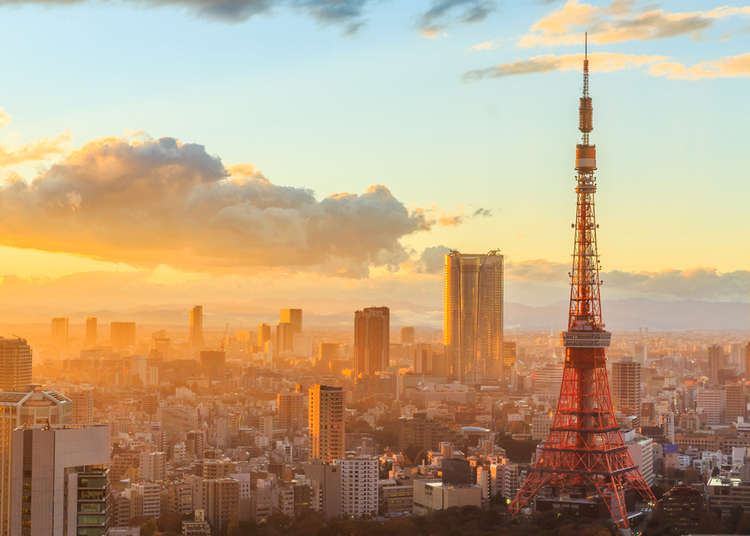 In the great, widespread concrete jungle of Tokyo, it can be overwhelming for first-time visitors to choose an area or neighborhood to stay in.

Here, 5 expats give insight into their recommendations for your accommodations and tell you about the quirks of the neighborhoods they chose to share.
Shimo-Kitazawa: Vibrant vintage shops, great restaurants
Victoria Close
Owner, Bikudesigns vintage kimono jewelry / 20 years in Japan

I would recommend first time visitors to base themselves in Shimo-Kitazawa. I guess I may be a bit biased seeing as it's where I live, but if you want a convenient location (5 minutes to Shibuya and 7 minutes to Shinjuku on an express train) this is a great place. 'Shimokita' or 'Shimo' as many call it, is famous for its vintage clothes shops, nightlife, coffee shops, great restaurants and bars. There is a special event practically every weekend from music and specialty food festivals to handmade markets and sake events. The huge curry festival featuring hundreds of restaurants around town, the Tengu Matsuri in February, the Awaodori and Shimokita Matsuri in August are not to be missed. Despite its party image and 'young' reputation, Shimokita is a quiet place during the day. Tuesdays and Wednesdays are often closing days for businesses and the laid-back vibe sees shops opening from 12 or 1pm staying open until 8 or 9pm.
Ebisu: Convenient access, mecca for shoppers and foodies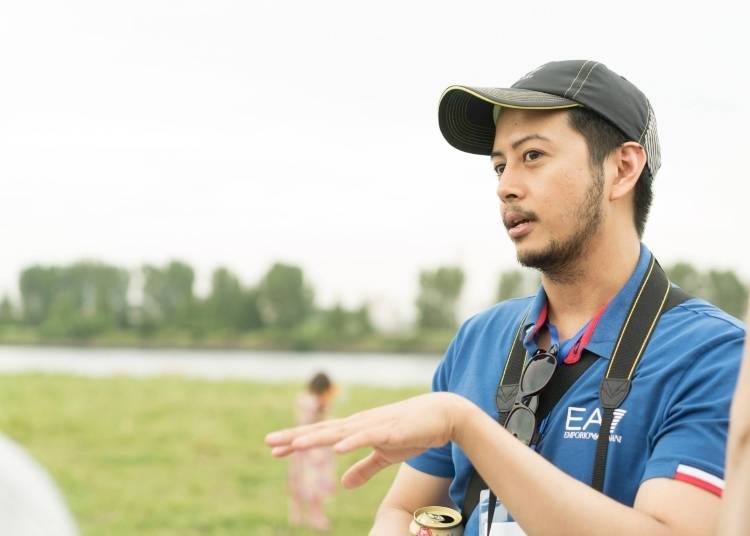 Tac Aquino
Founder, Tokyo Interlopers / 15 years in Japan

Having lived in Ebisu for the better part of my life in Japan, I would totally recommend it to holidaymakers, night revelers, or anyone looking for a good watering hole to quench their thirst. Dubbed as the 'Shibuya for grownups' - but sans the jostling crowds in congested streets - it's brimming with bars, restaurants, and cafes to delight first time visitors, as well as long-tenured residents. Atre, the mall above the station, is even considered a mecca for shoppers. And if you're still thirsty for more attractions, you can wet your whistle at the beer museum in Yebisu Garden Place, or try different skewered dishes and fried chicken joints under red lanterns down at Ebisu Yokocho. Now for the best part: there's an airport limousine bus service from Westin Hotel that will take you straight to Narita Airport, and Haneda is only 30 minutes away by train, too.
Shinjuku: Great access, fantastic exploring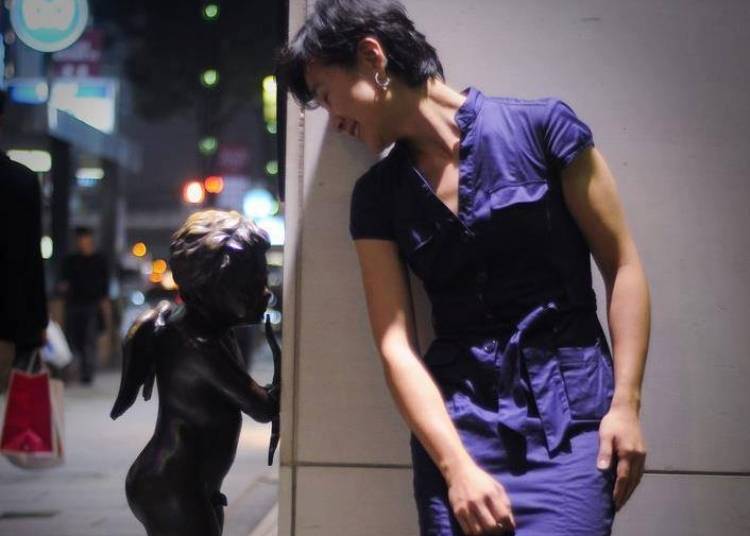 Meg Yamagute
Tour Guide, Tokyo Urban Adventures / 12 years in Japan

If you have a short time and want to be overwhelmed with your Tokyo experience, embrace it all and stay at the busiest station in the world neighbourhood, Shinjuku is it. It's busy, it's dirty, it's messy. But also, it's the one neighbourhood that, no matter what time of the day, you will find all kinds of stuff to explore and enjoy. Especially because trains in Tokyo stop quite early and taxis are expensive, it's quite handy to stay in a neighbourhood lively at night. It's also well connected by trains and subways so a very good base for your explorations.

If you have more time in Tokyo, more quiet neighbourhoods are definitely the best bet. Shimo-Kitazawa, Kuramae or Yanaka are charming neighbourhoods where you can have a feel of how locals live, find nice cafes to slowly start your day, and charming family-run restaurants and izakayas (Japanese style pubs) to relax in after a full day of exploring. They are a bit out of the way from the famed Shinjuku or Shibuya, but that's what makes these neighbourhoods great (and possibly more affordable, too).
Yoyogi Koen: Relaxed neighborhood surrounded by greenery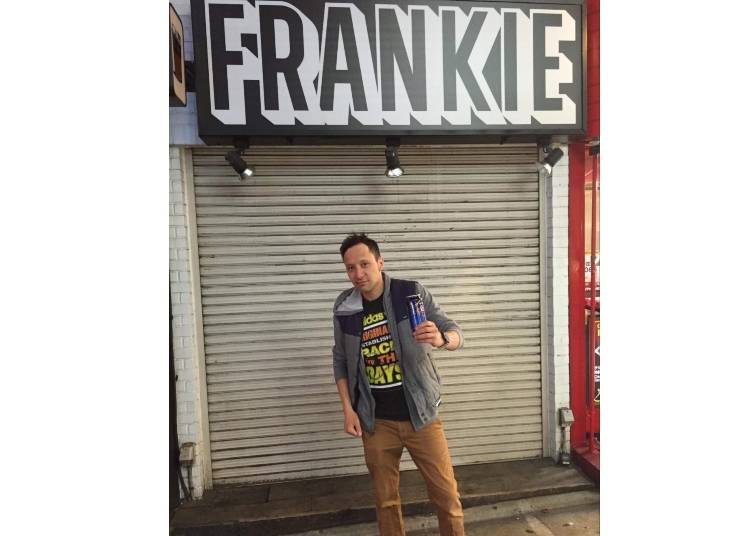 Casey Grant
Web Developer and Marketer / 8 years in Japan

Imagine waking up to a crisp autumn morning, refreshed from a restful and uninterrupted night's sleep. You open the windows and walk on to the balcony, to vast views of a park reminiscent to Central Park in New York. Canopies of trees to your left, an athletic stadium nestled amongst the green to your right. It's Yoyogi Park, an oasis in the centre of a city of concrete that is Tokyo.

For me, this is the best area to stay in Tokyo. Only if you're very lucky will you have greenery around your accomodation in Tokyo, but in Yoyogi Koen (as it's known in Japanese, and also happens to be the name of the train station), if you're not waking up to nature, it's at least right around the corner. Yoyogi Koen is a great area to stay in because of the nearby nature, easy access to most of the best places in Tokyo on a un uncrowded subway, and a relaxed neighbourhood which doesn't feel like one created just for expats.

'Yoyogi Koen' is a metro station on the Chiyoda (green) subway line. In less than 15 minutes on the metro, you can access Roppongi (via Nogizaka), Harajuku and Omotesando for shopping and cafes, and Tokyo station (via a short underground walk from Nijubashimae station).

If you own a bike, Shimo-Kitazawa for vintage shopping and hipster cafes, and Shibuya and Ebisu for bars are only a short 10 minute ride away. Furthemore, there is an adjacent station called 'Yoyogi Hachiman' on the Odakyu line, which takes you directly to Shinjuku, or if you're looking for adventure, south west towards Hakone and Mt. Fuji.

If you choose never to leave Yoyogi Koen, you'll be pretty well looked after. Relaxed bars and eateries are weaved throughout residential housing, each with their own distinctive style and friendly locals. From casual gyoza (dumpling) eateries to intimate spaces with modern takes on Japanese cuisine, the range is impressive and constantly evolving. Coffee shops are popping up in the area and creating a bit of hub for local caffeine seekers. Because of innovative kid-friendly playgrounds located next to the park, the area has become popular with families too, who are looking to expose their children to more than the grey concrete landscape that can define Tokyo. This means there is a good balance of locals and internationals, that lends the area a local community feeling.

Most of all, the highlight is the park itself. On weekends, you can find all sorts of people enjoying a wide variety of activities. Playing instruments, enjoying picnics, frisbee in groups, or simply running the 1 mile inner loop or larger 2 mile outer loop. And don't forget the cherry blossoms that come in spring and the whole Hanami culture.

Yoyogi Park is a place to catch a side of Japanese local culture that are often missed when stories only feature the concrete jungle and its offerings. This place of gathering brings diverse communities in Tokyo together. And the park also features various festivals on the weekends, from Thai and Brazil Festivals, to certain music festivals and Pride festival. The park entrance from the Harajuku side is also where the famous Meiji-Jingu shrine is, as well as where the Japanese Rockabillies meet for weekly dance sessions.

There are 4 stations in Tokyo starting with the word Yoyogi. Yoyogi Koen and Yoyogi Hachiman (adjacent to each other), Yoyogi Uehara, (1km west of Yoyogi Koen), and Yoyogi (JR station at the north of the park). Each have distinct personalities, worth exploring and staying near.
Tsukishima: Charming old-style neighborhood on Tokyo's east side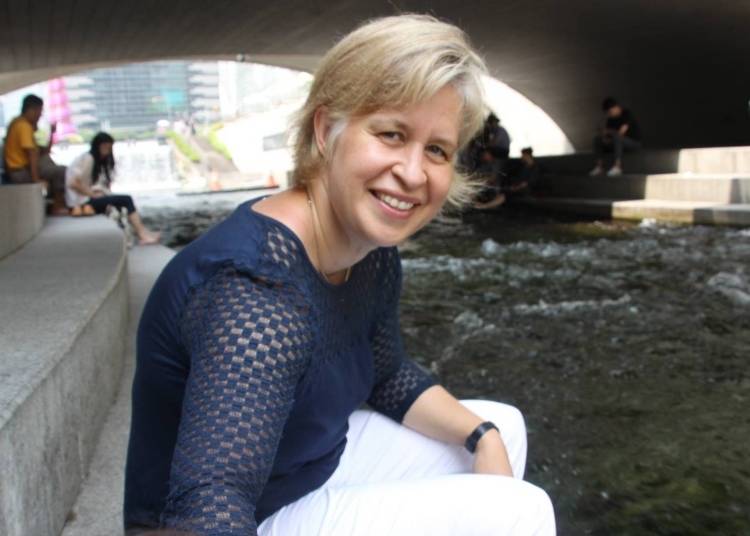 Heide Imai
Professor, Hosei University / 12 years in Japan

The island of Tsukuda–Tsukishima in Tokyo is an area of reclaimed land located in the mouth of the Sumida River in the Tokyo Bay, between the mainland and Toyosu. The name Tsukishima means 'moon island', whereas the former kanji (Chinese signs) used for the name mean translated 'constructed island'. In comparison, Tsukuda means 'cultivated rice fields', referring back to a rural area near Osaka where the first fishermen and inhabitants came from. The fishermen were in 1615 ordered to move to the Edo Bay to fish and more importantly work secretly as spies for the shōgun. The traditional life of the fishermen since long a part of the past, yet one can still enjoy specialities such as monja (type of Japanese pan-fried batter) or tsukudani (seaweed cooked in soy sauce) in a nearby shop. Nowadays, tsukudani is a favourite souvenir, often bought by the few people who have discovered the charm of the Tsukuda fishermen village, or at least what is remaining of it.

The move of the nearby Tsukiji fish market, where still many fishermen from Tsukudajima work, from Tsukiji to Toyosu is one of these most recent changes and will – a planned move in 2016 was postponed for different reasons – though it will finally relocate this month. Many people look at the closure of the Tsukiji market, which opened in 1935, with mixed feelings, as it signifies the loss of another historical facility. Yet, this neighbourhood has preserved its charm as it was just once destroyed by a big fire, which rolled over the area in 1866. This also explains the age and number of historical houses, which is on a steep decline. Take a stroll or stay around this nostalgic neighbourhood which is also called little Venice of Tokyo. (Excerpts from my recent publication Tokyo Roji (Routledge, 2017)).
There are many methods to choosing an area to "live" in when visiting a new city. Choosing a place that is visitor-friendly enough, while maintaining an authentic cultural and neighborly feel seems to be of importance in Tokyo. These top-pick neighborhoods are catered to any visitors, from those traveling with children, beverage connoisseurs looking for watering holes, or culture and history fanatics.
Disclaimer: The views and opinions expressed by guest writers do not necessarily reflect the views or position of Live Japan.

*This information is from the time of this article's publication.
*Prices and options mentioned are subject to change.
*Unless stated otherwise, all prices include tax.