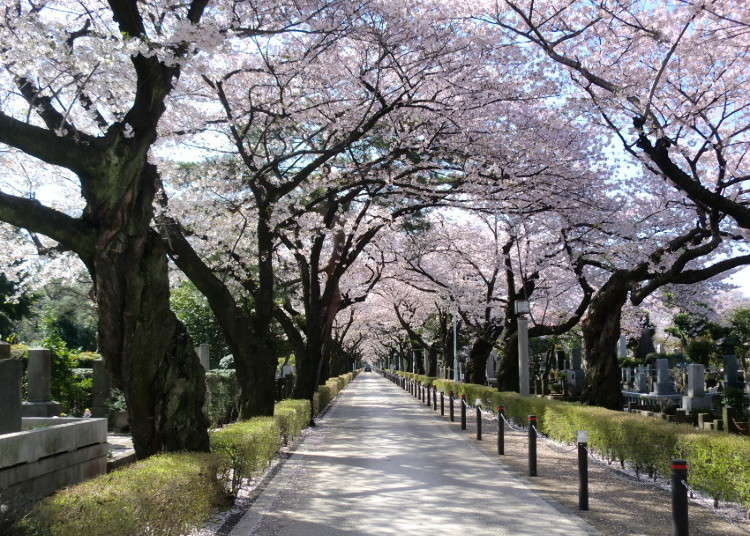 When thinking about Tokyo's top points of interest, a cemetery is not likely the first thing to come to mind. While the Aoyama Cemetery may not be the most obvious choice for sightseeing, it provides an impressive link to Tokyo's past. Beneath its quiet and peaceful atmosphere lies a place that is rich with Tokyo's history and culture. What makes this cemetery, known in Japanese as Aoyama Reien, particularly special is its large 'gaikokujin bochi,' or foreigner's cemetery, as well as being the final resting place of many notable people in general. I took a visit to this unconventional sightseeing spot to consider Japan's past, its relationship with its foreign residents, and the lives of people laid here to rest.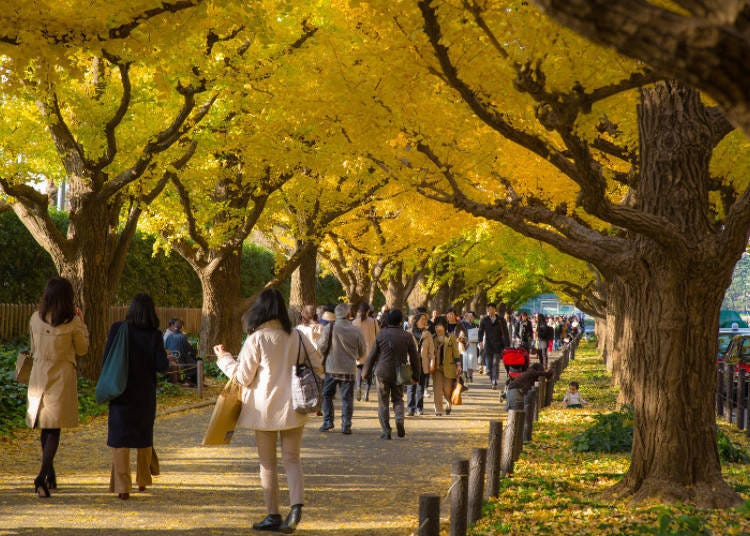 Before visiting, I looked a bit into the history of Aoyama Cemetery. It was named after the Aoyamas of the Gujo Clan, a prominent family during the Meiji Period, who originally owned the 263,564 square meters of land on which it was built. Officially opened in September of 1874, it is known for being the first public cemetery in Japan, with the actual grave area spanning an impressive 128,019 square meters, making it the biggest cemetery in all of Tokyo's 23 wards. What struck me was not only its size, but the lack of people to be found. In Tokyo, space is a precious commodity; it sometimes seems impossible to escape the crowds, but it really seemed as though I had found an oasis. It's hard to believe that it's just around the corner, so to speak, from the throngs of people found in Roppongi and Shibuya.
Cherry Trees and Tombstones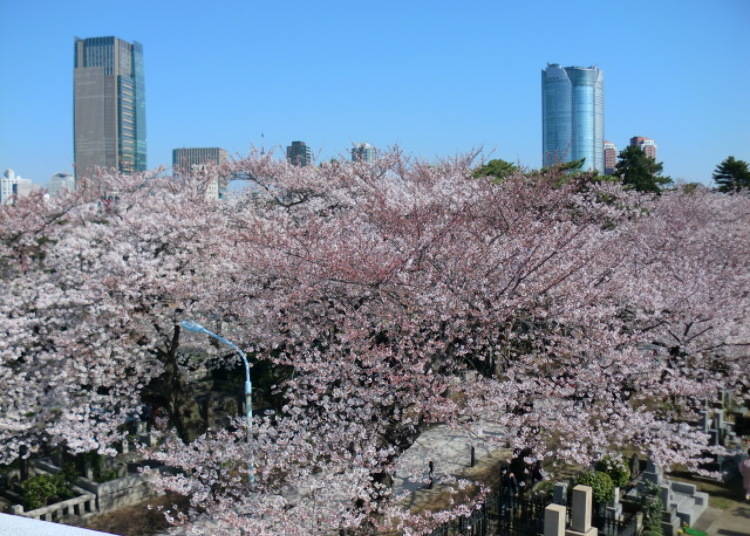 As I walked, I found plenty of trees, grass, and bushes scattered about the hill-covered terrain, and I imagined how beautiful it must be in the spring, when the cherry trees come into bloom, lining the road with the pink sakura Japan is so famous for. For this very reason, Aoyama Reien is a prime spot for cherry blossom viewing in Tokyo, and is visited by many people. While the "hana-mi" (flower viewing) parties I've experienced have been limited to parks, it actually seems very fitting to celebrate the fragile and fleeting beauty of life surrounded by the dead.
As this cemetery includes both the graves of not only Japanese people, but those born in many different countries, I could see a large variation among the graves themselves. Various faiths and languages were represented. I noticed one headstone dated 1890, that was engraved with slightly odd English, accompanied by the message, "This stone is erected by Japanese friends." Then, I understood; he had died in Japan, without any family, and yet the friends he had made in Japan were kind enough to give him a proper burial, complete with an English message. It's really a touching gesture, especially considering the time period, when international friendships were just not as common as they are today.
The Harris Family: Americans in Tokyo
I continued walking, in search of some of the particularly notable names. At this time, I came across the graves of the Harris Family. A former soldier in the American Civil War, Merriman Colbert Harris found his true calling as a Methodist pastor and missionary. He was first sent to Japan in 1873, where he lived in Hokkaido Prefecture for nearly 20 years with his wife Flora and his two daughters. He returned to the US for a brief period, where he became the Superintendent of Japanese missions in San Francisco, as well as the Superintendent of Pacific Coast Methodist Japanese Missions. Merriman and Flora returned to Japan once again in the early 1900s. It was during this time that he was decorated with the Order of the Sacred Treasure by none other than the Japanese Emperor himself.
Flora Lydia Best Harris led an interesting life of her own. Born in 1850, Flora was also a missionary. However, she carried out her work a bit differently; she began a Day School for what began as a small group of girls. It was there that she taught not only the Bible, but the English language, sewing, and etiquette. She eventually opened a formal school for girls, and also contributed to publications as a writer.
Okubo Toshimichi: Samurai and Statesman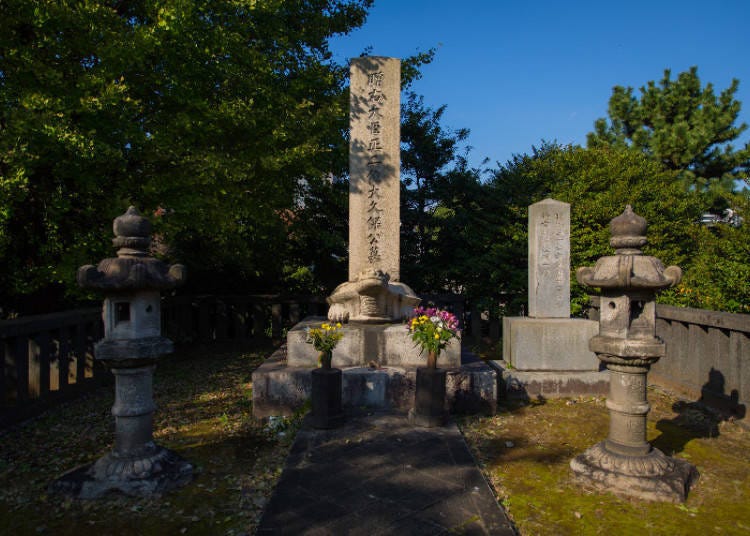 One of the most noteworthy Japanese citizens you can find in Aoyama Reien is Okubo Toshimichi. Born in 1830 in Satsuma, Kagoshima, Okubo became a samurai who helped overthrow the Tokugawa shogunate. It was January of 1868 that Kyoto Imperial Palace was seized by the Satsuma and Choshu forces. During this time, Okubo became known as one of the Three Great Nobles that led the Meiji Restoration, paving the foundation of modern Japan. He encouraged the establishment of technical schools, and also supported the granting of loans and subsidies from the government to private businesses. Okubo accomplished some groundbreaking reforms during his time as Finance Minister in 1871, including a Land Tax Reform, an end to official discrimination against the Japanese social outcasts known as "burakumin," and the prohibition of wearing swords in public.

Okubo traveled to Europe and the United States as part of the Iwakura Mission, which sought to study the modern political, military, industrial, and educational systems of foreign countries. He returned to Japan in 1873 with the new knowledge he had acquired. However, not all were pleased with Okubo's modern ideas, and in 1878 he was assassinated by samurai from his homeland of Satsuma. The coachman of the carriage that was carrying Okubo was also killed during the time of assassination, and was buried together with his horse in the cemetery.
Julius Karl Scriba: German Doctor, Foreign Advisor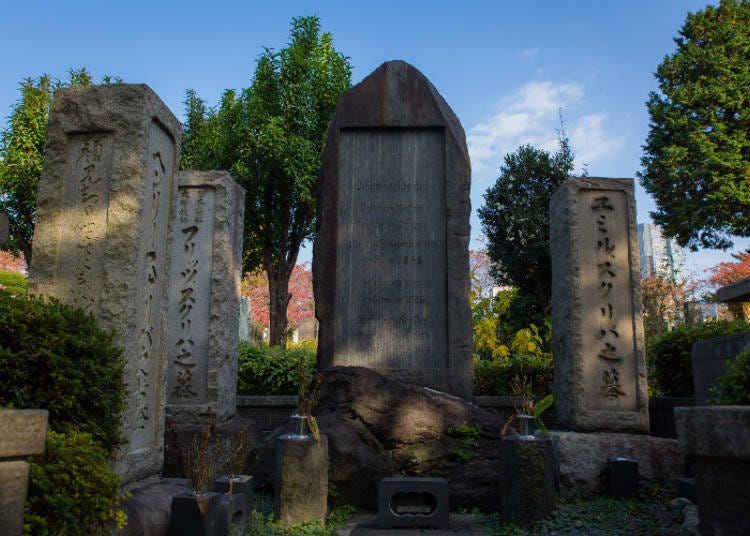 Earlier, I mentioned an American family. However, a large number of the international graves seemed to be those of Europeans. Julius Karl Scriba was a particularly fascinating German man, whose grave I passed in Aoyama Cemetery. Scriba, born 1848, began his career as a pharmacist and physician. In 1871, he changed course briefly, serving the military during the Franco-Prussian War, but soon returned to his medical studies.
However, it was in 1881 that his life took an even more dramatic turn, when he was hired by the Japanese government as a foreign advisor, teaching surgery, dermatology, gynecology, and ophthalmology at Tokyo Imperial University's Medical School. He is credited as having performed the first craniotomy on a skull fracture in Japan, as well as training several of Japan's top Japanese surgeons of the time. Scriba also was the embassy doctor at the German Embassy in Tokyo, and chief surgeon at Tokyo's St. Luke's Hospital. His achievements lead to his title as the first honorary member of the Japanese Society for Surgery and Honorary Professor of the University of Tokyo. His most notable award, however, may be the Order of the Sacred Treasures, which he was awarded by the Emperor Meiji.
Hachiko and His Companion, Professor Ueno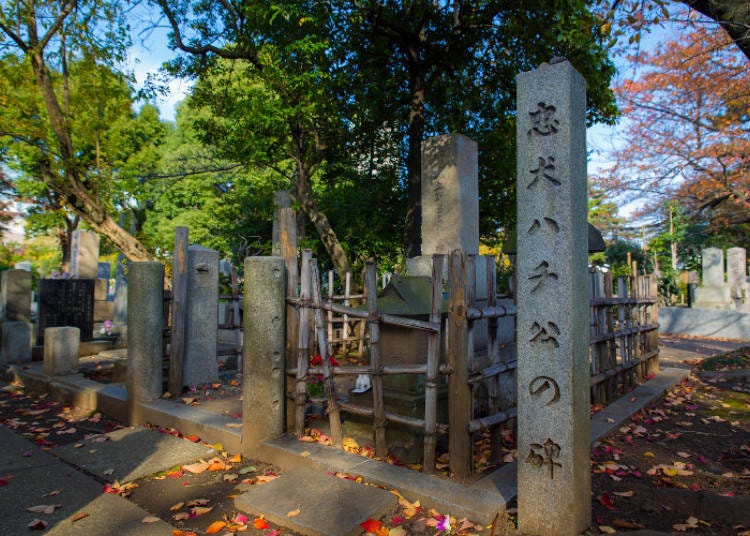 The grave that may have touched me the most belonged not to a human, but a dog. The story of Hachiko, the Akita dog who faithfully waited for his master at the station each day–even nine years after his death– has touched the hearts of people across Japan. Hachiko has become a symbol of devotion and loyalty in Japanese culture. The bronze statue of Hachiko's likeness is one of the most popular meet-up spots outside of Shibuya Station, but his final resting place in Aoyama Cemetery has remained a relatively quiet and peaceful location. He shares his gravesite with none other than his beloved human companion, Professor Hidesaburo Ueno. It seemed that I was not the only one to visit Hachiko's grave that week. I saw many offerings at Hachiko's grave that were fit for a canine: various dog treats, small dog figurines, as well as some of the usual things you would find at human graves, like flowers and incense.
Aoyama Cemetery: An Unexpected Walk Through History
These were only a few of the many graves I saw that day at Aoyama Reien. While the cemetery is home to many famous and historic figures, I also was interested in the everyday people who were buried there. I imagined what life as an American (being one myself) must have been like more than 140 years ago during the time that these people lived. Today, Japan is full of modern conveniences that make it easy to live here comfortably, even as a non-native. But would I have been brave enough to live here in the 19th or early 20th century? I can't say for sure, but considering it makes me respect those that dared to integrate into a foreign land during those times.
Address

2-32-2, Minamiaoyama, Minato-ku, Tokyo, 107-0062
View Map

Nearest Station

Gaiemmae Station (Tokyo Metro Ginza Line)
7 minutes on foot

Written by: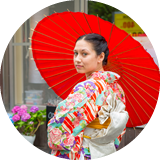 *This information is from the time of this article's publication.
*Prices and options mentioned are subject to change.
*Unless stated otherwise, all prices include tax.