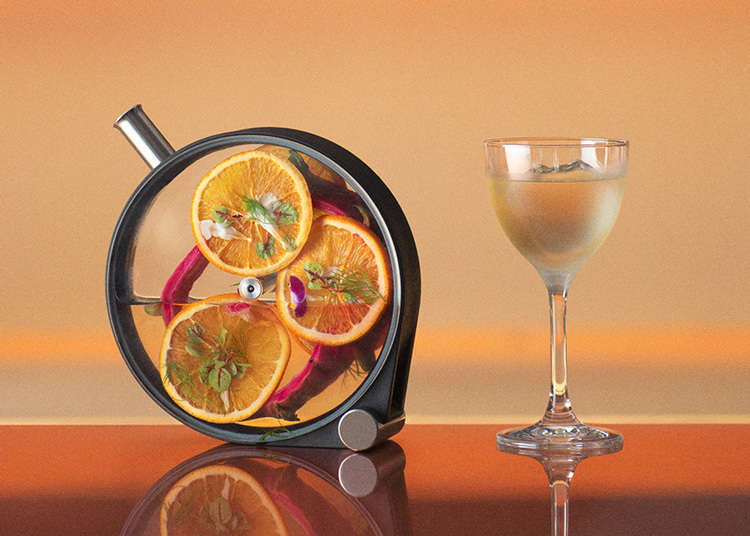 Want to enjoy a fun night in Tokyo without the hangover? On July 16, 2020, the completely non-alcoholic bar "0%" opened its doors in Tokyo's entertainment district of Roppongi. Here you can enjoy over 20 types of drinks such as "Kombucha Sparkling" that tastes like natural wine, plus all vegan meals from morning till night.
Bubbly without the trouble-y - Enjoy creative non-alcoholic drinks!
0% is a bar exclusively serving up non-alcoholic drinks. If you're up for a fun night in Tokyo and want to enjoy some of the city's vivid nightlife in a sophisticated atmosphere, but don't want to feel pressured into downing glass after glass, this is the spot for you! It's a new type of bar that just might be trending soon.
Solid selection of sophisticated drinks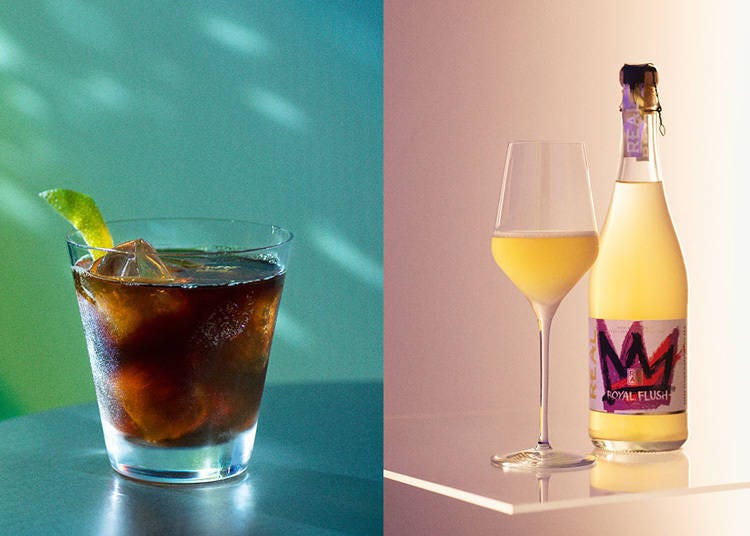 As with any proper bar, a healthy drink menu is really where the fun starts. 0%'s drinks include the refreshing "A Real Pleasure" (1500 yen) with basil and fruit, "Goldentree" (1000 yen) with cold-brewed coffee and fresh grapefruit, and "Kombucha Sparkling" (900 yen), which resembles natural wine.

While a portion of the drinks is vegan, note that not all are - so be sure to check with your server if that's a concern for you.

With a selection of over 20 kinds of drinks, you're sure to find just the right one to please your palate. Some of the options were even created by Mr. Shingo Gokan of the SG Group, which has three stores ranked in The World's 50 Best Bars.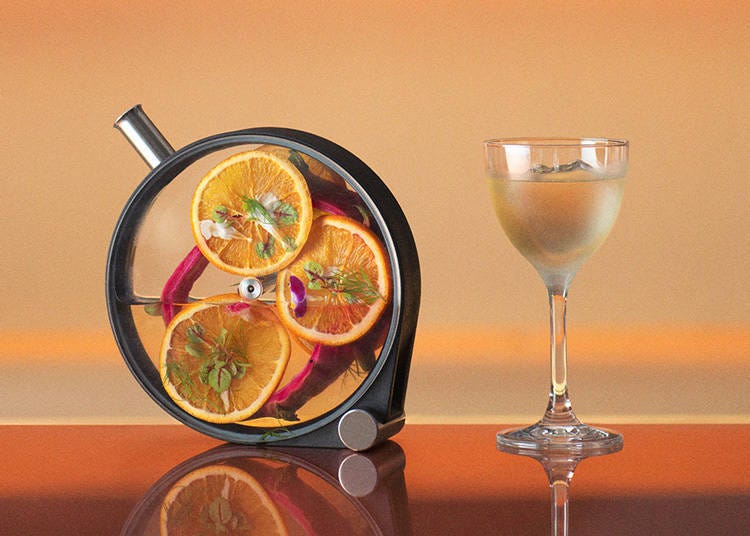 And even if you're totally not a teetotaler, rest assured that you'll find a sip of something special at 0% as well. With cocktails accented by herbs, spices, and fermentation, there's quite the spectrum that can be enjoyed by all.
Vegan-friendly meals in Roppongi!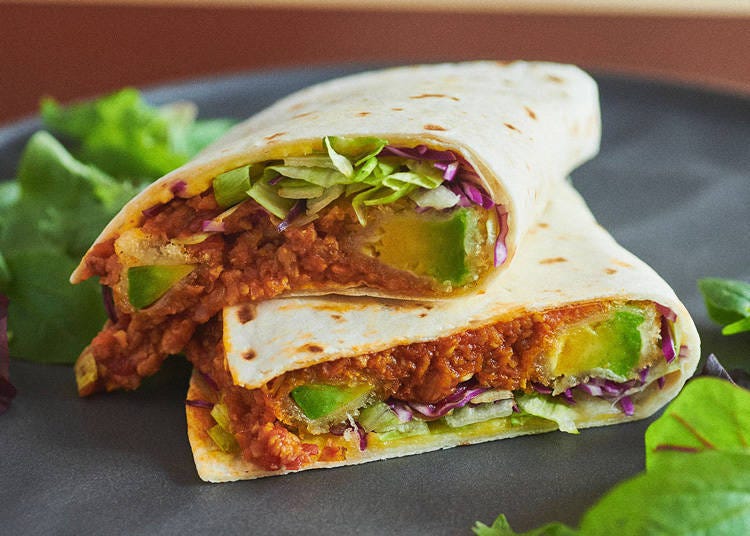 Now let's not forget another exciting point: at 0%, all meals are vegan-friendly. In addition to a meal menu in the 1,000 yen range, they also have a tasty sweets selection for around 500 yen, like the "CBD Chocolate Brownie" (650 yen) and "Today's Vegan Ice Cream" (500 yen).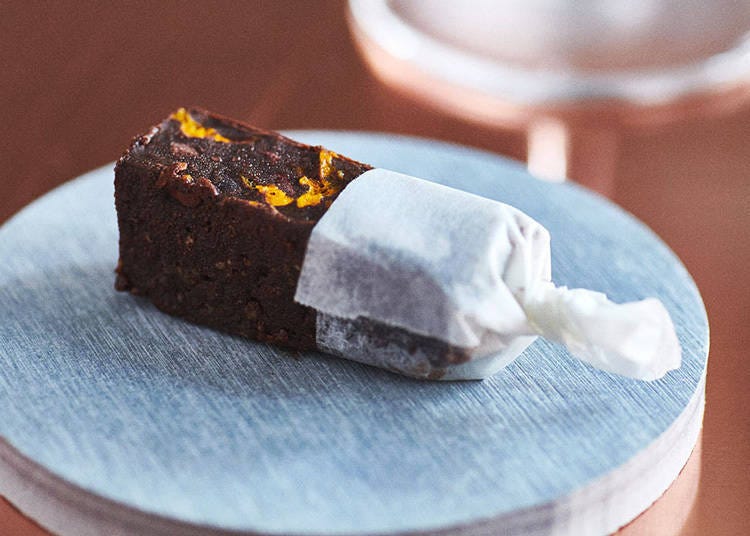 Plus a special menu to tickle your senses
0% also offers a variety of drinks you can enjoy with experiences, such as cocktails you can enjoy while listening to ASMR (Autonomous Sensory Meridian Response) sounds, CBD oil that has a relaxing effect, and an option that helps with digital detox.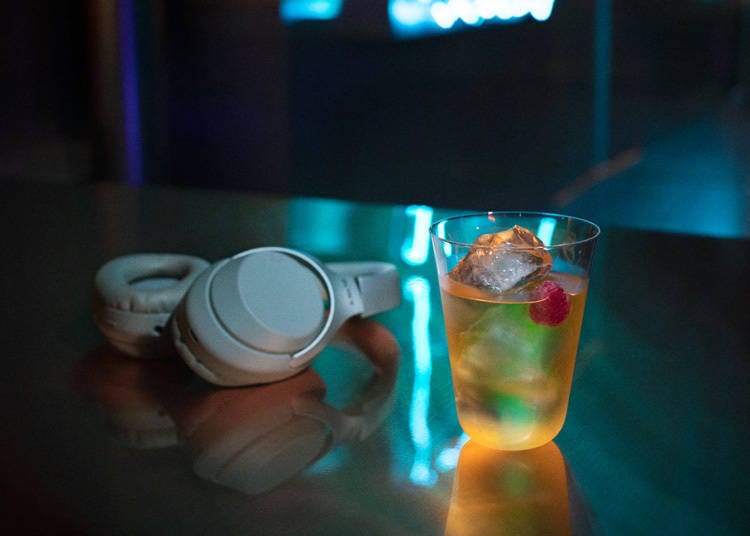 According to The Human Miracle, the company behind 0%, the store name also means "to make people's heart 0 (%)." They feel that since we are continually absorbing copious amounts of information every day, it is essential that we reset our minds and rejuvenate the world with a pure and energetic spirit, and take time for a "mind cleanse." At 0%, you can feel with your senses without thinking - and there are many options to do just that.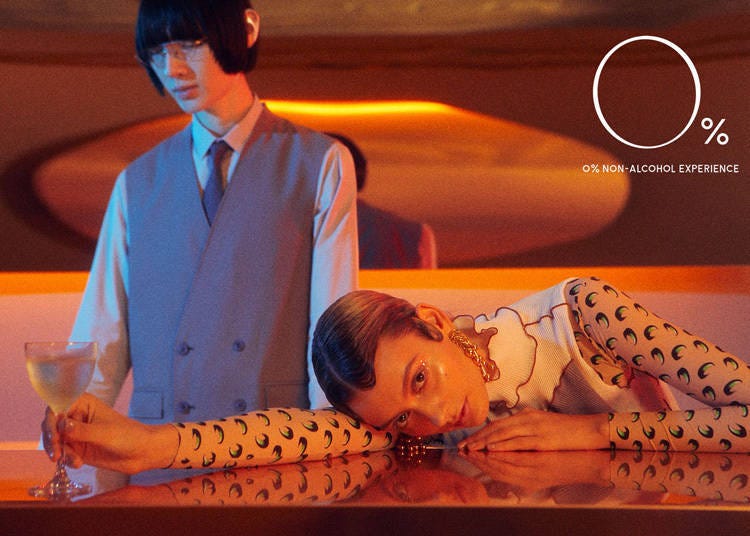 More and more major cities have bars specializing in non-alcoholic beverages, such as New York and London. 0% is also recommended as a restaurant where non-drinkers and vegans alike can enjoy some needed refresh time.
As a countermeasure against COVID-19, the night business hours at 0% will be shortened for the time being. They also plan to restrict the number of people entering the store to maintain a social distance. At the time of entering the store, temperatures of all visitors are checked, and if it is 37.5°C or higher, entry will be declined.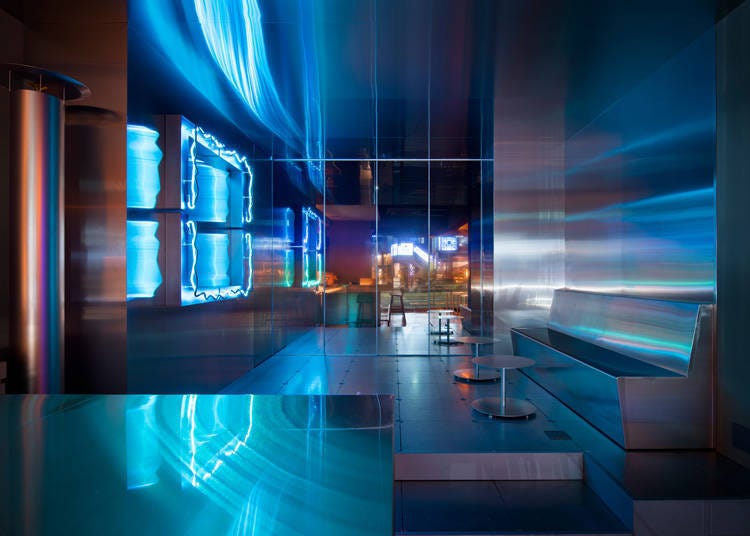 0% is open from 10:00 a.m. to 10:00 p.m. (normal time). All seats are equipped with outlets and Wi-Fi. Delivery will be available in the future.
(*Menus and prices are subject to change)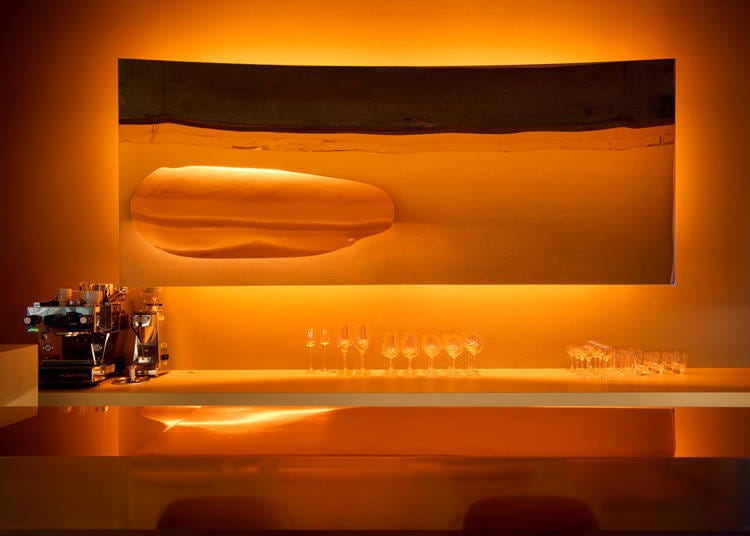 Menu photo: Keita Sawa
Concept photo & videos: Hayato Iki, Stylist: Hideyuki Kanemitsu (CEKAI), Make-up: Nao Yoshida, Hair: Chika Ueno, Model: RHYME, EunSang
Shop photos: Takashi Tonehira (Sundy inc.)
0%

Address

ANB Tokyo 1F, 5-2-4 Roppongi, Minato-ku, Tokyo

Open from: July 16, 2020
Hours: 10:00 a.m. to 10:00 p.m.
Official website: http://0pct.tokyo/
Official Instagram: @0pct_tokyo
*This information is from the time of this article's publication.
*Prices and options mentioned are subject to change.
*Unless stated otherwise, all prices include tax.