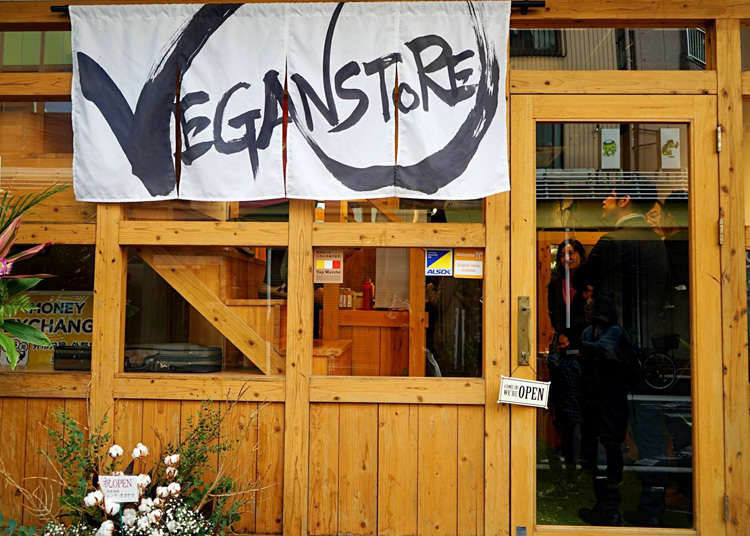 Are you a Vegan in Tokyo looking for a quick bite? Look no further! The popular convenience store is a staple of Japanese culture. Once you arrive in Tokyo, it's almost impossible to walk a block without finding one!

While the food in Japanese convenience stores is undeniably delicious, more health-conscious Japanese people and tourists alike are looking for more viable alternatives to suit their vegan or gluten-free lifestyles.

Enter Vegan Store: a combination of an all-vegan family restaurant and convenience store. Located in Asakusa, one of the big tourist hubs in old Tokyo, this new convenience store is stocked with all sorts of certified vegan foods – plus a variety of household items too!
Vegan Store – More Than Your Typical 'Convenience Store'!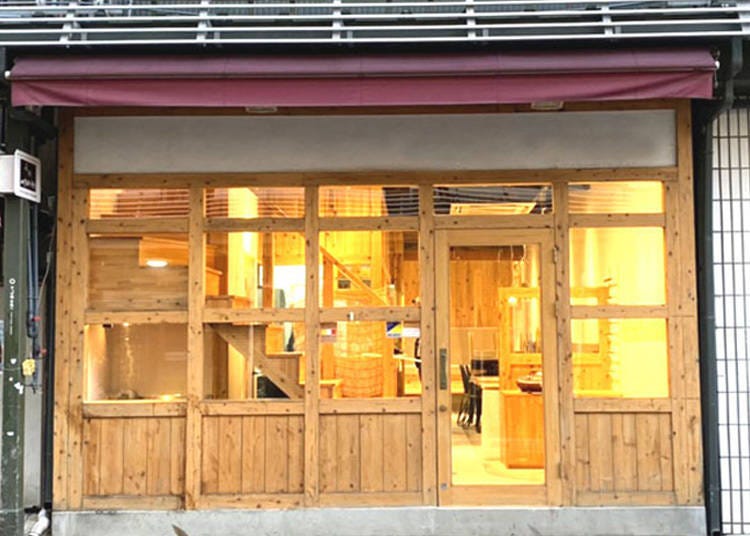 Vegan Store also makes some of its products in house, upgrading "instant meals" you might find at typical convenience stores to healthier aspirations. Traditional convenience store items like onigiri (rice balls) or sandwiches are still available, just carefully made to be vegan or gluten-free. They also have an affiliated online mall, where small shops from all around Japan can post their vegan foods or goods for your perusal.

Vegan Store even offers membership options for vegan staples like freshly made nut milks and unique rice mixes, so members can get their fix daily or weekly. The family restaurant, located on the second floor of the store, is priced for all, with options ranging from 500-3000 yen.
Checking Out Vegan Store's Restaurant!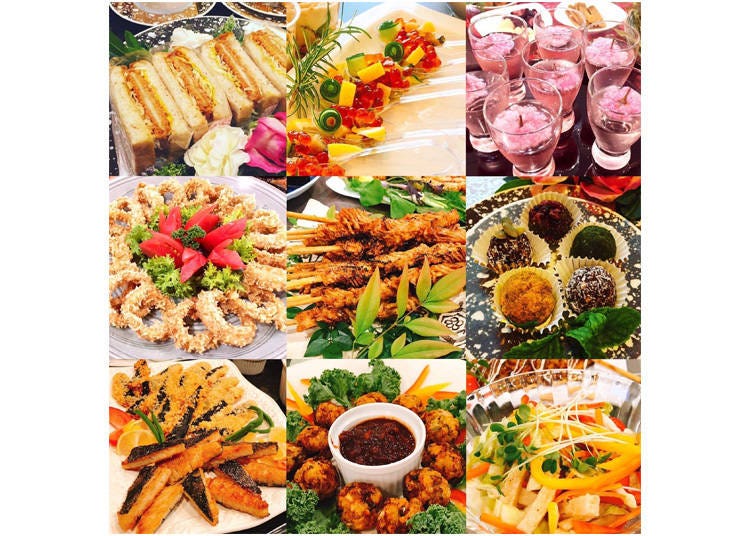 All food served in the restaurant is vegan and gluten-free, even the kids' menu! Vegan Store works with their sister company, FRIDGE, to source organic vegetables from around the country, as well as other small companies in Japan making vegan foodstuffs. The chefs at Vegan Store are committed to health and wellness for all, with other types of dietary accommodations like halal, no garlic/onion, and gluten-free restrictions celebrated! Here are some of their most popular dishes.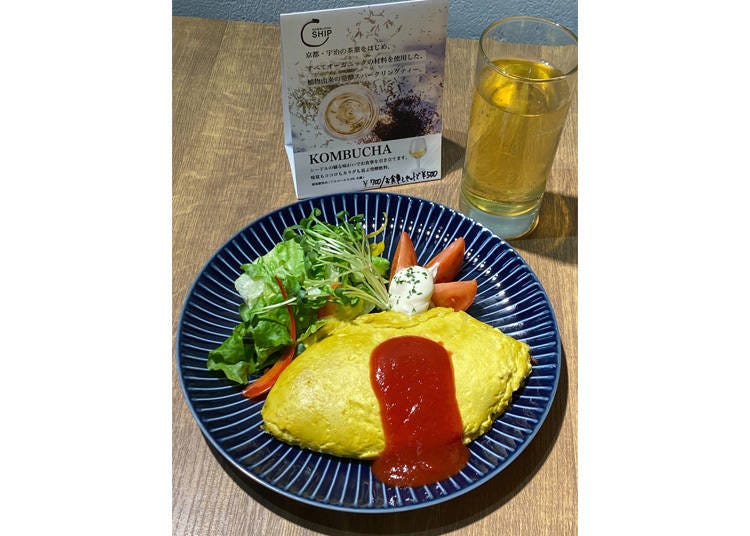 Vegan Omurice / 1,200 yen (tax excluded)
Vegan Omurice
This is a staple of Japanese home cooking, usually made with a rich tomato sauce mixed with rice, a fluffy omelet gently layered over, with a smear of ketchup on the side. This much-loved dish is made with Vegan Store's special proprietary vegan egg product, currently only available at Vegan Store but due to hit the shelves later this year.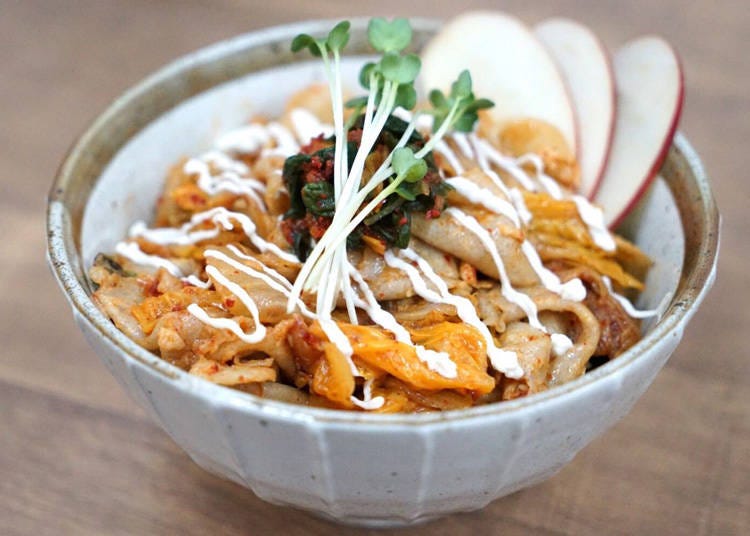 Vegan Pork Kimchi-Don / 1,000 yen (tax excluded)
Vegan Pork Kimchi-Don
Pork kimchi is another famous lunchtime staple, made by quickly sautéing thinly sliced pork together with kimchi. Vegan Store has made this vegan change possible using another brand new product called OkaraKonjac. This meat substitute uses the protein power of Okara (soy pulp leftover from tofu production) and the binding abilities of Konjac (a root vegetable known as devil's tongue that contains 0 calories) to make a surprising and delicious pork alternative.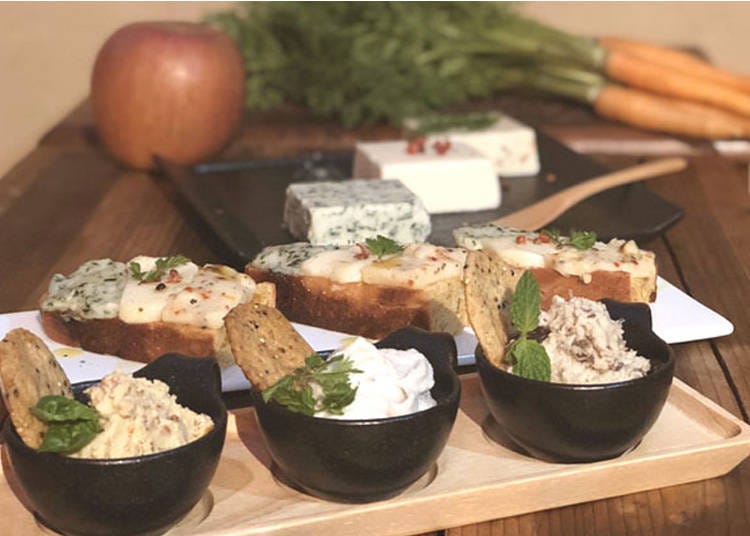 Vegan cheese and gluten-free breads are on offer as well!
Vegan Store officially opens on March 3, 2020—but its soft open in December was already creating buzz, with events and tastings happening throughout! This delicious alternative spot is not to be missed when buzzing around Asakusa. Whether you're vegan or not, we could all do a little more to save the planet, and who knows—you may find your new favorite food!
Vegan Store

Address

2 Chome-25-9 Nishiasakusa, Taito City, Tokyo 111-0035

Nearest Station

2-minute walk from Asakusa Station (Tsukuba Express); 7-minute walk from Tawaramachi Station (Tokyo Metro); 10-minute walk from Asakusa Station


Phone Number

03-6231-6252

Hours: 6:00 am – 11:00 pm. Closed Mondays.
Source, Images: PR Times
Written by: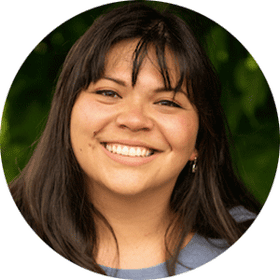 *This information is from the time of this article's publication.
*Prices and options mentioned are subject to change.
*Unless stated otherwise, all prices include tax.