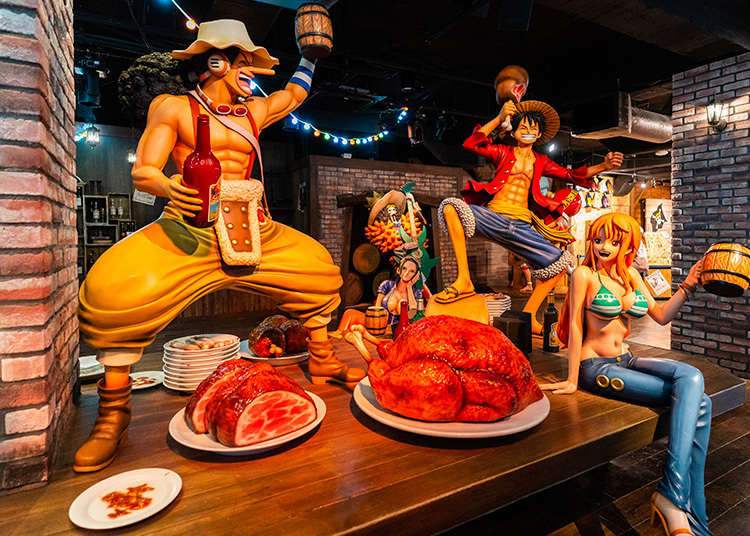 Calling all One Piece fans! It has been four years since Monkey D. Luffy and his vagabond gang of pirates took over Tokyo Tower. And while occupation of the famous landmark by the heroes and villains of Eiichiro Oda's iconic manga and anime
continues, important changes are afoot.

To mark the 4th anniversary of the theme park and the 20th anniversary of the anime's first broadcast, Tokyo One Piece Tower is being given a jolt of energy to pay homage to its legacy. The revamped fun starts on April 24, so chart a course for adventure!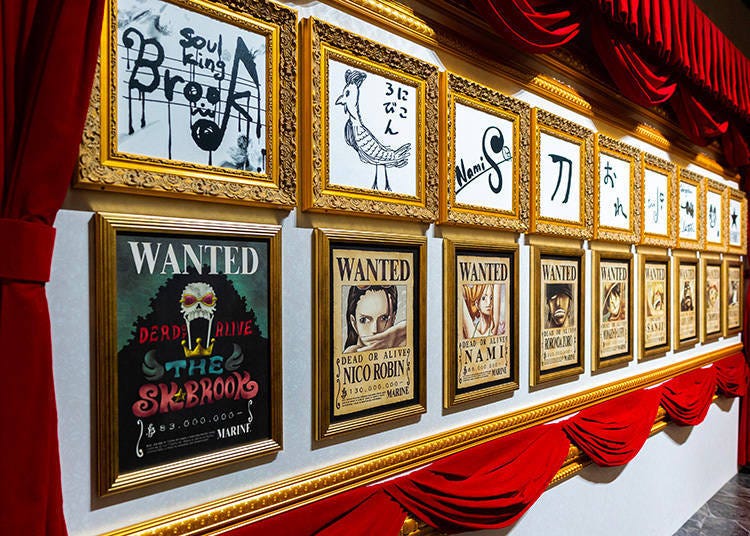 From this April you can look forward to an all new live stage show featuring the latest projection mapping and other tech, brand new exhibitions, and a whole host of new ways to honor 20 years of the One Piece anime.

Come with us as we join the crew and get a glimpse of the new Tokyo One Piece Tower! Along the way, expect attractions, games, live shows, shops, restaurants, and a treasure trove of interactive photo spots. We will even be meeting some of the international pirate crew currently manning the decks!
Power-up 1: Cruise through 20 Years of the One Piece Anime at the "Cruise History" Anniversary Exhibition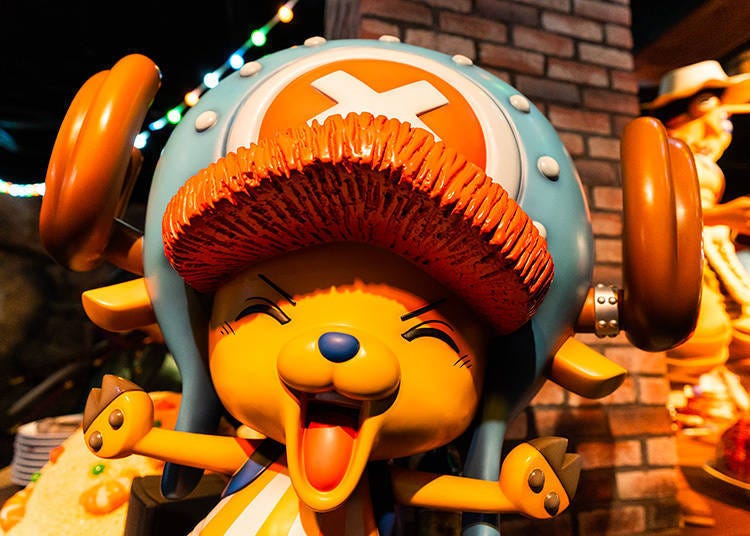 Right from the entrance, you are plunged into the world of One Piece. Looking for a recap of the 20-year story so far? The "Cruise History" exhibition at the fifth-floor Log Gallery should be your first port of call.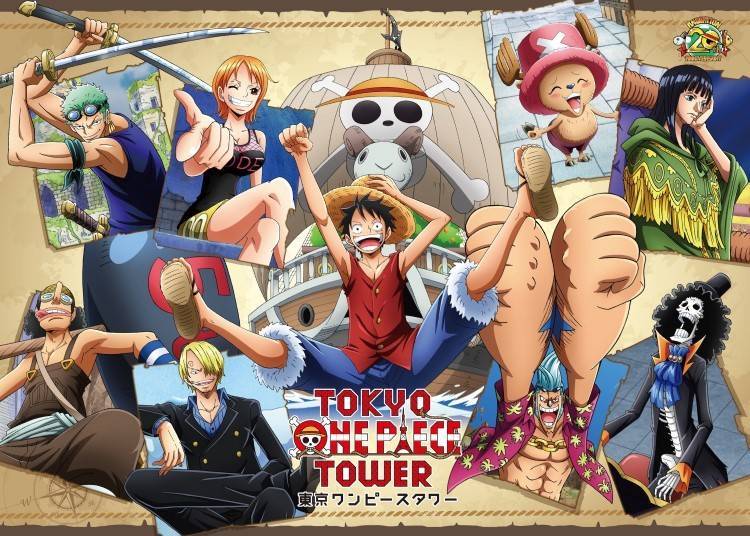 There you will find an entirely new "Tokyo One Piece Tower One Piece Anime 20th Anniversary Exhibition 'Cruise History'" dedicated to the story of the anime so far, brought to life through videos and installations. The Cruise History-themed exhibition drops anchor at every island and pays homage to the drama that our beloved Straw Hat Crew have brought to life thus far. The iconic original anime opening also has its own special corner along with sketches and preliminary design work on display for the first time that fans will love. And that is not all either, as there are also interactive photo spots, new life-size models of your favorite characters and very special messages from the anime production staff especially for this important anniversary.

The accompanying explanations will have you reminiscing about iconic scenes and help newcomers catch up on the story.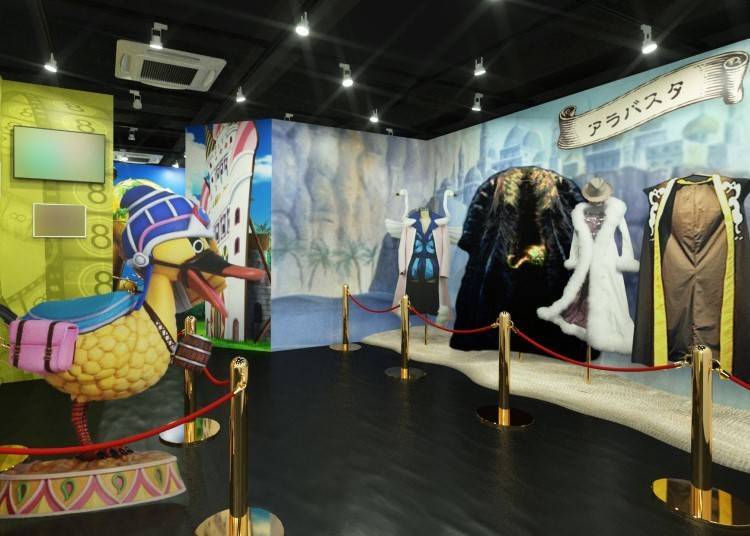 The accompanying installations are a great way to bring the story to life and put yourself in the heart of the action. And at the many interactive photo spots, you can snap mementos of yourself immersed in the world of One Piece!
Power-up 2: Lose Yourself in an Original Drama at the All New Live Show "One Piece Live Attraction"!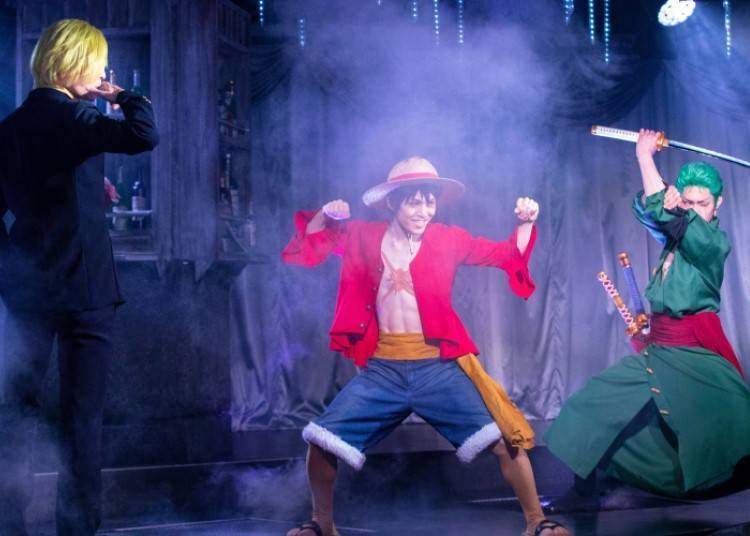 Still on the fifth floor, the live show—held multiple times a day—is the voyage's climax for the true One Piece fan. Lasting more than 25 minutes, the show feels like an original episode of the animated series. The bombastic performance is all-out action and is fully voiced in Japanese. But don't worry about the language—you won't get lost in the narrative.

Featuring the latest projection mapping technology, music from the anime, and a whole lot more, this all-new story puts you in the heart of a heated battle!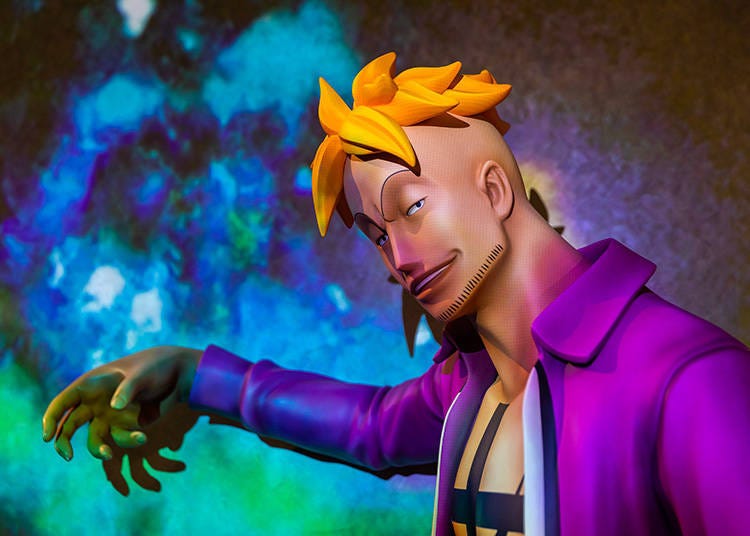 Don't miss out on photo spots featuring a host of popular characters. Who is your favorite?
Power-up 3: Relax along with the Whole Crew!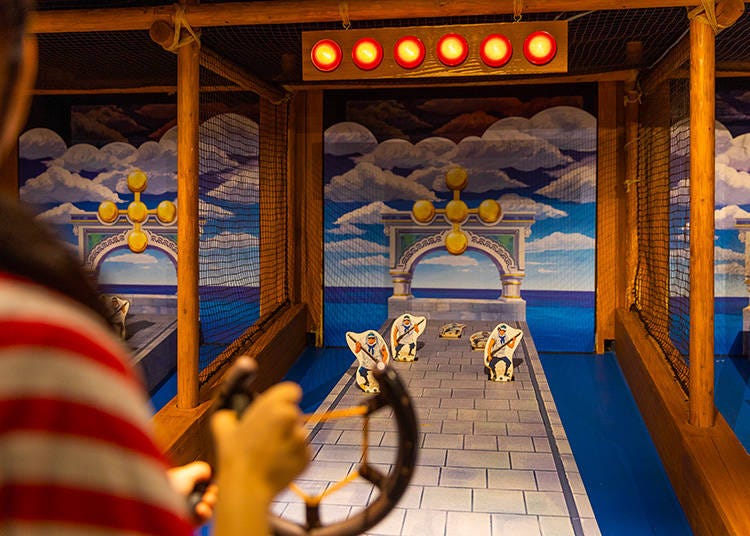 Learn to be a master sharpshooter at Usopp's Road to Sogeking.
Down on the fourth floor, we find our heroes relaxing in the heart of Tokyo Tower between their adventures. To accompany the renewal, there are a number of exhibition booths dedicated to the anime as well as figures from the show.

In addition to the new additions, there are eight attractions themed around various characters. These focus on how each chooses to relax when not on the high seas. You can solve mysteries with Robin, take swordsmanship lessons with Zoro, and get in target practice with Usopp. If you complete all the training, maybe you will have what it takes to join their crew!

And if all the fun leaves you tired, you can always stop by Franky's Cola Bar for an energy boost!
Shop Limited Edition Merchandise and More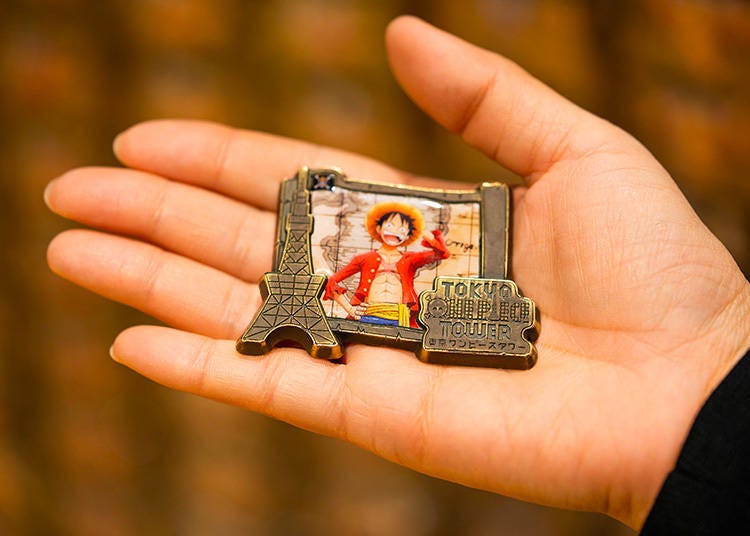 Let Tongari Den Den Mushi guide you to his very own gift shop where bounty exclusive to Tokyo One Piece Tower abounds!
If finding souvenirs and rare treasure is your goal, then chart a route to the gift shops on the first and third floors. The Tongari Store is located on the third floor inside One Piece Tower itself and can only be accessed from within the park. There, Tongari Den Den Mushi has a specially curated lineup of items exclusive to Tokyo One Piece Tower that can only be found here, as well as plenty of other merchandise and souvenirs to mark 20 fantastic years of One Piece.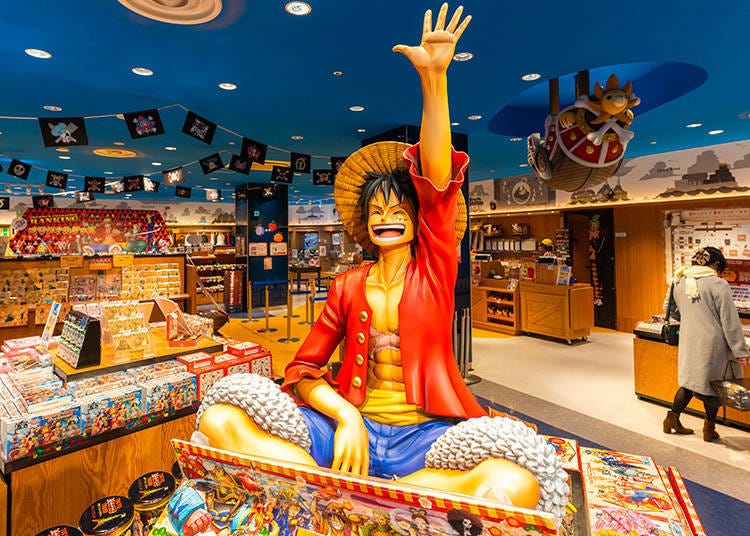 Bounty abounds in no fewer than two exclusive gift shops.
The first-floor Mugiwara Tower One Piece Tower Store can be accessed any time—even without visiting Tokyo One Piece Tower (although doing so would be something of a missed opportunity). There you will find a treasure trove of One Piece memorabilia along with a huge selection of items that can only be had at Tokyo One Piece Tower. Look out for everything from exclusive sweets to a Tony Tony Chopper-themed piggy bank in the colors of Tokyo Tower that you can only find here.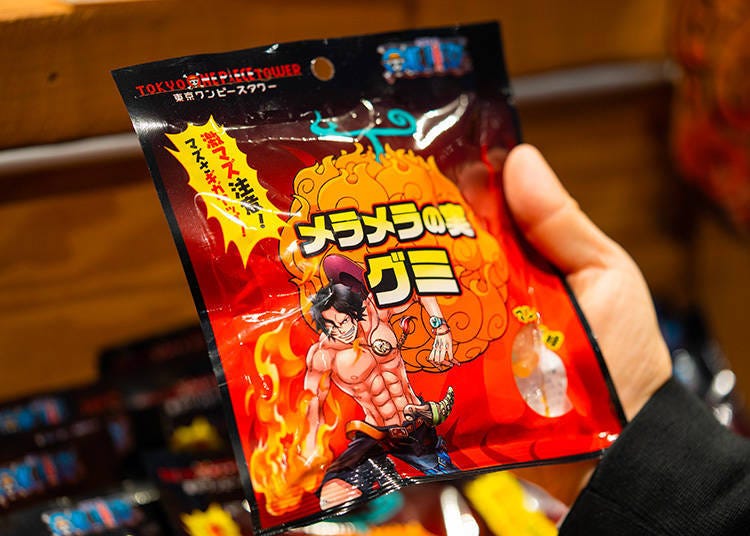 Eat a "Devil Fruit" and gain your own 'special' powers!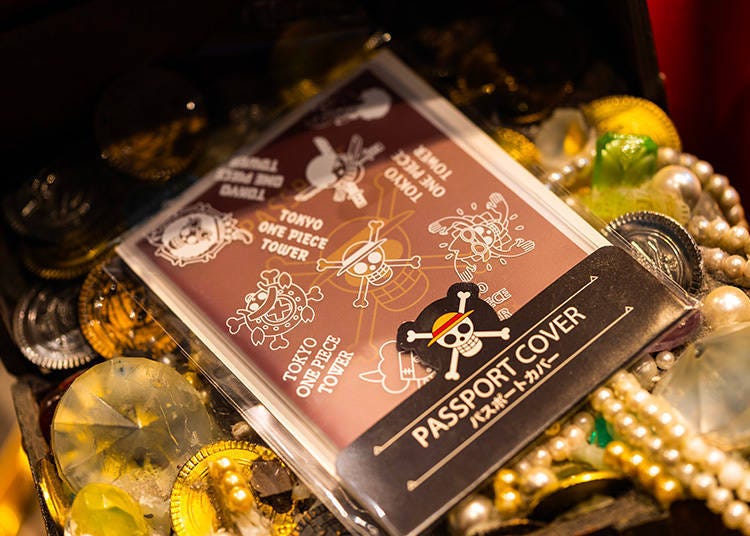 Travel-related items also abound for the swashbuckling traveler. with style.
Meet the International Crew!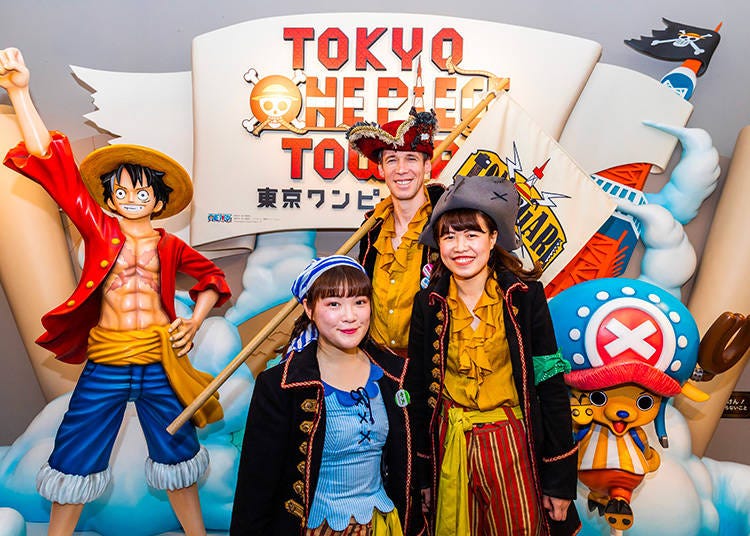 Needless to say, One Piece is a colossal hit in Japan, but it is also a global success. At Tokyo One Piece Tower, members of the international crew join the ranks. If you see them out and about, be sure to say hello! They wear badges to indicate which languages they speak and will be more than happy to show you around or answer questions.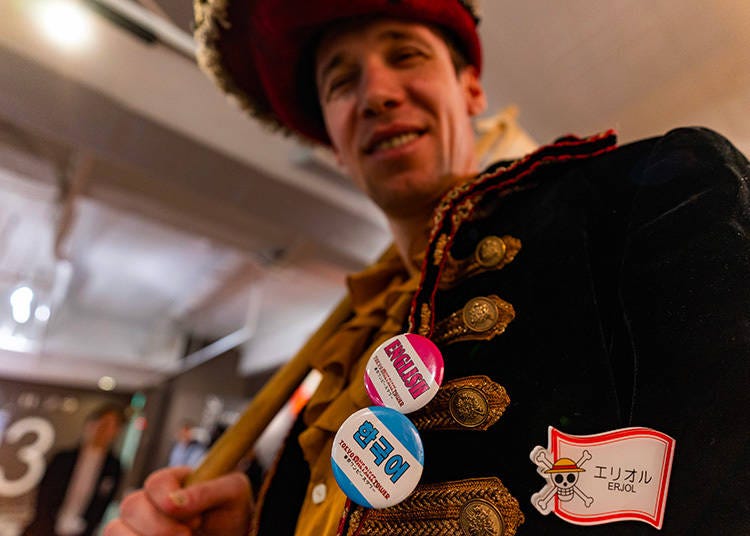 Erjol is from Albania, where One Piece is also very popular! He speaks English, Korean, Japanese, Italian, and Albanian, his native tongue. "I love being able to wear One Piece-inspired costumes while I work. Although, if I were a One Piece character, I would like to be Brook. Everyone on the crew looks up to him, and I want to be a leader like that!"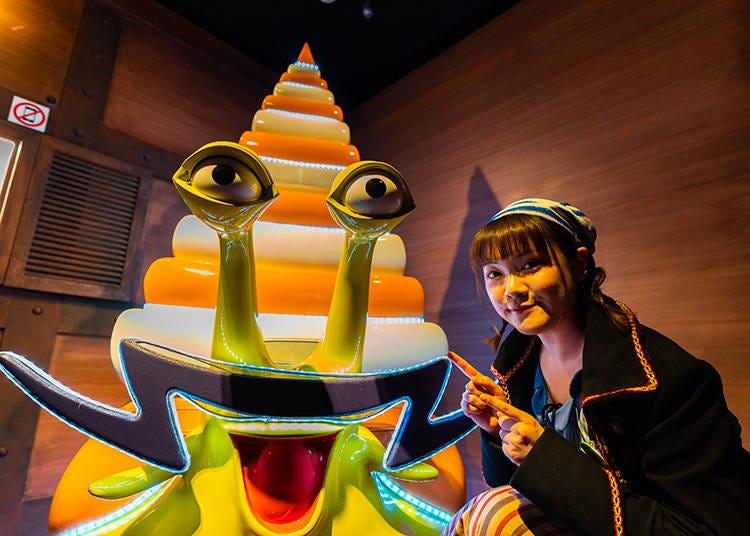 "If you are a One Piece fan, you are sure to feel right at home here," said Li, who is from Hong Kong and is fluent in Chinese, English, and Japanese. She has proudly seen every episode of the anime series—as well as the films—and her favorite character is Tony Tony Chopper. "He is adorable, and I have so many items with his face on them!"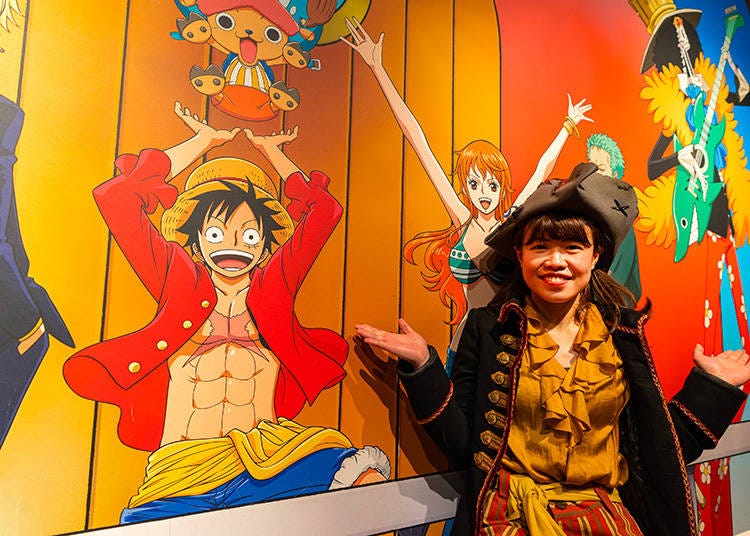 Chin, from Taiwan, speaks Chinese, English, and Japanese. "The live show is my recommendation for international visitors," she said. "You can't not get swept up in the energy and atmosphere of the performance!"
Eat and Drink Like a King of the Pirates at Cafe Mugiwara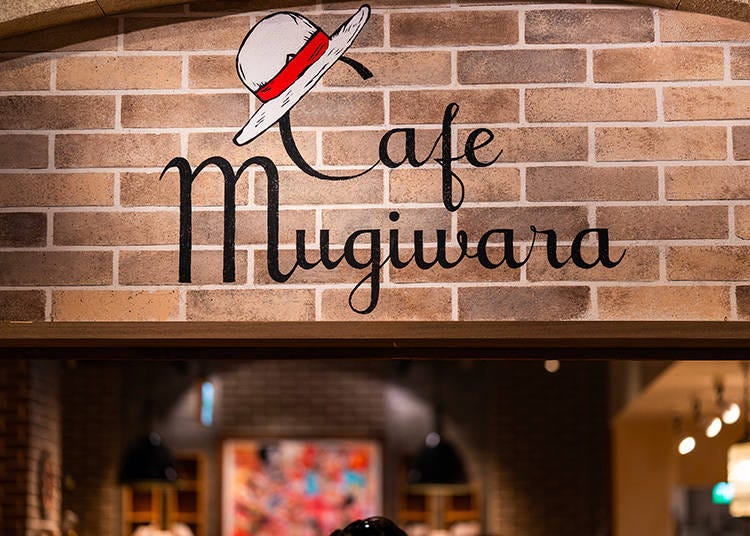 After you have explored the new Tokyo One Piece Tower, it's time to hit the restaurant and cafe on the first floor. There are two: Sanji's Oresama Restaurant and Cafe Mugiwara. Both are packed with exclusive One Piece-themed menus featuring dishes from European and Japanese chefs. There is sure to be something to delight everyone and suit all tastes. Most importantly, just like the crew, these chefs are One Piece fans too; so the menu really is a labor of love—and the prices are very reasonable.
Tuck into Luffy's Lots of Meat Open Sandwich (bottom right), Luffy's Favorite Beef Pizza (left), and Nami's Tangerine Custard Pancake (top right). There is also a special menu that changes with the month to mark the birthday of each One Piece character.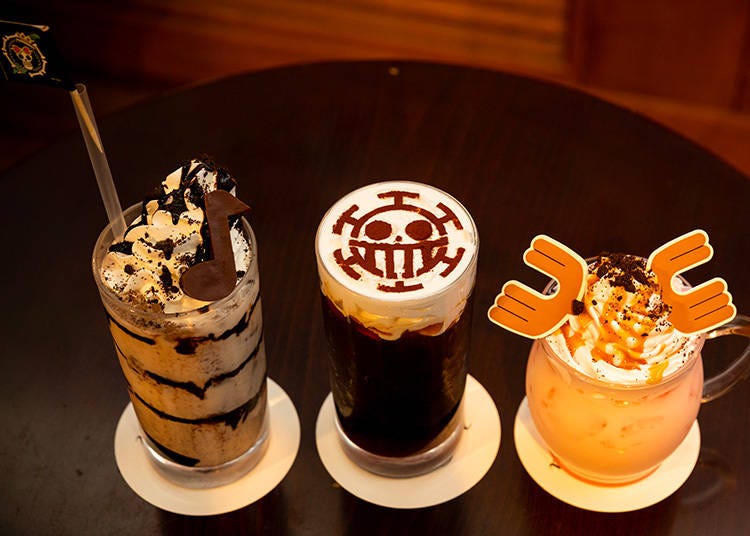 From left: Brook's Cookie & Cream Latte, Trafalgar Law's Coffee with Whipped Cream, and Chopper's Sweet Sakura Latte.
To mark 20 years of the anime the cafe gets a brand new look from April, and prime your taste buds and nostalgia for a new original menu accompanying the "Cruise History" anniversary exhibition in the Tokyo One Piece Tower, itself themed around each and every island that our beloved heroes have visited up until now.

In the addition to the menu packed with character, you can relax and read the original manga as well as over 600 books related to the series. The manga is available in Japanese, English, Chinese, Korean, and more, which just goes to show what a global phenomenon One Piece has become!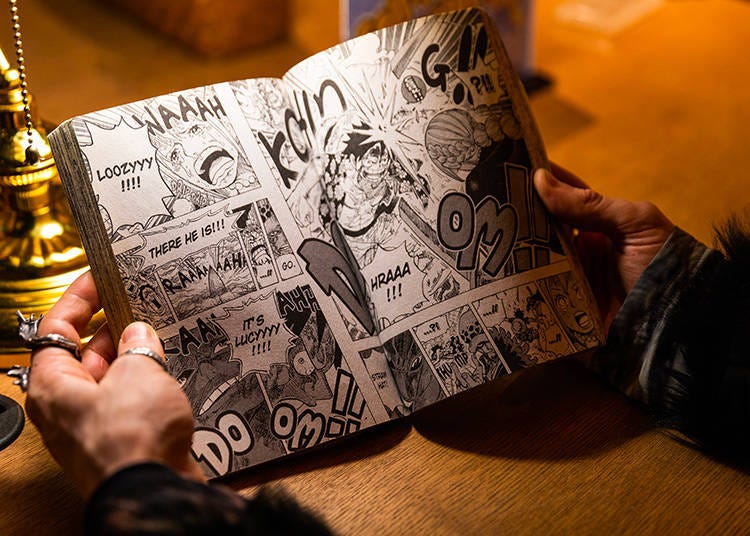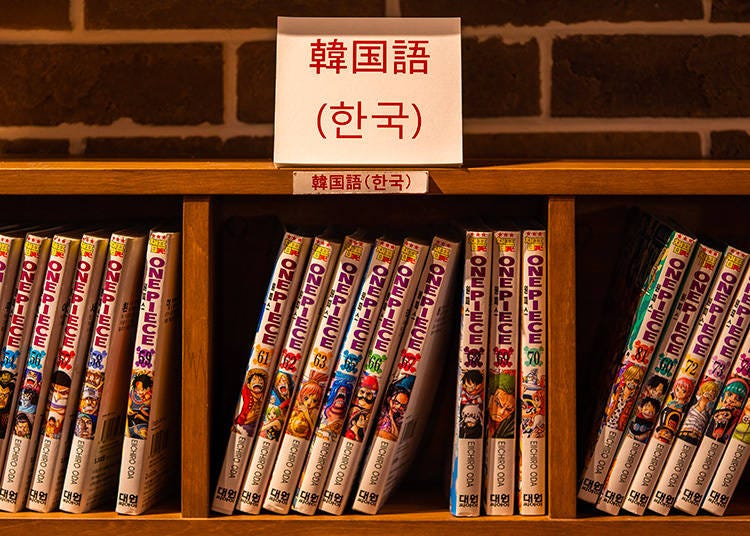 Experience the Thrill of Real Treasure Hunting
And there's more! From April 4, 2019, you have the chance to experience what it is really like to be a pirate at the all-new treasure hunting experience. Young kids and adults alike are invited to scour the whole park and complete the missions indicated at the various treasure spots. To the victor goes the spoils in the form of limited edition One Piece cards, and there are even exclusive cards you can only acquire on weekends and holidays. So join the hunt and complete your set!

Whether this is your first visit, or you've returned to see the new and improved Tokyo One Piece Tower, you are guaranteed a day of swashbuckling fun among fellow fans from Japan and abroad.
東京ワンピースタワー

Address

Tokyo Tower Foot Town, 4-2-8 Shiba Park, Minato-ku, Tokyo, 105-0011


Nearest Station

Akabanebashi Station (Toei Oedo Line)
5 minutes on foot


Phone Number

03-5777-5308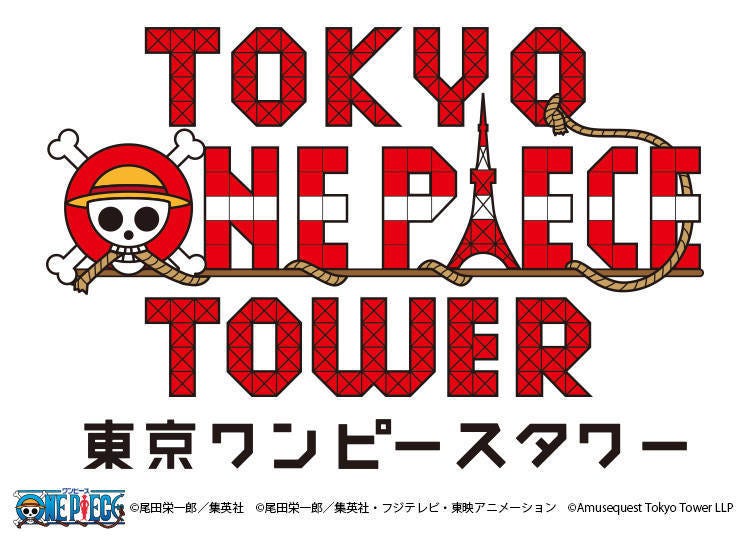 *This information is from the time of this article's publication.
*Prices and options mentioned are subject to change.
*Unless stated otherwise, all prices include tax.