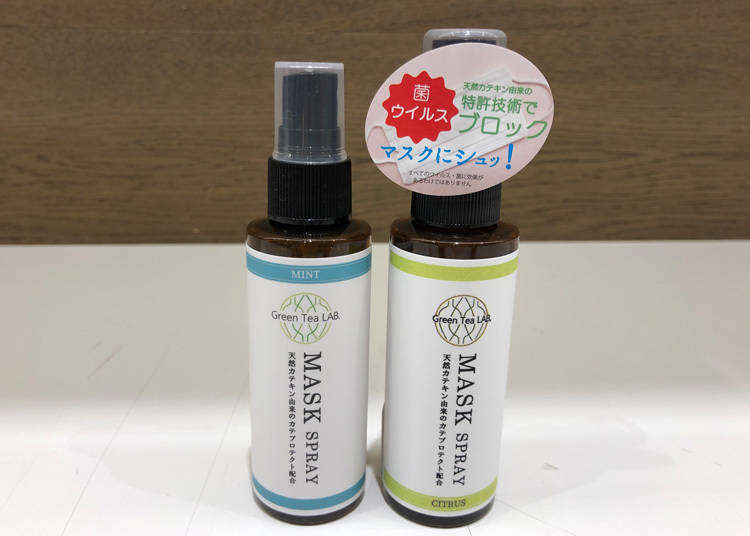 There has been a rise in the number of people who've adopted a home-centered lifestyle because of telework and who refrain from going out and spend their time at home. In this article, we will feature items that are perfect for your stay at home. These items were recommended by the Francfranc outlet store, "Francfranc BAZAR," which aims to "make your stay at home a little more comfortable."
Introducing home goods at Francfranc BAZAR!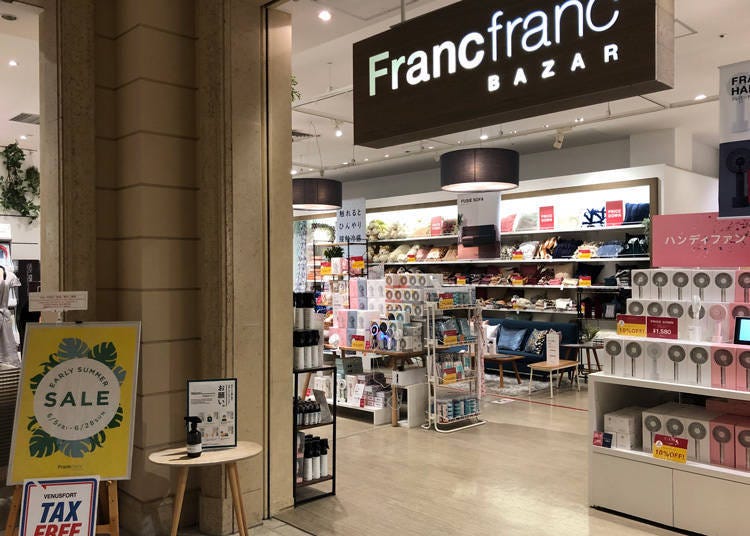 With a wide selection of high-quality, fashionable interiors and miscellaneous goods, Francfranc has a variety of items to make your time at home enjoyable and comfortable. So, at Francfranc BAZAR Odaiba VenusFort, we asked about recommended things for staying at home.

(*Due to the effects of the novel coronavirus pandemic (COVID-19), the company may change business hours or may be temporarily closed.)
Summer is the season for cold drinks. However, glasses or ceramic cups do not retain heat well, and water droplets make the table a mess. That is why we recommend GO MUG.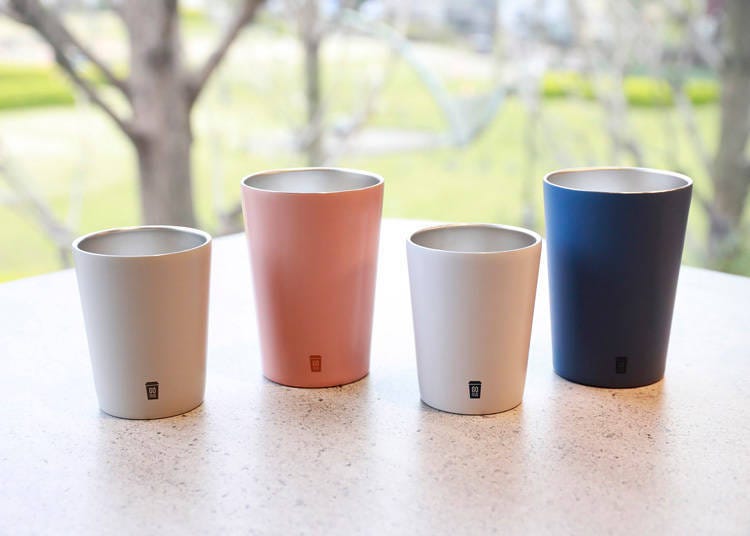 GO MUG S (1100 yen), GO MUG M (1320 yen)
GO MUG is a stainless-steel cup with a double vacuum structure. Each cup of takeout drinks or coffee goes inside the mug. You can also directly pour your drinks into the GO MUG.

This mug keeps the temperature of your drink for a long time and prevents condensation to keep your table dry. Aside from this, the cup does not get hot even if you put a warm drink in it! You can use this mug all year round.
A must-see for desk workers: W-Gel Cushion Hanenite
If you are working at home and spend all day on a chair or suffering from backache, why not try using W-Gel Cushion Hanenite? This cushion allows you to sit in comfort with W Honeycomb Gel and it feels as if sitting on water.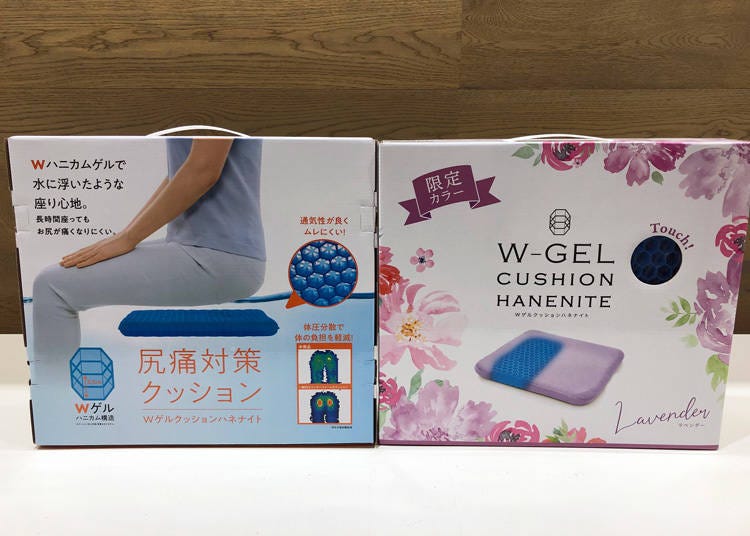 W-Gel Cushion Hanenite (4378 yen)
The distribution of pressure reduces physical strain and fatigue, allowing you to sit all day. It can also be used if you are experiencing pain in your buttocks. You can also use this cushion if you have no office chair at home.

The cushion can be washed by removing the cover. We recommend that you use this during work or for everyday use in the living room, wheelchairs, and while driving.
3. Liven up your online drinking party with the Handy Beer Server
More and more people are enjoying online drinking parties in the comfort of their homes, so we would like to recommend the Handy Beer Server.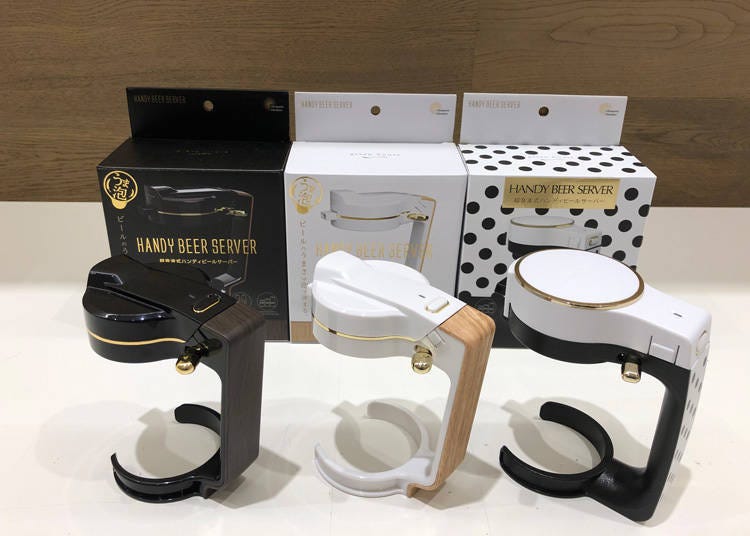 Handy Beer Server (3278 yen)
Even with a can of beer, you can imitate the fine bubbles of beer served at a beer hall through ultrasonic waves. Enjoy the feeling of being in an izakaya or Japanese pub at home. This product is perfect for daily evening drinks, parties, and even outdoor drinking! If you are crazy about beer, be sure to check it out.
4. Easily disinfect your mask anywhere with Mask Spray
Unpleasant odors may stick to your mask when wearing one, which is super uncomfortable. In such a case, use Mask Spray to give your mask a refreshing smell.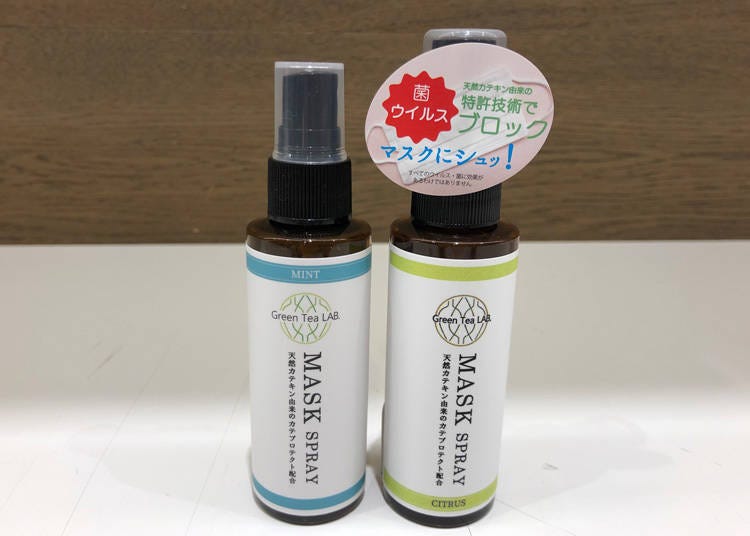 Mask Spray 60 ml (1430 yen)
This spray is available in mint and citrus scents—each with its own unique, refreshing smell. It contains tea ingredients that will eliminate viruses and bacteria. It is also portable and compact, so you can use it at any time you want without hassle.
Improve your experience at home!
Avoiding outside contact and staying at home for long periods are some of the lifestyle changes that may cause stress. If you are experiencing this, why not incorporate items that would make your daily life a little more comfortable?

Lift your spirits, reduce inconvenience, and enjoy drinking parties! Improve your experience at home with these items! Be sure to check this article when buying items for your home.

*All prices include tax
* As part of Francfranc BAZAR's commitment against the spread of infections, the store has placed barriers at cash registers, installed sanitizer sprays and alcohol dispensers, and regularly disinfects shopping carts.

Written by China Nanakusa
FrancfrancBAZAR Odaiba VenusFort

FrancfrancBAZAR 台場ヴィーナスフォート店

Address

1-3-15 Aomi, Koto-ku, Tokyo 3F

Nearest Station

A 3-minute walk from Tokyo Teleport Station on the Rinkai Line, directly connected to Aomi Station on the Yurikamome Line


Phone Number

03-3599-5511

Hours: 11am - 9pm
*This information is from the time of this article's publication.
*Prices and options mentioned are subject to change.
*Unless stated otherwise, all prices include tax.