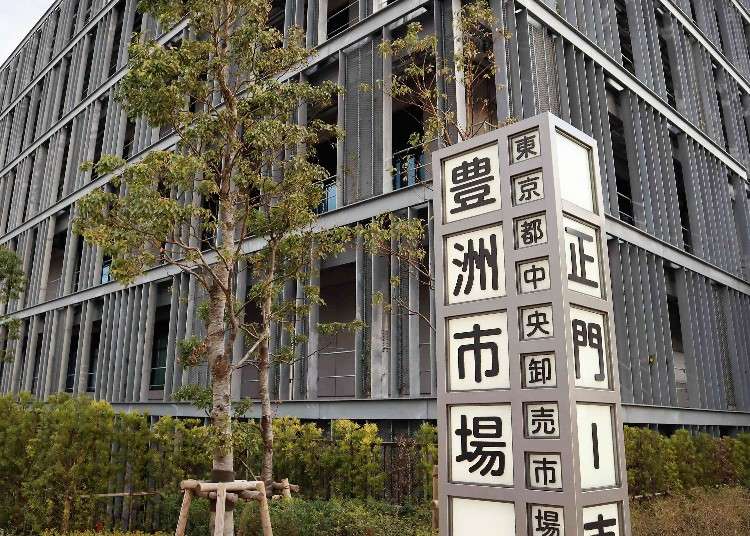 Toyosu Market just opened in 2018 as the successor to Tokyo's incredibly famous Tsukiji Fish Market. While everyone knew the massive tuna auction of the old venue, what's there to see and discover at Toyosu? When is the best time to go? Still very new, many people don't really know how to start their Tokyo fish market adventure, but not to worry! We're here to take a thorough look at Toyosu Market and cover all there is to know for your very first visit!
What is the Toyosu Market? Which Areas are Open to the Public?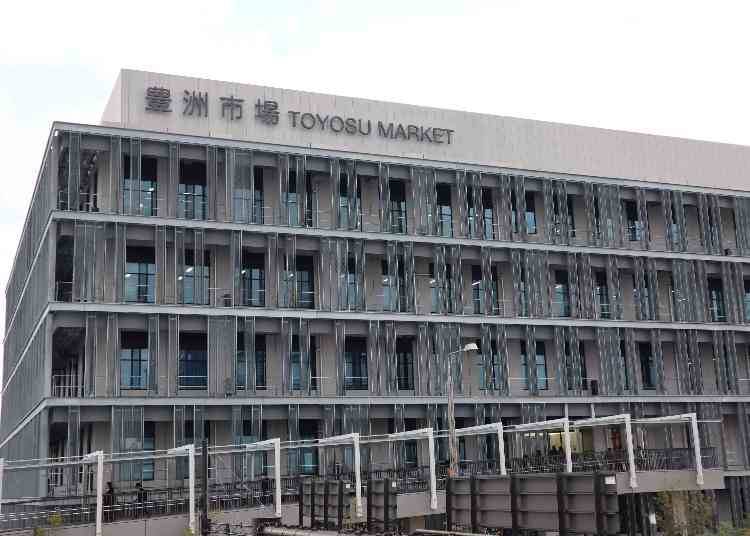 The Toyosu Market can easily be called the kitchen of Tokyo. Wholesalers, vendors, restaurant owners—this market is a colorful amalgamation of Tokyo's gourmet industry, a bustling space ruled by professional buyers and sellers. That is precisely why the market is generally not open to regular sightseers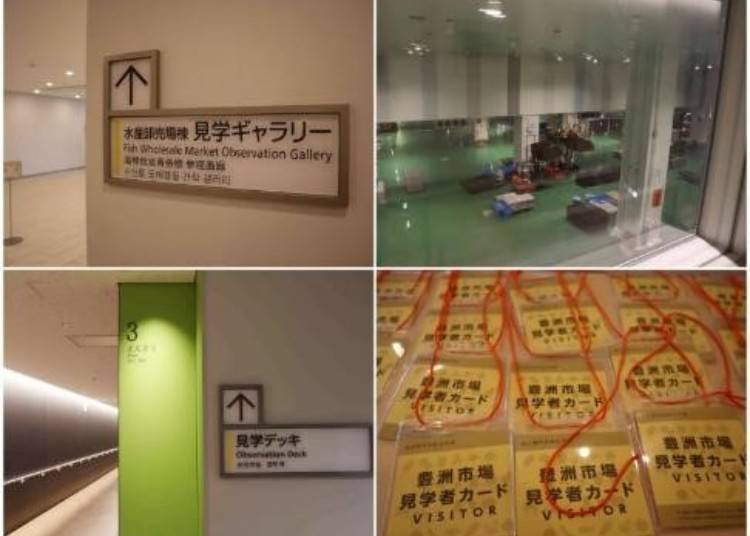 However, each distinctive area of Toyosu Market boasts its own sightseeing route, allowing curious visitors to take a peek behind the scenes. And just like at Tsukiji Market, numerous restaurants and eateries have set up shop, serving their specialties to visitors and merchants alike. The fresh, delicious food variety so unique to the market has always been its biggest charm and continues to draw in the crowds.
When is the Best Time to Visit Toyosu Market? Opening Hours, Holidays, Peak Times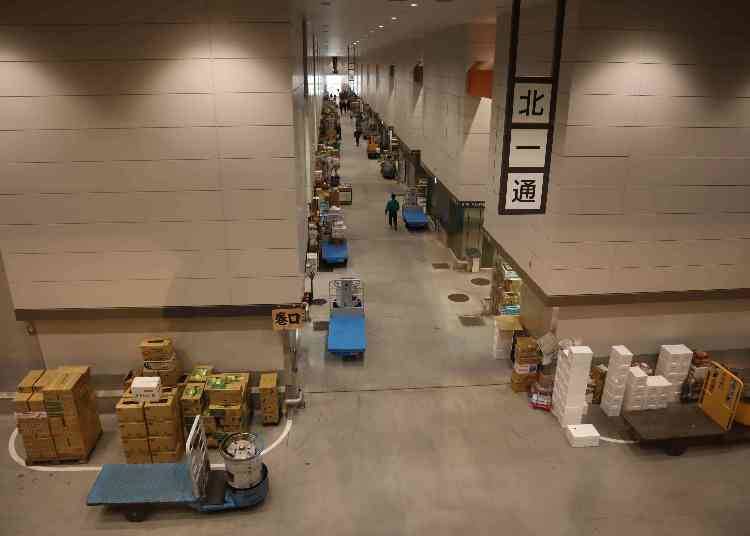 The sightseeing courses of Toyosu Market are open from 5:00 a.m. to 5:00 p.m., every day except Sundays, on public holidays, and on market holidays. These market holidays can be checked via the annual calendar of the Metropolitan Central Wholesale Market, found on its official website:

http://www.shijou.metro.tokyo.jp/calendar/ 

The market basically happens early in the morning, which is when the famous lively scenes of the tuna auction and other trading can be seen. The various restaurants and shops also open as early as 5:00 a.m. to cater to the people working at Toyosu Market. However, that also means that many of them close around 1:00 p.m. Another point to note is that the market and wholesale areas are incredibly busy during the peak hours for professional buyers, so we recommend to visit those after 9:00 a.m.
How to get to Toyosu Market? Access from Ueno, Shinjuku, and Tokyo Station
The station closest to Toyosu Market is called Shijō-mae Station on the Yurikamome Line. Access is especially convenient from Tokyo Metro's Toyosu Station or JR Shinbashi Station. On top of that, the Toei Bus also takes you to the famous venue. Below are the main routes connecting Toyosu Market to the major stations.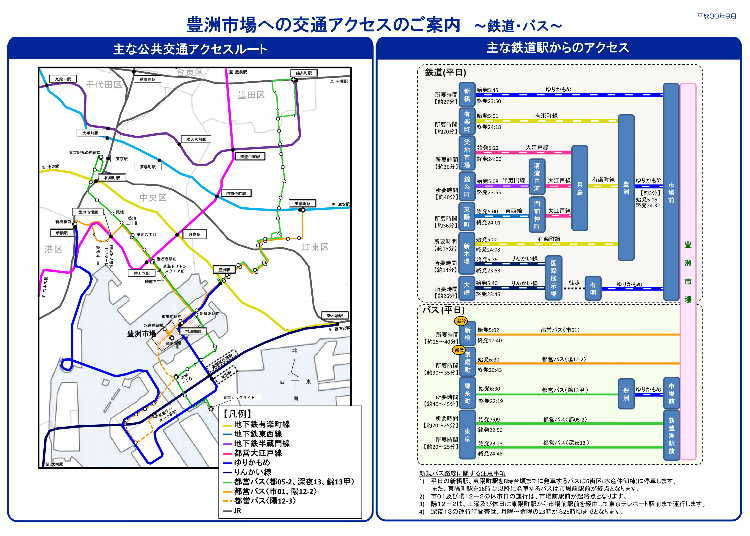 *Via the Metropolitan Central Wholesale Market
From Ueno to Toyosu Market
- By train
Ueno Station to Shinbashi Station, via JR Yamanote Line or Ueno-Tokyo Line
Shinbashi Station to Shijō-mae Station, via Yurikamome Line
- By train and bus
Ueno Station to Shinbashi Station, via JR Yamanote Line or Ueno-Tokyo Line
Shinbashi Station to bus stop Toyosu Shijō via Toei Bus "市01"

From Tokyo Station to Toyosu Market
- By bus
Tokyo Station to bus stop Toyosu Shijōeki-mae, via Toei Bus "都05-2"
- By train
Tokyo Station to Shinbashi Station, via JR Yamanote Line or Ueno-Tokyo Line
Shinbashi Station to Shijō-mae Station, via Yurikamome Line

From Shinjuku Station to Toyosu Market
- By train
Shinjuku Station to Kokusai-Tenjijō Station, via JR Saikyō Line (continues on as Rinkai Line)
*From Kokusai-Tenjijō Station: walk to Ariake Station
Ariake Station to Shijō-mae Station, via Yurikamome Line

Please see the homepage of Metropolitan Central Wholesale Market for further details:
http://www.shijou.metro.tokyo.jp/toyosu/access/index.html
How is Toyosu Market Different from Tsukiji Market?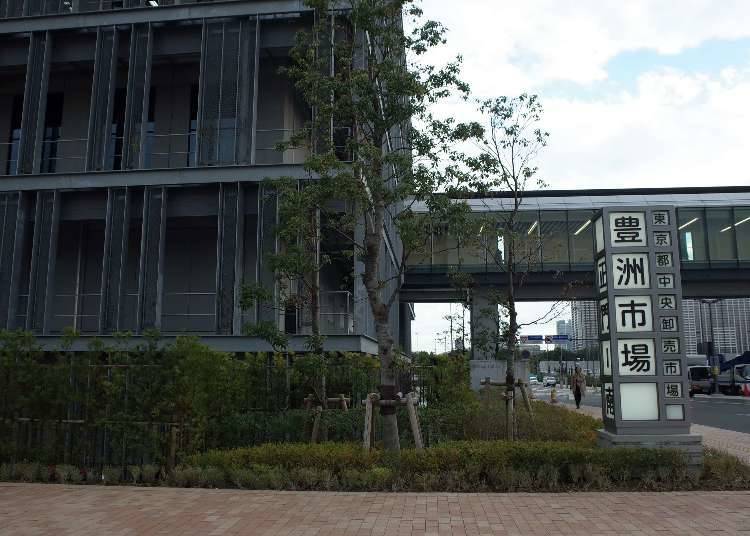 One major difference between the two markets is that Toyosu is a "closed facility." In Tsukiji, many market areas and stores are built outside, making it an "open facility." Toyosu as a closed facility, on the other hand, has made it possible to control the indoor temperature. That makes the important tasks of managing the quality of the wares and the strict hygiene standards much easier.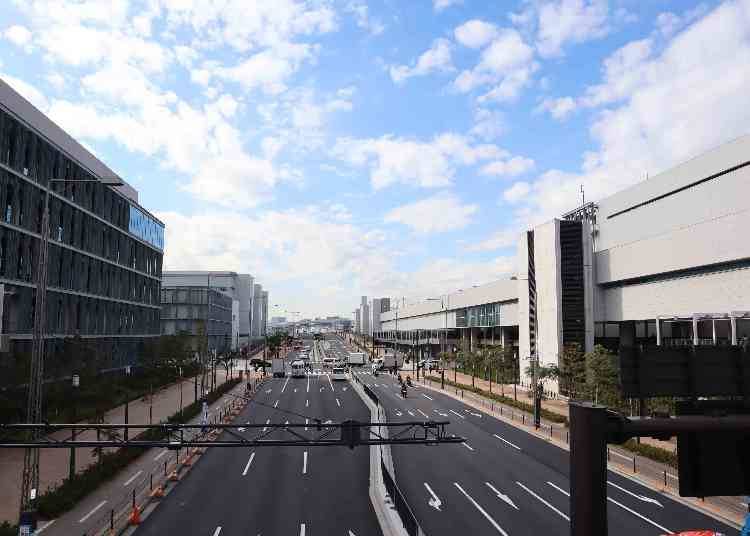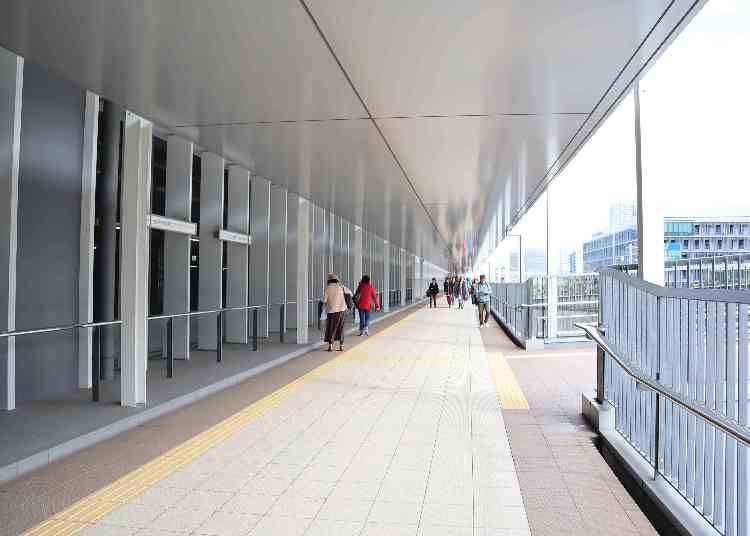 The different markets are divided into three buildings, each of them connected by a pedestrian deck accessible from the Shijō-mae Station on the Yurikamome Line.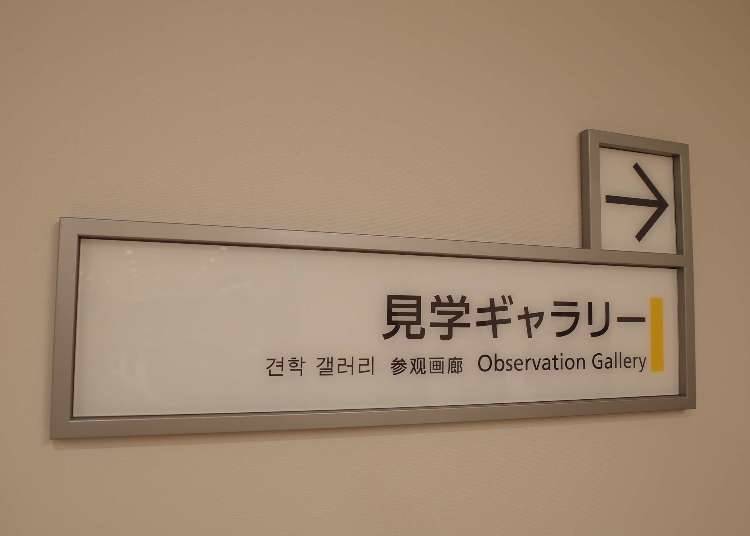 The Observation Gallery was specifically built with curious sightseers in mind, allowing visitors to observe the hustle and bustle of the market from a safe distance.
Why Was the Market Moved from Tsukiji?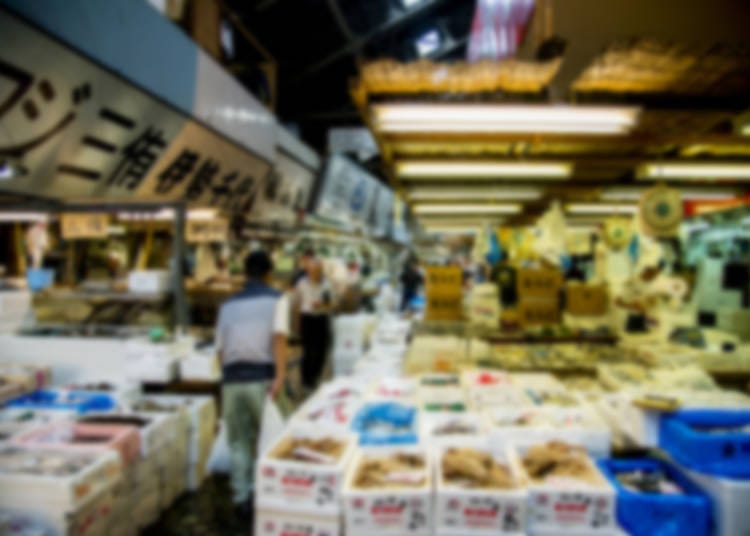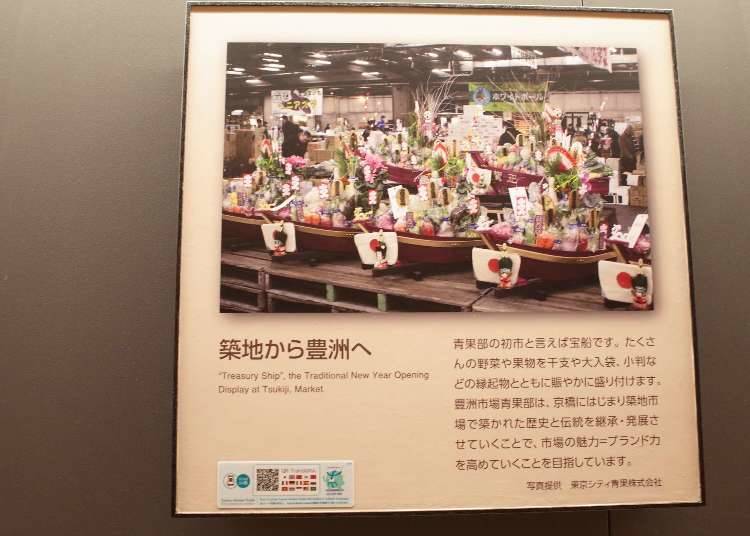 The Tsukiji Market has long boasted a gigantic reputation as both the largest market in Japan and worldwide. Its uniquely vibrant atmosphere has drawn in visitors from across the globe, making it one of Tokyo's mustn't-miss sightseeing spots. While the charm of this iconic spot persists, its buildings started to show their age, the space got too small, and relocation was necessary.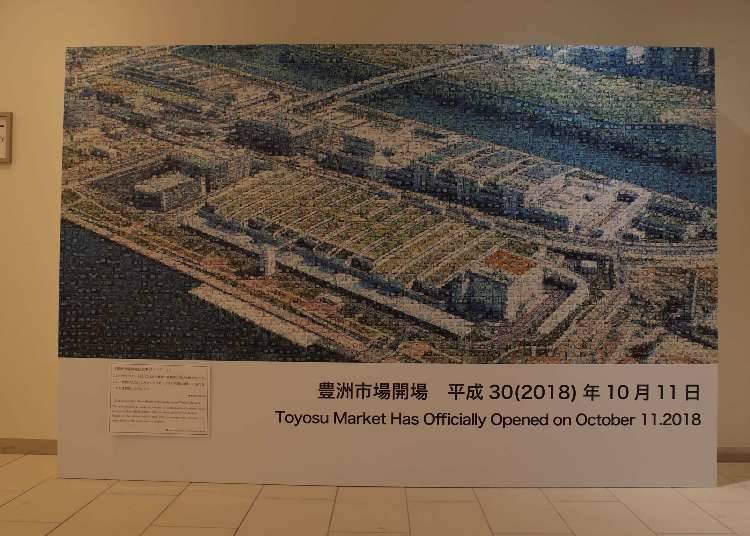 Toyosu became the new venue for the market for several reasons, including its size, the convenient access, and how close it is to Tsukiji. On October 11, 2018, the all-new Toyosu Market opened its doors for the first time.
Do I Need a Reservation to Visit Toyosu Fish Market?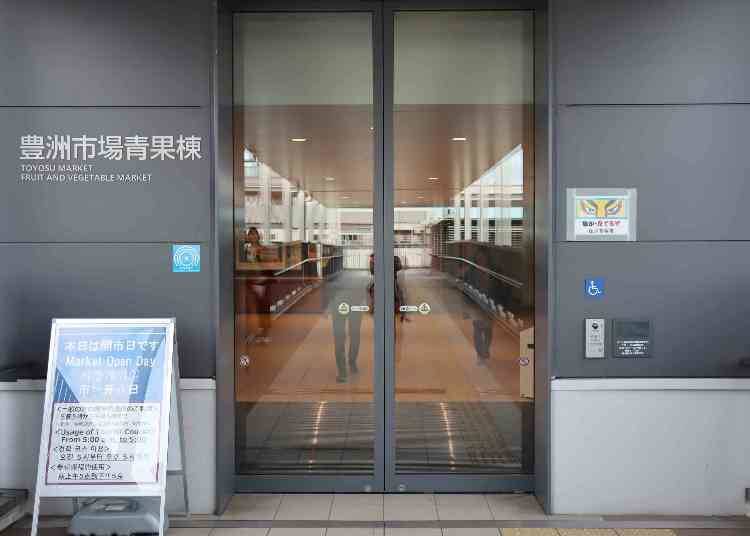 In general, you do not need a reservation to tour Toyosu Market. Simply visit during the opening hours of the sightseeing routes on a day on which the market is open.
How do I Visit the Tuna Auction?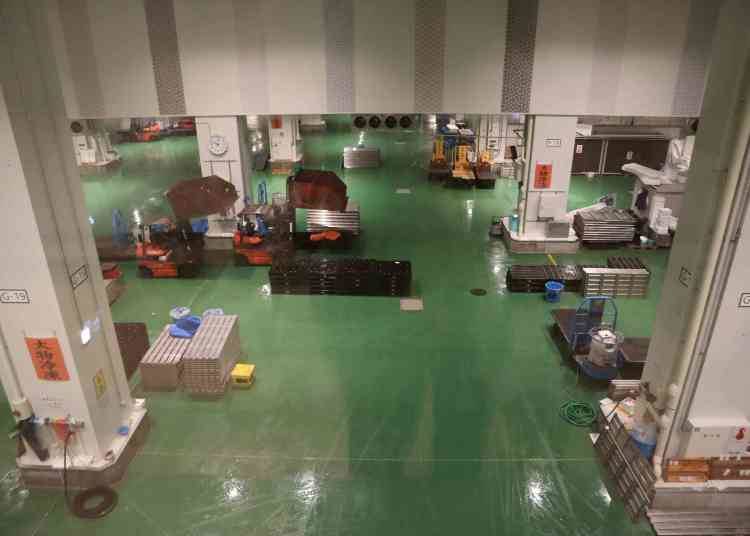 The iconic tuna auction takes place inside the Fish Wholesale Market Building in Area 7. It starts at 5:30 a.m. and lasts for about one hour. Watch the fierce bidding from the large windows of the sightseeing route inside the Fish Wholesale Market Building—it's open to everyone.
Next to the sightseeing route, the newly established observation deck inside the wholesale market also offers an amazing view of the tuna auction. It is open from January 15, 2019, and can be accessed between 5:45 a.m. and 6:15 a.m., but a prior reservation is necessary.

Applications for auctions are accepted either online or via phone. After the deadline has passed, a lottery system allocates spots (mind that it is not on a first-come, first-serve basis).

Please check the latest information regarding these reservations on the official website of Toyosu Market:
http://www.shijou.metro.tokyo.jp/toyosu/kenngaku/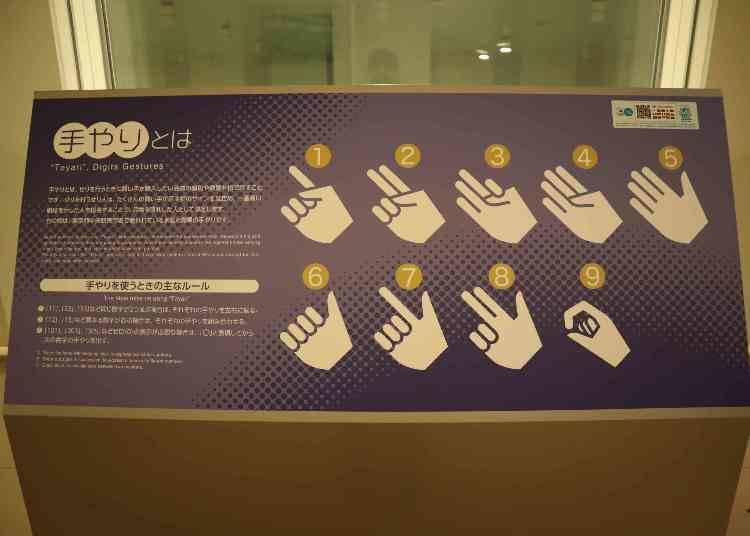 How Crowded is Toyosu Market?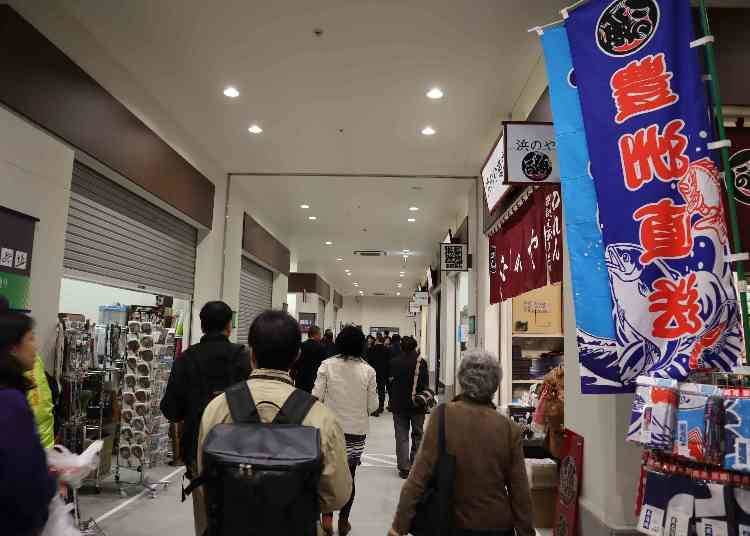 Toyosu Market gets the most crowded during noon on Saturdays. Popular restaurants, especially sushi shops, boast long queues from 5:00 a.m. in the morning and it is not uncommon for restaurants to end reception for the day at 8:00 a.m.
There is no parking space for regular visitors. It is best to use public transportation when visiting Toyosu Market.
Explore Toyosu Market, Tokyo's Newest Gourmet Hot Spot!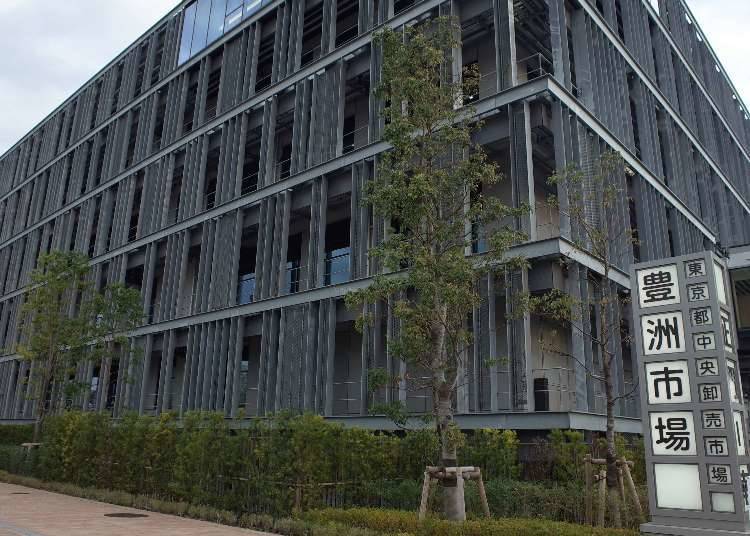 The new Toyosu Market is wholly different from the old Tsukiji Market. The relocation has made it much easier to experience the market life and the famous tuna auction as a curious visitor, offering a fascinating glimpse behind the scenes! Rise early to engulf yourself in the unique hustle and bustle of Toyosu, savor a one-of-a-kind seafood breakfast, and explore the huge venue to your heart's desire!
豊洲市場

Address

6-6-1 Toyosu, Koto-ku, Tokyo-to 135-0061

Phone Number

03-3520-8205
*This information is from the time of this article's publication.
*Prices and options mentioned are subject to change.
*Unless stated otherwise, all prices include tax.
Recommended places for first-time visitors to Tokyo