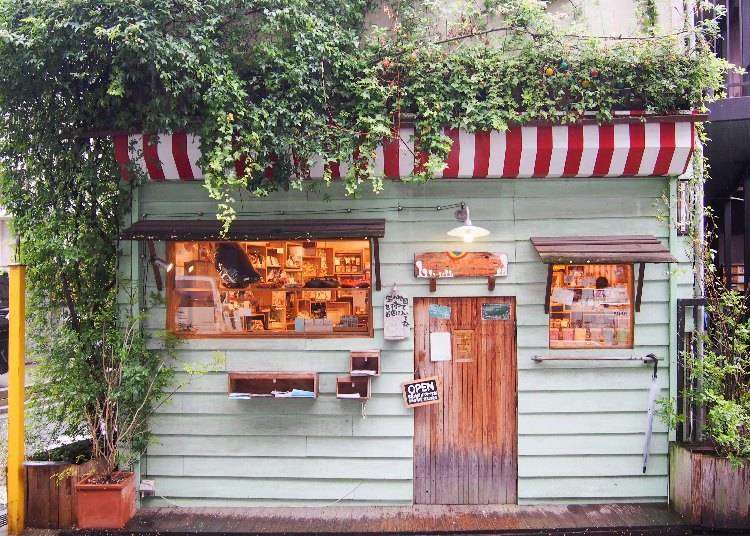 Kichijoji is a thriving place that has something for everyone and every occasion, whether you are alone, with friends, or family. The streets are lined with a large diverse selection of shops and stores: fashionable cafes, shops selling miscellaneous goods, electrical appliance dealers, a quiet park where you can escape the noise of the city, the Mitaka Ghibli Forest Art Museum, pleasure spots, shopping, sightseeing, or just places to take a break and relax.

Easily accessible from Shinjuku and Shibuya there are not only large commercial buildings but smaller shops each with its own character selling such items as used clothing, sundries, and vintage products. In this article we have selected those that are particularly popular for their goods which also make great souvenirs and gifts.

Here are four shops we have selected that handle a wide variety of cool goods made in the West as well as Japan such as vintage items, those of modern design, tableware, kitchen and bath goods, bags, wallets, stationery, wristwatches, and other small items. We'll focus on those items especially recommended by the shops that have been best sellers, so definitely check them out when you have the chance.

These are shops that those looking for something cute and unique will definitely not want to miss as many of the items they offer are only available here. These are items that are perfectly suited for gifts because there is nothing to surpass their uniqueness. If you are looking for items such as these, then you will definitely want to visit Kichijoji.
The Select Shop "Free Design" Offering Various Goods from Scandinavia and Those Having a Japanese Design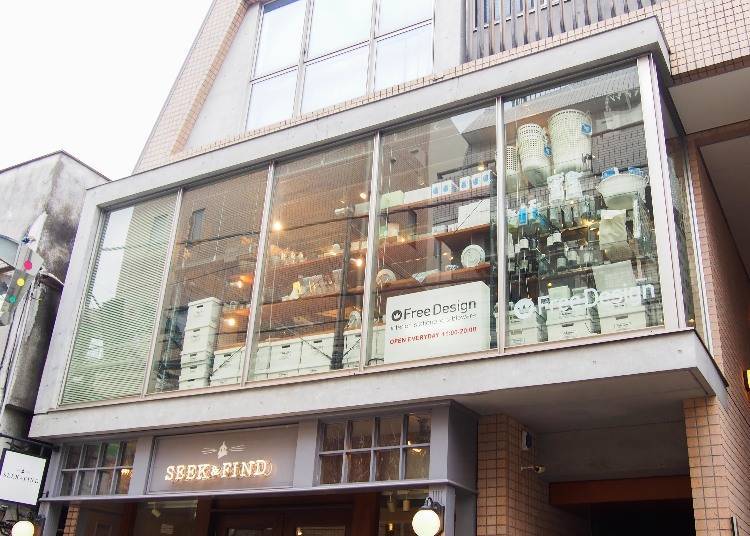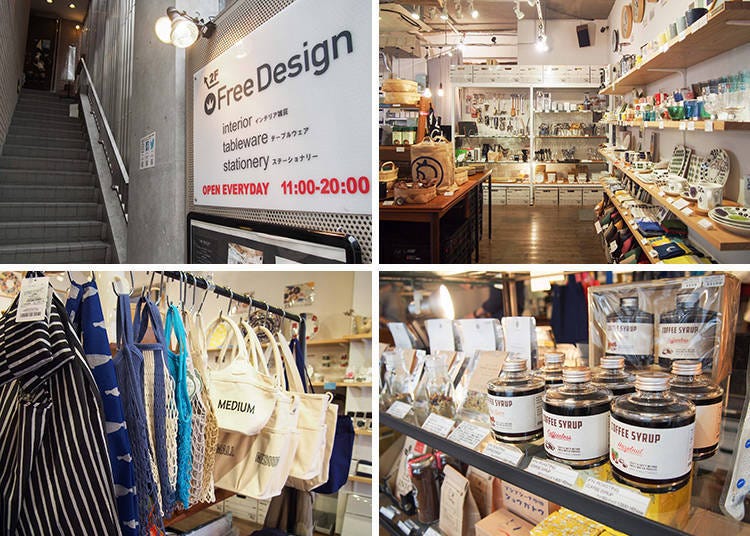 When you go out the north exit of Kichijoji Station that is serviced by the JR and Keio Inokashira lines, turn left and go straight and you will soon see Uniqlo. This is the Nakamichi-dori shopping district located in a residential area and home to many confectionery shops, cafés, and sellers of sundries. The area is visited by many tourists and local residents shopping for daily necessities. Even though it is near the station, it has a very relaxed and casual air about it.

If you enter the alley near Uniqlo and walk for about two minutes you will see the two-story Free Design shop on your right. The interior of the store is bright and simple. Lined up on the display shelves is a solid collection of various items for daily use such as tableware, kitchen goods, coffee makers, bath goods, shopping bags, wallets, stationery, wristwatches, and interior goods.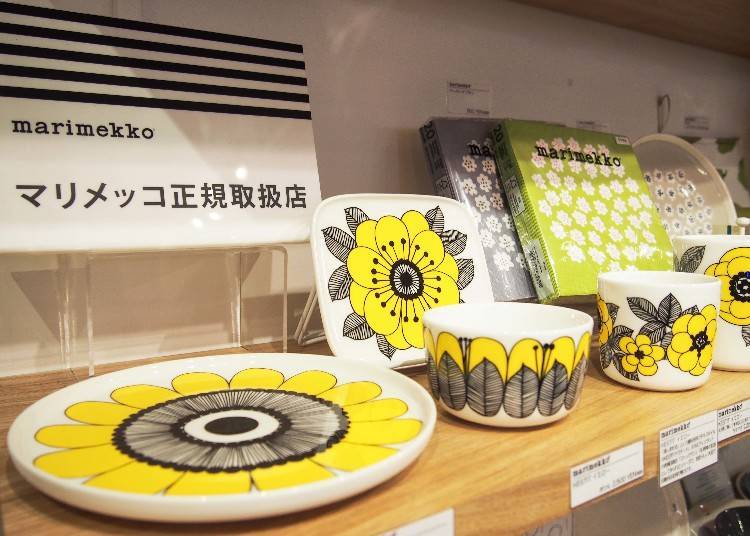 The shop is an authorized dealer of the marimekko brand that is popular in Scandinavia. Shown from the left: a 4,500 yen plate, 2,500 yen bowl, and 2,200 yen cup
Most of the items sold at Free Design are either brands from Scandinavia, such as ittala, Arabia, marimekko, and Lis Larson as well as those by Japanese makers HASAMI, Kutani Seiyo, and Azumaya. The store also sells Cutipol tableware from Portugal and the Chemex coffee maker from America as well as a large number of other high quality design brands.

Many marimekko fans, both from Japan and overseas, visit the shop because of its large selection of products limited to Japan because the shop is an authorized marimekko dealer. The store handles other Fee Design limited edition items such as its original coffee, colorful mugs, and other related household items popular with Japanese families. In recent years the number of foreign visitors has been steadily increasing.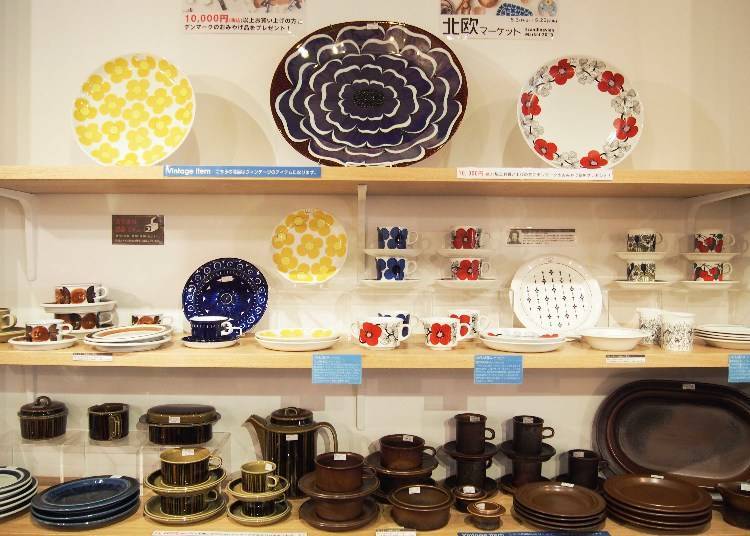 The day we visited a Scandinavian city was being featured. ARABIA vintage kitchenware
Depending on the products on hand and in stock, Free Design holds events from time to time, such as outlet fairs and those having a Japanese tableware theme. The day we visited a Scandinavian city was holding its annual sale of limited edition ARABIA vintage tableware. Some of the items will be returned to the maker after the event ends, while a number of other vintage pieces will continue to be displayed. All are limited edition items. Be sure to visit Free Design when you have an opportunity to go to Kichijoji.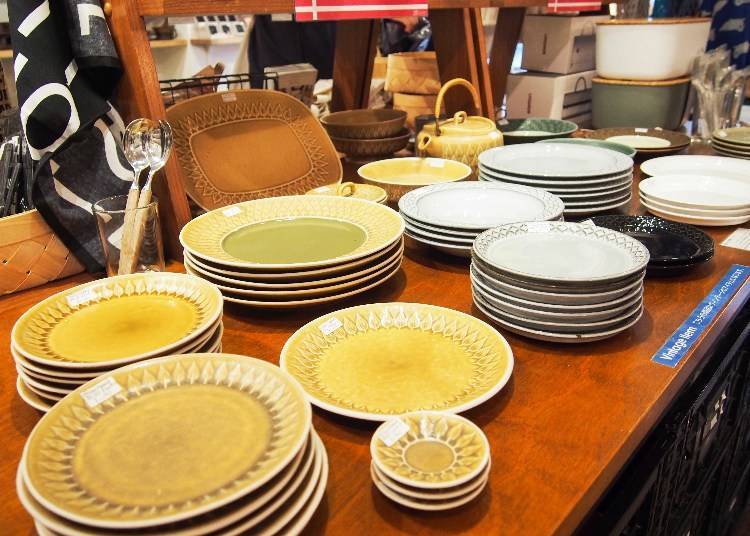 Vintage tableware by Jens H. Quistgaard, a brand design from Denmark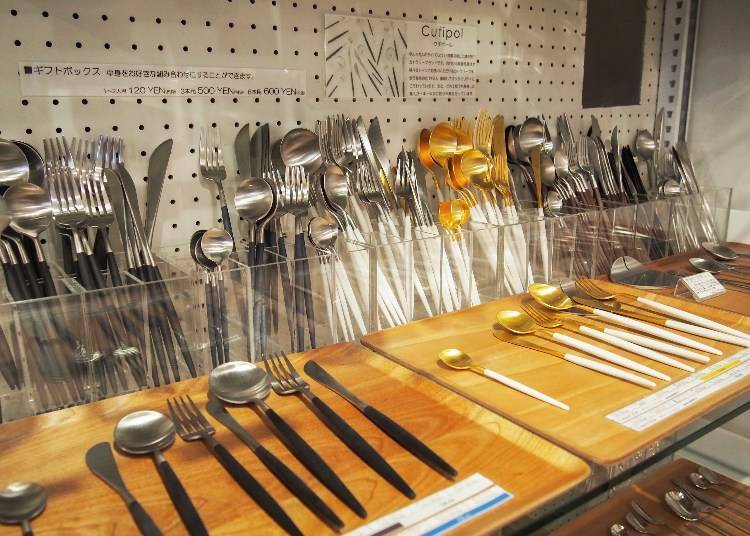 Cutlery made by the Portuguese tableware brand Cutipol. Prices range between 900 yen (black and silver coffee spoons) and 3,500 yen (white and gold dessert knives) depending on color and design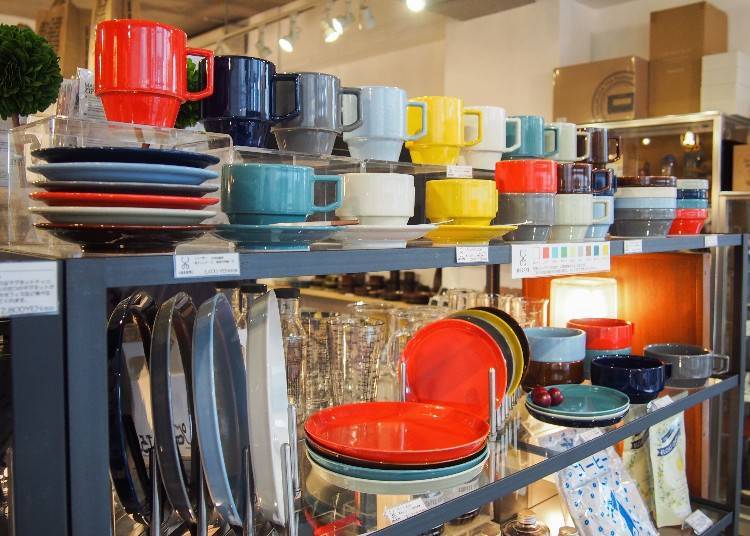 The colorful Hasami Japanese brand tableware is popular. Prices vary depending on design between 1,400 yen (small plates) to 2,700 yen (large plates)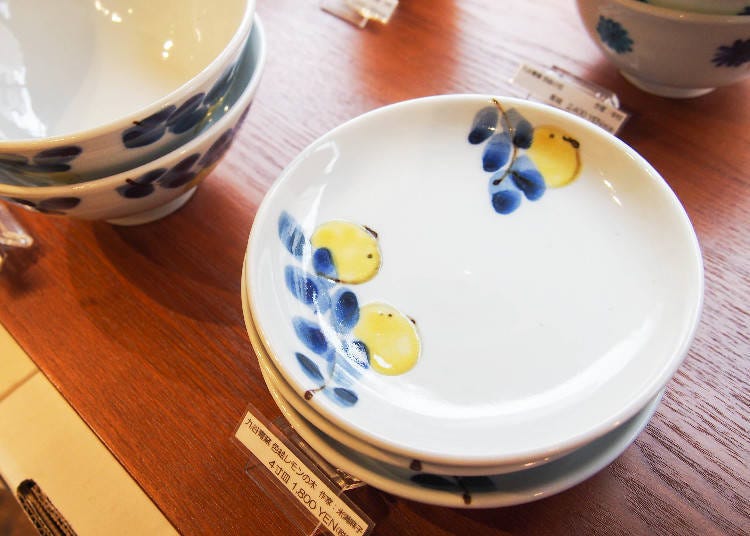 The Kutani Seiyo Japanese brand. Size 4 dish 1,800 yen
Hakusan Toki (pottery) soy sauce dispensers, recipient of the Long Life Design Award 1,400 yen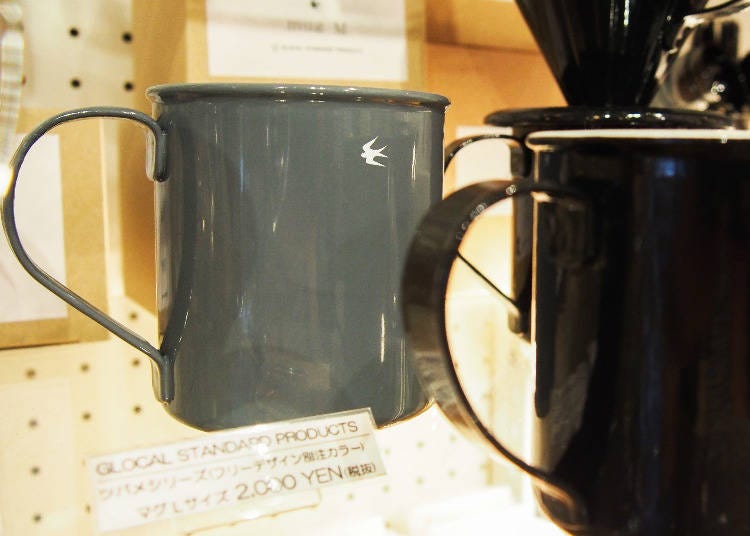 Japanese brand Glocal Standard Products - Limited edition grey color mug 2,000 yen
フリーデザイン

Address

〒180-0004 東京都武蔵野市吉祥寺本町2-18-2-2F/2-18-2-2F, Kichijoji Honcho, Musashino-shi, Tokyo, 180-0004, Japan

Nearest Station

5-minute walk from the north exit of Kichijoji Station on the JR and Keio Inokashira Lines


Hours: 11:00 a.m. - 8:00 p.m.
Closed: New Year's holidays
Vintage Select Shop "Wickie" that Sells Modern Sundries and Vintage Small Items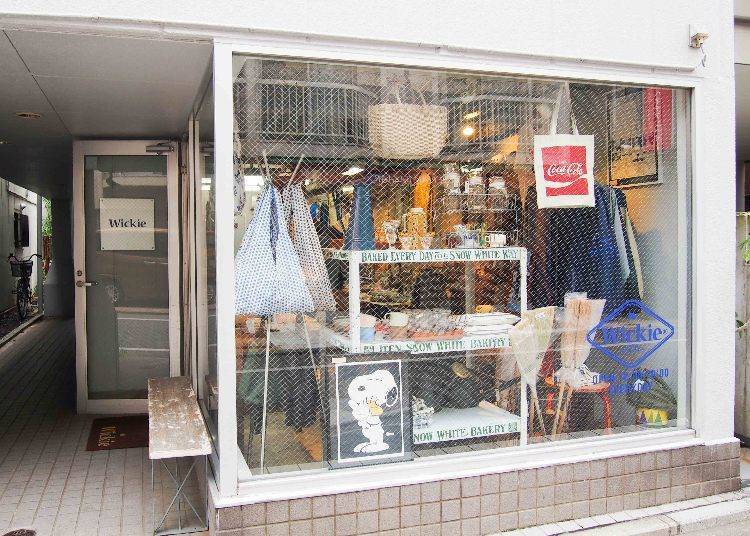 Vintage select shop Wickie is located a 4-minute walk from Uniqlo in the Nakamichi-dori shopping district, home to various sundries shops and cafés. Unlike the general old and familiar image of vintage shops, Wickie has a simple and bright interior.

The owner of Wickie first came into contact with vintage goods while studying abroad and that initial fascination led to the decision to bring vintage goods from the good old days back to Japan so that people here, too, could enjoy them. The store has a broad client base comprised of people in their twenties to those in their seventies.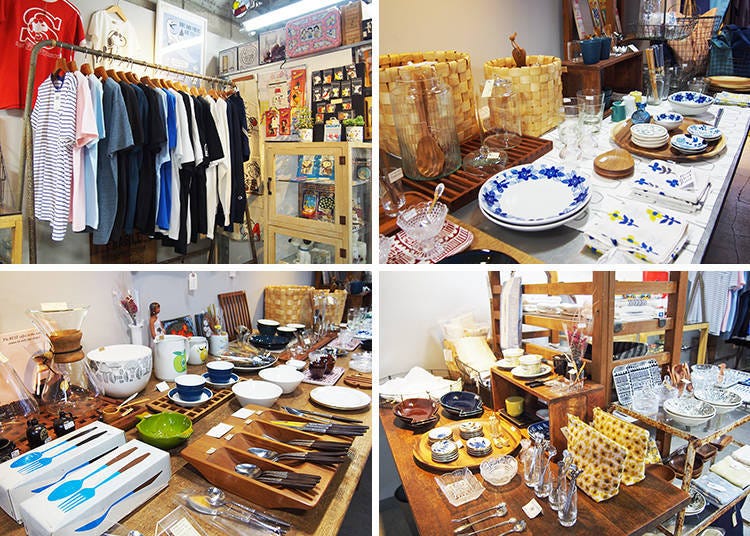 Wickie currently has more than 1,000 types of items on display, the majority of which are Scandinavian brands that have been personally purchased in the United States by the owner and store manager. Some of the items were purchased directly from collectors and you can feel the affection the owner and store manager have in all of the items displayed.

Many of the vintage items displayed have never been used. Not only old items but newly produced items are also offered for sale. The design and patterns of all the items differ, but seem to comfortably go together when displayed together. New and old, Japanese and Scandinavian, and items from around the world all blend harmoniously together.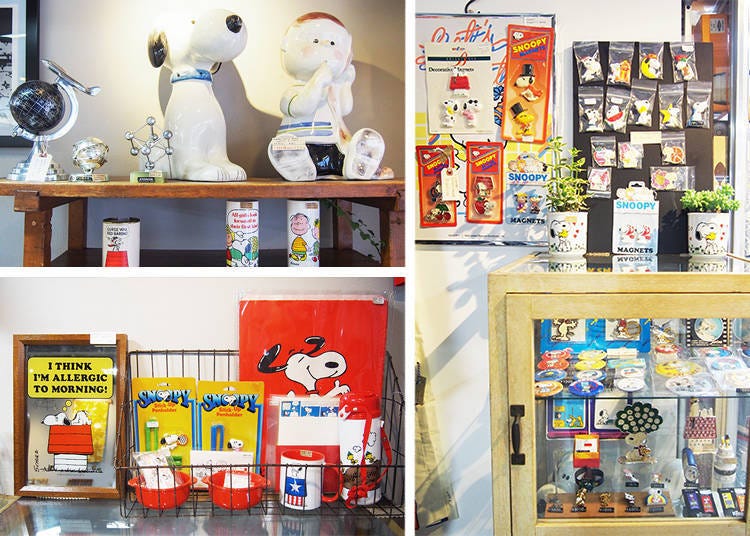 Wickie also has Snoopy related goods, some that are time-period pieces that give a sense of history. In addition to items imported from abroad there are also many Japanese brands of various items for daily use such as Imabari towels and Mino-yaki plates, the perfect items for souvenirs of a trip to Japan. For those who are looking for vintage items both old and fashionable, then you will definitely be attracted to Wickie with its enchanting blend of old and new.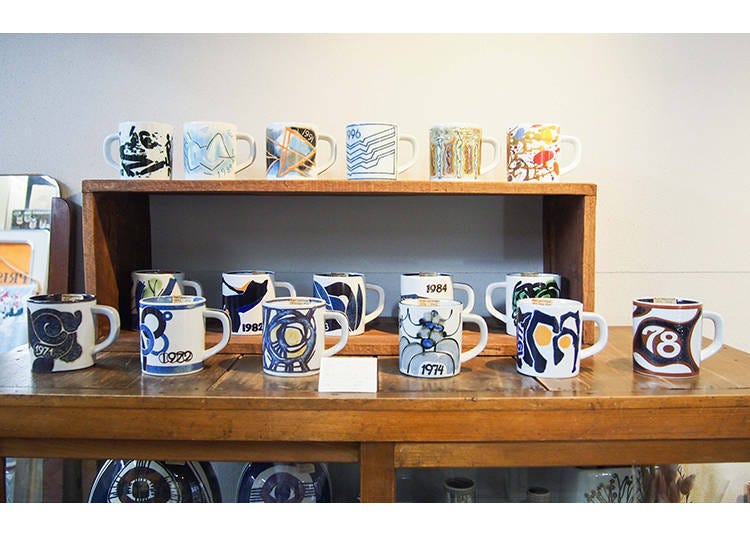 Danish Royal Copenhagen vintage mug cups make an excellent anniversary gift. 6,500 yen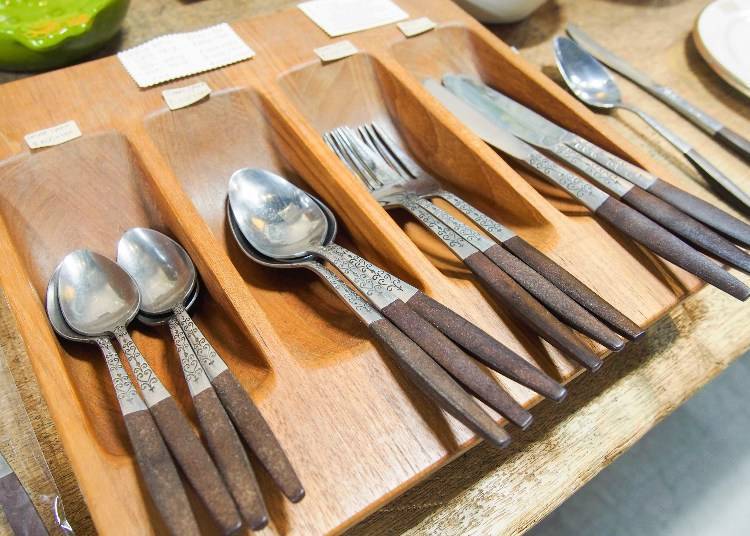 Vintage cutlery from the mid-twentieth century. Prices for the reproduction design cutlery range from 800 yen (spoons) to 1,200 yen (spoons and forks) depending on the item.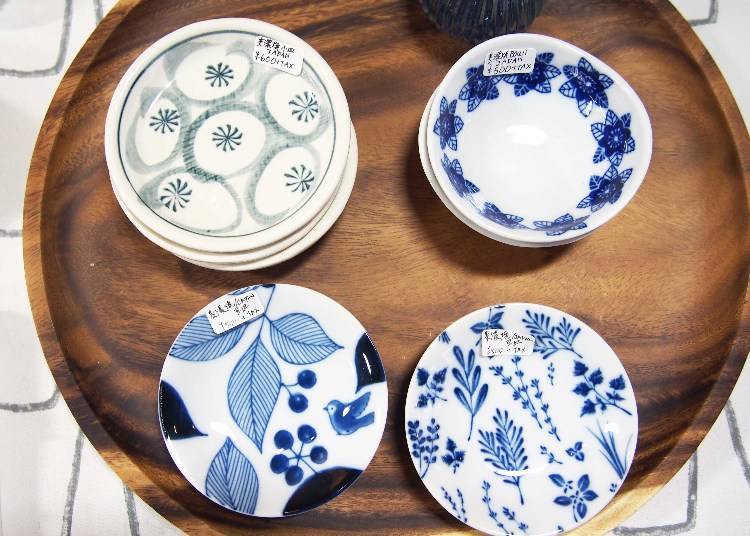 Mino-yaki plates and bowls 500 - 600 yen each.
Small Hasami-yaki plates 600 yen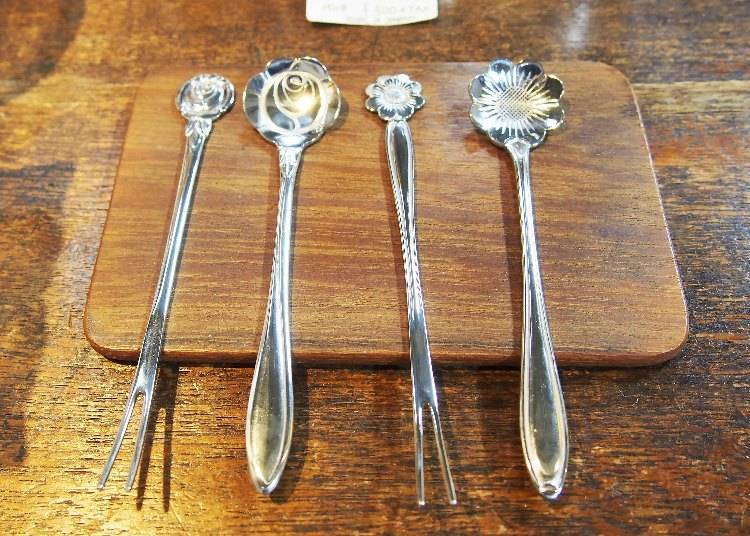 Spoons and cake forks with a flower motif 300 yen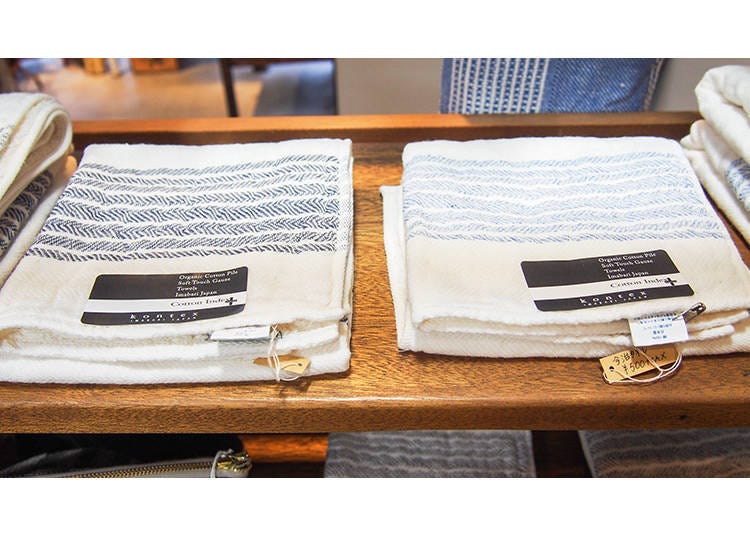 Imabari towels 500 yen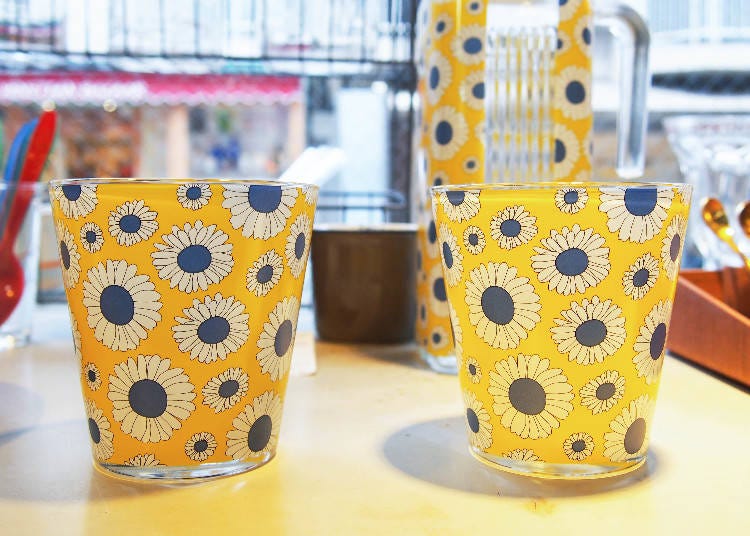 Glasses of a Swedish design made in Japan 800 yen
ビッケ

Address

〒180-0004 東京都武蔵野市吉祥寺本町3-2-9 網野ビル1F/Amino Bld.1F, 3-2-9, Kichijoji Honcho, Musashino-shi, Tokyo, 180-0004, Japan

Nearest Station

6-minute walk from the north exit of Kichijoji Station on the JR and Keio Inokashira Lines


Hours: Monday - Tuesday, Thursday - Saturday 12:00 p.m. - 8:00 p.m. / Wednesdays 11:00 a.m. - 6:30 p.m. / Sundays 11:00 a.m. - 7:00 p.m.
Closed: Open daily
Fashionable "CINQ" is a select shop noted for its natural taste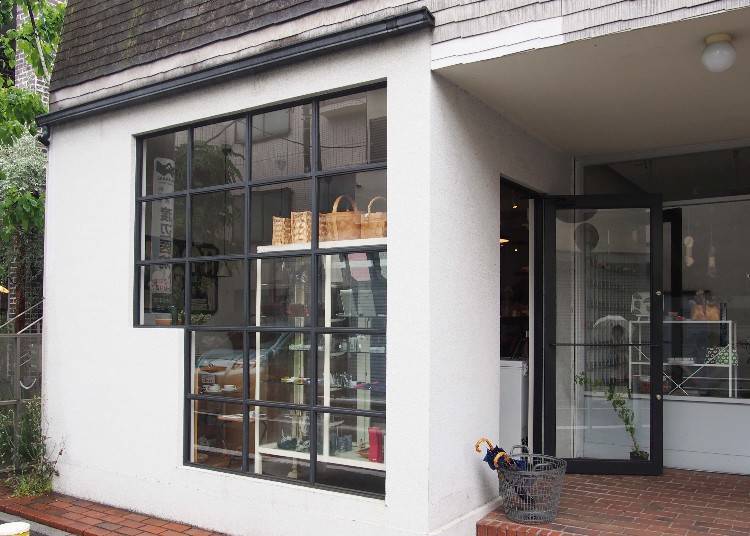 One street over is Taisho-dori that is also called the "Scandinavia Avenue of Kichijoji". As the name suggests there are many cafés, restaurants and shops having a Scandinavian appearance. Compared to Nakamichi-dori this area has a quieter atmosphere that is probably more appealing to adults. The CINQ design sundries store is about a 3-minute walk from the Tokyu Department store.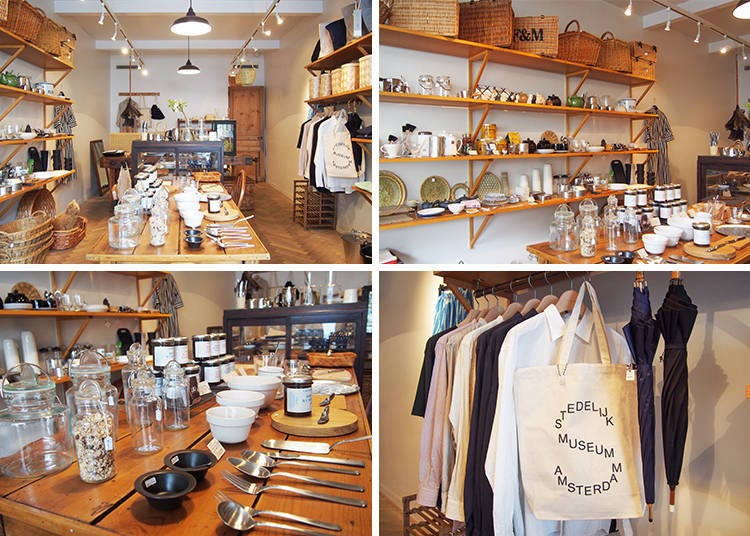 The interior is a tasteful blend of wood and white that creates a bright space in which items are neatly displayed on shelves in an inviting manner.

Each item is simple with balanced natural colors in its design, and selected for having utility. Daily items made in Japan as well as items bought in Scandinavia and England are among the many types offered including clothes, cloth bags, jam, and other assorted items.

Since its opening 10 years ago CINQ has delighted local residents as well as foreign visitors with its tasteful selection of products noted for their durability.

In addition to handling domestic and foreign brand sundries, the owner of CINQ also handles items he himself has designed. For example, wallets made with Italian leather and handkerchiefs with cute illustrations. The display shelves in CINQ also have a variety of items made from cloth, leather and aluminum alloy. Even items that do not have fancy designs are made with materials that exude individuality. CINQ is certain to appeal to individuals looking for something simple yet of high quality.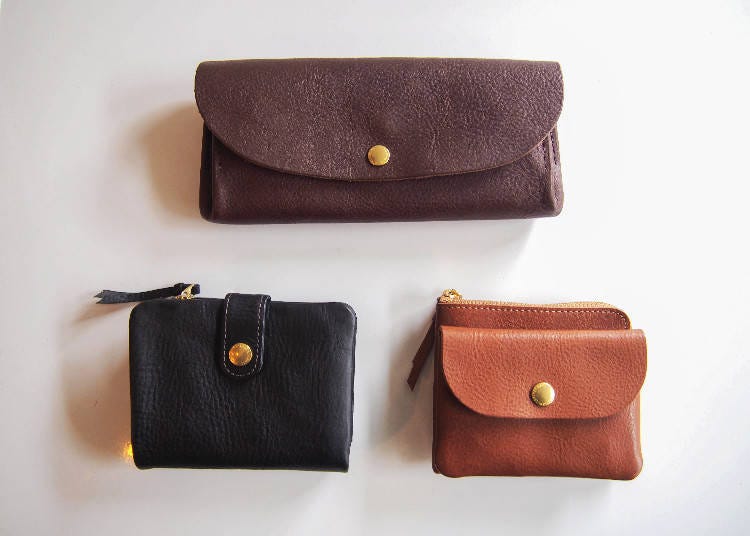 Original CINQ wallets made from Italian leather. Long wallet 19,980 yen; folding wallet 17,280 yen; small purse 14,040 yen.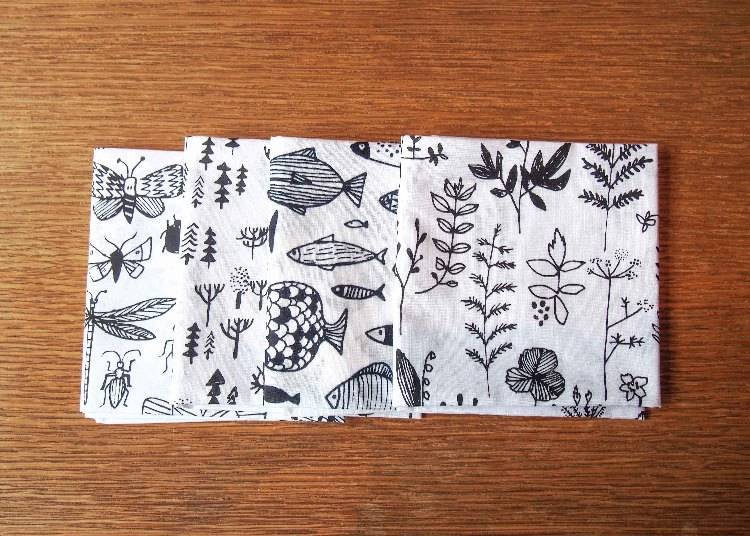 CINQ original illustrated handkerchief 1,296 yen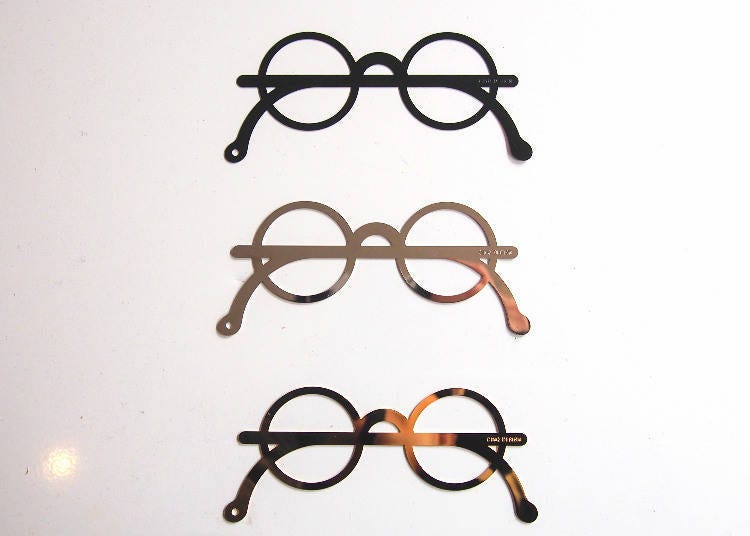 CINQ original bookmarks in the shape of eyeglasses. 702 yen for the black and 756 yen for the gold and silver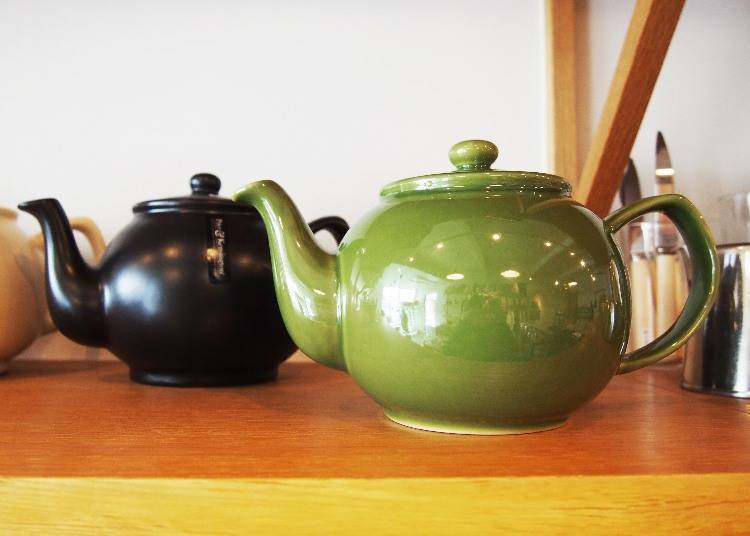 Price & Kensington brand made in England 450 ml ceramic tea pots 2,484 yen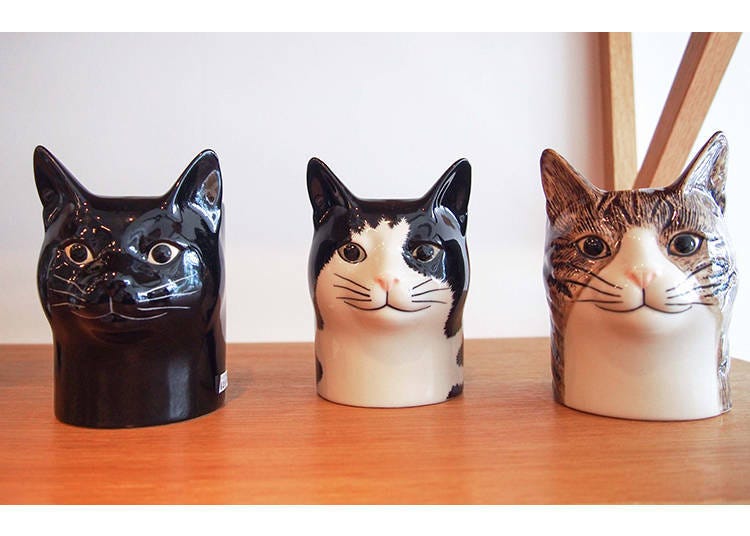 Ceramic pen holders made in England 2,916 yen
サンク

Address

〒180-0004 東京都武蔵野市吉祥寺本町2-28-3/2-28-3, Kichijoji Honcho, Musashino-shi, Tokyo, 180-0004, Japan

Nearest Station

7-minute walk from the north exit of Kichijoji Station on the JR and Keio Inokashira Lines


Hours: 11:00 a.m. - 7:00 p.m.
Closed: Open daily
A Treasure Hunt in the Middle of a Forest! "Hattifnatt Kichijoji no Ouchi" has a cute collection of sundries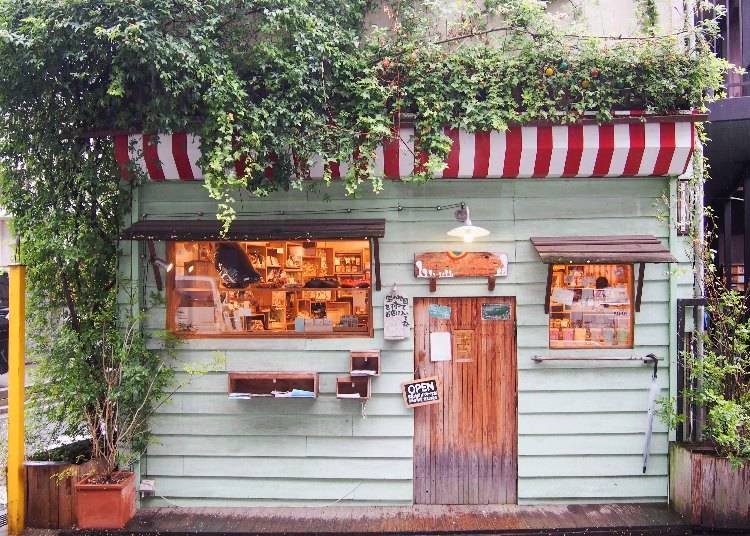 Turn right after you go out the north exit of Kichijoji Station and after you pass a large drug store you will see the small wood-structure café Hattifnatt Kichijoji no Ouchi directly across from the elevated railroad tracks. This café is right next to the Hattifnatt no Zakkaya-san. Hattifnatt no Zakkaya-san is a 7-minute walk away from Kichijoji Station and is located in a quiet residential area. The concept of Hattifnatt no Zakkaya-san is that of a sundries shop set in a green forest. The wood walls are of a pale green color and the side of the shop is adorned with decorative plants evoking an overall mood of a small cottage in the middle of a quiet forest.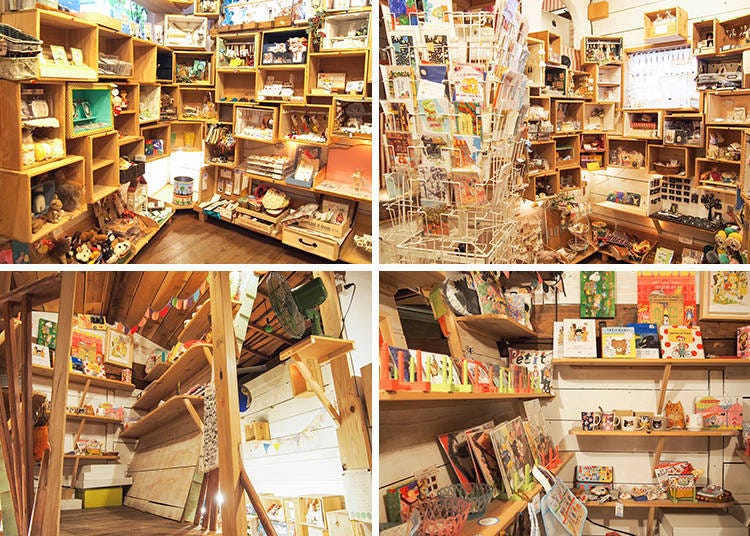 The first thing that catches your eye when you enter the shop is the numerous large and small boxes. The lower row of pictures is of the special corner created on the mezzanine floor for the Japanese illustrator marini * monteany.
Passing through the small wooden door you will see many large and small wooden boxes. Each box contains many objects, cards, and other small items. It is as though you have entered a fantasy world. As you make your way to the top floor, as though you were exploring a cave, you will come to a special area on the mezzanine floor. The mezzanine gives the illusion of stepping into a small treehouse and on this floor the works of the Japanese illustrator marini*monteany are displayed. Exploring inside these inviting places is just like looking for treasure in a forest, where the objects you discover in each box resembling precious beautiful gems of originality.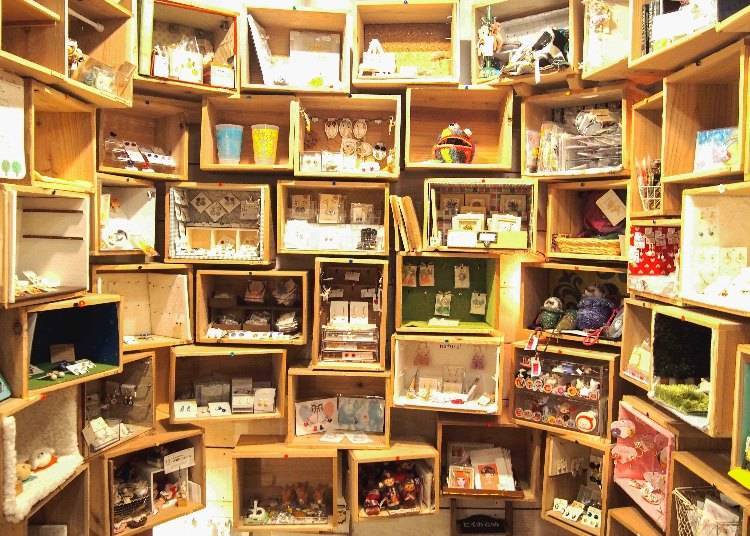 Each Box is like a single store with its own spectacular interior.
At Hattifnatt no Zakkaya-san artists rent boxes to display and sell their works. There are about 200 of these small box "stores" containing a variety of items such as accessories, goods written by hand, and many having animal motifs, all certain to gain the attention of young Japanese women. The shop is also visited by parents bringing their little children so they can "hunt for treasure." Each artist sets the prices for his work. Pierced earrings sell for between 500 and 1,900 yen, postcards for 150 - 600 yen, and wool felt dolls, depending on size, from 850 to 3,500 yen. The shop is just the place for individuals looking for original cute, handmade items not found anywhere else. If you enjoy "treasure hunts" then you will certainly enjoy Hattifnatt no Zakkaya-san.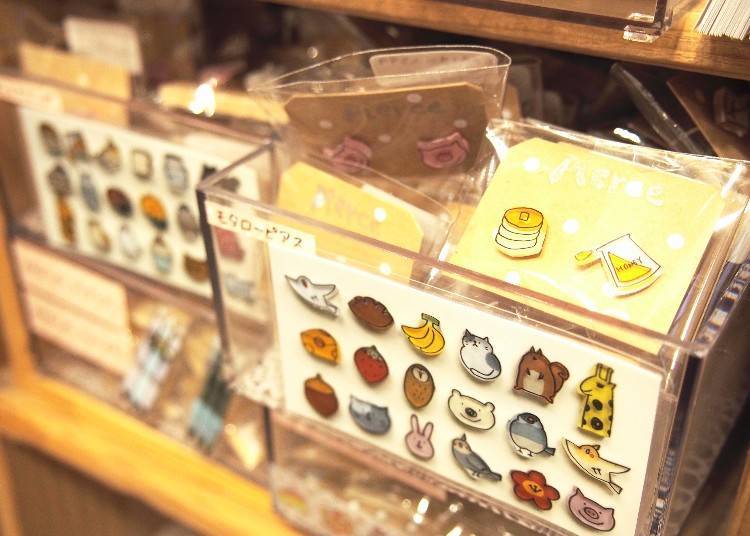 Cute pierced earrings about 600 yen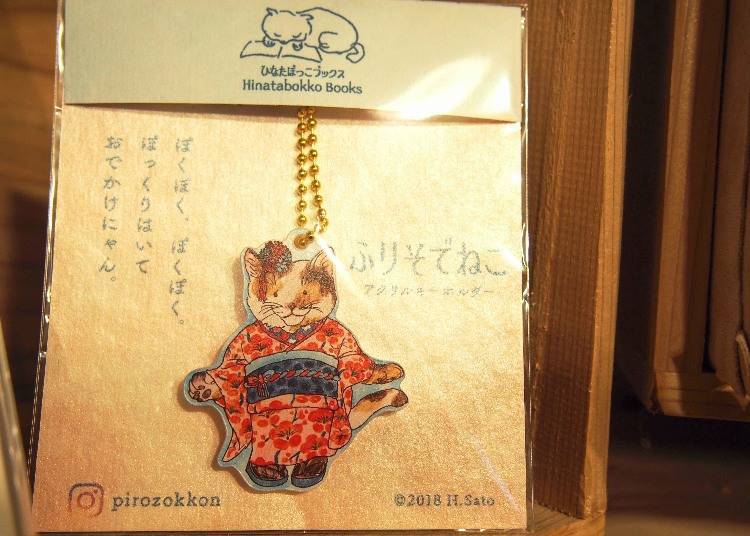 Cat wearing a kimono key holder 800 yen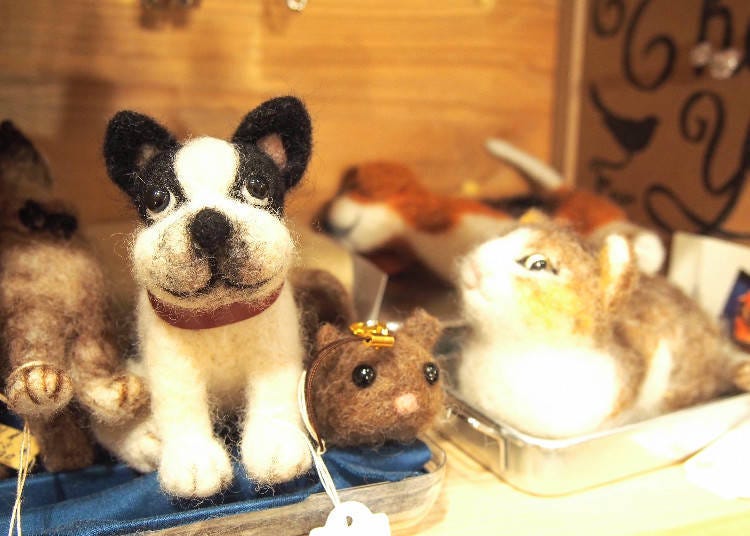 Wool felt animal dolls 3,500 yen for the one on the left, 850 yen for the one in the middle, 3,000 yen for the one on the right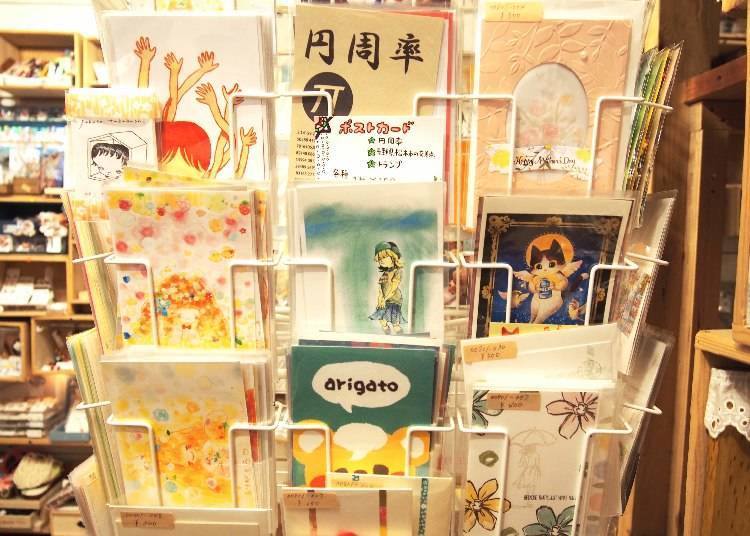 Postcards ranging in price from 150 to 600 yen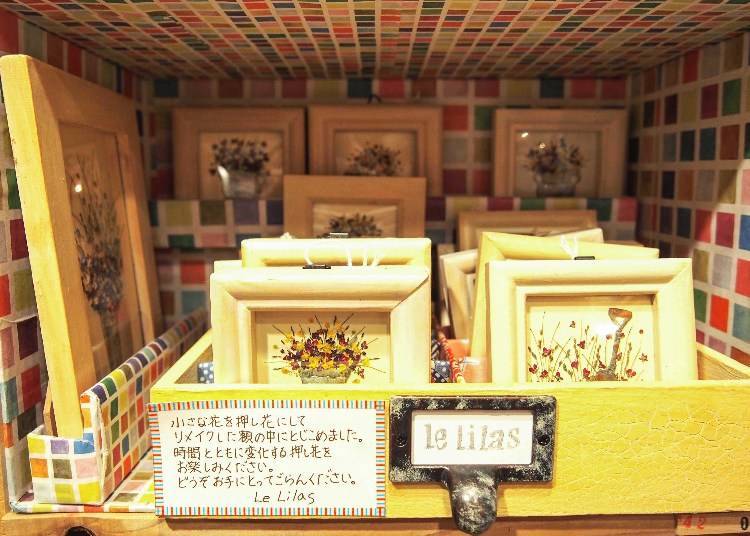 Framed pressed flowers for decorating walls about 1,100 yen to 1,800 yen (prices vary according to size)
HATTIFNATTの雑貨屋さん

Address

〒180-0003 東京都武蔵野市吉祥寺南町2丁目22-1/2-22-1, Kichijoji Minamicho, Musashino-shi, Tokyo, 180-0003, Japan

Nearest Station

7-minute walk from the north exit of Kichijoji Station on the JR and Keio Inokashira Lines


Hours: 11:00 a.m. - 7:00 p.m.
Closed: Mondays, third Tuesday (the day after holidays)
Kichijoji is an area that has drawn particular attention among Japanese in recent years and is considered to an area where new trends are created. This town has all sorts of areas that are perfect for any occasion, and an area that is still not that well known by foreigners. The next time you visit Japan you should definitely schedule a trip to Kichijoji and explore it for yourself!


* The information in this article is based on that received in May 2018.
* It is possible that some of the articles mentioned may already have been sold.
*This information is from the time of this article's publication.
*Prices and options mentioned are subject to change.
*Unless stated otherwise, all prices include tax.