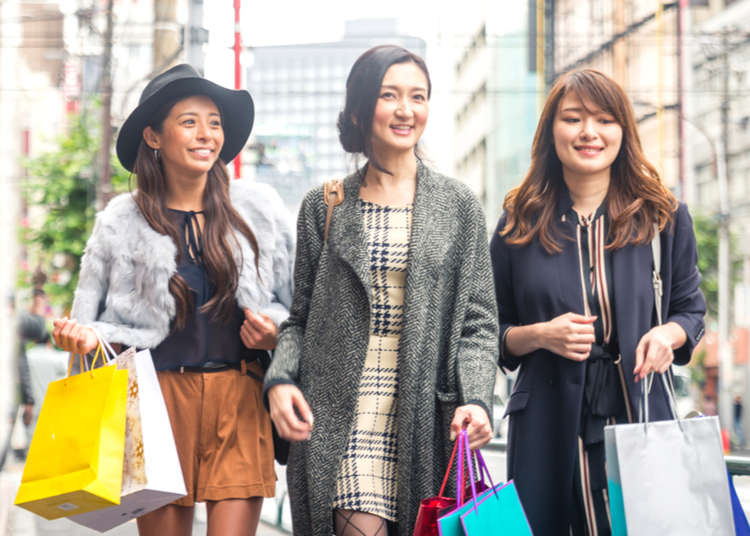 One of the biggest parts of Japanese pop culture is its fashion and shopping districts, where the hottest Japanese brands can be found at department stores, clothing stores, and others.

During New Year's, many of these shops sell these popular items in so called "lucky bags," called fukubukuro, at ridiculously discounted prices. They are limited in numbers, making it a popular custom for shopping aficionados.

Join along as we dive into this curious culture, plus share tips and tricks for getting the best deals!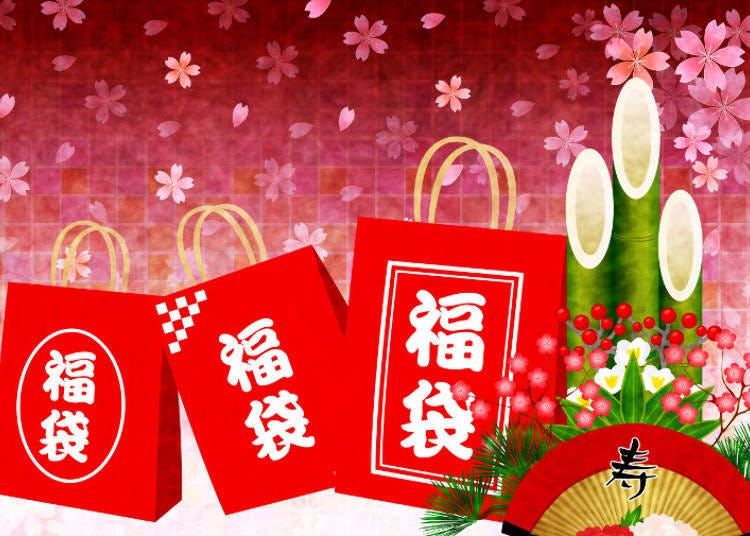 The concept of fukubukuro lucky bags is simple: On New Year's, stores attract more customers by putting a collection of items from the store into sealed shopping bags that people can buy.

These are usually placed at the entrance or the middle of the store, and advertise for themselves. The contents are valued more than what people will be paying for them. For example, a lucky bag could cost 2,000 yen but the value of the items inside are worth about 4,000 yen.

Due to their popularity, lucky bags leave the shelves fast. The commodity of these bags is the surprise of what's inside. It can be a hit or a miss. A bag that has undesired items in it is called "fukobukuro," meaning misfortune bag. There isn't a guarantee in getting good items, so it is a game of chance.

Still, there is a way to know what kind of items will be in a lucky bag. If it's a clothing store, there will be clothes in the bag. If it's a technology store, electronics will be inside.
12 Insider Tips on Buying Fukubukuro in Japan (From a Veteran Fukubukuro Shopping Expat)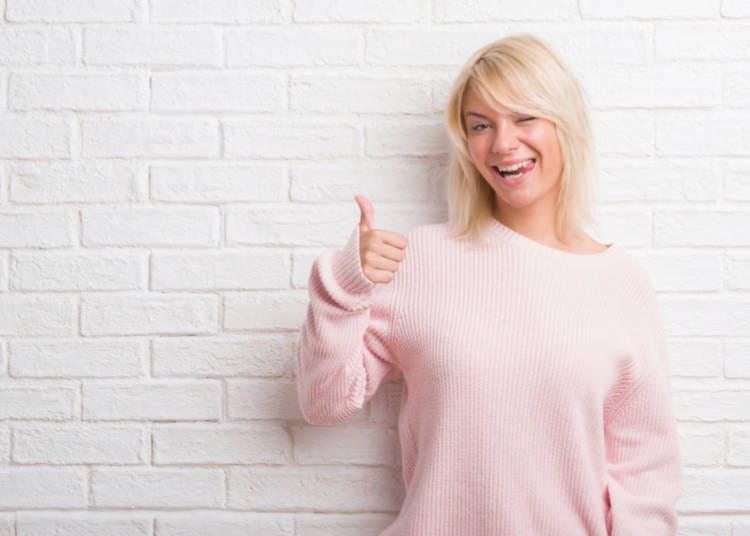 One of our resident editors happens to be a seasoned veteran when it comes to buying fukubukuro each year. We sat down to hear some of her top tips on how to buy fukubukuro in Japan and other related advice she had. Here are 12 of her tips.

1. Japan's lucky bags are sold first-come, first-serve. If you really want a fukubukuro, you'll need to get there early. Plan accordingly.

2. Fukubukuro are sold in two general ways: one, where the bags are sold immediately; two, where tickets corresponding to bags are issued and people can come back at a later time. For the latter case, there are only as many tickets as there are bags.

3. It's important to note that not all shops are open on January 1 - some are open on January 2 instead. Be sure to check the dates for a shop you're interested in, in advance.

4. Coin lockers are your best friend. Lucky bags - especially for clothes - tend to be pretty big, and can be a challenge to lug around. If you'll be hitting several shops for fukubukuro, you'll want to see where you might be able to store some of your stash in advance.

5. Part of the fun is in trading. Specifically at larger clothing shops, people will start opening and trading items received with other fukubukuro customers.

6. Expect crowds. Expect a lot of fuss. Expect it to be loud. Think massive Black Friday sales. While a fun experience, it might be prudent to bring along earplugs.

7. Given the amount of excited shoppers in areas around popular shops and department stores, finding a restaurant or cafe with seats can be tough. Plan your exit strategy in advance: check what restaurants/cafes are in the area about 1-2 blocks away from the main shops and you'll likely find a spot there.

8. When buying fukubukuro, note that there are different costs involved. If you have any questions about what the difference is, ask the staff.

9. Especially for clothing, not all fukubukuro contents are completely secret - there will often be one garment in view. In this way, you can have an idea of whether you want to purchase the bag or not. (At minimum, if you don't like that one garment, you will run a certain risk when making the purchase; however, if you like it, you know that at the very worst, you'll end up with something you'll like!)

10. Also for clothing, you can generally ask the staff for hints on sizes in advance. Although they generally will not reveal the contents of the bag, asking them, "Do you think this would fit me?" is a safe enough question that they'll be able to answer.

11. If you go to a shop and don't see a fukubukuro you like, don't worry! At the same time fukubukuro are sold, most shops are also running sales and other specials. Odds are that there will be many other products at the shop that are at excellent sale prices.

12. Finally, for more advanced shoppers, check Twitter (#福袋 or #brand name) for photos in order to get a better idea of what other people are getting - especially if you're undecided on whether to buy at one shop or another!
*Prices, quantities, availability, and contents of lucky bags are subject to change without advance notice.
Fukubukuro in Modern Japan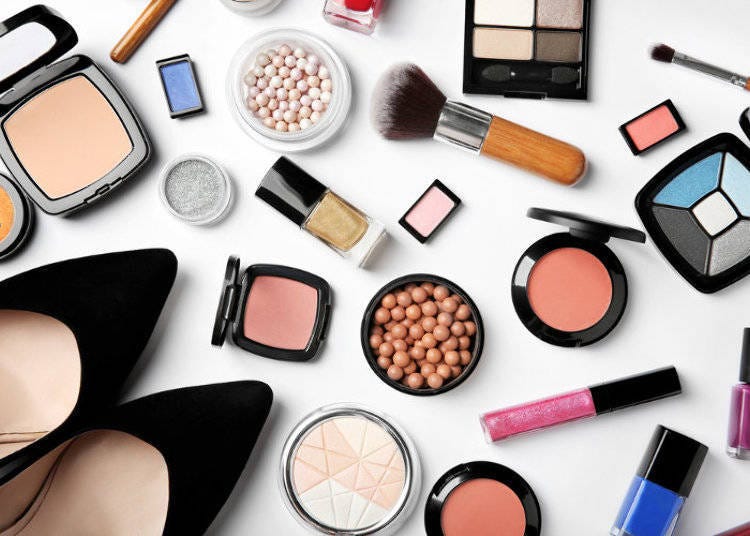 The culture of the fukubukuro has changed as they've gained popularity. These bags still come out on New Year's but some bags come out as early as Christmas. Many of the first to come out are the makeup themed ones, with bags that contained items like lip gloss, eye shadow, foundation, eyeliner, and mascara.

The fukubukuro becomes more and more common for some stores to reveal beforehand a part, or sometimes even the entirety of the content inside the bag. If this is clearly reducing the surprise aspect of the event, it allows customers to not be fully disappointed, which can happen quite regularly with this kind of mystery shopping event.

Another thing that has become popular about fukubukuro in the last few years is filming the reveal. There are several YouTube videos of people revealing the contents of their lucky bags. These have the same feeling as a haul video but are specifically centered on lucky bags, which means that the reviewer himself doesn't know what to expect. Most people will pull one item at a time out of the bag, commenting on if it's a good item or not.

Ever since the Meiji era, the culture of the fukubukuro has become a huge trend and spread into a wide variety of the contents at pretty much any kind of markets now.
*This information is from the time of this article's publication.
*Prices and options mentioned are subject to change.
*Unless stated otherwise, all prices include tax.
Limited time offer: 10% discount coupons available now!