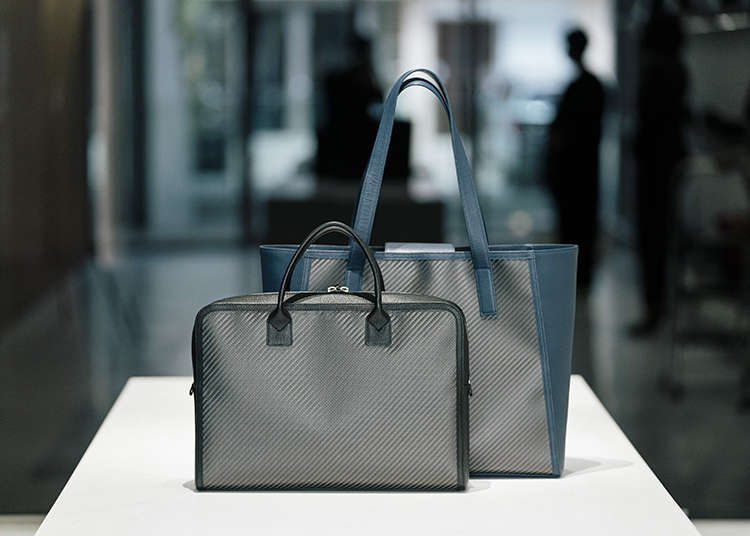 Shopping goes hand-in-hand with travel. There's no doubt many visitors in Japan keep an eye out for exclusive Japanese products they can bring home with them. So if you're looking for something unique, check out the bags from the carbon fiber brand "hide k 1896".

They're light, they're tough, and they're beautiful to behold. These bags are picking up steam amongst the classy populace. For this article, we set out in search for Japanese carbon fiber items in a hidden-away Omotesando flagship store, "gallery de kasuga".
Refined tastes in Omotesando
Just a stop or two away from Harajuku and Shibuya, Omotesando is fashionable, but not overwhelmingly crowded. Here, you'll find flagship stores for high-fashion brands standing side-by-side. Fashionable shops spill over from the main roads to the alleyways, all in a space that is clearly for people with refined tastes.

To get to our goal of choice, use the A1 Exit from Omotesando Station, then take the back-alley around Louis Vuitton. You'll see a sign reading "carbon product." Continuing down the road, a white building will come into view. And here you'll find it: "gallery de kasuga", and its selection of "hide k 1896" carbon fiber products.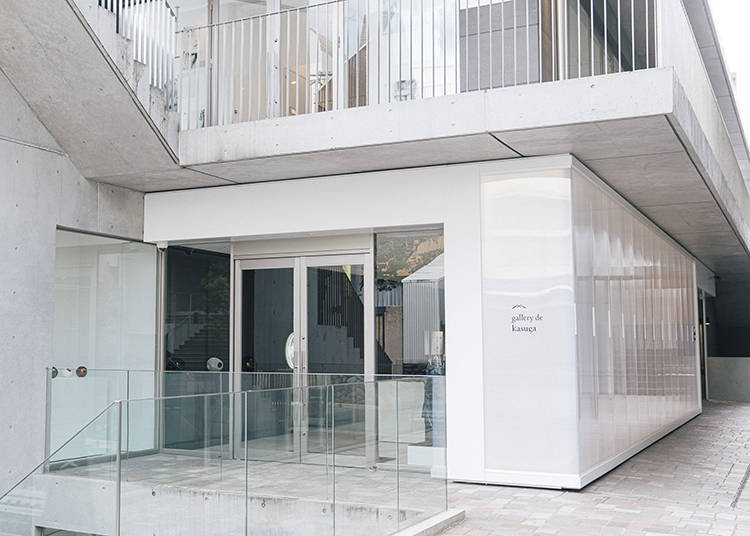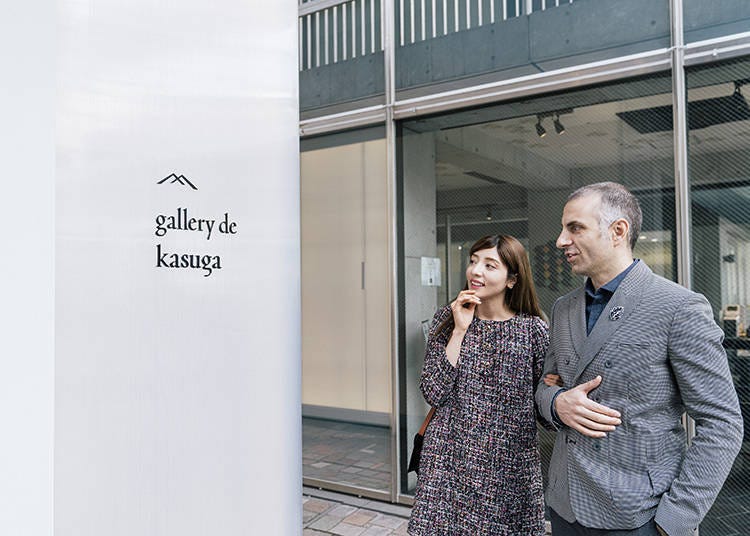 So light! Carbon fiber bags and their beautiful, subdued glossiness
The shop interior is luxuriously spacious, and bags, wallets, and other fashionable accessories are all around in their minimalist displays. The room's white background is a canvas for the dark glossy items to shine upon. There's a certain sci-fi appeal here.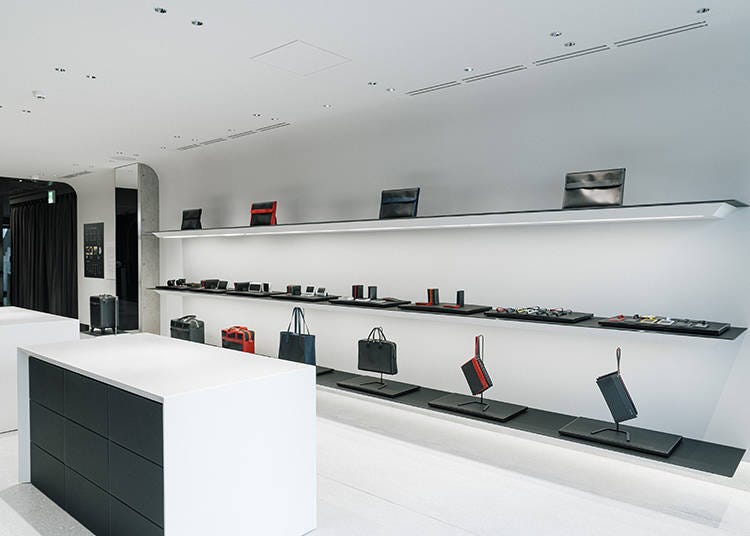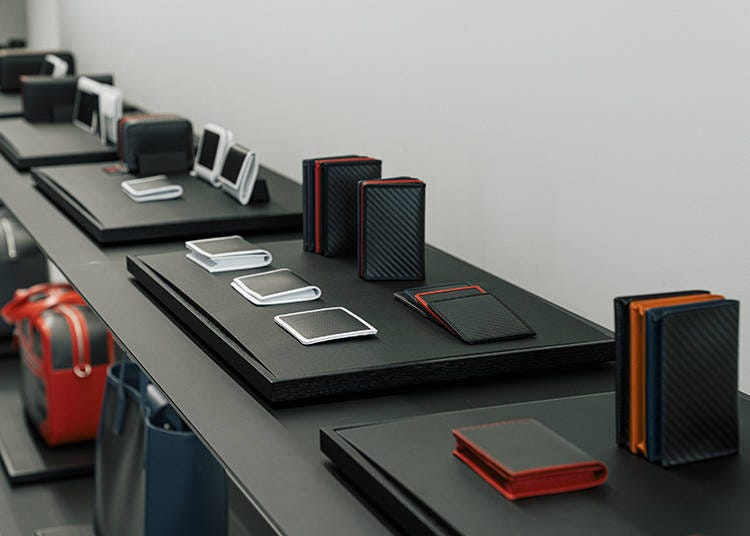 These items belong to the "hide k 1896" brand, which gets its name in part by its managing company, Asadonya, founded 1896. Their fabric-like "soft carbon" fiber takes the place of resin in these products. It's lightweight, and strong against water and scratch damage. They're said to be popular with customers from around the world, likely as products representative of Japanese craftsmanship.

Pick up the "brief bag" (a briefcase and bag combination), and... It's astoundingly light! It feels almost as light as a paper shopping bag.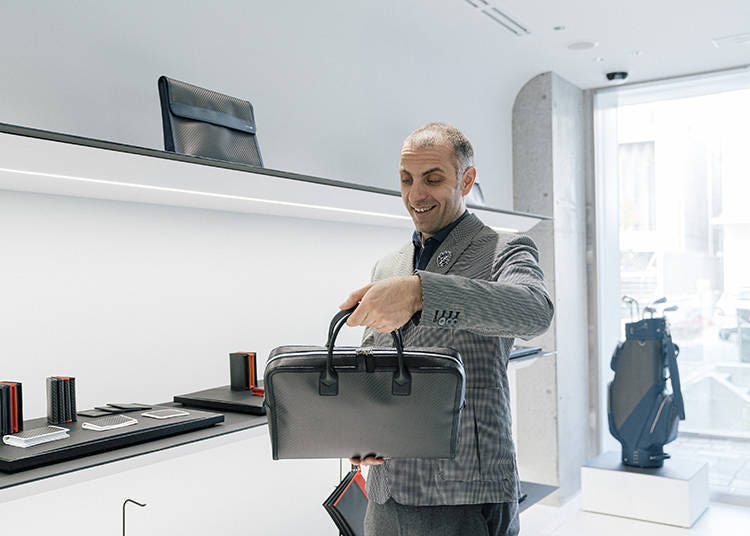 Next up, the tote bag... Yep, it's light, too! Their lustrous materials and unique, beautiful patterns draw you in.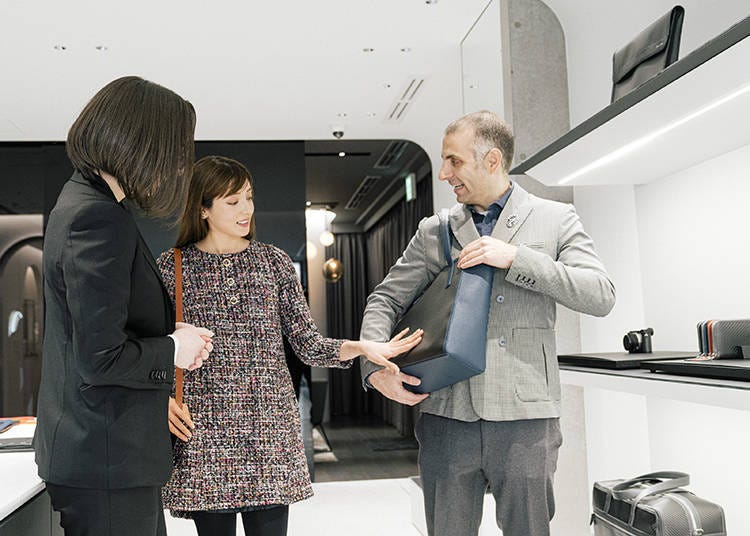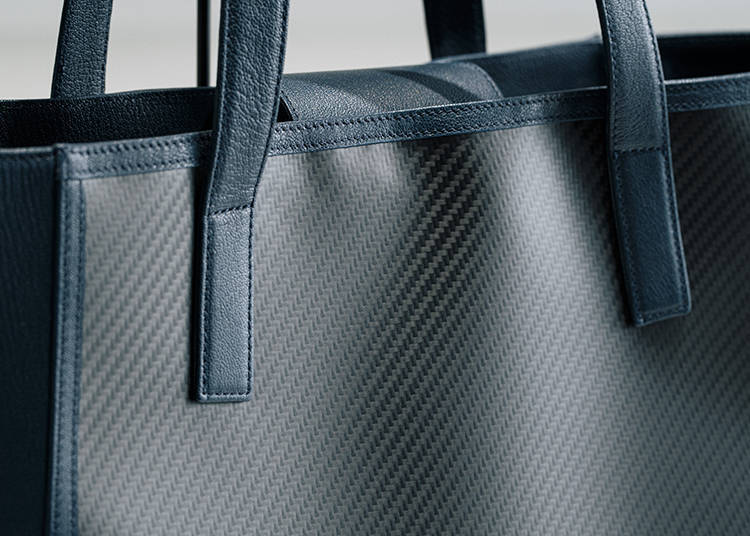 The easy-access tote bag has enough space for a 15-inch laptop and five pockets for sorting out small items. The luxurious "soft carbon" fiber is front-and-center on the products, and it's easy to imagine them working in a business setting. That's not to say they're too fancy for casual outfits, though. Their lightness would make them great for travel and many other situations.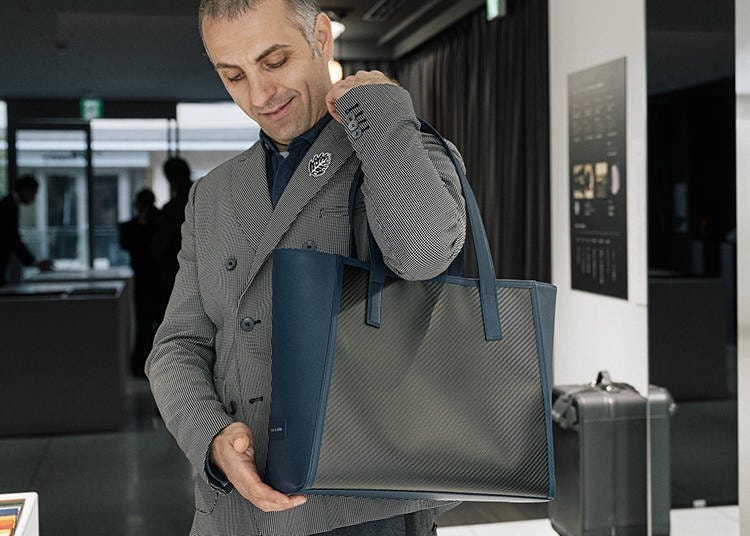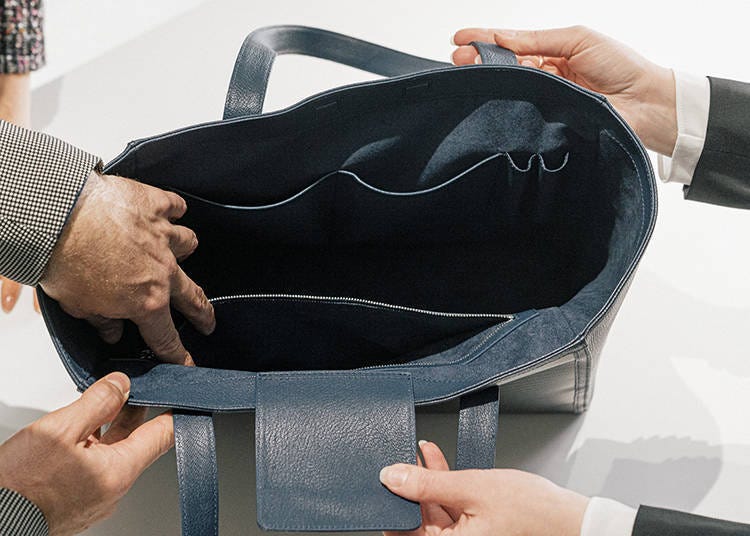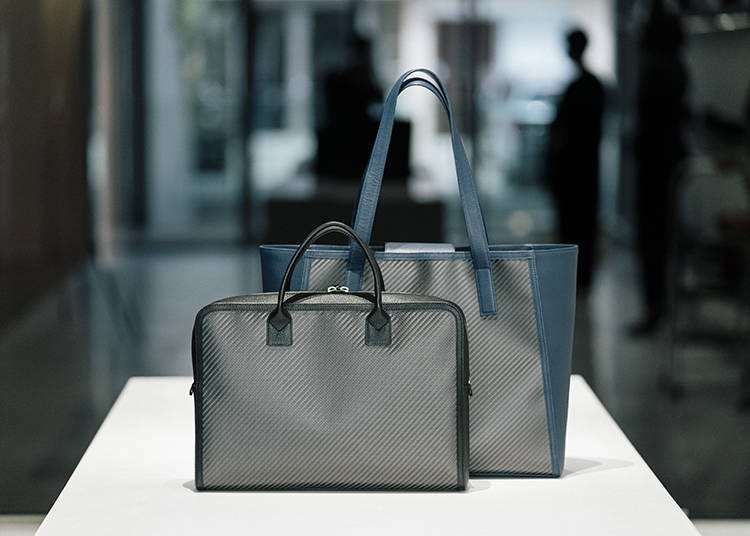 Foreground, "Brief bag": 198,000 yen. In the back, "Tote bag": 198,000 yen. Pick from four colors: black, grey, navy blue, and red
Aside from bags, the shop has wallets, business card holders, key holders, and other small fashion items. Their high-quality leather only gets more comfortable with use. The carbon fiber, however, is remarkable in its longevity. Even customers who use the carbon fiber wallets reportedly say that even after years of use, the carbon fiber looks like the day they bought them.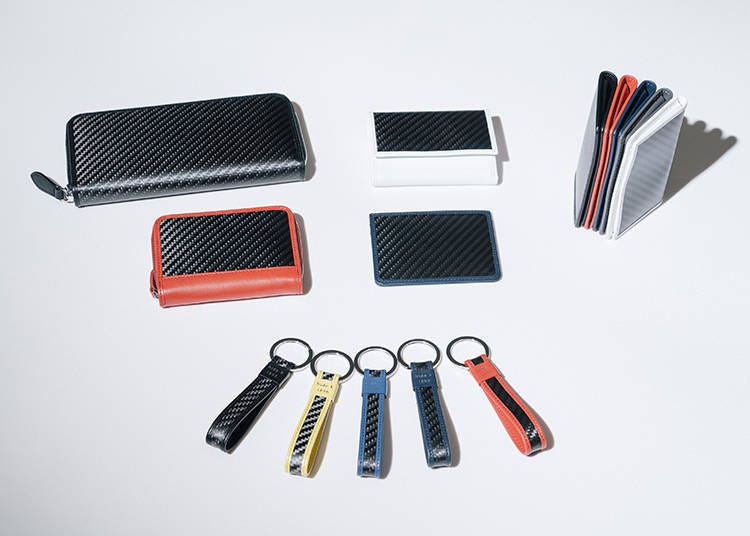 From the top-left, "Round zip wallet": 52,000 yen, "Mini wallet": 35,200 yen, "Card case A": 22,000 yen. From the middle-left, "Mini round zip wallet": 35,200 yen, "Card sleave": 13,200 yen. Below, "Short key holder": 7,700 yen.
One thing that stands out with "hide k 1896" items is how the subdued glossiness of the carbon fiber is accented by vividly colored leather. There are plenty of color variations to choose from, so you can enjoy finding one that suits you, and couples can create matching color pairs.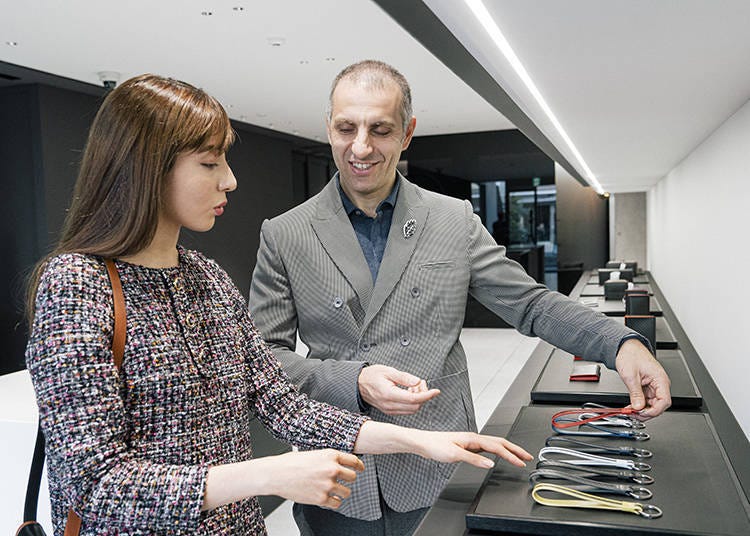 You can also order customized roller suitcases. These roller suitcases ("trolley bags") give you your choice of leather, interior suede, and color, making an item unique to you. When you lay the bag on its side, the side touching the ground is made of carbon fiber, so you can relax knowing it won't get scratched or stained when you're out travelling.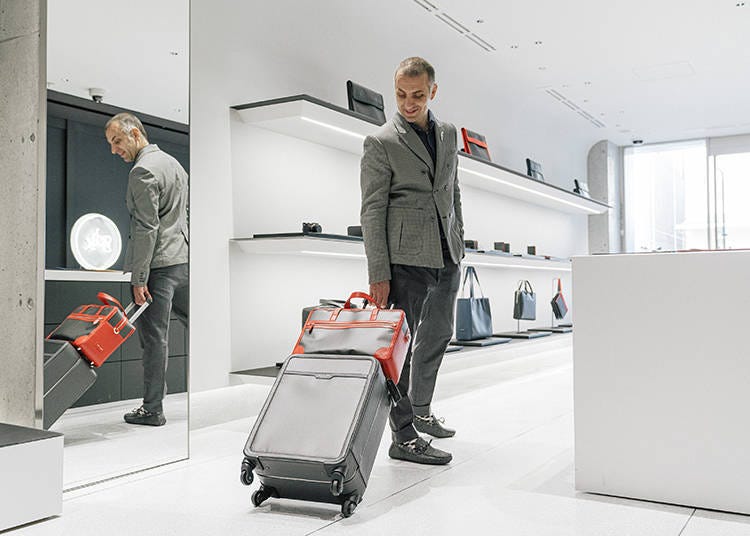 The story behind "hide k 1896", a Japanese carbon fiber product brand
Let's take a moment to go over how these carbon fiber products came about.
To begin with, carbon fiber is a material known for its use in making aircraft, supercars, bicycle frames, golf club shafts, and other things that need to be tough, but lightweight. As it turns out, Japan makes between 70 and 80% of the world's entire share of carbon fiber. Carbon fiber's generally known as "hard and strong," but the new "soft carbon" fiber was developed as something that feels pleasant to the touch.

It's still strong and light, but it's also smooth and has a luxurious feel. "hide k 1896" is a megaphone brand aimed at the world by its Japanese maker company, now in business for more than 120 years.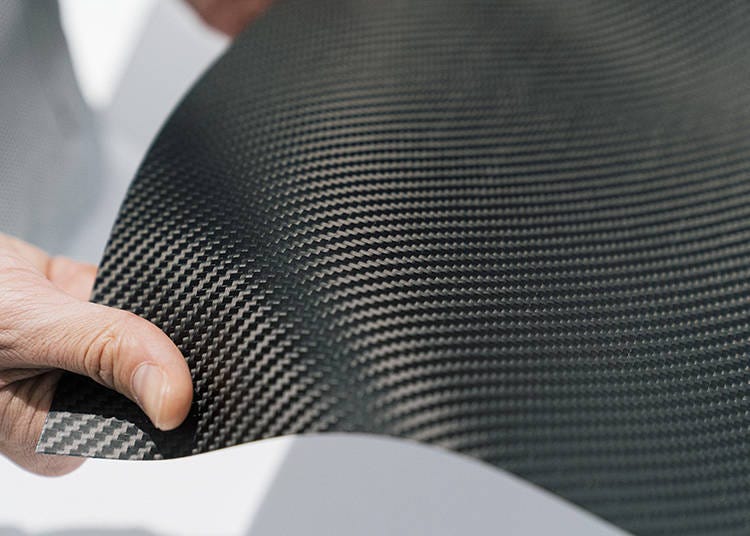 Up until now, the brand has also collaborated with the likes of Leica, LEXUS, and The Okura TOKYO to create further premium products. We all look forward to seeing that kind of products they create next.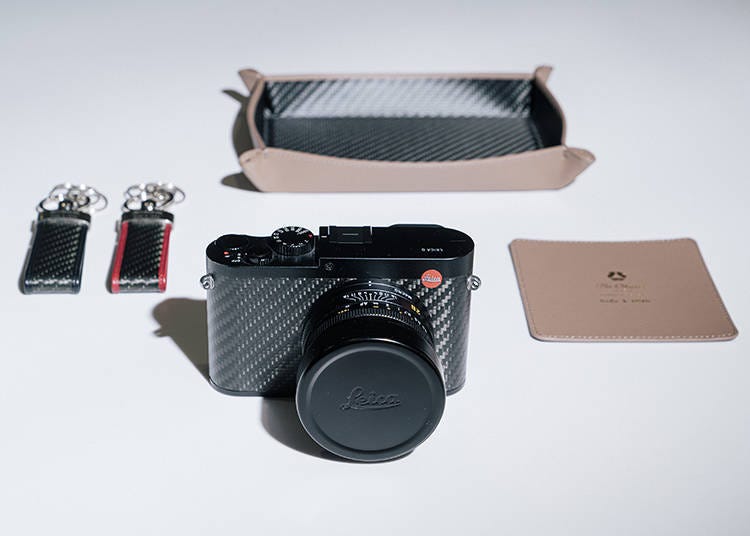 The aforementioned collaboration products have ended their production periods and are no longer available for sale, but you can see them and even try holding them in stores.
Incidentally, "hide k 1896" has set up a recycling initiative. Strong and durable-- but with the potential for recycling. A good move for the modern age.
Enjoy your time at "gallery de kasuga"
"hide k 1896" first entered the scene in 2013, but until recently, it was only available in department stores. It got its own flagship store in November 2019 with the opening of "gallery de kasuga". As their only outlet in existence, this is the only place you'll get to see the full lineup and their very latest products. You might find limited edition products, too.

They accept all credit cards including Ginren, Alipay, WeChatpay, and QR-reader wallet apps like LINEpay. There's also the potential for tax exemption.

"gallery de kasuga" also has a white space to the rear of the store. This is where you'll find BLANC BIJOU products, which are made with fluorite, a rare mineral. This line of jewelry lives up to its "BLANC BIJOU" name with their pure white appearance, lending a bewitching brightness to any skin type.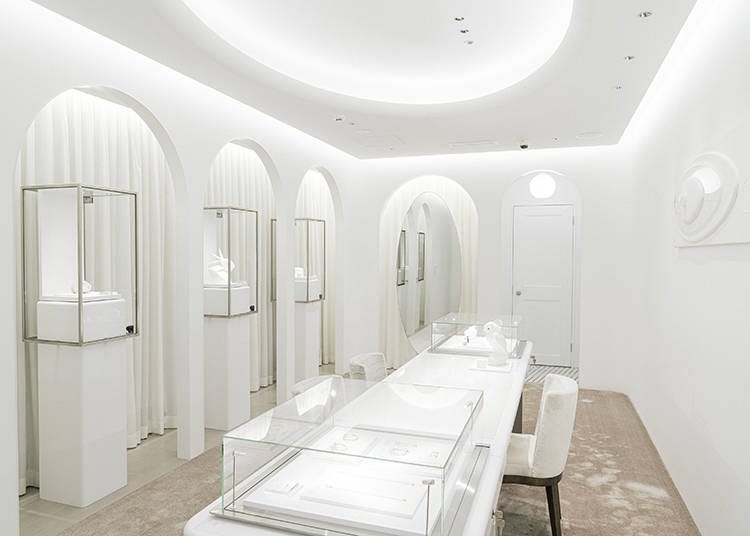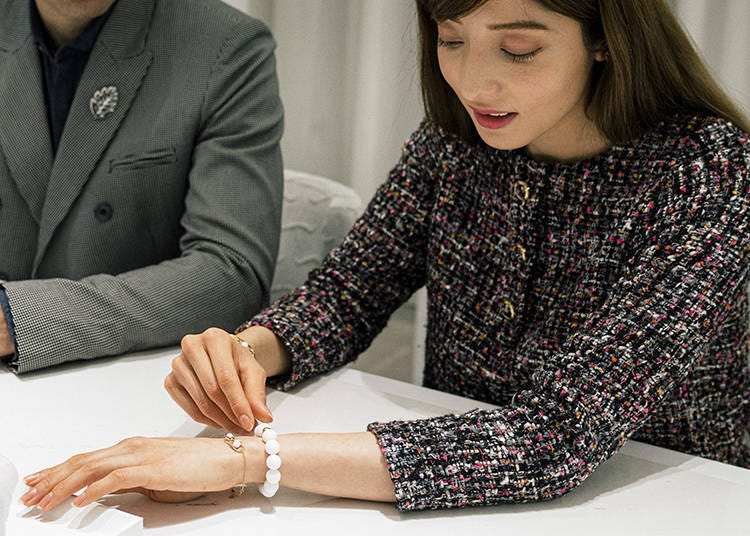 True to the name, "gallery de kasuga" also has a gallery section. The space to the left when you enter the store is an exhibition space with regularly shifting displays of work from artists in Japan and around the world.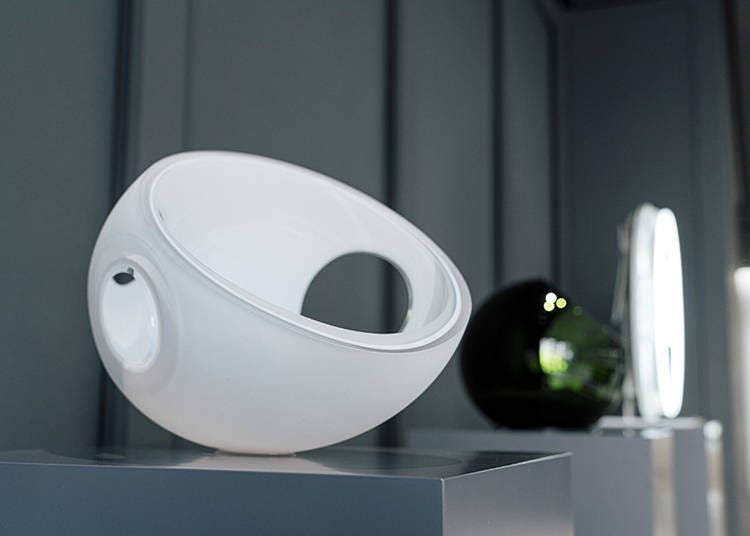 A work by Czech sculptor Rudolf Burda (displayed exhibit regularly changes)
There's also a lounge space for you to relax in after shopping. Its calm atmosphere would be a good place for you to go over souvenir checklists or form plans for further sightseeing.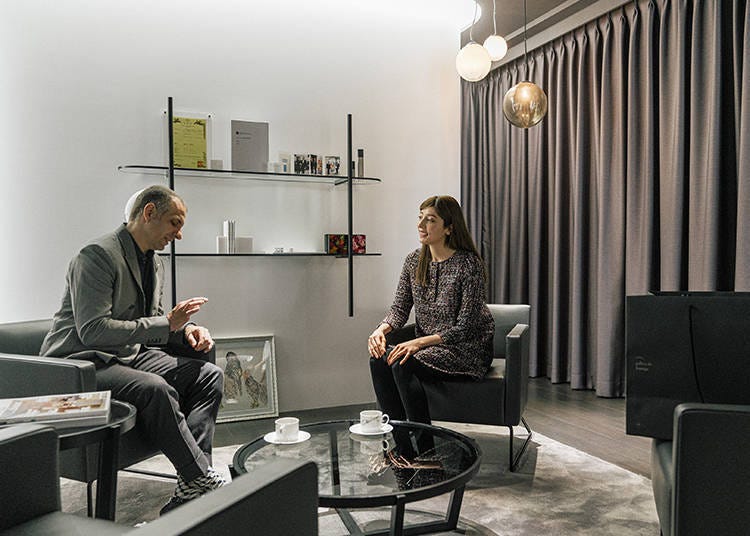 Take back a long-lasting memory of your trip with a "hide k 1896" souvenir
Again, that's "hide k 1896": a carbon fiber product brand made with all the techniques of a long-lived Japanese company. They're the go-to solution for people looking for a unique addition to their personal fashion. Head down to its flagship store "gallery de kasuga" in Omotesando and check out their luxurious, but highly functional Japanese products.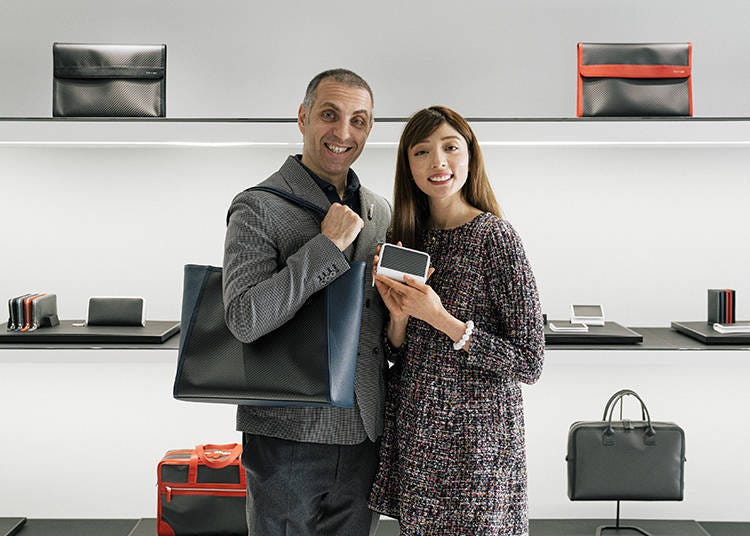 Address

5-6-5 Jingumae, Shibuya-ku, Tokyo Path Omotesando A Building 1F, 150-0001
View Map

Nearest Station

Omotesando Station (Tokyo Metro Ginza Line / Tokyo Metro Chiyoda Line / Tokyo Metro Hanzomon Line)
4 minutes on foot

*This information is from the time of this article's publication.
*Prices and options mentioned are subject to change.
*Unless stated otherwise, all prices include tax.