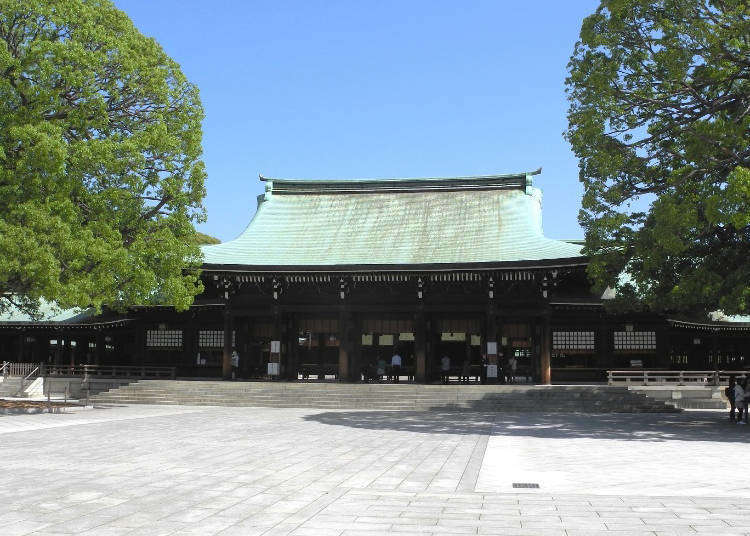 When in Tokyo, you might want to visit a shrine to experience Shinto, Japan's indigenous faith. One of the best places to do so in the Japanese capital is Meiji Shrine, located in the trendy neighborhood of Harajuku. Let's take a look.
A Large Shrine with Lush Nature
Meiji Shrine is 700 thousands square meters large and enshrines the Meiji Emperor and Empress Shoken, known for their prominent role in modernizing Japan. As the shrine was built, people from all over Japan offered trees as donations to the shrine grounds, resulting in a now lush and thick forest. Over 100,000 of such donated trees were planted by about 110,000 young volunteers. It's probably the most nature-abundant place in Tokyo.
Crossing Jingu-bashi (Jingu Bridge)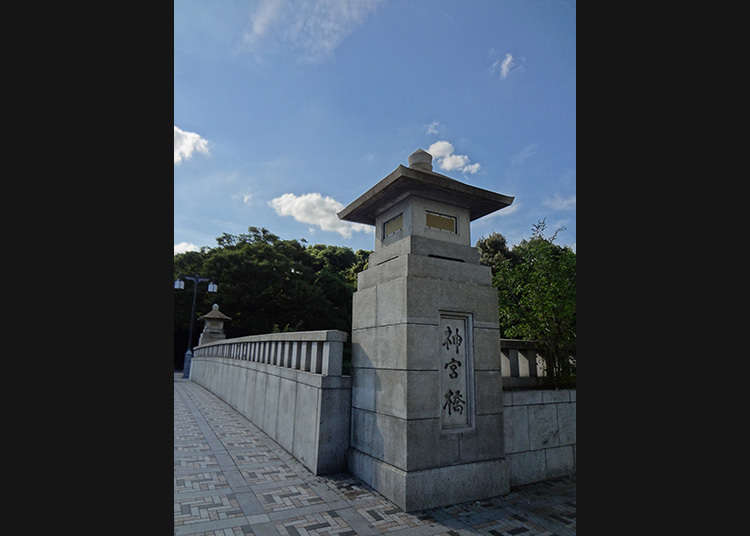 Cross the large Jingu-bashi when going from Harajuku station to Meiji Shrine. There are pillars with large lanterns at each side of the bridge, suitable for the entrance to the solemn shrine. You can experience a fantastic atmosphere when the lights are lit at night.
Purify Yourself with Pebbles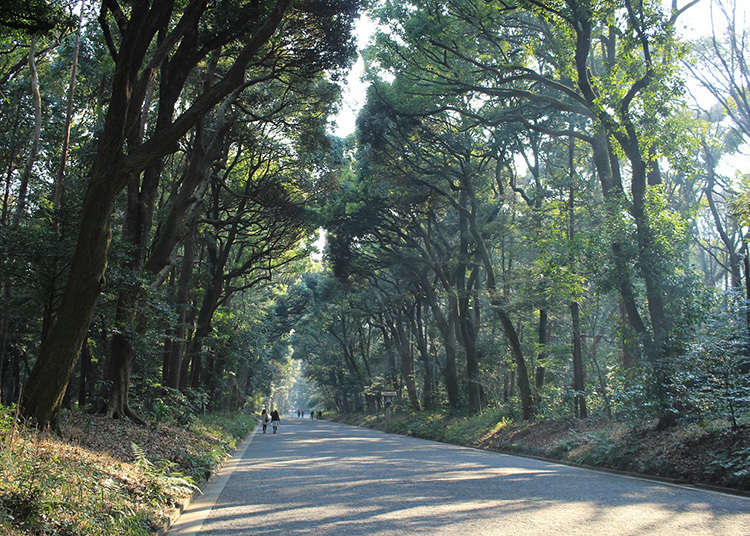 There are three ways to enter the shrine. You could come from the south via JR Harajuku Station and the Meijijingu-mae Subway Station to cross Jingu-bashi, from the north via JR Yoyogi Station or from the west from Sangubashi Station on the Odakyu line. The ground of all three ways are ways are covered with pebbles. These pebbles are called "tamajari" and are essential for a holy shrine. They will purify the body and mind while walking on them, but be careful to walk on the side of the pathway. The center is reserved for kami, the Shinto deities.
The largest Torii (Traditional Japanese Gate) in Japan
A large torii is located at the entrance, standing at 12 meters high, 17.1 meters wide, and 1.2 meters in diameter, where the paths leading from the south and the north intersect. It was built from a cypress over 1,500 years old, found on a mountain 3,300 meters above sea level. This Myojin-torii is the largest wooden torii in Japan.
Alcohol Offered to the Kami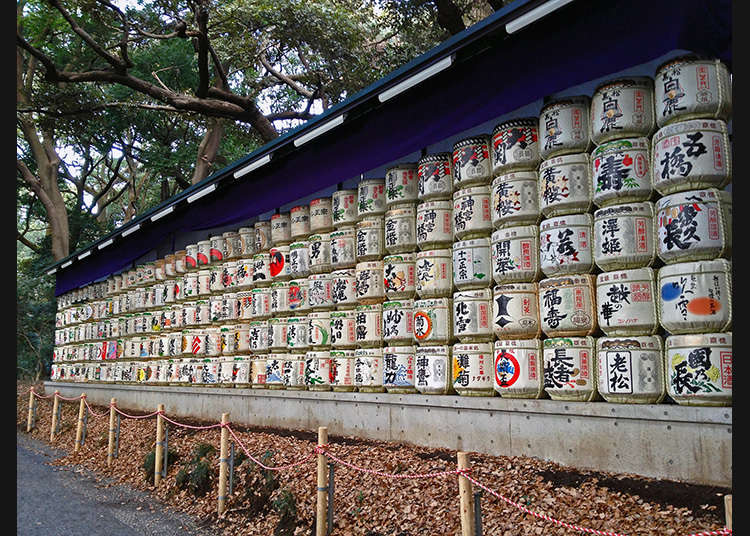 Walking along the walkway, you will find many sake (Japanese rice wine) casks displayed at the side. Shinto has a custom of dedicating sake to the kami, and these casks are from breweries all over Japan, offered to the kami of Meiji Shrine. There are even casks from France with Burgundy wine inside.
Go to the Honden (Main Shrine Building) where the Kami Reside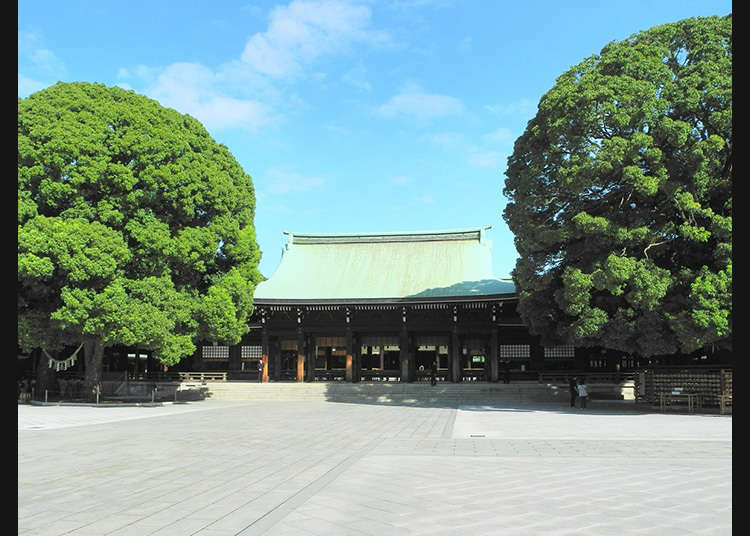 You will arrive at the honden after walking for around 15 minutes along the walkway. There is an area for you to wash your hands and mouth outside called chozuya, so please do so before worshipping. You might want to take a photo here, but keep in mind that this is a spiritual place so try not to make too much noise.
Many wedding ceremonies are performed at shrines in Japan. You may be able to witness a wedding at Meiji Shrine if you are lucky! A person serving the kami of this shrine will lead the procession with the bride and the groom to see this kami. It is said that people who witness this scene will also become happy.
Address

1-1, Yoyogikamizonocho, Shibuya-ku, Tokyo, 151-8557
View Map

Nearest Station

Sangubashi Station (Odakyu Odawara Line)


Phone Number

03-3379-5511
Personal Photographer~ Meiji Shrine Tokyo~

Personal Photographer~ Meiji Shrine Tokyo~

Address

1-11-8 Sakuragaoka, Setagaya-ku, Tokyo, 156-0054


Nearest Station

Kyodo Station (Odakyu Odawara Line)


Phone Number

090-9371-4499
*This information is from the time of this article's publication.
*Prices and options mentioned are subject to change.
*Unless stated otherwise, all prices include tax.