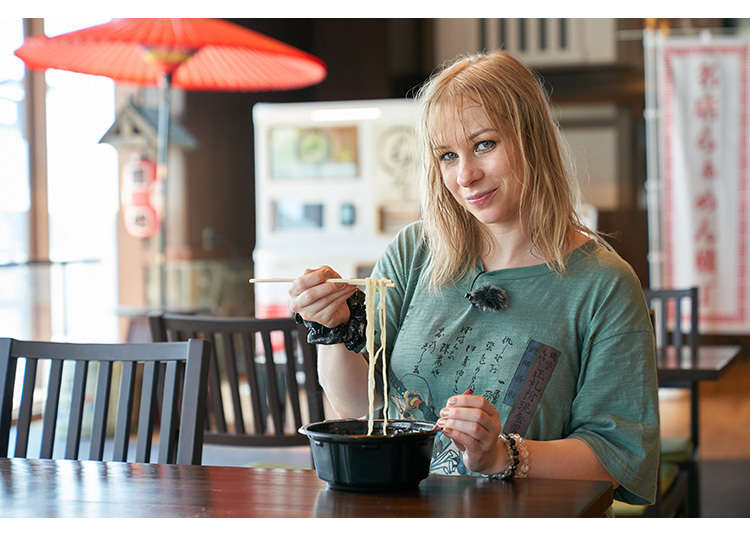 Ramen is a must-eat during any visit to Japan. But there is a new way to enjoy this classic dish: CHEFFY. This new autonomous cooking robot allows you to order ramen quickly from a vending machine.

But not just any ramen. We are talking ramen from top-tier restaurants, including Michelin-starred and other famous restaurants. The taste is spot on, and the portions are smaller, so you can taste and compare a couple of different flavors side by side.

We sent one of our ramen-loving team, a writer from Germany, to give her verdict on CHEFFY direct from its placement at GURUNAVI FOODHALL WYE Tenkubashi.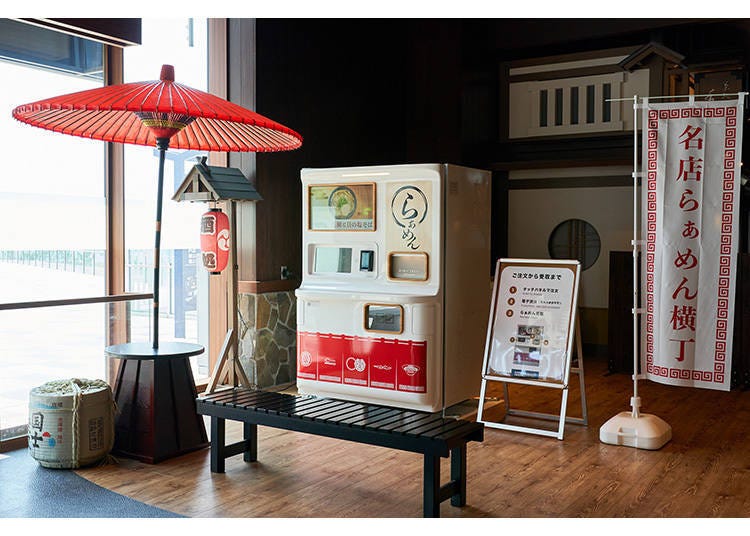 CHEFFY was developed by Yo-Kai Express, a food-technology company in Silicon Valley, and SoftBank Robotics, which invented the humanoid robot Pepper. Japan is a ramen-loving country with many noodle restaurants that have made their mark on the global stage, and SoftBank Robotics factored that into its concept of CHEFFY to provide a near-restaurant experience in addition to the perfect bowl of ramen.
CHEFFY Restaurant Experience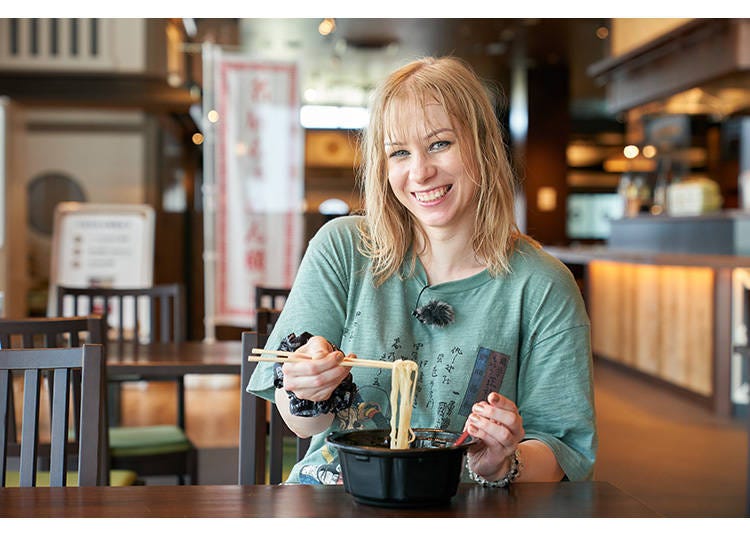 Currently, CHEFFY contains three different ramen dishes from famous ramen restaurants in Japan, including a Michelin-starred restaurant. As soon as the customer orders the ramen, it defrosts and cooks it at high speed, and a piping hot bowl is served in 90 seconds at the earliest.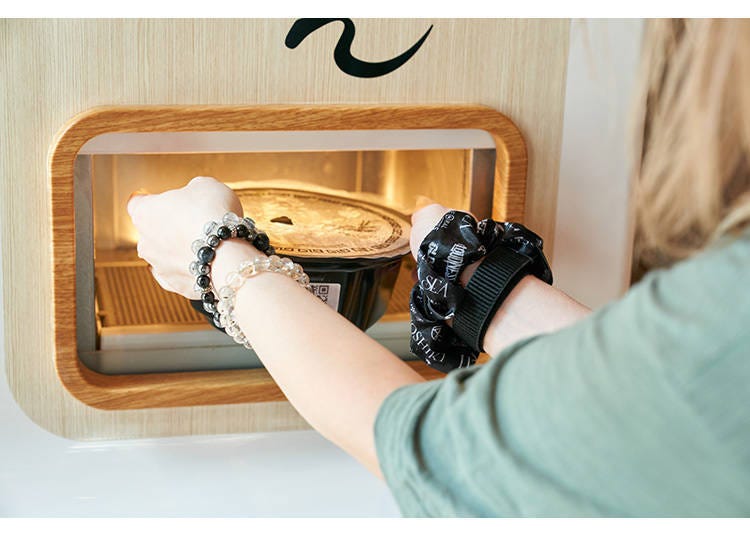 As you take the hot bowl of ramen from the machine and remove the safety seal, the visibly escaping steam causes the delicious aroma to fill the air just as it would if you were served at a restaurant. Our writer has reviewed countless ramen restaurants, and she was blown away by how good it was, never mind that a robot was preparing it.

You might already know that there are many types of ramen to enjoy in Japan, from instant to frozen, but the CHEFFY experience stands out. This feature of cooking ramen to a fresh, hot state, SOBAHOUSE KONJIKI HOTOTOGISU's signature flavor. CHEFFY is creating a new ramen experience and value.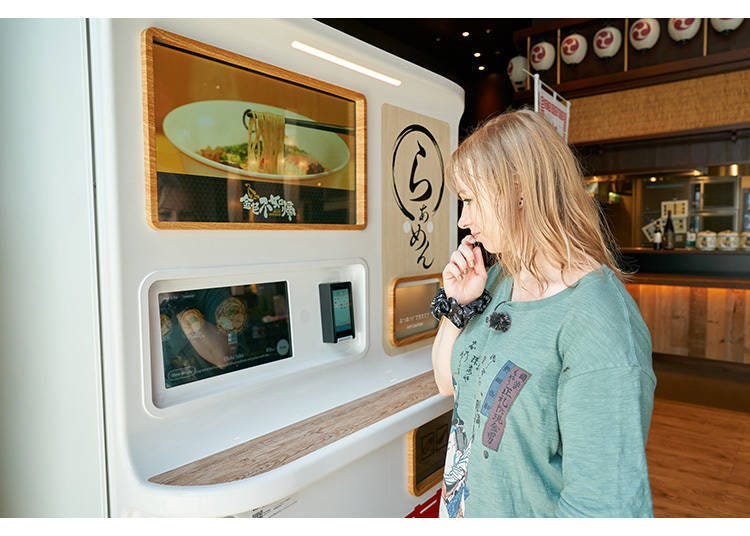 Ordering from CHEFFY is as easy as—or maybe easier than!—ordering ramen in a restaurant. The touch panel allows you to display items in English or Japanese. You can view the ramen selections by swiping left or right. A bigger monitor above the touch panel shows a video preview of each ramen.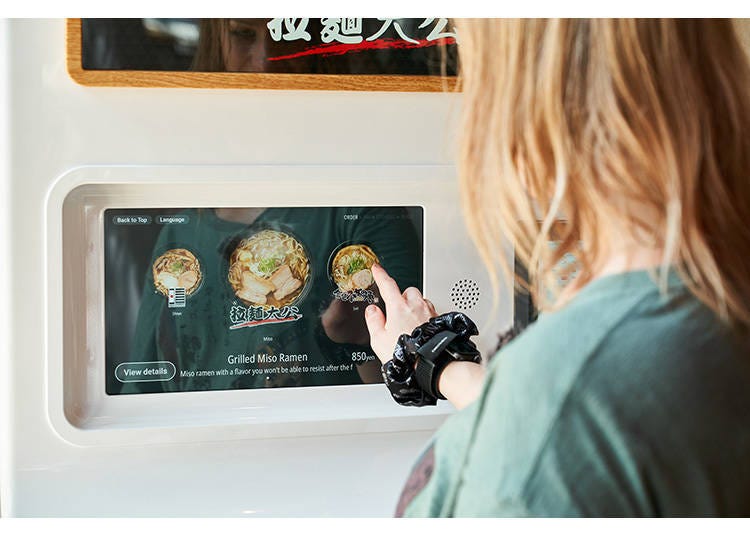 It gives you a description of each type of ramen, including possible allergens and nutritional value. You can select your ramen by tapping the picture of your desired ramen. CHEFFY is a cashless machine that accepts payment by credit card or certain smart payment methods.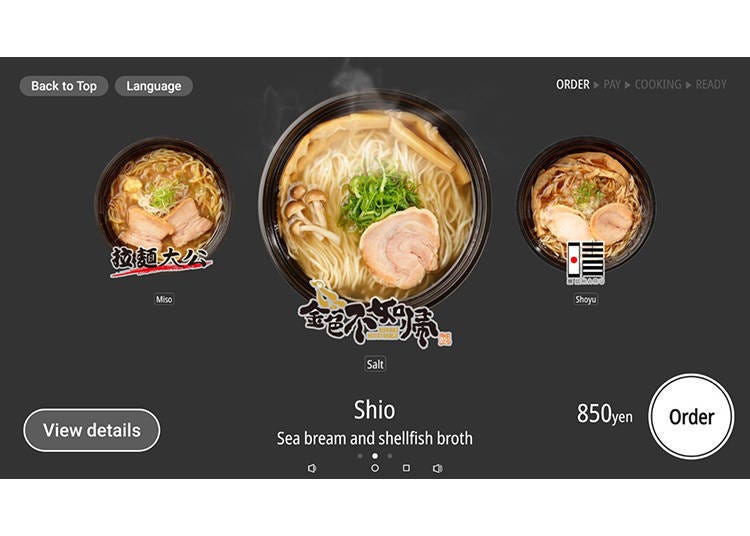 A CHEFFY-Specific Ramen Selection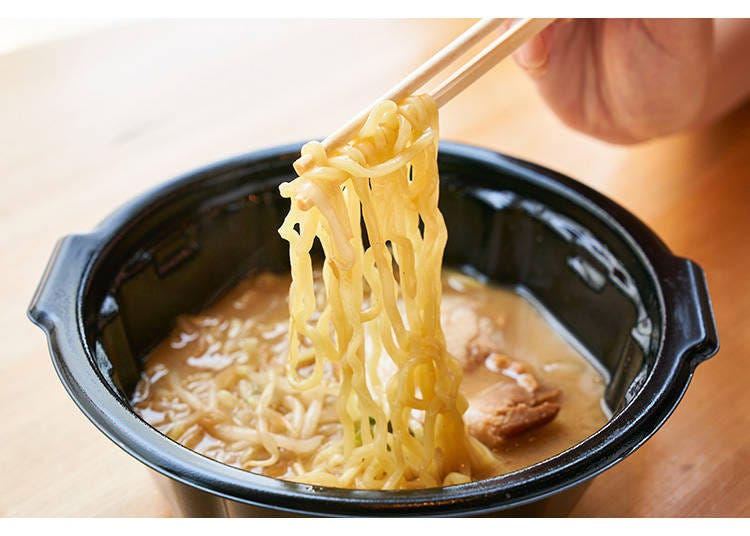 The ramen dishes available for purchase are limited and unique to CHEFFY. The menu has been developed under the supervision of some of Japan's most famous ramen restaurants. Each ramen dish represents the restaurant that created it; therefore, similar dishes might be available on the restaurant's menu. However, you will not be able to find the identical flavor profile of the dish served by CHEFFY at the restaurant or anywhere else.

The name of the restaurant appears above the picture of the ramen it represents. At the time of this article, Ramen Taikou, Mendokoro Haru, and the Michelin-starred SOBAHOUSE KONJIKI HOTOTOGISU are represented on the menu. IPPUDO will be added to the menu after September 2023.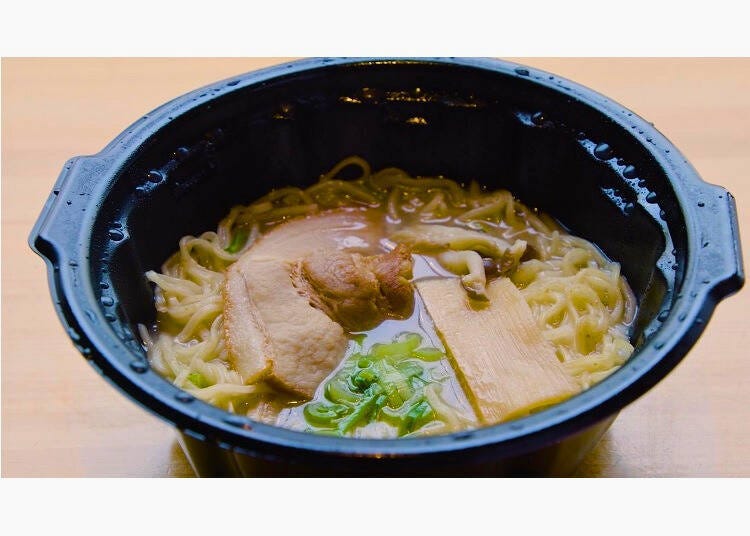 SOBAHOUSE KONJIKI HOTOTOGISU is a Michelin-starred restaurant that is so popular that it hands out waiting list numbers during lunch and dinner. Therefore, getting the ramen from CHEFFY is the perfect way to get a taste without the wait.

The soup, made from sea bream and clams, is infused with truffle oil and topped with shimeji mushrooms and delicious char siu (Cantonese barbecued pork). The mouth-watering aroma of truffle oil fills the air as the ramen cooks in the machine.
Mendokoro Haru created the soy sauce ramen on the menu. Carefully selected dried sardines enhance the taste and scent of the mild soy sauce base, and slightly chewy, straight, thin noodles add to the sensory experience.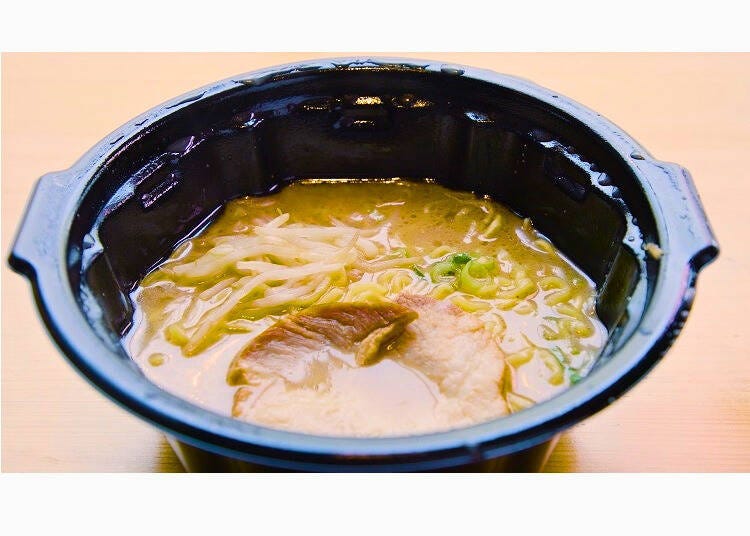 Lastly, Ramen Taikou has created an outstanding miso ramen to give people a taste of their craft. Savory grilled miso, ginger, and sansho pepper create a uniquely Japanese flavor, while the thick egg noodles make the perfect addition to the slightly dense soup.

The current menu choices might be few, but the company plans to add more to the lineup in the near future, all created by famous Japanese ramen restaurants.
Try CHEFFY Ramen at GURUNAVI FOODHALL WYE Tenkubashi
As of September 2023, CHEFFY is available only at GURUNAVI FOODHALL WYE Tenkubashi and Pepper PARLOR in Tokyo. The plan is to place the ramen-cooking robot throughout Japan, including hotels, offices, restaurants, stations, and airports. We cannot wait for the future, where authentic Japanese ramen is always available.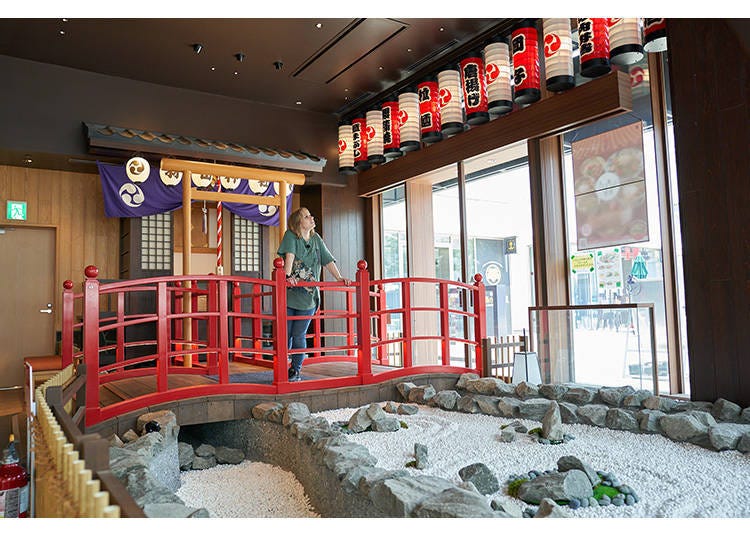 GURUNAVI FOODHALL WYE Tenkubashi, located at Haneda Innovation City, is a newly opened, old-timey Japanese izakaya-style food hall that features popular restaurants from all over Japan. You enter the hall over a picturesque red Japanese bridge that takes you past an artificial shrine and over a miniature Zen garden.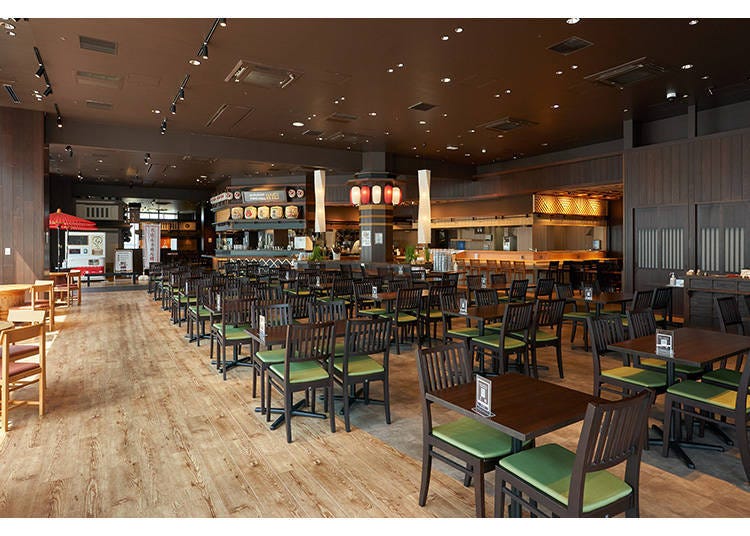 Japanese lanterns and paper umbrellas decorate the restaurant, giving it a warm atmosphere. Delivery robots whirl around the tables serving customers. This juxtaposition of the old and the new is a characteristic of Japan that many people love so much.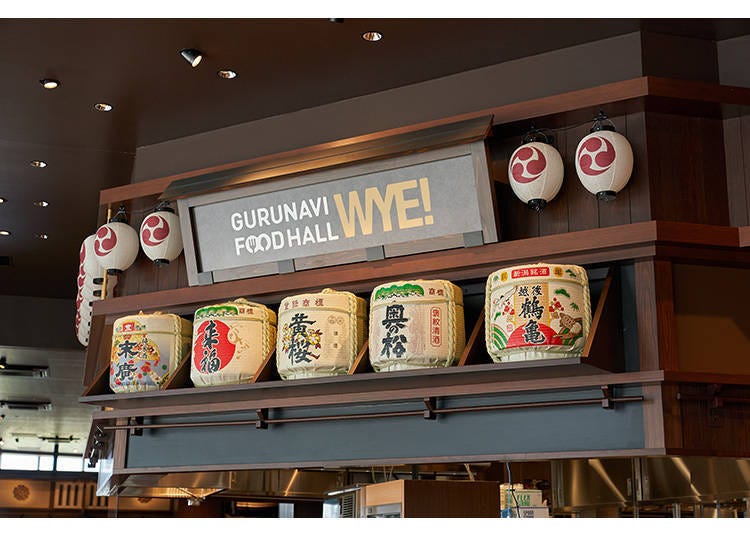 The GURUNAVI FOODHALL WYE is close to Haneda Airport, in the same area as the popular Zepp Haneda concert hall. It is a convenient place to drop by before or after a long flight or a live show to eat a quick, steaming-hot bowl of delicious ramen.
Pepper PARLOR

Address

Tokyu Plaza Shibuya 5F, 1-2-3 Dogenzaka, Shibuya, Tokyo

Phone Number

03-5422-3988

Hours: 11 AM – 10 PM (Last orders: food, 9 PM; drinks: 9:30 PM)
GURUNAVI FOODHALL WYE 天空橋

Address

2F 1-1-4, Hanedakuukou, Ota-ku, Tokyo 144-0041

Nearest Station

Nearest Station: Tokyo Monorail Haneda Line Tenkubashi Station 5-minute walk


Phone Number

050-5484-8362

Hours: 11 AM – 8 PM (last order at 7:30 PM)
Lunch: 11 AM – 3 PM (last order at 3 PM)
Cafe: 3 PM – 5 PM
Dinner: 5 PM – 8 PM (last order at 7:30 PM)
*This information is from the time of this article's publication.
*Prices and options mentioned are subject to change.
*Unless stated otherwise, all prices include tax.
Limited time offer: 10% discount coupons available now!