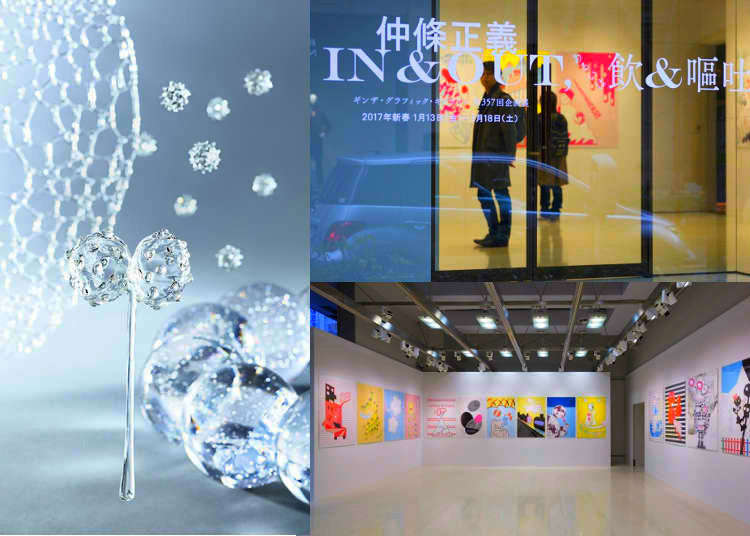 While Ginza is known as a high-class fashion district to most people, the area also has gorgeous galleries with all kinds of art! We've hand-picked Ginza's greatest art galleries that are completely free to enter, from Japan's oldest gallery to exhibition spaces specializing in graphic design. Whether you're out by yourself or exploring the area with friends, enjoy your free art experience in Ginza!
Ginza Graphic Gallery - Explore the Charms of Graphic Design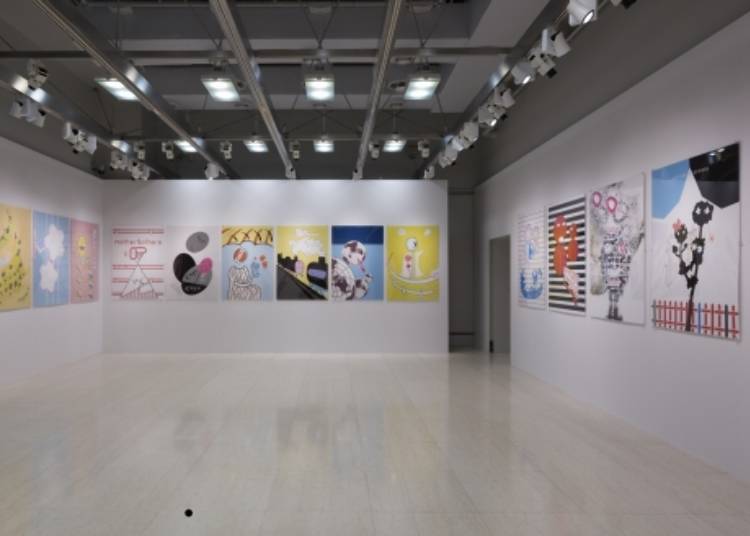 ▲Photo: Mitsumasa Fujitsuka
Ginza Graphic Gallery is our first spot, and you'll find many people who simply call it "Three G," or ggg. Established 1986 by Dai Nippon Printing Co., Ltd., it is Ginza's very first gallery that specialized in graphic design.
Printing technology from the past to the present is wonderfully represented with advertisement posters, editorial designs, typography, and more. The exhibition is held about eight times per year, and the Ginza Graphic Gallery also hosts a variety of related events to further delve into the art of graphic design. Feel free to explore and participate!

Hours: 11:00 a.m. - 7:00 p.m.
Closed: Sundays, national holidays
ギンザ・グラフィック・ギャラリー

Address

DNP Ginza Bldg. 1F, 7-7-2 Ginza, Chuo-ku, Tokyo-to 104-0061
Shiseido Gallery - Japan's Oldest Art Space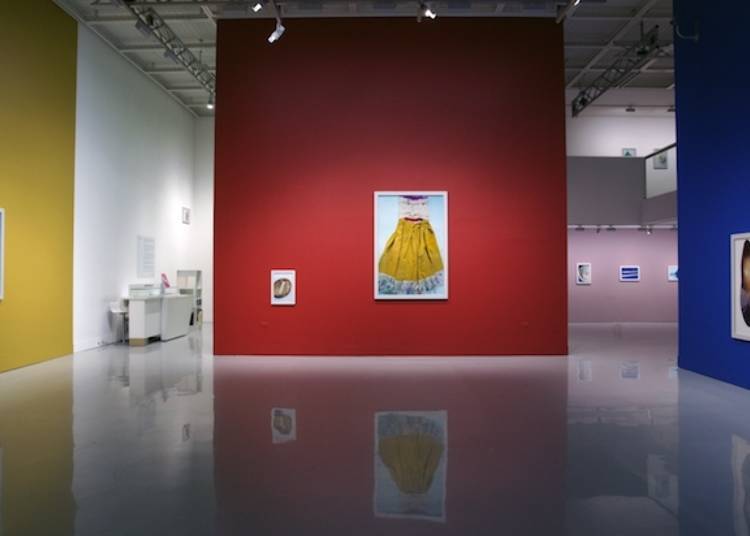 『石内都展』撮影:蔵 真墨
Shiseido Gallery first opened its doors in 1919 and thus is said to be the oldest gallery in Japan. Many of Japan's famous artists and creators have made their debut in this very art space, making Shiseido Gallery an important spot for the history of modern Japanese art.
Over 3,100 exhibitions have taken place at this historic spot, under the gallery's concept of "Discovering and Creating New Beauty."
With a ceiling height of 5 meters, the gallery is also Ginza's largest. Five to six exhibitions are held per year, introducing a wide range of art with a focus on contemporary creations.

Hours: 11:00 a.m. - 7:00 p.m. (until 6:00 p.m. on Sundays and national holidays)
Closed: Mondays
資生堂ギャラリー

Address

Tokyo Ginza Shiseido Bldg. BF1, 8-8-3 Ginza, Chuo-ku, Tokyo-to 104-0061
Ginza Nikon Salon - Exceptional Photography by Professionals and Amateurs Alike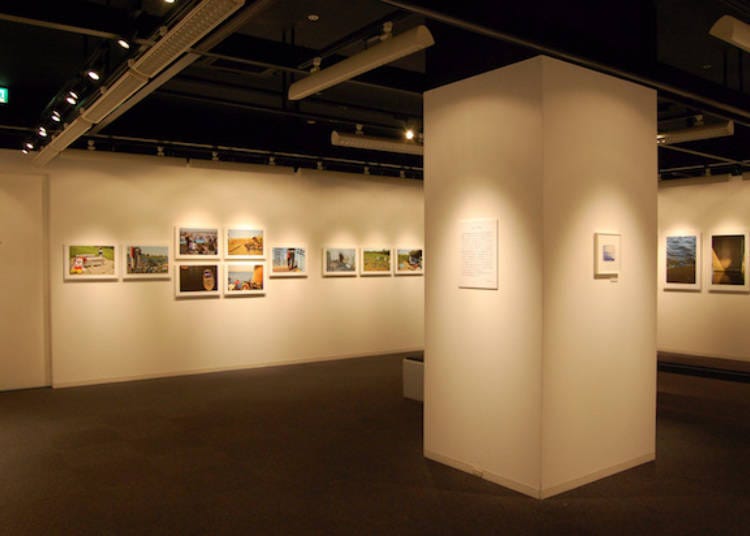 Next to a showroom of cameras and lenses, the Nikon Plaza Ginza is also home to an exhibition space, called the Ginza Nikon Salon. Ever since its opening in 1968, this gallery has exhibited the works of numerous renowned photographers and thus has become an important art spot of Ginza.
To celebrate Nikon's 100th anniversary, the Ginza Nikon Salon is entirely renewed as a photo exhibition hall and will only host public exhibitions from August 2017. April marked the start of this renewal with a workshop called "Photo Review." It's part of a support system called "Be a Photographer," aimed to train and support young photographers under the age of 35.

Currently, the exhibited works at the Ginza Nikon Salon change every two weeks, allowing visitors to discover a wide range of artists and photos. After the renewal, the exhibition will change every week.
Look forward to browsing original goods in the showroom, often created in collaboration with brands such as PORTER and MILLET. If you're looking for a fancy camera bag or other accessories, this is the place to go!

Hours: 10:30 a.m. - 6:30 p.m. (until 3:00 p.m. on the last day of an exhibition)
Closed: always open (with the exception of specific days and New Year)
銀座ニコンサロン

Address

STRATAGINZA 1&2F, 7-10-1 Ginza, Chuo-ku, Tokyo-to 104-0061
Ginza Maison Hermès Le Forum - Contemporary Art, from Japan and all over the World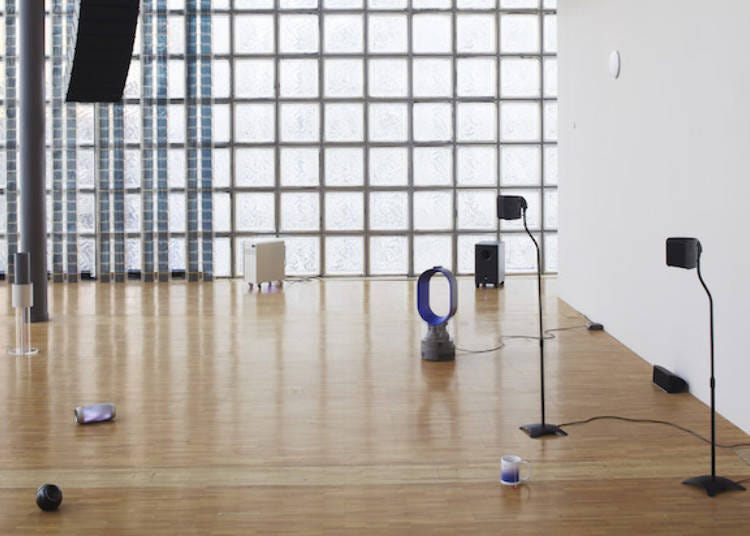 ©Nacása & Partners Inc. / Courtesy of Fondation d'entreprise Hermès
Ginza Maison Hermès is an impressive building of beautiful glass blocks, created by the world-renowned architect Renzo Piano. The 8th floor is home to Le Forum, a gallery that acts as "a space to create, together with artists," hosting exhibitions sponsored by the Hermès Foundation. Le Forum definitely is the best place in Ginza to experience contemporary art in an incredibly sophisticated gallery - entirely for free. If you have a bit of time on your hands, definitely stop by!

Hours: 11:00 a.m. - 8:00 p.m. (until 7:00 p.m. on Sundays)
Closed: always open
Ginza Maison Hermès Le Forum

銀座メゾンエルメス フォーラム

Address

5-4-1 Ginza, Chuo-ku, Tokyo-to 104-0061
Pola Museum Annex - A Wide Variety of Art
The Pola Ginza Building operates under the theme of "Beauty, Art, Gastronomy," and the Pola Museum Annex is the place where the "Art" part is happening.
Drawing from the Pola Collection of the Hakone Pola Museum of Art, a wide variety of different exhibitions are held regularly, including installations by up-and-coming artists. Between the 9th and the 12th floor, you'll find excellent restaurants such as Ginza Chez Tomo and Otaru Masazushi, so why not explore some unique art as an apéritif or for dessert?

Hours: 11:00 a.m. - 8:00 p.m. (entry until 7:30 p.m.)
Closed: always open during exhibitions
ポーラ ミュージアム アネックス

Address

1-7-7 Pola Ginza Bldg. 3F, 1-7-7 Ginza, Chuo-ku, Tokyo-to 104-0061
*This information is from the time of this article's publication.
*Prices and options mentioned are subject to change.
*Unless stated otherwise, all prices include tax.