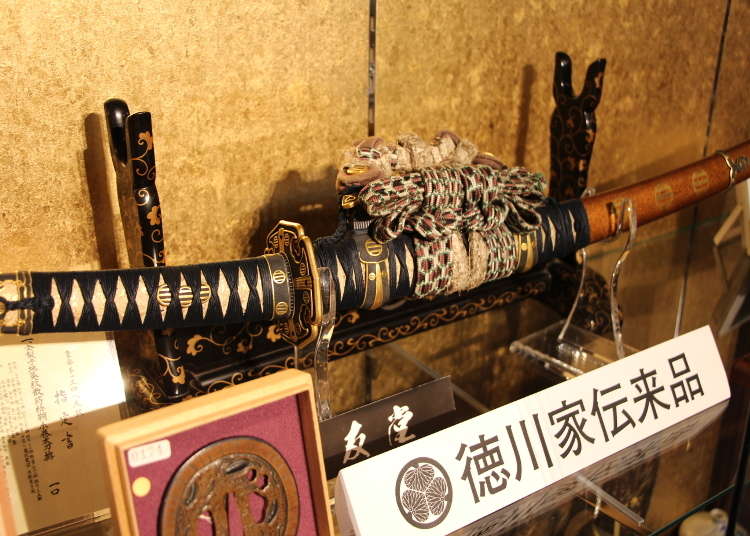 Specializing in authentic Japanese swords, including katana, Seiyudo is quite simply a place with some of the most impressive items you might see during a journey to Japan.

When a visitor arrives at the store, they will be gently welcomed by a purification basin, reminding them that they are about to enter a world of secular traditions. Let me introduce you to a place fascinating both for people already interested in authentic Japanese swords, and for those who discover them for the first time!
Japanese Swords: A National Cultural Heritage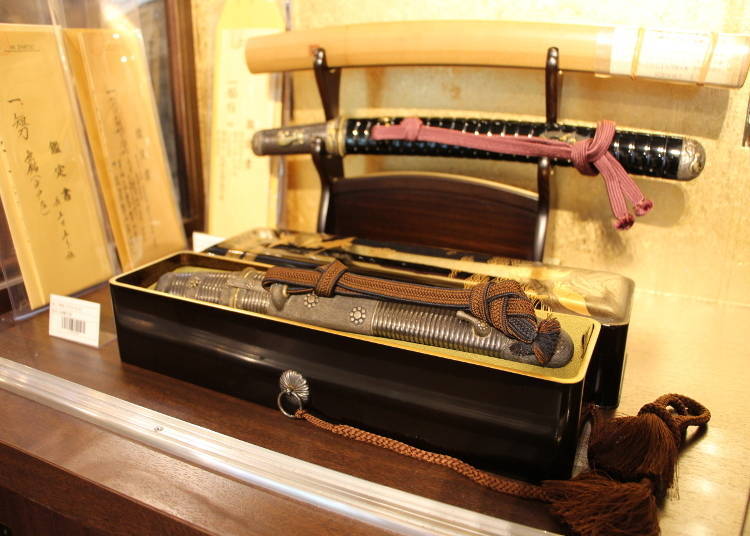 Over 200 ancient Japanese swords are available in Seiyudo. The grand majority are from the Edo or Meiji period, but some even date back to the Kamakura era (1192-1333). The manager of the shop, Mr. Shono, is a true katana lover. Not only can he easily talk tirelessly about their inherent beauty, but he also knows how to introduce their stories in an easy to understand and entertaining way.

"I always liked katana, since elementary school," he remembers. "During the Vietnam war, there were lots of katana shows on TV. And at that time, all my friends liked katana and guns, so you could say that I've always liked them."

His clients are quite diverse, but "the majority of the customers are older, thirty, and upwards. [...] Some even in their 70s and 80s." One of the main reasons: "A katana is not cheap, so you need to have a passion for them. There are many different types of national treasures in Japan, but most of them are swords."
When Passion and Beauty Are One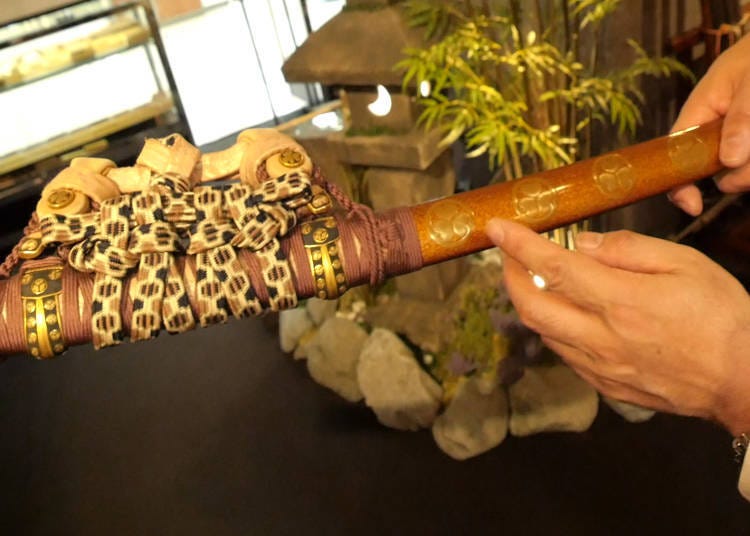 When it comes to Japanese antiques, katana is its own dedicated world. "You cannot talk about the history of Japanese culture without also talking about katana," explains Mr. Shono.

One of the treasures of its collection received a "tokubetsu kicho" token certificate, which means it is officially considered as an "especially precious work of art."

The sword is a tachi, a type that preceded the apparition of modern katana. It dates back to the Nanboku-cho era (1390). One of its unique features is the incredible handcrafted gold patterns on the mounting and the handguard. But the blade itself is also amazingly beautiful, with a hamon, or temper patterns, in a straight line.

Holding it truly gives the feeling that the weapon itself is alive. But what makes katana to be such unique pieces is that nowadays, despite new technologies, no one can really equal the quality and beauty that was achieved in the past.
Creating Only Two Authentic Japanese Swords per Month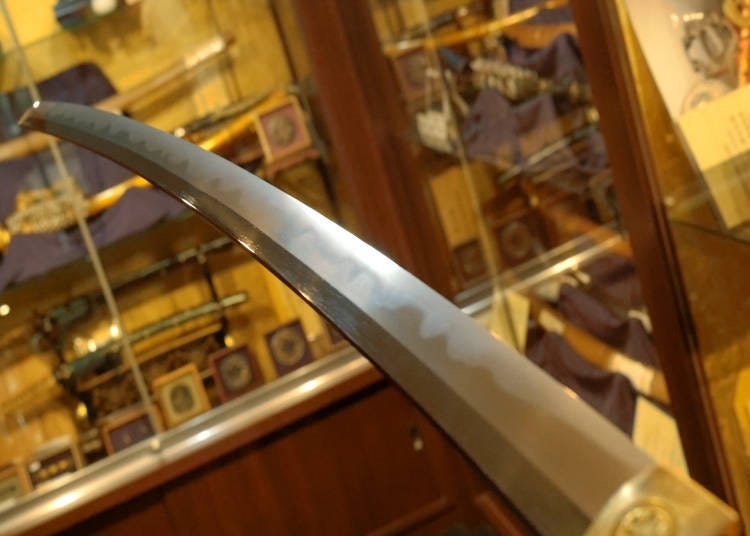 In the entirety of Japan, there are hundreds of swordsmiths. Out of all of them, only sixteen are considered the top masters of their craft - and every one of them can easily be called a living national treasure, can't they. Interestingly enough, it is a national agreement that no swordsmith is allowed to forge more than two katana per month.

So, how do you make a living in this craft? This question is answered easily, though - if you become a skilled, popular swordsmith, selling two katana per month is more than enough to pay the bills and feed your family. This doesn't mean that everyone can live off of this art, and many a swordsmith never reaches that level of popularity. No matter which era or country you're from, becoming a master Japanese swordsmith seems equally difficult throughout time and space, I couldn't help but think.

The first step for a swordsmith to create a katana is to get the material: iron. Since time immemorial, Japan has utilized a smelting tool called a tatara to make steel of extraordinary quality.

Then, a specialist polisher takes care of the sharpness of the sword, while yet another specialist creates the collars and sheaths. As such, a katana goes through the hands of several people, all masters of their craft, before the final creation is delivered to the customer.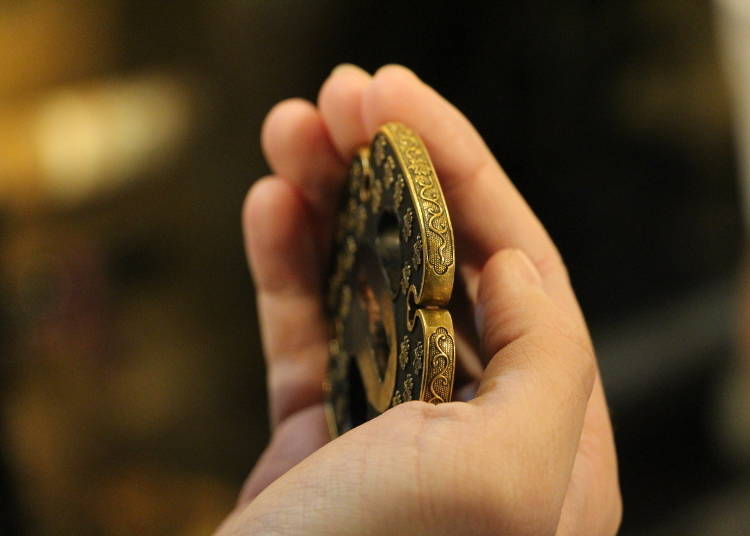 Seiyudo also has more treasures, like a great collection of tsuba, the round guard located at the end of the grip of the katana. They protect the hand and contribute to the balance of the weapon, but are also much more than that: most of the time, they are finely decorated and can even tell a small story.

From the middle of the Edo period, it was said that a tsuba was considered as an independent work of art, displaying the skill of the goldsmith. For example, things such as plum blossoms and kappa, a demon found in traditional Japanese folklore, are carefully made.

The traditional decorative technique, such as those used in the creation of lacquerware, can often be found in Japanese crafts. But it was surprising to find it used in such a place.

For example, of the fight between Japanese spirits and demons. Other items available include antique guns known as hinawaju, but also unsharpened training swords, maintenance kits, or presentation boxes.
How to Buy an Authentic Japanese sword? Regulations for Export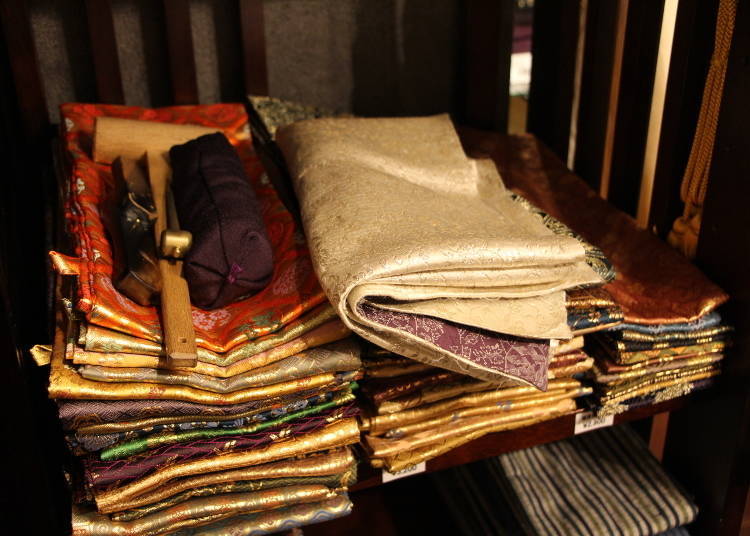 For those who are interested in buying an authentic Japanese sword from Japan, Seiyudo has an "Antique Dealer License" issued by the Tokyo Metropolitan Public Safety Commission and is one of the regular members of the Sword Trade Association.

However, those wishing to get sword delivered in their home country must first check the local laws in practice for the importation of this kind of items, and be ready to wait several weeks to get an official authorization from the Japanese authority.
Interested in buying an authentic katana from Japan? Now you can shop from home from the link below!
Written by: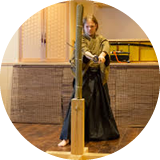 *This information is from the time of this article's publication.
*Prices and options mentioned are subject to change.
*Unless stated otherwise, all prices include tax.
Limited time offer: 10% discount coupons available now!