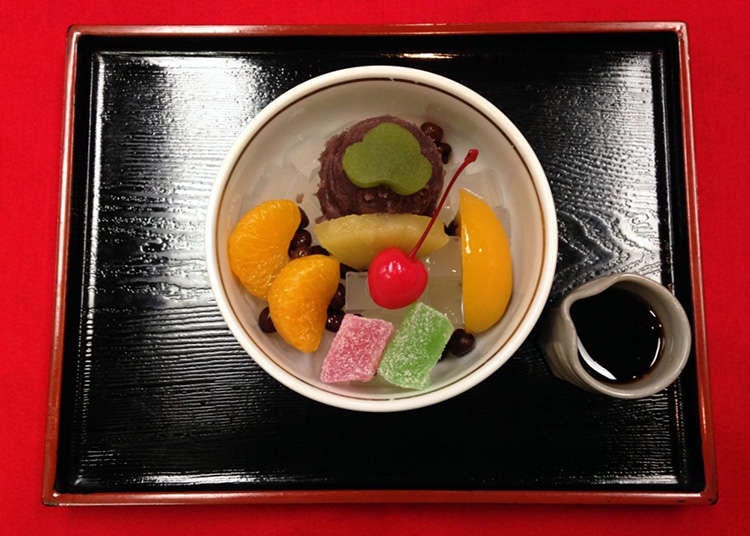 Japan was greatly westernized during the Meiji to Showa eras as a result of the Civilization and Enlightenment Movement. In particular, the flourishing shops of Nihonbashi and Ginza embraced westernization and gave rise to many trends. Many familiar dishes you may have thought were European, were actually developed in Japan.
Order the original cutlet and omurice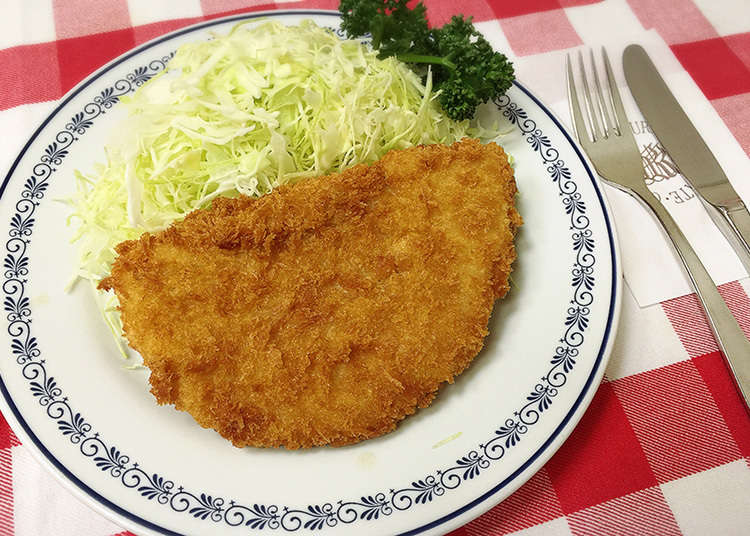 A restaurant founded in 1895 with many multi-generation fans as a pioneer of Western-style restaurants in Japan. The tastefully designed restaurant building, built in 1964, has become a symbol of Ginza. The restaurant's interior retains its original atmosphere, which was then called haikara, derived from high collar and meaning fashionably westernized. Although well known for having served the first Japanese-style cutlets, Rengatei is also responsible for creating the omurice (omelette made with fried rice and usually topped with ketchup). Its "original pork cutlet" is crispy on the outside and juicy inside, and is satisfying both in size and taste. The flavors of both the cutlet and omurice are unforgettable.
煉瓦亭

Address

3-5-16, Ginza, Chuo-ku, Tokyo, 104-0061, Japan
Ask for Chiba-san's katsu curry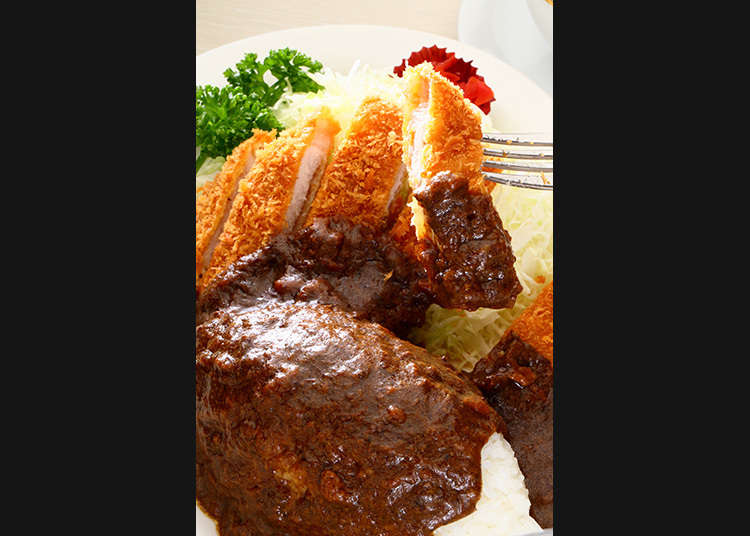 Ginza Swiss is famous as the originator of katsu curry, curry topped with a pork cutlet. This dish, which is still the restaurant's signature dish, was born in 1948 when Shigeru Chiba, a Yomiuri Giants baseball player and a regular customer asked for curry rice with a pork cutlet on top. The flavors of this dish, which is the perfect combination of a crispy pork cutlet and curry with deep flavors, has remained the same over the years and is a perennial favorite. Katsu curry is popular all over Japan today, but if you are in Japan, it is worth enjoying it in its original home.
銀座スイス 銀座本店

Address

3-5-16, Ginza, Chuo-ku, Tokyo, 104-0061, Japan
Takeout OK for the hirekatsu sandwich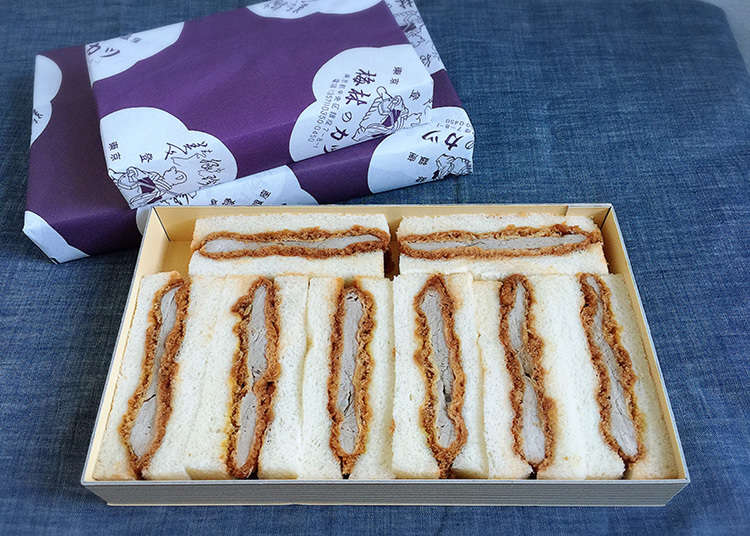 This restaurant was born in 1927 as the first tonkatsu (pork cutlet) specialty restaurant in Ginza. The founder devised a way of serving hirekatsu (fillet cutlets), which had been cut open to make large cutlets, into bite-size cutlets, and also developed a special sauce. He continued to release hit menus such as katsudon (a bowl of rice topped with a deep-fried pork cutlet, egg, and condiments) with a sauce using a special soup, and hirekatsu sandwich, making Bairin famous across Japan. The hirekatsu sandwich, which is a perfect combination with the special sauce seeping into the soft bread, is a particular recommendation. The sandwich is available for takeout.
銀座梅林本店

Address

7-8-1, Ginza, Chuo-ku, Tokyo, 104-0061, Japan
Sweets from the early Showa period remains loved today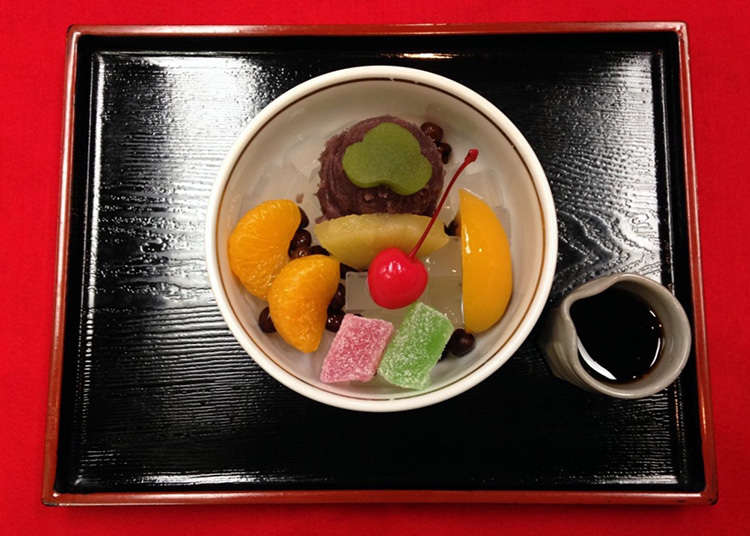 In 1894, Wakamatsu opened its doors as the first oshiruko (sweet red bean soup) restaurant in Ginza. Anmitsu (a dessert of jelly, fruit, and sweet bean paste), which is now it's signature menu, was introduced in 1930. At a time when sweets were still precious, it was created by the second owner, Hanjiro Mori, to meet the request of a regular customer who said, "I want to eat something sweeter!" Anmitsu, which is made by putting homemade bean paste on mitsumame (small cubes of agar jelly) and adding brown sugar molasses, was an instant hit. Anmitsu enjoyed in this refined restaurant, which stands on its original location, is exceptional. The photo is of the original anmitsu.
銀座若松

Address

Koa Bld.1F, 5-8-20, Ginza, Chuo-ku, Tokyo, 104-0061, Japan
*This information is from the time of this article's publication.
*Prices and options mentioned are subject to change.
*Unless stated otherwise, all prices include tax.