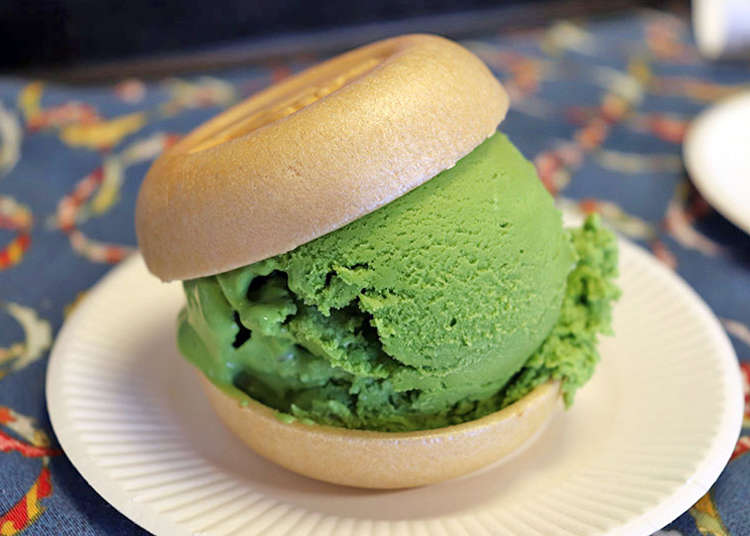 We'll be introducing five must-try Asakusa ice cream shops this time.

No matter when you visit Asakusa, it's most definitely buzzing with people. It's a mere stone's throw away from Tokyo Skytree and Kappabashi, and with the culturally and historically rich Kaminarimon gate and Hanayashiki amusement park in the area, it's no wonder that it's such a popular sightseeing spot.

But did you know that in recent years, this traditional Japanese area has become the battleground of ice cream shops as well?

From trendy ice cream rolls to what can be said to be the thickest matcha ice cream in the world, these ice creams are perfect for your next social media upload!
1. ice Tokyo: The ice cream rolls that are all the rage on social media now!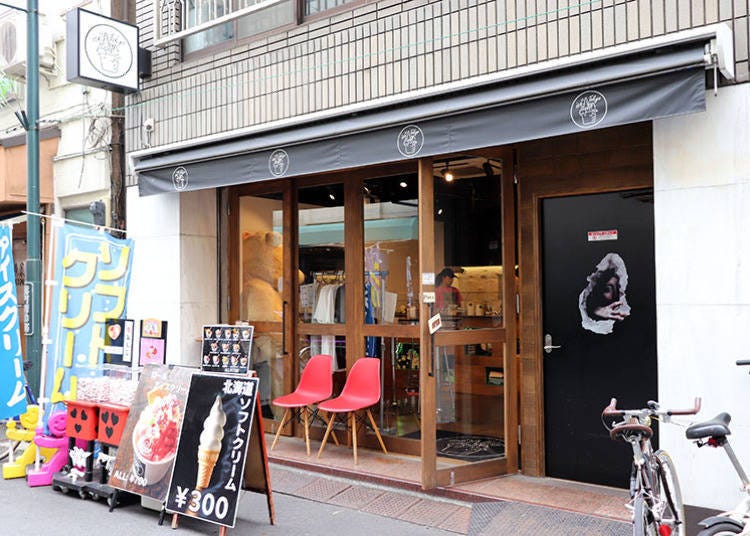 The first Asakusa ice cream shop we'll be introducing is ice Tokyo. A 3-minute walk away from Tokyo Metro Asakusa Station, its specialty is ice cream rolls.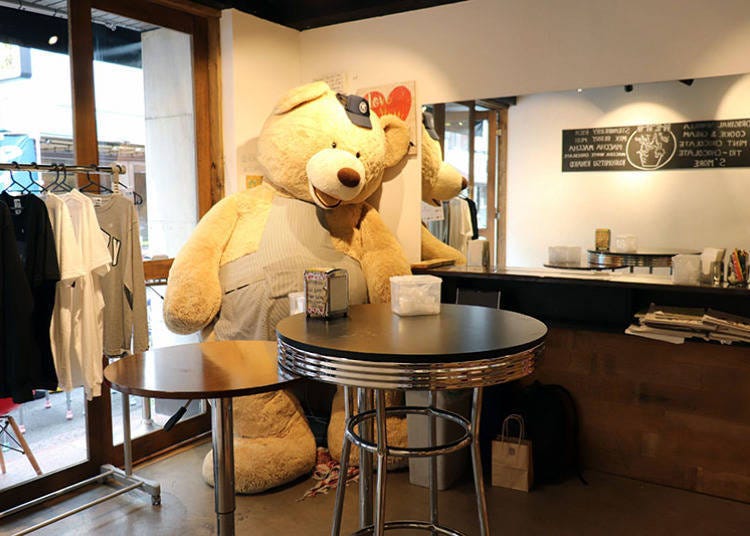 In the shop, there's a giant teddy bear waiting for you! You can take photos with the bear after you've ordered your ice cream, making it a great picture for posting on social media.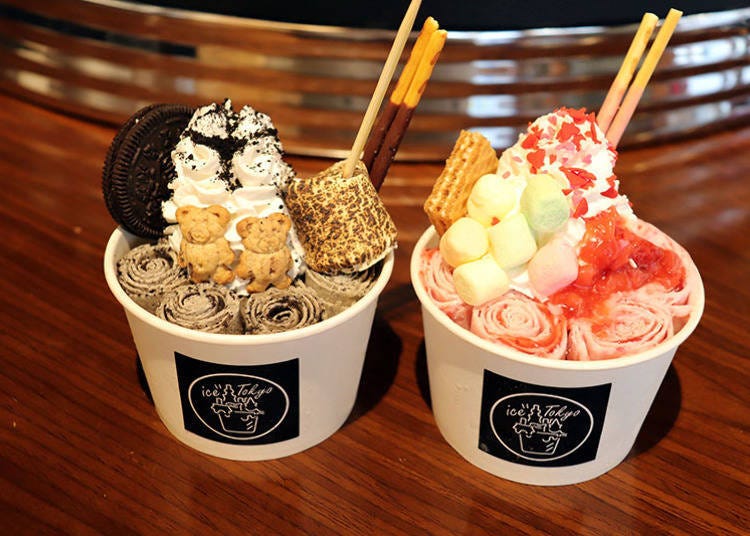 At ice Tokyo, we would recommend the ice cream rolls above all else. From the original vanilla flavor to cookies and cream, strawberry, black honey with soybean flour, and matcha, you'll be spoilt for choice with thirteen different flavors to choose from. All flavors are 700 yen (with tax) each.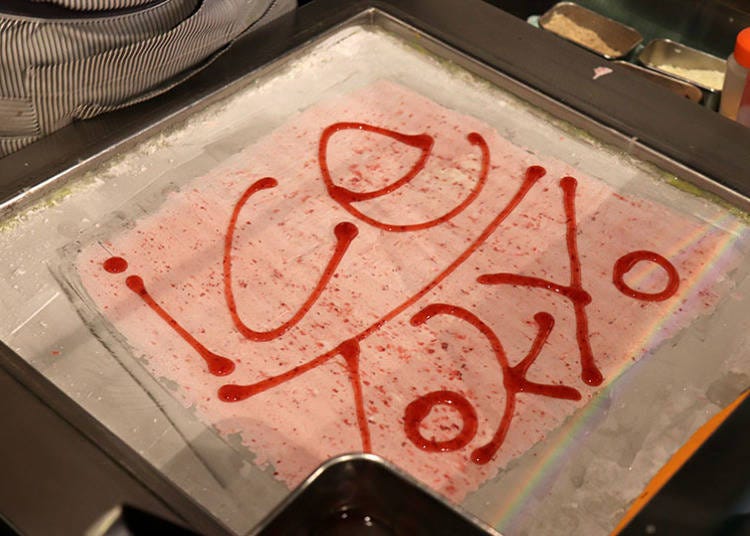 After ordering and paying, you'll get to see your ice cream being made on the spot. Seeing your ice cream rolls come into form right before your very eyes is part of the fun of eating them! Liquid ice cream mixture is poured onto a freezing cold metal plate, where it hardens.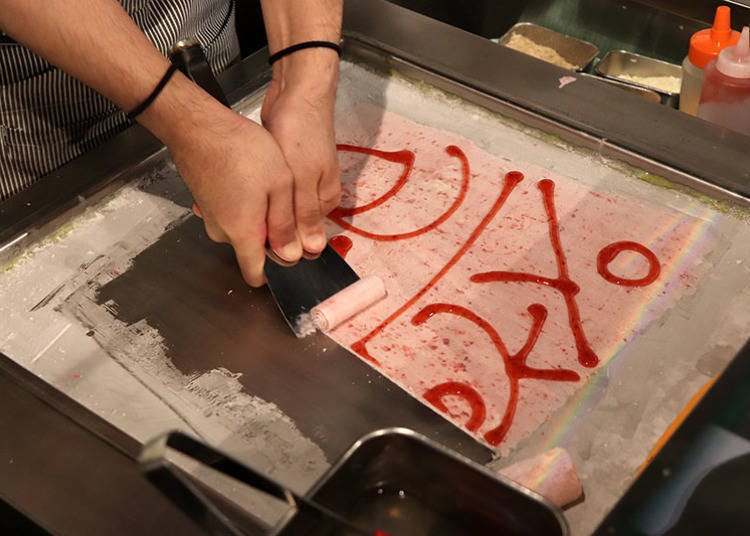 The frozen ice cream is scraped into rolls with a spatula.
It looks like this after being arranged in a cup. It's just like a flower, and really photogenic! Whipped cream and fruit sauce are arranged on top, and it's done!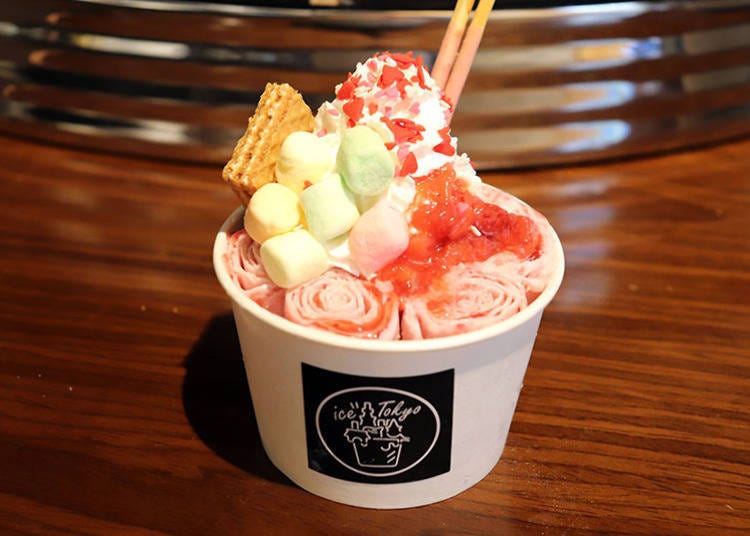 The most popular flavor is "Strawberry Rich", a strawberry base topped with cream, marshmallows, wafers, and strawberry sauce. Although the serving size feels large, the slight sourness of the strawberry base is refreshing, and you'll find yourself finishing it in no time.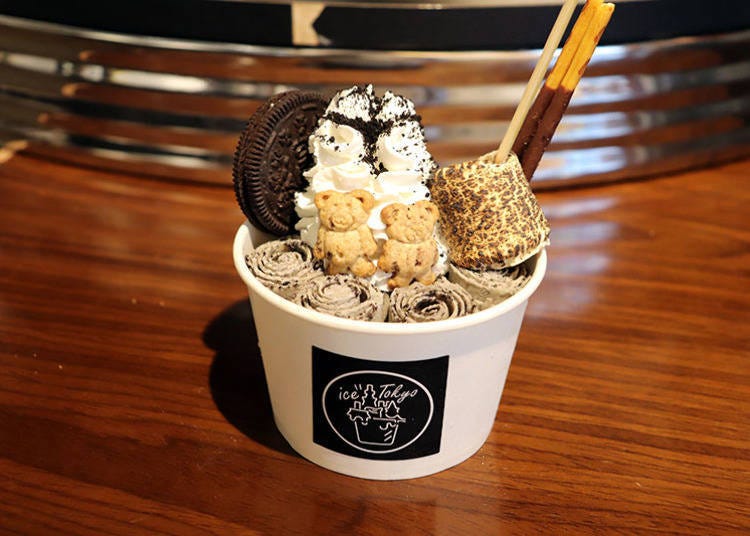 Besides the "Strawberry Rich", "Cookies and Cream" is another popular choice. The cookies and cream flavored ice cream rolls taste strongly of black cocoa, and it's topped with marshmallows and bear-shaped cookies. The smoothness of the cream is complementary to the crunchiness of the cookies, and the texture is pure delight.
アイス トウキョウ(ice Tokyo)

Address

Asakusa Building 1F, 1-17-18, Asakusa, Taito-ku, Tokyo-to

Nearest Station

Asakusa


Phone Number

090-7815-3128

Business hours: 10:30 a.m. to 6:30 p.m.
Open year round
Suzukien x Nanaya: The world's richest matcha gelato!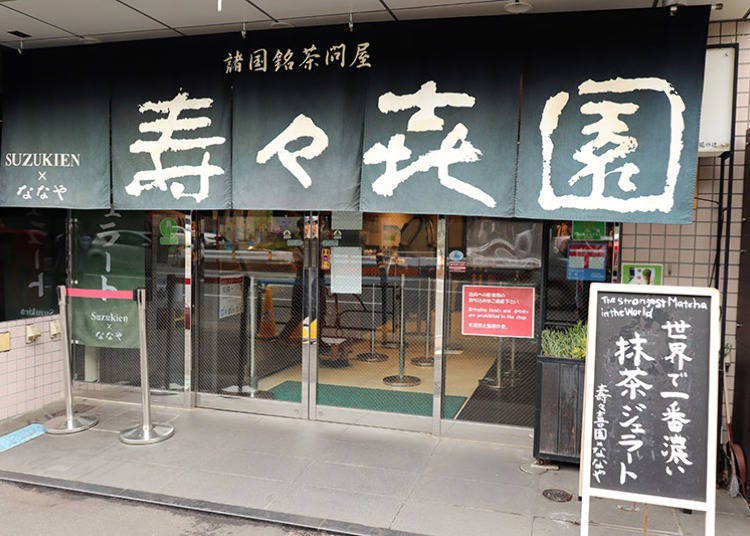 Next, we'll be introducing Suzukien. About 10 minutes by foot away from Sensoji's side path, it's a tea wholesaler along Kototoi dōri with a long and rich history. It's also a popular Asakusa ice cream shop! Here, you can try out the popular collaboration matcha gelato with "Shizuoka Matcha Sweets Factory Nanaya".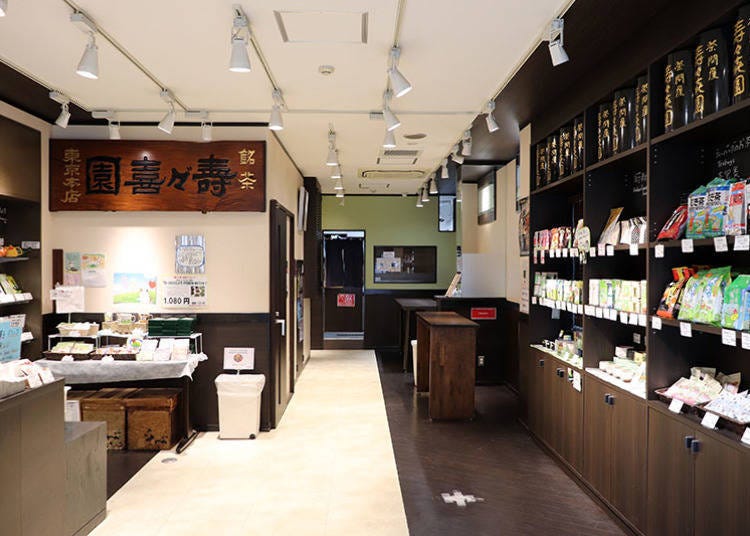 The atmosphere of old tea houses still lingers in the wide shop space, in the old style of "unagi-no-nedoko", with narrow rooms that have large depth. With various tea-related products on sale, simply standing around and window shopping here is enjoyable too, as expected of a wholesaler.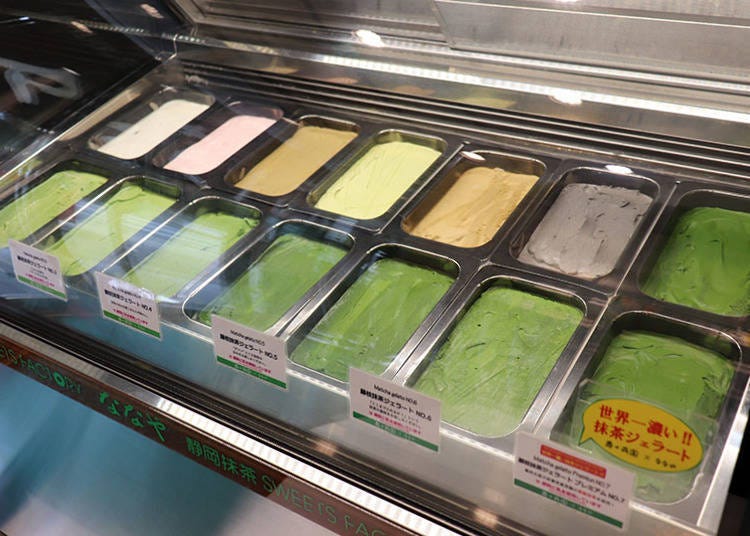 There are more than thirteen varieties of ice cream available. From matcha with seven levels of richness, to hojicha and wakoucha gelato, there's a tea-flavored ice cream for anyone in this tea shop.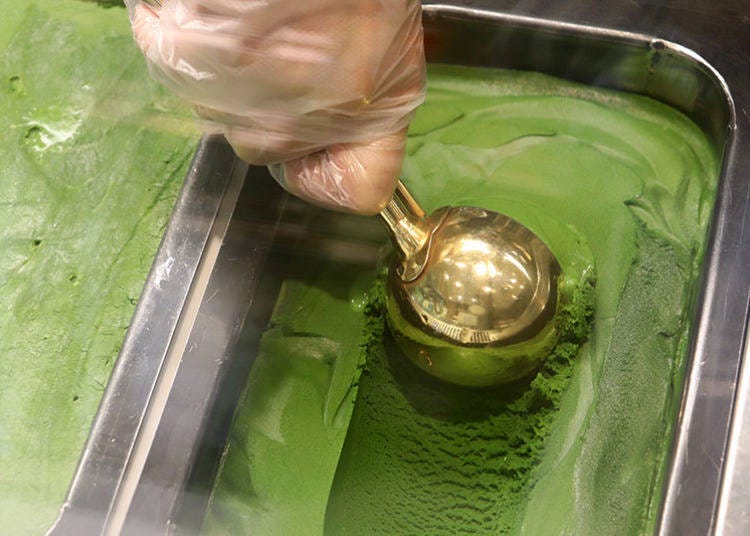 The most popular flavor is "Matcha Premium No. 7", which is mixed with the maximum amount of matcha possible in the gelato machine, to create the "World's Richest" matcha gelato.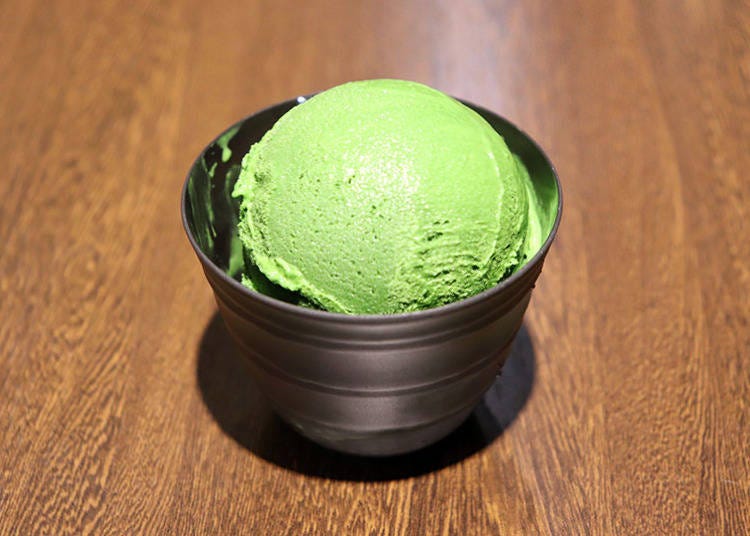 Matcha Premium No.7, single cup (537 yen, without tax)
Just from looking at it, you can see the fresh color of matcha! The tea used comes from Fujieda city in Shizuoka Prefecture, and is famous for having won a Ministers Award from the Nippon Omiyage Award, a nationwide accolade that celebrates the finest of Japanese souvenirs and gifts. With such exquisite tea being used, you can be rest assured of the top-notch quality of the ice cream.

With such a high concentration of thick green tea, you'd expect the ice cream to be so bitter that it's nigh impossible to eat. But with because such fine green tea is used, you get a fine product with a rich and delicious flavor.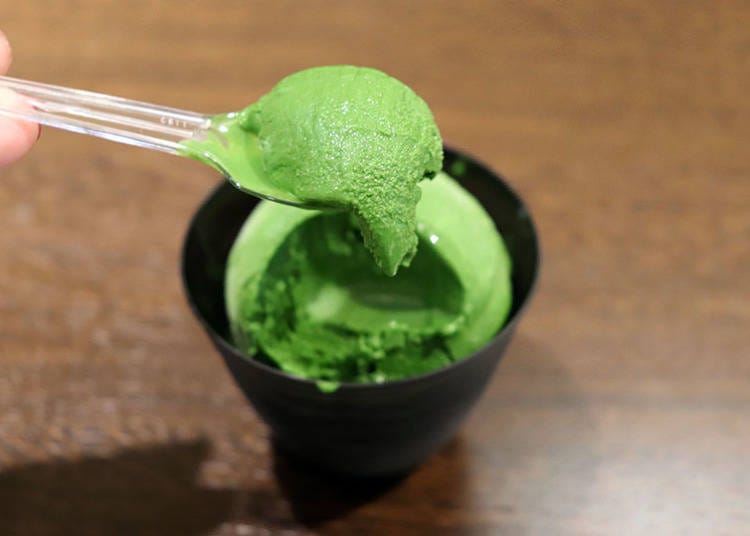 When you first taste it, your very understanding of matcha gelato will be overturned and thoroughly changed. With a flavor like well-coated and smooth dark chocolate, the umami of the matcha is concentrated, giving rise to a rich flavor that's neither too bitter nor thick. You really have to taste it to believe it!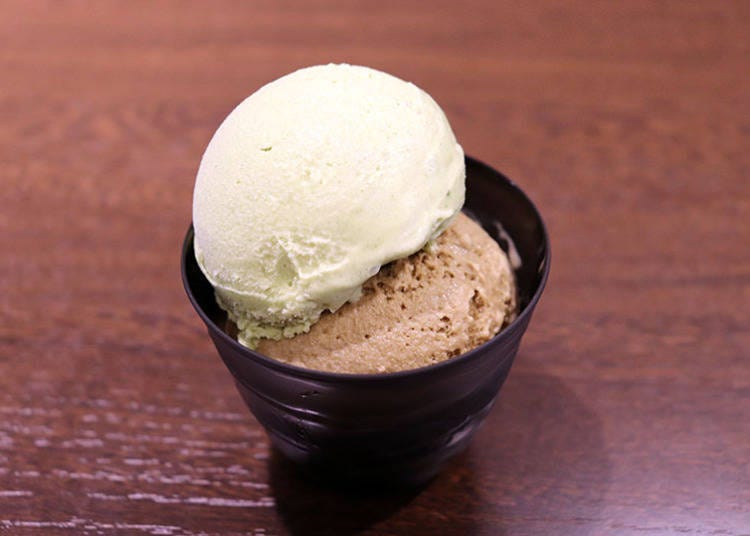 Double cup of hojicha (upper) and genmaicha (lower) (455 yen)
Other flavors that rival matcha in popularity include houjicha and genmaicha, as well wakoucha, so do give these a try too if you're up for a challenge! The moment you stick your spoon into the gelato, the refreshing and gentle smell of the tea wafts up and embraces you. These flavors are a great combination with "Matcha Premium No. 7" too, and you can try two flavors by ordering a double cup.
Suzukien x Nanaya Collaboration Shop

壽々喜園×ななやコラボショップ

Address

Suzukien Asakusa Main Shop, 3-4-3, Asakusa, Taito-ku, Tokyo-to

Nearest Station

Asakusa


Phone Number

03-3873-0311

Business hours: 10:00 a.m. to 7:00 p.m.
Open year round, except for the New Year.
Funawa Nakamise 3rd Shop: Enjoy the gentle sweetness of imo-yōkan soft cream!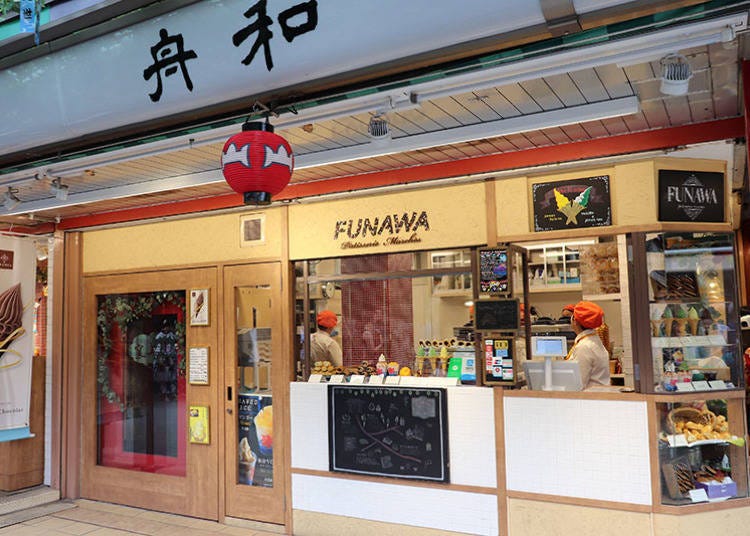 The next Asakusa ice cream shop we'll be introducing is Funawa Nakamise 3rd Shop. Located along Sensoji Temple's Nakamise dōri, it's a dessert shop that specializes in imo-yōkan, or sweet bean jelly flavored with sweet potato. Though there are many shops in Asakusa carrying the "Funawa" name, this is the only Funawa dessert shop that does live demonstrations while preparing the sweets.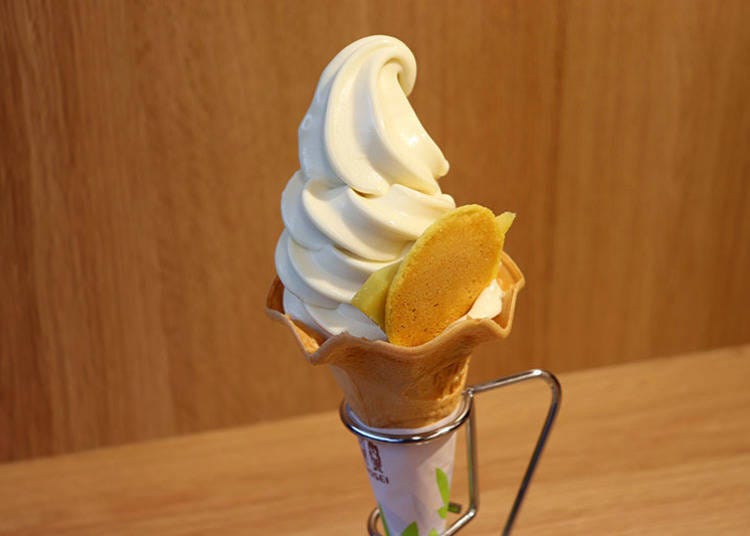 Starting with vanilla and matcha soft cream flavors, the most recommended item is the "Imo-yōkan Soft Cream", the sweet potato flavored bean jelly soft cream, at 350 yen (with tax). The sweet potato flavored bean jelly, also called the "funawa" at the shop, it boiled in a kettle until it becomes a paste, and mixed with milk to create the soft cream.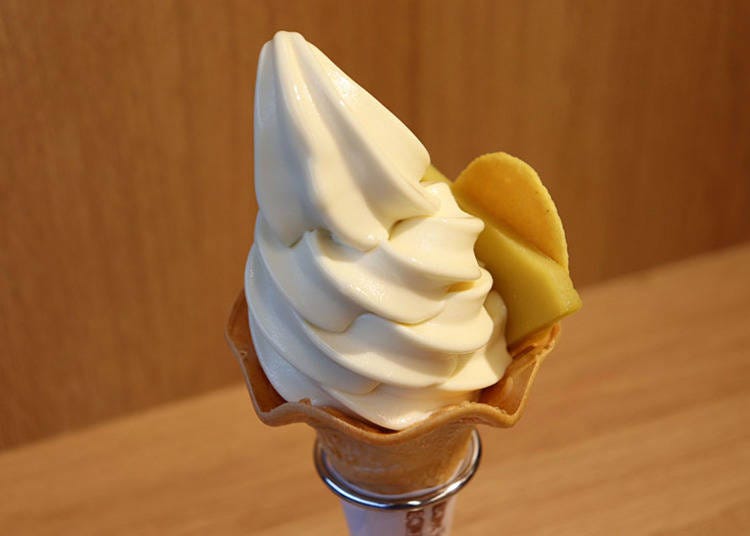 The ice cream is naturally sweet and fragrant, and has a very smooth texture! Slices of imo- yokan and roasted rice crackers made with imo-yōkan, called "Golden Sweet Potato Coins", are use as toppings, and make for an unbeatable combination with the ice cream!

Made without any additives, "Funawa" makes full use of the natural flavor of its ingredients, creating delicious snacks with a wonderful taste and smell.
If you're having the "Imo-yōkan Soft Cream", we recommend getting the "Handmade Imo-yōkan and Cream Cheese Pie", for 350 yen (with tax) to complement it! With a flaky pastry and mildly sour cream cheese filling, it complements the ice cream wonderfully. The balance of the warm pie with cold ice cream is absolutely "oishi"!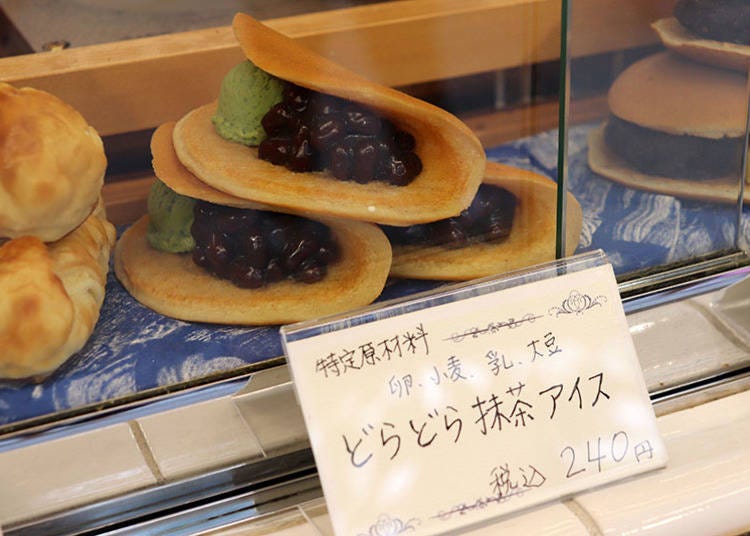 Besides these, the "Doradora Matcha Ice Cream" is another popular menu item, at 240 yen (with tax). Though dorayaki, or sweet bean pancakes, are one of the signature sweets of "Funawa", it is only at the Nakamise 3rd shop that you can watch them being made on the spot. Particularly in winter, the dorayaki and pie are especially popular amongst patrons. Please do experience the taste of "Funawa" for yourselves!
舟和 仲見世3号店

Address

1-20-1 Asakusa, Taito-ku, Tokyo-to

Nearest Station

Asakusa


Phone Number

03-3844-2783

Business hours: 10:00 a.m. to 7:00 p.m.
Open year round
Yamatoya: A pickled food shop with a long history, and generous helpings of monaka ice cream!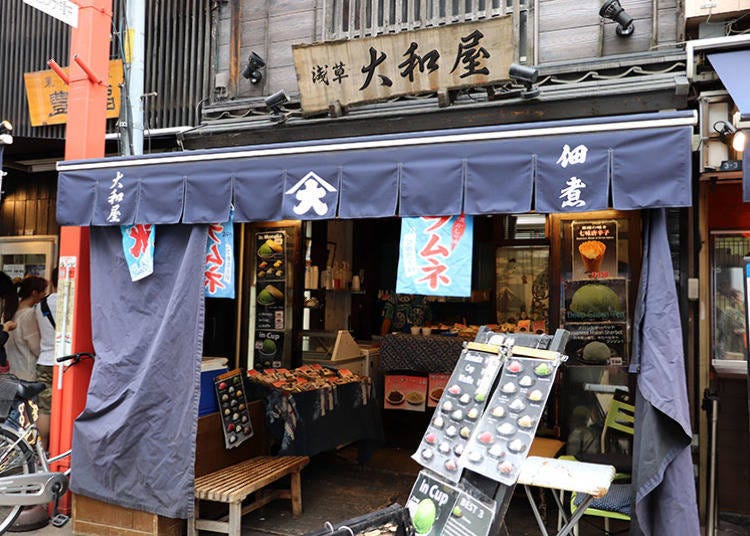 Next up, we have Yamatoya, an Asakusa ice cream shop located along Denbouin dōri. Open since the Meiji period, the shop has a long history as a preserved food and pickle shop. According to the third-generation owner, Asakusa used to be a town with many middle-aged and elderly people, but with the increase in the number of foreign visitors and students on field trips, there aren't really people left who want to buy preserved foods…

And so, around three to four years ago, the shop started selling ice cream, ramune soda, and other sweets during hot periods.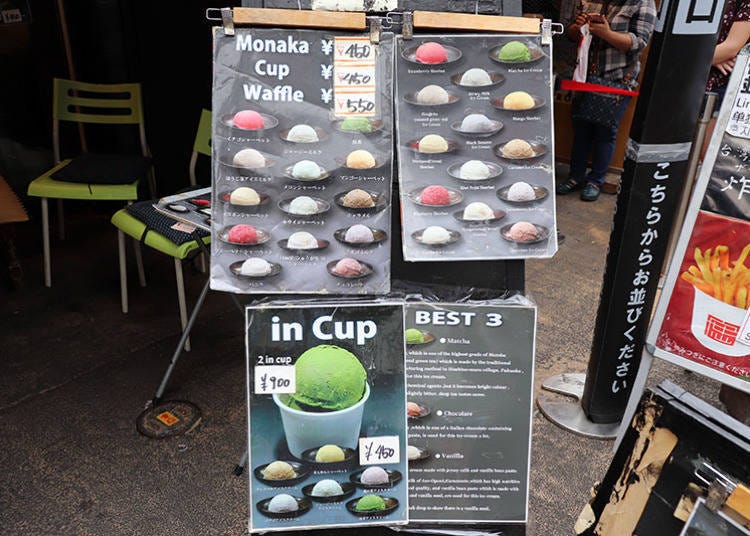 The pop-up menu at the shop front is in both English and Japanese, and cold foods such as ice cream and ramune soda are available till October. Though they aren't on sale during the colder months from November to February, you can have cold sweets and desserts at the shop for more than half of the year.

There are three type of ice cream to choose from, monaka, which is a wafer filled with bean jam, cup, and cone. The monaka and cup are 450 yen each (with tax), while the cone is 550 yen (with tax)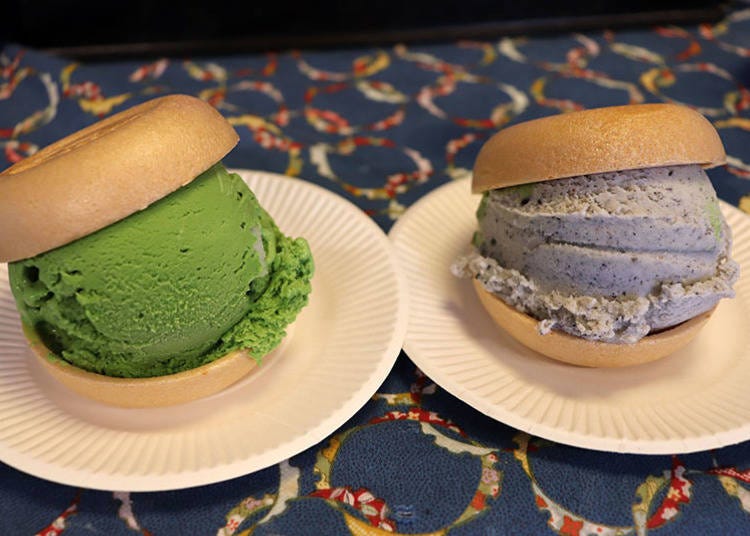 As expected, we recommend the Monaca ice cream. It's rare to see ice cream being served in the middle of a monaka wafer, and it's popular amongst sightseers too, with many exclaiming "ice cream hamburger!" as they eat it.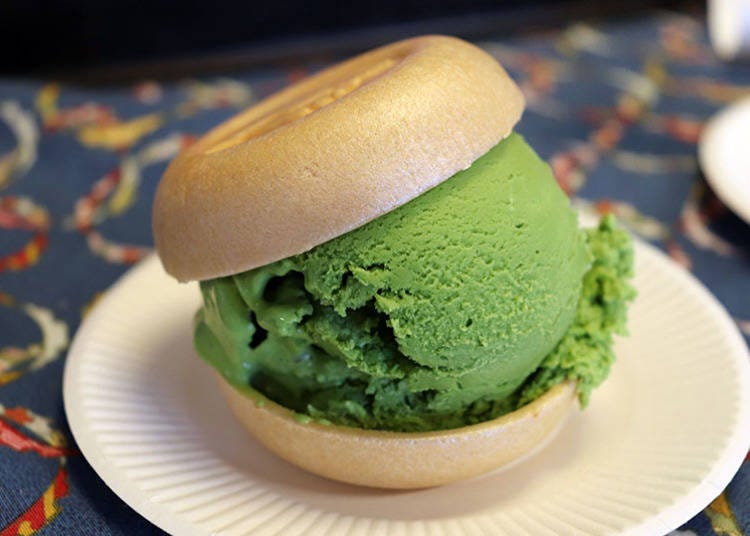 This is the most popular item, the "Matcha Ice Cream". Just from looking at it, the brightly colored matcha ice cream with the monaka makes for a stunning contrast. The image of the large volume of the ice cream scoop sandwiched in the monanka makes for a great social media post too! The faint bitterness and creamy sweetness make for a delicious balance in flavor. Besides matcha, the hojicha flavored ice cream is popular as well.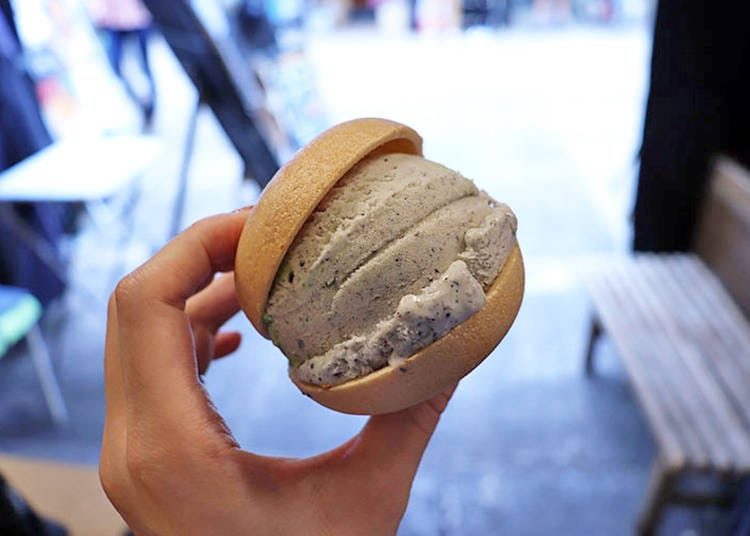 The strongly flavored black sesame ice cream is another popular item amongst foreigners, with its distinct flavor reminiscent of Japanese cuisine. Gripping it with one hand, you can really feel the bulk of the ice cream.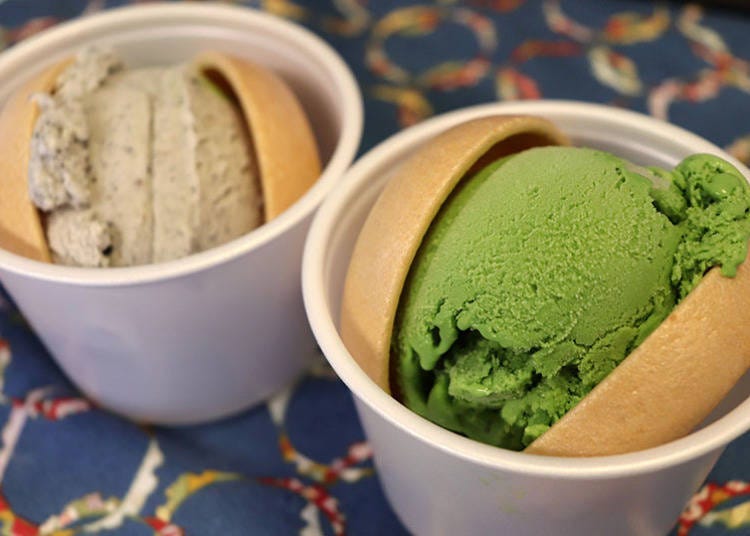 A cup is available upon request when you buy the monaka ice cream. If you're afraid of dropping your ice cream, or of the ice cream melting and dirtying your hands, you can use a cup instead to enjoy your ice cream till the end! We highly recommend giving this extra large monaka ice cream a try.
大和屋

Address

2-3-3, Asakusa, Taito-ku, Tokyo-to

Nearest Station

Asakusa


Phone Number

03-3842-7725

Business hours: 12:00 p.m. to 5:00 p.m.
Closed on Tuesdays and Thursdays
Fruits Parlor Goto: Towering strawberry parfaits!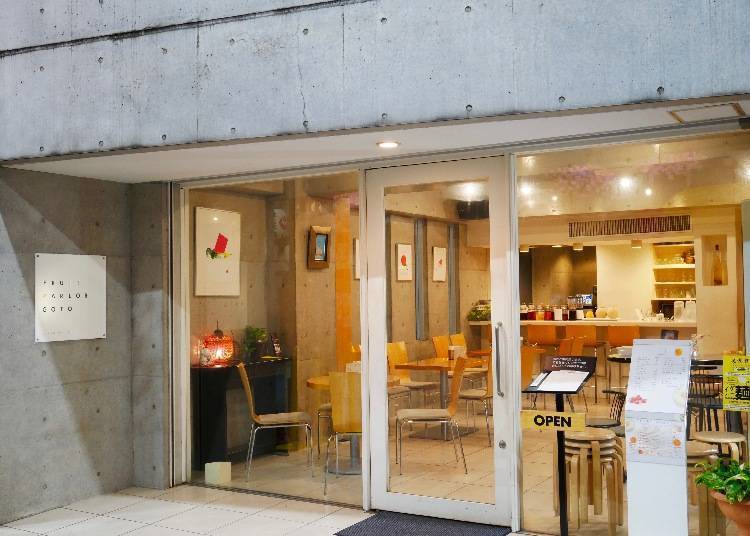 Our last Asakusa ice cream shop recommendation is "Fruits Parlor Goto", which is a short 2-minute walk away from Asakusa Station (Tsukuba Express). The shop is famous for their fresh fruit and artfully created parfaits.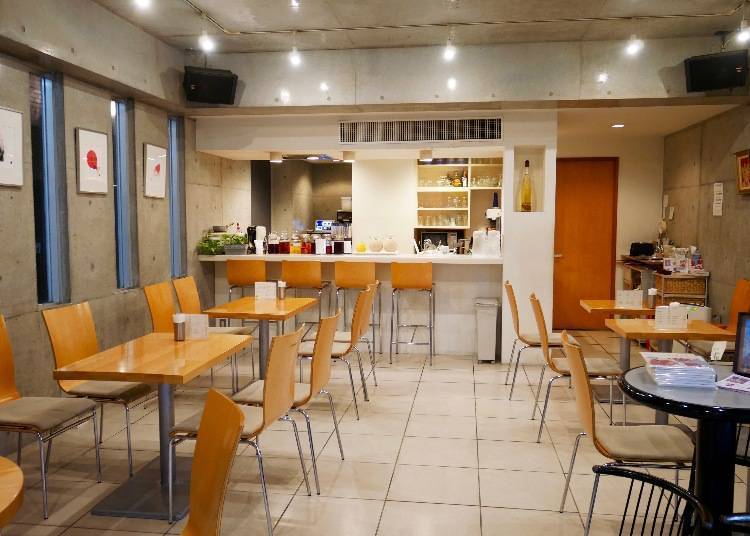 First started over 70 years ago, the shop is now onto its third-generation owner, and the shopfront has been renovated into a modern and refreshing style. With the high quality and flavor of an old shop with a long history, coupled with the stylish interior and newly created parfait menu, it's no surprise that it's so overwhelmingly popular!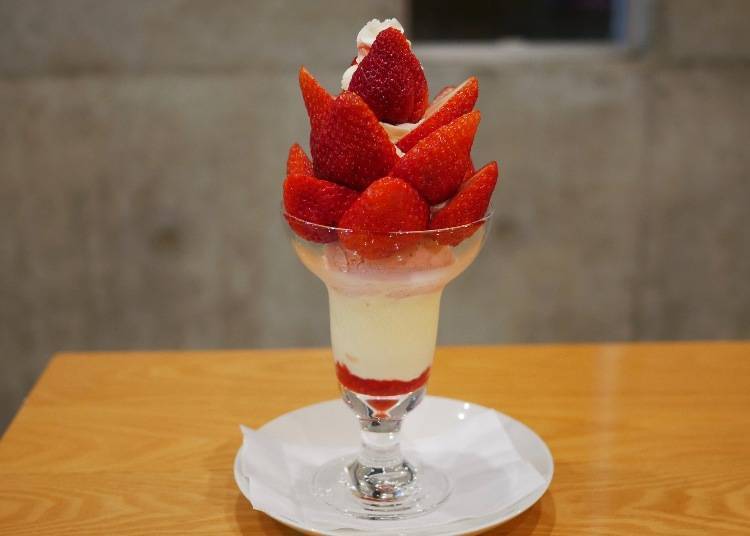 One of the recommendations from the ice cream menu is this, the "Yon-shū no Ichigo no Tabe Kurabe Parfait", or parfait where you can eat and compare four types of strawberries, at 1380 yen (with tax). As the strawberry season is from January to March, this is a winter exclusive menu that makes use of different varieties of strawberries to create a parfait where you can eat and compare the different types!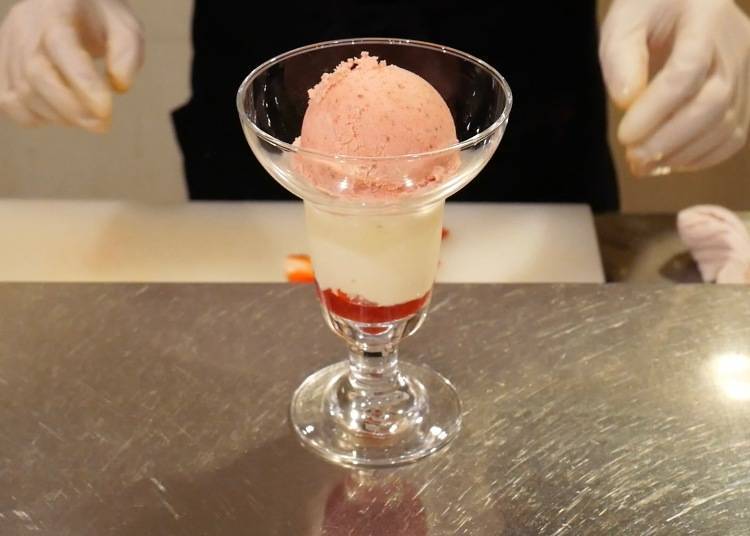 Using a classic parfait glass, strawberry confiture and fresh cream are layered at the bottom. Strawberry ice cream is used to top the bottom to layers, and fresh strawberries are arranged beautifully on top.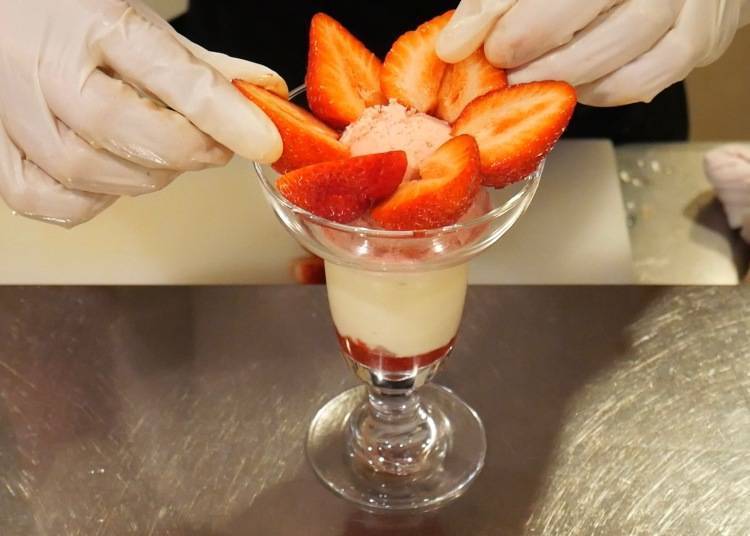 The strawberry varieties used differs by the day. It's the perfect food for those looking to fill the stomachs with fresh and juicy strawberries!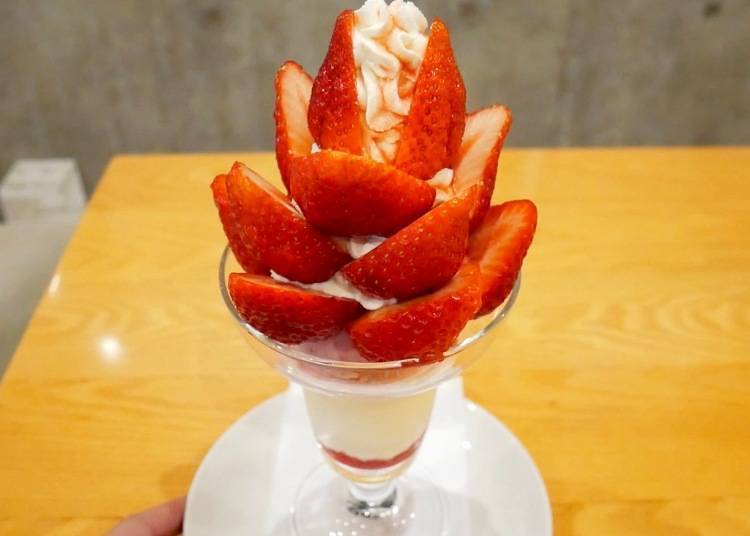 The tower of strawberries results in an absolutely gorgeous parfait! The combination of strawberries and fresh cream, along with the light and refreshing ice cream, come together to create a stunning and delicious dessert.

For the Gotō family, the love of fruit runs in their blood, and "Fruits Parlor Goto" is the result of three successive generations of the family. It's not just their strawberry parfaits that are excellent, they serve many other delicious and colorful fruit parfaits as well, so be sure to try them out!
フルーツパーラーゴトー

Address

2-15-4, Asakusa, Taito-ku, Tokyo-to

Nearest Station

Asakusa


Phone Number

03-3844-6988

Business hours: 11:00 a.m. to 7:00 p.m.
Closed on Wednesdays, and occasional irregular closures
The above are five must-try Asakusa ice cream shops. When you visit the popular sightseeing destination Asakusa, why not enjoy your visit with an ice cream in hand too?

Price information is accurate as of September 2019. There may be changes in prices in line with prevailing tax rates.

Written by: Naho Jishikyu
*This information is from the time of this article's publication.
*Prices and options mentioned are subject to change.
*Unless stated otherwise, all prices include tax.