Akihabara is delicious! Already world famous among pop culture fans, it's recently been garnering attention from gourmets too.

Here are a few top recommendations for where to eat in Akihabara. A well-established curry shop that you must visit, a karaoke shop that offers a ramen that will shock you with both its look and taste, and a taco shop that has its own loyal fanbase!
1. Bengal: Legendary Curry With a 46-year History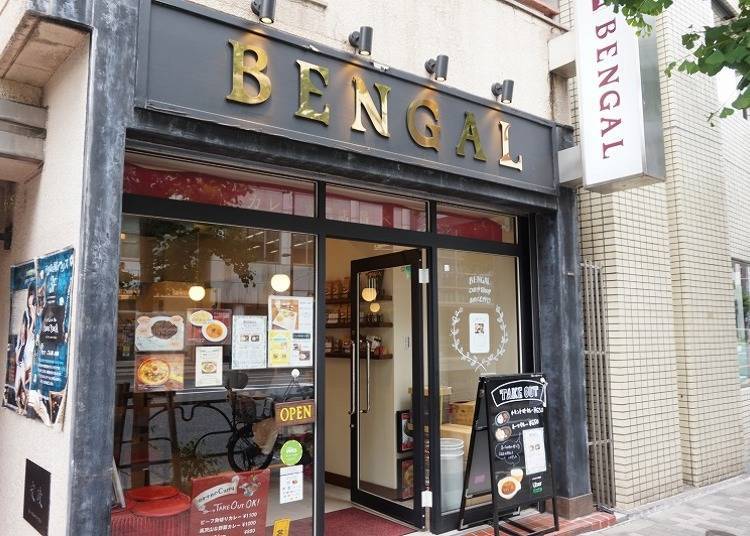 Bengal has been operating in Akihabara for over 40 years. Established in 1973, it has often featured on television and in magazines, and is loved by many local and foreign fans alike.

This fragrant curry shop uses its own original curry powder recipe, and has a close relationship with spice importers and its spice manufacturer.
If you get lost in the extensive menu, the signature Beef Cube Curry (1,100 yen, tax included) is recommended. The smooth, yet robust curry and the impact of the soft beef pair for plenty of umami and will make your mouth so, so happy!

You can choose from three levels of spiciness: "Sweet" and "medium hot" are tasty, but if you really want to taste the essence of Bengal feel the rich aroma of spices to the fullest, "spicy" is a must. If it proves too much to handle, you can always soothe the burn with some rice.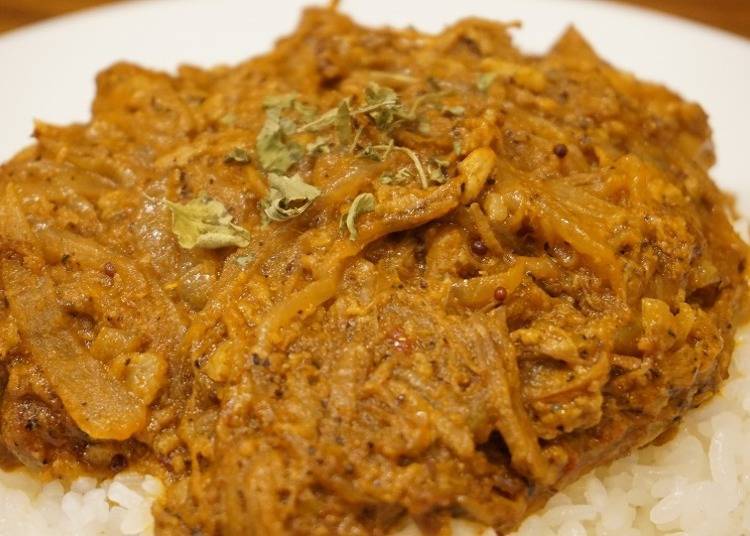 Repeat diners should pay special attention to the "Chili Beef Curry" (1,300 yen, tax-included) too. Made with six kinds of peppers from Japan, Korea, China, Mexico and India, it's a spicy curry with bite that'll make you break a sweat. Rather than cubed beef, this curry uses shredded beef.

The hot peppers, beef, and sweet of onions are exquisitely intertwined, in this delicious gem of a dish that, even if you find it a bit spicy, will have you saying, "Well, one more bite!"
Since relocating in Akihabara in March 2018, the shop looks like a new store. Both table and counter seating are substantial and it is easy for group dining.

Some staff members can speak English and Chinese, and an English menu is available, making it easy for overseas patrons to use. For additional convenience, cashless payment is available, and various credit cards and electronic payments such as Apple Pay can be used.

Please be sure to experience the taste of a well-known store, whose name is sure to come up when you ask "What's the best curry shop in Akihabara?"
ベンガル

Address

101-0021 Tokyo, Chiyoda-ku, Sotokanda 3-6-1, Maruyama Building 1F

Nearest Station

5-minute walk from Suehirocho Station from Exit 3 (Tokyo Metro Ginza Line)
10-minute walk from Akihabara Station Electric Town Exit (JR Yamanote Line)


Phone Number

03-6260-8879

Hours: 11:30 - 21:00, 11:30 - 15:00 1st & 3rd Mon. every month (or following Tues. if Mon. is a national holiday)
2. Blaise: Famous Taco Shop Loved by Akihabara Fans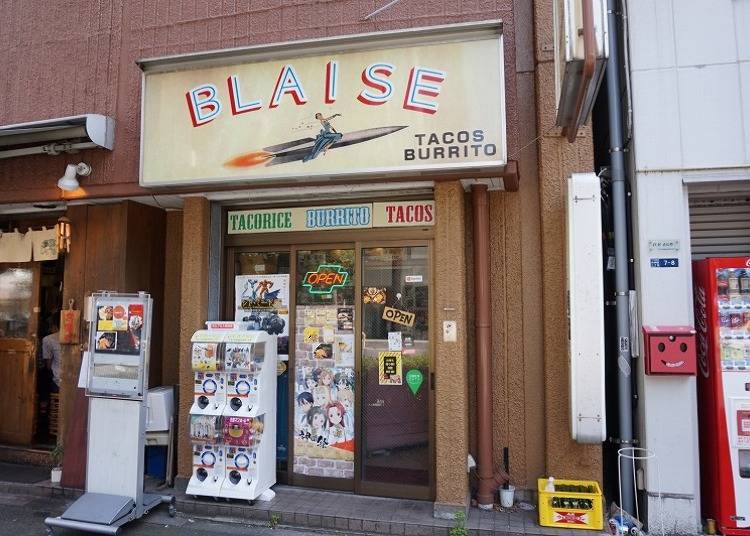 Restaurant turn-over in Akihabara is frequent, but one small, much beloved taco shop has endured. While tacos are commonplace in Mexico, Blaise is the only taco shop in Akihabara.

Mild seasoning makes their tacos enjoyable for anyone, and they're the perfect take-out meal for a walk though Akihabara.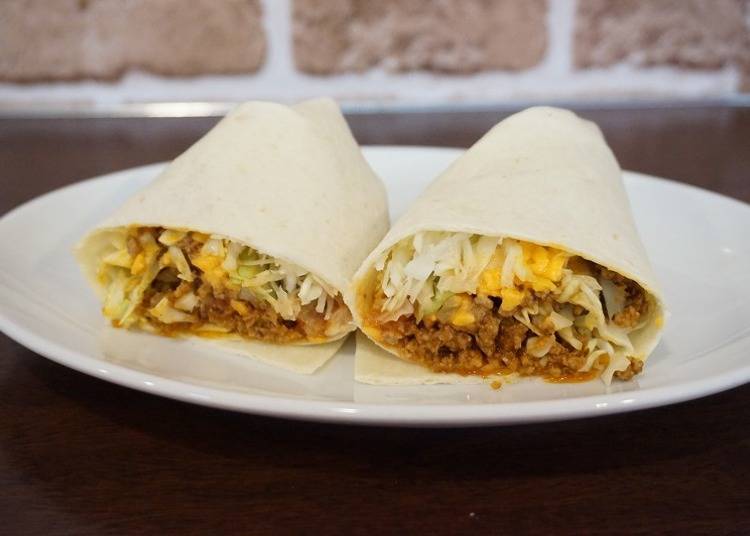 As soon as you place your order and pay for it, the store's manager will start cooking it right away and you'll have your meal in five minutes! There are several taco types on the menu, and the "meat taco" is only 450 yen (tax included).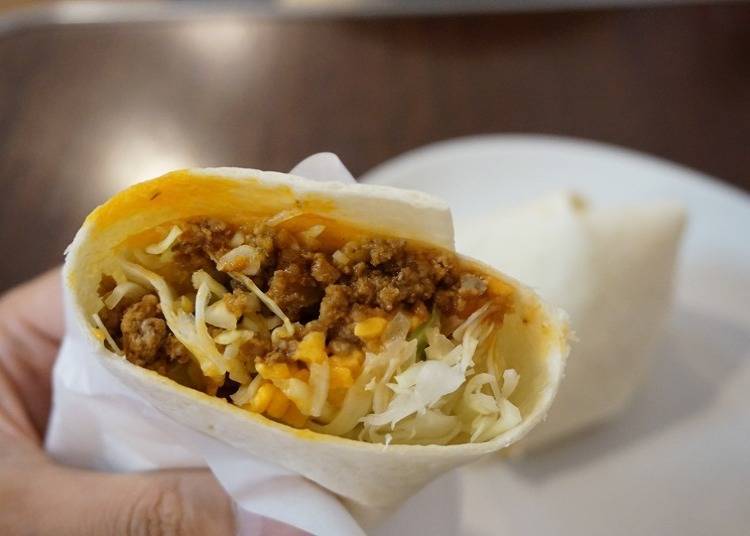 The meat taco is stuffed with cheese, meat, vegetables, and salsa. It's served wrapped in aluminum foil, which keeps it warm and makes it easy to hold while the flavor of this tasty taco fills your mouth.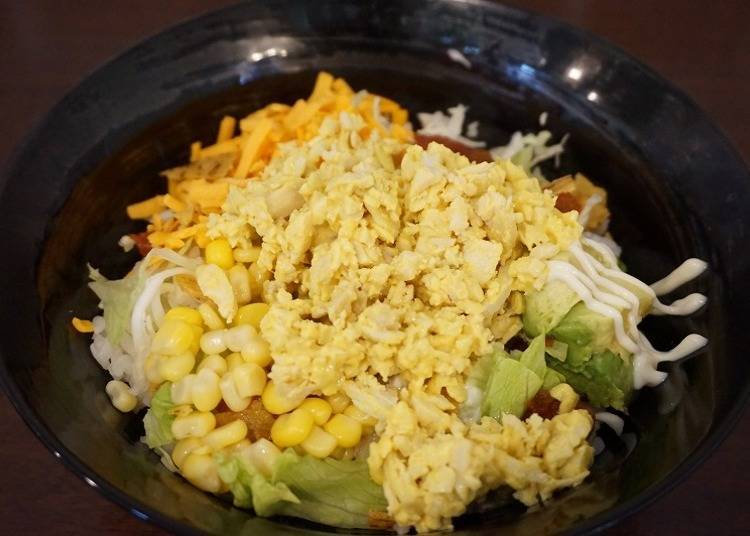 If you'd rather have rice than a tortilla, the 600 yen (tax included) "Taco Rice" is a great way to go. An Okinawan concoction, taco rice is simply typical taco ingredients served on top of rice in a superb collaboration of Mexican and Japanese tastes.

"California Taco Rice" 650 yen (tax included) puts a different spin on taco rice by adding chicken and topping it with honey mustard. The balance between the honey's sweetness and the mustard's zing is exquisite and enhances the chicken's flavor, while the rich cheddar cheese takes this fusion dish out of this world!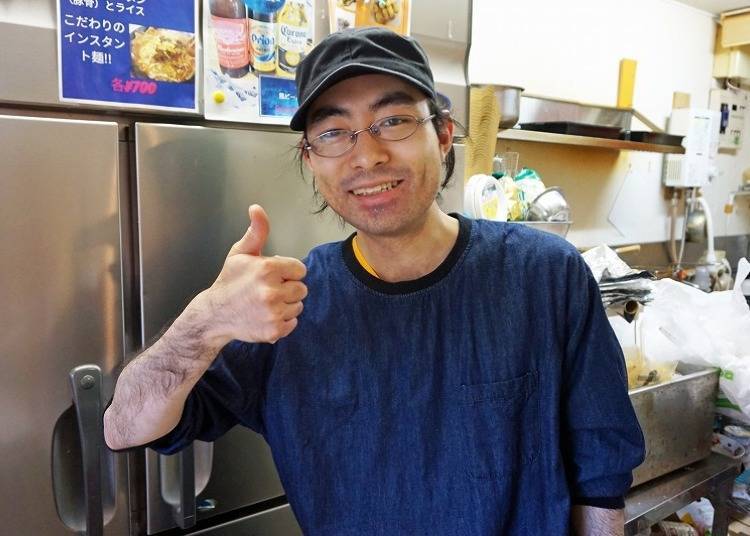 Store manager Mr. Endo. Seems like a one man show!
One benefit of being a non-chain restaurant is that new dishes are actively incorporated as the manager, Mr. Endo, comes up with them. Each time you visit, you might make a new discovery!

In the spirit of its fellow Akihabara restaurants, Blaise is decorated with figures and posters, and Mr. Endo is a friendly host who often engages customers in conversation about anime or games. Delicious food and a cozy atmosphere make Blaise on of Akihabara's most popular secrets!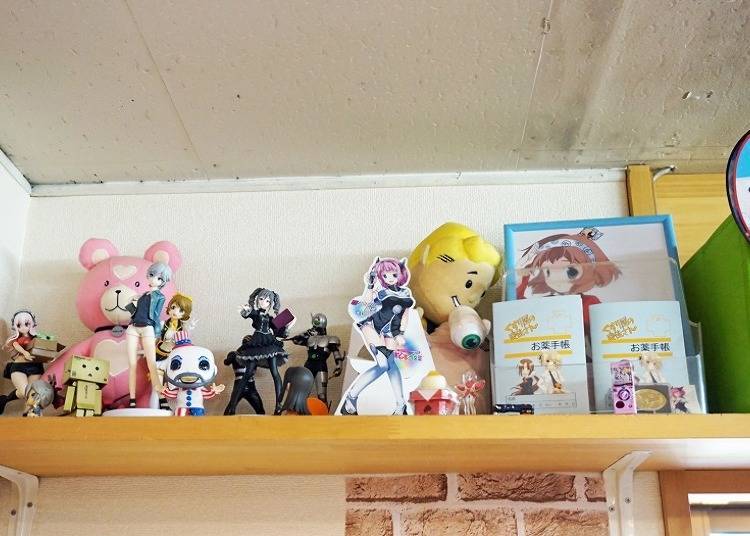 ブレイズ

Address

101-0021 Tokyo, Chiyoda-ku, Sotokanda 3-7-9

Nearest Station

5-minute walk from Suehirocho Station Exit 3 (Tokyo Metro Ginza Line);
10-minute walk from Akihabara Station Electric Town Exit (JR Yamanote Line)


Phone Number

03-3255-6540

Hours: Mon. – Sat., 11: 45 - 21: 00; Sun. 11: 45 - 20:00
3. Karaoke Pasela: Karaoke and Extravagant Cuisine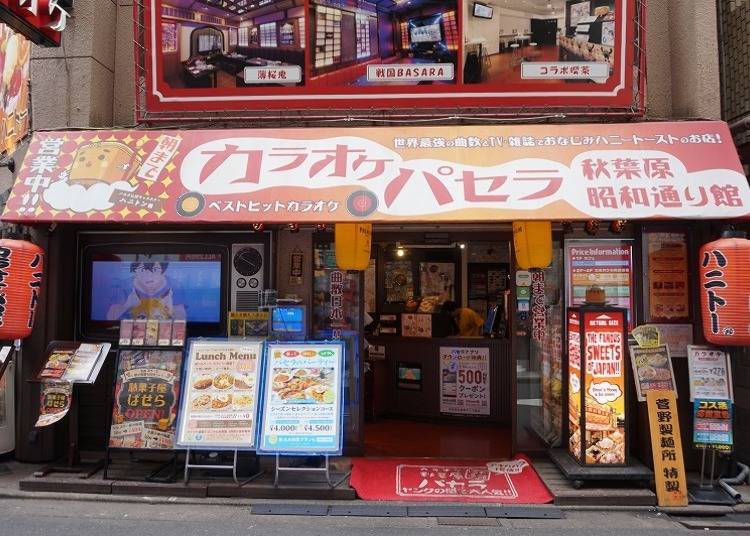 At typical karaoke shops you'll have no problem finding drinks and french fries, but Karaoke Pasela is a bit different with each outlet having its own chef. This is a tasty place when you're looking for where to eat in Akihabara.

In particular, "Pasela Akiba Showadorikan," with its retro Showa Era motif, has developed a large number of dishes and services unique to the store, and is attracting attention.

The 1st floor even has a dining-only area, so you can enjoy lunch and dinner with your friends even if you're not a karaoke superstar!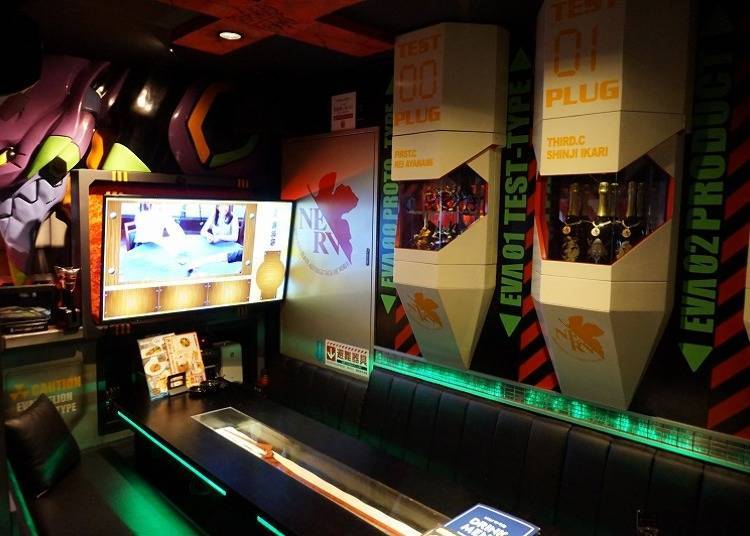 ©GINAX・カラー @PASELA RESORTS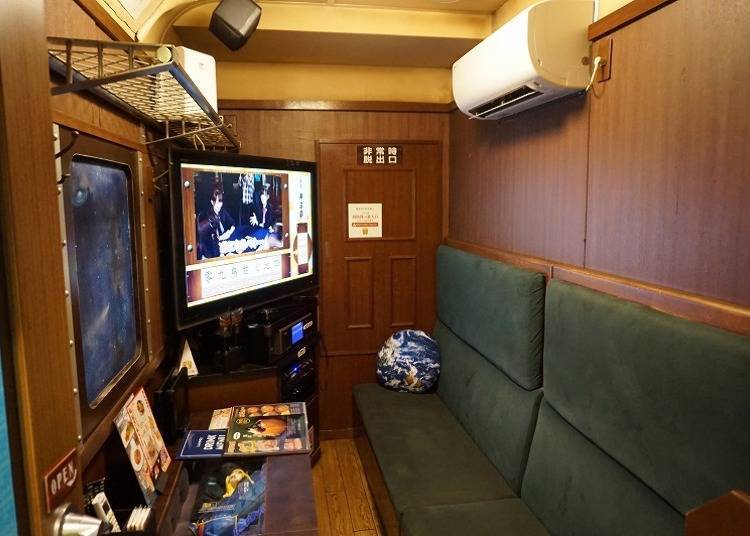 Some rooms look like classic train cars!
The shop offers various kinds of karaoke rooms, including those dedicated to anime and games, rooms with NES, and even one that looks like a Showa dining parlor. Rooms custom decorated for otaku of all types are sure to excite and inspire singers! Each room features a tablet for conveniently placing orders.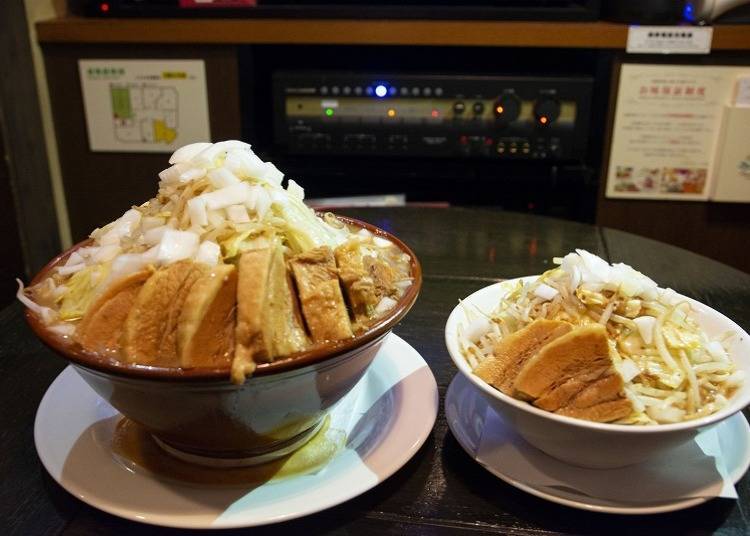 Left: Triple Ramen Paro; Right Ramen Paro
One dish that's only available at the Akihabara store (as of June 2019) is Ramen Paro (860 yen, tax included).

This noodle bowl is inspired by the dishes served at ramen specialty stores and is loved by fans of Ramen Jiro. A previous Pasela manager was a huge ramen fan, and his legacy lives on in this dish.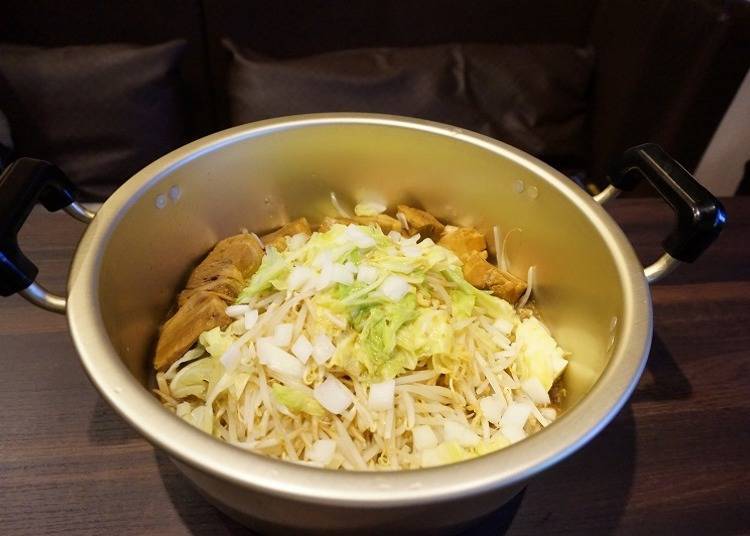 It can also be served in a pot so everyone can share! Nabe Paro, 2,300 yen (tax included)
True not only of the noodles themselves, but the volume of vegetables and pork is also perfect. The standard size itself is impressive, but can you believe there's also a "Triple Ramen Paro" (2,300 yen, tax included) available? You might need a little help from your friends!
There are many other large-volume menu entries that should be recommended. The Megamelon Float (1,600 yen tax included) is a super huge glass of melon soda with three scoops of vanilla ice cream and topped with whipped cream. Be sure to have several straws and spoons, to have fun with everyone like the Triple Ramen Paro!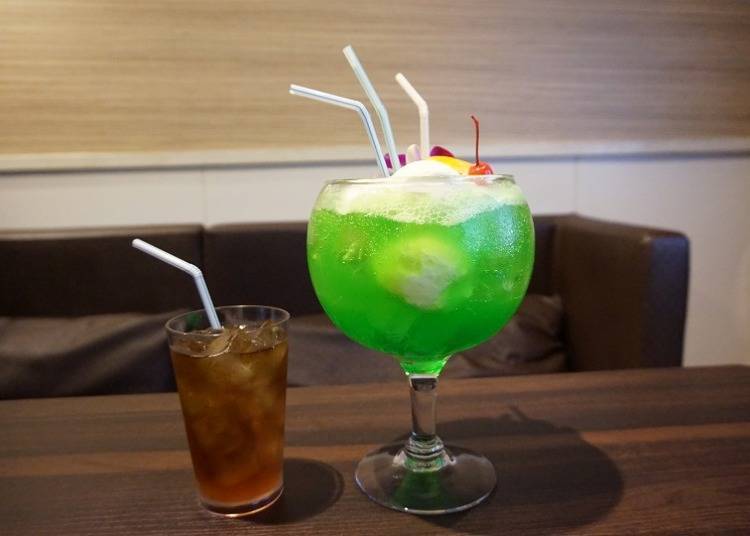 Compared to regular drinks, it's more like a fish bowl than a glass!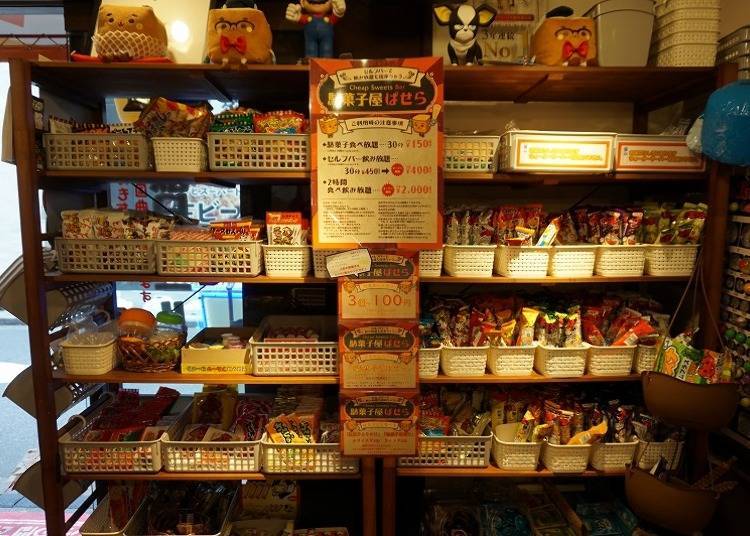 Near the 1st floor reception desk there's an all-you-can-eat candy corner where you can indulge for 30 minutes for only 150 yen! Of course eating is great, but choosing is half the fun!

You'll be able to sample some of the most popular candy and snacks in Japan including Umaibo ("delicious sticks"), Morocco Yogur, and Yochan Ika. Karaoke Pasela Akiba Showadorikan isn't just for karaoke – it's like a toy box full of charms!

English by Gabriel Wilkinson
KARAOKE PASELA Akihabara Showa-Dori

カラオケパセラ秋葉原昭和通り館

Address

101-0025, Tokyo, Chiyoda-ku, Kanda Sakumacho 2-10

Nearest Station

5-minute walk from Akihabara Station Showa Dori Exit (JR Yamanote Line)


Phone Number

0120-706-738

Mon. - Thu., 12:00-5:00 (following morning); Fri. & Holidays, 12:00 - 7:00 (following morning); Sat., 11:00 - 7:00 (following morning); Sun. & National Holidays, 11:00 - 5:00 (following morning)
*This information is from the time of this article's publication.
*Prices and options mentioned are subject to change.
*Unless stated otherwise, all prices include tax.