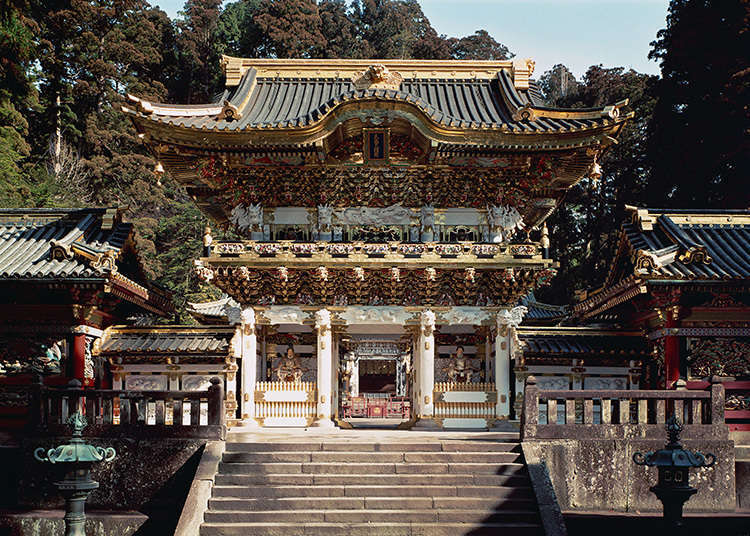 Nikko is located in the northwestern part of Tochigi Prefecture, best known for its vast and rich nature as well as the the many famous sightseeing spots, including historical shrines and temples. As it used to be the sacred land of mountain worship, many people visit the place for its distinctive mystical atmosphere.
Kegon Falls: One of Japan's Highest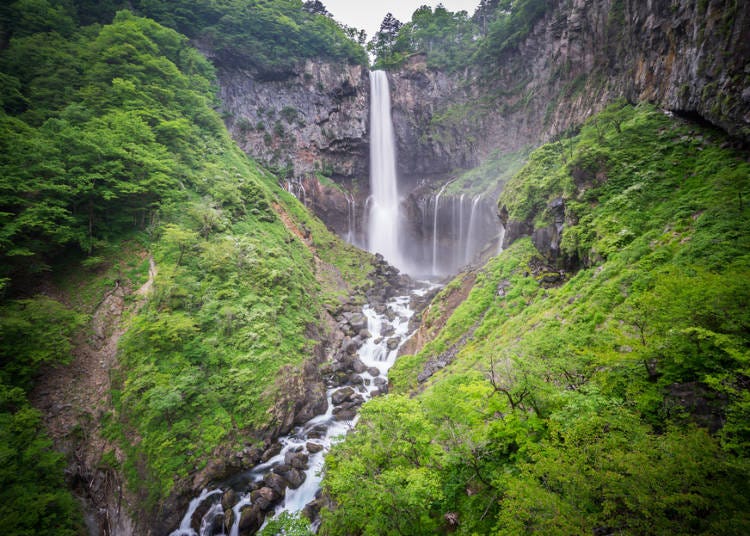 The Kegon Falls has an impressive height of 97 meters and is a representative natural landmark of Nikko. Legend goes that Kegon waterfall was named after the Kegon-kyo (Avatamsaka Sutra) which is one of the Buddhist scriptures. You can feel its mystical energy just by looking at the powerful waterfall. The Kegon Falls, with its stream coming from Lake Chuzenji, is one of the Three Great Waterfalls of Nikko, next to Kirifurinotaki Falls and Uraminotaki Falls, making the area a major sightseeing spot. If you take the elevator down to the waterfall viewing spot, you'll be able to get really close to the basin where the water falls with deafening sound. The powerful waterfall that was designated as a National Scenic Beauty in 1931 and its magnificent scenery is a sight you won't forget.
Address

Chuguushi, Nikko-shi, Tochigi, 321-1661
View Map

Nearest Station

Nikko Station (JR Nikko Line)

Lake Chuzenji: A Place to Witness the Breathtaking Beauty of Changing Seasons
Lake Chuzenji is a lake situated in Nikko National Park that was created by a volcanic eruption as long as 20,000 years ago. It is the largest lake in Tochigi Prefecture with a perimeter of about 25 kilometers. It is also known as the lake with the highest elevation level in Japan (among the lakes with an area of 4 square kilometers or larger, excluding artificial lakes). The area used to be prosperous as a summer resort for international visitors and today, there are countless accommodations and restaurants by the lake. The lake side is also dotted with hot springs and public baths with nature as the main backdrop of the area. The view of Lake Chuzenji changes with every season, such as azaleas in early summer and red leaves in autumn.
Address

Chuguushi, Nikko-shi, Tochigi, 321-1661
View Map

Nearest Station

Nikko Station (JR Nikko Line)

The Great Waterfalls of Oku-Nikko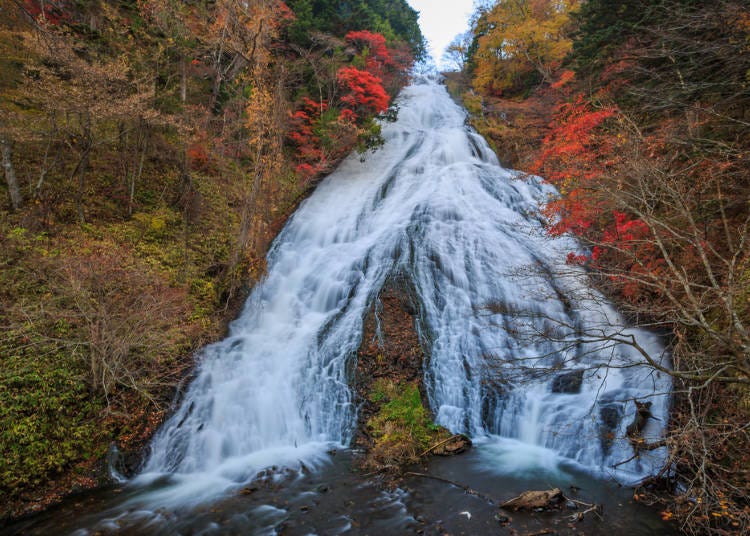 Yudaki is a great waterfall measuring 70m in height and 110m in length. This waterfall with its unique forked shape is one of the Three Great Waterfalls of Oku-Nikko, next to the Kegon Falls and Ryuzunotaki waterfall - not to be confused with the three great waterfalls of Nikko.

Yudaki can be found on the hiking trail continuing from Senjogahara. From the waterfall viewing spot near the basin, you'll get a magnificent view of it flowing down for about 70 meters along the surface wall of the south side of Yunoko Lake, located at the foot of Mt. Nikko-Shirane. The thundering sound of the water is almost deafening. A promenade was built near the waterfall which allows you to get up close to where the stream begins, as well as viewing it from the side. An amazing spot like this naturally attracts many photographers.
Address

Yumoto, Nikko-shi, Tochigi, 321-1662
View Map

Nearest Station

Tobu Nikko Station (Tobu Nikko Line)

Akechidaira: A Spectacular View of Nikko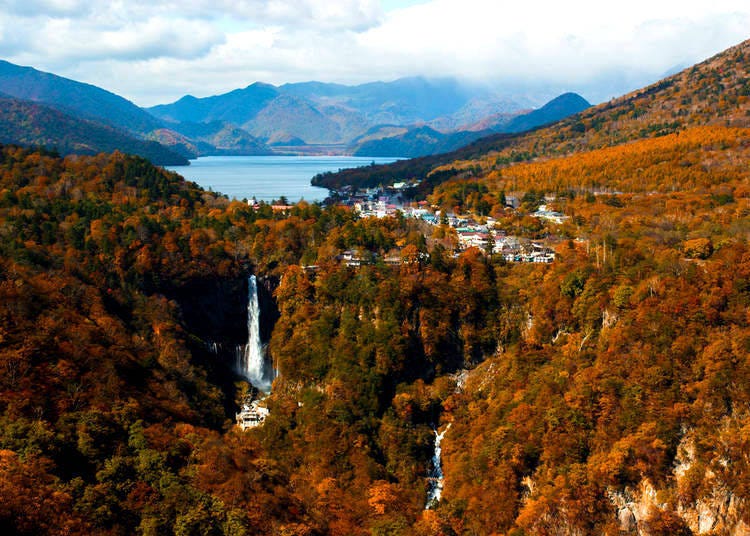 Akechidaira is located to the east of Lake Chuzenji and is known as a famous spot for viewing autumn leaves. Located at a height of approximately 1,437 meters above sea level and three minutes by ropeway, the view from Akechidaira observation platform is said to be the most beautiful in Nikko. A panorama of Nikko's magnificent nature with Lake Chuzenji, Kegon Falls, and Mt. Nantai spreads in front of your eyes. From the observation platform, you can continue on to Lake Chuzenji by using the promenade, a perfect place for those who enjoy trekking. The view from the steel tower located twenty minutes from the observation platform is also recommended. You can feel the power of nature come alive with a view that changes from season to season.
明智平展望台

Address

Hosomachi, Nikko-shi, Tochigi-ken, 321-1445, Japan
Nikko Tosho-gu Shrine: A Masterpiece of Elaborate Design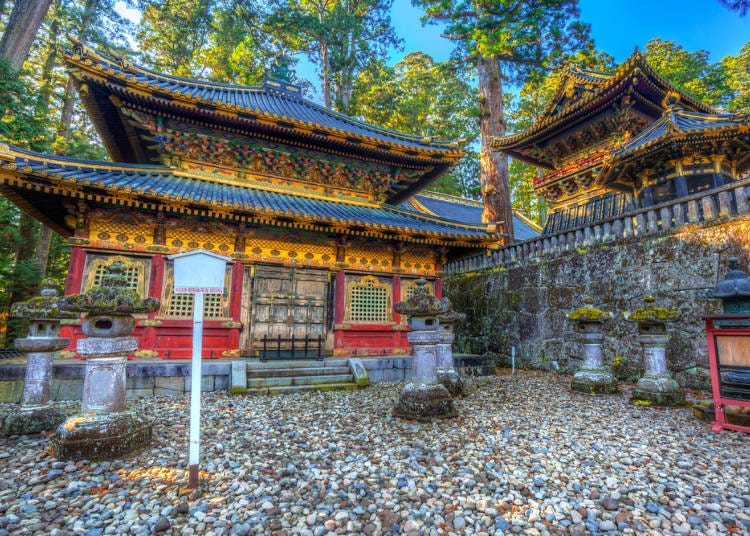 Nikko Tosho-gu Shrine enshrines Ieyasu Tokugawa, the Sengoku daimyo (a feudal lord during the period of civil wars in Japan) who lead the country into the Edo period by establishing Japan's shogunate as the first shogun. A lot of people from within the country and abroad visit this famous shrine. The history of the shrine goes back to the year 1616 when Ieyasu passed away and was enshrined there as a deity. In the precincts, there are 55 buildings including eight national treasures and 34 important cultural properties. In 1999, the entire complex was registered as a UNESCO World Heritage site as Temples and Shrines of Nikko. Yomeimon Gate has a luxurious atmosphere and the engravings on it are gorgeously colored by skillful artisans. The carvings of the three wise monkeys and Nemuri-neko (sleeping cat) are everywhere and it's breathtakingly beautiful.
Address

2301, Sannai, Nikko-shi, Tochigi, 321-1431
View Map

Nearest Station

Nikko Station (JR Nikko Line)
20 minutes on foot


Phone Number

0288-54-0560
Visit Nikko and Have a Mystical Experience!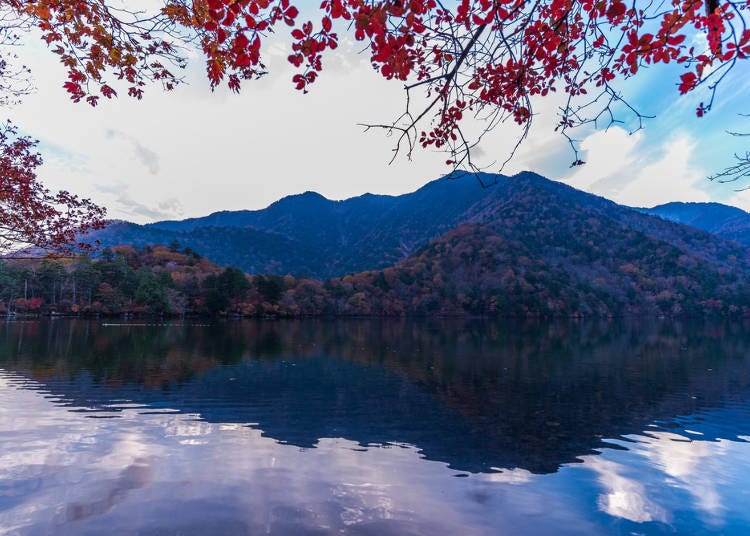 So if you're looking for a place to experience the beauty of Japan's nature without having to travel far from Tokyo, take the journey to Nikko and see it for yourself!
*This information is from the time of this article's publication.
*Prices and options mentioned are subject to change.
*Unless stated otherwise, all prices include tax.