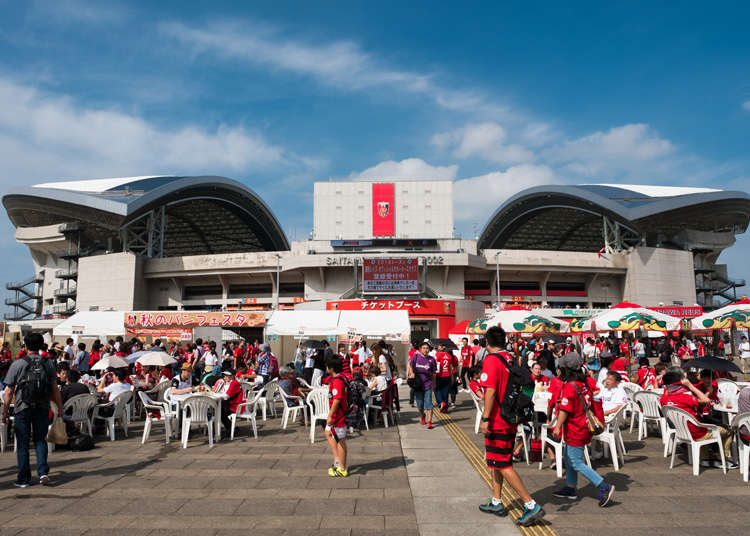 Saitama, right next to Tokyo, is a popular area when it comes to soccer. The local pro team "Urawa Red Diamonds," boasts a very supportive fan base, and is active not only in Japan but also internationally. And while you are at it, don't forget that Saitama, is also home of the "Holy land of Bonsai," a town that you are going to want to see, if you appreciate Japanese culture.

Today, let's take a look at the Saitama Stadium 2002, and the Saitama Super Arena, plus at the surrounding areas.

main image:puttography / Shutterstock.com
Saitama Stadium 2002: A stadium just for soccer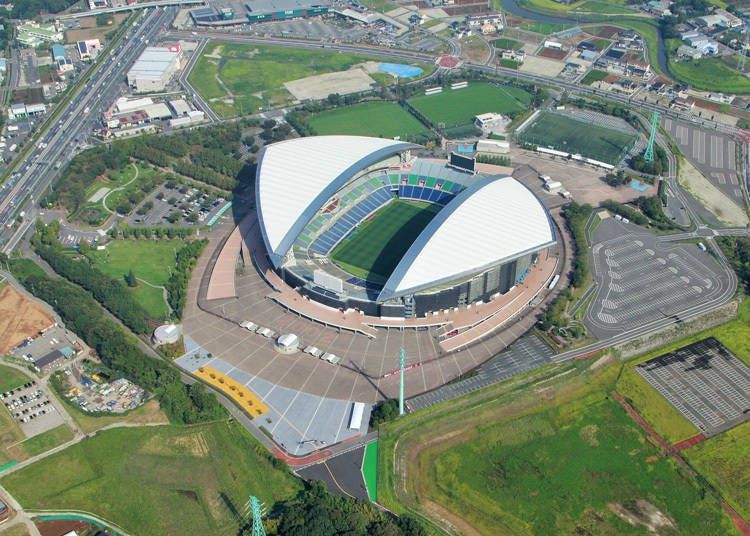 Image courtesy Saitama Stadium 2002
Saitama has been growing in popularity, also among young people, because of its proximity to Tokyo, and its cheaper rents and cost of life. Its soccer team, the Urawa Red Diamonds (Urawa Reds), counts many supporters, also among younger people.

Since the establishments of the Japanese professional soccer league, "J-League," in 1991, the Reds have been a popular team, with an enthusiastic fan base. The home of the Urawa Reds, is the Saitama Stadium 2002.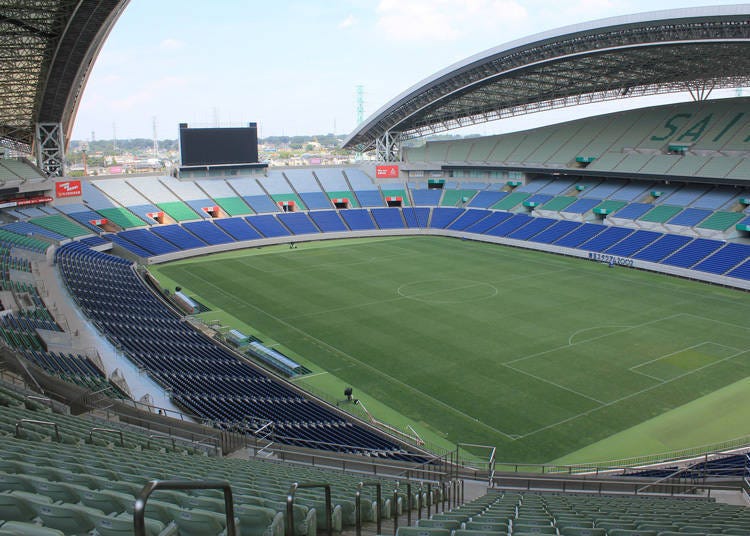 Image courtesy Saitama Stadium 2002
Saitama Stadium 2002 is a 15-minute walk from Urawa Misono Station, on the Saitama Highspeed Rail (Urawa Misono station is roughly 50 minutes by train from Tokyo Station). At the station, a large stained glass is the canvas of a depiction of the popular anime "Captain Tsubasa," and it's a popular picture spot. Saitama Stadium 2002 boasts 63,700 seats, making it the largest stadium in Japan.

The stadium was built specifically for soccer when the 2002 FIFA World Cup was held in Japan. There is a spacious park nearby for you to relax. The park is decorated with different kinds of cherry trees, lavender fields, and metasequoia trees, making it a sight in every season. The semi-finals of the soccer events in 2020 were supposed to be held in this stadium.
埼玉スタジアム2002

Address

2-1, Misono, Midori-ku, Saitama-shi, Saitama

Nearest Station

15 minute walk from Urawa-Misono Station

Saitama Super Arena, a multipurpose facility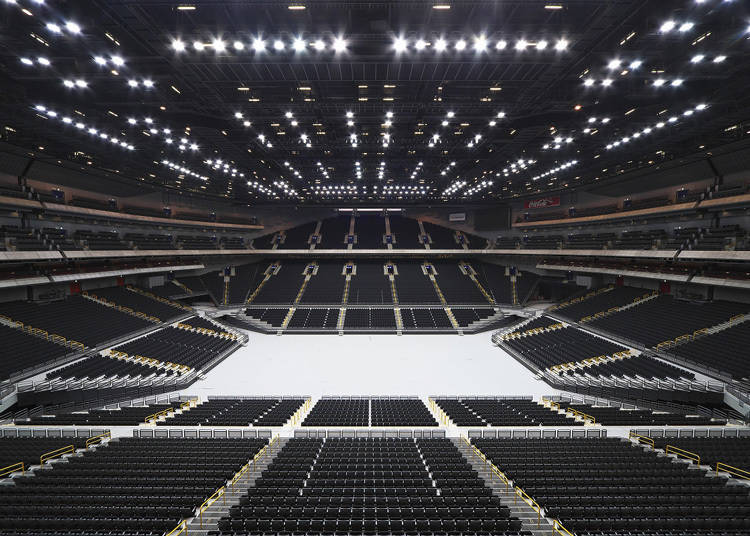 Image courtesy of Saitama Super Arena
Saitama Super Arena is a multi-purpose facility, adjacent to Saitama Shintoshin Station on the JR Takasaki Line and Utsunomiya Line.

It's about 30 minutes by train from Tokyo Station. For the locals, Saitama Super Arena may be an even more familiar stadium than the Saitama Stadium 2002.

In fact, Saitama Stadium 2002 is dedicated to soccer, while Saitama Super Arena, is used for various sports, martial arts, concerts, and exhibitions.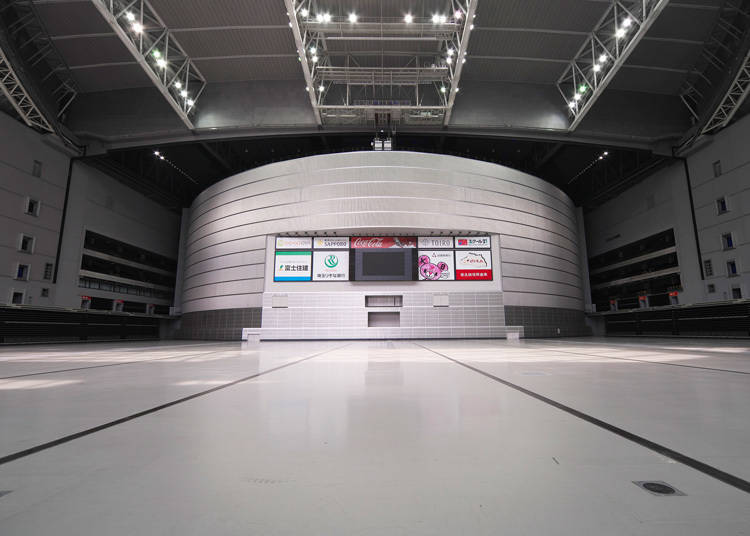 Image courtesy of Saitama Super Arena
Keyaki Hiroba, right next to the complex, is a relaxing place where zelkova trees line up casting a nice shade over the many benches. In winter, beautiful illuminations take place, making it a great spot for a date.

There are also several restaurants, making it pretty packed when there are events taking place. This arena was supposed to be the stage of the Basketball competitions during the Olympics in the summer of 2020.
さいたまスーパーアリーナ

Address

8, Shintoshin, Chuo-ku, Saitama City, Saitama Prefecture

Nearest Station

In front of Saitama Shintoshin Station

Recommended area spots:
1. COCOON CITY Shopping Mall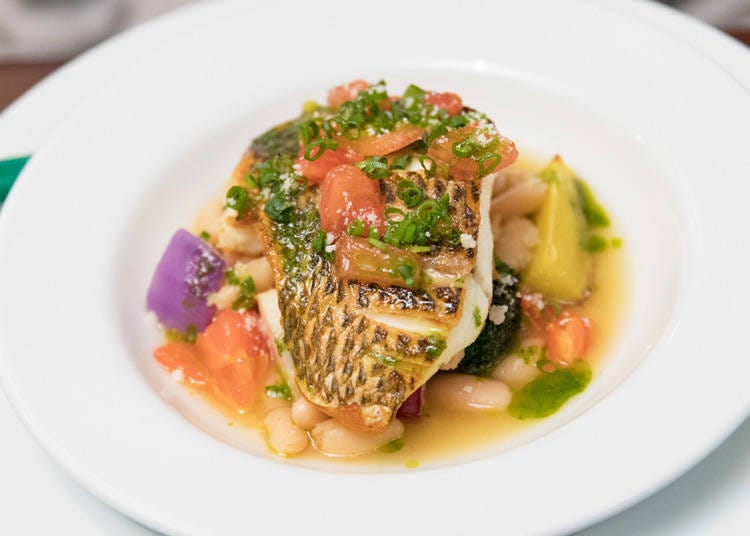 When you visit Saitama Super Arena for an event, if you can, make some time before or after the event, and visit COCOON CITY, a shopping mall with movie theatres, apparel shops, restaurants, and cafes. The complex opened in 2015 and it's state of the art. Among many other shops, you will also find an okonomiyaki stand that makes okonomiyaki on an iron plate on the spot.
Dining at COCOON CITY is great, but if you want to eat at a more local restaurant, we recommend the French restaurant "Bistro Anjoule." The chef, trained in France serves delicious French cuisine, with carefully selected Japanese ingredients. The interior of the store was renovated from a traditional Japanese house, incorporating western elements, like paintings and chandeliers, resulting in a modern Japanese-European design.
ビストロ・アンジュール

Address

Saitama Prefecture, Saitama City, Omita-ku, Yoshiki Town, 4-248-11

Phone Number

048-856-9497

Open: 11:20am-3pm (Last order at 1:30pm); 6pm-10pm (last order 8:30pm); Sunday 11:30am-3pm (Last order 1:30pm)
2. The Omiya Bonsai Art Museum, Saitama: Sanctuary of Bonsai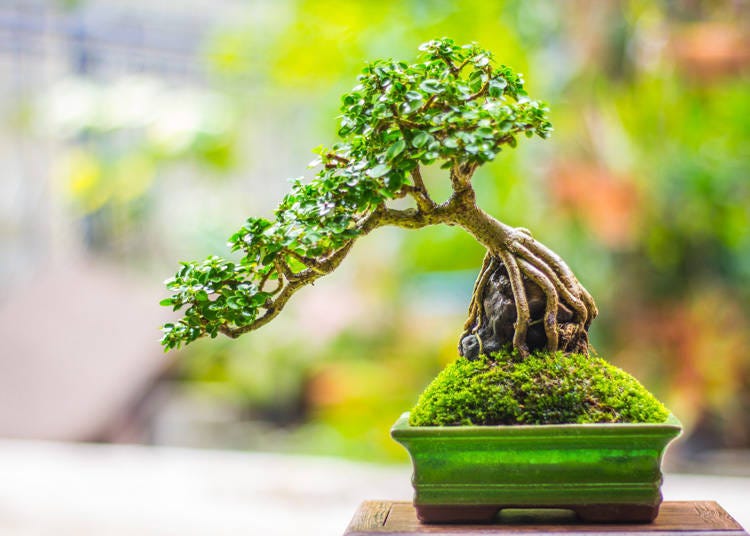 Bonsai is a traditional art that reproduces nature within a single tree planted in a small pot. Bonsai are loved by Japanese people and this art has been handed down for generations among craftsmen. Omiya City, in Saitama Prefecture, is nicknamed the "Holy Land of Bonsai," because of its 30 bonsai gardens which have been perfecting bonsai since 1935 (and where you can buy some made by experienced craftsmen).

The area where you can find most bonsai gardens is called Omiya Bonsai Village, where you can find 5 bonsai gardens. Some gardens even hold classes for you to experience making bonsai by yourself and allowing you to take home your very own bonsai, as well as teaching classes on "what is a bonsai" and "how to appreciate bonsai." The large Bonsai Festival, usually help on May 3-5, is a great destination for all bonsai lovers, and it attracts visitors from all over the country.

Near Omiya Bonsai Village, you will also find the Bonsai Museum, with various bonsai displayed in its halls. The bonsai garden in the courtyard shows 40-50 bonsai trees all year round. Audio guides are available in four languages (Japanese, English, Chinese, and Korean).
The Omiya Bonsai Art Museum, Saitama

さいたま市大宮盆栽美術館

Address

2-24-3 Toro-cho, Kita-ku, Saitama City, Saitama Prefecture

Phone Number

048-780-2091

Open: March to October, 9:00am to 4:30pm (Admission until 4pm). November to February, 9am to 4pm (Admission until 3:30pm)
https://www.bonsai-art-museum.jp
3. Masuya: Don't miss the eel dishes, specialty of Urawa!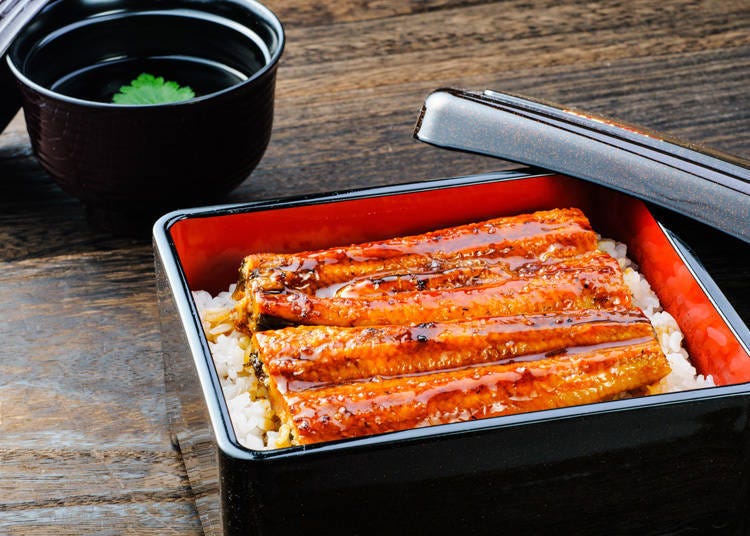 Eel is one of the staple dishes of Japan, and it's loved as a nutritious and flavorful dish. Traditionally, eel is prepared by carefully grilling it over charcoal, and dressing it with sweet sauce. The eel is then rested over white rice, and it's ready. This dish is called "unaju." Eat it once, and you'll be left wanting for more.

During the Edo period, the Urawa area, in Saitama City, Saitama Prefecture, was famous for its delicious eel, caught in the local marshes. As time passed, land development had urbanized the city. Nevertheless, traditional methods of cooking eel remained in the local eel shops and have been handed down throughout the years.

Our recommendation for eel in Urawa is Masuya, where you can taste delicious and fresh eel. This is a luxurious shop where eel costs around 3,550 yen (tax not included). The eel is carefully baked with Kishu Bincho charcoal and a secret sauce making it unique. We also recommend the double-tier unaju, a heel dish rested on top, and covered by white rice. This is a popular shop, so make sure you reserve ahead of time.

Japan has a lot of eel shops. If you visit a chain store, you can have eel for about 1,000 yen, but specialized stores offer high quality eel, with careful preparation, so, if you decide for those, be prepared to spend more than 3,000 yen.
満寿家

Address

7-1-3, Kishicho, Urawa-ku, Saitama-shi, Saitama, 330-0064


Nearest Station

Urawa Station (JR Shonan Shinjuku Line / JR Keihin-Tohoku Line / JR Tohoku Main Line / JR Utsunomiya Line / JR Takasaki Line / JR Ueno Tokyo Line)


Phone Number

048-822-1101
There are many recommended spots around Omiya!
In addition, there are many recommended spots near Omiya, a popular area of Saitama, close to the Saitama Stadium 2002, and the Saitama Super Arena. Make sure you visit as many as you can, if you are in the area.
Written by Yuusuke Ito
*This information is from the time of this article's publication.
*Prices and options mentioned are subject to change.
*Unless stated otherwise, all prices include tax.
Limited time offer: 10% discount coupons available now!