Kumagaya, where the Rugby World Cup is set to be held this year at the Kumagaya Rugby Grounds, is also known as "Rugby Town," as the sport has been popular here since long ago.

The production of wheat is highest in Saitama Prefecture, where Kumagaya is located, so there are many gourmet dishes, including Kumagaya udon, made from flour.

There are also many restaurants around the station as well as the rugby field, so you may want to plan a trip to some of these food spots on your way to the game.
1. Seafood: Famously Fresh Seafood at Nishinoya
A 5 minute walk from the Kumagaya Sports and Culture Park, where the Kumagaya Rugby Stadium is located, this shop boasts an extensive seafood menu, including lunch during the day, and drinks at night.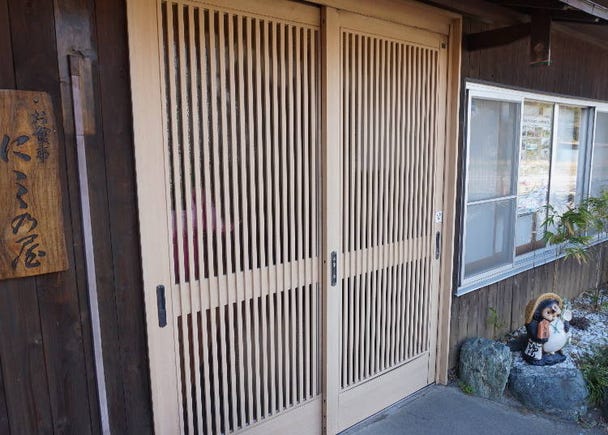 The Seafood Bowl (¥980, tax included) is a popular lunch option with plenty of fresh fish, such as tuna, salmon, shrimp, mackerel, and other seasonal seafood items, bought directly from the market by the shop owner.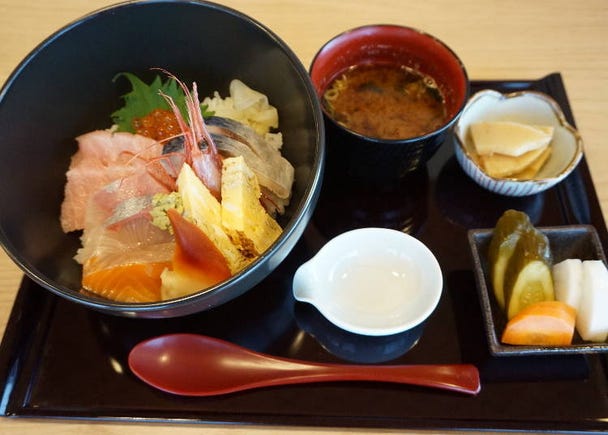 The "Rug-Inari" (¥300, tax not included), a Nishinoya original, is a perfect snack to eat as you walk around. The shape of a rugby ball is reproduced so perfectly in this inari-izushi, a traditional Japanese food, that the photo alone just doesn't do it justice.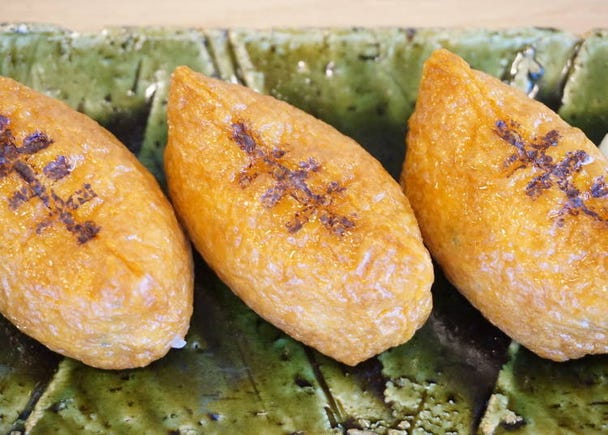 にしの屋

Address

136 Imai, Kumagaya-shi, Saitama-ken, 360-0005

Nearest Station

About 10 minutes by bus from Kumagaya Station, 1 minute walk from Akagi Shrine bus stop


Phone Number

048-501-7069

Hours: 11:00AM~2:00PM, 5:00PM~9:00PM
Closed: Wednesdays
2. Udon: Enjoy a Rugby Collaboration Menu at Kimuraya
A 3 minute walk from Kumagaya Station, here you can enjoy the local specialty, Kumagaya Udon. Kimuraya is a well-established udon shop that has been around for over 40 years, and has even been visited by many Japanese celebrities. In addition to the Kumagaya Udon, the ultra-thin and soft Kimuraya original Hoshikawa Udon is also popular.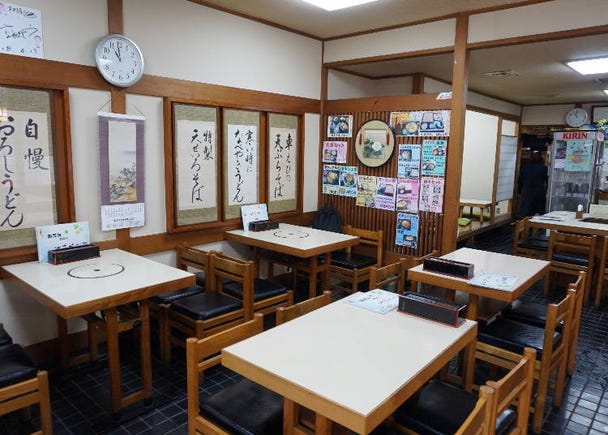 The spotlight of Kimuraya's original menu is the Kumagaya Try Udon (¥1000, tax not included), a Kumagaya Udon dish topped with chilled kakiage mixed vegetable and seafood. The kakiage is made to resemble a rugby ball, and the tomatoes, a rugby shirt, a dish that truly expresses a love for rugby through udon. Full of flavor and impact, this dish, with kakiage containing seafood such as prawns, squid, and clams, and the soft, silky udon hidden underneath, is a dish sure to satisfy.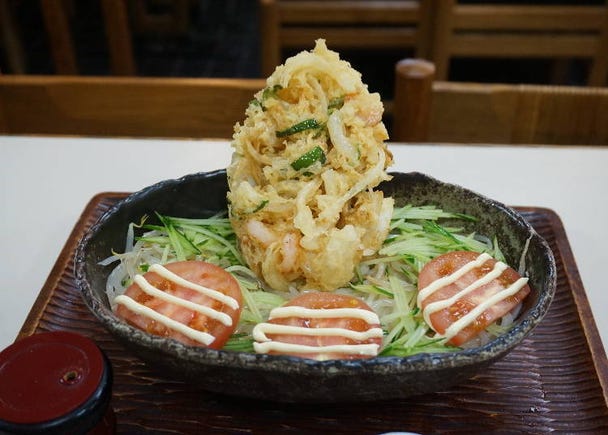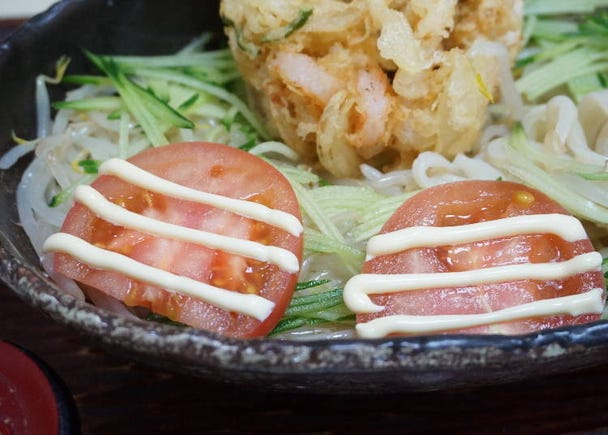 Lines are drawn on the tomatoes with mayonnaise to represent a rugby t-shirt
The fluffy Yukikuma shaved ice is another popular specialty of Kumagaya. Kimuraya's Yukikuma is an authentic shaved ice that has even won at the local Grand Prix, so if you still have room after enjoying your udon, be sure to try some for dessert.
*Yukikuma Shaved Ice is sold until October 31
木村屋

Address

2-20 Tsukuba, Kumagaya-shi, Saitama-ken, 360-0037

Nearest Station

3 minute walk from JR Kumagaya Station


Phone Number

048-522-1867

Hours: 11:00AM~3:00PM, Mon~Thurs 6:00PM~ 8:00PM
Closed: Sundays (Check by phone for public holiday schedule)
3. Soba: Enjoy the Flavor of Aged Soba at Soba Ryori Kanaya
A 12-minute walk from the Kumagaya Rugby Grounds, this restaurant serves hand-made soba dishes. The feature of the soba here is that is specially made: the buckwheat is matured in a low-temperature warehouse, bringing out a delicious flavor you can't taste in brand-new soba.
The shop's signboard menu shows the popular Sanshoku-Seiro dish (¥1300, tax not included), where you can try three different types of soba at one time. The three flavors are the aromatic "Juwari Soba," the "Keshikiri Soba," which has the pleasant flavor of keshi, or poppy, and the "Seiro Soba," which is smooth and easy to eat. One of the charms of this tri-flavored dish is that the options change seasonally, allowing you to try and enjoy other seasonal ingredients, such as Yuzu Soba.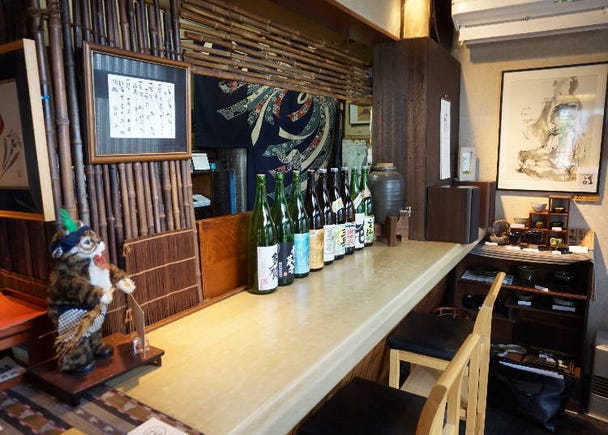 There is a Japanese-style room at the back of the shop where you can enjoy your meal in an authentic Japanese atmosphere. There are plenty of other menu items such as soba tofu and brown sugar ice cream with soba tea, so be sure to check those out as well.
加那や

Address

612-2 Kamikawakami, Kumagaya-shi, Saitama-ken, 360-0004

Nearest Station

10 minutes by bus from JR Kumagaya Station, 10 minute walk from Kamikawakami-Iriguchi Bus Stop


Phone Number

048-523-9358

Hours: 11:30AM~2:00PM, 5:00PM~7:30PM
Closed: Mondays, Tuesdays
4. Okonomiyaki: Make Your Own Hot & Delicious Okonomiyaki at Waizu Kumagaya-ten
This okonomiyaki specialty shop is located right by the Kumagaya Sports Culture Park. The shops around Kumagaya Rugby Stadium are open until relatively late, from around 11:30AM to 11:00PM, so you can enjoy drinks and okonomiyaki after the game.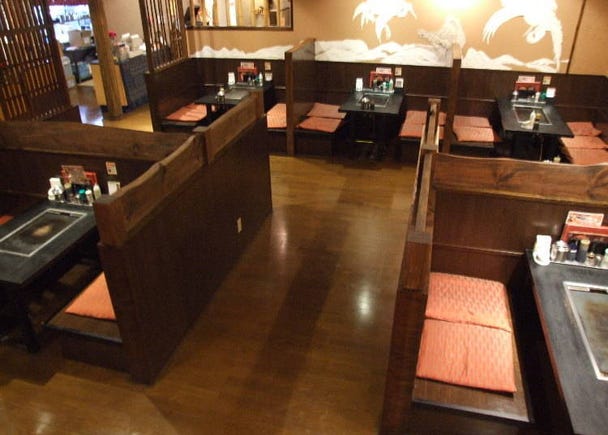 It features an original sauce flavored with spices and vegetables, and an original blended dough powder. You can enjoy the deliciously fragrant sauce and the fluffy goodness of this okonomiyaki. You can safely cook it yourself using the steel sheet at your seat, but the staff will help you if you don't feel confident to do it on your own.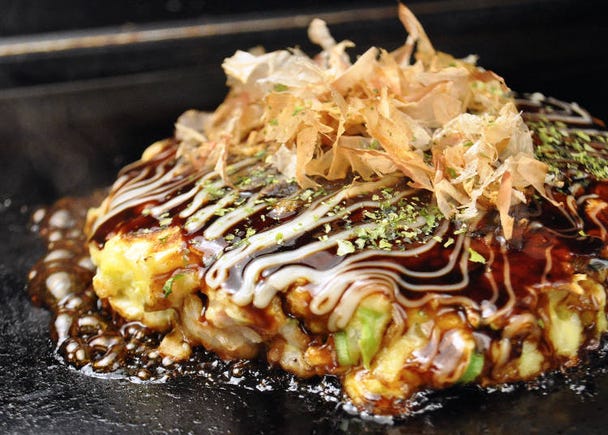 Alcoholic beverages are reasonably priced from ¥390 (excluding tax), and there is an extensive selection of Western-style liquors, beer, Japanese sake, and more. There is also a variety of high-grade okonomiyaki ingredients, such as foie gras, so be sure to check the menu when you visit.
わいず 熊谷店

Address

996 Koizuka, Kumagaya-shi, Saitama-ken, 360-0015

Nearest Station

10 minutes by bus from JR Kumagaya Station, 2 minute walk from Kamikawakami-Iriguchi Bus Stop


Phone Number

048-522-8522

Hours: 11:30AM~23:00PM (Sun-Thu), 11:30AM~12:00AM (Fri, Sat, Public holidays)
Closed: January 1
5. Sweets: Rich, Delicious Soft Cream at Yagimaki Park House
This is a cafe operated by the Yagihara Ranch, located in the Kumagaya area. Because it is right next to the Kumagaya Sports Culture Park, there is plenty of nature in the area, and you enjoy your delicious sweets in a wide, open space.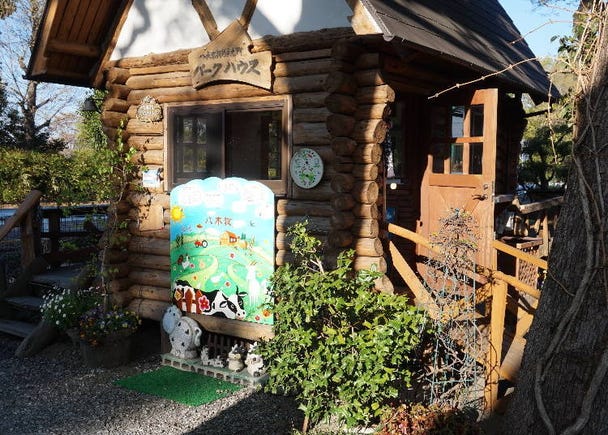 The Yakimaki Milk Soft Cream (¥300, tax included) is an ice cream made with fresh milk from the ranch. The cream is thick yet sweet, and is delicious down to the last bite. Apart from soft cream, the menu offers a wide selection of cookies, pies and yogurt made with locally produced wheat flour.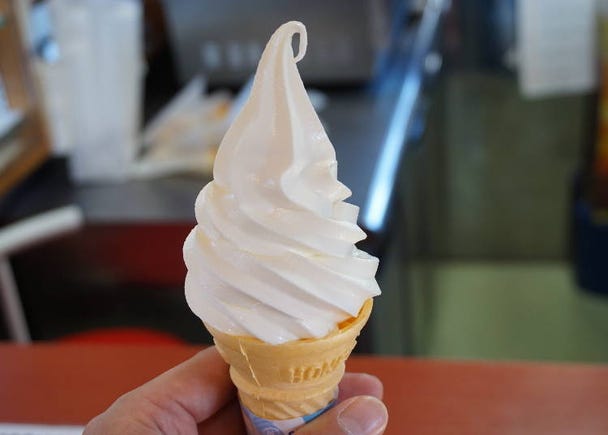 By the way, it is said that fairytale-esque log house was built from scratch by the company president himself! Goats are also kept on the premises, so why not take a peek while enjoying your sweets?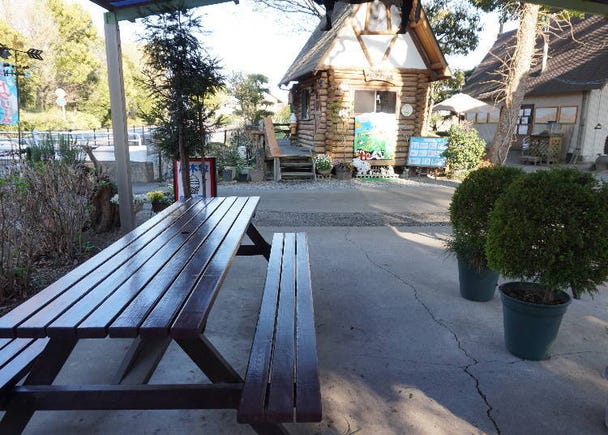 Yagihara Pasture Park House

八木牧パークハウス

Address

591 Kamikawakami, Kumagaya-shi, Saitama-ken, 360-0004

Nearest Station

10 minutes by bus from JR Kumagaya Station, 14 minute walk from Rikujokyogijo-iriguchi Bus Stop.


Phone Number

048-522-4124

Hours: 10:00AM~5:00PM
Closed: Tuesdays (closed from December to early March)
With menu options using local wheat such as udon and okonomiyaki, and a delicious selection of gourmet seafood and sweets, you are sure to find something to build up your strength as you cheer for your favorite rugby team. The area around the rugby grounds where the tournament will be held is also abundant in nature, so feel free to also take a walk around while enjoying your food.
*This information is from the time of this article's publication.
*Prices and options mentioned are subject to change.
*Unless stated otherwise, all prices include tax.