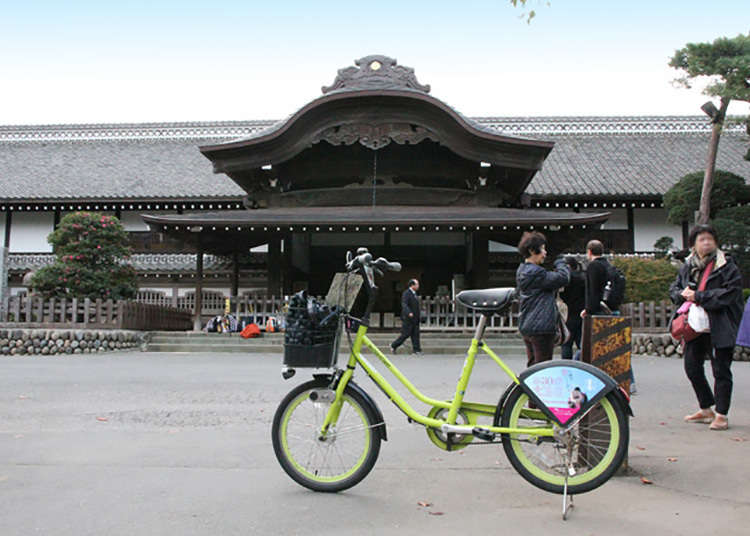 For those of you who prefer a relaxing journey in Japan alone, rather than a lively and bustling trip with a group of friends. Welcome to Koedo, Kawagoe. How about hopping on a rented bicycle with the "Kawagoe City Bicycle Sharing" service and tour Kawagoe.
Let's use "Kawagoe City Bicycle Sharing"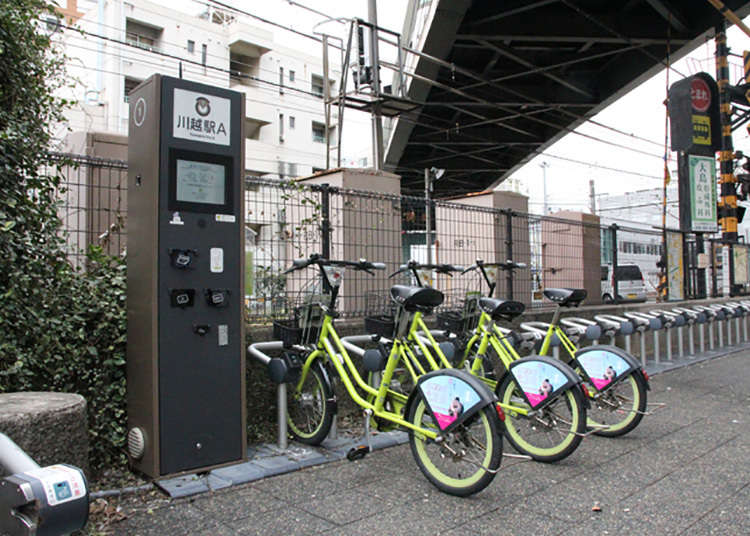 When scanning through the pamphlets available at Kawagoe Station's tourist information office, the yellow-green leaflet that says "Kawagoe City Bicycle Sharing" will catch your eye. "Kawagoe City Bicycle Sharing" will bring you anywhere you want, like the major sightseeing spots, and is available at both the East and West exits of Kawagoe Station.
No plans. Just ride wherever you feel like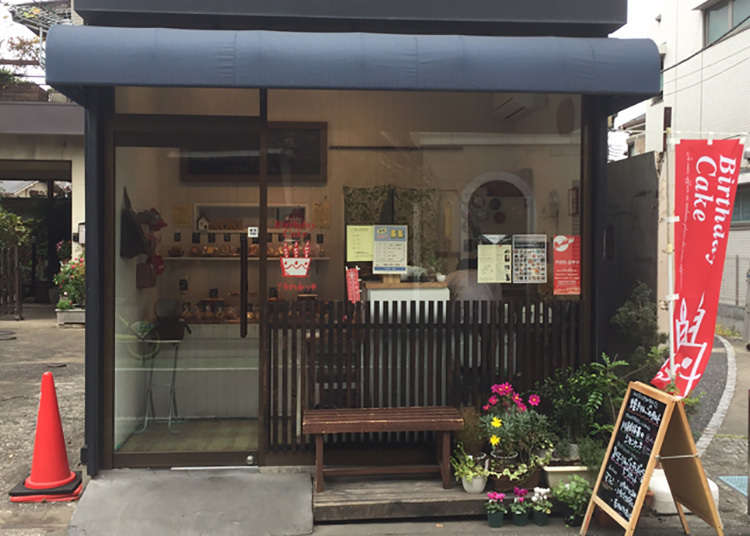 Cycling is full of benefits, as the areas you can visit will increase when compared to walking, you can easily make detours, and you won't be bound to a timetable. If there's a negative side to it, it would only be that you can't check your map while cycling. However, if you're traveling alone then that is also a thrill. All you have to do is vaguely know where you are and then cycle whichever way you want you want, eastward or westward. There are few slopes in Kawagoe and those are easy enough to ride.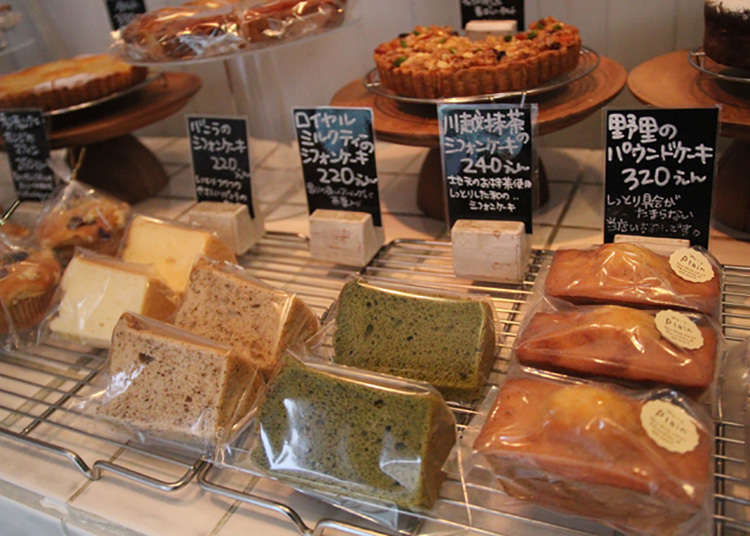 Upon turning into the side street, you'll find the cute baked-sweets shop, Nori. Here's the chiffon cake that was made with Kawagoe matcha!
焼き菓子「野里」

Address

2-14-2, Shintomicho, Kawagoe-shi, Saitama
Kawagoe has many shrines and temples
And here we are at the famous temple Kita-in Temple...or so we thought, but we're actually at its neighbor, Naritasan Kawagoe Betsu-in. It seems like we got lost. However, we're on our bikes so it doesn't matter if we take a little detour. As we were taking photos at Naritasan Kawagoe Betsu-in an endearing old man approached us and engaged us in conversation about "Kawagoe City Bicycle Sharing".
Address

9-2, Kubomachi, Kawagoe-shi, Saitama, 350-0055
View Map

Nearest Station

Hon-Kawagoe Station (Seibu Shinjuku Line)
15 minutes on foot


Phone Number

049-222-0173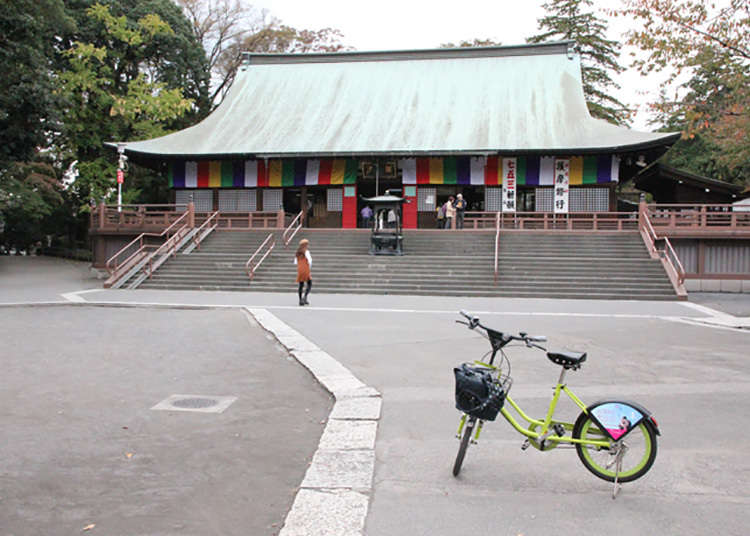 The cycling port at Kita-in Temple is on the other side of the main hall.
Address

1-20-1, Kosenbamachi, Kawagoe-shi, Saitama, 350-0036
View Map

Nearest Station

Kawagoe Station (JR Kawagoe Line / Tobu Tojo Line)
20 minutes on foot


Phone Number

049-222-0859
A long stroll around the main spots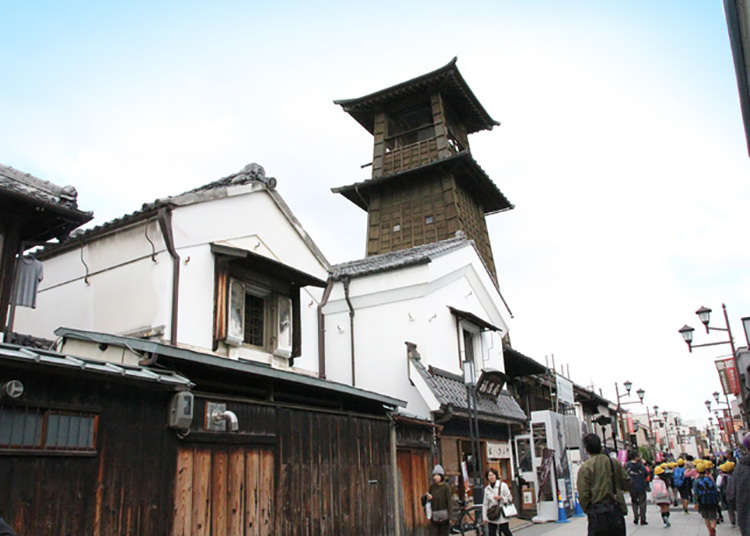 As expected of a main sightseeing spot in Kawagoe Kurazukuri Zone has 2 cycling ports in the north and south. We returned the bicycles and continued our stroll.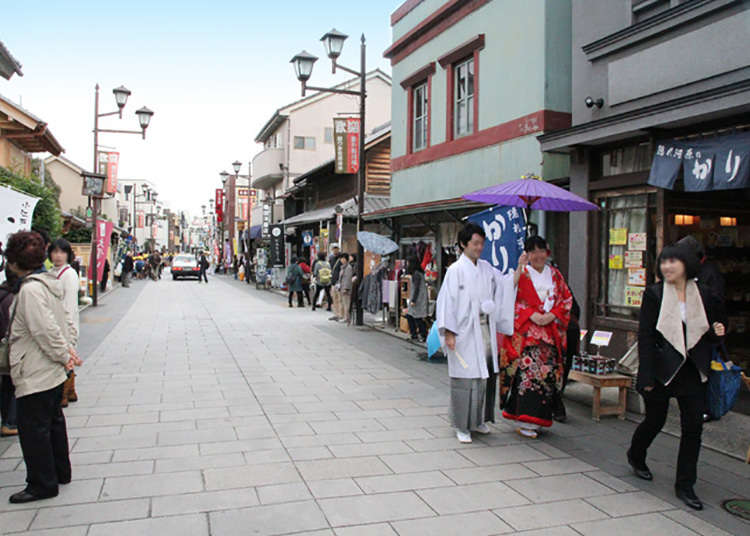 An encounter with a bride and groom around Toki no Kane.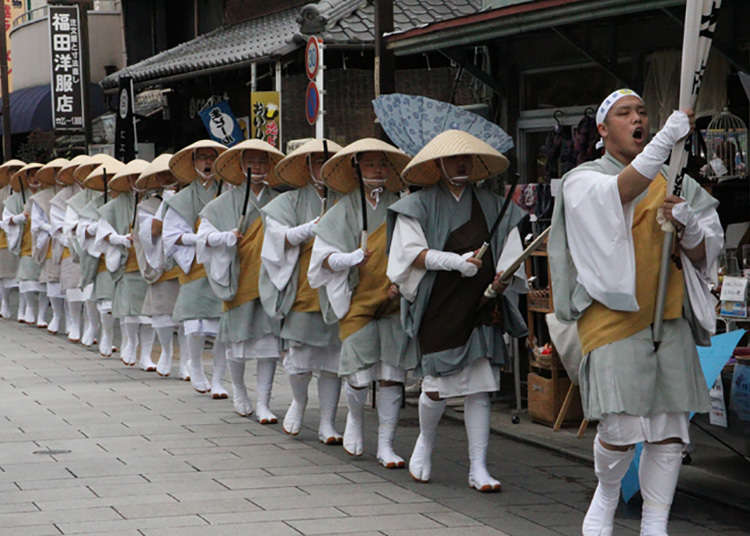 As we looked on happily, we heard a noise from somewhere ahead. It was the beating of uchiwa daiko (fan-shaped drum) by monks. It was a procession called "Shodai Angya" by the Nichiren Shu. The married couple, the line of monks, tourists... There were so many different people it was interesting.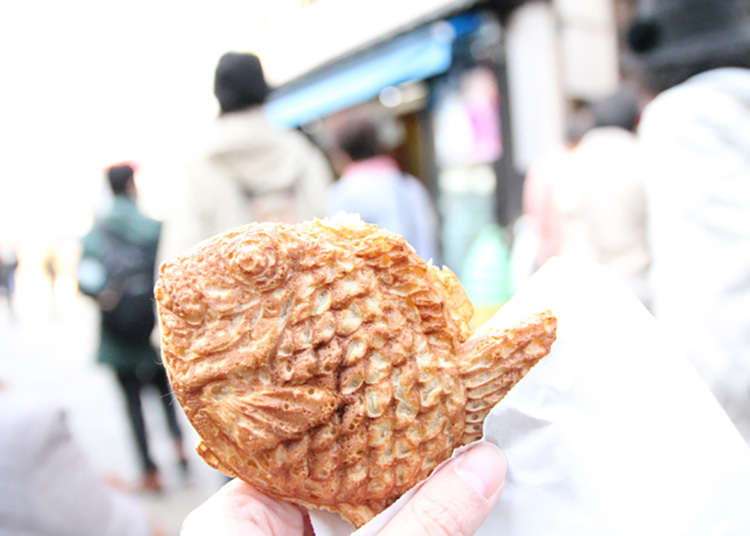 You can enjoy eating and walking around Kashiya Yokocho. The takoyaki (octopus balls) at Waraku Kanon is surprisingly good. Chewy takoyaki and crispy senbei (rice crackers). You may get addicted to the good balance between the two textures. A famous product of potato confectionery in Kawagoe would be taiyaki (fish-shaped cake). The natural sweetness of the yam is nice. You may be troubled about choosing where to eat while traveling alone, but in Kawagoe you can definitely fill your stomach just by eating the small snacks while walking around. This will be a relief to the people traveling alone.
Back to Kawagoe Station through Kawagoe Castle Honmaru Goten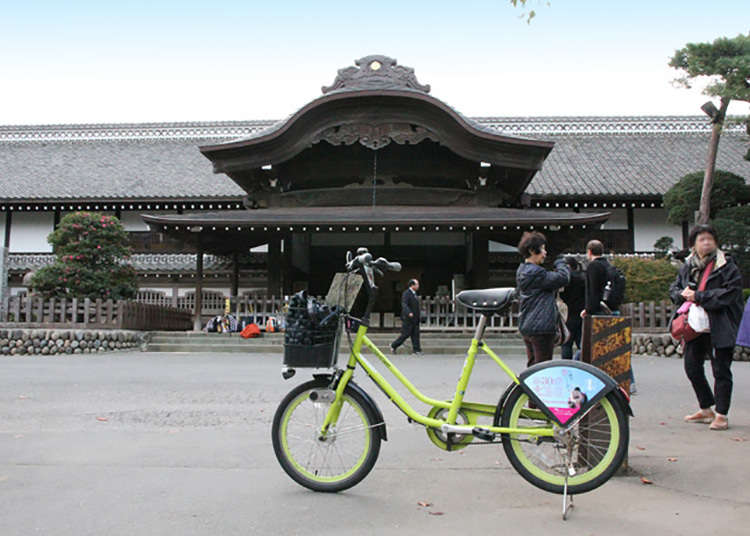 After filling our stomachs we begin cycling again. Returning back to Kawagoe Station by way of Kawagoe Castle Honmaru Goten. The road from Kashiya Yokocho to Kawagoe Castle Honmaru Goten is wide and easy to cycle on. From Kawagoe Castle Honmaru Goten to Kawagoe station, just follow the road and cycle at your own pace. By becoming buddies with our bicycles, our journey became a more aggressive one than expected. It's been a long time since I last followed my heart. Maybe it's because I moved my body, but I feel so relaxed.
Address

2-13-1, Kuruwamachi, Kawagoe-shi, Saitama, 350-0053
View Map

Nearest Station

Kawagoe Station (JR Kawagoe Line / Tobu Tojo Line)


Phone Number

049-222-5399
*This information is from the time of this article's publication.
*Prices and options mentioned are subject to change.
*Unless stated otherwise, all prices include tax.