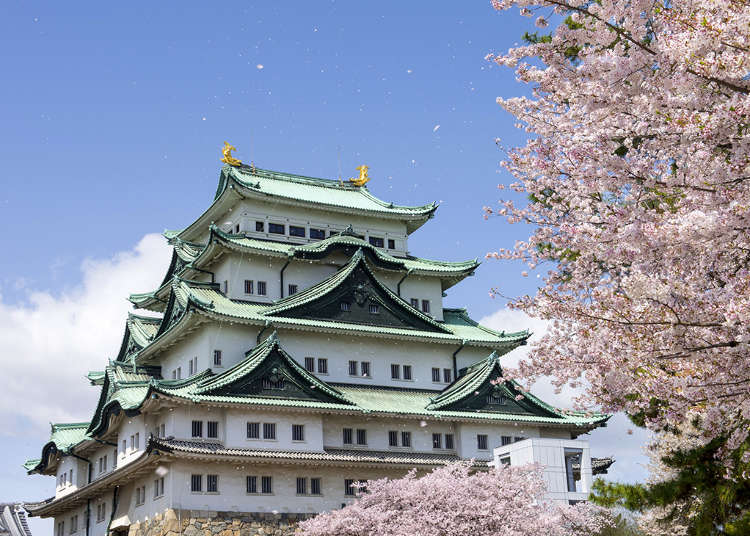 The city of Nagoya is the capital of Aichi Prefecture and has a strong tradition of automotive and aviation industries. Not only is it a center for science and technology, but also traditional arts such as ceramics, handicrafts, and theatre.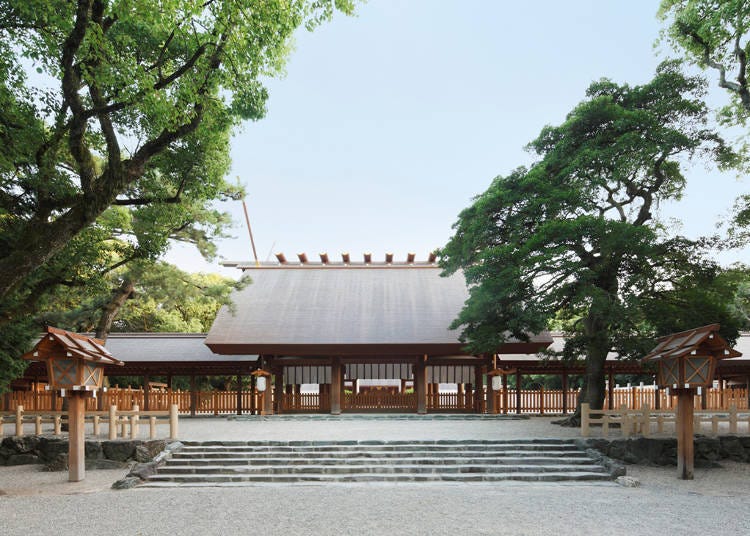 Atsuta Shrine draws 7 million visitors a year, and is the second largest in Japan.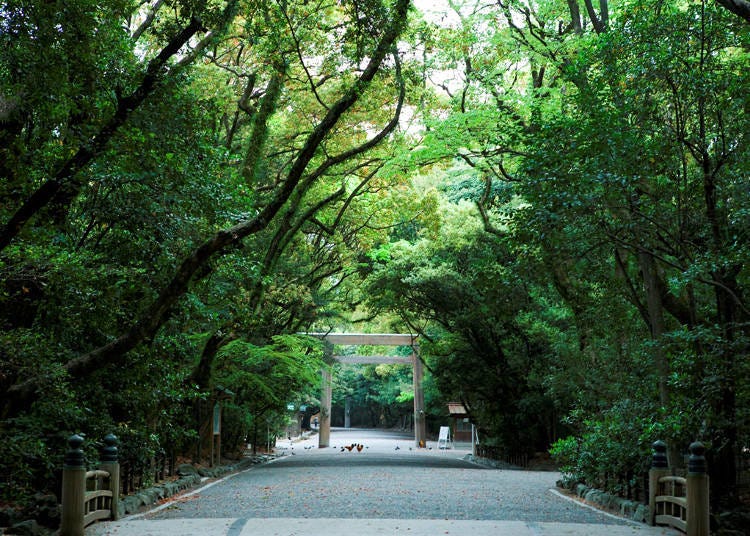 The shrine and its museum house many designated cultural assets and Sacred Imperial Treasures, including the Kusanagi-no-Tsurugi Sword and the Nobunaga Wall constructed in 1560.

Due to the large collection of treasures, such as sacred garments, Bugaku court dance masks, ancient documents, and traditional household items, the exhibits change every month. The Nijugocho Bridge, made with 25 stone plates, is the oldest stone bridge in Nagoya.
熱田神宮

Address

1 Chome-1-1 Jingu, Atsuta Ward, Nagoya, Aichi 456-8585
Once the residence of the Owari Tokugawa clan, this impressive castle was built in 1610 and is a symbol of Nagoya's pride and power.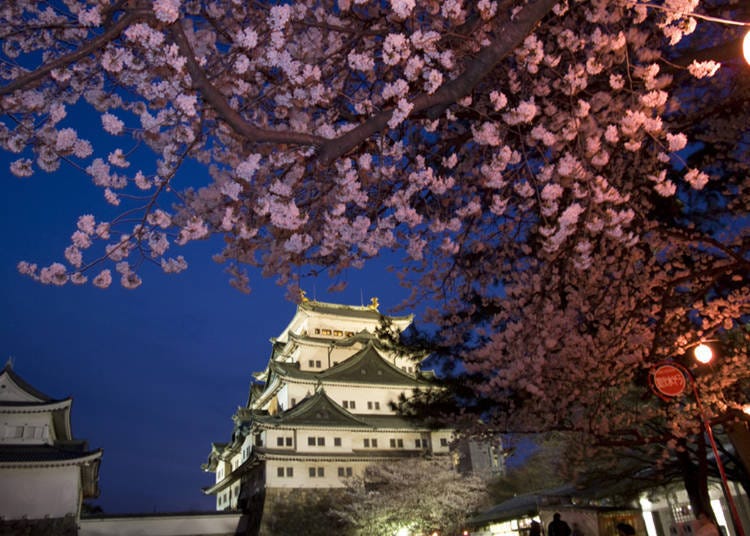 The exhibits display what life was like for the lords who resided in the castle tower. The Hommaru Palace, which is one of Japan's National Treasures, was tragically burnt down during World War II, but restoration of the palace completed in 2018.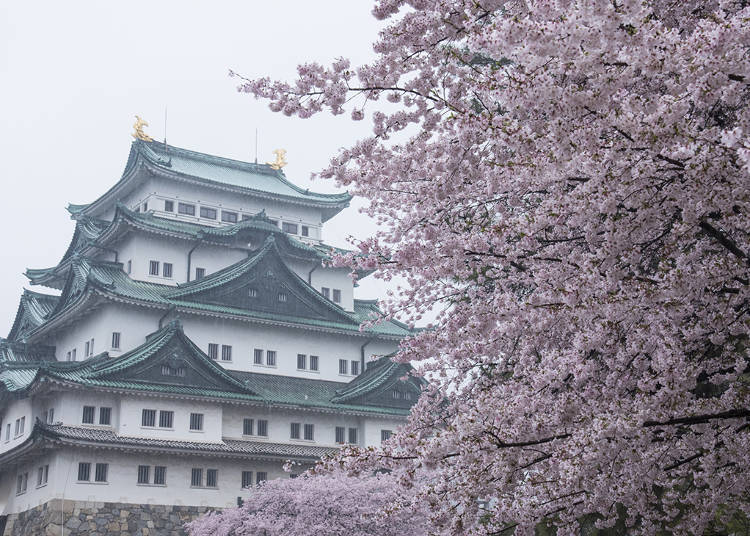 名古屋城

Address

1-1 Honmaru, Naka Ward, Nagoya, Aichi 460-0031
3. Nagoya City Science Museum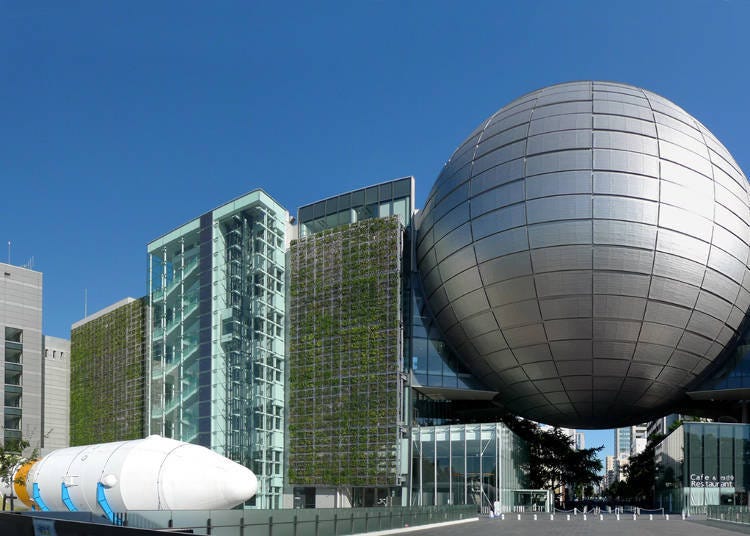 The iconic silver dome looming over the Nagoya City Science Museum holds the distinction of being the largest planetarium in the world.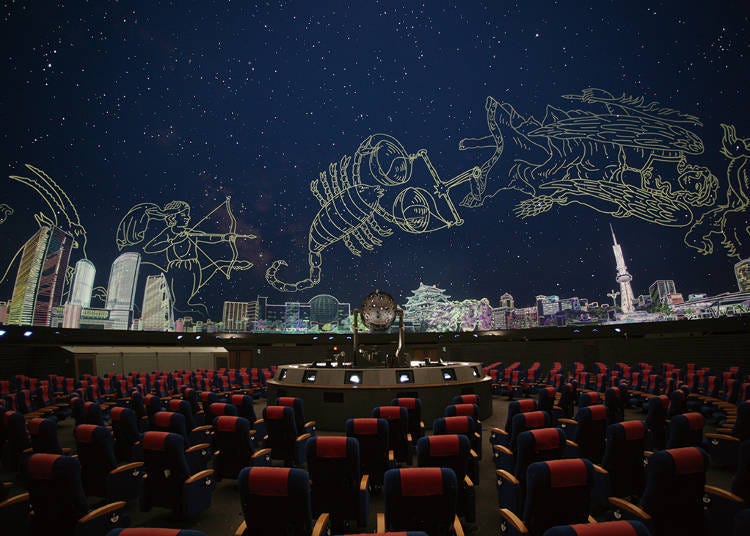 The museum has various sections for different age groups, covering topics such as electricity, water movement, space and the universe, and mirrors. In addition, there are four large-scale exhibitions, including a 9-meter artificial tornado and a -30°C room showcasing the antarctic aurora. Fun and educational for all ages!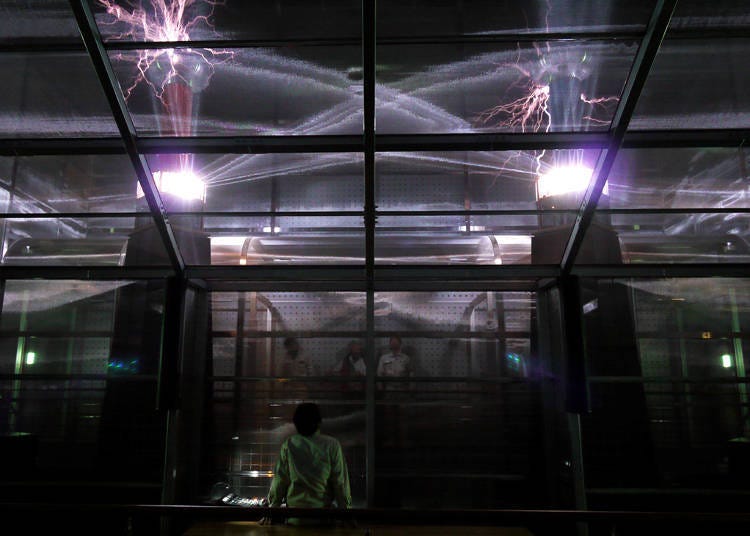 Nagoya City Science Museum

名古屋市科学館

Address

Shirakawa Park, Forest of Art and Science, 2-17-1 Sakae, Naka-ku, Nagoya, Aichi 460-0008
4. Port of Nagoya Public Aquarium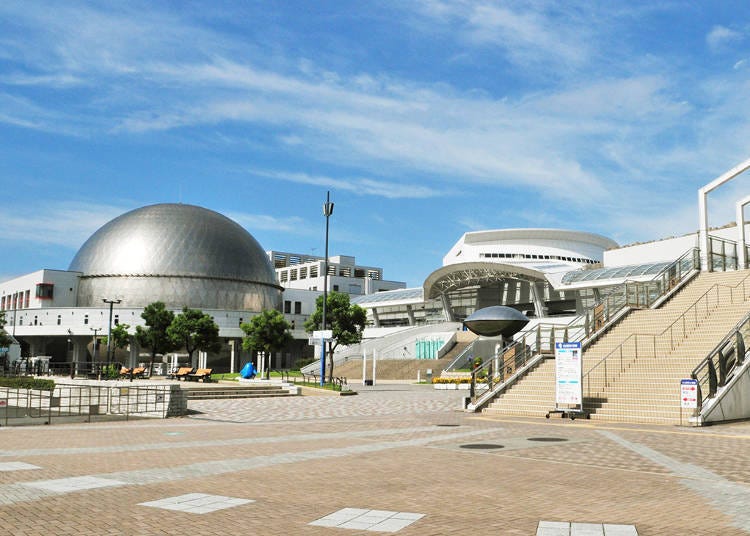 All of the splendors of the ocean are on display at the Nagoya Aquarium.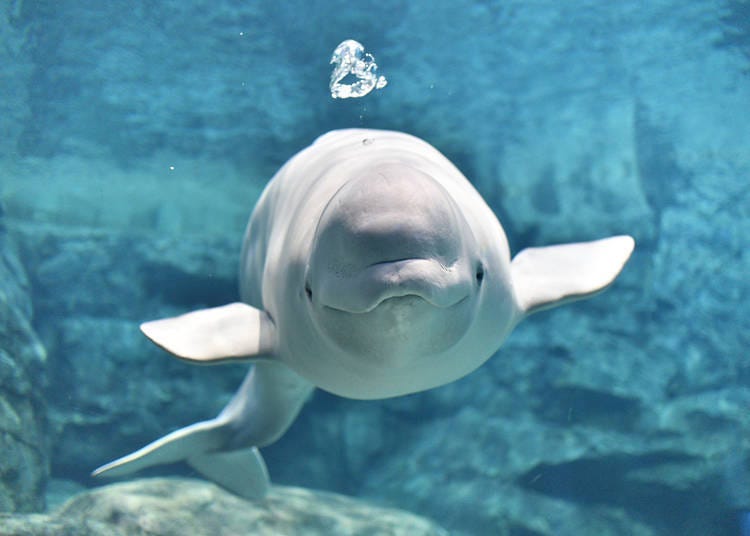 In the South Building, you can explore tropical coral reefs, Antarctic penguin habitats, a deep-sea gallery, and creatures from the Sea of Japan.
The North Building is home to large sea mammals such as dolphins, belugas, four killer whales, and a baby orca born at the aquarium in 2012. Get up close and personal with them at the Main Pool, and watch through the underwater viewing areas.
Port of Nagoya Public Aquarium

名古屋港水族館

Address

1-3 Minatomachi, Minato Ward, Nagoya, Aichi 455-0033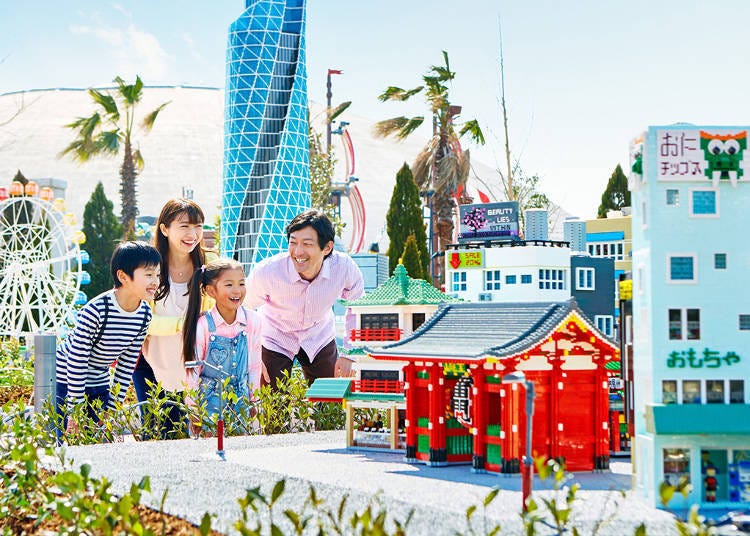 ©2018 The LEGO Group.
Japan's hottest new theme park is LEGOLAND® Japan, which opened in 2017, with seven different sections using an incredible 17 million LEGO® bricks and 10,000 LEGO® models.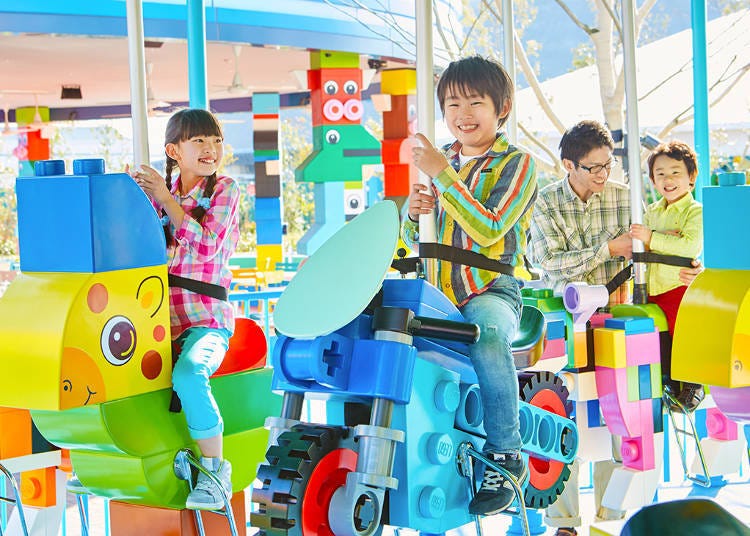 ©2018 The LEGO Group.
Designed for ages 2 to 12, there are many fun rides and interactive experiences, like riding a dragon around a castle, learning how to drive a car, exploring ancient ruins, and saving a burning building by working together as a team. Kids can not only make their own LEGO® but also marvel at the incredible displays.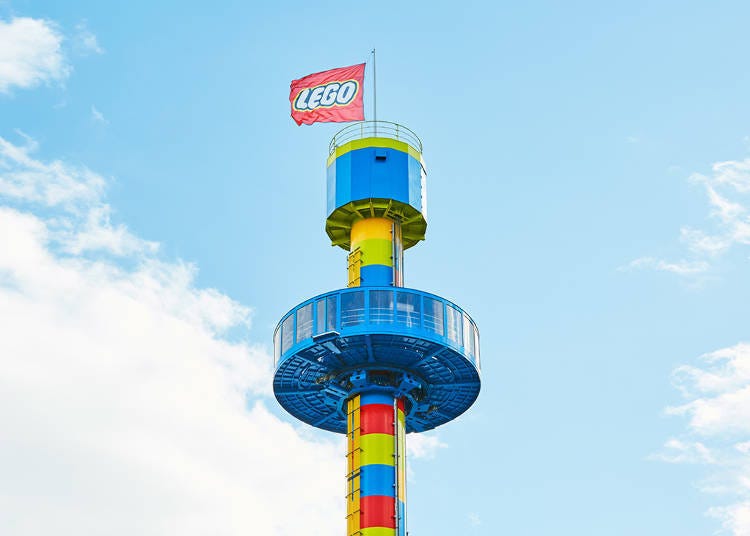 ©2018 The LEGO Group.
LEGOLAND® Japan

Address

LEGOLAND Japan Limited, 2-2-1 Kinjoufutou, Minato-ku Nagoya-shi, Aichi 455-8605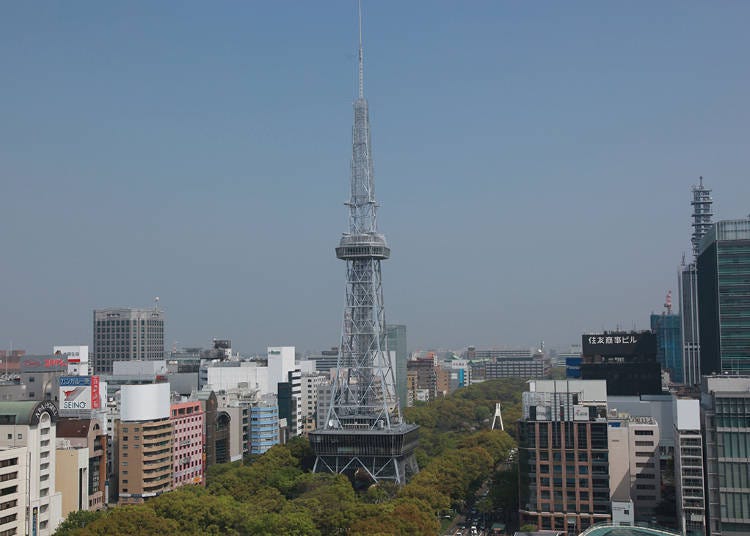 From the top of the 90m high Sky Deck and the 100m Sky Balcony, you can get a fantastic view of all of Nagoya City. A popular spot for young couples and wedding ceremonies, it was designated as a "Lover's Sanctuary" in 2008, and many visit the large red heart that is lit up at night.
中部電力 MIRAI TOWER (名古屋テレビ塔)

Address

3 Chome-6-15-Saki, Nishiki, Naka Ward, Nagoya, Aichi 460-0003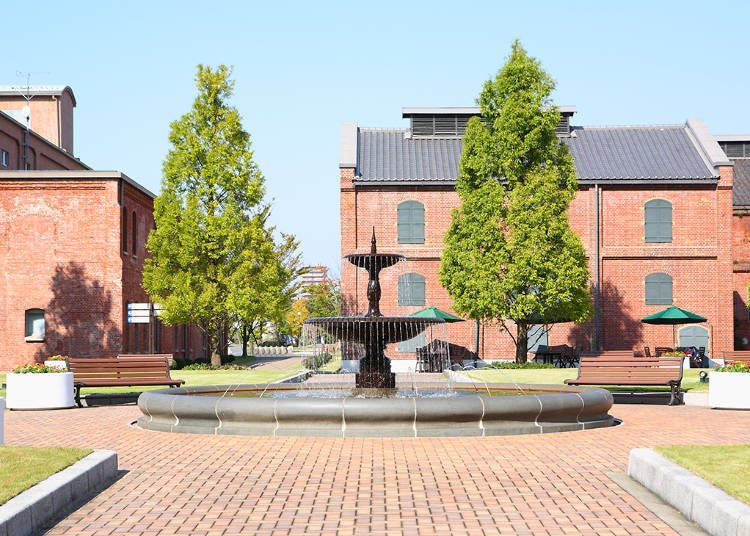 Since Noritake began producing fine tableware in Nagoya in 1904, it has become a world-famous brand.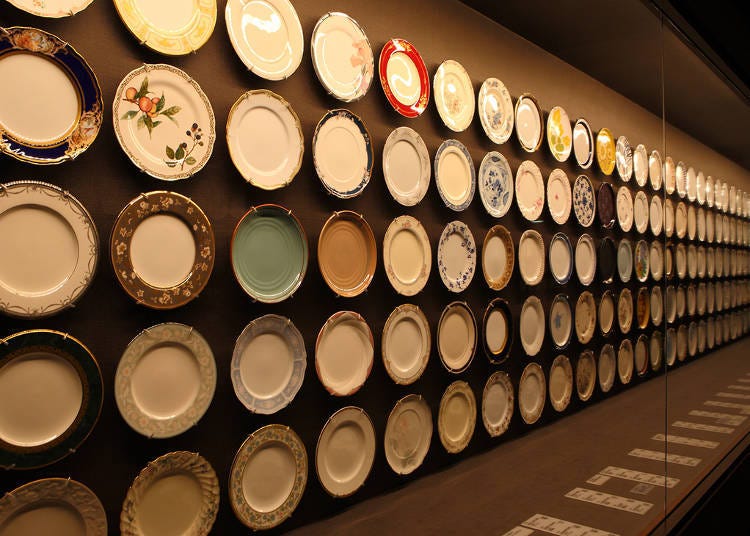 At the Noritake Garden, visitors can learn about the company's history and get a close look at the craftsmanship and skill used in bone china and tableware production.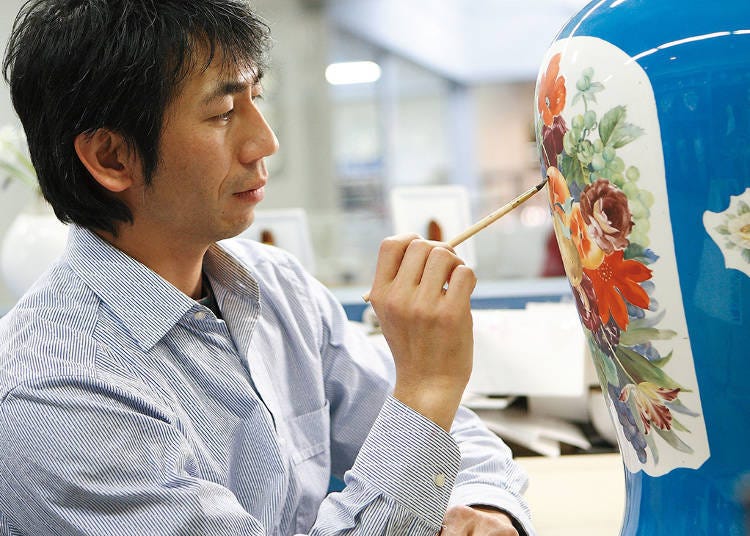 There is a museum showing exquisite works from as far back as the Meiji era and a gift shop for souvenirs. At the center's restaurant, Kiln, you can enjoy fine dining prepared on-site and served on Noritake dishes.
ノリタケの森

Address

3 Chome-1-36 Noritakeshinmachi, Nishi Ward, Nagoya, Aichi 451-8501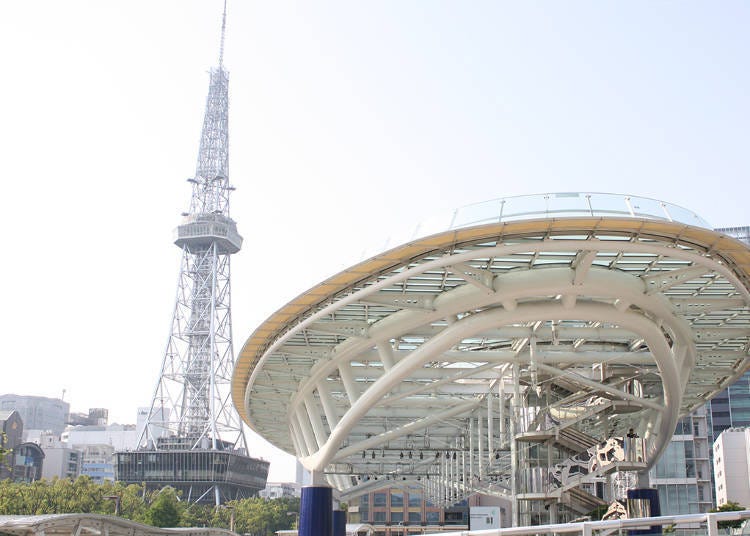 This futuristic park, located a stone's throw from Nagoya TV Tower, is known for its iconic 'Spaceship Aqua' structure, with water rippling over the glass.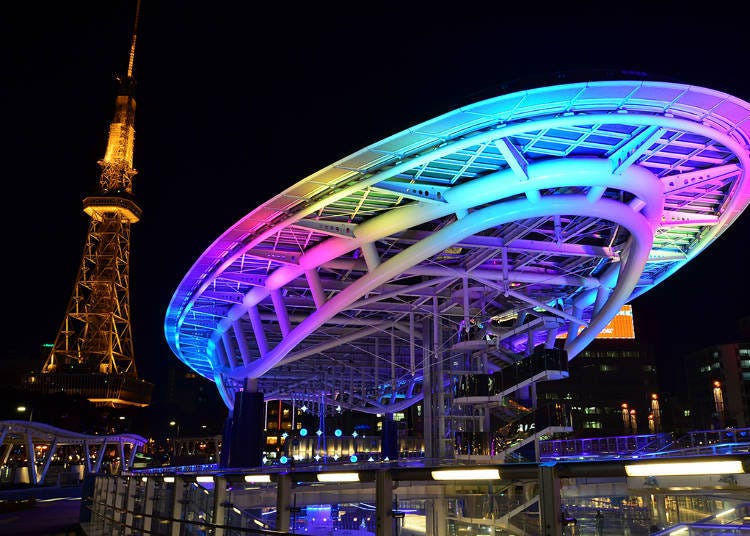 But don't just stand there and watch – you can climb to the top and walk on the glass roof 14 meters above the ground! Visitors can also relax in the 'Field of Green,' full of flowers and trees, and enjoy the shops and restaurants at ground level. This spot is truly an oasis in the city, and easily accessible.
オアシス21

Address

1 Chome-11-1 Higashisakura, Higashi Ward, Nagoya, Aichi 461-0005
9. The Tokugawa Art Museum & Tokugawaen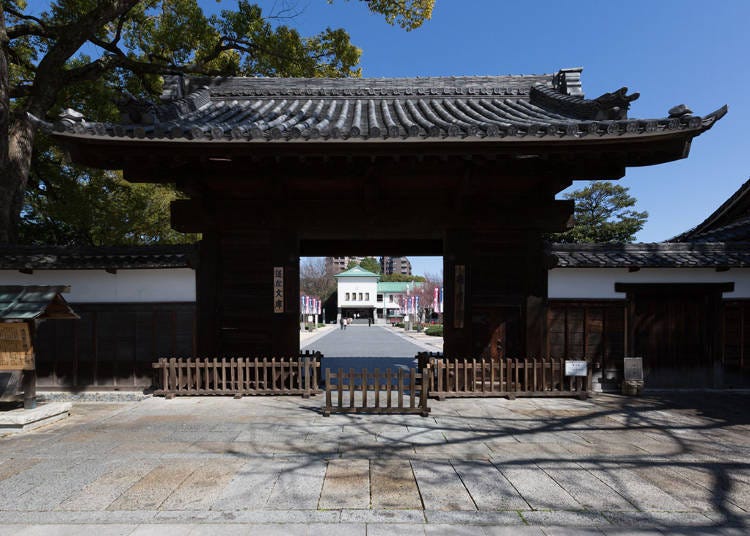 Fans of Japanese history will love the Tokugawa Art Museum with its impressive exhibitions of samurai swords and armor, Noh costumes, and tea ceremony utensils.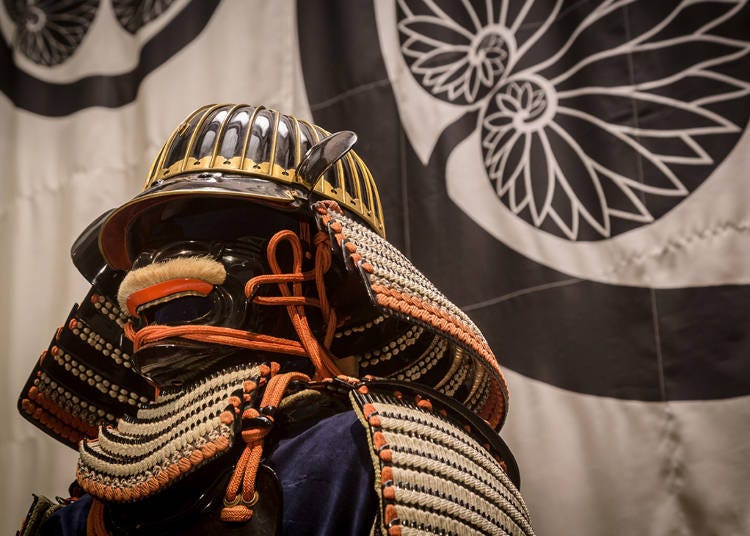 Special displays include Tale of Genji picture scrolls which are a designated national treasure, and Hina dolls from the Hina Festival. After exploring the exhibits, enjoy Tokugawa Garden, once a samurai residence, with its winding walkways around a beautiful pond.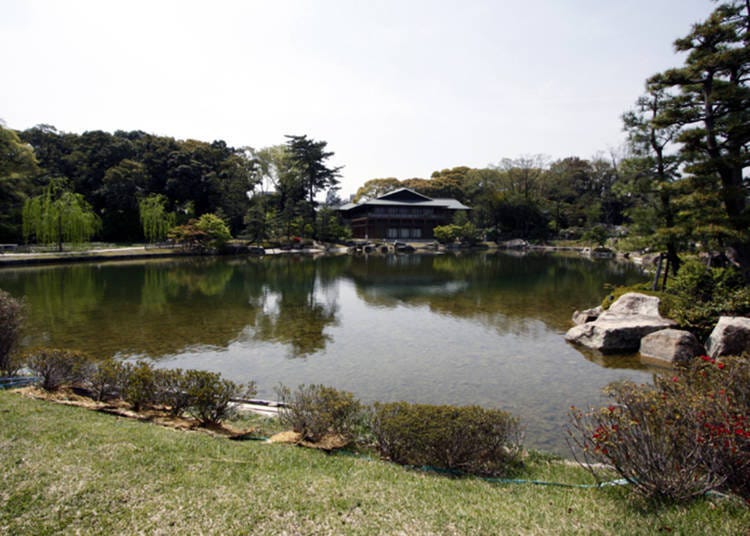 徳川美術館

Address

1017 Tokugawacho, Higashi Ward, Nagoya, Aichi 461-0023
10. Osu Shopping district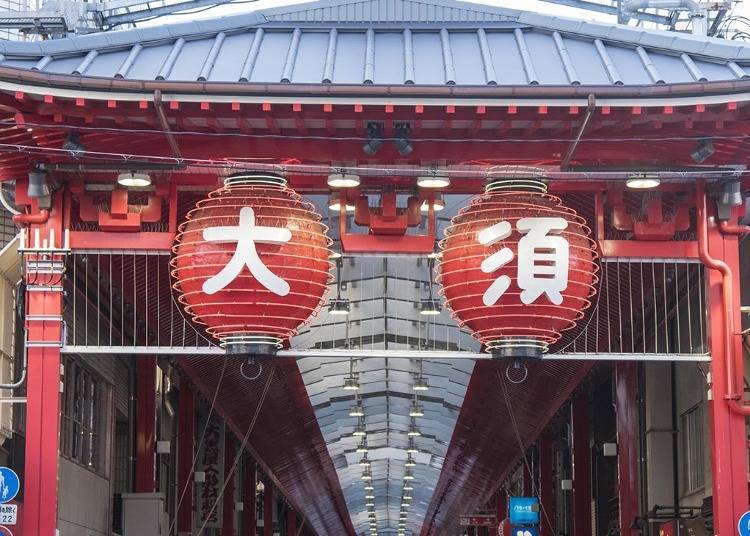 Wear comfortable shoes when you go to the Osu shopping district because with 1,200 shops and restaurants, you can wander around for ages taking in the sights and sounds.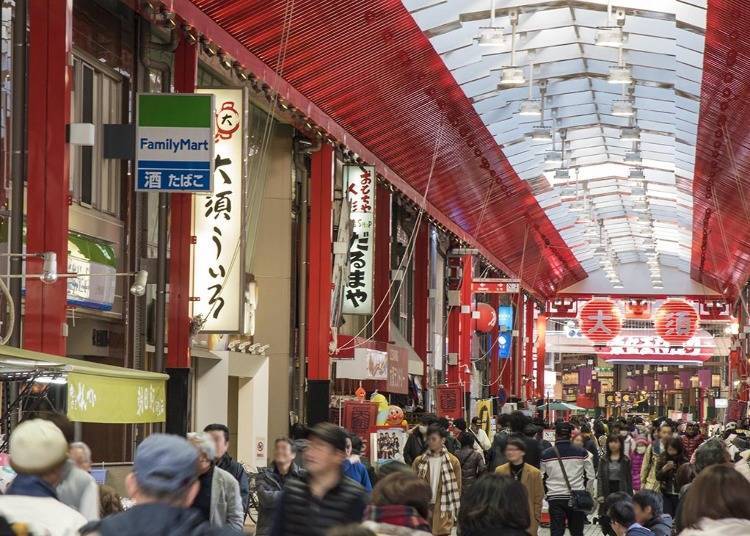 From electronics to second hand clothing, this shopper's paradise is always crowded and a popular spot for local festivals.
大須商店街

Address

Naka Ward, Nagoya, Aichi 460-0000
11. Toyota Commemorative Museum of Industry and Technology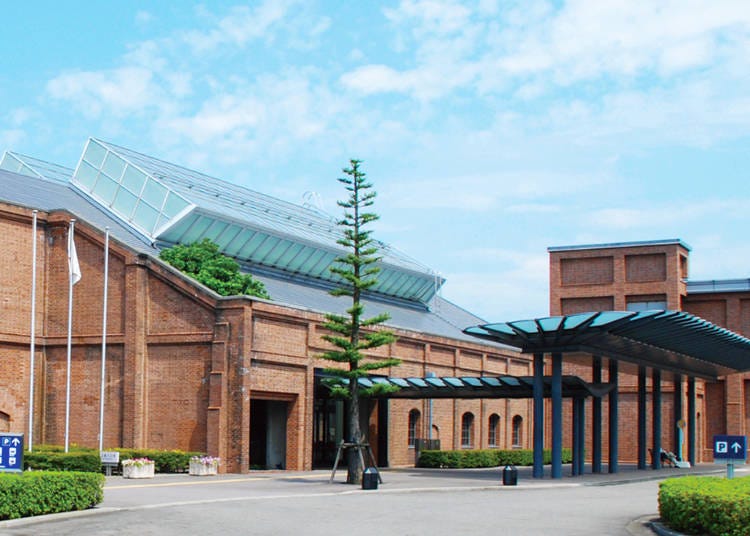 The original Toyota weaving factory is now the site of a commemorative museum, showing the amazing industrial and technological revolutions that Toyota has accomplished over the decades.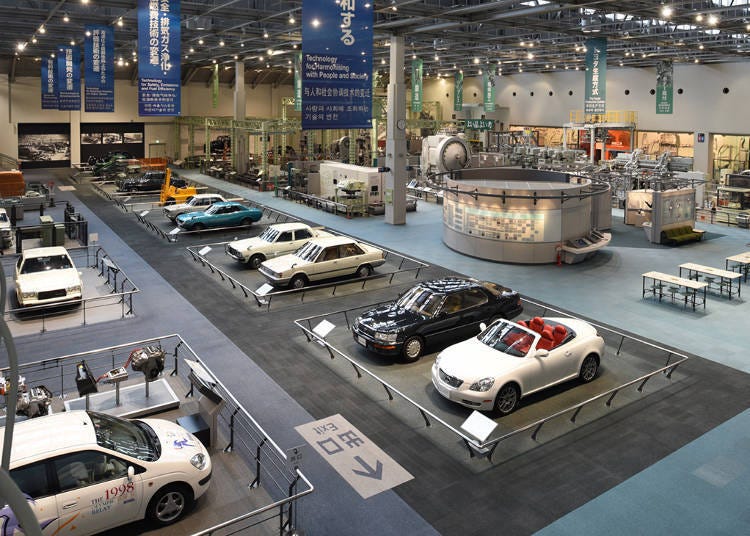 Come and see the innovations that made Toyota a global brand with using real machines and moving exhibits.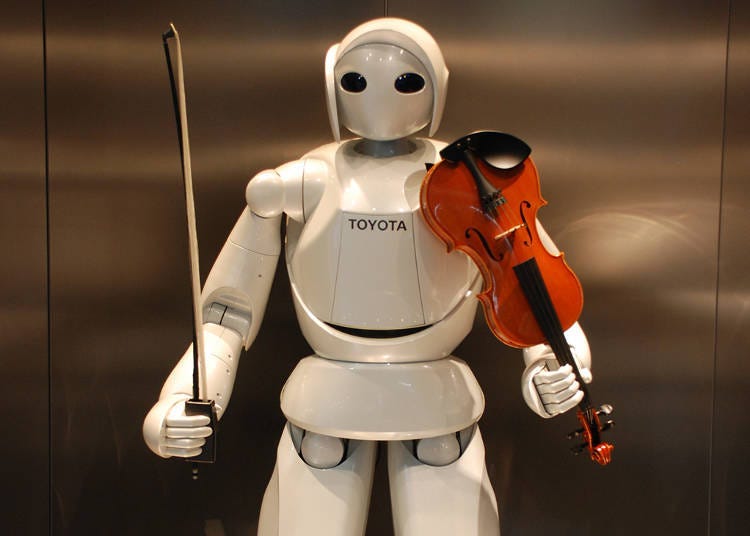 Toyota Commemorative Museum of Industry and Technology

トヨタ産業技術記念館

Address

4 Chome-1-35 Noritakeshinmachi, Nishi Ward, Nagoya, Aichi 451-0051
12. SCMAGLEV and Railway Park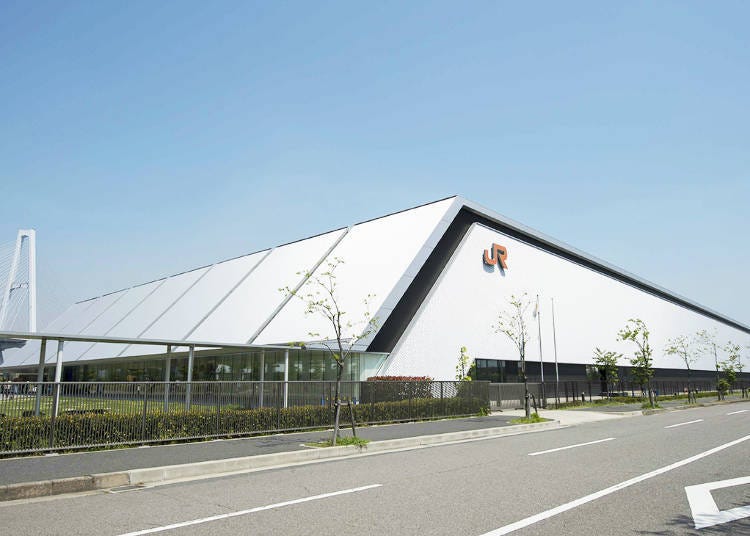 Train enthusiasts will love this railway park which gets you up close and personal with the revolutionary Tokaido Shinkansen (bullet train), as well as the next-generation Superconducting SCMAGLEV.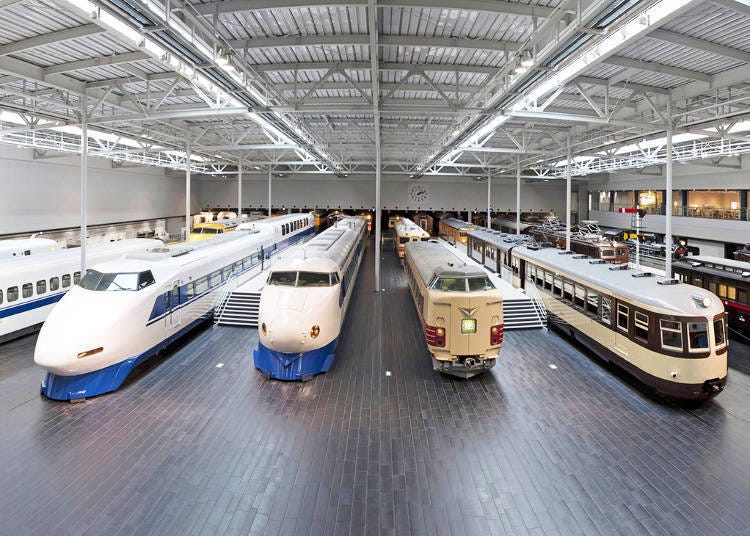 The museum showcases the development of trains through the ages, using simulators and models, as well as the actual trains.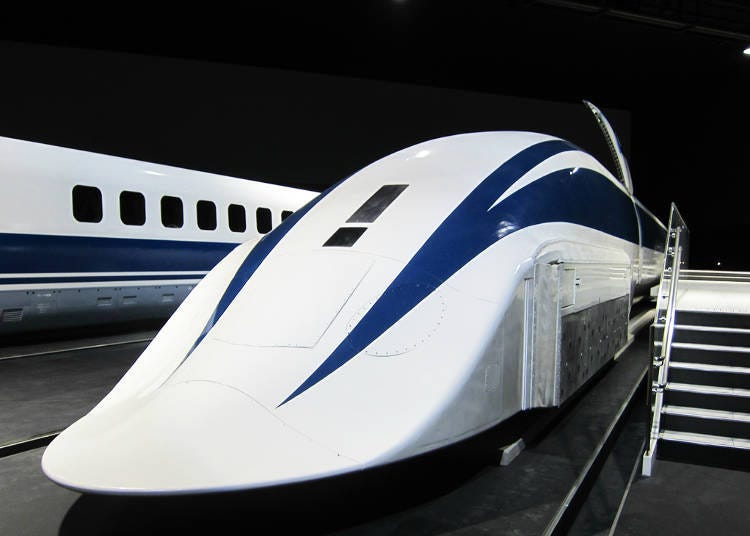 SCMaglev and Railway Park

リニア・鉄道館

Address

3 Chome-2-2 Kinjofuto, Minato Ward, Nagoya, Aichi 455-0848
13. Be sure to try the Hitsumabushi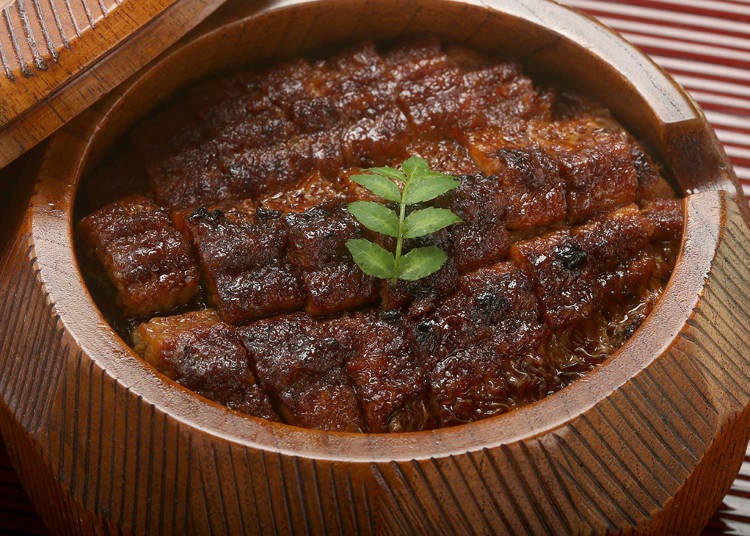 Grilled eel or 'unagi' is famous across Japan, but visitors to Nagoya must try the local delicacy Hitsumabushi, which is served in a distinctive style.

Grilled eel is first divided into four portions, and the first portion is enjoyed as it is. The second is served with toppings, such as wasabi or dried nori. The third is served with green tea or broth poured over it, and finally, you can eat the fourth however you like!

Hitsumibashi is said to have originated during the Meiji Era, so be sure to try this timeless and delicious classic.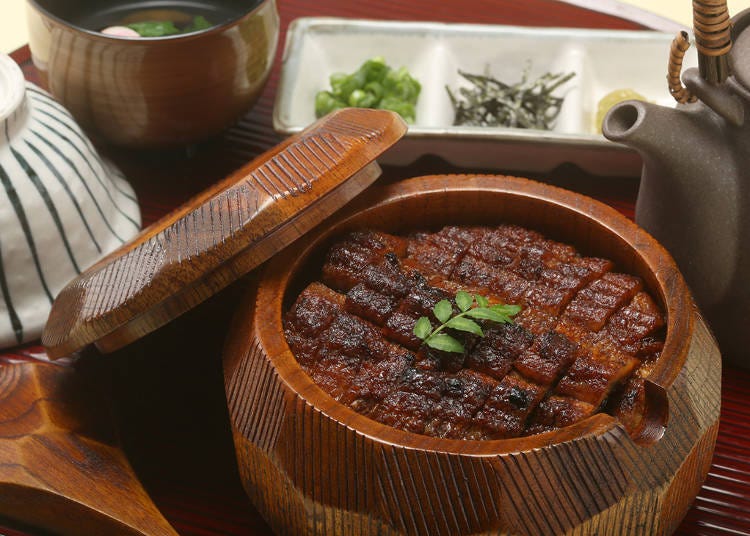 14. Don't miss another Nagoya favorite, Miso-katsu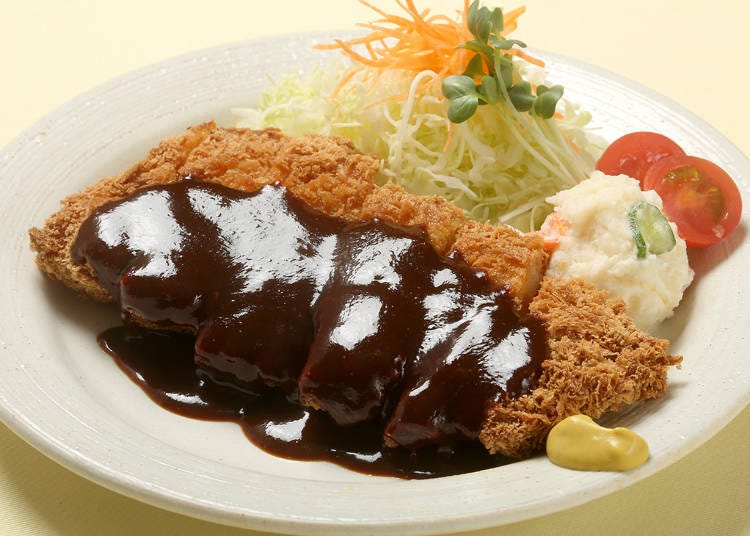 The dark red bean paste, aka miso, is a specialty in Nagoya and is used to make popular local dish miso-katsu, a crispy pork cutlet served with thick miso sauce.

What gives the miso its unique rich taste is that it has been fermented for three years! As a result, the salty sweetness is sure to make an impression, especially if you add a variety of spices, such as hot mustard, sesame seeds, or shichimi – dried chili pepper with six spices.
15. Snack on some Tenmusu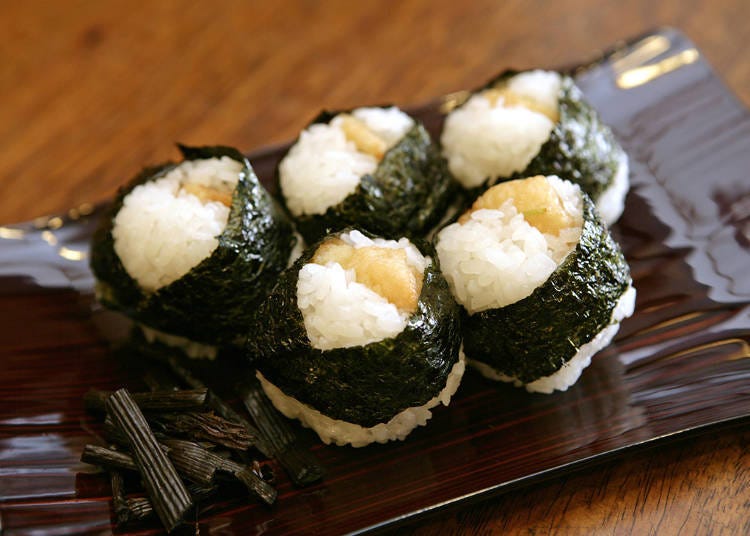 Nagoya's yummy and original rice ball is called Tenmusu. Slightly smaller than your standard rice ball, tenmusu has shrimp tempura in the middle, giving it a delicious crunch.

The shape and taste of tenmusu have remained almost unchanged over the years, and they are a popular take-out item. So be sure to grab one when you're on the go in Nagoya!
16. Be sure to try slurping some Kishimen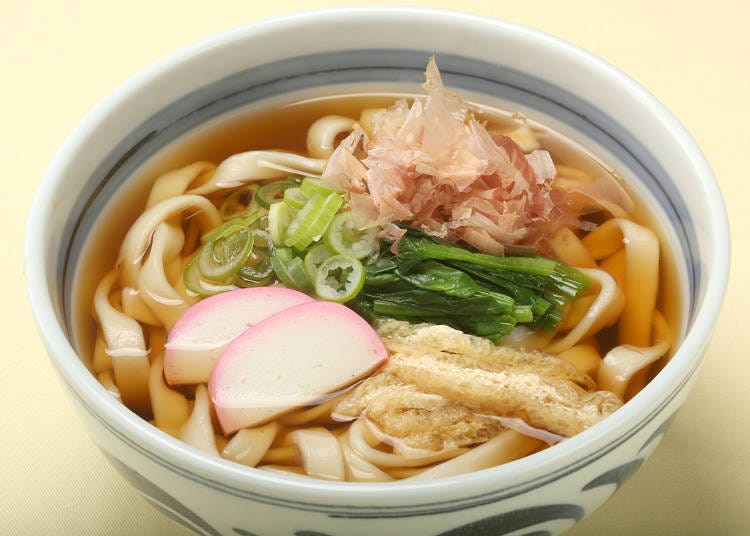 Japanese soba and udon noodles have become known worldwide, but Kishimen, the distinctive broad, flat noodle of Nagoya, is a must-try for foodies looking for a truly local dish.

The broth is a bit of a mix between Kanto and Kansai style, with a touch of sweet sake seasoning and dried bonito tossed on top before serving. Sliced kamaboko (fish cake), deep-fried bean curd, and spinach are popular toppings.

They say that these flat noodles have been a well-known dish in the area since the early Edo period, so be sure to enjoy this specialty while in Nagoya.
17. Check out the Kinekosa Festival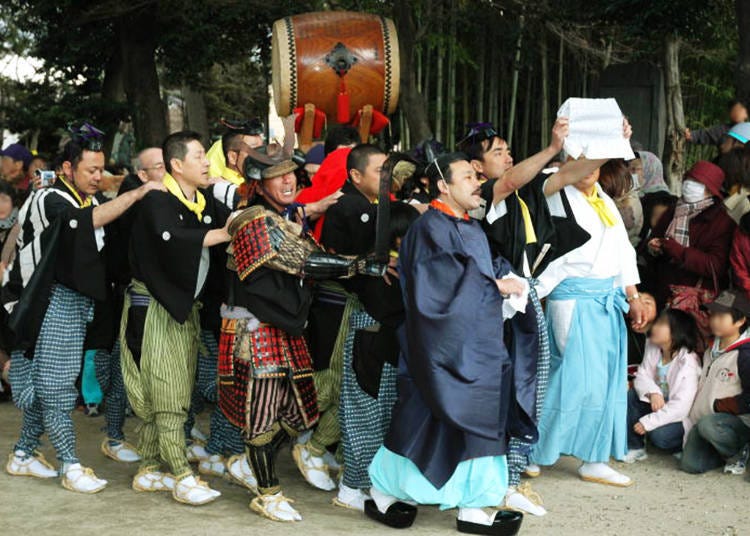 The Kinekosa Festival is held annually on the 17th day of the first month of the lunar calendar/ Every year, people attend the Kinekosa Festival to pray for protection from evil, prosperity, peace, and a good harvest.

The spectacle is impressive: first, the men carry a piece of green bamboo and stand it in the Shonai River. A man then climbs up the bamboo, and the direction in which the bamboo bends or breaks is used to make predictions about the harvest and guide prayers. The festival has been held at Hichishosha Shrine since roughly A.D. 884 and is registered as an intangible cultural asset.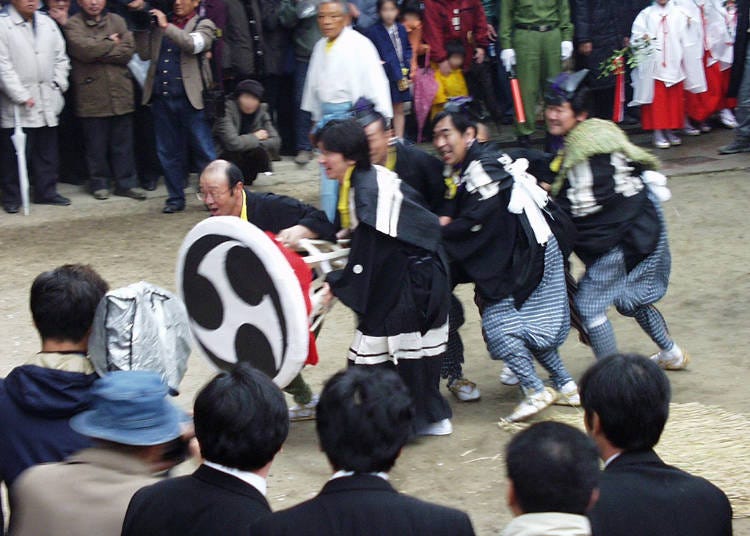 18. Wakamiya Festival (Mid May)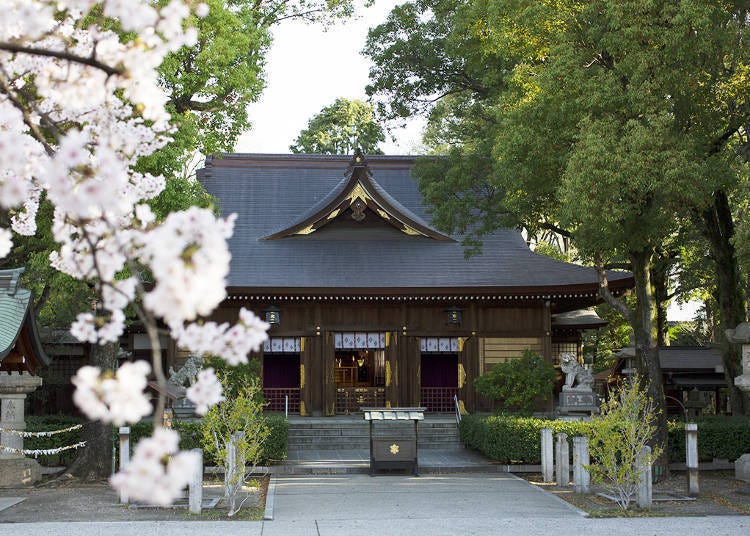 One of Nagoya's biggest annual festivals, the Wakamiya Matsuri is held on the 15th and 16th of May. It features a procession of elaborate floats and mikoshi, or portable shrines, which are carried through the city.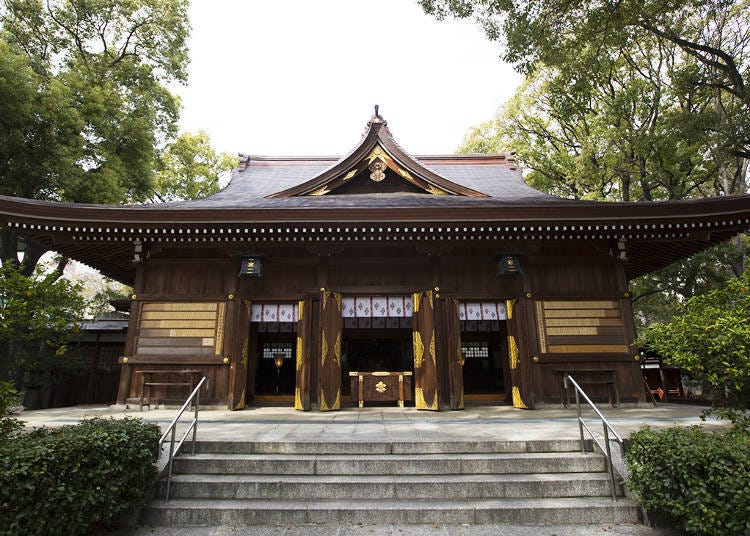 The Fukurokuju-sha float, a designated Cultural Asset of Nagoya City, carries four whimsical mechanical dolls that put on a delightful performance for the crowds.
*This information is from the time of this article's publication.
*Prices and options mentioned are subject to change.
*Unless stated otherwise, all prices include tax.
Search for International flights