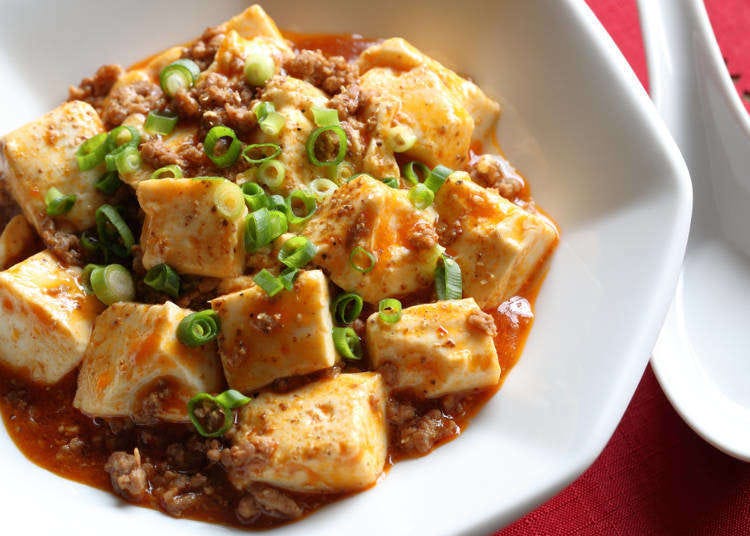 Wherever you go in Japan, you're likely to come across at least one Chinese restaurant! But as with many countries, the dishes served cater towards the local population somewhat... meaning the dishes can end up being completely different to the originals!

So, we asked a Chinese man who has lived in Japan for three years about the things in the Japanese versions of Chinese cuisine that came as a shock to him.
(The following represents his personal views.)
Yurinchi is delicious, but unique to Japan!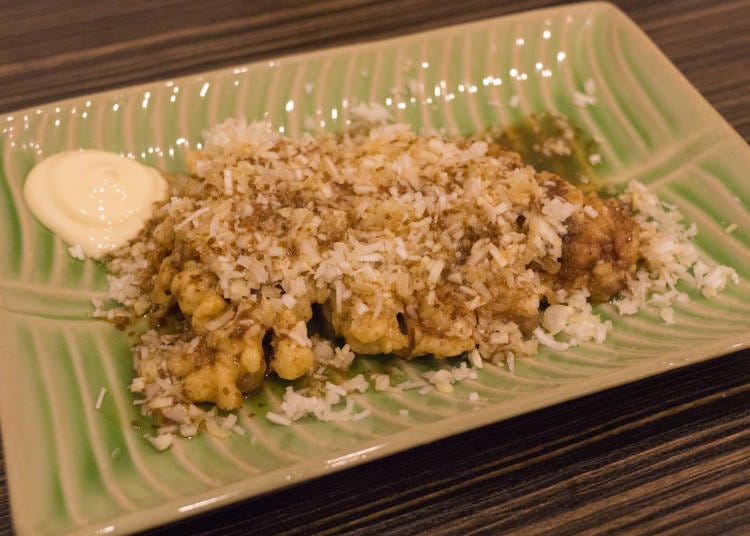 "First of all, when people think of Chinese cuisine in Japan Yurinchi comes to mind. Even though it is deep fried chicken, it is dipped in batter before it is fried, and then topped with sweet and sour sauce; we don't have that Yurinchi in China. I was surprised because I found it in most of the Chinese restaurants I visited in Japan."

It is even served as a set lunch in some places and often a standard menu item, but it seems that in China chicken is not normally dipped in batter before it is fried. He said that even so, he thought it delicious and loved the Japanese version.
The shock of all Chinese dishes not being spicy!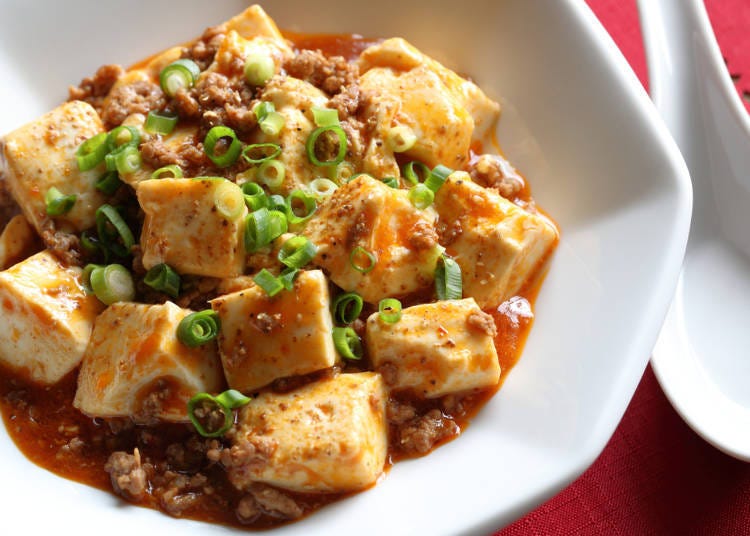 "One major difference I noticed was in Sichuan cuisine. I'm from an area in China close to Sichuan, so many of the dishes in Sichuan cuisine are especially spicy, however, that was not at all the case in Japan. Even mabodofu! I was shocked because it was not at all spicy. The spiciness level in Japan is weak; even so-called "very spicy" tastes sweet (lol)"

Speaking of Sichuan cuisine, the dishes use lots of spices, such as red peppers and Sichuan peppers. In the case of mabodofu, it is so spicy that it makes your tongue feel like it is on fire, but here in Japan it is not spicy at all.

Lately there has been a boom in food that numbs your mouth and in Japan there has been an increase in the different types of mabodofu, but generally speaking it still seems to be hardly spicy at all and lacking in flavor to someone from China.
Gyoza a side dish!? The dough wrapping is totally different!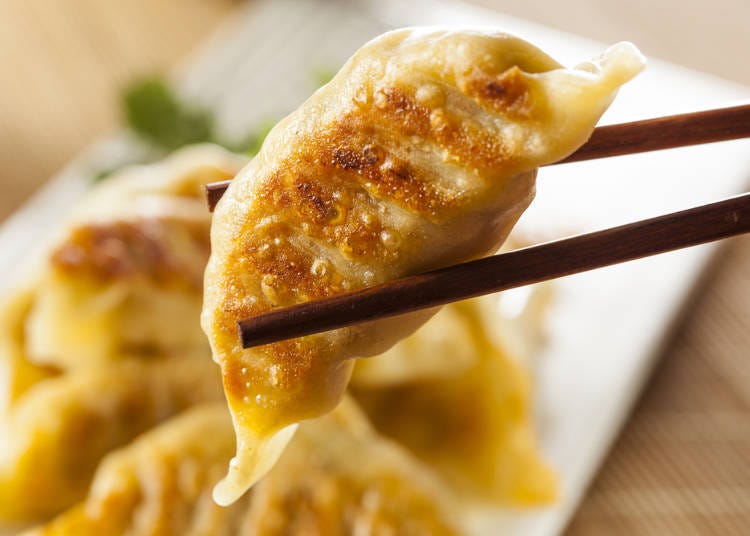 "Gyoza is different in many ways. In Japan, gyoza usually is a side dish, right? But in China it is served as a main dish."

Gyoza is a main dish in China. In Japan it is mostly served as a side dish. Flour is an ingredient, so it is thought to be the same as noodles, but I can see where he could find it strange. Still, honestly speaking, there's no way I can give up eating gyoza set lunches.

"In Japan fried gyoza is the main way it is served, but in China boiled gyoza is the standard. For that reason the dough wrapping is entirely different. If the dough wrapping for boiled gyoza was made the same way it is made in Japan, then it would fall apart...it's too thin. Gyoza in China has a thick, chewy dough wrapping."

Speaking of fried gyoza, because the dough wrapping is thin, it becomes crisp, but in China the boiled gyoza is always chewy. In Japan the ingredients are only meat, vegetables, and garlic chives, but in China there are many different types.
Surprised by how delicious ramen is! You won't find it in China!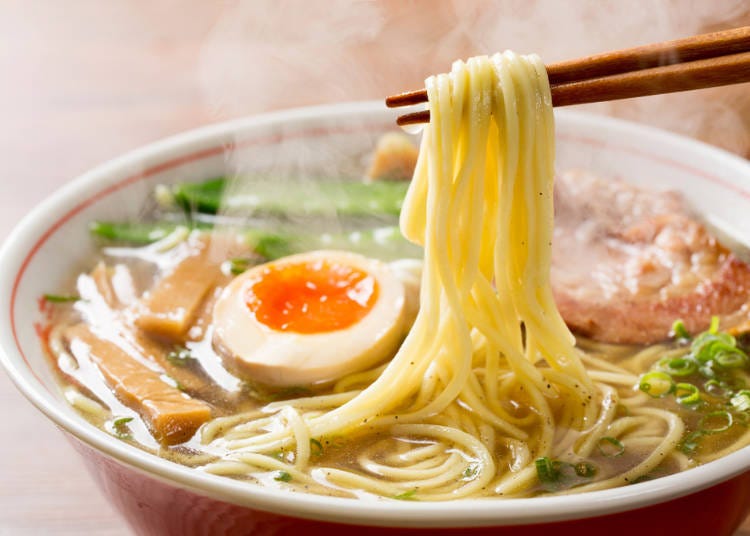 "Ramen is different than what we have in China, too. In Japan the soup is really elaborate! In China the soup is lighter and simpler, and we have a special kind of noodles called Dāoxiāomiàn, which means knife-cut noodles. Japan is unique because there are so many different flavors of soup which are completely different from shop to shop. I love it and think the ramen in Japan is far better than that in China."

Ramen originated in China, but it seems that Japanese ramen has evolved into something unique and different. It appears our friend is totally into ramen flavors not found in China and ramen is one Chinese-style dish where Japan is superior.
Chinese cuisine and Chinese cooking are two different things!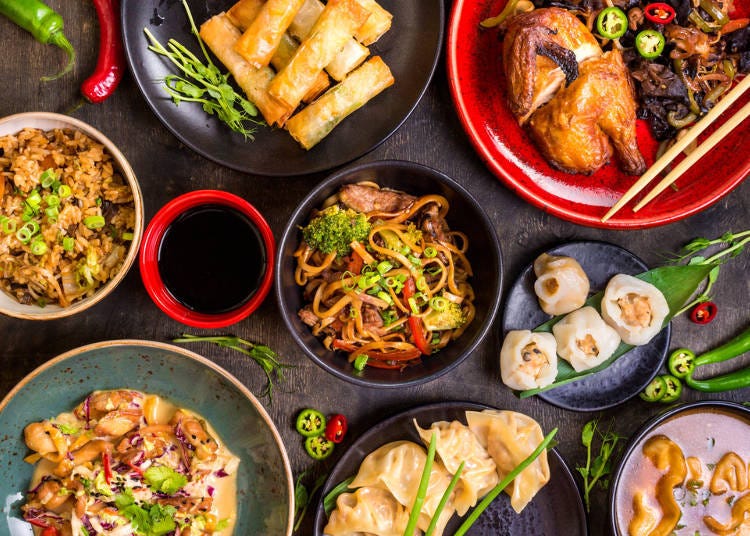 To begin with, Chinese cuisine is a style of Chinese cooking that has been prepared for Japanese tastes, whereas in China we call it Chinese cooking. For that reason, the dishes on menus and flavor of Chinese cuisine are naturally different. If you want to taste authentic Chinese cooking you need to go to a "Chinese cooking" shop.

"Japanese often eat twice-cooked pork [Huíguōròu], pepper steak [Qīngjiāo ròu sī], and mabo eggplant [Má pó qiézi], right? We have all these in China, too, but I think the ones in China are more delicious. I think they are different because of the way they are seasoned, such as the amount and type of spices used. In China these dishes taste differently depending on the shop, with very few shops having the same taste.

Indeed, although Japanese elements are included, it is difficult to reproduce these dishes in exactly the same way because they are seasoned differently. Chinese cuisine is not just spicy, but the epitome of deep flavor.
Side note: Cold beer is not drunk when making toasts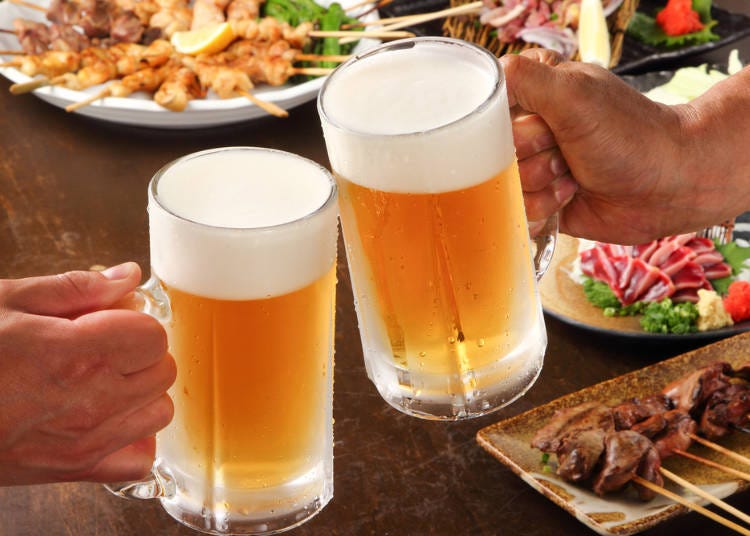 "It didn't shock me, but starting off with a toast of cold beer like in Japan? We don't do that in China. In China, first hot tea is served and most toasts are made with shochu. Usually courses begin with cold dishes which are then followed by hot dishes. Probably because Chinese think that cold food is not good for the body."

Chinese courses in Japan are similar to full courses in the West which start with a cold food followed by hot food, but that does not seem to be the case in China.

Incidentally, during our interview we asked him what home-cooked dishes did he miss and he said "hot and sour soup" [Suān làtāng]. That came as a surprise! He wistfully told us that it was difficult to make the same taste, as the seasonings used to make it are not available in Japan.

Although Chinese find the dishes to be very different from those back in China, he said, "The ingredients in Japan are fresh and safe, so in that sense Chinese cuisine in Japan is very delicious. (lol)" Chinese cuisine in Japan prepared in uniquely different ways is not all that bad! If you ever get the chance, compare authentic Chinese cooking to see the difference in spiciness and seasoning!

*This information is from the time of this article's publication.
*Prices and options mentioned are subject to change.
*Unless stated otherwise, all prices include tax.