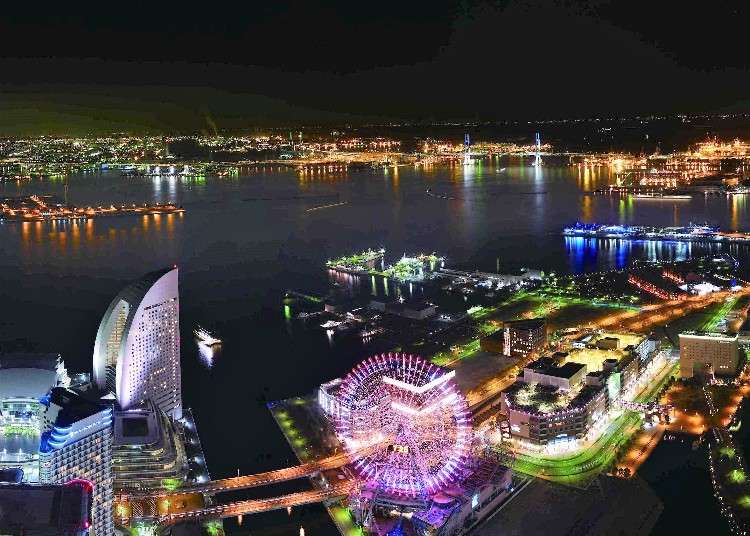 Yokohama is a city filled with attractions. Located just to the south of Tokyo, Yokohama is conveniently located for a day trip - especially if you are heading to (or back from) Kamakura.

One of the most exciting Yokohama attractions is the factory tour for parents and children, which offers the rare opportunity to watch how products are created before your very eyes. There are also some fun backstreets with a retro 1950s-60s atmosphere you can explore, as well as romantic date spots with a pleasant night view.

Here are some must-see Yokohama attractions to add to your bucket list.
1. The Yokohama Landmark Tower, Towering at 296m High!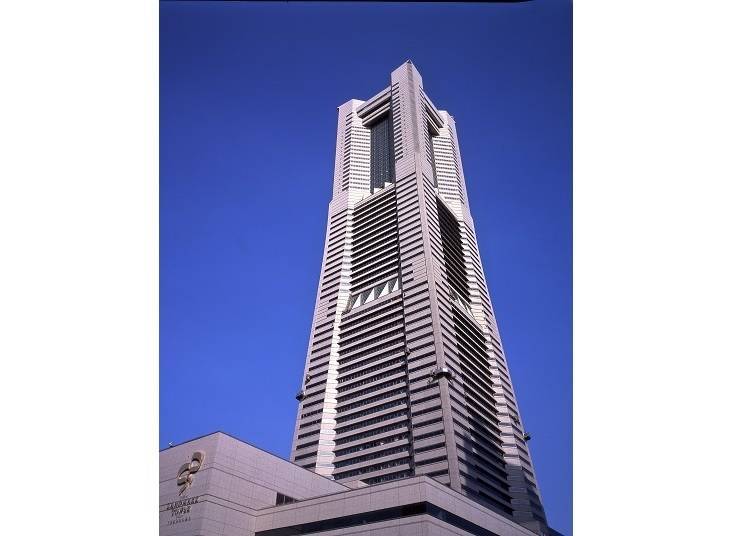 The Yokohama Landmark Tower, a symbol of Yokohama that boasts 70 floors above ground and a height of 296 meters, is a huge complex building with shopping malls, hotels and offices.

The neighboring Landmark Plaza is another convenient shopping center with about 170 specialty shops. The Dockyard Garden can also be seen nearby, a stone-built repair dock for merchant ships designated as a National Important Cultural Property.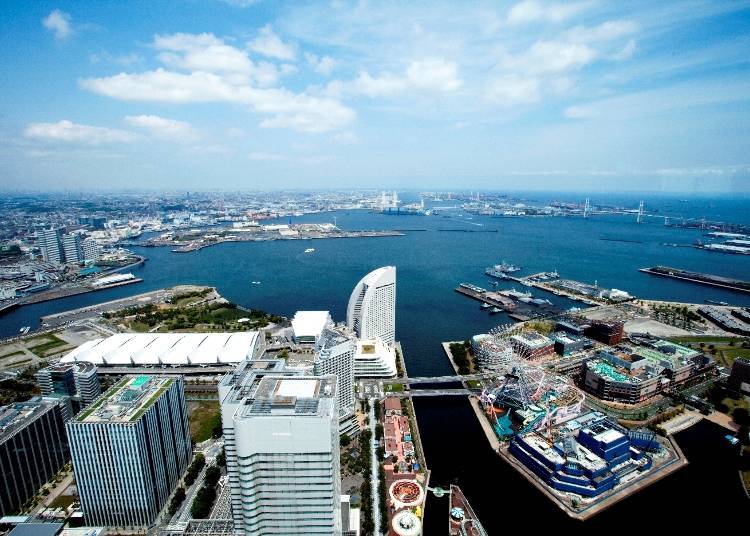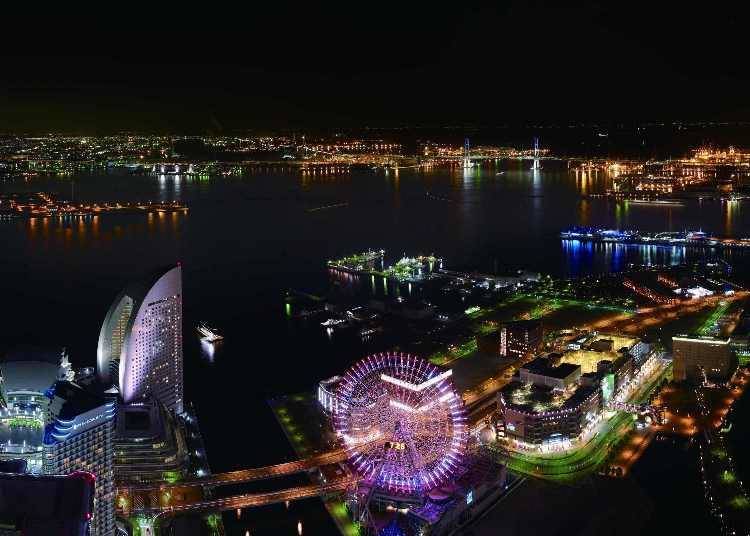 On the 69th floor is the Sky Garden, an observation deck with a 360-degree panoramic view. When the weather is clear, you can take in an expansive view of places such as Tokyo Tower, Tokyo Sky Tree, Boso Peninsula, Izu Peninsula, and Mt. Fuji.

In the evening, you can see the shimmering Minato Mirai Area, and a night view of cruise ships sailing along the harbor. These stunning views that differ by time of day is just one of the charms of the 273 meter high observation floor.
Address

2-2-1, Minatomirai, Nishi-ku, Yokohama-shi, Kanagawa, 220-8172
View Map

Nearest Station

Sakuragicho Station (JR Negishi Line / Line 3 (Yokohama Blue Line))
5 minutes on foot


Phone Number

045-222-5015
2. Cup Noodle Challenge at the Yokohama Cup Noodles Museum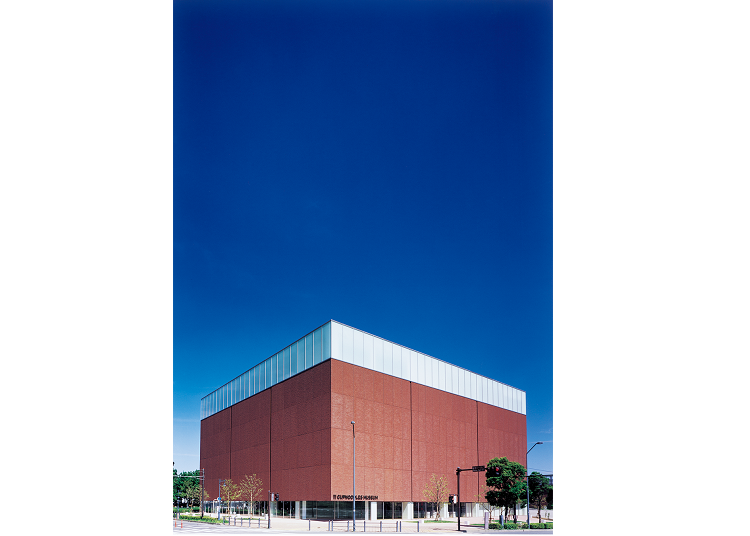 The Yokohama Cup Noodles Museum is an experience-oriented educational food museum where you can learn about the history of instant noodles via a number of exhibits, as well as create your very own original cup-noodles. This place has recently become a standard sightseeing spot in Yokohama.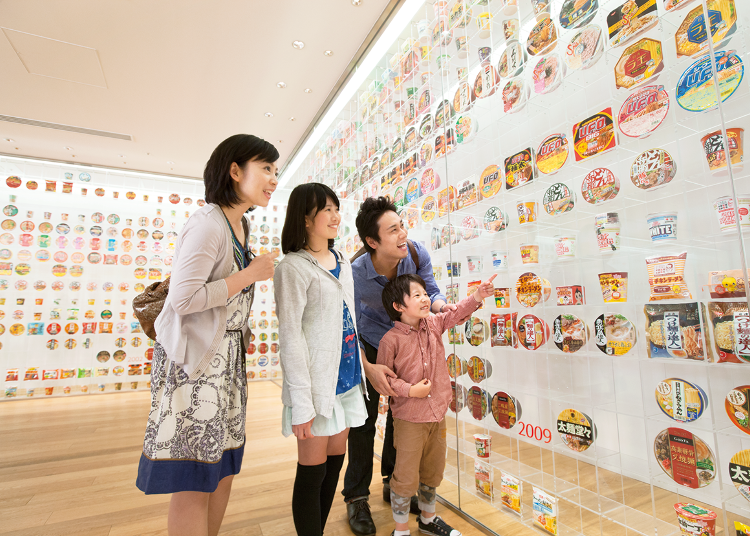 The Instant Ramen History Cube, located on the second floor, features a line-up of the different varieties of instant ramen flavors, starting with Chicken Ramen, and boasting an impressive 3,000 other different package varieties.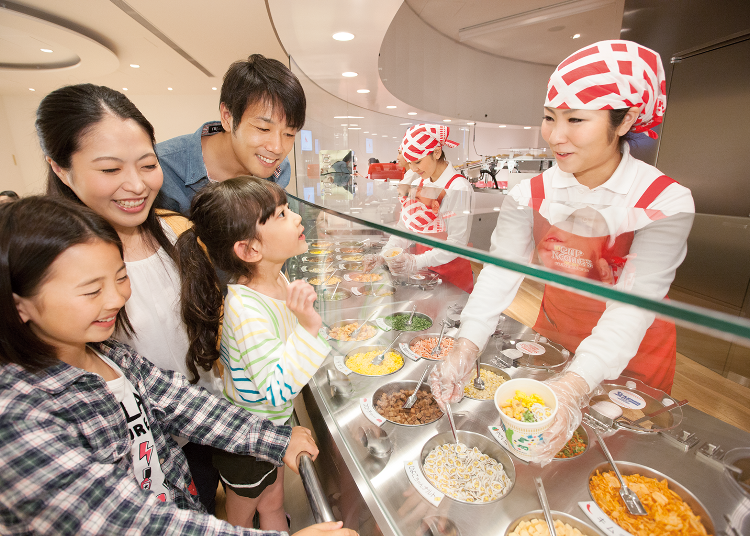 At "My Cup Noodle Factory," you can create your very own original, one-of-a-kind Cup Noodles. You can purchase a special cup for ¥300 (tax included) at the vending machine, where you can choose your favorite of the 4 available soup flavors, as well as 4 additional ingredients from the available 12. With thee options, you can make as many as 5,460 different combinations! Pick what you like, discover new flavors, create surprising combinations, and enjoy your original soup! This is an exciting experience for children and adults alike, and takes about 45 minutes total.

There are many other attractions and exhibits such as the Chicken Ramen Factory where you can make chicken ramen by hand, and the NOODLES BAZAAR World Noodle Road, where you can try not just different cup noodle flavors from around the world, but cup noodle flavored ice creams, too! This museum offers a wide range of experiences guaranteed to be fun for adults, children, and overseas visitors alike!
Address

2-3-4, Shinkou, Naka-ku, Yokohama-shi, Kanagawa, 231-0001
View Map

Nearest Station

Minatomirai Station (Minatomirai Line)
8 minutes on foot


Phone Number

045-345-0918
3. The Modern-Retro Yokohama Red Brick Warehouse: Enjoyable Any Time of Day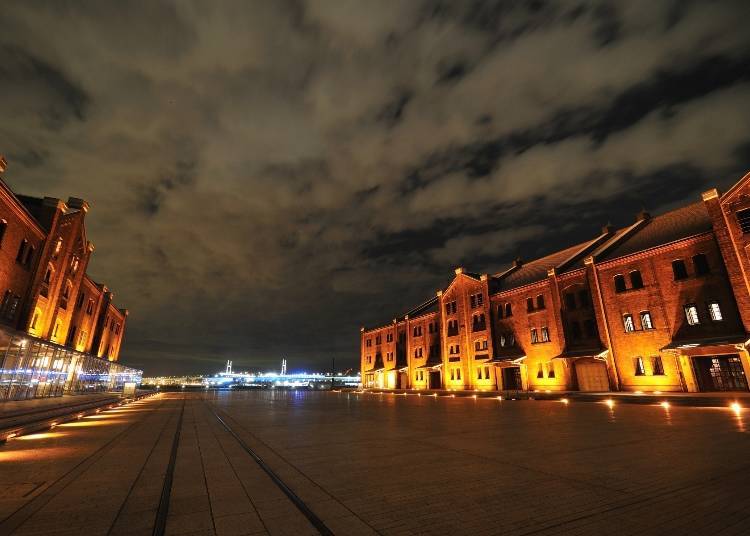 The Yokohama Red Brick Warehouse is a historic brick building built as a model warehouse for the country. With its beautiful, attention-grabbing, red brick walls, it has become a tourist attraction representative of Yokohama. The Yokohama Red Brick Warehouse Building Number 2 was established in 1911, and Building 1 in 1913, along with the Yokohama Port.

Today, small shops are lined up along the warehouse, still in the image of the time of its establishment, and a variety of events are held during each season. Building 1 holds many performances throughout the year in its hall and multipurpose space, such as plays, concerts, and dance. In Building 2, you can enjoy food and shopping at their lineup of restaurants, cafes, and general stores.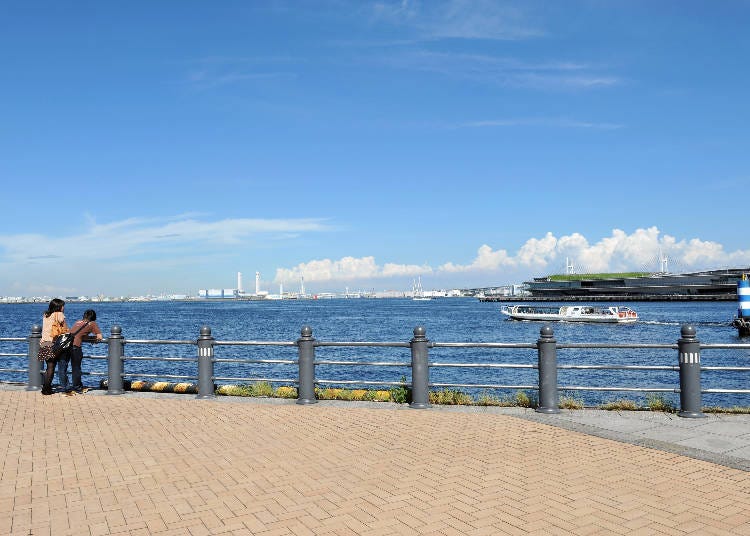 The location of this spot faces the sea overlooking Yokohama Bay Bridge and Osanbashi Pier, and is surrounded by parks, making it a great place to leisurely relax.

At night, the red brick warehouse is lit up in a brilliant orange, with an amazing atmosphere much different from that of the daytime. It is a perfect spot to create memories with your family and loved ones throughout the entire day, and well into the night.
Address

1-1, Shinkou, Naka-ku, Yokohama-shi, Kanagawa, 231-0001
View Map

Nearest Station

Sakuragicho Station (JR Negishi Line / Line 3 (Yokohama Blue Line))


Phone Number

045-211-1515
4. Take a Trip in Time with Haikara Yokocho to Experience Retro Japan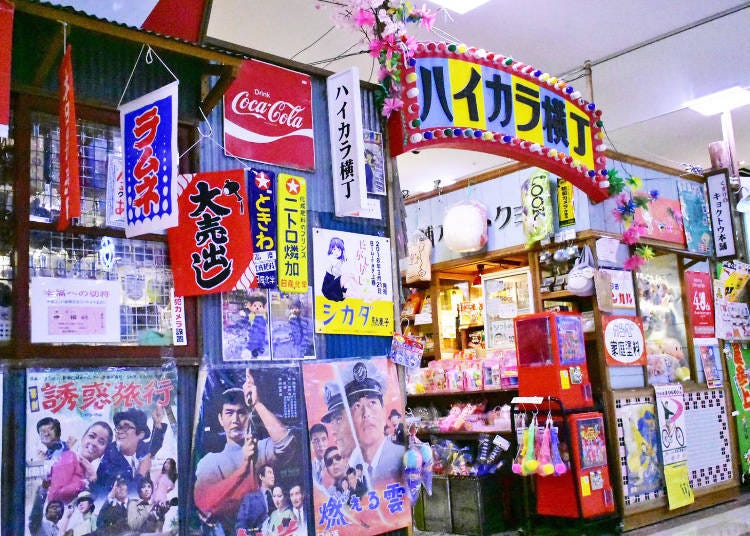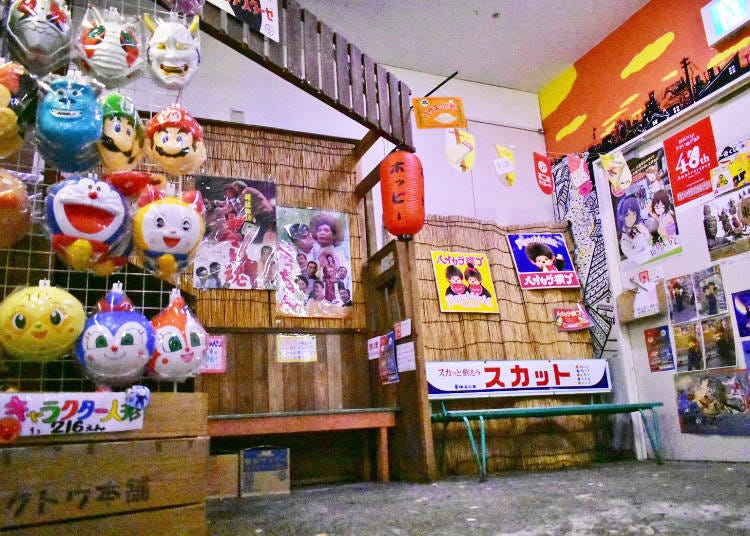 Haikara Yokocho is an area built in the image of 1950~60s downtown Japan. Just one step inside and you will find yourself surrounded by nostalgia, such as retro candies and retro toys. Yokohama World Porters has many modern general stores and fun leisure facilities, with such a mysterious atmosphere one can only assume they have slipped back in time.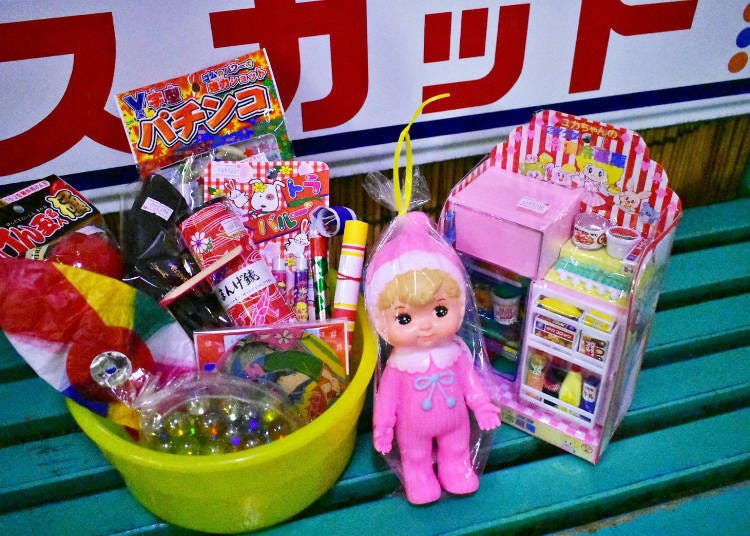 Passing through the signboards of Haikara Yokocho and into the alley of retro posters and signs, you will see an old-fashioned cityscape of candy shops, bromide stores, and toy stores. Kerorin yellow basins, which were often used in old baths, are used as shopping baskets.

Washbasin in hand, you can walk around the shop and peruse the tightly-packed displays of candy and toys. You can enjoy your candies while also getting a taste of the retro atmosphere while sitting on the in-store benches.

Whether you are nostalgic for old days gone by, or experiencing it for the first time, adults as well as children will find this a fun and enjoyable place to release their inner child. Even travelers from abroad will feel as if they have come to not just a new country, but a different dimension entirely.
ハイカラ横丁

Address

Inside Yokohama World Porters 3F, 2-2-1 Shinkou, Naka-ku, Yokohama-shi, Kanagawa-ken, 231-0001

Nearest Station

10 min walk from JR Keihin-Tohoku/Negishi Line and Yokohama Municipal Subway Blue Line, Sakuragicho Station, or 15 min walk from Kannai Station; 5 min walk from Yokohama Minato-mirai Railway, Bashamichi Station


Phone Number

045-212-3153

Hours: 10:30AM~9:00PM
Closed: No Fixed holidays
5. Tour the Famous Kiyoken Yokohama Factory - Where Shumai Dumplings are Made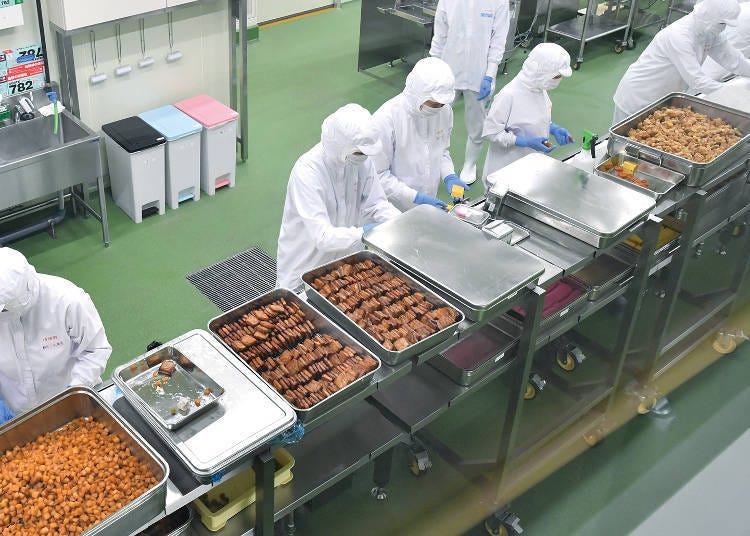 The shumai dumplings of Kiyoken are a specialty of Yokohama. You can enter the Kiyoken Yokohama Factory for free when you make reservations. The factory tour takes about 90 minutes. Learn the history of Kiyoken through educational videos, and see how the shumai and bento boxes are made. It is an excellent tour lead by an experienced guide who will carefully teach you everything you ever wanted to know about shumai, one of Yokohama's signature souvenirs.

There is display of Kiyoken's cute mascot character, Hyo-chan the soy-sauce holder, and freshly prepared shumai and bento box sides, making it a fun and satisfying experience for adults and children alike.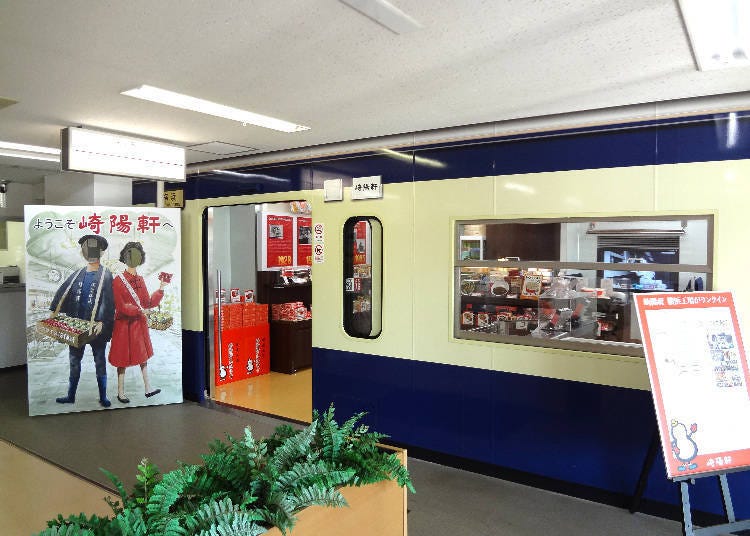 The Adorably Train-Shaped Petite Museum Shop
The Petite Museum Shop is at the 1st floor entrance of the Kiyoken Yokohama Factory. No reservation is required and anyone can enter. They sell standard products such as Kiyoken shumai, bento boxes, and moon cakes, as well as original Hyo-chan goods. It feels just like you're riding a train, and you can enjoy the fresh-prepared hot menu at reasonable prices, so by all means, do stop by if you can!

The full factory tour offers food tastings and souvenirs and is quite popular, so even in the event of a cancellation, that spot is guaranteed to be filled right away. If you decide to stop by during your Yokohama visit, we recommend making an early reservation.
*Please note that unfortunately, foreign languages are not supported at this time.
崎陽軒 横浜工場

Address

675-1 Kawamuko-cho, Tsuzuki-ku, Yokohama-shi, Kanagawa-ken, 224-0044

Nearest Station

About 10 minutes from JR Shin-Yokohama Station via Nakamachidai-bound Bus to Kohoku Inter Bus Stop; 5 min walk from Kohoku Inter Bus Stop
Entry Fee: Free (Factory Tour by reservation only)


Hours: Wed/Thur/Fri/Sat: 9:30AM~3:30PM (Factory Tours, approx. 90 min); Wed/Thur/Fri/Sat: 9:00AM~4:00PM; Mon/Tues: 9:00AM~4:00PM (Petit Museum Shop)
Closed: Sun/Mon/Tuesday (Factory Tour)
6. From Authentic Japanese Sweets to Western Treats, Souvenir Shop Hama-Usagi
Directly connected to Shin-Yokohama Station, Hama-Usagi offers a wide variety of over 100 types of creative sweets, from traditional Japanese confections such as dorayaki, dango, and momofuku, to those with a Western twist such as chocolate and cream filled sweets, to bean sweets and senbei crackers.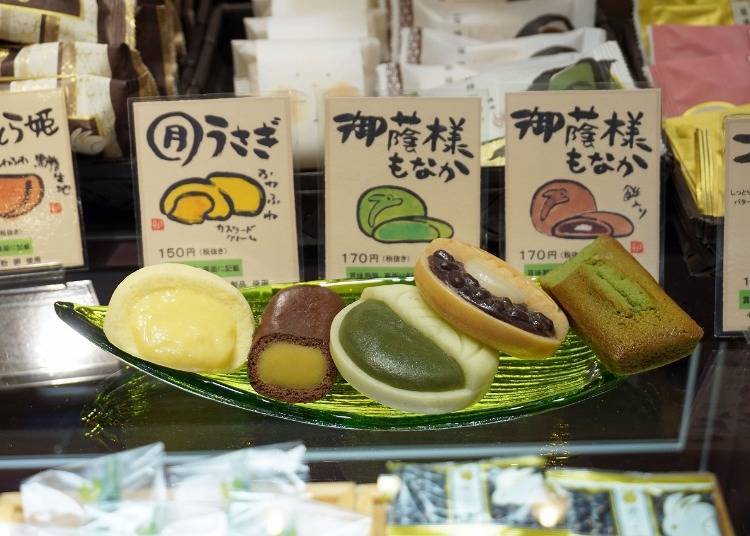 The popular snack "Okagesama Monaka" is ¥170 (tax not included) and contains azuki mochi or green tea filling, a gentle sweetness unique to Japanese treats. The crispness of the surface goes well with the inner filling.

The price tags of each product are decorated with pop-style illustrations, so even people who cannot read Japanese or are unfamiliar with Japanese confectionery can easily imagine what's inside.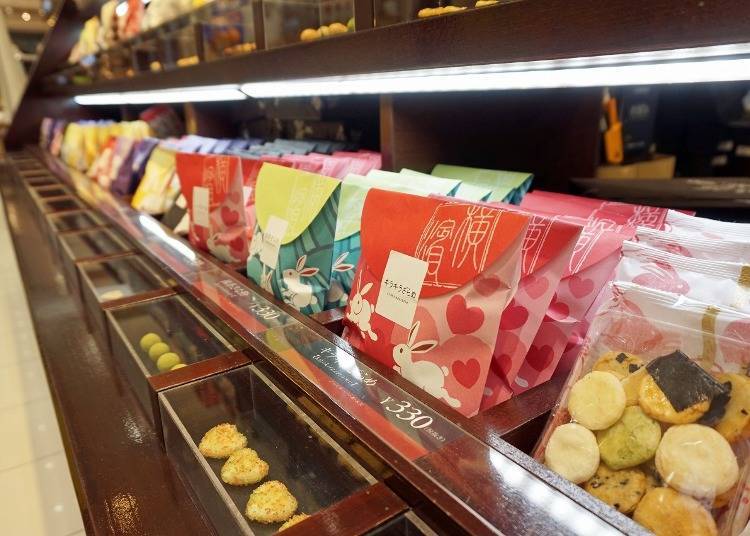 The senbei and confectionary cake packages are ¥330 (tax not included) and are characterized by a cute drawing of a rabbit. It is a perfect souvenir as they are individually wrapped. The "Kirakirazarame" senbei, which are sprinkled with sugar, and the "Umezarame" senbei, with boasts the sour taste of Japanese plums, are rice-crackers in the shape of a heart. Not only are they delicious, but they are cute as well, so they also make a delightful souvenir for girls!
濱うさぎ

Address

2-16 Takashima, Nishi-ku, Yokohama-shi, Kanagawa-ken, 220-0011, Yokohama Porta B1F

Nearest Station

1 minute walk from JR Yokohama Station


Phone Number

045-461-0024

Hours: 10:00AM~10:00PM
Closed: Open daily (Closings may correspond with Yokohama Porta closings)
The beauty of Yokohama is that it offers many sightseeing options such as factory tours and walks around Yokocho. However it is recommended to keep in mind some locations such as the factory tour may require reservations, and some hands-on experience activities may not be readily available, so please be sure to plan your schedule accordingly.
*This information is from the time of this article's publication.
*Prices and options mentioned are subject to change.
*Unless stated otherwise, all prices include tax.
Limited time offer: 10% discount coupons available now!