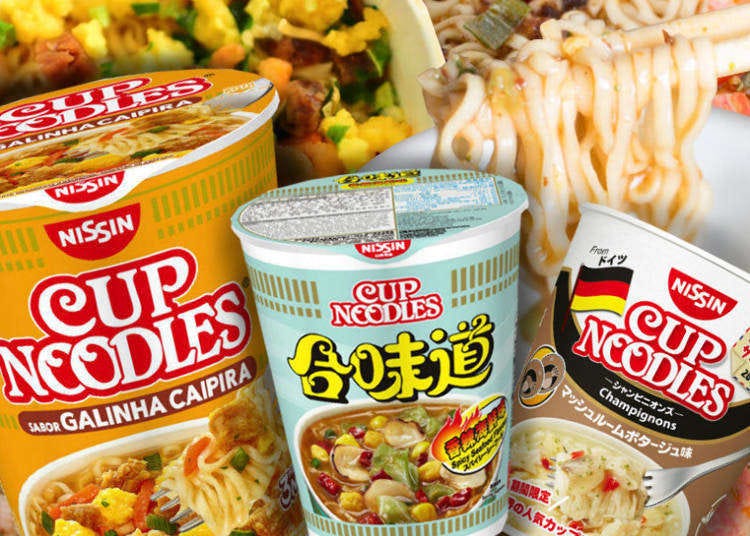 No matter in which country you're reading this article, there is a great chance you've made your very own experiences with Nissin's Cup Noodles! What you might not be aware of, though, is that you likely enjoyed a flavor that isn't available anywhere else in the world! Sure, Cup Noodles can be found in virtually every country on the globe. But did you know that they come in unique, one-of-a-kind flavors that are only available in certain countries?

Join us for an international Cup Noodle adventure to discover the many country-specific instant noodle delicacies, and explore the secret behind the famous cup's success with LIVE JAPAN and Tomonao Matsuo, with Nissin Foods' Public Relations Department.

A couple of years ago, we tried out a bunch of flavors from around the world - sadly, not all of these flavors will still be available now, but it's still fun to compare!
Quick Background: Nissin Foods, the Company Behind Cup Noodles
Nissin Foods' classic "Cup Noodles" holds the record of being the world's first and oldest instant noodles in a cup, dating back to 1971. Incidentally, the founder of Nissin Foods, Momofuku Ando, is the very same person who invented instant noodles in the first place!

By 1973, Nissin's Cup Noodles appeared in the United States, and countries such as Brazil, Singapore, Hong Kong, India, the Netherlands, Germany, and Thailand soon followed. This global cup noodle adventure started what should become an unstoppable instant noodle triumphal march onto the plates of people all around the world.

Now a market that exceeds 40 billion sold cups, it can easily be said that Cup Noodles are a uniquely Japanese invention that took the world by storm!
The Sensational Flavors of Cup Noodles Around the World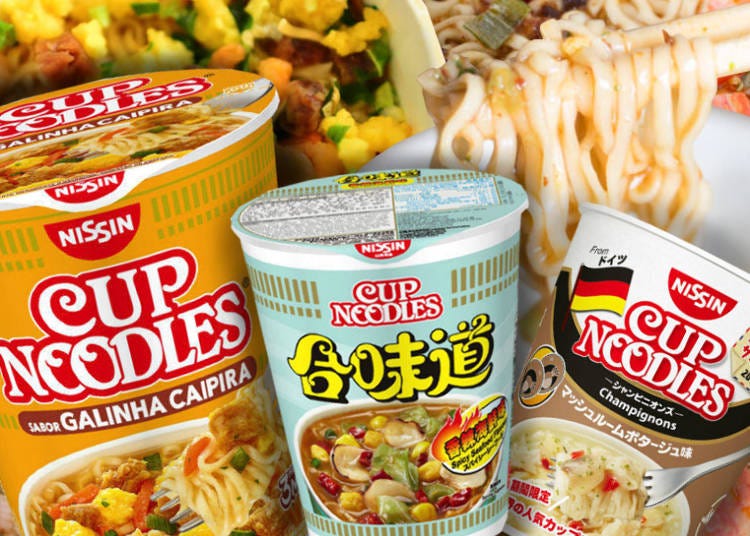 LIVE JAPAN: "Thank you for the interview, Mr. Matsuo! So of course, Cup Noodles are beloved all over the world, but what kind of flavors are sold outside of Japan anyways?"

Mr. Matsuo: "The most famous Cup Noodle variations in Japan are seafood, curry, and chili tomato, with the peppery, rich soy sauce type leading the list. However, there are numerous Cup Noodle flavors sold throughout the world, such as beef, shrimp, wasabi, and tonkotsu [pork cutlet]. All in all, there are over 100 different kinds of Cup Noodles."

In France, for example, Cup Noodles have very Japanese-y tastes with teriyaki chicken, sukiyaki, and hamayaki shrimp being the most famous tastes. An entirely different take on Cup Noodles can be found in the Philippines, where the local food culture has a big influence on instant noodle flavors: sotanghon, batchoy, and bulalo are the main Cup Noodle varieties there.

Generally speaking, varieties such as beef, chicken, shrimp, and mushrooms are standard flavors outside of Japan. Some favorites of the birthplace of Cup Noodles – the aforementioned curry and chili tomato – are hardly found overseas, however.
Trying a Unique Flavor: Cup Noodles Chilli Crab
Generally speaking, local Cup Noodle varieties can only be enjoyed in the country they're from. However, I got my hands on "Chilli Crab," a Singaporean Cup Noodle flavor. Of course, I didn't hesitate to try this rare treat!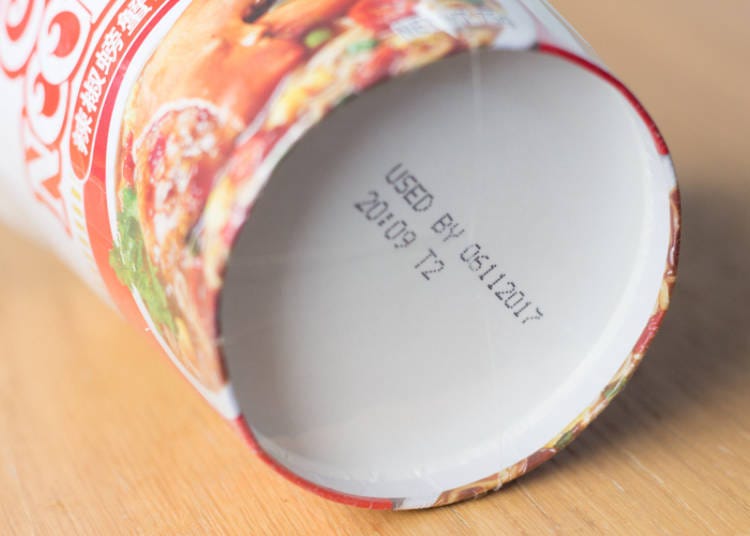 One thing immediately caught my eye. The cup lacked the plastic sticker that is so typical for Cup Noodles in Japan, found at the bottom of the package to prevent the lid from accidentally being opened. Of course, it doesn't matter much whether the product has a plastic seal or not, but I couldn't help but miss it a little bit. Out of habit, most likely. Is that seal a Japan-only thing?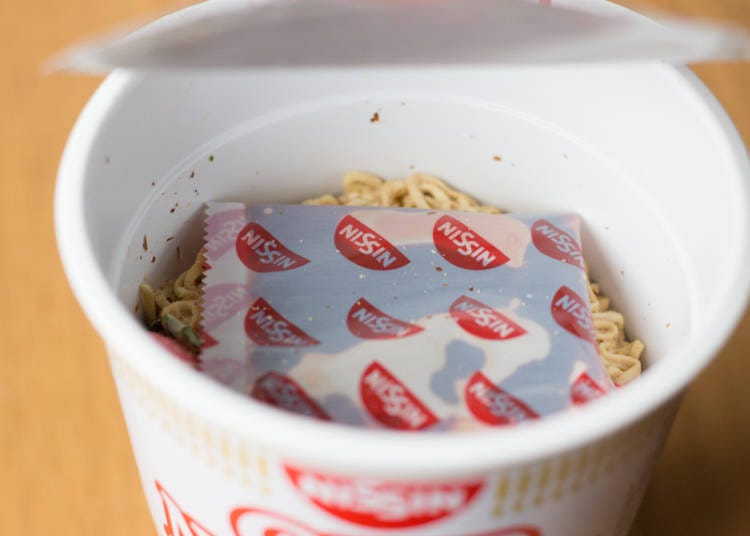 As usual, the chili paste is found in the cup and is supposed to be added to the noodles before pouring hot water on it. The smell of the dish did remind me of Japan's classic seafood flavor. Next to the seasoning, dried leek, egg, and crab can be found plentifully on top of the noodles.
As I pour the hot water on, a spicy aroma fills the room immediately. Just like the Japanese Cup Noodles, the Chilli Crab version takes three minutes until it's ready.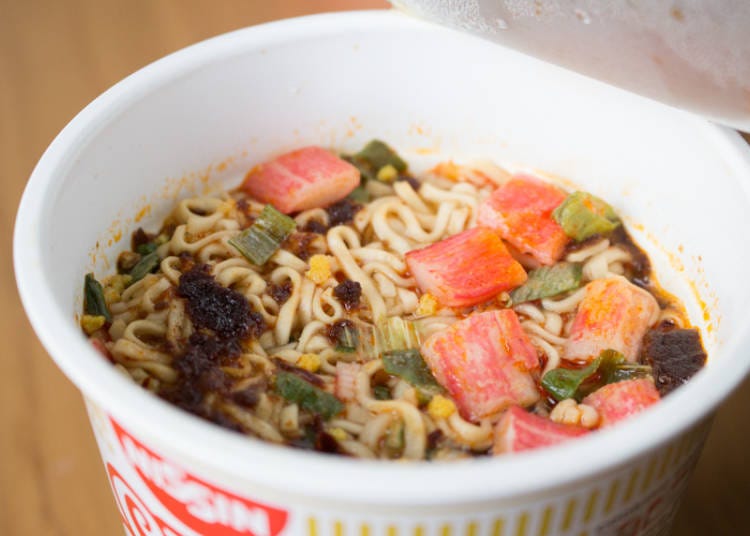 The paste didn't dissolve entirely, so I mixed the cup well. Determinedly, I started to slurp the noodles – and had to pause in surprise. This is definitely a Cup Noodles variety that'd be classified as "extra spicy" in Japan! Nonetheless, it's very tasty!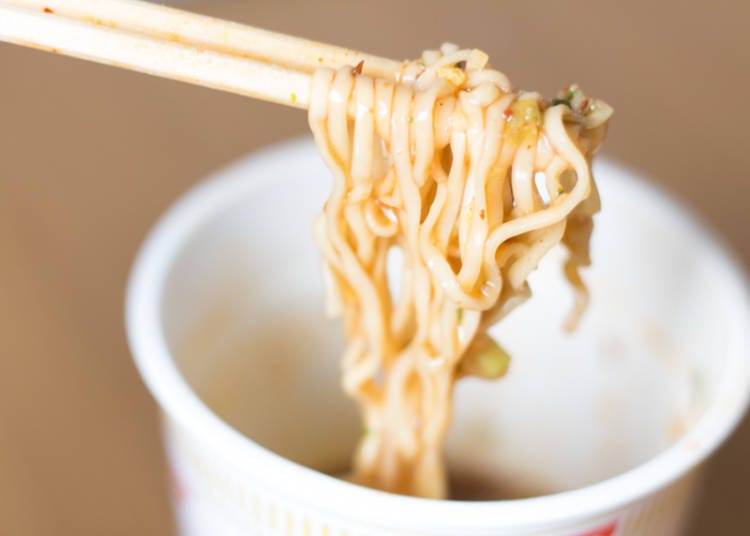 It seems that the flavorful soup is based on the Japanese seafood flavor. After being struck by a rich pungency, a gentle seafood-y taste followed that I was rather familiar with. My Cup Noodle slurp was then rounded by the aromatic taste of crab.

The thick soup sticks well to the noodles, complementing the intense spiciness of the instant dish. It goes without saying that these Cup Noodle varieties are developed for the local food culture, but I am surprised that it even fits my Japanese palate very well.
Mr. Matsuo's Special Selection: 6 Unique International Cup Noodle Flavors
LIVE JAPAN: "Mr. Matsuo, could you tell us which international Cup Noodle varieties are especially unique and noteworthy among the many flavors?"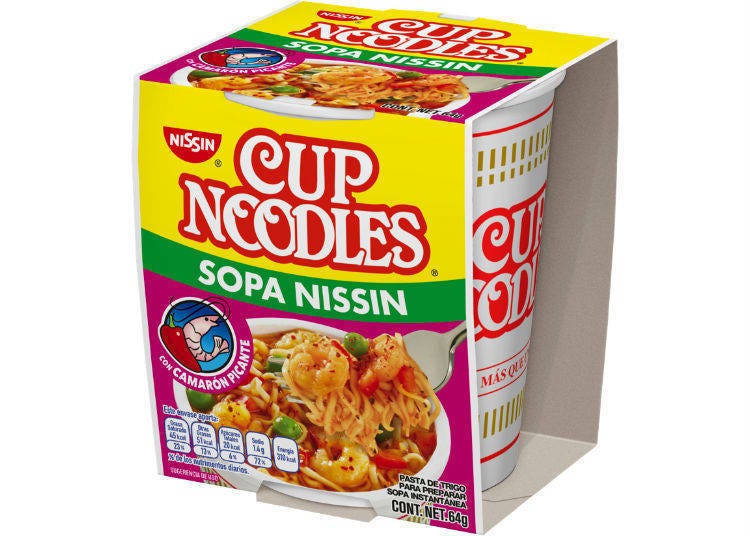 Cup Noodles: Con Camaron Picante flavor from Mexico
Mr. Matsuo: "There is Mexico's 'Con Camaron Picante,' which was released around 2000 and is characterized by its spicy shrimp and hot pepper, enhanced with cilantro that brings a hint of freshness to the cup. Mexico's Cup Noodles lineup features different grades of 'picante' and this one is right in the middle. It's an especially popular Cup Noodles flavor because the spiciness is just right to not muddle the Mexican palate's beloved shrimp flavor."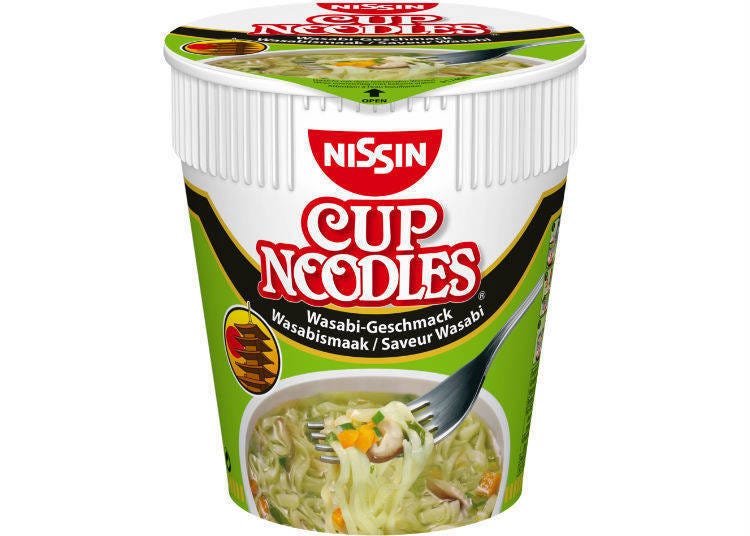 Cup Noodles: Wasabi flavor from Germany
"This one is Wasabi from Germany. It is based on a Japanese-style soup with the unique spiciness of wasabi and the flavor of shiitake mushrooms. This Cup Noodle variety really packs a punch. It's an exciting cup that was released in 2015. We developed it with the Japanese food boom in Europe in mind, wanting to sell it as a uniquely Japanese flavor."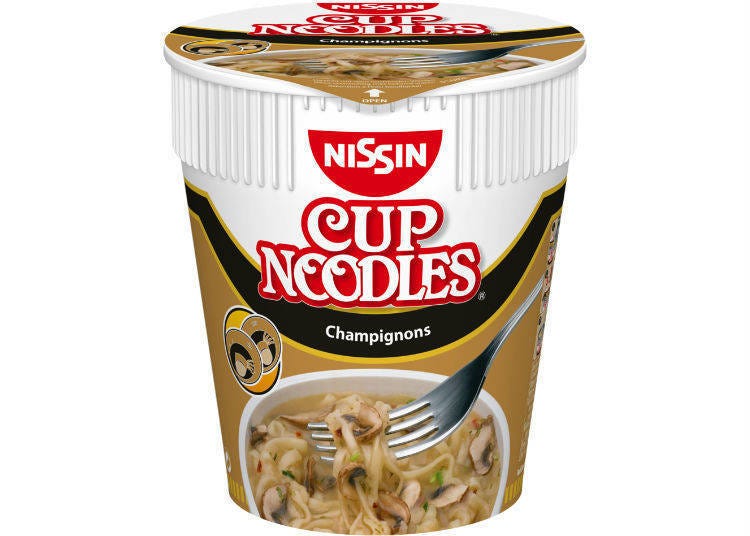 Cup Noodles: Champignons flavor, from Germany
"This one, Champignons, is also from Germany and was released around 2010. These Cup Noodles are made with a rich, Western-style soup that has an exquisite and very deep mushroom flavor. It's the King of Cup Noodles as far as Europe is concerned, with people telling us things like 'it's extraordinarily delicious,' or 'it's creamy but not heavy at all.' We managed to balance the rich mushroom taste with the sweetness of onions just right and thus, Champignons Cup Noodles is easy to eat and very popular."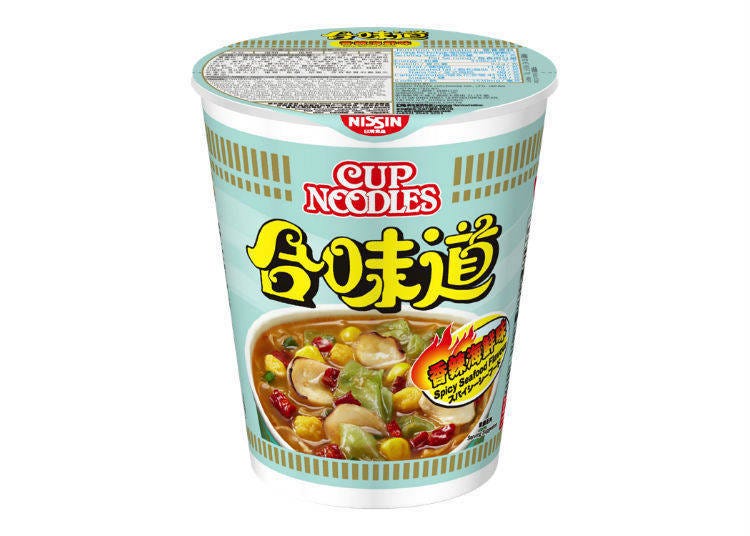 Cup Noodles: Spicy Seafood flavor, from Hong Kong
"Hong Kong's Spicy Seafood Cup Noodles from 1994 adds kimchi to pork and seafood and is an excellent, rich combination of spicy and sour seafood-based cup. The locals like this kind of seafood base and we got a lot of feedback that 'the spiciness is exquisite.' This hot-and-sour taste is a unique and different experience from the standard Japanese Seafood Cup Noodles."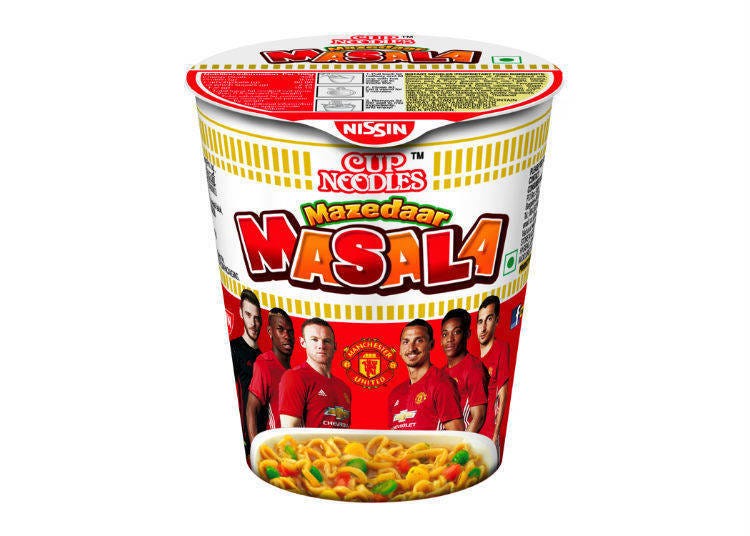 Cup Noodles: Mazedaar Masala flavor, from India
"India's Mazedaar Masala was released in 2014 and is based on the classic masala spice of Indian cuisine. Currently, it's our top-selling Cup Noodles product in the Indian market. It seems that people appreciate the familiar taste and the richness of the soup."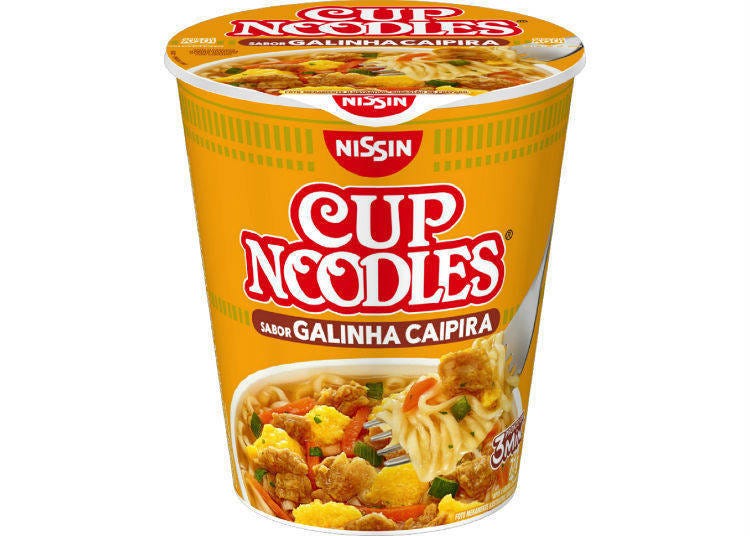 Cup Noodles: Galinha Caipira, from Brazil
"My last Cup Noodles recommendation is from Brazil: Galinha Caipira, released in 2002. It is based on a stewed dish from Brazilian home cooking, making use of a chicken broth as a base. Then, plenty of vegetables are added, such as garlic, celery, and tomato. This Cup Noodles variety is currently our bestseller in Brazil, and we renewed it in 2016 and are happy to receive feedback such as 'natural taste' and 'rich chicken flavor.'"

The showcased six international Cup Noodle varieties show that Nissin indeed takes great care in incorporating the local palate and food culture into each instant noodle creation. The next time you travel, why not look for the national Cup Noodles specialty?
Every Cup is Developed with a Country's Food Culture in Mind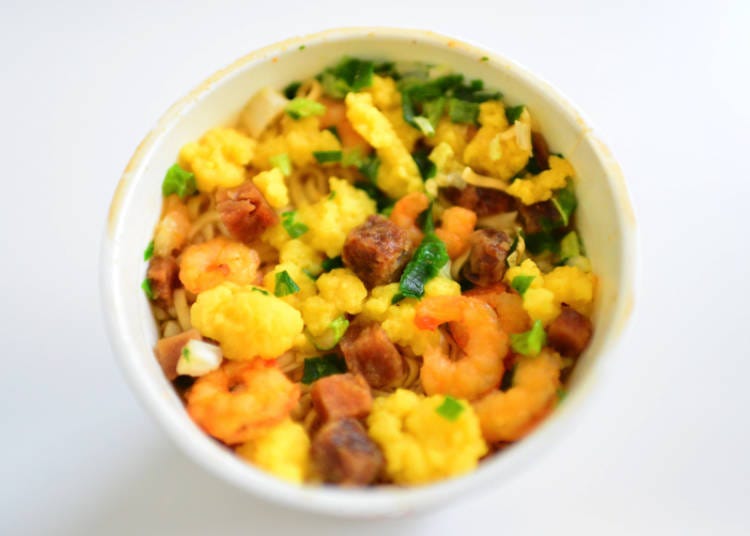 LIVE JAPAN: "When creating Cup Noodles for a specific country, what things are considered when the product is developed?"

Mr. Matsuo: "To make Cup Noodles, it is necessary to invite local consumers, implement product evaluation tests, and reflect on the received feedback. For example, one of the results of these tests was that the noodles of Cup Noodles for the Western market are shorter than for Japanese because people in the West don't have the habit of slurping their cup. Or take India as another example. Because the climate is rather hot, people don't like piping hot dishes, which means that the Cup Noodles in India are types that barely have soup in them and are more of a yakisoba [chow mein] style. In Thailand, people like filling foods so the noodles are especially long, and in Malaysia, we do not use any pig-derived ingredients because many Malaysians are Muslim. Every product is developed with a country's food culture in mind."
How Cup Noodles are Eaten Around the World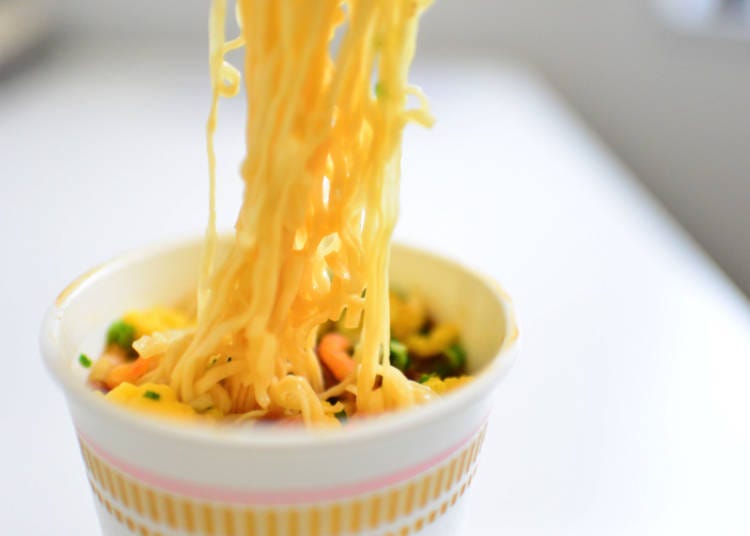 Mr. Matsuo: "In Mexico, people tend to take their time eating Cup Noodles and generously add hot sauce to their cup. Other than that, I don't really know any other eating habits per country, but I have heard that some people make Cup Noodles in a pot and pour them back in the cup once they're done. After cooking, people enjoy Cup Noodles in various ways, such as putting the cup in a fridge and eating it cold."

LIVE JAPAN: "For a Japanese like me who simply follows the rule of 'put hot water in and let it sit for 3 minutes with the lid closed,' this sure sounds interesting. I'll try that next time!"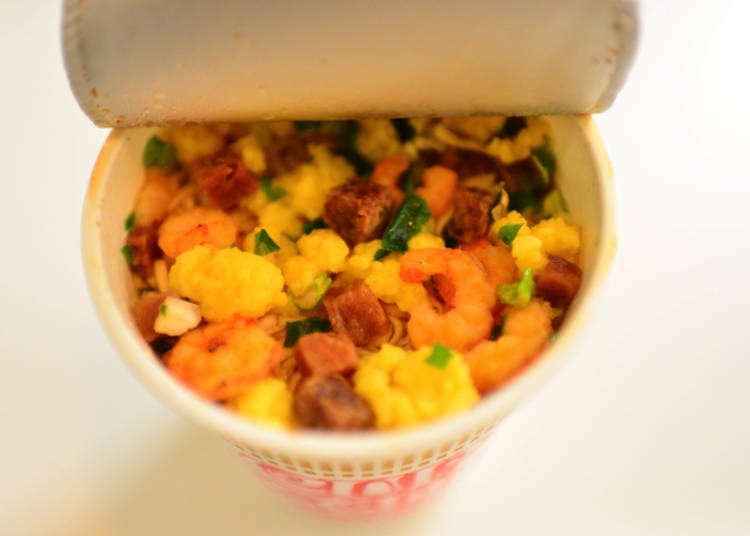 Talking to Mr. Matsuo gave me a good impression of how difficult it actually is to develop that perfect Cup Noodles product, and why the instant dish is so successful all around the world.

Originally, Momofuku Ando, the inventor of Cup Noodles, was inspired by the different eating habits between Japan and overseas. At that time, he promoted bagged chicken ramen to be sold in supermarkets in Los Angeles. He asked his buyers about their opinion and most of them were wondering "How do I eat this?" because they neither had bowls nor chopsticks. The result was him breaking the noodles into smaller pieces and putting them in paper cups, so people could simply pour hot water on it and enjoy the noodles with a fork.

This observation was crucial for the development of Cup Noodles as we know them today. Observation and flexibility are also two of the main reasons why the instant dish has been such a massive global success!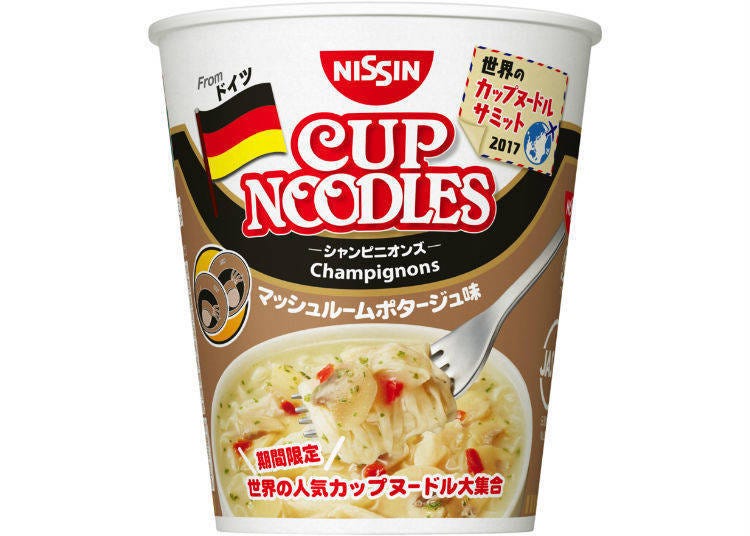 Lastly, Mr. Matsuo's personal Cup Noodles recommendation: Champignons from Germany. This variety is sold for a limited time in Japan as part of the "World Cup Noodle Summit 2017" campaign. In the wake of this campaign, you can also look forward to getting your hands on local Cup Noodle varieties from Hong Kong and Indonesia, so don't hesitate to try!
And if you want to learn more about Cup Noodles ...
Address

2-3-4, Shinkou, Naka-ku, Yokohama-shi, Kanagawa, 231-0001
View Map

Nearest Station

Minatomirai Station (Minatomirai Line)
8 minutes on foot


Phone Number

045-345-0918

*This information is from the time of this article's publication.
*Prices and options mentioned are subject to change.
*Unless stated otherwise, all prices include tax.