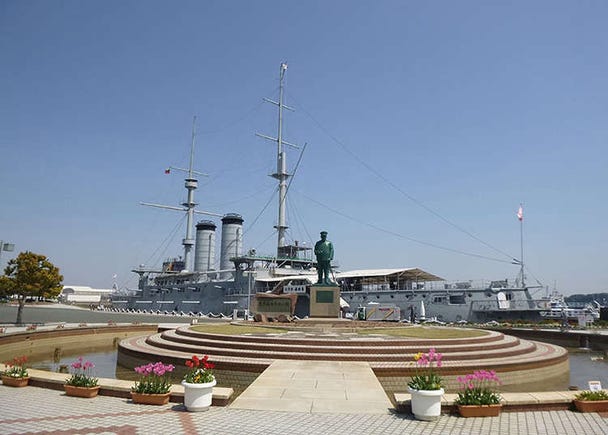 Yokosuka, originally prospering as a window for foreign trading and cultures, still retains its unique culture as a United States Navy base. In the city lie many spots featuring the achievements of people who contributed to realizing cultural exchanges with foreign countries. The city could be called "Little America" as it gives a combined atmosphere of the US and Japan.
A French garden facing the Port of Yokosuka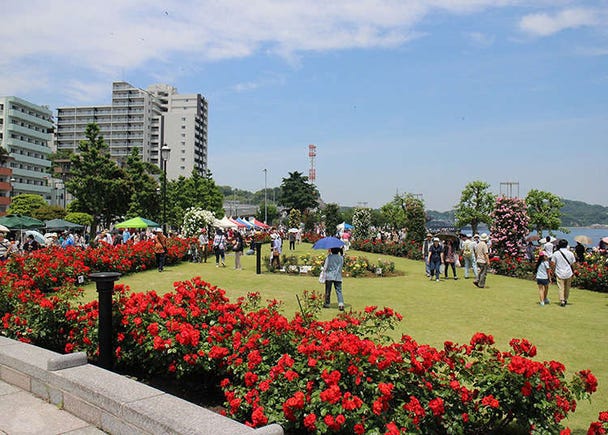 This French garden opened as a seaside park in 1946. It is called Verny Park in commemoration of Léonce Verny, a French engineer. About 2,000 roses are planted in the center of the park, and the Spring Rose Festival is held in mid-May every year. There also lie historic buildings like a building constructed as a station for guards patrolling the former Yokosuka Naval Port and a memorial monument for the former Japanese Navy officers. One of the charming points is the cafe and restaurant in the annex of the building, where you can enjoy your meal glancing over the port.
Address

1-1, Shioiricho, Yokosuka-shi, Kanagawa, 238-0042
View Map

Nearest Station

Shioiri Station (Keikyu Main Line)
5 minutes on foot


Phone Number

046-826-1490
A park with a monument commemorating the Perry expedition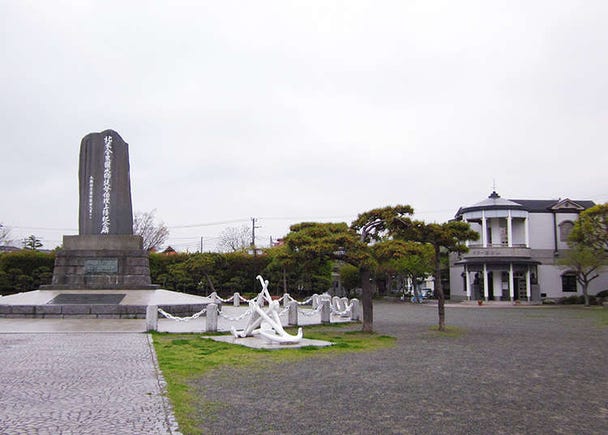 In 1853 Commodore Matthew C. Perry of the United States Navy arrived with his black ships and ordered Japan, that had closed it's borders, to open the country to the world. This city park commemorates Commodore Perry's landing in Uraga. In the center of the park lies the monument of Perry's landing, erected by the members of the American Association in 1901. There is also a building of the Perry Commemorative Museum which opened in 1987 and helps the visitors aware of his achievements. They exhibit dioramas accurately depicting the landscape of Kurihama at that time and the black boats. The exhibit also includes references such as the Kurihama Landing Map and drawings.
Address

7-14, Kurihama, Yokosuka-shi, Kanagawa, 239-0831
View Map

Nearest Station

Keikyu Kurihama Station (Keikyu Kurihama Line)
20 minutes on foot


Phone Number

046-834-7531
The representative park chosen out of 100 city parks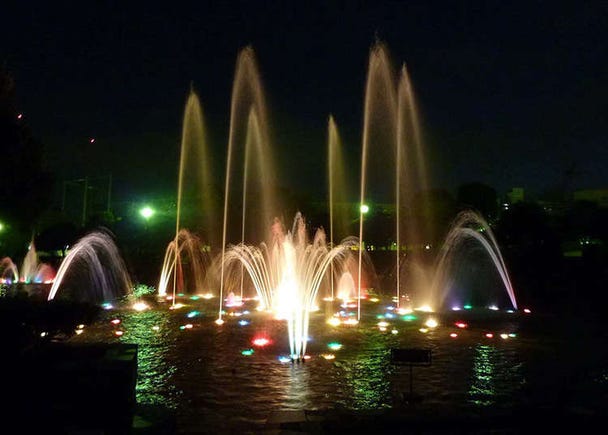 Mikasa Park is a park representing Yokosuka as it was chosen out of the "100 Japanese City Parks" and the "100 Historical Parks." It was constructed with the theme of "water, light and sound" and there arise big and small fountains six times a day (seven in summertime). Its symbol is a battleship named Mikasa, which flourished in the Russo‐Japanese War and is one of three commemorative battleships in the world. Most of the exhibits are related to the former Japanese Navy, such as the bronze statue of the Commander-in-Chief of the Combined Fleet, and cannonballs shot from Yamato-class battleships. They have high historical value.
Address

82, Inaokacho, Yokosuka-shi, Kanagawa, 238-0003
View Map

Nearest Station

Yokosuka-Chuo Station (Keikyu Main Line)


Phone Number

046-824-6291
A famous place where you can see historic sites, cherry blossoms, and a view of Yokosuka
Englishman William Adams was an adviser on diplomacy for Ieyasu Tokugawa, who was the first shogun (General) of the Edo Shogunate. He was called in his Japanese name Anjin Miura for his achievements and friendly atmosphere. The locals and people in Itsumi constructed Anjinzuka (burial mound) in commemoration of his will to pursue Western civilization. Circling his mound is Tsukayama Park. It is now chosen for the Kanagawa 50 Picturesque Sceneries and the Kanagawa 100 Floral sites, and it has been known as a great spot for cherry blossoms. You can glance over the Boso Peninsula from the Port of Yokosuka on the viewing platform, Minatoga Mieru Oka.
塚山公園

Address

3 Nishihemicho, Yokosuka-shi, Kanagawa, 238-0046, Japan
Commemorating a great man who brought Western civilization to Japan
The grave of Anjin Miura inside Tukayama Park is a memorial tower for Anjin and his wife. Not only did he work as an adviser on diplomacy to the Edo Shogunate, but he introduced elements from Western civilization like gunnery, naval engineering, and navigation. This park is popular as a historic site which saw these introductions and for its William Adams Cherry Blossom Party held every year on April 8 in commemoration of his virtue.
Address

The Tsukayama administrative office of the park, 3-61, Nishihemicho, Yokosuka-shi, Kanagawa, 238-0046
View Map

Nearest Station

Anjinzuka Station (Keikyu Main Line)
25 minutes on foot


Phone Number

046-823-2439
*This information is from the time of this article's publication.
*Prices and options mentioned are subject to change.
*Unless stated otherwise, all prices include tax.