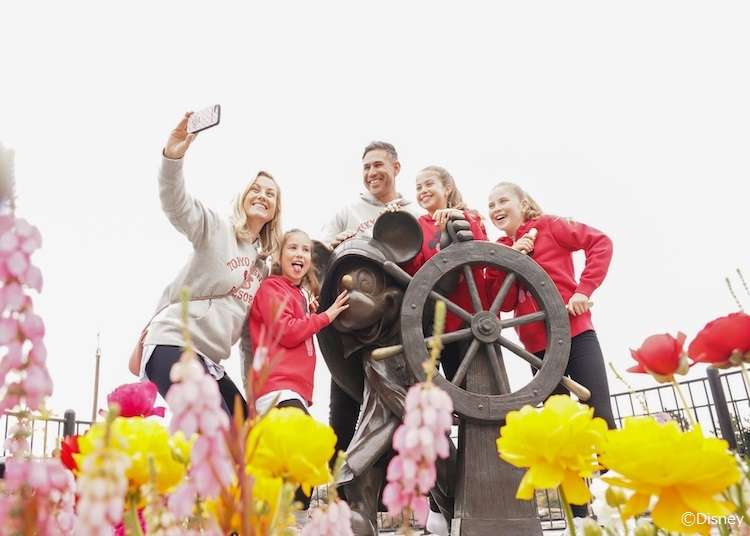 Guaranteed to be the highlight of any child's visit to Japan, Tokyo DisneySea, built from the ground up with all ages in mind, has something for everyone to enjoy in this magical world of Disney.

For those who are Disney neophytes, Tokyo DisneySea is the only sea-themed park at any Disney Resort in the world. Everyone in the family can expect to get the signature Disney day out and be thrilled knowing that they have a whole host of unique attractions, shows, food, and fun waiting for them at the seven fantastical ports of Tokyo DisneySea.

Join us as we embark on our journey from the romantic Mediterranean Harbor, through the dreamy Mermaid Lagoon, and on to the Mysterious Island, where a smoldering volcano towers over the whole park!
Set Sail for a Day of Adventure!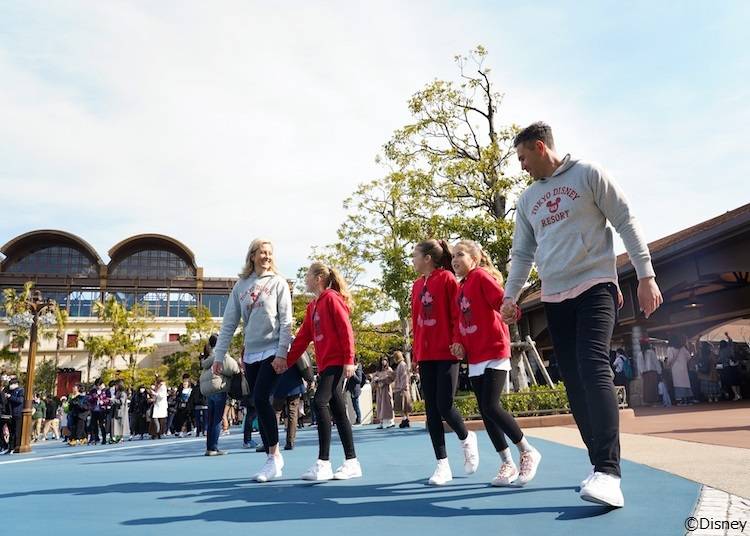 Tokyo DisneySea is located within easy reach of central Tokyo via a speedy Disney-themed monorail that takes you directly from JR Maihama Station to the park gates.

The Tokyo DisneySea Hotel MiraCostaⓇ is located inside the park and offers direct access to the park through a special entrance for hotel guests—along with other perks.

Once inside the gates, you will want to pick up an official map and head straight to the DisneySea Plaza. The map is of course useful as you head to your next attraction, but if you ever need guidance along the way, then ask any of the Tokyo DisneySea Cast Members, who will immediately be able to point you in the right direction!

And if you ever want a photo of the full family together, remember that Cast Members are on hand and happy to snap a shot of your special day.
Enter a World of Adventure and Imagination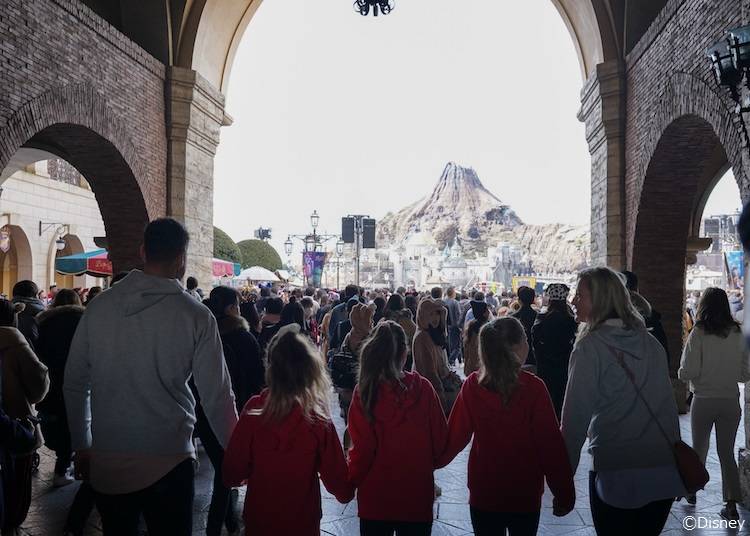 DisneySea Plaza leads directly to the Mediterranean Harbor and Prometheus Volcano on the Mysterious Island beyond. You will have to hold on tight to your children to keep them from scooting off in excitement.

Still, it is well worth taking a moment to visit Splendido, Figaro's Clothiers, or any of the other shops at the Mediterranean Harbor before you head off on your watery adventures.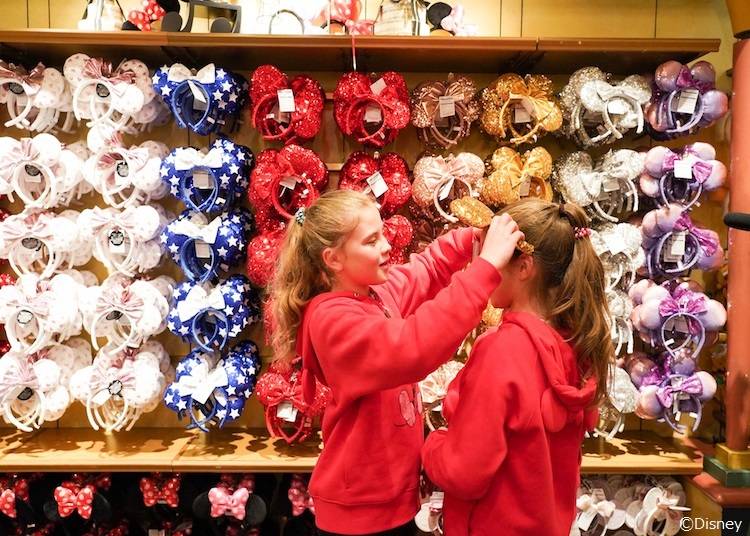 Make yourself fully photogenic by grabbing your ultra-cute gear and becoming part of the scene.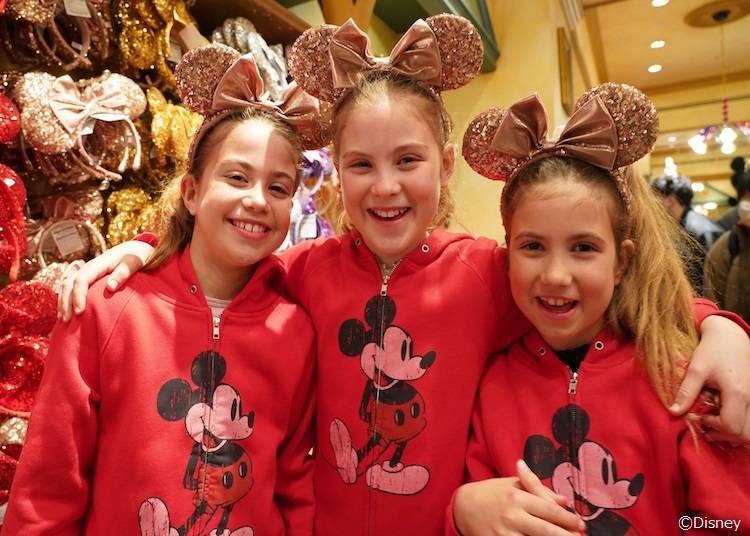 The "pair look," or in this case the "trio look," is so in!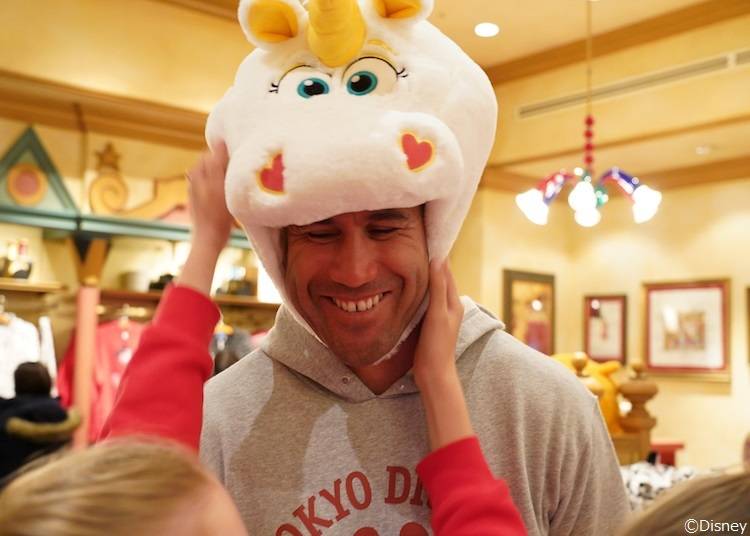 Even dad might find himself caught up in the fun.
Sorting out your Disney look really is part of the experience. Wherever you go in Tokyo DisneySea, you will see couples, groups of friends, and of course families all decked out in a common theme. This is one tradition you don't want to miss out on.
Fuel for the Whole Family
A top tip for weathering the wait at any popular attraction is to keep everyone supplied with popcorn! There is a surprising variety of flavored popcorn sold at stands all over Tokyo DisneySea, and the flavors reflect the theme of the harbor where you find them.

With so many stands selling every flavor from super-sweet strawberry to satisfyingly savory garlic shrimp, you are never far from finding the popcorn flavor of your choice. Just check the map! And to maximize your satisfaction, pick up a wearable popcorn bucket so you can go hands-free and snap photos on your smartphone or just wander around and unwind. You can choose from loads of classic and new Disney designs, so it's a great way to wear your favorite Disney characters or series with pride!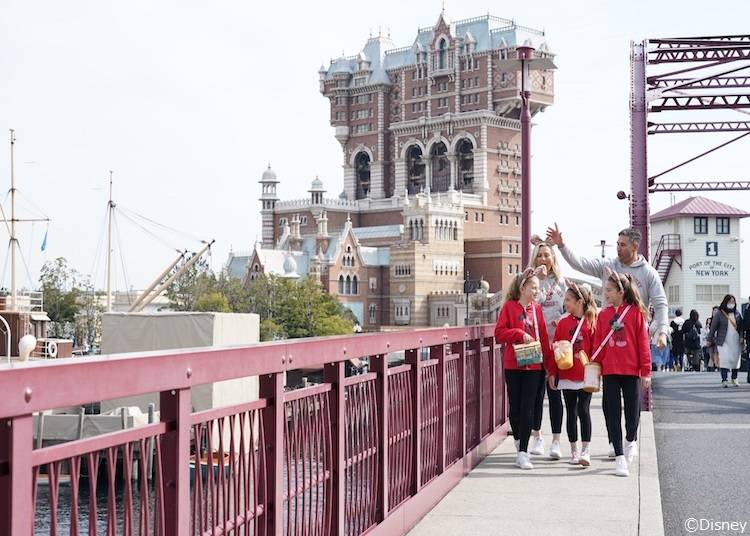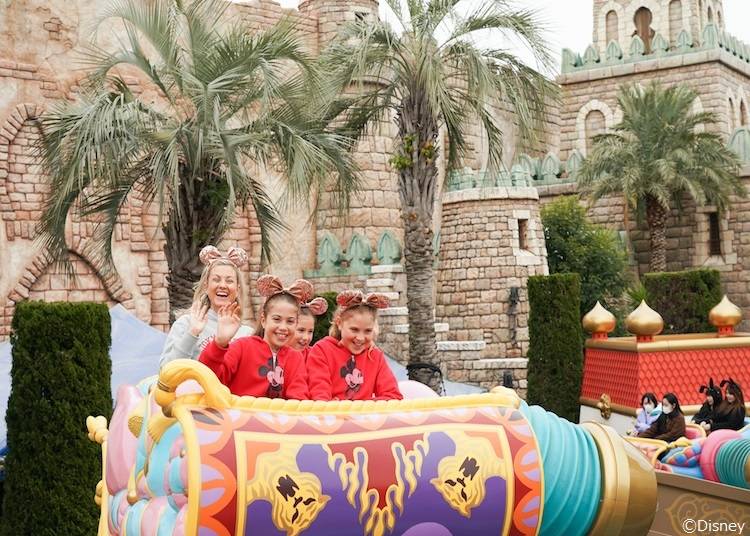 You won't be able to keep the kids away from the rides for long, though. Over in the Arabian Coast, you can soar over the palace gardens on magic carpets at this Aladdin-themed attraction. Kids are put in the driver's seat with a lever that sends the carpet up or down for as many thrills as their hearts desire!
Most of Tokyo DisneySea's attractions have no height limitations, although some thrilling rides have a height requirement or other restrictions. Only a handful of rides, including the appropriately named Tower of Terror, are off limits to younger or shorter riders, but the majority of them are open to all!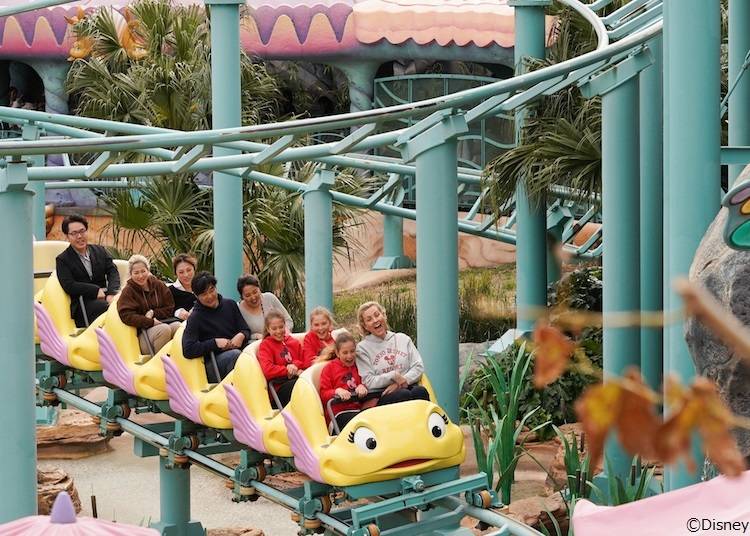 Don't let the cute face fool you. Flounder's Flying Fish Coaster will have your pulse racing!
Explore a World of Worlds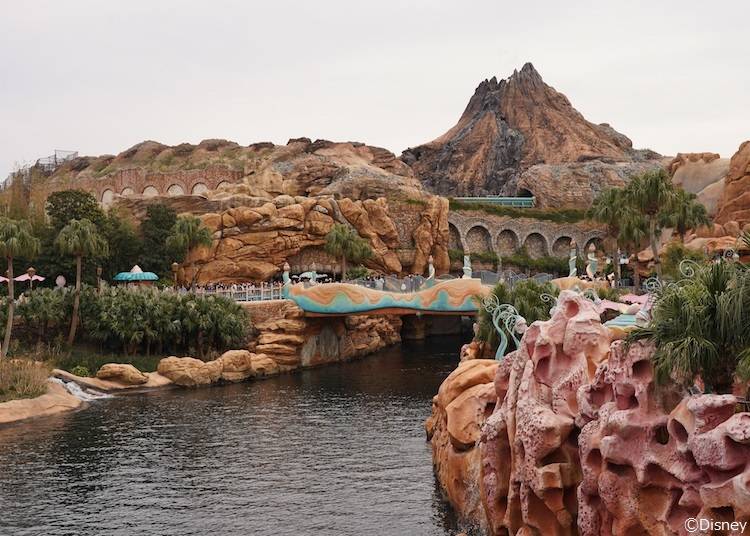 Beyond the rides, it is the thrill of discovery that keeps the day full of fun at Tokyo DisneySea. Everywhere you go you'll find a carefully crafted landscape with a character of its own, but they all blend together for an exhilarating experience overall. The only question is how best to explore them.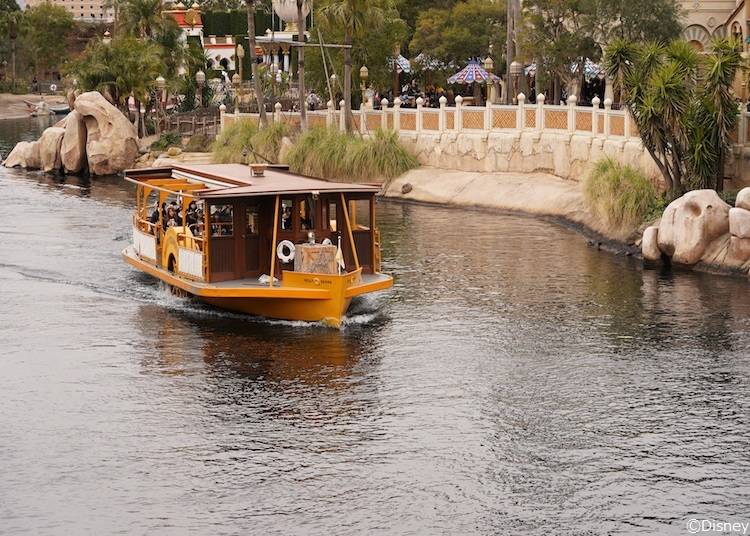 Will you venture forth by boat, train, or on foot? The choice is yours! There are countless ways to experience the park, even if you just want to kick back and take it all in.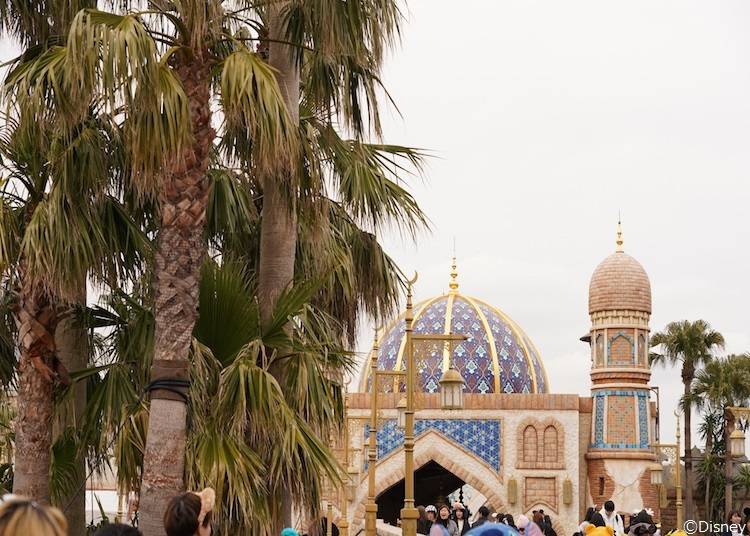 Zoom from the Arabian Coast's palace—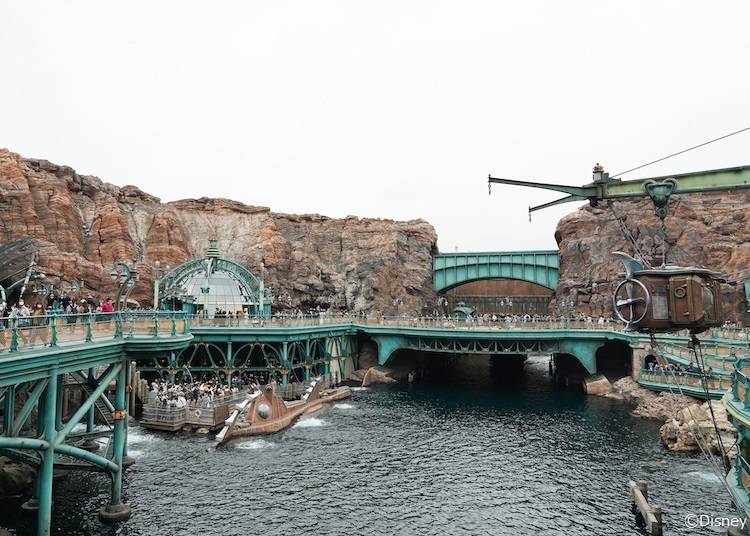 —to the Nautilus submarines of Captain Nemo's hidden base in the heart of the Mysterious Island.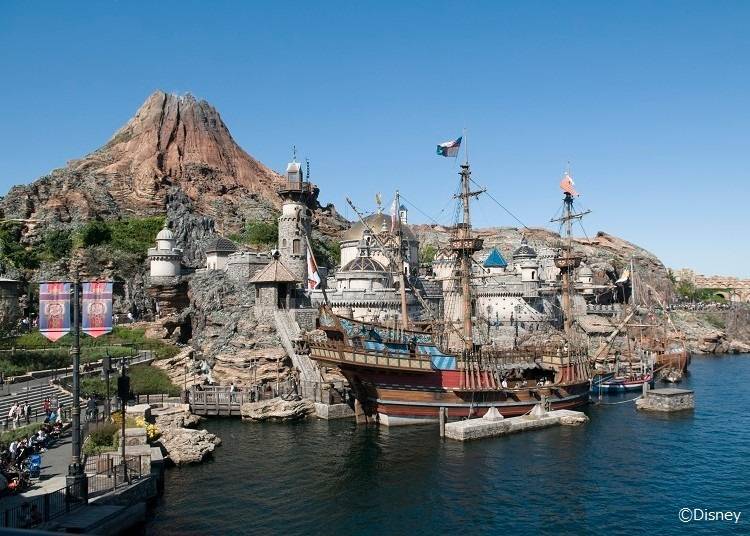 Alternatively, follow the clues to solve The Leonardo Challenge (Japanese only) in the fort overlooking the Mediterranean Harbor.
Dine New York-Style in Tokyo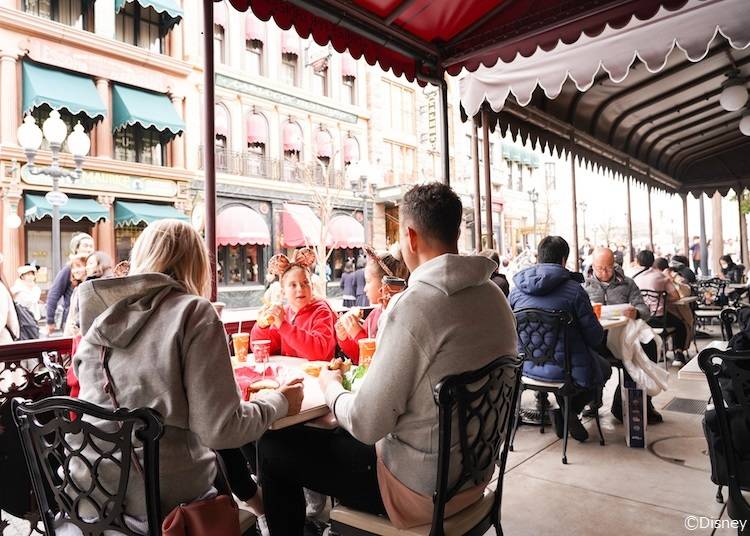 Over by the American Waterfront, you are spoiled for choice when it comes to lunch—whether it's an elegant meal at the S.S. Columbia Dining Room on the luxury liner or a number of restaurants serving down-to-earth sandwiches close to the electric-railway station.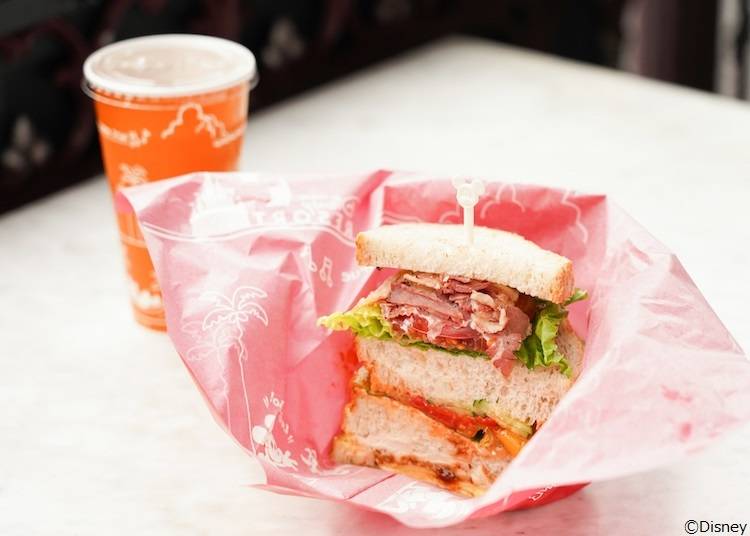 The New York Deli is a great family eatery that has everyone covered in a lively turn-of-the-century downtown-New York setting. Expect pastrami sandwiches and fabulous New York-style cheesecake served with blueberry sauce.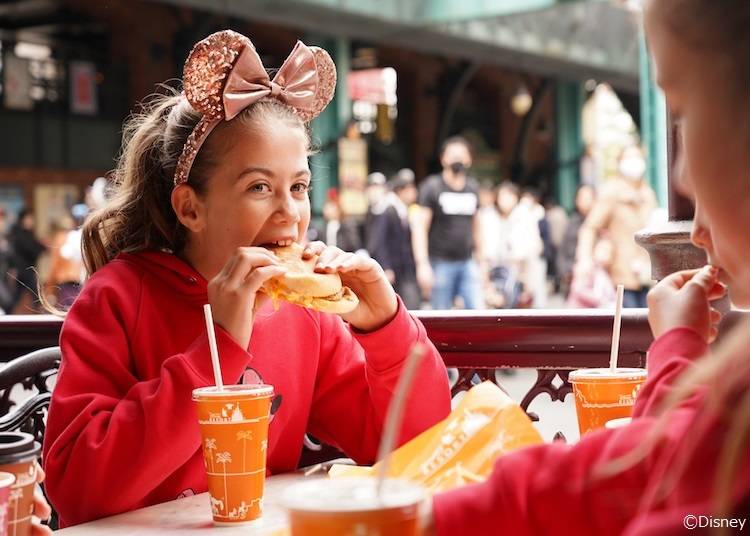 Satisfaction guaranteed.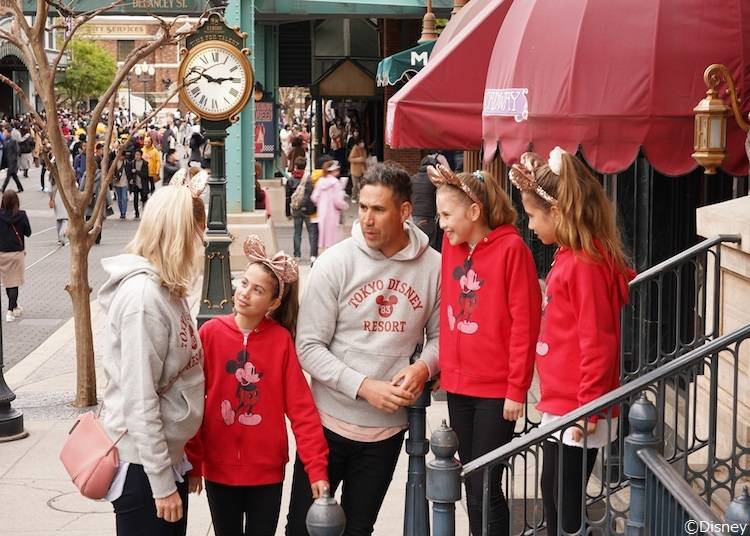 Now full of energy, you are all set to get back in the action and hit the attractions!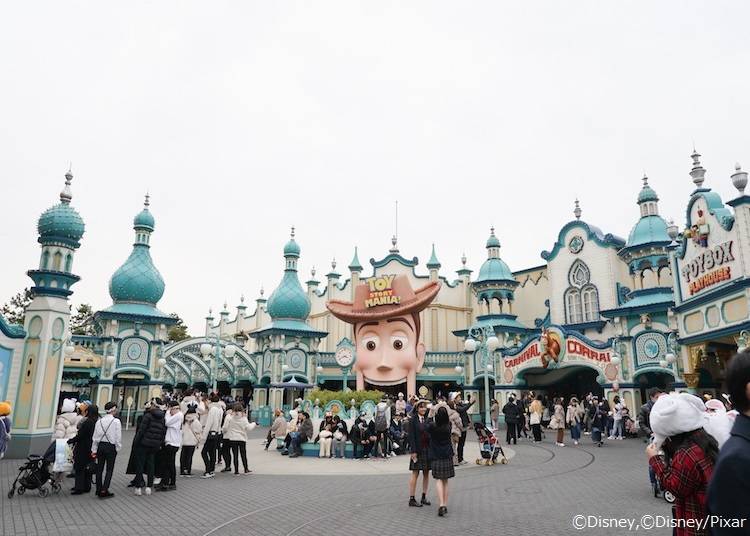 While you are still in the American Waterfront, hop on a tram at Toy Story Mania!, a surprisingly energetic way to work off lunch!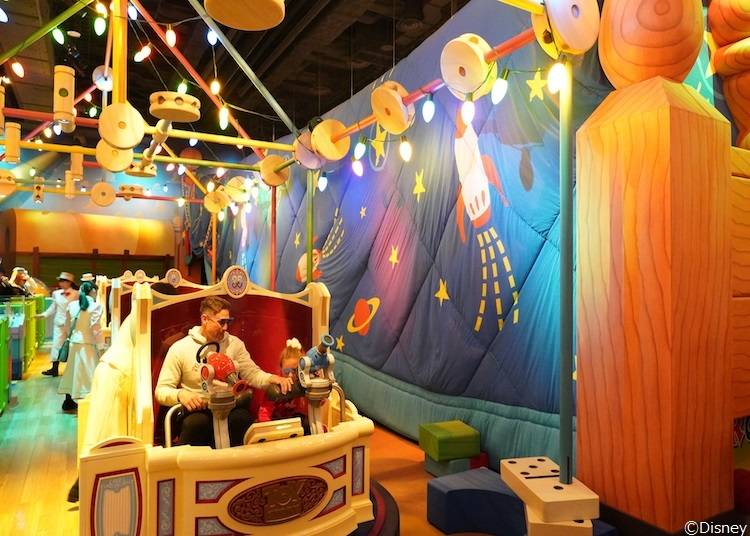 Don 3D glasses and zoom through a carnival shooting gallery where you will see the iconic characters from the Toy Story series. You are constantly awarded for your shooting skills, and the mind-blowing 3D effects will keep you on your toes as you career around the course before finding out who in your tram is the winner!
Prepare for the Fireworks!
After you have hit a few more rides and attractions, dinner is probably on your mind. You might want to dine a bit early so that you can finish eating in time to see the nighttime fireworks!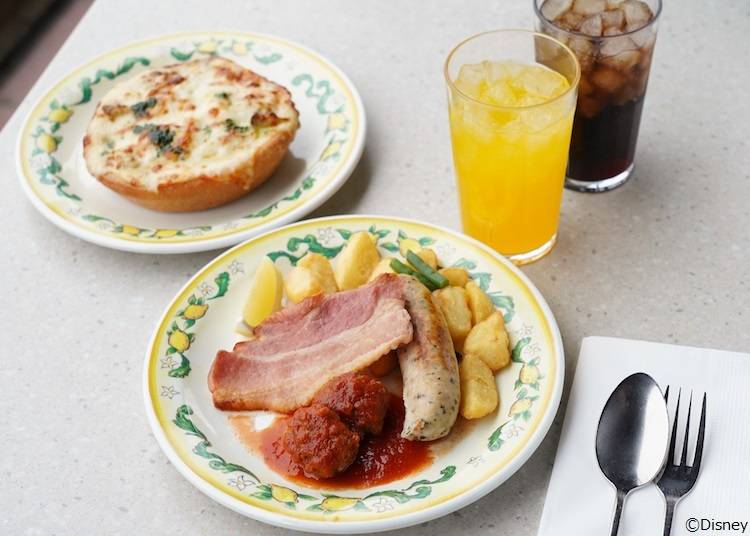 Cafe Portofino in the Mediterranean Harbor offers great pasta, rotisserie chicken, hearty sausages, and tasty meatballs to keep everyone going long into the evening.
Nighttime Transformation!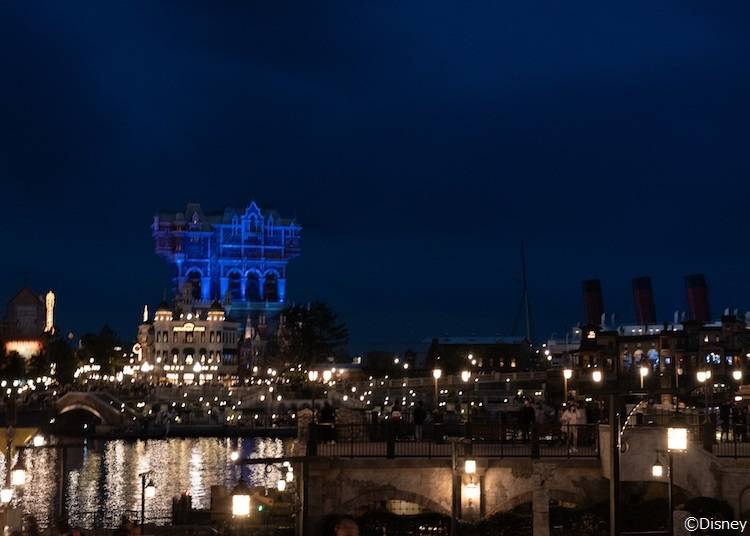 Step outside after dinner and feel like you are visiting a different Tokyo DisneySea. At night the park comes alive with lights, and you can see all the exciting harbors with fresh eyes.

In particular, the flashes of light from the Tower of Terror and the flaming volcano, under which is the Journey to the Center of the Earth attraction, are particularly spellbinding against the night sky.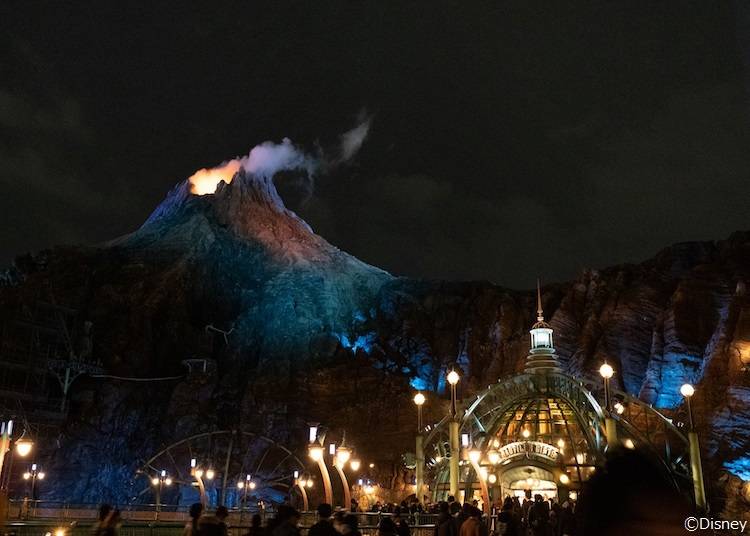 Make Magical Memories Together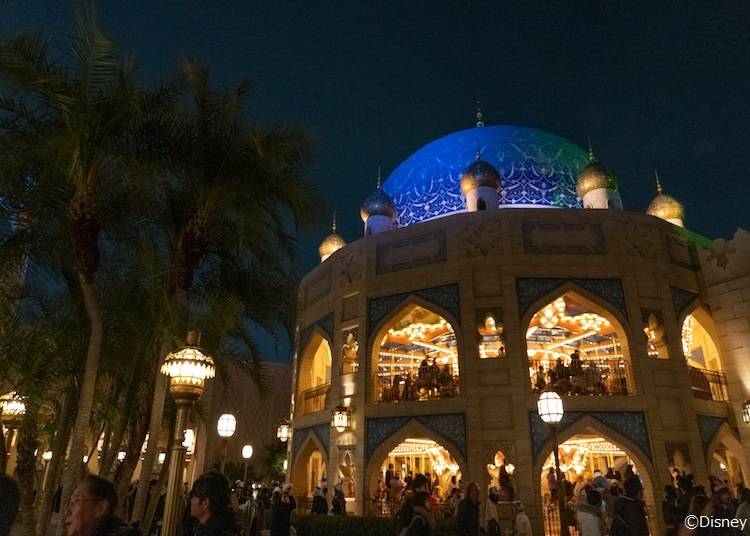 For rides the whole family can enjoy, go to the double-tiered Caravan Carousel at the Arabian Coast, and hop into a chariot or onto your favorite steed—a horse, a camel, an elephant, or even a certain genie—and then set off for adventure.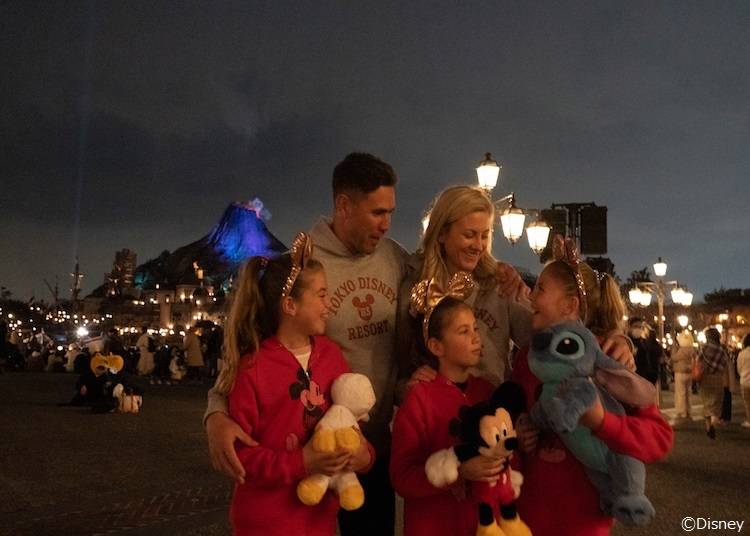 Having been filled with an assortment of shows, attractions, rides, and restaurants, as well as maybe some souvenirs bought along the way, your family's precious day at Tokyo DisneySea comes to a close.

It is hard to imagine anyone leaving without a smile on their face. And one of the great pleasures of the park is the prospect of seeing those same smiles when you return as a family time and time again.

For everything you need to plan your perfect day, visit the link below.
Address

1-1, Maihama, Urayasu-shi, Chiba, 279-0031
View Map

Nearest Station

Maihama Station (JR Keiyo Line)
13 minutes on foot


Phone Number

0570-00-8632
*This information is from the time of this article's publication.
*Prices and options mentioned are subject to change.
*Unless stated otherwise, all prices include tax.