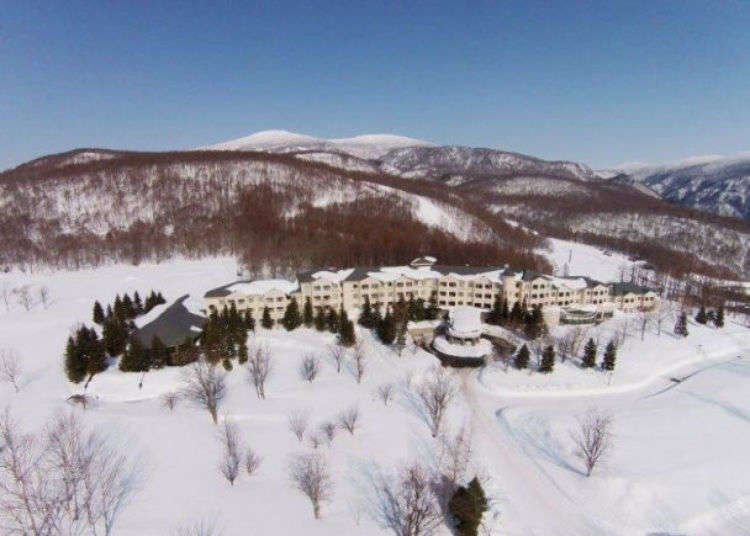 The Tohoku region is home to many of Japan's best-known ski resorts and every winter the high-quality snow attracts throngs of winter sports enthusiasts from Japan and abroad.

Many of the Tohoku ski resorts also feature hot spring facilities and mouthwatering cuisine using plenty of local specialties. Here are five excellent destinations where you can enjoy the resorts' amenities and the finest powder snow.
1. Amazing Heavy Snowfall! – Muikamachi Hakkaisan Ski Resort (Niigata)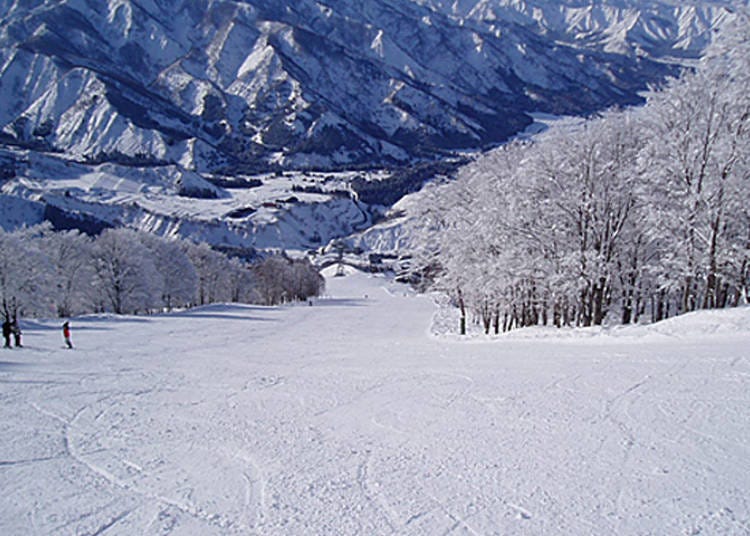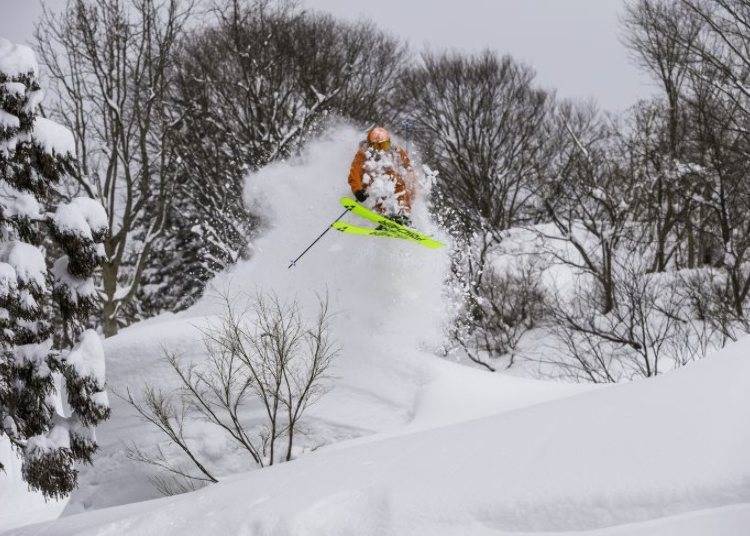 Muikamachi Hakkaisan Ski Resort in Niigata Prefecture is one of the heaviest snowfall areas in around. It's a treasure trove of powder with plenty of good quality snow, despite its sunny, south-facing slopes.

The main run at this Tohoku ski resort is the 3,000m long "Downhill Course," with its 800m drop in altitude. One of the most popular runs is the "Expert Course," which consists entirely of natural powder. Known as one of the most difficult courses, every snowfall covers it in a deep layer of fresh powder with tons of drifts.

The "Champion Course," is short but steep with a clear view of the foot of the mountain spreading out below. In addition to these three, there are plenty of different powder runs to choose from.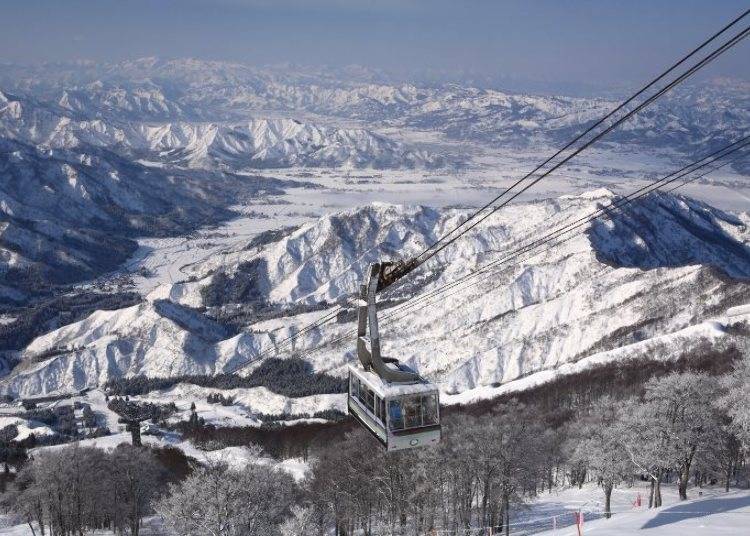 The Base Camp has great places to eat lunch, like at the Ramen Corner, which has a huge and varied menu, or Mount House Wolves, specializing in rotisserie chicken. The mid-slope Restaurant Downhill serves classic dishes like curry or noodles, along with a superb view.

There are numerous guest houses, hot spring inns, and hot spring facilities nearby. Uonuma no Sato brewery, maker of "Hakkaisan" sake, has an interesting snow room storage area, as well as a café that serves local beer and soba noodles. It's perfect for some apres-ski fun!
Muikamachi Hakkaisan Ski Resort

六日町八海山スキー場

Address

1610 Yamaguchi, Minamiuonuma, Niigata, 949-7121

Phone Number

025-775-3311
2. Japan's Longest Run – Myoko Suginohara Ski Resort (Niigata)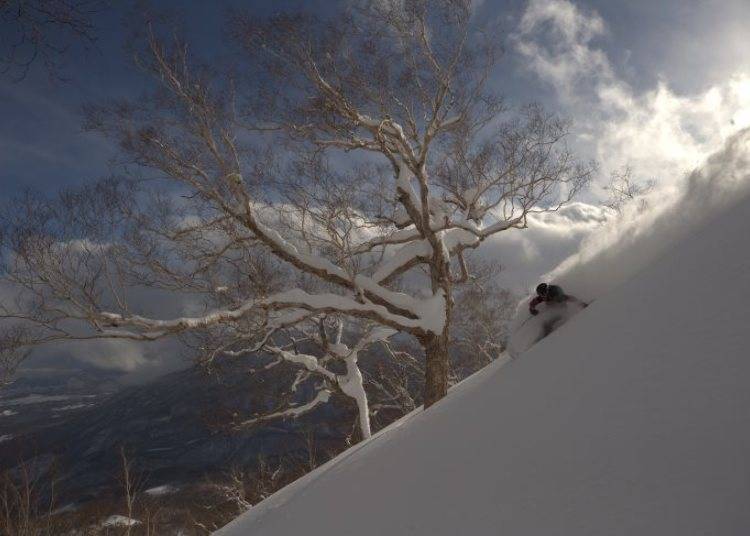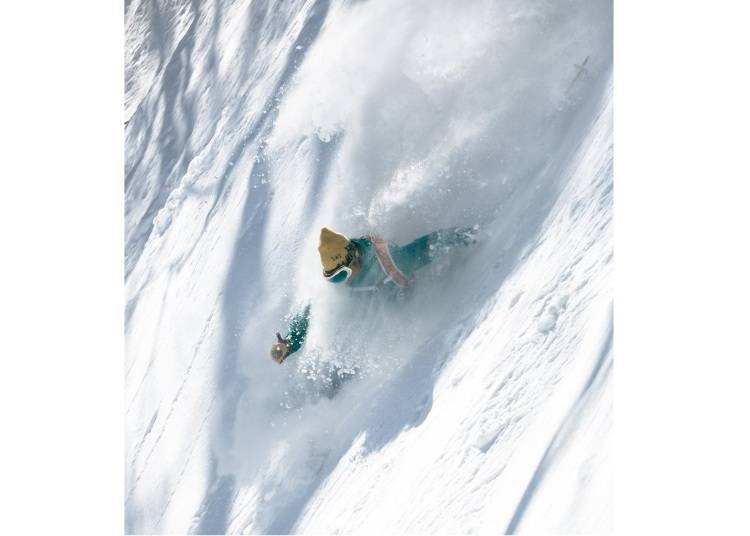 Myoko Suginohara Ski Resort extends down the slopes of Niigata's Mt. Myoko and is home to the county's longest run, with a length of 8,500m and a drop of 1,124m.

The 1,000m "Super Giant Trail" is the prime powder run, and other specialty runs include the "Tengu Oshiki," "Jigokudani," and the rough terrain "Super Mogul Course."

About 80% of the 17 courses are beginner and intermediate courses, making Myoko Suginohara a vibrant ski area great for skiers of all levels! Be sure to add this Tohoku ski resort to your list of winter spots.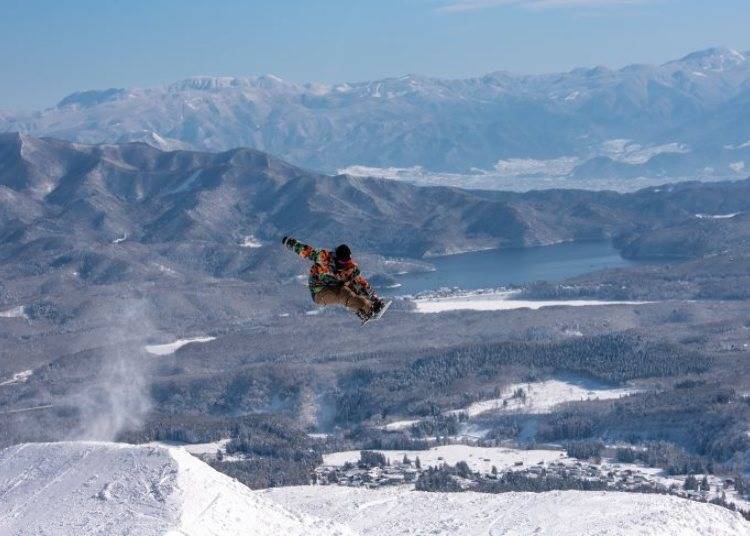 The "Sugi Park" snow park also has a reputation for high quality. Restaurants can be found near the lifts and the Suginohara parking area including Sanroku Restaurant Myoko, which has a menu full of dishes made with local ingredients. The Ramen Corner is just right for those who want a hot and hearty bowl of noodles.

In the middle of the Mitahara zone, there's also a privately owned restaurant. At the foot of the mountain, there's a guesthouse area, which is convenient for hot spring day trips.
Myoko Suginohara Ski Resort

妙高杉ノ原スキー場

Address

Suginozawa, Myoko, Niigata, 949-2113

Phone Number

0255-86-6211
3. One of Japan's best quality resorts – Naeba ski resort (Niigata)
Also in Niigata, Naeba Ski Resort has a luxury atmosphere with numerous hotels at the base of the mountain. Naeba is connected to the adjacent Kagura Ski Resort by the 5,481m-long "Dragondora" lift – the longest in Japan – to make Mt. Naeba the country's largest snow resort.

Even during periods of lighter snow, skiing conditions are kept stable with artificial snow. The area in front of the hotels is broad and allows for a relaxing end to your run.
In collaboration with the women's apparel brand Roxy, the "Roxy Snow Park" is a popular spot with Instagram-ready Roxy signage and benches.

Every Tuesday and Thursday from early January to early April, "Ladies' Day passes" for the Naeba area are only 3,500 yen - perfect for enjoying one of the finest Tohoku ski resorts with the gals!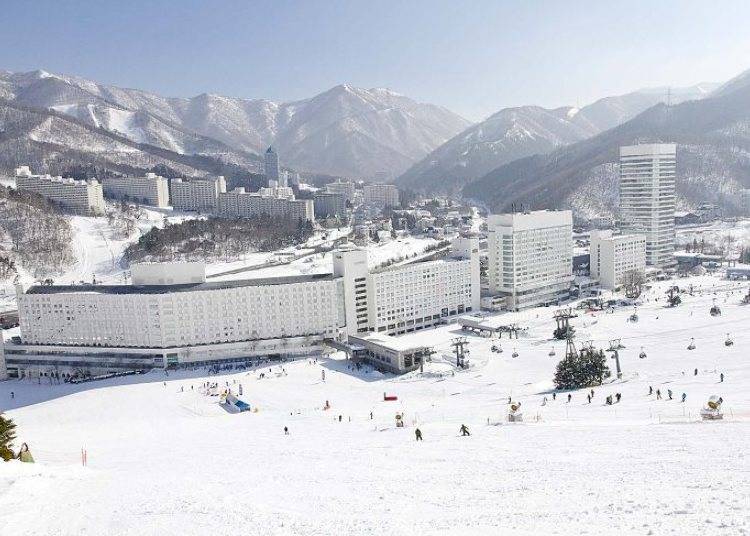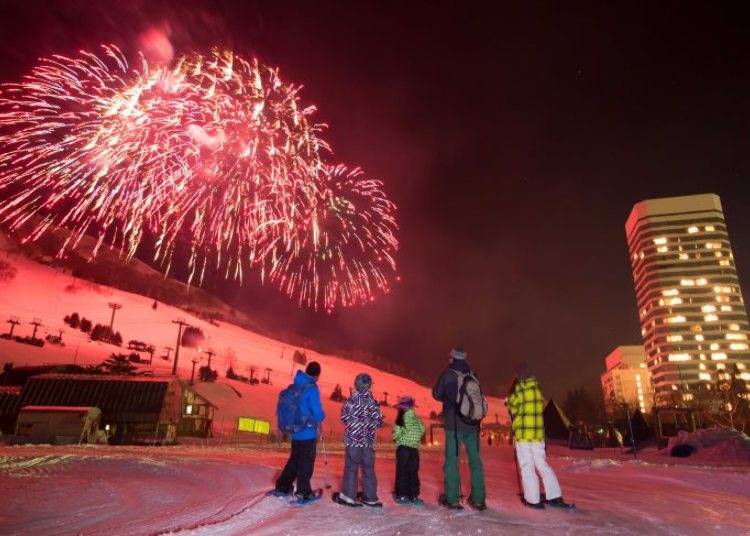 There are approximately 30 restaurants in the ski resorts and hotels altogether, offering a wide range of dishes from simple ramen, pizza, and kebabs to gourmet meals such as yakiniku, sushi, buffets, izakaya food, and Chinese dishes.

We highly recommend Cocktail Lounge Chatelaine, where you can enjoy tea time and original cocktails with a gorgeous view of the slopes.

The Naeba Prince Hotel also has two hot spring facilities: "Naeba-no-Yu," which is reserved for hotel guests, and "Hiuchi-no-Yu," an open-air bath that can be used by day trippers. "Relax care" offers massages and shiatsu to relieve the fatigue of skiing and snowboarding. From late December to late March, there are "Slope Launched Fireworks" every Saturday, as well as many other events that make Naeba Ski Resort an attractive winter destination.
苗場スキー場

Address

Mikuni, Yuzawa-machi, Minamiuonuma-gun, Niigata 949-6292

Phone Number

025-789-4117
4. Ski Tours and Stargazing – Shizukuishi Ski Resort (Iwate)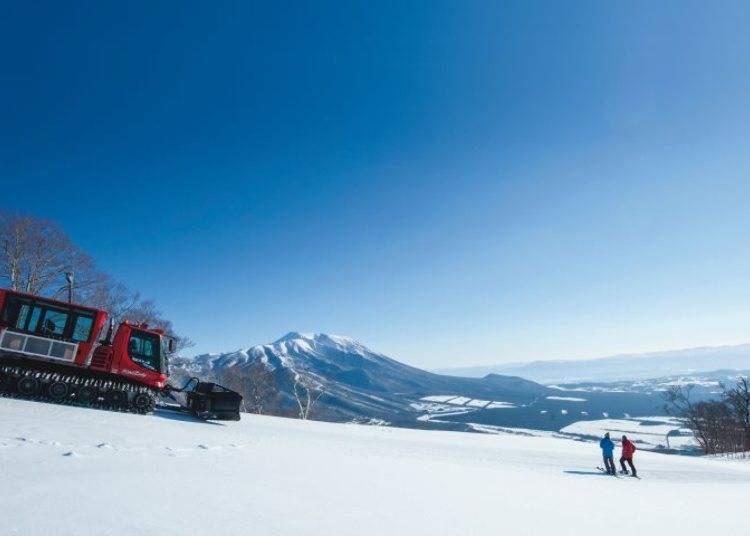 Shizukuishi Ski Resort is located in inland Iwate Prefecture, where the snow is a little wetter. One of the best resorts in northeastern Japan, it has the distinct characteristic of being the venue for the 1993 Alpine World Ski Championships.

The 4,500m-long course extending from just below the peak of Mt. Takakura is a famous run used for men's downhill events.

There are eleven different ski trails, including a slope for families and beginners, and a giant slalom course where you can enjoy powder after a fresh snowfall. Shizukuishi Snowland features many activities and visitors can go tubing or ride the "Polar Carousel." There's even a "Snow Ninja Dojo" which is great for kids!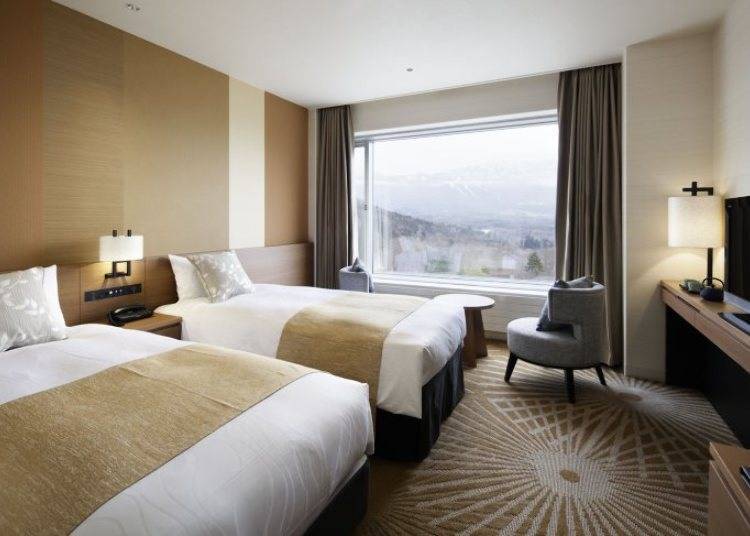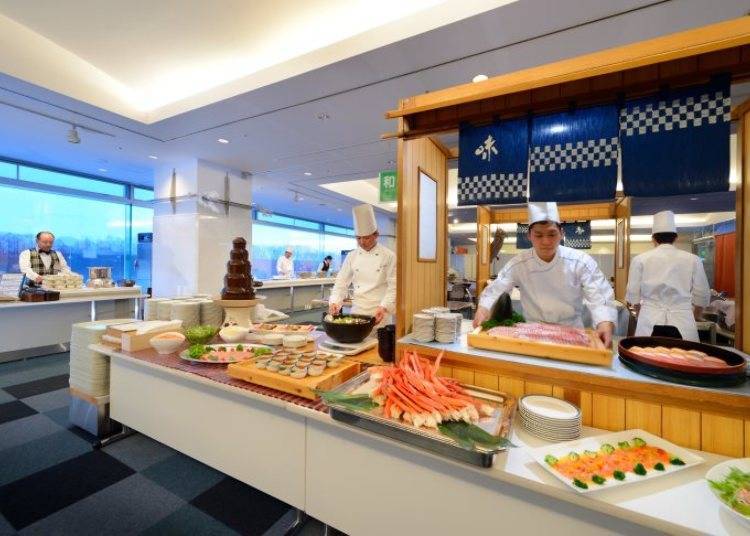 From the rooms on the Iwateyama side of the Shizukuishi Prince Hotel, you can get a clear view of one of Japan's 100 most famous mountains, Mt. Iwate. Local delicacies and other fine meals are available at the French Cuisine Kobushi and Prince Room restaurants.

The facility also has a hot spring, the Shizukuishi Takakura Onsen, which has sodium, chloride, and bicarbonate springs to soften the skin and warm yourself up. If you reserve a room at the hotel, it's even easier to take part in some of the resort's other interesting activities like the "Sunrise" and "Powder Ski" snowcat ski tours that take customers to designated areas for ungroomed skiing, or the Shizukuishi Galaxy Ropeway's stargazing tour.
雫石スキー場

Address

Takakura Onsen, Shizukuishi-cho, Iwate-gun, Iwate 020-0593

Phone Number

019-693-1111
5. Exquisite Snow and Natural Beauty – Grandeco Snow Resort (Fukushima)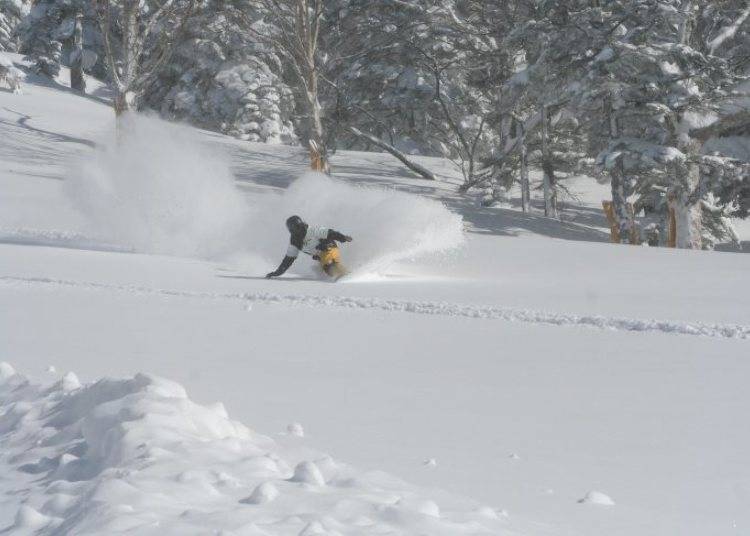 Fukushima Prefecture's Grandeco Snow Resort boasts some of the highest quality snow in Japan. Clouds pass over the Ou Mountains from the Sea of Japan and blanket the range in the fluffy, slick "Kamiyuki" powder.

The base of the slope is just over 1,000m above sea level and the top reaches an elevation of 1,590m above sea level. The long December to April season is a major draw and from the longest run of 4,500m, and you can enjoy exhilaration and refreshment while overlooking Mt. Bandai and Lake Inawashiro. About 85% of the 13 courses are beginner or intermediate courses, so novices and families can have a good time.

The summit is easily reached via lift where beginners can cruise down the long "Rainbow 3500" trail. An added bonus is that all lifts are hooded.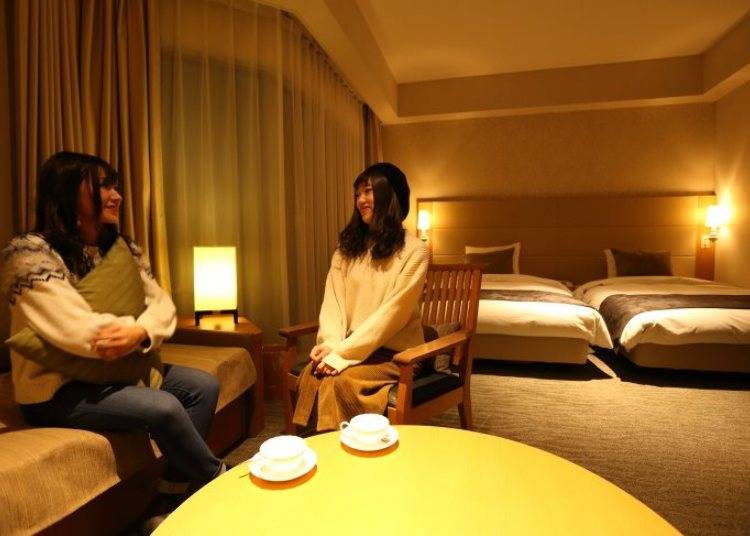 There are many specialty lunches served in the Cafeteria where you can partake in a bowl of "Golden Sio Ramen," from the famed Kitakata ramen restaurant Kiichi. This is supervised by the famous "Kiichi" restaurant of Kitakata Ramen.

The resort's rental system is modern and supports various QR payments. The Urabandai Grandeco Tokyu Hotel is just a few steps from the slopes. Since it's located in Bandai Asahi National Park, this resort hotel provides guests with easy access to the great outdoors.

The hotel dinner is a full course of French and Japanese cuisine including ingredients from Fukushima. You can enjoy a comfortable stay with ample facilities such as an indoor pool and jacuzzi that can be used throughout the year, as well as hot springs that can be used on day trips.
グランデコスノーリゾート

Address

Arasawayama, Kitashiobara-mura, Yama-gun, Fukushima 969-2701

TEL: 0241-32-2530 (9:00~17:00)

Reserve a Lift ticket in advance

Prince x Tokyu x NSD Combo Multi-Resort Lift Ticket

1-Day Ticket

All Ages

All-Day
▼Early-bird lift tickets are recommended for winter skiing in Japan▼
*This information is from the time of this article's publication.
*Prices and options mentioned are subject to change.
*Unless stated otherwise, all prices include tax.