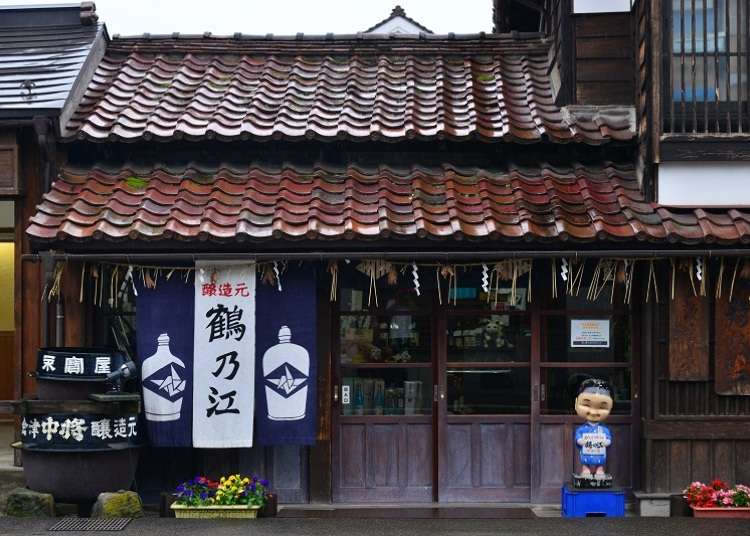 Fukushima Prefecture is home to some of the most renowned sake brewers in Japan, and sometimes called the "Sake Kingdom." Fukushima sake has also taken the gold medal in the prestigious "National New Sake Tasting Competition" for the seventh consecutive year in 2019.

Above all, Fukushima's Aizu area is known for its quality water and rice, and consequently, for quality sake. Today, we will visit popular shops in Aizu-Wakamatsu City, where you can visit some of the Fukushima sake breweries and taste the sake, as well as a long-established lacquerware shop where you can purchase Aizu souvenirs.
1. Suehiro Shuzo Sake Brewery: Discover the History and Art of Sake Brewing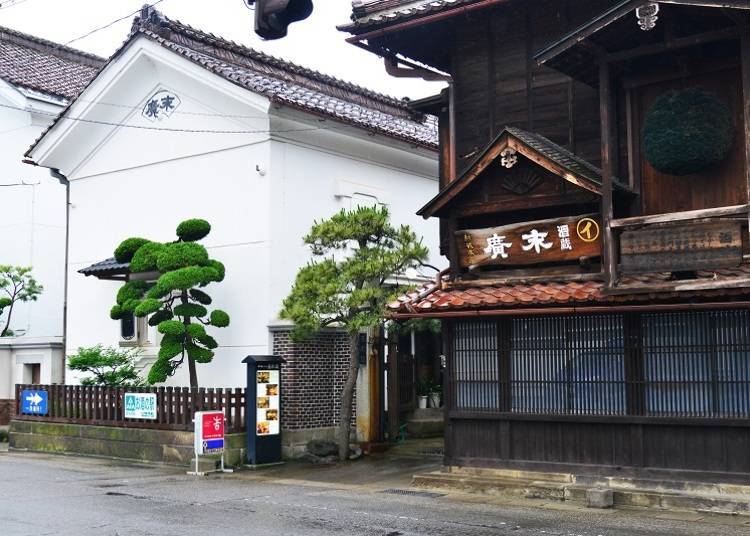 Suehiro Shuzo, located in the castle town of Aizu-Wakamatsu, is a long-established sake brewery. Constructed in 1850, it is one of the few breweries that remain from the days of old. Many tourists from overseas also visit, so you can find information on available tour courses in both English and Japanese.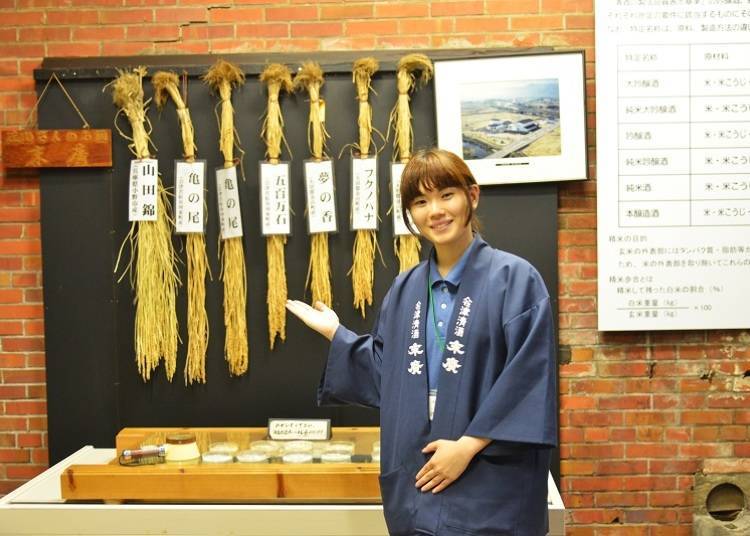 When you enter Suehiro Shuzo through the wooden door, you will find yourself in a large hall that you wouldn't even think was a wooden building. This is where your Fukushima sake brewery visit begins.

Change into the sandals provided, and get ready to start your tour. The first place you will visit is the production warehouse behind the plaster double-doors.

The underground water circulates around the tank, cooling the warehouse even in the summer. You will learn about the rice used to make the sake, followed by a walk around the brewery and boiler room, before returning to the starting point.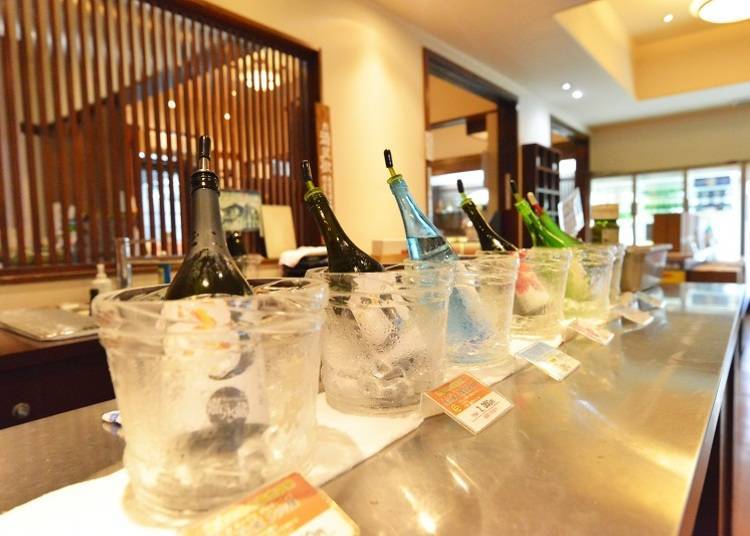 The tour of the Suehiro Shuzo sake brewery takes about 30 minutes.

After the tour, you will enjoy a sake tasting at the shop. There are usually five or six kinds of Suehiro brewed Sake you can try, so you can compare and decide your favorite taste, which you can also purchase if you like. There is even a rare sake that is unique to Kuramoto, and makes a great souvenir option.
末廣酒造

Address

12-38, Nisshimmachi, Aizuwakamatsu Shi, Fukushima Ken, 965-0861, Japan

Phone Number

0242-27-0002

Business hours: 9:30 to 17:00
Price: Free
Regular holiday: Second Wednesday, December 31, January 1
2. Tsurunoe Shuzo Brewery: A Timeless Sake Brewery with a Female Touch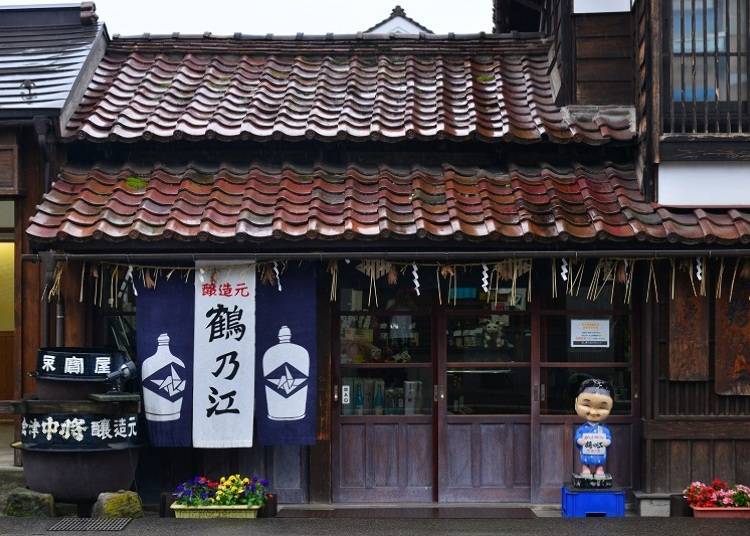 Established in 1794, Tsurunoe Shuzo is a small brewery where sake is carefully crafted using traditional manual methods, unlike many modern breweries that use computer-controlled mechanization. "It's a small storehouse and the only one of its kind," explains the female owner, Yuri Hayashi, with a smile. Even nowadays, it is still considered rare to see a female sake brewer.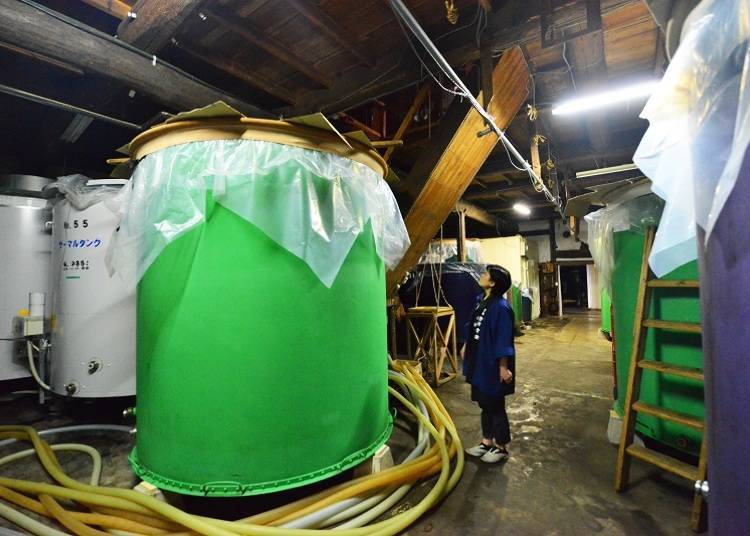 Ms. Hayashi works in her brewery with a focus on "Yuri," the product named in her likeness. "I don't necessarily brew the sake alone.

Experienced chief brewers craft the sake, and I'm just part of that team," states Yuri Hayashi. Regardless, the product called "Yuri" is known for its clean taste and good reputation, and is now an indispensable brand for Tsurunoe Shuzo Sake Brewery.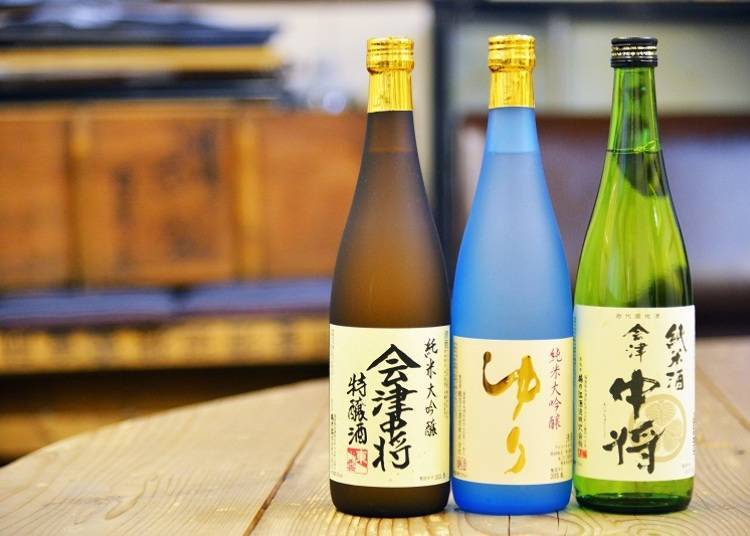 Tsurunoe Shuzo's "Aizu Chujo" was also selected for the National New Sake Tasting Competition gold medal. This sake is filled with the spirit of Aizu Fukushima brewers and is a trendy brand of both Junmai and Junmai Ginjo Sake. Tsurunoe Shuzo is a small brewery with many longtime fans that continues to produce delicious sake and will continue to live on as one of the most popular breweries.
鶴乃江酒造

Address

2-46, Nanokamachi, Aizuwakamatsu Shi, Fukushima Ken, 965-0044, Japan

Phone Number

0242-27-0139

Business hours: 9:30 to 18:00
Price: Free
Regular holidays: Irregular holidays (reservations required for brewery tours may not be possible depending on the time)
3. Aizu Lacquerware: Enjoy the Beauty of Aizu Lacquerware as Souvenirs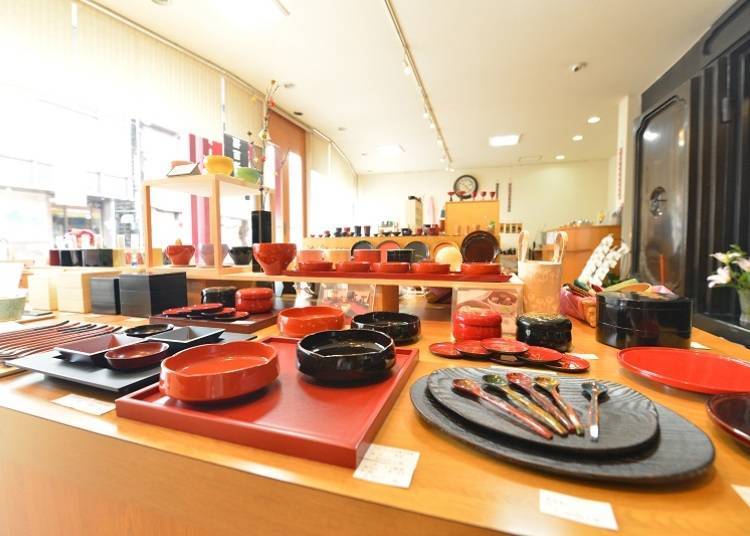 Aizu-nuri boasts a history of over 400 years, and is said to have been started by the Sengoku warlords who once ruled Aizu. There are several distinctive techniques, such as kijiro-nuri, used to expose the beautiful grain of the wood, and hana-nuri, used for a glossy finish.

There are still many lacquerware stores in Aizuwakamatsu City, including the Fukunishi Lacquerware Shop, which was founded in 1919. In addition to traditional Aizu lacquerware, they are also developing newly designed lacquerware, which has been dubbed the Modern Series.
There are many sake containers, including large, small, and regular sake cups, as well as sake bottles, available in many different colors and patterns. It is also fun to enjoy sake from these unique sake vessels. Recently, more modern products, such as glass products with Aizu coating, being produced as well, which can be seen spreading throughout the region. Enjoy shopping while exploring the various designs of the lacquerware.

There is also a gallery on the 2nd floor where you can see various Aizu lacquerware created by skilled craftsmen.
福西漆器店

Address

1-1-45, Omachi, Aizuwakamatsu Shi, Fukushima Ken, 965-0042, Japan

Phone Number

0242-27-0845

Business hours: 9:30 to 17:30
Regular holiday: Open daily
4. Izakaya Kagota: A Famous Restaurant Offering Traditional Aizu Cuisine and Local Sake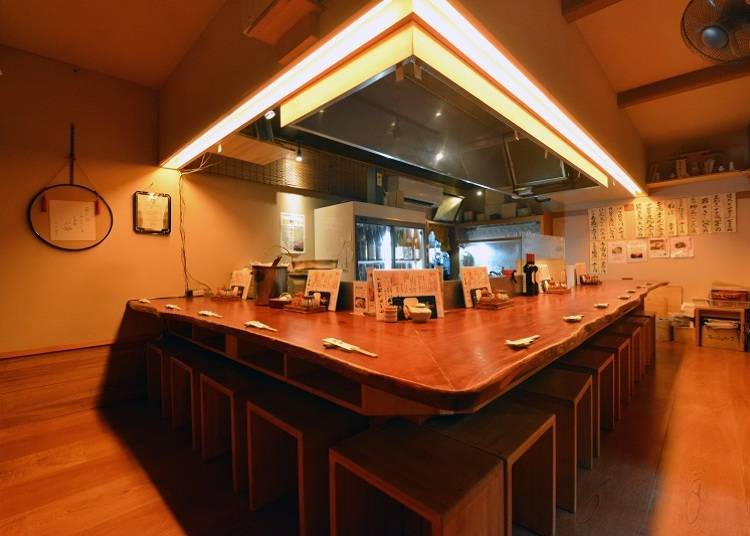 Kagota is the most famous izakaya restaurant in Aizu. Originally, it was a restaurant whose owner decided to change it into an izakaya that could be more easily enjoyed by anyone, which is exactly what he did about 30 years ago. From that time forward, he began to cook many dishes made using local ingredients.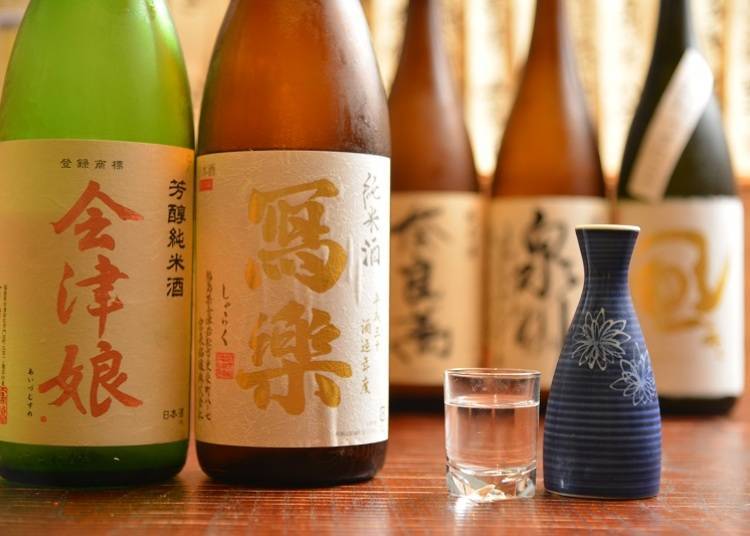 There are a variety of dishes available that are created with a very high-quality harmony between the ingredients, including rice and vegetables purchased from local farmers, local Aizu chicken, and even fresh horse meat. Savor your meal with local Aizu sake as selected by the master himself. Kagota is definitely a must-visit shop for anyone visiting who wants to enjoy the taste of Aizu.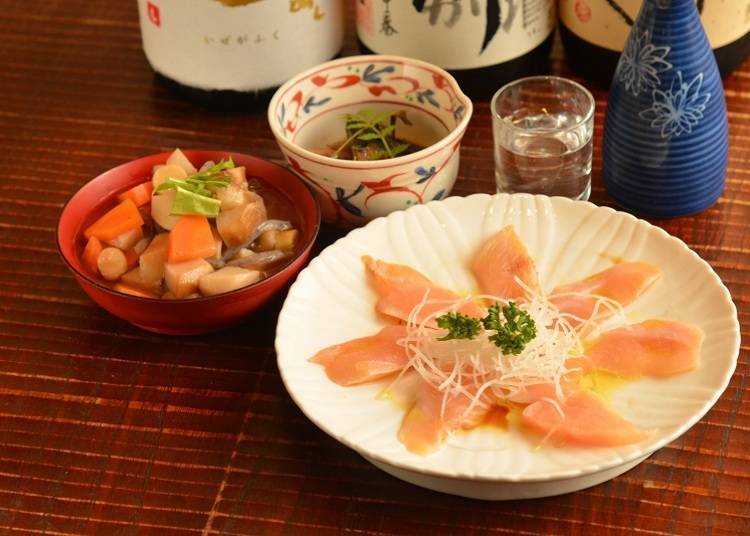 Kozuyu, known as Aizu's local cuisine, and Nishino-no-sansho-zuke (pickled herring), have also been added to the traditional dishes served at Kagota, which have been spiced up in a way that both enhances the flavor, yet preserves the original taste, making it reborn as a never-before-seen version of a traditional dish. Kagota is a great place to stop by for a taste of original cuisine and delicious sake.
籠太

Address

8-49, Sakaemachi, Aizuwakamatsu Shi, Fukushima Ken, 965-0871, Japan

Phone Number

0242-32-5380

Business hours: 17:00 ~ 22:00 (Last order, 21:30)
Regular holiday: No fixed holiday on Sunday
5. Aizu Shurakukai: THE Spot for Aizu Specialty Sake!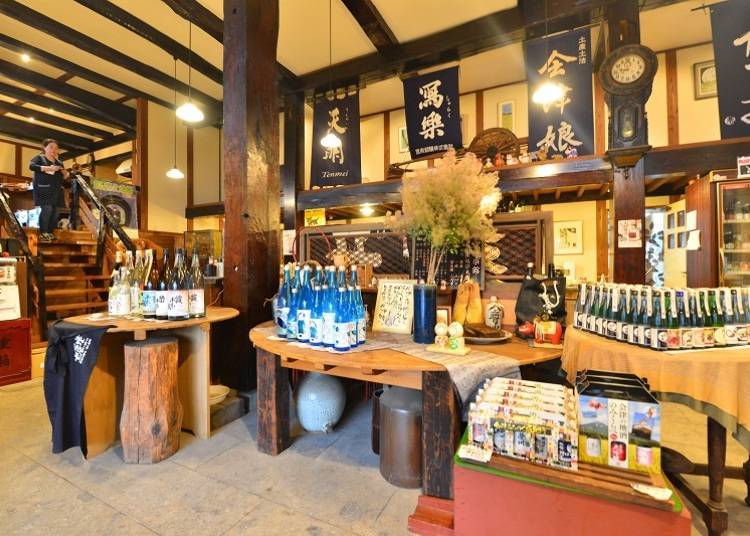 Aizu Shurakukai is a conveniently located large shop, only 5-minutes walking distance from JR Aizuwakamatsu Station. It is a liquor specialty store with a wide variety of sake, especially local Aizu sake. There are also valuable sake types that are hard to find anywhere else.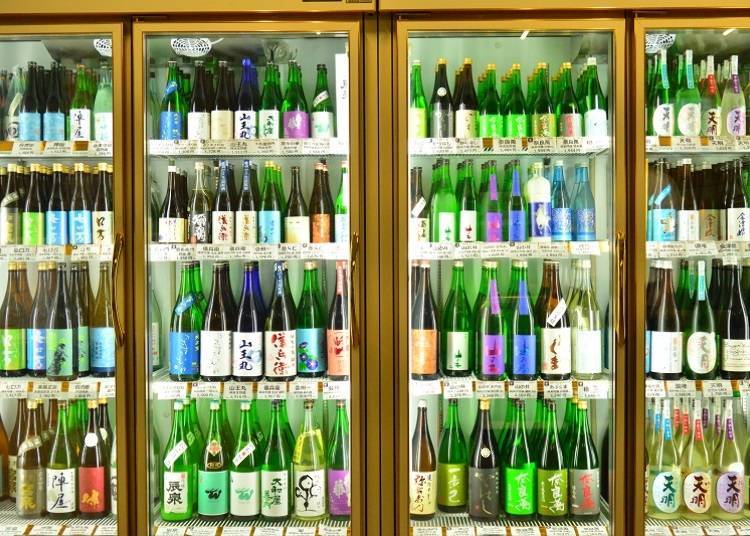 The liquor quality is very carefully managed, with the semi-underground brewery temperatures carefully maintained at the perfect range suitable for each product.

This is a special liquor store that strongly believes in providing the best seasonal sake in its best, most delicious state. You can find not only classic products but also seasonal and rare liquors here, making it is an irresistible shop for sake aficionados everywhere.

Feel free to visit and ask the staff for their personal recommendations, and be sure to try a few and find your favorite kind of sake.
會津酒楽会

Address

1, Byakkomachi, Aizuwakamatsu Shi, Fukushima Ken, 965-0024, Japan

Phone Number

0242-22-1076

Business hours: 9:00 to 19:00
Regular holiday: Tuesday
Text by: SHOE PRESs
*This information is from the time of this article's publication.
*Prices and options mentioned are subject to change.
*Unless stated otherwise, all prices include tax.
Limited time offer: 10% discount coupons available now!