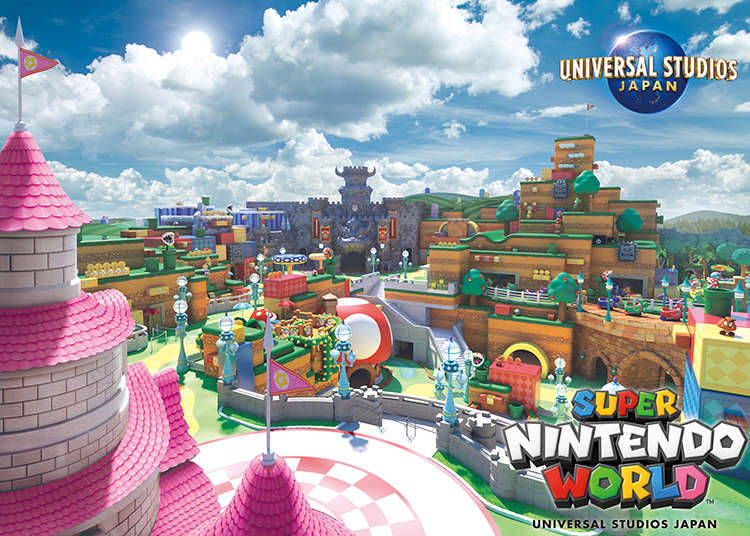 Super Nintendo World is just like entering a Warp Pipe into the world of Mario! This fun collaborative effort between Japan's Nintendo and Universal Studios Japan opened to the world on March 18, 2021.

After a delay in opening due to the novel coronavirus, the opening date has finally been released. And for fans who just can't wait, the Mario Café & Store opened on October 16 - a world-first!
What is Super Nintendo World?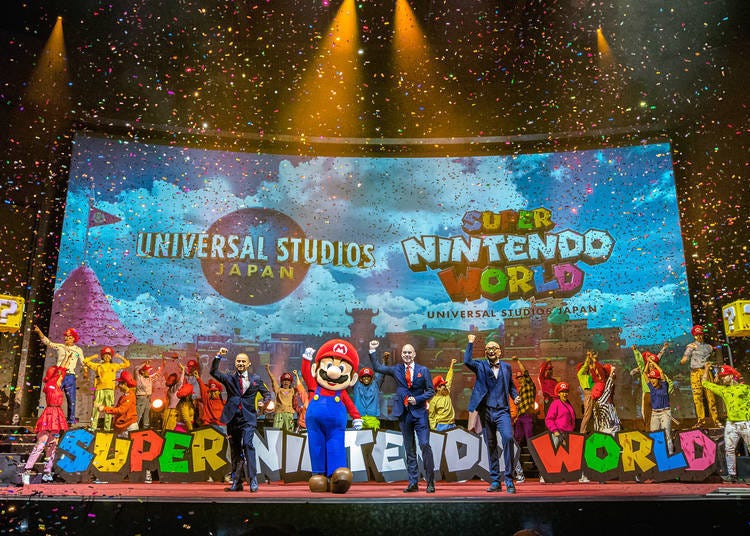 Presentation held in January 2020 / Image courtesy of Universal Studios Japan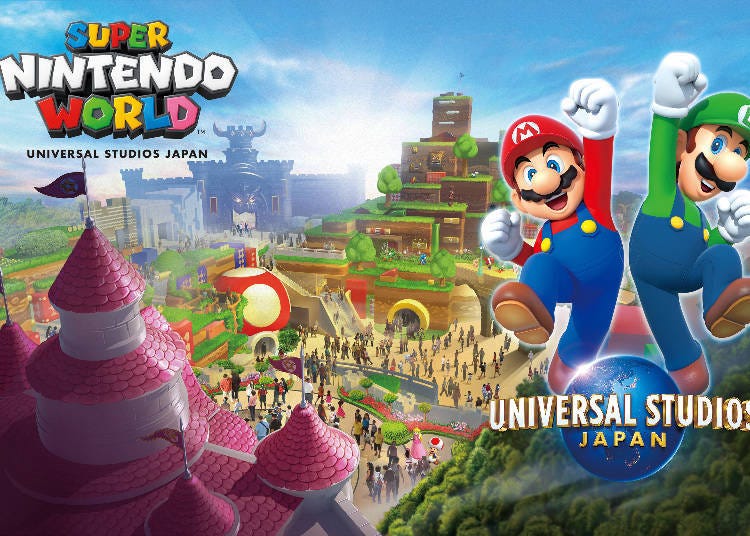 Image provided by Universal Studios Japan
According to the official Universal Studios Japan website, the much-anticipated Super Nintendo World has a planned opening date of March 18, 2021!

Super Nintendo World allows you to experience the game world of Nintendo in a life-size fashion. It reproduces the world of Nintendo's popular characters and games. It has the unique feature that users can enjoy participating in competitions with one another in the attractions enabling everyone to enjoy them together.

Players can actually enter and play in the world of Super Mario within the area. See how well you can do in Mario Kart and also venture forth into the Peach Castle and Bowser Castle that are well-known in the world of Mario.

There are a variety of fun attractions, such as one in which you ride on the back of the popular character Yoshi while exploring the world of Mario. Fans have eagerly been awaiting this opening because it allows them to actually experience becoming Mario.
Super Nintendo World: A new age theme park that interacts with your smartphone!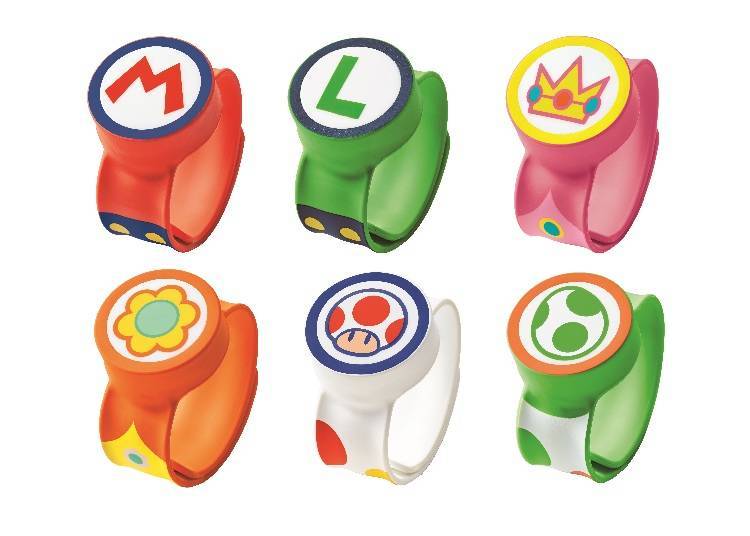 Image provided by Universal Studios Japan
The Power Up Band introduced at this time has been a hot topic of conversation. Using the latest technology, reality and the world of games become fused as one. The wristwatch-type wristband Power Up Band can be purchased in an area. After downloading the original app onto your smartphone, you can interactively gain coins and stamps, keep records, such as your score of captures, and see your achievements and ranking.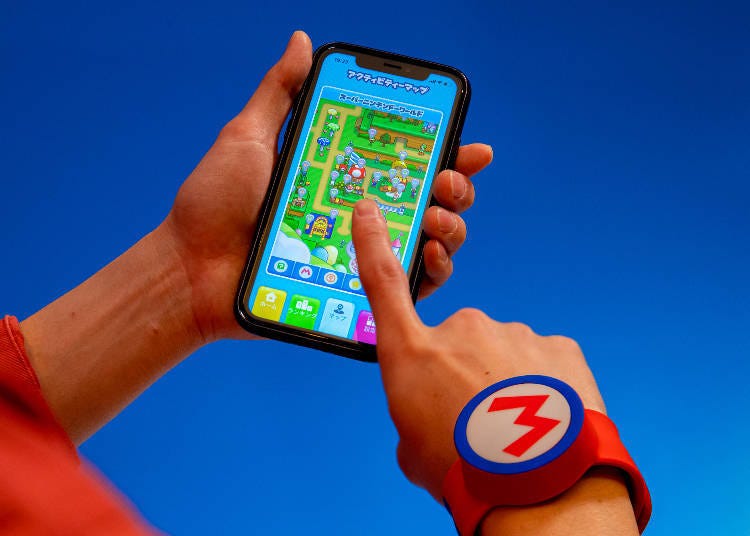 Image provided by Universal Studios Japan
As you venture forth in the area, by actually hitting the Hatena Blocks set up here and there, you will earn the coins like Mario does in the game. By achieving the conditions set in the app, you can get Mario character stamps, and also collect coins according to the mark. You can actually experience the game world while competing with friends and other participants in real time because participant rankings are shown by the number of coins they gain.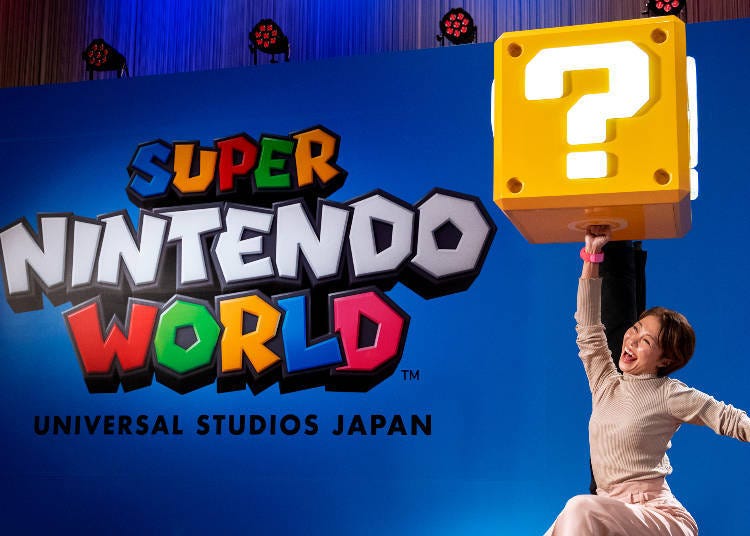 Image provided by Universal Studios Japan
The Super Nintendo World adventure begins when Bowser Jr. steals a golden mushroom and locks it. In the Key Challenge, if you manage to collect three keys you defeat Bowser Jr. and regain the golden mushroom.

Then, cooperating with other participants, you can go up against other enemy characters in the Boss Battle.

Super Nintendo World is a theme park where you can experience a virtual game world, one in which you actually use your body, jumping and hitting blocks to collect coins and other items, making this an interactive theme park like no other and the first of its kind in the world.

■ Universal Studios Japan Official Channel
https://youtu.be/rrHGKXrgaMo
【SUPER NINTENDO WORLD™】Galantis ft. Charli XCX - WE ARE BORN TO PLAY [Music Video]
Mario Cafe & Store will open in advance on October 16, 2020!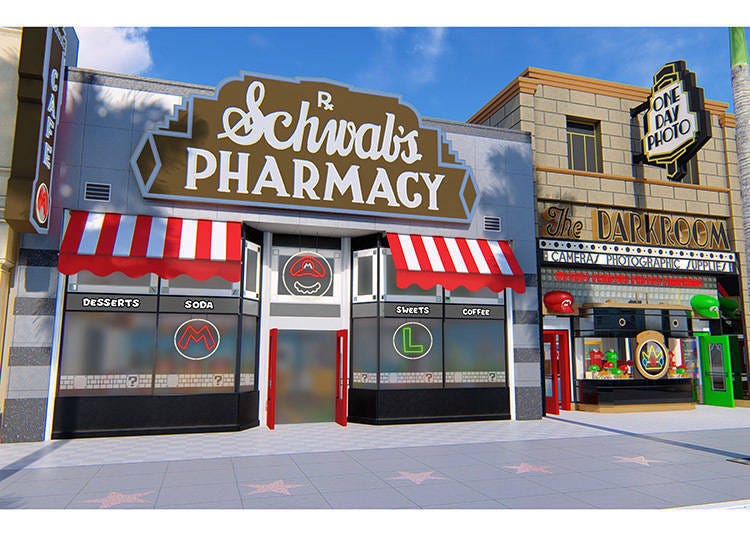 Image provided by Universal Studios Japan
Image provided by Universal Studios Japan
Prior to Super Nintendo World's openening, fans can enjoy the world of Mario in the Hollywood area in the park.

Mario Cafe & Store is the only one of its kind in the world! Here you can enjoy all sorts of fun themed snacks and drinks tricked out with a Mario motif.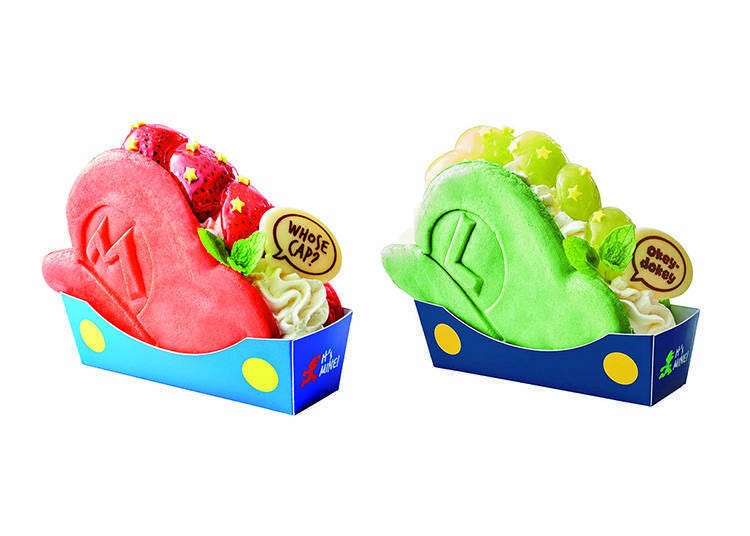 Left / "Pancake Sandwich Mario Hat - Strawberry Shortcake" Right / "Pancake Sandwich Luigi Hat - Grape Rare Cheesecake" / Image courtesy of Universal Studios Japan
The cafe is filled with fun Mario-themed foods and drinks that are super ready for your Instagram, like the Mario and Luigi hats-motif sweet sandwiches and cute flavored ice cream sodas that pop with with Mario and Luigi's beard and Princess Peach's crown! The "Super Mushroom Drink Bottle" is also a must-have item.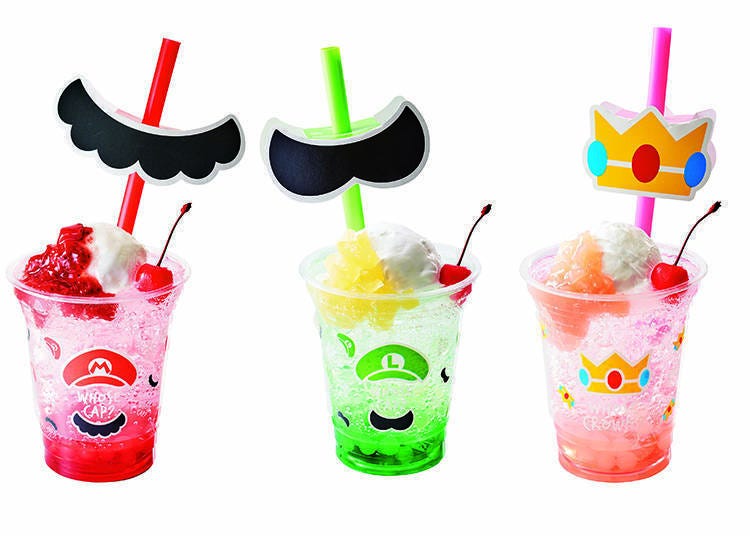 Left / "Mario's strawberry cream soda" Center / "Luigi's green apple cream soda" Right / "Princess Peach's cream soda" / Image courtesy of Universal Studios Japan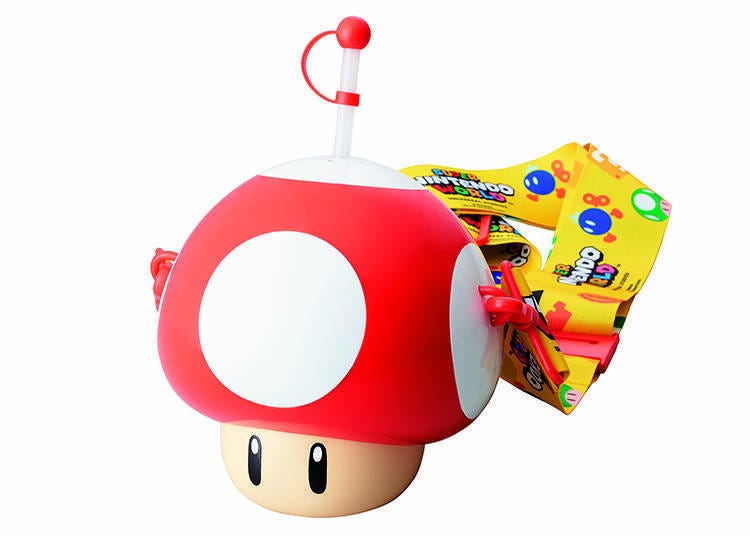 Soft drinks (Super Mushroom drink bottle) * Up to 3 per person / Image courtesy of Universal Studios Japan
Huge range of original, exclusive merch!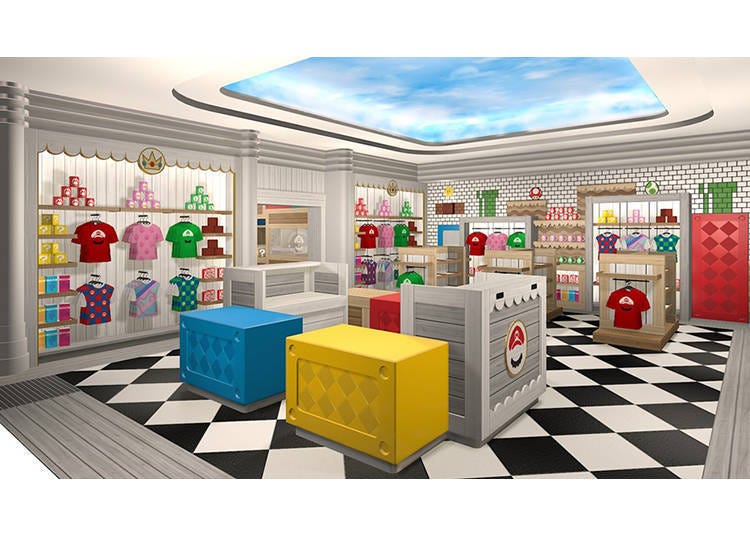 Image of shop interior / Image courtesy of Universal Studios Japan
In the shop next to the cafe, you can find a huge selection of original Mario-themed merch, such as Mario & Luigi hats and Princess Peach's crown! There are lots of exciting products from pouches and cushions, to T-shirts.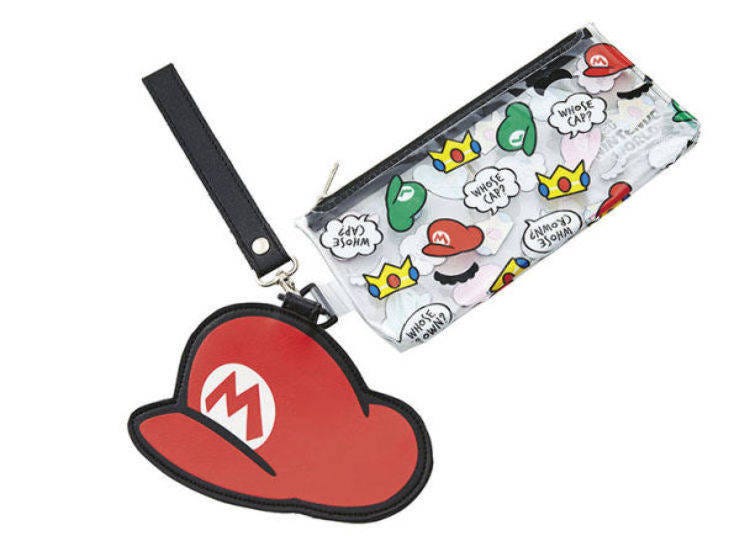 Pouch set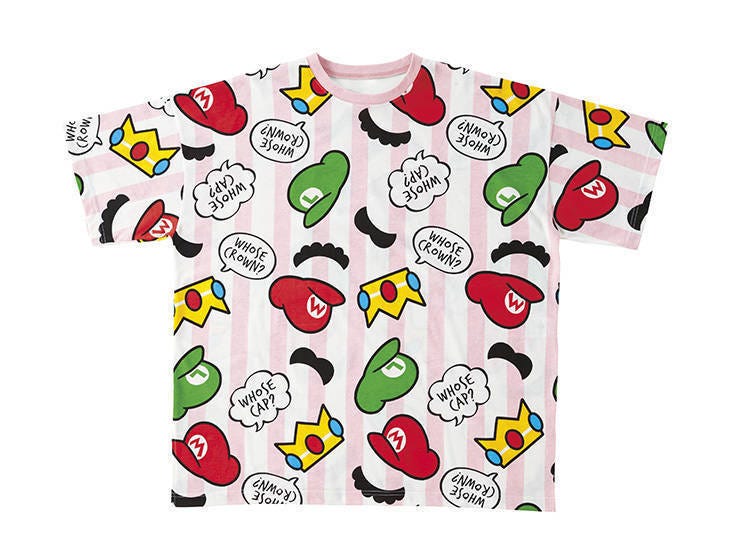 T-shirt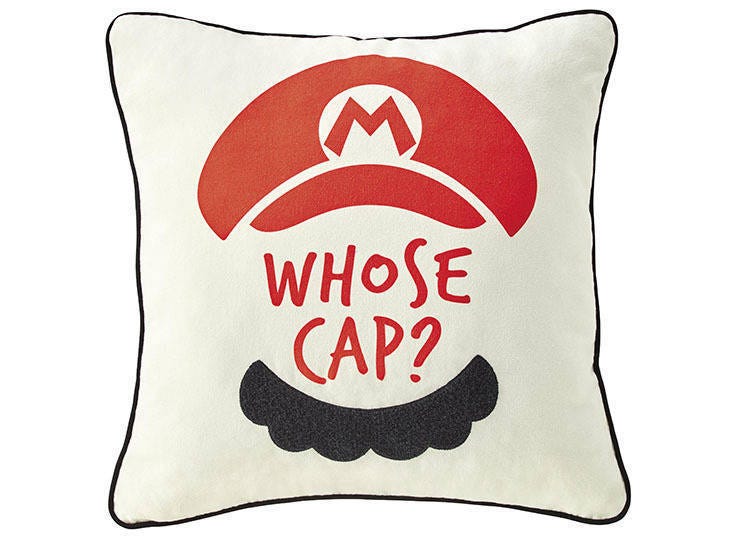 Cushion
Mario Cafe & Store, where you can feel the colorful world of Mario! Enjoy an exclusive experience with cute food and goods - one step ahead of the official opening!
Universal Cool Japan 2020 is also being held!
Image provided by Universal Studios Japan
Also, Universal Studios Japan held Universal Cool Japan 2020 until June 28, 2020. Universal Cool Japan is a large-scale event that realizes Japan's world-class entertainment brands such as anime and games with the overwhelming quality of the park. This year will be the sixth time, and four representative works from Japan, "Attack on Titan", "Detective Conan", "Lupine III", and "Monster Hunter", which were popular in past Universal Cool Japan, will be assembled all together.

This is the first time ever for these attraction experiences to make an appearance enabling one to savor a realistic world view and presence through each of these brands. There are four attractions, including a story linked to the latest movie version released in April, in Detective Conan. The Detective Conan Mystery Restaurant, where you can enjoy a mystery while dining, has also become a hot topic. There is also a Cool Japan Express Pass that can reduce the waiting time for Cool Japan, so please check the official website for more details.

Universal Studios Japan is guaranteed to delight visitors no matter when or how often they visit. Check out the latest information on Universal Cool Japan 2020 being held for the sixth time this year, as well as the eagerly awaited SUPER NINTENDO WORLD opening!

TM & © Universal Studios. All rights reserved.  ©Nintendo
Original / Gosho Aoyama "Detective Conan" (serialized in Shogakukan "Weekly Shonen Sunday") © 2020 Gosho Aoyama / Detective Conan Production Committee © SCRAP All rights reserved.
ユニバーサル・スタジオ・ジャパン

Address

2-1-33 Sakurajima, Konohana-ku Osaka-shi, Osaka-fu 554-0031

Phone Number

0570-20-0606

Hours: Check on the official web site
Closed: always open
Access: 3-minute walk from the Universal City Station on the JR Yumesaki Line
Official website: https://www.usj.co.jp/ (Pages also in English, Korean, and Chinese)
* The content and prices of menus and goods are subject to change without notice. In addition, please be aware that there are times when goods may be out of stock.
Text by:WESTPLAN
Buy Universal Studios Japan Tickets
*This information is from the time of this article's publication.
*Prices and options mentioned are subject to change.
*Unless stated otherwise, all prices include tax.