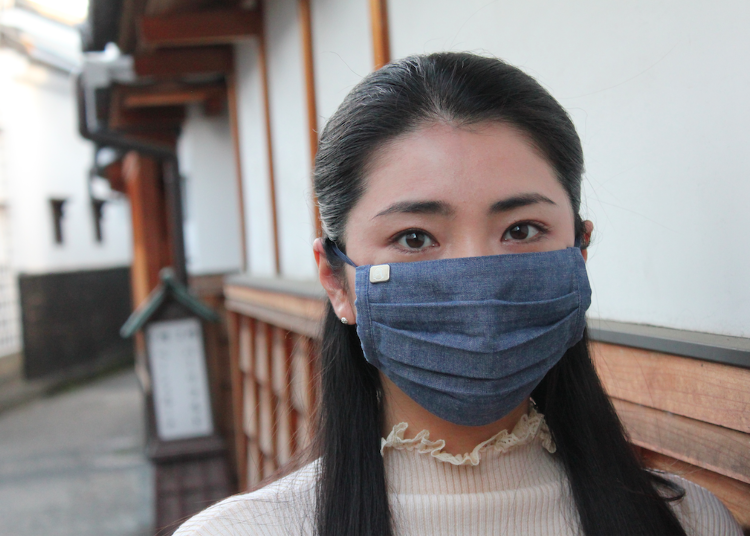 The demand for face masks has increased worldwide in the efforts to prevent the spread of coronavirus infections. Japan has been pretty well-known for its mask-wearing habits, both for cold and flu prevention and hay fever.

Lately, however, Japanese manufacturers have created even more unique face masks, even creating some to tackle the summer heat. Today, we will introduce the current Japan mask trends.

* Information displayed is as of the time of article production. Prices and contents are subject to change.
* Information provided may change in response to the spread of the novel coronavirus.
* Please contact facility operators directly for the latest information.
How Have Japan Mask Trends Changed in 2020?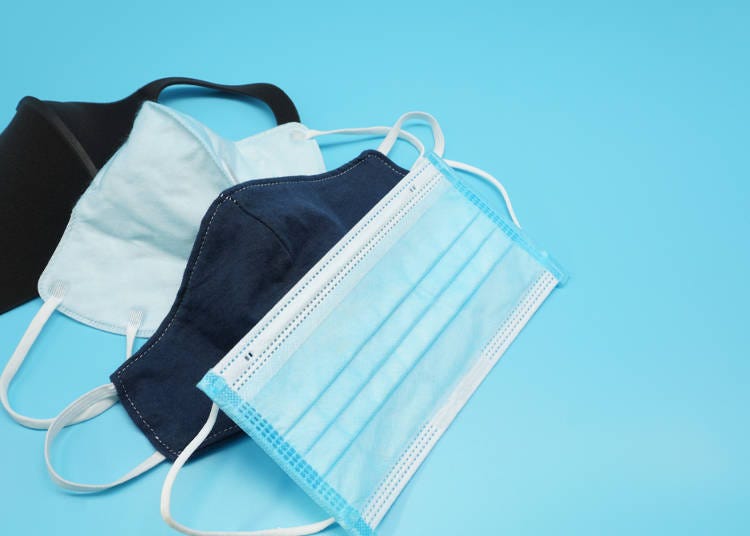 It is customary in Japan to wear a mask, especially in winter and spring, to prevent colds, flu, and hay fever - and to prevent giving them to others. The traditional belief is that wearing a mask, plus regular gargling and hand-washing, is the secret to cold prevention. You will regularly see all kinds of masks lining the drugstores every fall. Until now, the most widely available masks have been made with disposable, non-woven materials. Masks that focus on functionality, fit, and texture have generally been sold by manufacturers of medical and "daily necessity" items.

However, with the spread of coronavirus, the mask situation has drastically changed, even in Japan. Mask shortages became a serious issue. It isn't as easy for just anyone to go out and buy masks as it was before. One of the first countermeasures launched by the Japanese government was to distribute two face masks per household in Japan.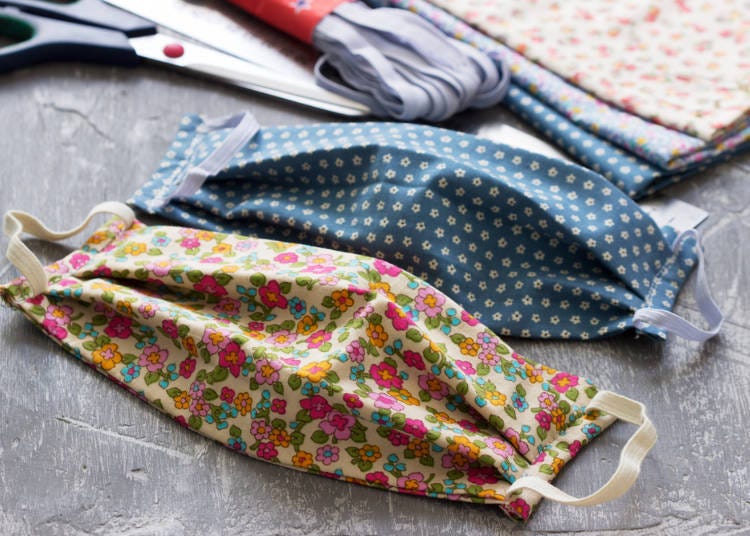 Rather than standing by and waiting for the government's "Abenomask," methods of making your own DIY masks quickly spread all over video sites and social media. Unique and stylish handmade masks began to appear one after another and quickly established a position in the world of fashion.

Of course, Japanese clothing and sporting goods manufacturers with technical skills have also had their say. They, too, have been producing quality masks one after another.
Made In Japan! Stylish Masks Created By True Craftspeople
1. Comfortable, Beautifully Stitched Cloth Masks By A Sock Manufacturer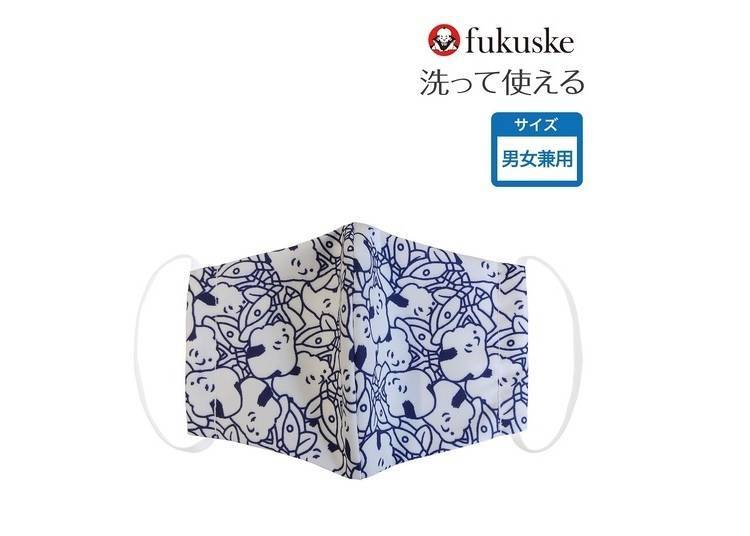 Available in two styles: Fukusuke Pattern (1200 yen), and Plain (900 yen) *Tax not included
Founded in 1882, the innerwear and footwear brand, Fukusuke, has always been about style and comfort. This mask is created with the same detail as the Fukusuke Tabi, the tabi (kimono sock) that revolutionized the industry with its comfort and cost-effectiveness in the the time of the kimono. It is made with an original wrinkle-proof, durable, and quick-to-dry fabric. They are manufactured in the local Fukusuke Tabi factory, with a cotton cloth on the inside part that directly touches the face.

These unique masks are cool and comfortable to wear, utilizing a cut and sew technique that has been polished for over 230 years. A mask such as this will certainly last for a very long time.
2. Sustainable Masks Using Okayama Denim Factory's Advanced Technology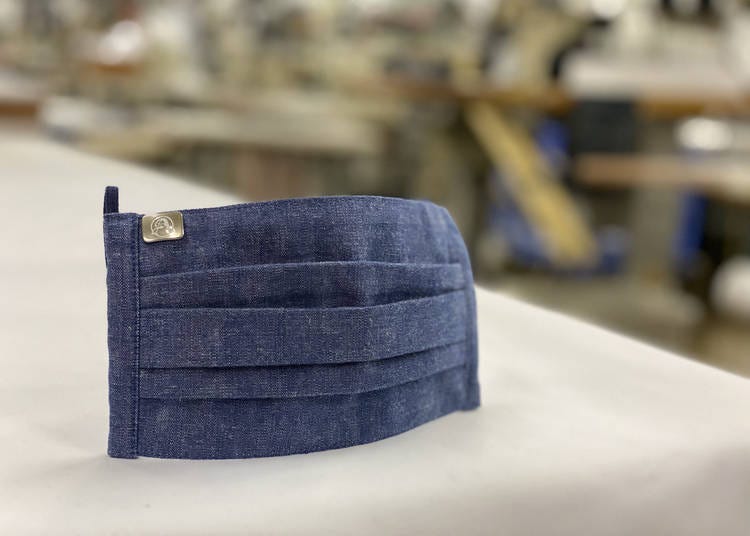 Made with Chambray fabric, with excellent breathability. Reactive Dye Denim Mask (1300 yen, tax not included) *Available in other styles
Japanese denim is gaining a good reputation overseas thanks to its high quality, and is becoming more and more popular. Aoki Hifuku is a garment factory located in Ibara City, Okayama Prefecture, also known as the 'sacred land of Japanese denim.' In March, they began manufacturing masks to contribute during the mask shortage.

All denim materials are from Ibara, Okayama. These sustainable denim masks are made in a way considerate of the environment and have good circulation, smooth coloring, and an intricate texture. As masks are now indispensable to daily life, their hope is that these masks will integrate seamlessly into everyday fashion.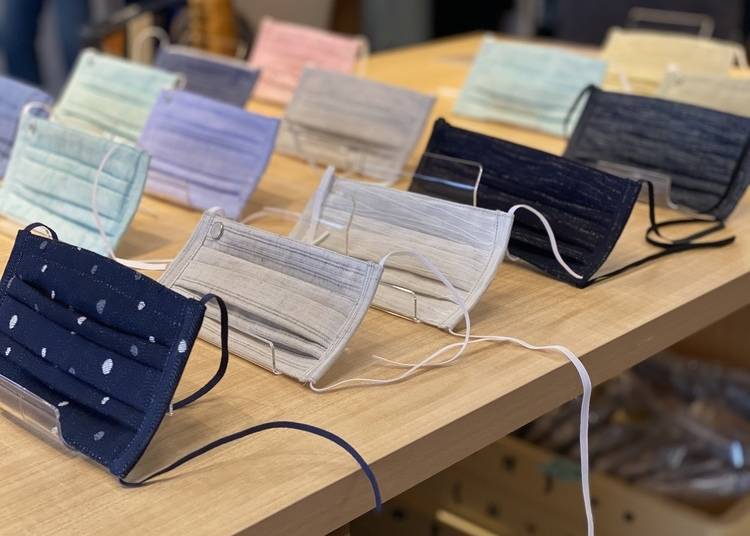 Two pieces of gauze are sewn inside for a more comfortable finish for your skin
High-Performance, Functional Masks for Comfort in Sports and Business
1. Insane Popularity Triggers Sales Jump from 50,000 to 870,000! Mizuno Swimsuit Material Mouth Covers

Mizuno is a well-established sports manufacturer, founded in 1906. They handle equipment for all kinds of sports, including baseball, golf, and other athletics. Many are aware of famous athletes who have used Mizuno's high-speed swimwear and have become known worldwide.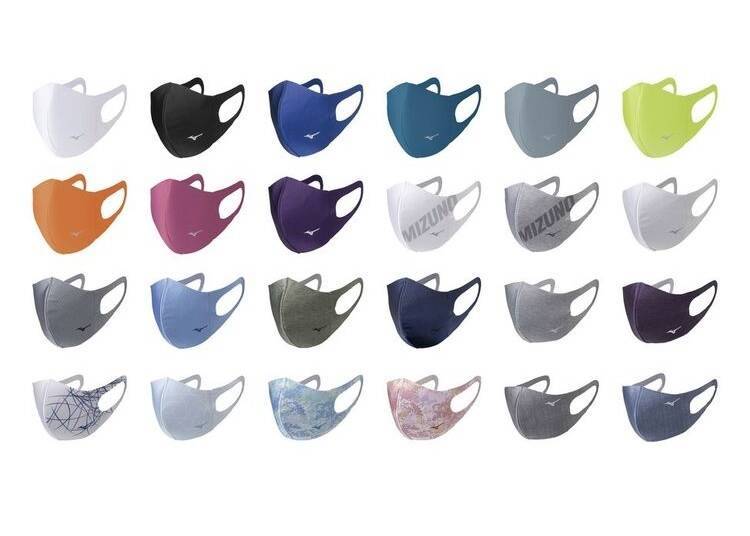 2nd Edition Mouth Covers, 24 styles, all made in Japan. Plain (935 yen, tax included), Print (990 yen, tax included).
Mizuno's swimsuit material mouth covers became a hot topic even before their release. With both their first and second editions, system outages occurred on their website due to the floods of people trying to access it. Though the prospective sales of the second edition were estimated around 50,000, they ended up making about 870,000 sales.
Four types of 'Ice Touch' Mouth Covers available. 1320 yen (tax included).
700,000 pieces of 'Ice Touch,' the mouth covers made with Mizuno's original summer materials, used for underwear and sportswear since 1998, were planned for the second edition release. Because the heat circulates well, they are cool and comfortable to the touch. Both are made with swimwear material, have a perfect fit, and are quick drying! These masks are indispensable, especially for those in the sports scene.

*Reservations for second edition sales have now ended.
2. People Are Lining Up For Uniqlo's All-Season AIRism Masks!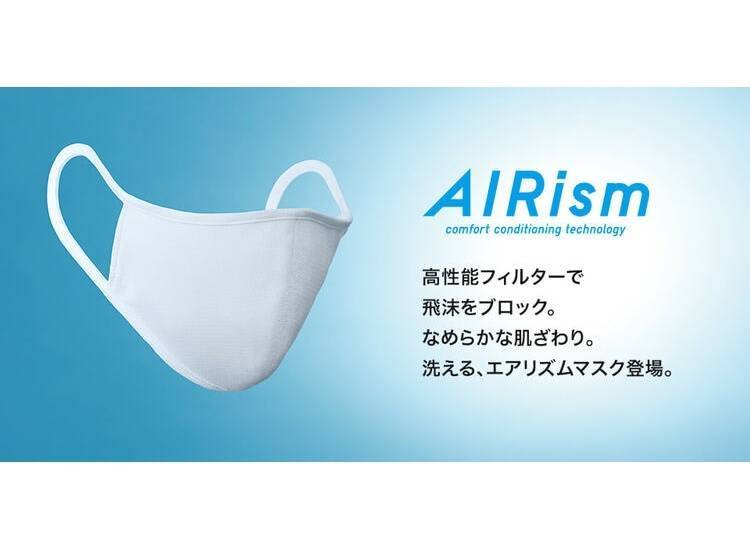 UNIQLO, a major clothing manufacturer, has recently introduced the AIRism Mask. These AIRism masks have three important functions: prevention, comfort, and being easy to wash. AIRism is one of UNIQLO's unique technology materials, featuring a smooth and comfortable texture. A high-performance filter is built into the inner AIRism fabric, with UV protection mesh fabric on the front for a high-performance mask. The filter has proven to maintain performance for over 20 washes. It is a hybrid mask that you can use in any season, combining high performance with quality texture. They are available in packs of 3, in sizes S, M, and L (990 yen, tax not included).
3. Sold Out Before Release! Cooling Materials with Xylitol, Yonex Sports Face Masks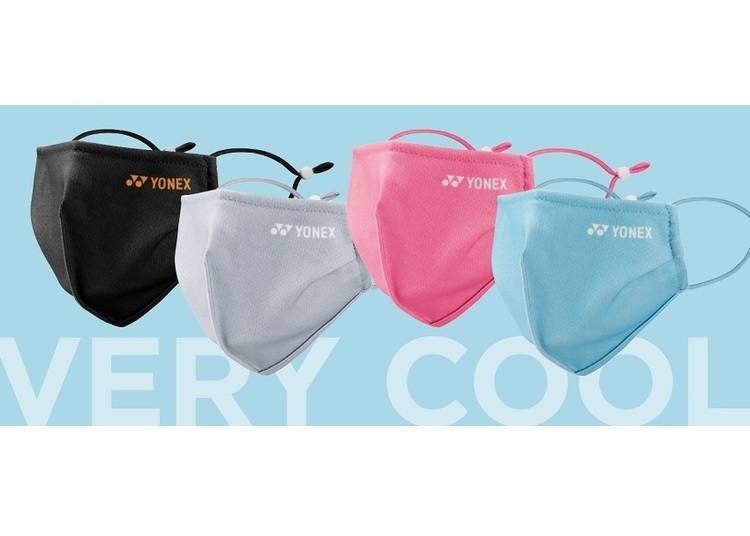 Sports Face Masks (AC480). Available in 4 fashionable colors (black, pink, light blue, ice gray). 840 yen (tax not included).
These summer masks, made by Yonex, a sports brand famous for badminton and tennis rackets, had become a hot topic since before their release, ultimately selling out immediately after the official online pre-sale lottery began. These masks are sure to be popular when they are sold again.

The secret to this mask's popularity is its use of "Very Cool," a proprietary blend of plant-derived xylitol, which absorbs heat in response to sweat. Xylitol is also used in the company's sportswear, and has an antibacterial finish to prevent odors, absorb sweat, and dry quickly. It's adjustment function allows you to adjust the fit to the shape of your nose and head, making it less likely to slip and the ideal mask for sports.
Products to Cool the Air Around Your Mask!
Finally, we'd like to introduce a new concept product that is not a mask, but something you can use to cool the air surrounding your mask.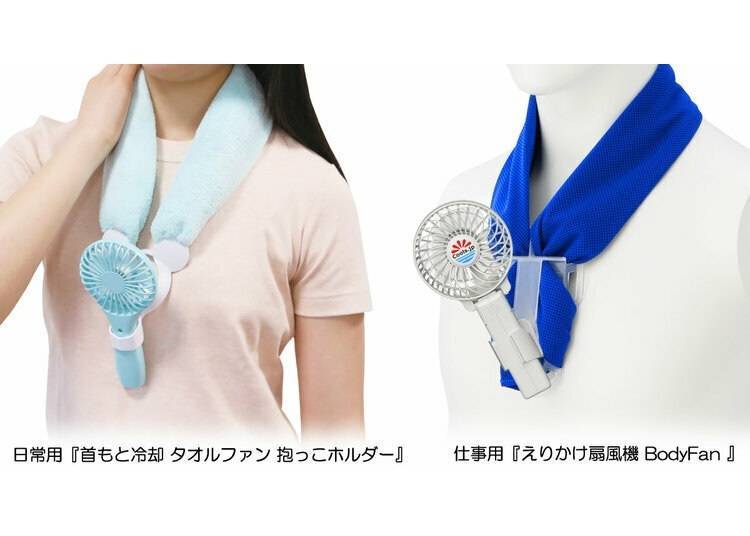 On the left is the daily-use item, "Around-the-neck Cooling Towel Fan Holder." On the right is the "Erikake Collar-Clip Body Fan," perfect for work.
The risk of heat stroke can increase in the summer time when wearing a mask. Tokyo Fan, which has been involved in research and development of products that help prevent heat stroke, has developed this technology that cools the air that flows through the mask by vaporizing water along the mask's surface. They have begun sales of these two "Mask Cooling Fan" products, for work and daily use. These are great to use with any mask.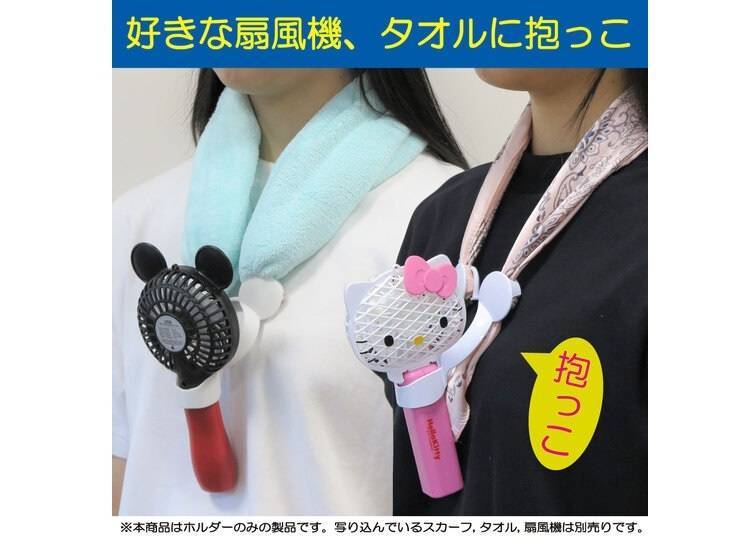 Attach it to your favorite fan and towel. (*Please note, the product sold is the holder only. Scarves, towels, and fans are sold separately.)
Keep An Eye On Japan's Mask Market - It's Still Evolving!
Though we only introduced a few items here, Japan is continuously creating unique masks, and masks to combat the summer heat. Whether for fashion, function, or coolness, be sure to keep an eye on Japan's mask market, where new ideas are being born day after day.
*This information is from the time of this article's publication.
*Prices and options mentioned are subject to change.
*Unless stated otherwise, all prices include tax.