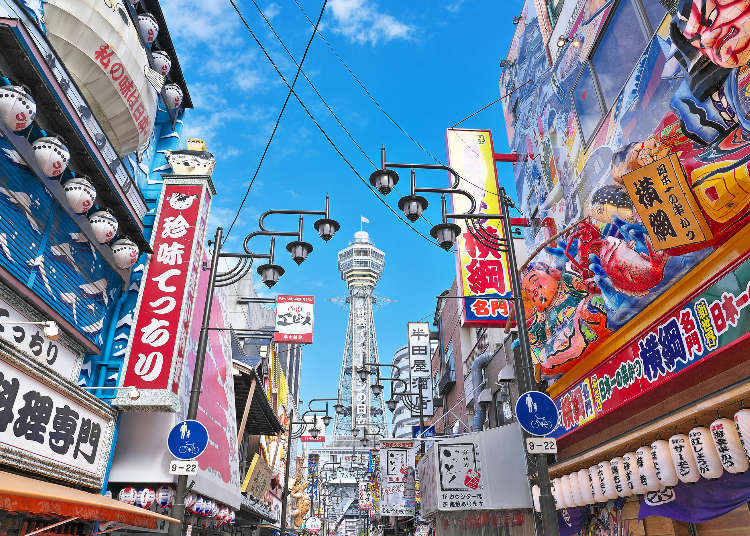 Osaka tourism culture is unique. Like Tokyo, the city is full of sightseeing spots, including both historical locations and great places for general relaxation and leisure. However, when people come to Osaka for the first time, full of expectations, more than a few walk away with some real culture shocks!

These kinds of shocks aren't just ones that can be experienced in Osaka, they can happen anywhere in Japan. For this article, we asked some visitors to Osaka from other countries to tell us their impressions about their trips as a bit of research.

* The following are the personal opinions of people who have traveled to Osaka in the past.


Main photo: martinho Smart / Shutterstock. com
Osaka Tourism and The Overfamiliarity of Strangers
One man who came to Japan from India, and had a long stay in Osaka, said that, "It used to freak me out a bit to have random strangers talking to me in an overly friendly manner when I was visiting places or walking around."

"Old men or women would suddenly ask, 'Hey, where are you from?' Of course it was in Japanese, but they talked so overfamiliarly, like old friends. It was so overly familiar that I was quite wary of it at the start!"

Although you might not be used to a level of familiarity where people talk to you in the streets, rest assured the majority of Osakans do this with kind intentions. (Of course, it's always important to be on the safe side when traveling, however.)

If you have a problem, even if they don't understand other languages and they only speak Japanese, they will try their best to help you however they can!

The Osaka dialect is different from standard Japanese, so I think it's difficult even for foreigners who speak Japanese to understand. But they will often use hand gestures to help cross the language barrier, and I think it is definitely worth it to try communicating with older people - they are very fun!
Why are Toilets so Different Depending on the Place?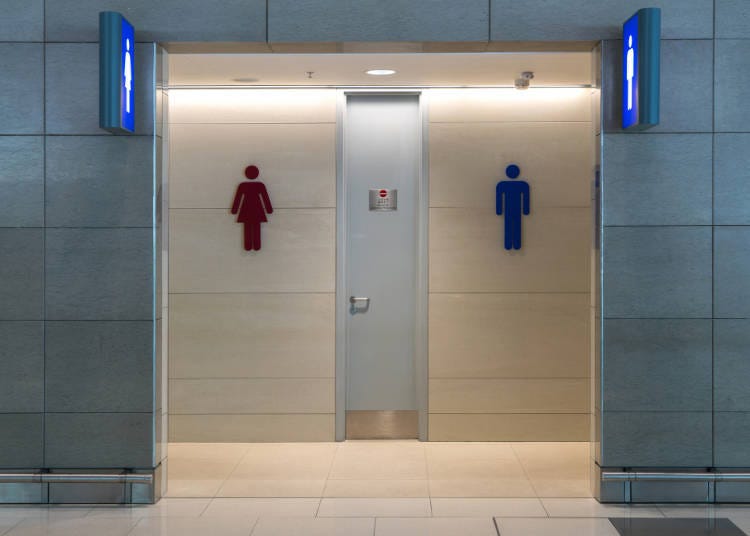 One woman from Taiwan says, "Toilets in Japan are beautifully clean, and comfortable, but there are so many different buttons, and I don't know which one to push! I remember one time I was looking hard at the markings on each of the buttons, but I still couldn't understand what to press, and I was pretty confused!"

Depending on the facility, there are different ways that the lid goes up or down, and the positioning of the buttons or levers for flushing can be anywhere. Sometimes it's difficult even for Japanese people to understand how to use them. Recently there are more bathrooms with signage in other languages, so even if you don't know what the buttons do, at least you can find the flush button!

Occasionally at very rural facilities, such as out in the countryside, you can come across old-fashioned Japanese toilets which are somewhat akin to holes in the ground - I think these are the most confusing of all for people visiting from other countries.

But don't worry too much about those. In cities and larger sightseeing spots, there are almost always Western-style heated toilet seats, and more and more have hot water washing functions.

Also, Japan is very well-known for its spacious toilets, which have enough space for people to change clothes, as well as its well-equipped nursery rooms or special diaper changing rooms in department stores and extensive commercial facilities.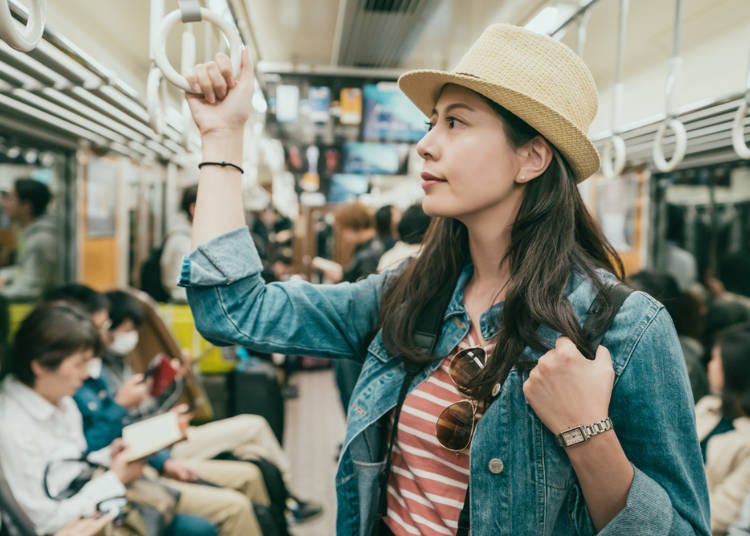 A woman from Italy says, "There are so many train lines it's hard to figure out the destination of each train, and where I should transfer. When I rode the Osaka Metro I found it particularly challenging to change train. I was also so surprised that trains come so quickly, one after another, to the platform."

"I thought that the Midosuji Line train had departed, but then the next train came 2 or 3 minutes later. Despite this frequent service, there were people in a hurry to get on the train, even though if they missed it, there would be another in a couple of minutes."

People in Osaka indeed walk fast, and many people move as if they are in a rush.

Recently, there are more and more visitors from other countries to Japan, so increasing signage in stations is also in English and Chinese. The station staff also may have translation tools, such as a translation app on a tablet, so you can easily ask station staff when you get lost.

Ahead of the Olympics, there has been a lot of renovation work, so while it may still be a bit difficult to understand how the trains work; once the work has been completed it should be more convenient and straightforward to use the subway, etc.
The Confusing Ins and Outs of Osaka Ryokans - Japanese Inns!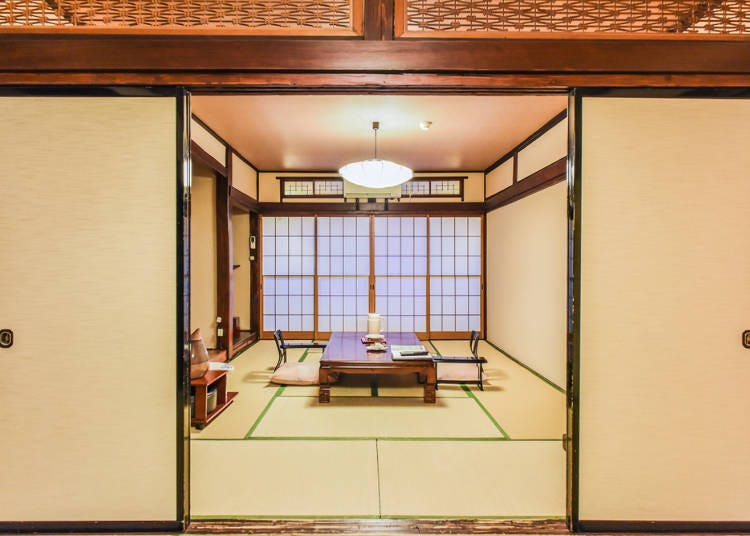 weniliou / Shutterstock.com
One American woman had been eagerly waiting for her first stay at a traditional Japanese inn, known as a ryokan, and she says that "I thought I knew what a ryokan was, but I got somewhat bewildered."

Guest names can be written on a welcome board that has been set up in a ryokan's front entranceway, or actually, the name and address of everyone staying at the inn might be written down at the front desk.

Other people could potentially see each other's information, so it seems that she felt there hadn't been enough consideration for people's privacy. There isn't much choice in this matter as ryokans are obliged by law to make a register of names, though an increasing number of them are putting the register book in a private room.

Some people feel a bit restricted by the lack of room service or if there is a curfew. Still, it is only at a ryokan that you can experience and enjoy the Japanese style of ofuro and onsen, relaxing in a tatami room, and sleeping on a futon.

It is a wonderful opportunity to know the beauty of Japanese architecture and gardens. It is best to treat it with an open mind.
The Minami Area is Full of Tourists!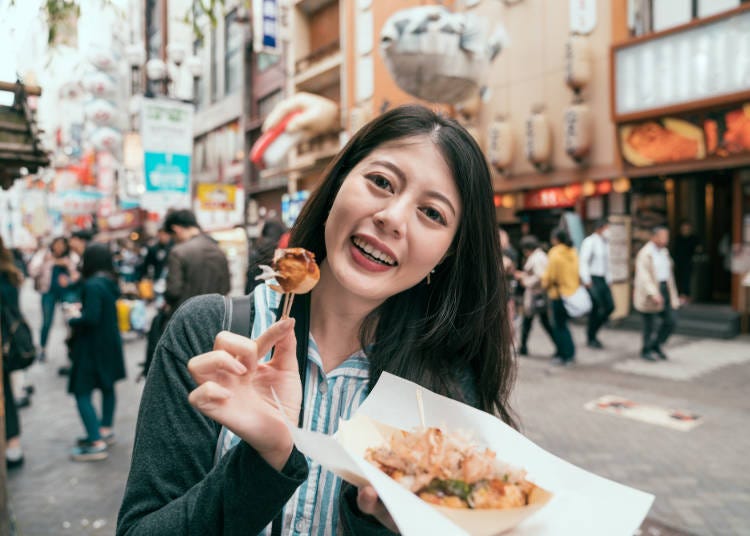 Osaka tourism is growing year by year. Many visitors to Japan come with the expectation that if you want to eat delicious and authentic food like takoyaki, okonomiyaki, sushi, or udon noodles, then you need to go to Shinsaibashi or Dotonbori in Minami, Osaka. As a result, the customers of restaurants which have been promoted in foreign media are often all tourists.

Some people even say that they don't feel like they have come to Japan as they only see other tourists. It can be quite surprising to see so many tourists from different countries walking around the shopping malls in Minami.

For a long time, Minami has been a popular area frequented by many Japanese people, but it has become trendy among tourists of all stripes. However, most Japanese visitors go to small stores which are run by their owners, so you don't see so many Japanese people at the larger stores which are popular with overseas tourists.

After experiencing the hustle and bustle of Minami, you might want to try visiting somewhere out in the suburbs the next day so that you can enjoy the quieter side of Osaka.
Osaka Tourism is Awesome!
Osaka is one of Japan's major cities, but it has some very different and unique characteristics to other areas. It is probably this which leads to the 'Osaka shock.' However, the essential point is that the people of Osaka are highly communicative.

They create a friendly atmosphere and find it very easy to talk to people that they don't know. If you are lost or have any problems during your trip, then please don't hesitate to ask someone. Even if it is hard to understand each other using spoken language, you will surely get there, in the end, using hand gestures!
Written by West Plan
Visiting Osaka Soon? Book a Hotel Now!
The following are some budget and family-friendly hotels in Osaka.
Fraser Residence Nankai Osaka

フレイザーレジデンス南海大阪

Address

1 Chome-17-11 Nanbanaka, Naniwa Ward, Osaka, 556-0011

Phone Number

06-6635-7111
Vermillion

Address

Naniwa Higashi, 3 Chome-7-12, Naniwa Ward, Osaka, 556-0025

Phone Number

06-6561-2058
*This information is from the time of this article's publication.
*Prices and options mentioned are subject to change.
*Unless stated otherwise, all prices include tax.