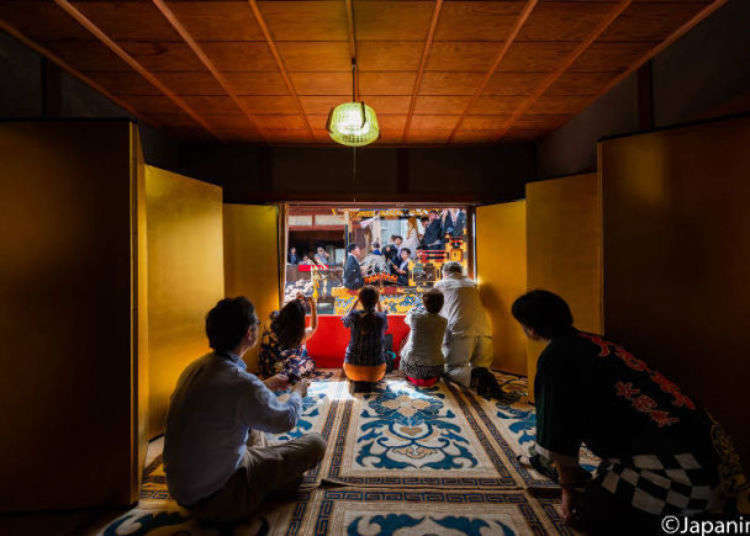 You may not have heard of "Kansai", but it's quite likely you've heard of Kyoto or Osaka. These two spots are actually part of the wider "Kansai" area, which stretches from Wakayama to Kyoto, and although it may not have a huge metropolis like Tokyo, it's a wonderful area for sightseeing.

But what about life in Osaka? If Kansai is such a great area for sightseeing, does that mean daily life there is just as fun? We interviewed four international residents to find out just that.

Main image by interviewee Khanittha
"There are lots of friendly and interesting people."
Sunny Francis (from India)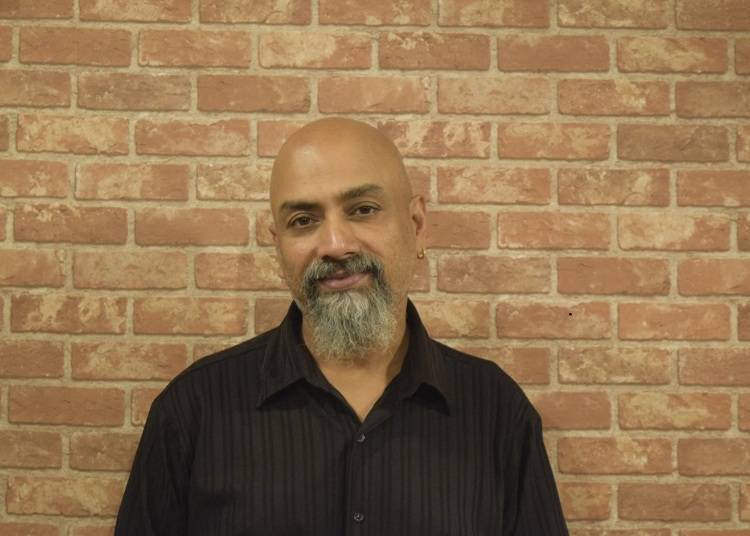 "What attracted me about Japan," Sunny Francis says, "is how safe the country is and how friendly the people are who make it a comfortable place to travel."

In addition to regularly appearing in television and radio programs as a personality, he also works as a coordinator for tourists coming from India. He reports on the appeal of Japan for informative TV programs and he has a large following of fans who enjoy his radio shows.

There he plays and talks about pop music from the 80s with a mixture of information and humor.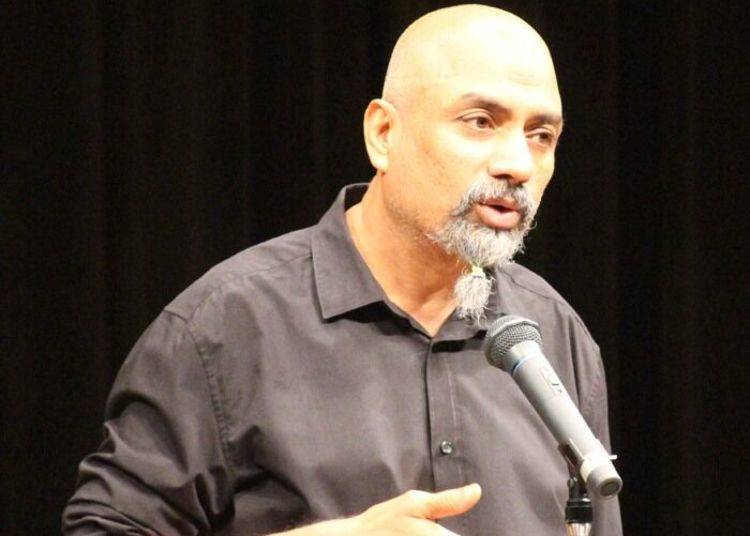 Sunny was born in Kerala in the south of India. 33 years ago, after he graduated from university, he came to Kansai at the invitation of a former classmate who was studying in Japan. He began his life in Osaka in Nishinari Ward.

Initially he was surprised when people would approach him and ask, "What country are you from?" but his surprise turned to a warm sense of friendship and this made him think, "How friendly these people are!"

He learned how to read and write Japanese at the YMCA and picked up the Kansai dialect while working part-time in restaurants and bars. In these places he learned about the unique tsukomi [straight man] and boke [funny man] style of Kansai humor which he not only found interesting but which has also proved useful in his radio talk shows.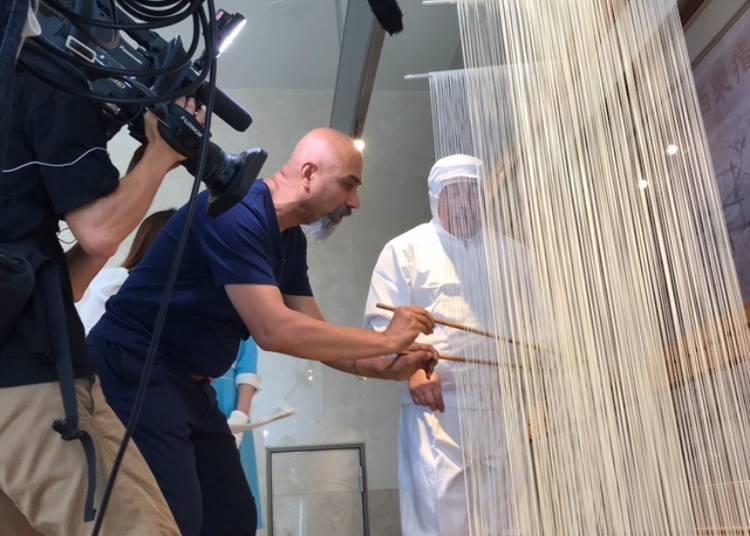 Sunny explained, "My wife is Taiwanese and we moved to Kobe for our children's school. Kobe is sophisticated and has an excellent environment. Sometimes I go to Tokyo for television appearances, but having lived many years in Kansai I prefer it. I especially like walking around Osaka because I get lots of good ideas for stories doing that."

Sunny praises Japan for being "a country where if you drop your wallet it is returned to you and you don't have to worry about people coming up to scam you, so you can walk about safely. It's really a comfortable place to live."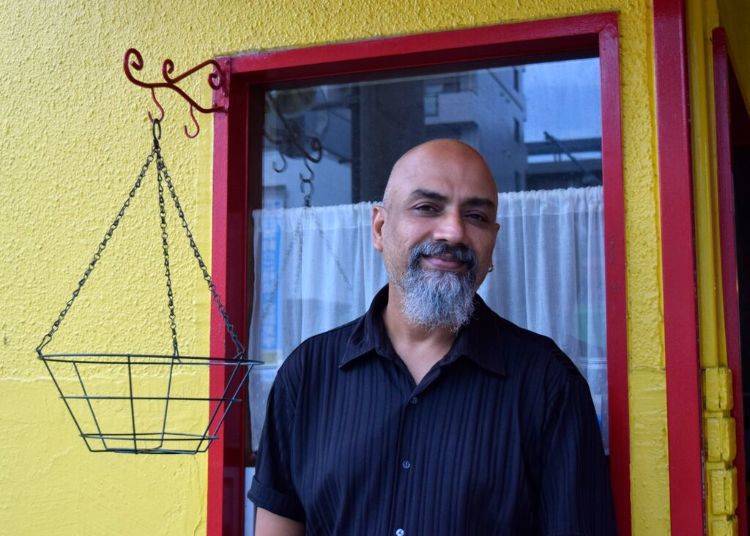 His message to fellow countrymen is, "Don't just go to Indian restaurants and be afraid of trying new dishes, but try Japanese food so you can learn and experience how beautiful and delicious it is."

Information Stadium 4 o'clock Catch (Sun TV)
Sunny Francis Masala Radio (ABC Radio)
FROM OVERSEAS -INDIA-(FM cocolo)
"I love the natural beauty of Kansai" Khanittha Matsuo (from Thailand)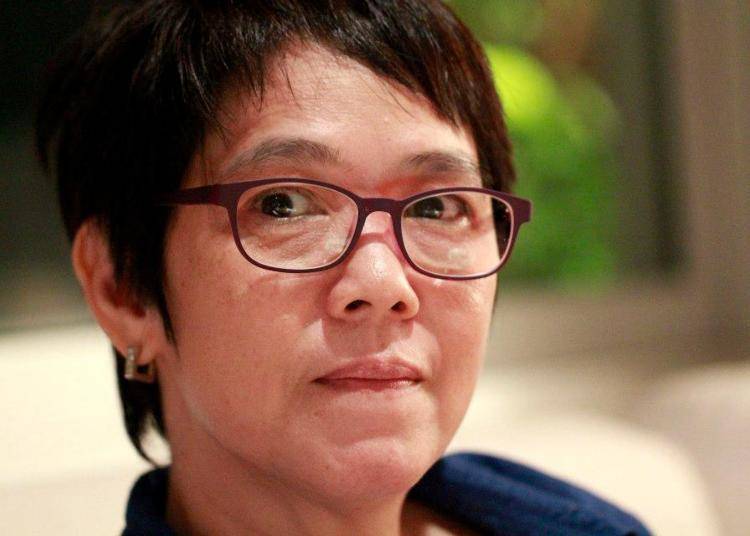 Khanittha Matsuo comes from Bangkok, Thailand and currently resides in Osaka. After graduating from Thammasat University, Thailand, with a major degree in political science, she went on to study at Keio University Graduate School where she obtained a doctoral degree.

She served as an assistant to the late Professor Toru Yano at the Center for Southeast Asian Studies at Kyoto University, and has been active as a multilingual broadcasting personality for radio stations for about 24 years.

In addition, she has worked as a coordinator for the Tourism Authority of Thailand in producing websites which actively promote the attractiveness of both Japanese and Thai peoples.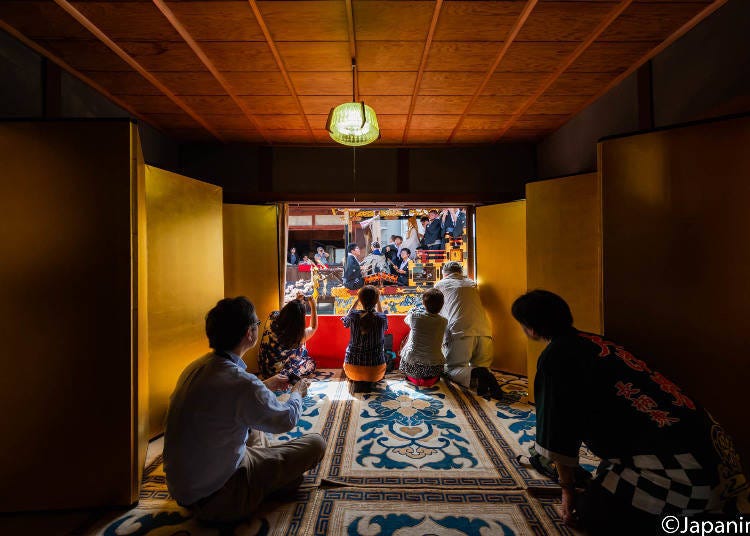 Shiga's Otsu Festival photographed by Khanittha
"Many Thai tourists who come to Kansai do not stay in Osaka, but go to various places in Kansai, such as Kyoto and Nara. I thought a site that could introduce all aspects of Kansai would be useful."

She went around to various spots in Kansai and took photos of the culture and scenery she wanted to introduce to the Thai people and that was how Japaninfo got started on Facebook.

By introducing the beautiful scenery and deeply interesting culture centered around the Kansai area her articles impressed Thais who already had an interest in Japan. Since Japaninfo was started about three years ago it has steadily drawn a following which now numbers about 15,000 followers.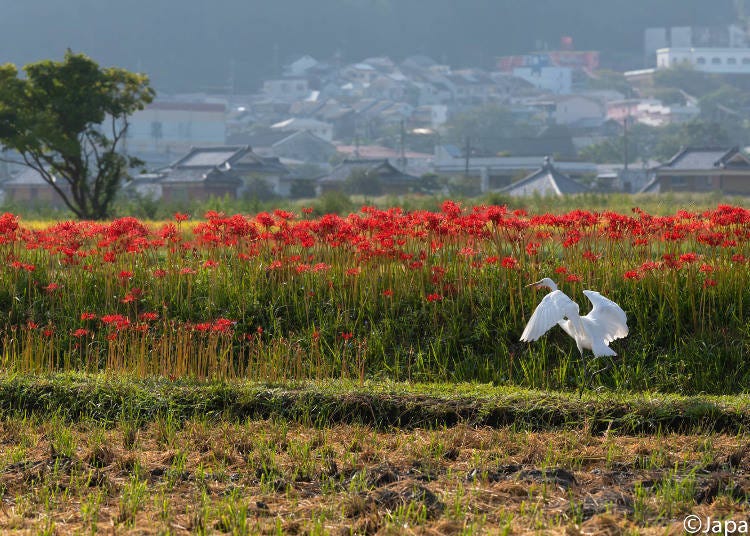 Khanittha is fascinated by the natural beauty of the Kameoka Basin
Actually Khanittha had trouble getting used to the Kansai dialect when she first arrived in Osaka. That is because when she stayed with a family in Tokyo while studying there, rather refined expressions were used to refer to the husband and wife. She therefore had trouble getting used to the more informal styles used in Kansai families.

However, "When I coughed Kansai individuals would always solicitously ask whether I was OK or not. I was deeply impressed by their honest concern. It didn't take me long after that to become attracted to this local character trait," she said, adding that now she does not have any trouble with the Kansai dialect which she has grown to love.

"There is much natural beauty to be found in Kansai, such as in secluded areas in the mountains around Wakayama and Nara. I really hope more people will come and enjoy with their own eyes the beauty of these pristine locations in Japan." The warmth of people and the grandeur of nature is just one part of Khanittha's love of the area, and she maintains that Kansai has a wealth of attractive places just waiting to be discovered.

Japaninfo
"Rubbing shoulders with the people of Osaka is fun."
Kelvin Chow (from Indonesia)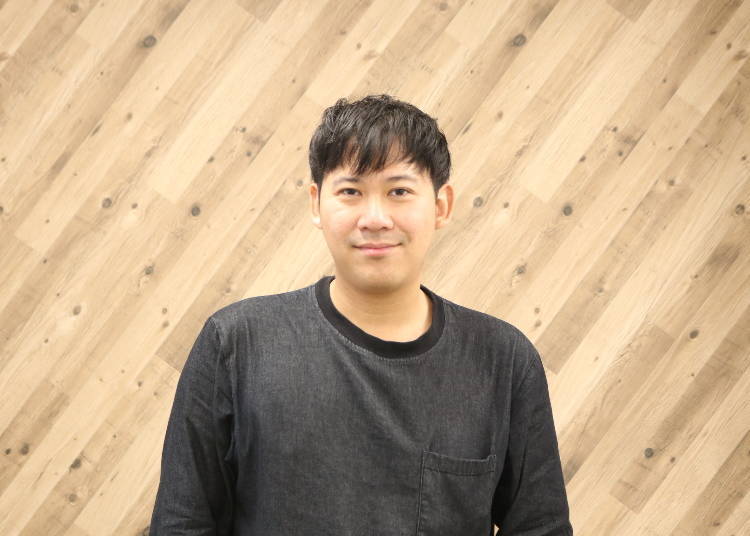 Kelvin Chow comes from the island of Sumatra in the northern part of Indonesia. He worked as an art director at an advertising agency, but then decided to move overseas and chose Japan in which he had an interest.

He had first considered moving to Tokyo, but a friend who was living there told him that "Tokyo is a hard place to live because it is too big and the atmosphere seems cold," so upon hearing that he decided to take up life in Osaka.

After studying Japanese at a language school for two years he entered a video production vocational school. After graduating from it he entered P-Cube Inc., a company that makes video productions for TV programs and other original video content. He says that he feels closer to people in Osaka and that he enjoys the time he spends with local people.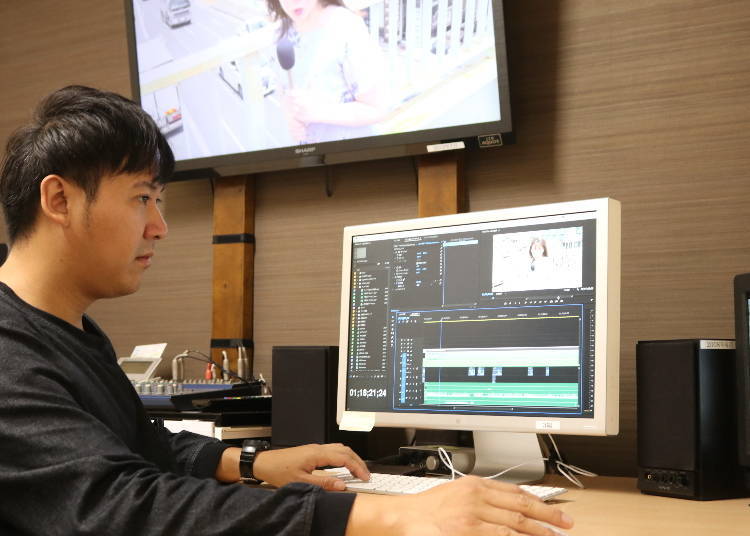 "As a director of the video content 'Bikkuri Nippon' [Surprising Japan], I am responsible for all the planning, shooting and editing. A lot of people watch it and in one that I made and appeared in I asked foreign tourists, 'What in Japan has come as a shock to you?' and this interview video was used in a class at Kinki University to learn about cultural differences between countries!" He told us, laughing.

These programs are popular not only for their rich content but also because when Chinese is spoken there are subtitles in Japanese making them also good for studying Japanese and Chinese. As of November 2019 his YouTube channel has more than 110,000 registered viewers.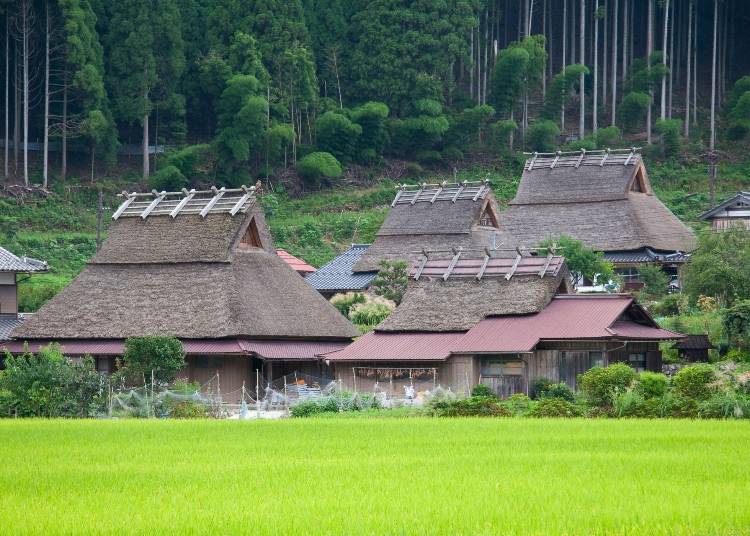 Kelvin is crazy about the Kayabuki no Sato [Thatch-roofed Village] of Miyama-cho, Kyoto.
One thing he likes about Kansai is the ease with which it is possible to visit places like Kyoto and Nara. His favorite place of all, though is the Thatch-roofed Village of Miyama-cho in the northern part of Kyoto. It's only about a two-hour drive from Osaka and he is deeply interested and amazed that there are still such historical scenes as this today. He very much enjoys driving around Kansai visiting rural towns.

Bizarre Japan [Surprising Japan]
The third man-on-the-street interviews with foreign tourists in Dotombori, Osaka! Have you been shocked by anything in Japan? Bikkuri Nippon [Surprising Japan]
"I love the warm hospitality of Kansai" Hugues Roger Mathieu (from America)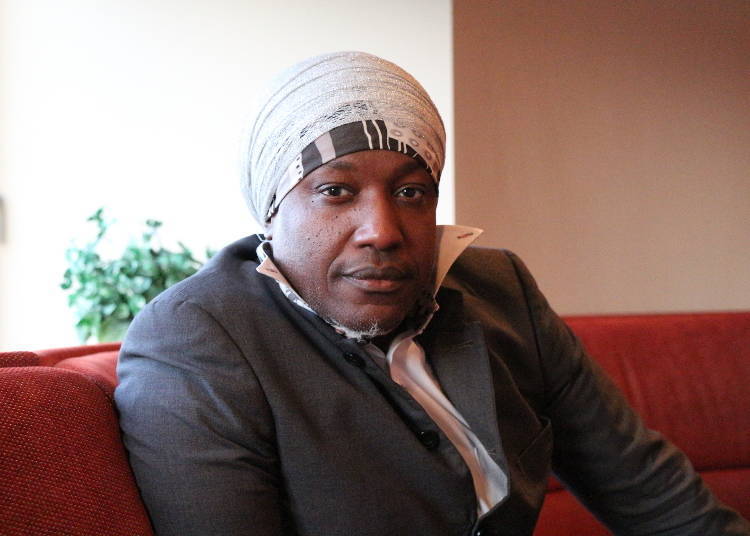 New York-born Hugues Roger Mathieu decided he wanted to major in art when he was blown away in his childhood by a TV program he saw about Ukiyo-e. That led to his continued studies about Utamaro and Hokusai.

Since coming to Kansai 16 years ago, he has been active as an artist mainly doing "interior murals", the painting of huge pictures on the walls and ceilings of hotels and restaurants. The Ukiyo-e that Mr. Mathieu paints has a uniquely original and worldly perspective that is powerfully conveyed in his works.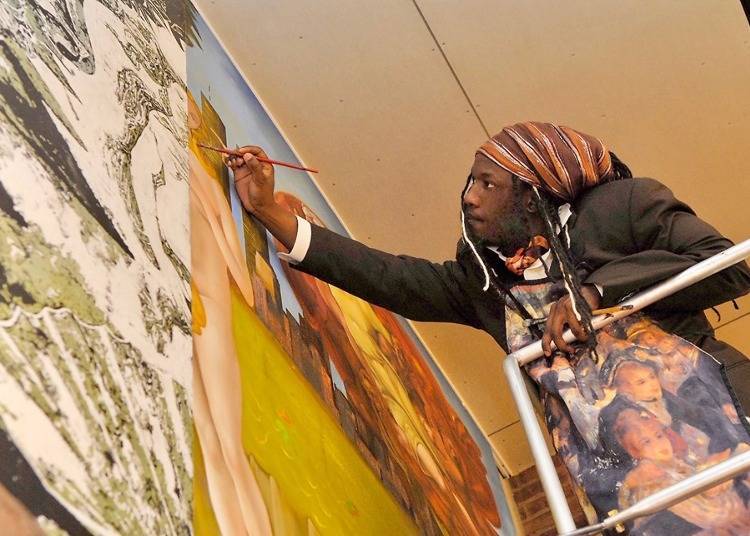 Before coming to Japan he imagined a world of kimono-clad geisha and maiko. It came as a surprise to him then when he first came and rarely saw anyone in kimono.

"In Kyoto, there are shops and taxis where you can get special benefits if you are wearing a kimono, and I think that it is wonderful that efforts are being made to preserve that culture," he said.

Enamored by Kyoto he went on to say, "From my point of view, you can't say you've been to Japan if you've only been to Tokyo."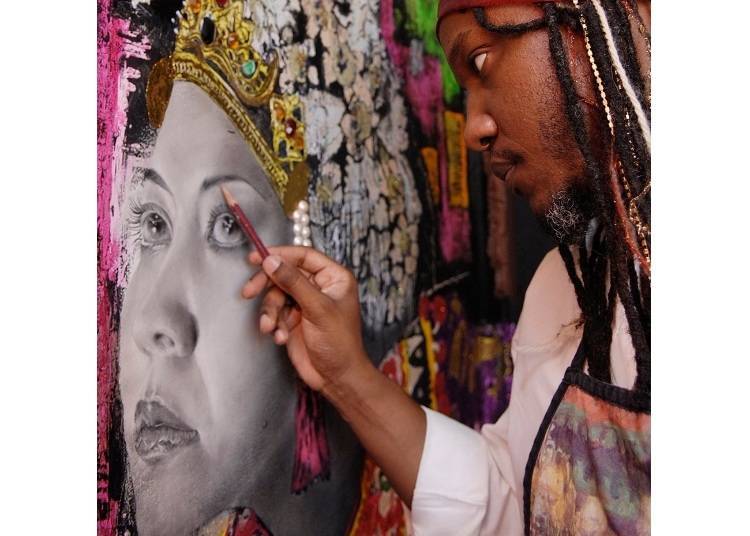 There are many small surprises in Japan, such as vending machines that serve both hot and cold drinks, automatic doors of taxis, and cars on trains just for women, but what has most impressed him was an unmanned sales shop he saw in Kyoto.

While looking at the shelves of items in awe, he was amazed to see customers come in one after the other, select items from the shelves, and leave money for their purchases before exiting. His amazement as seeing this was one of his reasons for deciding to make Japan his home.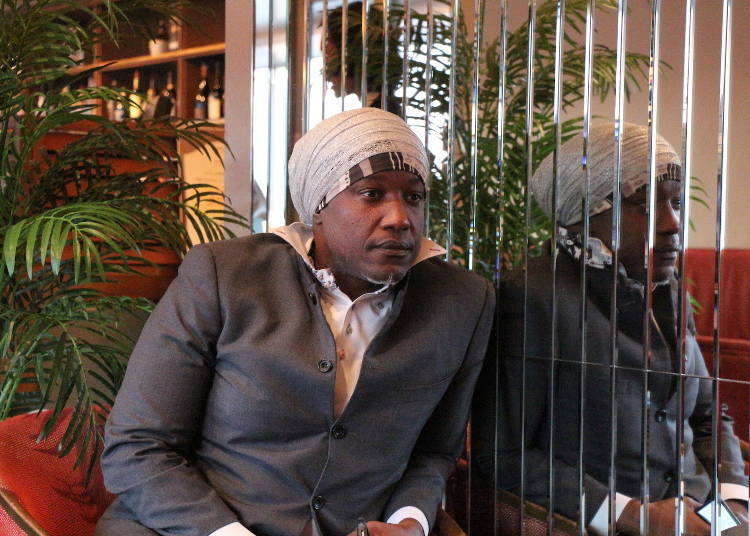 He has become accustomed to living safely in Japan as he likes and does not feel like a foreigner living in Kyoto, but more like a Japanese himself. There are many things that foreigners traveling in Japan should try to experience for themselves, such as the hospitality and warmth, and the excellence of traditional culture.

"You definitely should visit Kyoto and Osaka!" That's a message delivered from the heart we can't forget.
Traditions and culture are alive in Kansai and the people are warm and friendly
One thing the four individuals whom we interviewed have in common is a feeling that Kansai is rich in history, has beautiful towns, and friendly people. There are also lots of places to go sightseeing that are only about an hour by train or car from the cities where you can escape their noise.

Here there are many friendly people who are always eager to help tourists in any way they can. Be sure to travel to Kansai and rediscover the charms of Osaka and Kyoto as well as Nara, Hyogo, Shiga and Wakayama – Who knows, maybe you'll want to live there, too!

Text by:WESTPLAN
*This information is from the time of this article's publication.
*Prices and options mentioned are subject to change.
*Unless stated otherwise, all prices include tax.