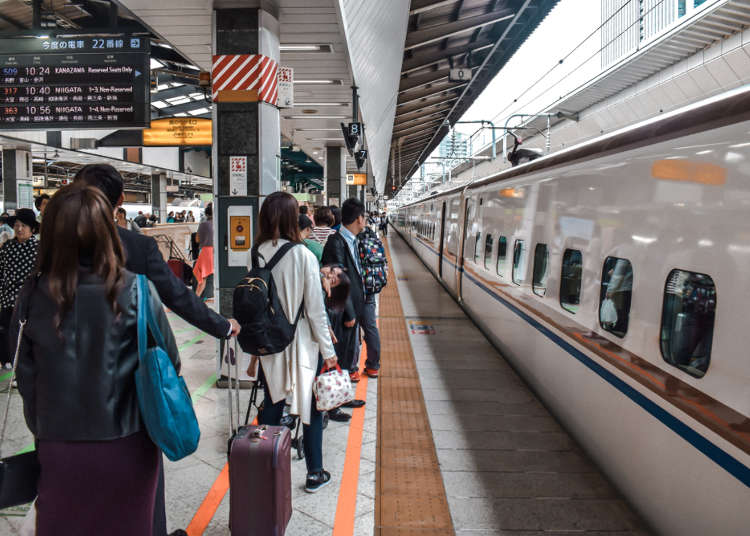 The Shinkansen is indispensable for traveling around Japan and many tourists take advantage of its convenience. But shinkansen luggage rules change in 2020!

From May 2020 a special reservation will be required if you plan to bring luggage of over a certain size on the train. So you don't get caught out with an oversized bag, we've looked into the details for you.

PassionPhotography / Shutterstock
Shinkansen Luggage Rules: Why is Pre-ordering Required?
In recent years, the number of tourists visiting Japan from overseas has increased, and many board the Shinkansen carrying larger luggage. With the Olympic games coming to Japan in 2021, more over-sized luggage is expected.
However, stowing larger items in current Shinkansen storage areas in the rear of each carriage and overhead storage areas would prove difficult.

The new "extra-large luggage storage" reservation system will be implemented in mid-May 2020 in order to eliminate this deficiency. The new system also has security in mind, so you can enjoy a safer and more comfortable trip.
Shinkansen Luggage Reservations Are Only Required for "Extra-large" Items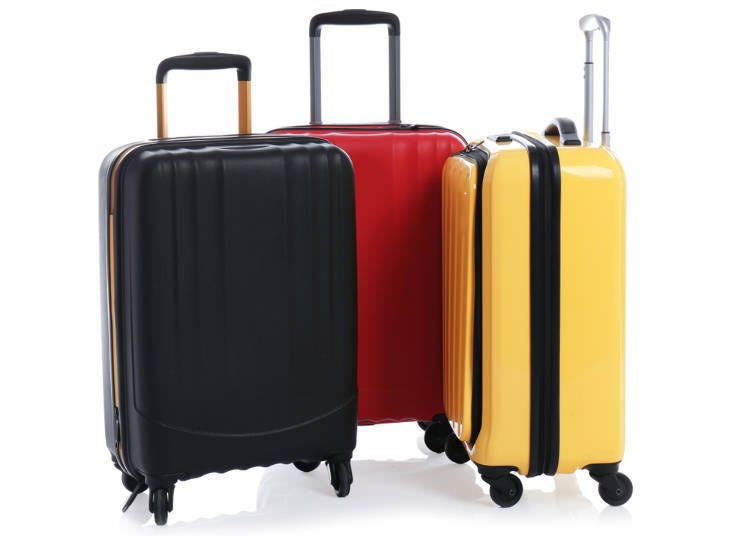 Not all items will require a reservation. Suitcases with a total three-side measurement of 161-250 cm (approximately 90L capacity or more) will be considered "extra-large." That's comparable to the size of checked baggage on an international flight (depending on the airline).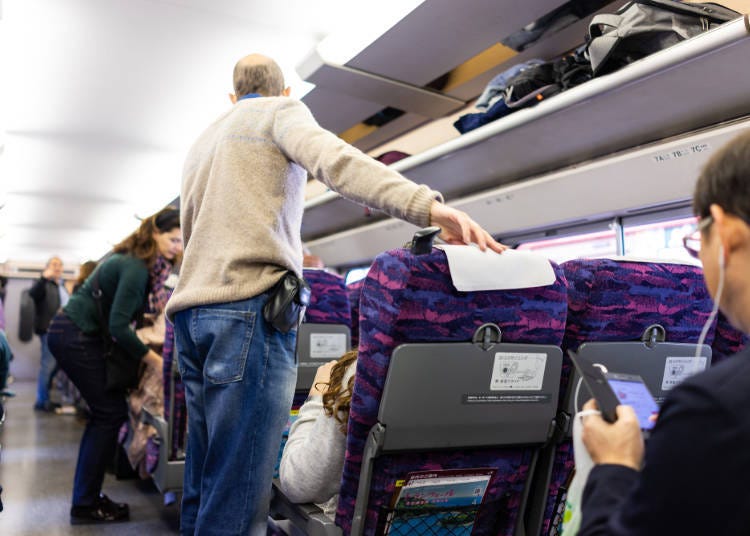 Free-size suitcases can be stored on the upper shelf Andriy Blokhin / Shutterstock
Suitcases with a three-side total under 115 cm can brought into train cabins stored in the overhead luggage racks, and no reservation is needed for baggage measuring up to 160 cm.
Suitcases with a three-side total of 251 cm or more cannot be carried on the Shinkansen, so mailing or another means of transport should be considered.
Is Shinkansen Luggage Storage Safe and Secure?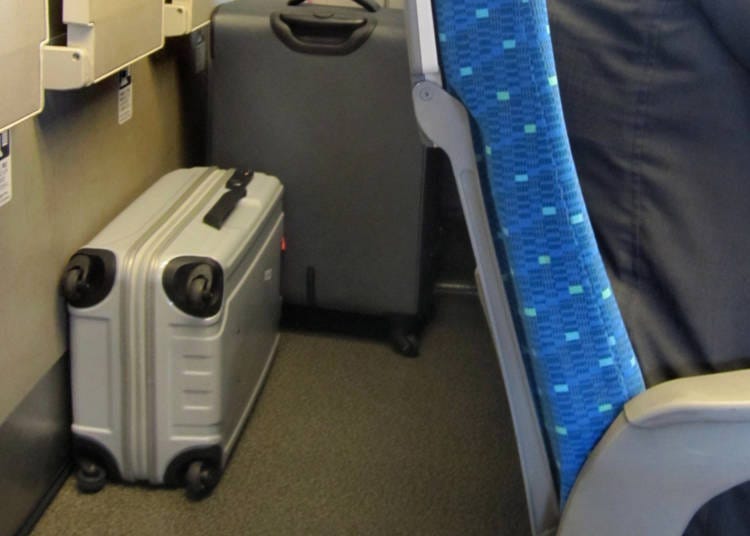 Luggage space behind the seat belle's / Shutterstock
In the future, there will be two types of luggage storage areas. Currently, there's a designated space behind the rear seats in each carriage of the vehicle. By 2023, new storage areas will be added to some trains near washroom areas.

Since the new storage areas won't be near passengers' seats, potential security issues will be avoided by protecting luggage with a double-lock system featuring a bar to secure items and accessible only with a key card and number issued upon reservation. You'll be able to travel with peace of mind that your suitcase is safe.
Additional Fees and Rules
If you forget to make a reservation, a fee of 1,000 yen (tax included) will be charged, and extra-large luggage must be stored in the areas designated by the train crew.
How to Reserve Luggage Space on the Shinkansen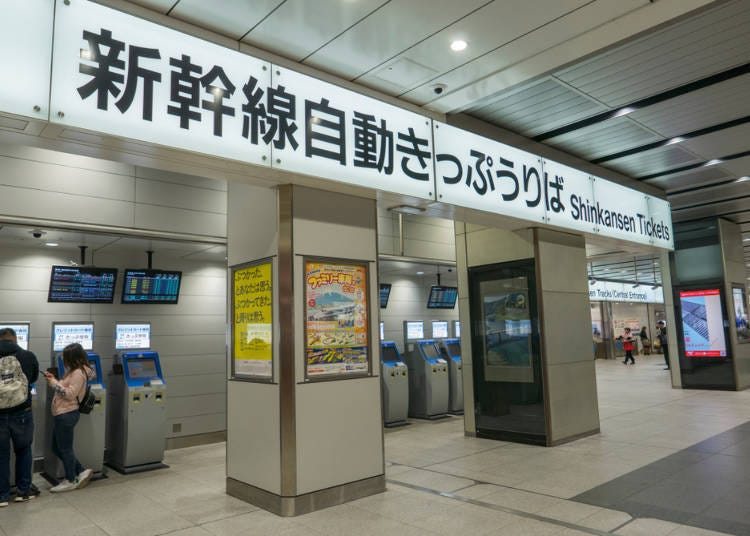 AHMAD FAIZAL YAHYA / Shutterstock
The system will be introduced on the Tokaido Shinkansen from Tokyo to Shin-Osaka, Sanyo Shinkansen connecting Shin-Osaka and Hakata, the Kyushu Shinkansen from Hakata to Kagoshima Chuo Station, and the Kyushu Shinkansen from Shin Tosu to Nagasaki. The Hokkaido Shinkansen and Tohoku Shinkansen are not currently implementing luggage reservations.

Reservations can be made in advance through online reservation services, ticket vending machines, and at ticket offices. When traveling, simply take your extra-large luggage through the ticket gate and put it in the designated area in the train car. Due to potential overcrowding, it's better to book early if you have oversized luggage. You can also use the system if you need to reserve storage for a stroller.
Use the Shinkansen with Confidence with Advance Reservations!
Previously, it was impossible to securely store luggage of any size when using the Shinkansen. Now storage space will be guaranteed in advance, and you'll be able to enjoy a stress-free trip and finish your trip to Japan with a smile!

Text by:WESTPLAN
*This information is from the time of this article's publication.
*Prices and options mentioned are subject to change.
*Unless stated otherwise, all prices include tax.