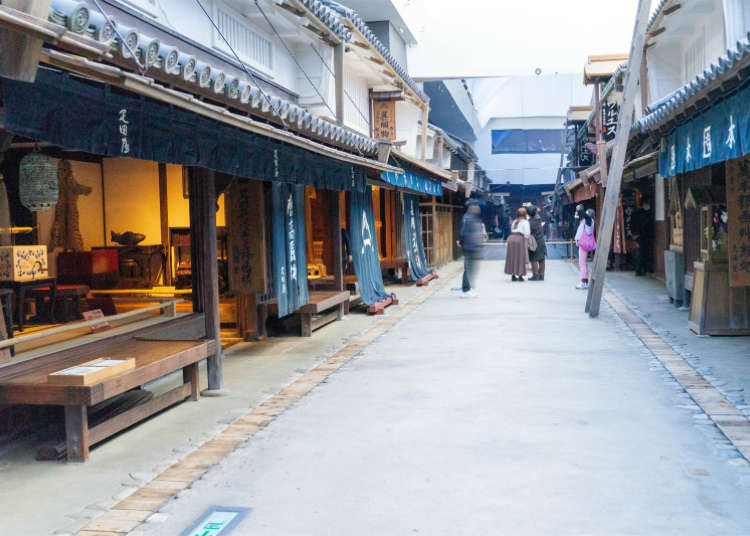 The Osaka Museum of Housing and Living is a history museum dedicated to the topics of housing and urban growth, offering insights into the lifestyle of Osaka residents from the Edo Period (1830s) to the pre- and post-war eras (1940s).

Its popularity among Japanese locals and international visitors is remarkable, and we will delve into its various aspects to uncover the reasons behind its widespread appeal. Join us as we take a comprehensive tour of the museum!
What is the Osaka Museum of Housing and Living?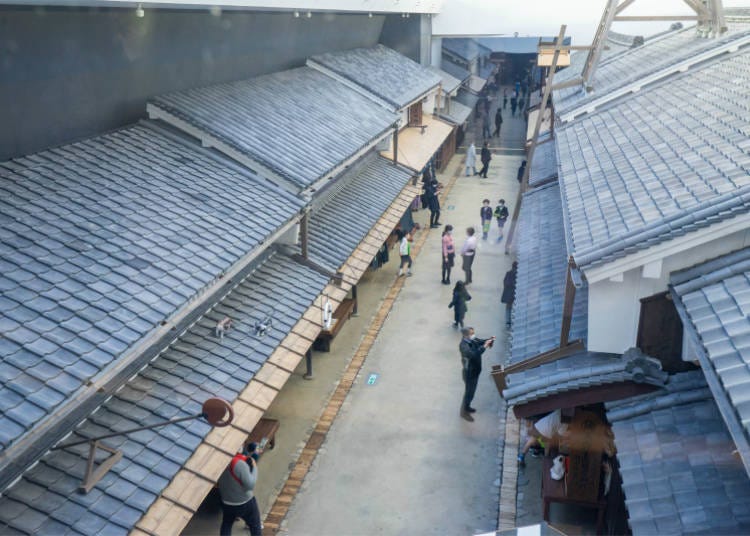 The Osaka Museum of Housing and Living was established as a way to revisit urban culture as it developed within Osaka, encouraging people to learn about the history of urban development through exhibits and displays.

In these displays, you'll encounter life-size reconstructions of the homes and townhouses people once resided in, including real-life tools and furnishings they used in their day-to-day lives.

This interactive, hands-on exhibition is a realization of the past that uses a selection of various materials to bring visitors closer to the days of old, making it an especially perfect place to enjoy on a rainy day in Osaka.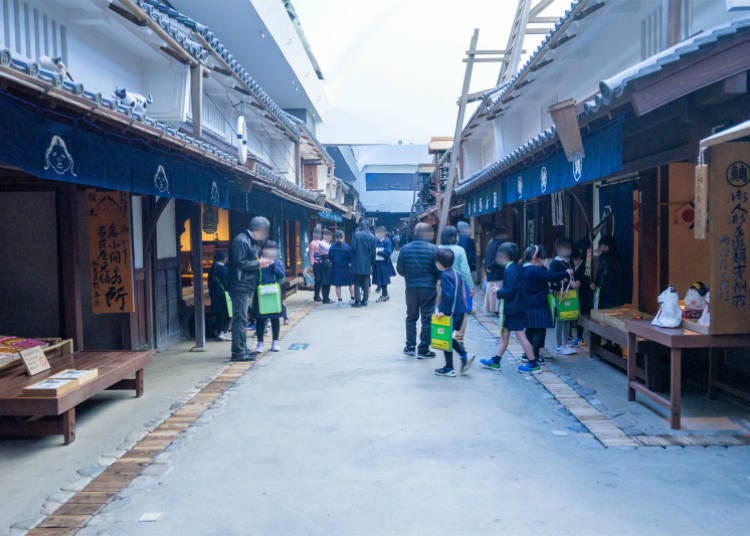 The permanent exhibition spans two floors. The 9th floor is a reproduction of a full-scale Edo townscape, while the 8th floor is a diorama reproduction of the streets of Osaka from the Meiji, Taisho, and Showa Periods. Each display is so realistic in their delicate, tiny details, you might find yourself lost in the past!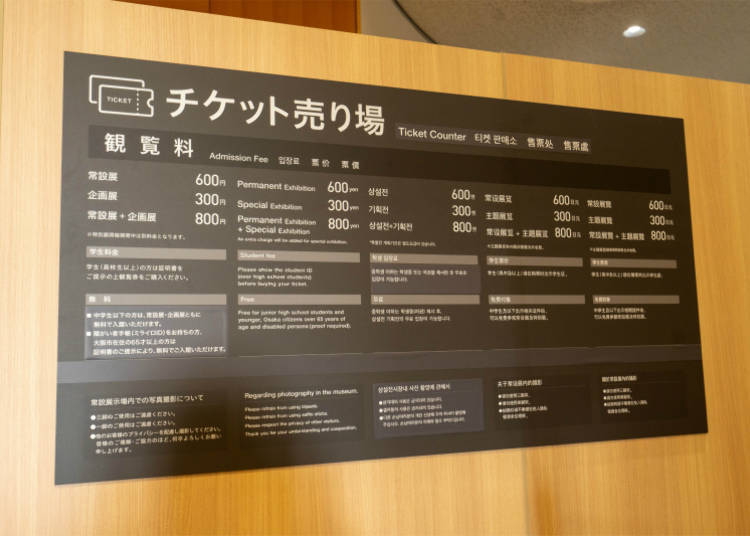 Admission is 600 yen for the permanent exhibit, 300 yen for the special exhibit, or 800 yen for both. Junior high students and under can enter both exhibitions for free.

Visitors may also purchase same-day tickets at the ticket office right outside the elevator. Advance tickets are also available online.
There's also the super-convenient 'Osaka Amazing Pass', which we recommend for tourists sightseeing around Osaka. This value-packed ticket allows unlimited rides on all Osaka Metro and Osaka City Bus lines (some exclusions apply), as well as private railways in the Osaka City area.

You can also visit over 40 popular sightseeing spots for free, one of which includes the Osaka Museum of Modern Life.

It's 2,800 yen for a 1-day pass and 3,600 yen for two days, so if you're looking to save some yen on your next trip, be sure to check them out!
Getting to the Osaka Museum of Housing and Living
From JR Osaka Station: Ride Loop Line (Outer Loop) from JR Osaka Station to Temma Station, and walk 650m north (approx. 10 minutes, 130 yen).
From JR Osaka Station: Via the Osaka Metro Tanimachi Line, ride from Higashi-Umeda Station to Tenjinbashisuji 6-Chome Station, and get out from Exit 3 (approx. 5 minutes, 180 yen).
See route on LIVE JAPAN's Route Search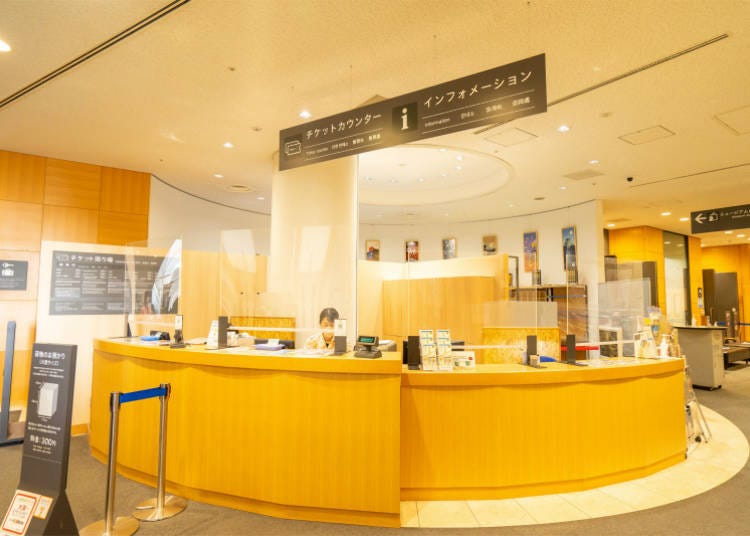 One of the great perks of this place is its closeness to Osaka Station, making it an easy spot to visit when sightseeing. We recommend using the Osaka Metro route, which connects directly from the station. Take the elevator near Exit 3 to the 8th floor. The museum entrance is right there.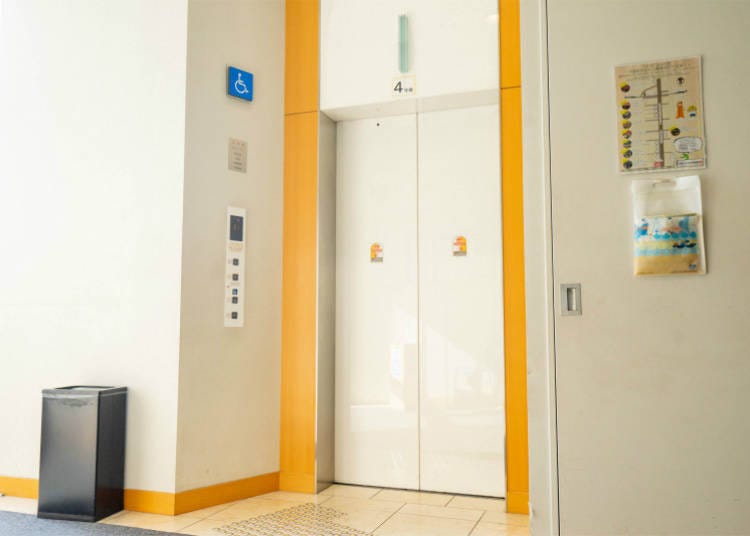 Currently, only one elevator is in service (No. 4) as a countermeasure against Covid-19, so be sure to check the number before getting on.
Head to 8F! Foreign Language Notation Makes it Easy for Tourists
Without further ado, let's take a tour of the Osaka Museum of Housing and Living! After getting out of the elevator on the 8th floor (8F), disinfect your hands and check your temperature as a safety measure.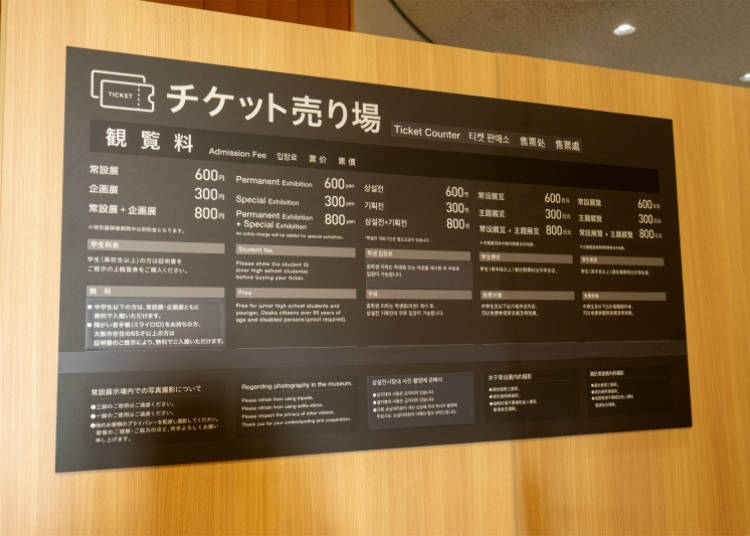 The information boards throughout the museum are written in Japanese, English, Korean, and traditional and simplified Chinese, so visitors will find it easy to navigate. Those without tickets can easily buy them same-day, so don't worry about purchasing in advance!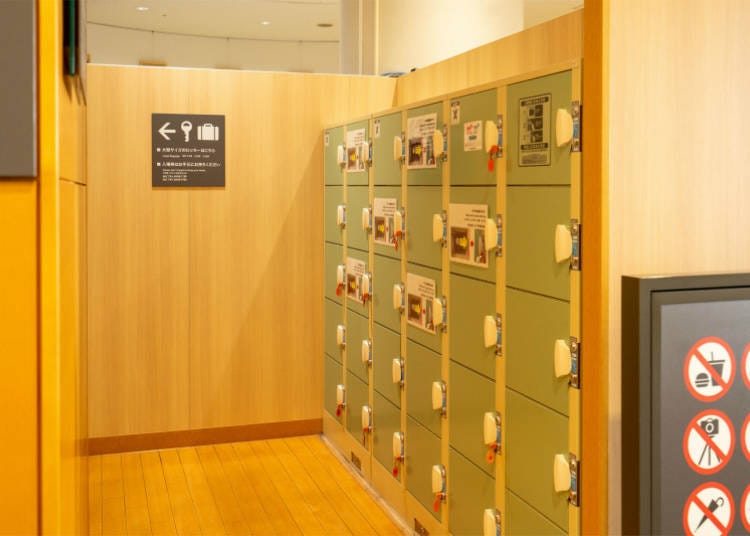 Large suitcases and backpacks are not permitted in the exhibit space, so please use the designated lockers. There's a 100-yen deposit required, which will be returned when you retrieve your luggage.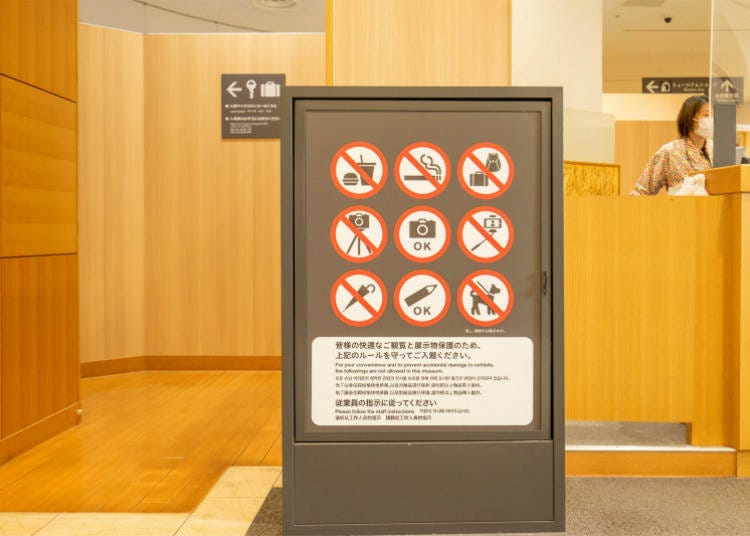 Here are the rules regarding what visitors can bring inside. You'll be pleased to know that SLR cameras and smartphones are allowed! However, tripods, monopods, and selfie sticks are not.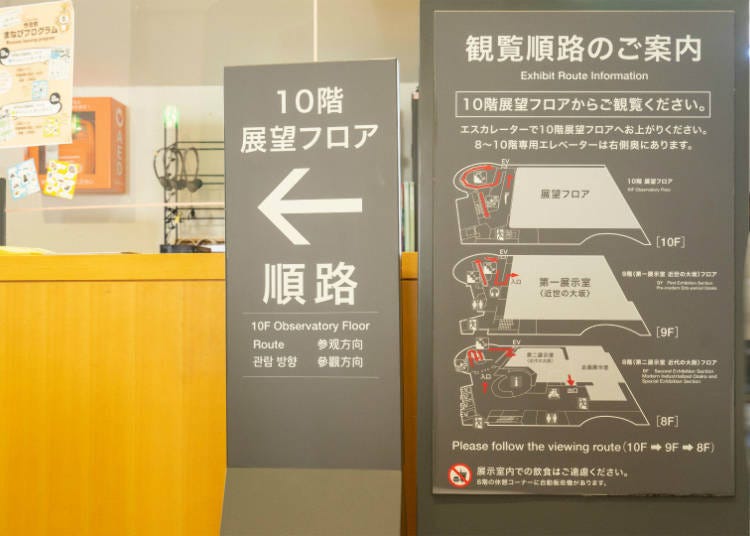 First, let's check out the observation floor on the 10th floor! Take the escalator up to 10F.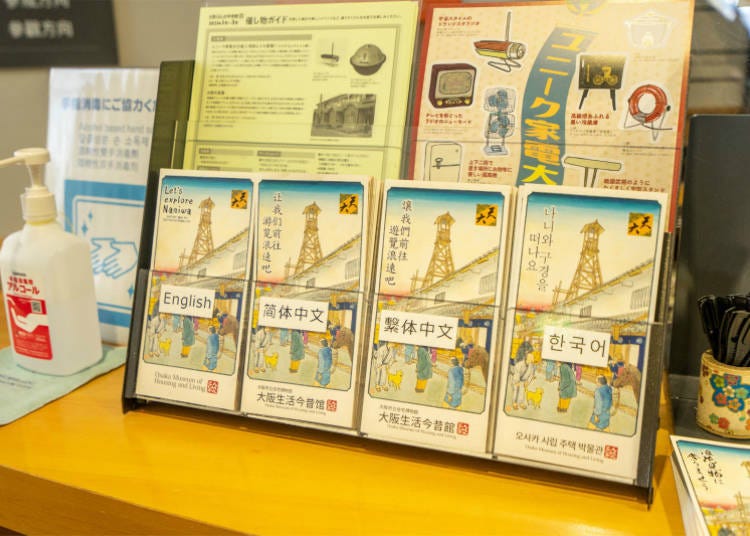 Foreign language pamphlets are available in English, Korean, Traditional Chinese, and Simplified Chinese. For more detailed information, we recommend taking one!
10F: Overlooking an Edo Period Landscape from the Observation Floor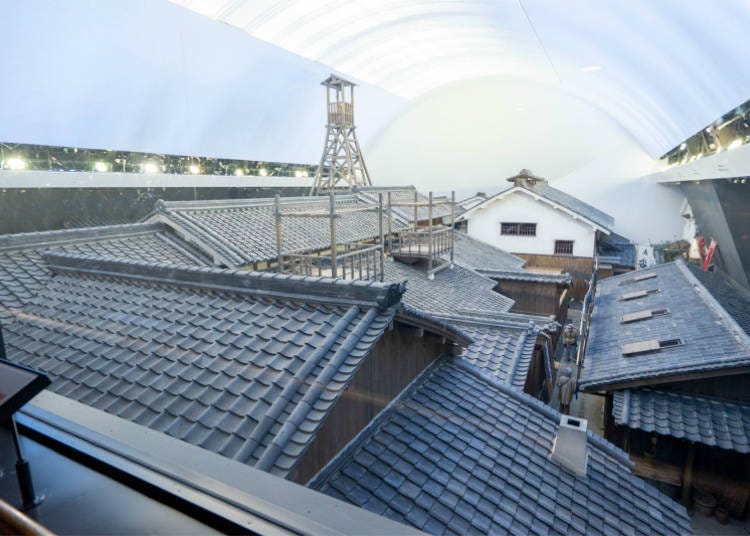 On the 10th floor, visitors will see an Edo Period cityscape through the large glass window, an impressive display of homes and merchant buildings arranged side by side! These homes had windows on the right side of the roof, which provided indoor lighting during the day.

You'll also notice a laundry-drying deck in the center of the roof of the buildings. This was an example of ingenuity people employed on the roofs of their homes, and something you'll only witness from the observation floor!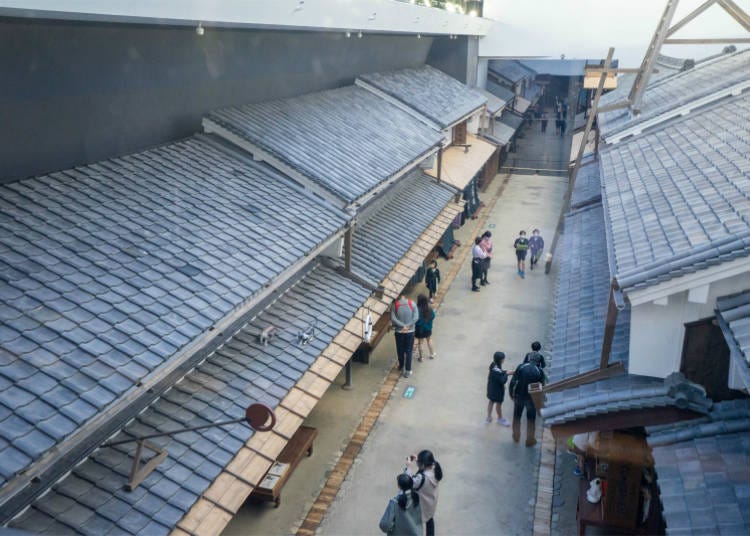 On the left side is a main street lined with merchant houses. This display boasts another impressive example of fine detail, with slight variations in tile coloring to two kittens taking a walk on the roof!
9F: Travel Back in Time to the Edo Period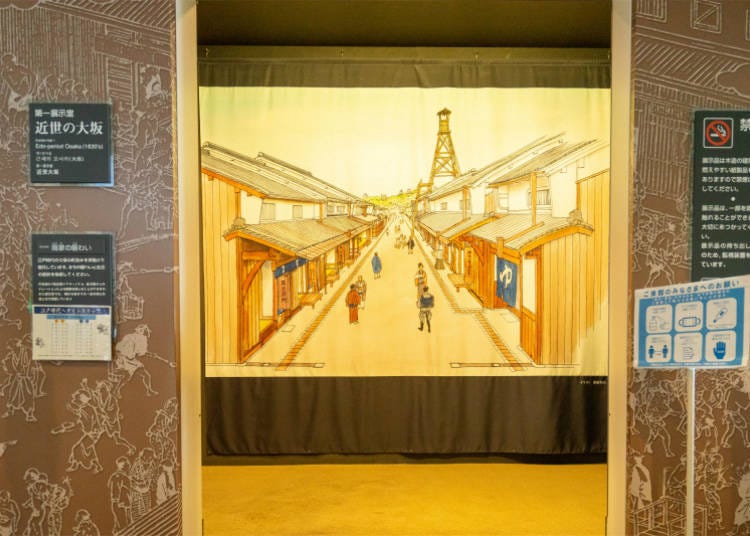 Next, head one floor down, where you'll find yourself smack-dab in the middle of the Edo Period! The first exhibition room is titled "Early Modern Osaka", which offers a realistic reproduction of a cityscape from the 1830s.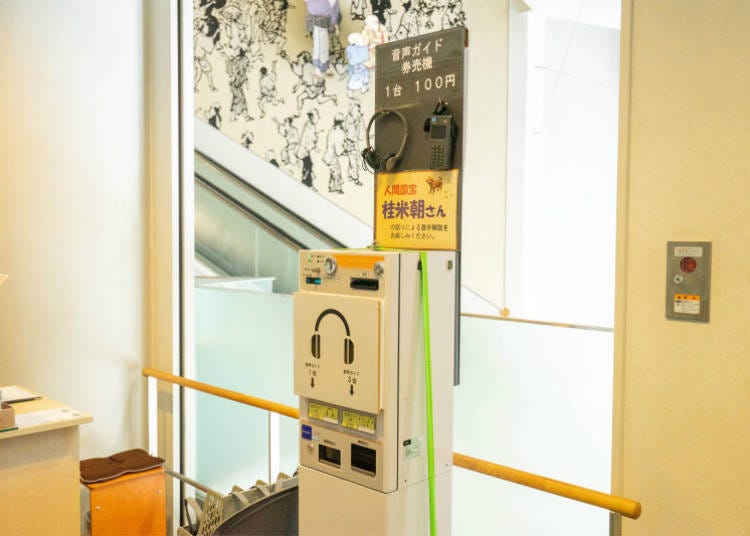 We also recommend renting an audio guide (available in Japanese, English, Chinese, and Korean), which provides a more detailed explanation of the exhibits as you walk around the museum. At just 100 yen, it's a reasonable price for a thorough look at the finer details of each individual building.
Stroll Along a Main Street Lined with Merchant Houses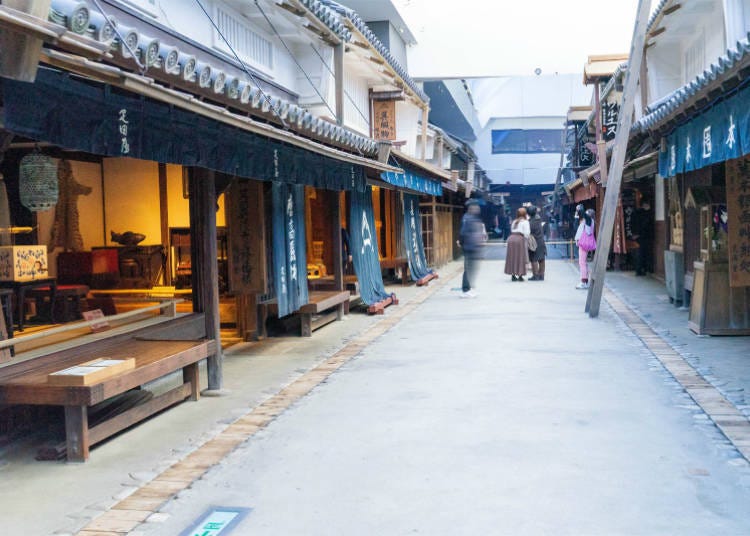 The inside gives visitors a completely different perspective of the scenery with life-sized merchant houses. You just might feel as if you've really been spirited away to old Japan!
This is a daily goods shop called Komamonoya. Inside you'll see what's known as motoyui, a cord women used to tie their hair, and kamiabura, a hair oil used for style and shine. The variety of cosmetics on display gives us a clear picture of the importance of cleanliness, even back in the day.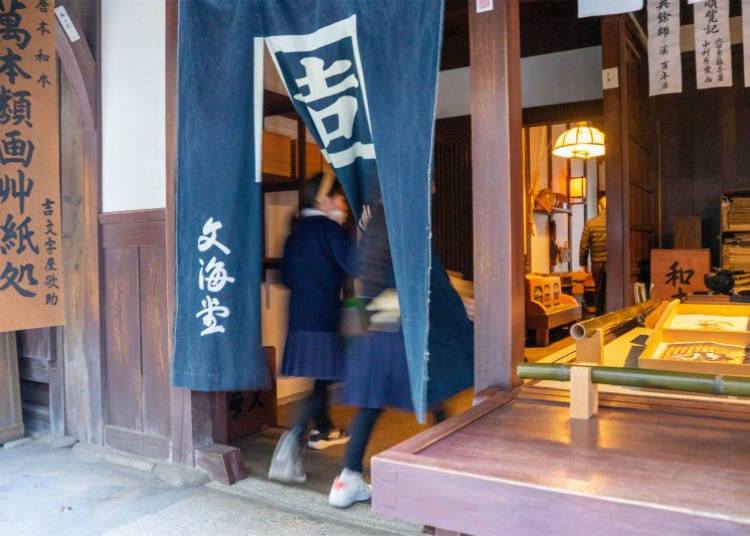 On the other side of this noren curtain is a bookstore you can enter. The storefront is lined with books from the Edo period, new and old, as well as pictures of actors from plays!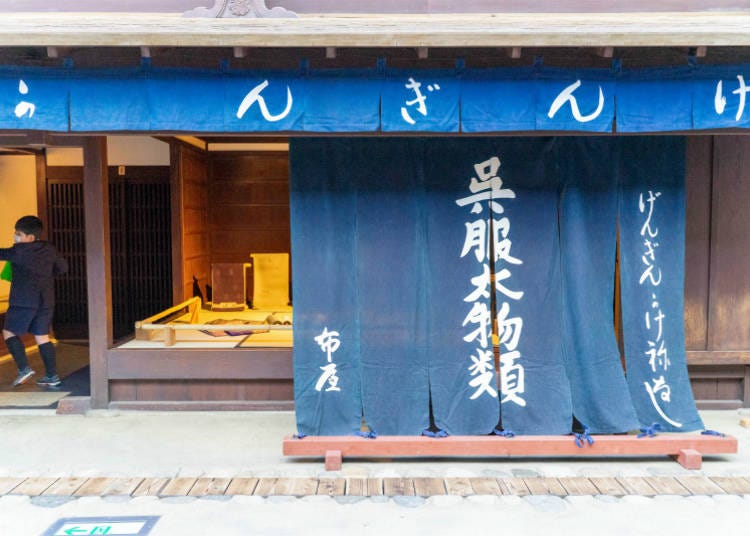 The kimono shop welcomes customers with a wide range of products, from used kimonos to rolls of cloth.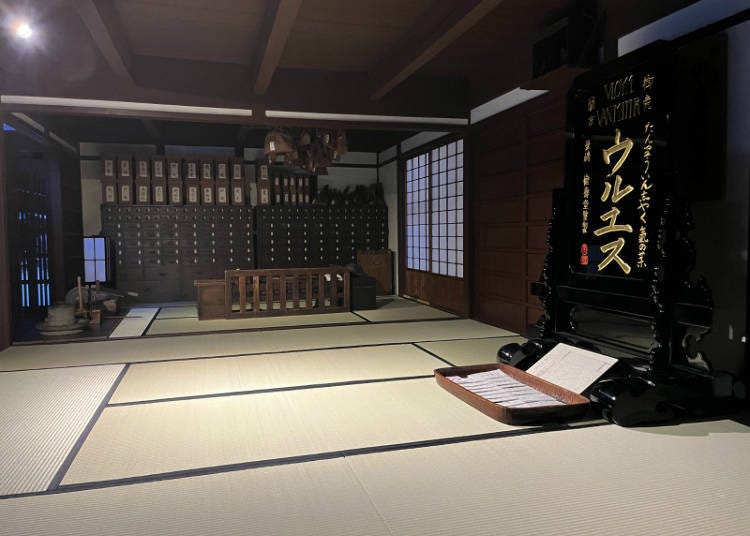 The apothecary is amongst the largest of the merchant shops. Various medicinal herbs hang from the ceiling, indicating they were mixed to make medicines here.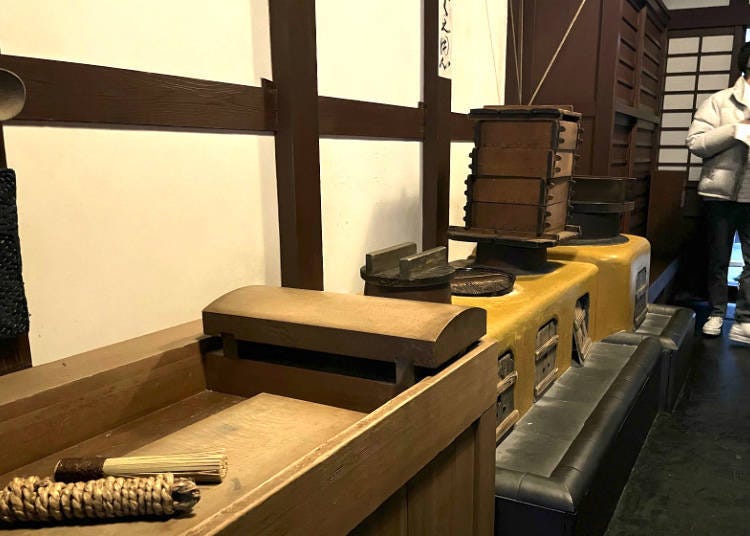 Upon entering the apothecary, you'll notice a large earthen floor space, which was used for cooking. A variety of cooking utensils, including a kamado (rice stove) and a seiro (food steamer) line the display. The family who lived here appears to have been quite wealthy at the time.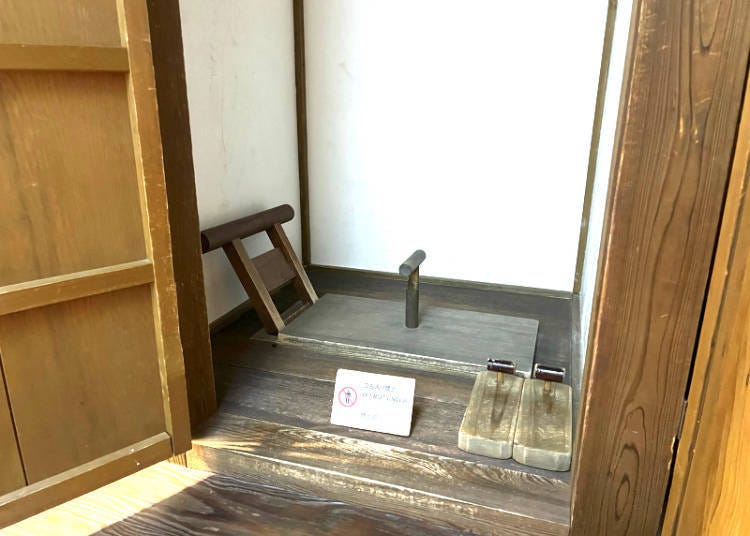 This is the apothecary family toilet. At the bottom right are the slippers worn only when using the toilet. The layout of the home provides easy access from directly inside the building.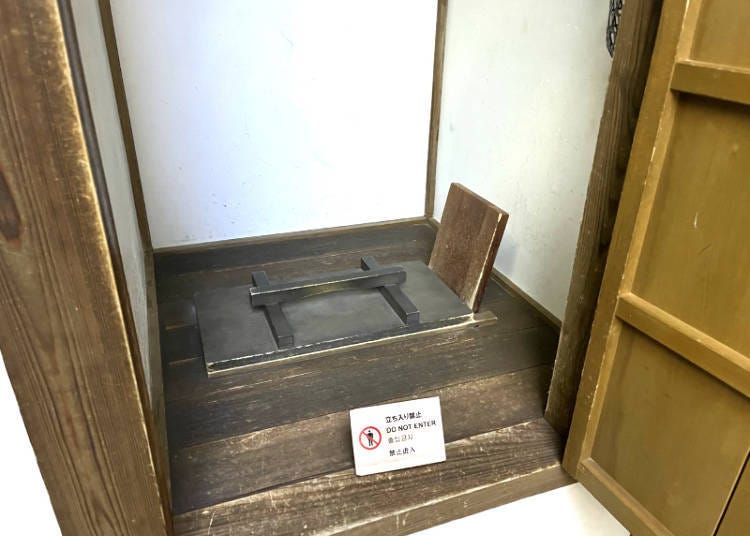 The servant toilet, however, was much less convenient to use. You had to actually step outside to even get to it! There were no toilet slippers, either, and the toilets themselves were rather simple in design.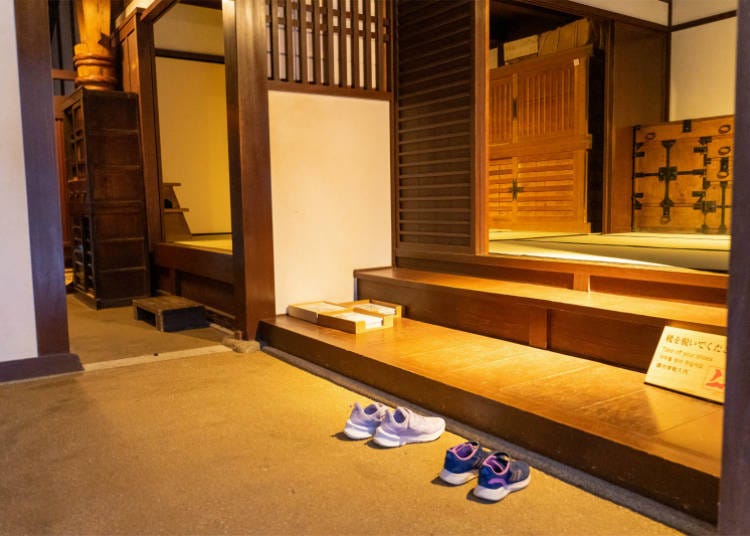 Some of the merchant houses allow visitors to take off their shoes and actually step inside! Get an up close and personal look at the furniture and other items people used back in the day.
A Glimpse of Olden Japan from the Alleys
Upon entering the alley, you'll see a nagaya (tenement house), the standard Japanese residence at the time. A nagaya was a housing complex that contained multiple dwelling units in a single building. Although these buildings shared the wall with their neighbors, entrances were separate, with direct access from the street.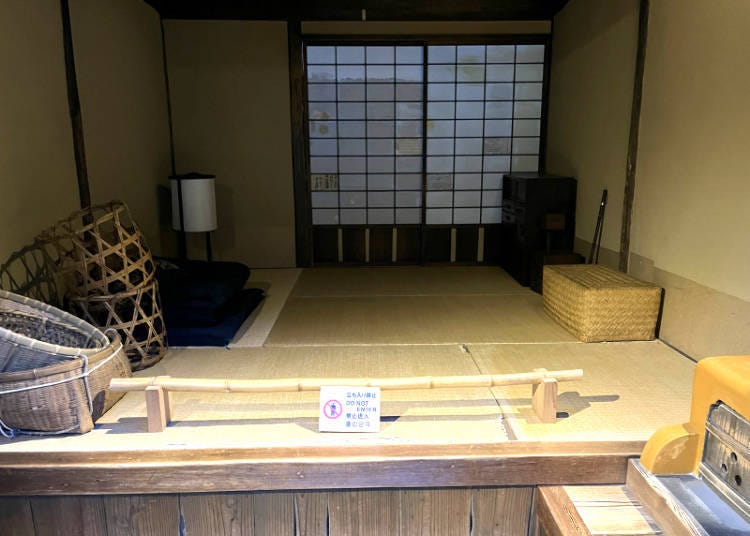 Opening the doors of each unit reveals an earthen floor area that served as both an entrance and a space for cooking. Behind that is a tatami room, which also served as a living room.

It's surprising what a minimalistic floor plan people had! A space this size could house 1-3 residents at the time with this compact, space-saving layout - something almost unimaginable today!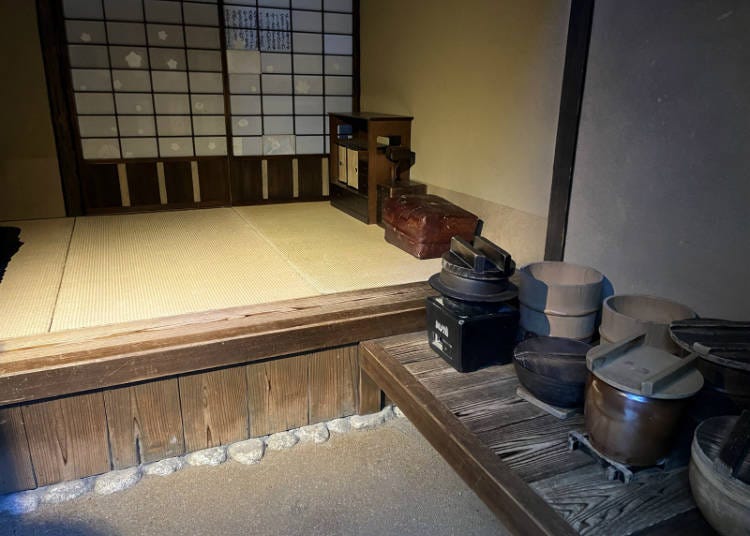 This nagaya consists of four dwelling units, one of which is a vacant home awaiting a new tenant. The other three appear to have been inhabited by three different families, each with their own residents, occupations, and belongings, as seen from the intricate details.

Grab an audio guide, and immerse yourself in the experience by listening to real stories from that time!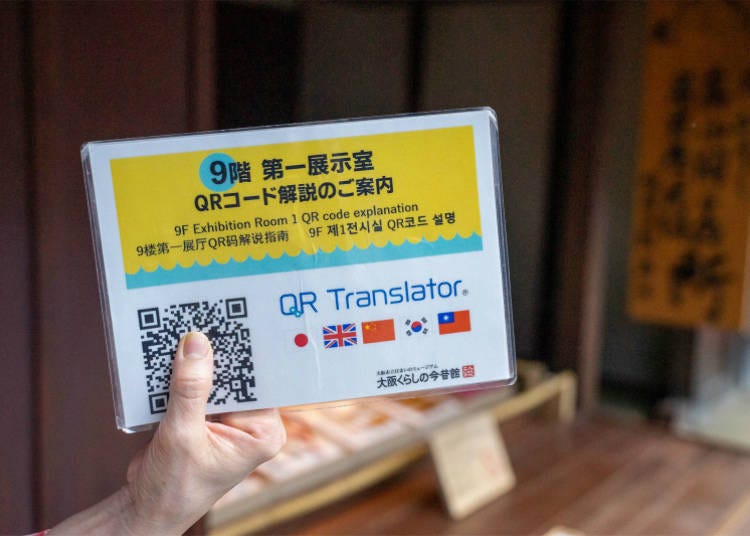 If you'd like a visual aid of the explanations, just ask one of the staff members! They'll gladly give you a QR code that lets you read along with the descriptions on your smart phone, completely free of charge!
Experience an Entire Day in Just 45 Minutes!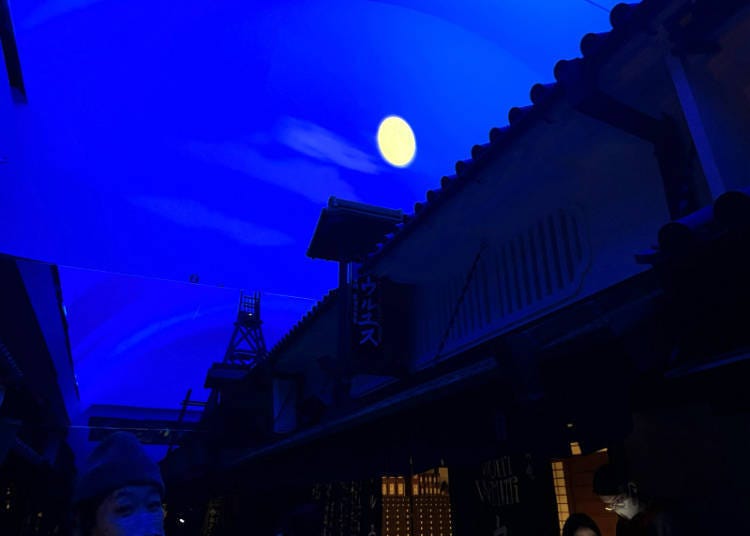 After strolling about, you may encounter a sudden darkness accompanied by the clap of thunder. That's because in this exhibit, you get to experience an entire day in a matter of minutes! And that change indicates that it's time to enjoy the cityscape at night. Look up toward the ceiling, where you'll now see a full moon projection surrounded by shooting stars.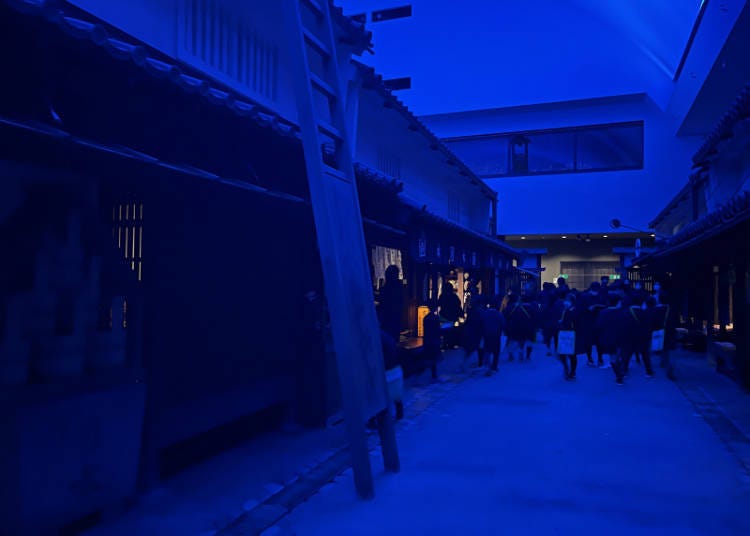 In those days, things got rather dark after the sun set, so people used oil lamps for light. The dim lighting in this space makes it a perfect recreation of the living conditions of the time.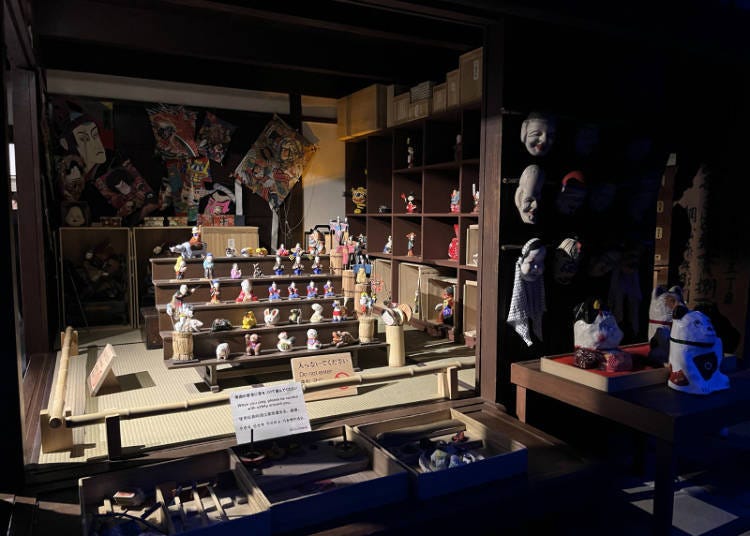 Sometimes, the only light one could rely on was the light of the moon! And the first-hand look that this realistic exhibit offers is nothing short of a unique and amazing encounter.
8F: A Diorama Display of Pre- and Post-war Living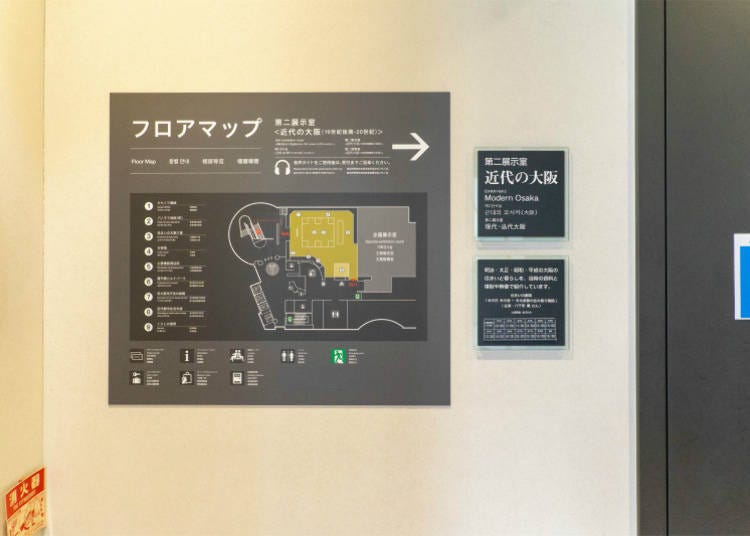 Next, we move on to the second exhibition room, "Osaka in the Modern Age." Here, a diorama depicts Osaka from the late 19th century to the 20th century.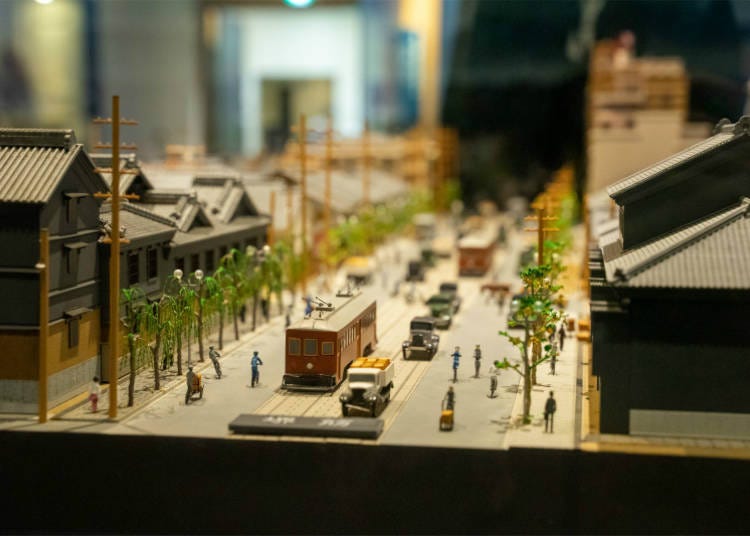 These modern Osaka streets are lined with two-story buildings, a stark difference from the Edo Period nagaya in the last room. The display offers an accurate representation of how people lived their lives, and one can only marvel at the detailed work that went into creating such a diorama.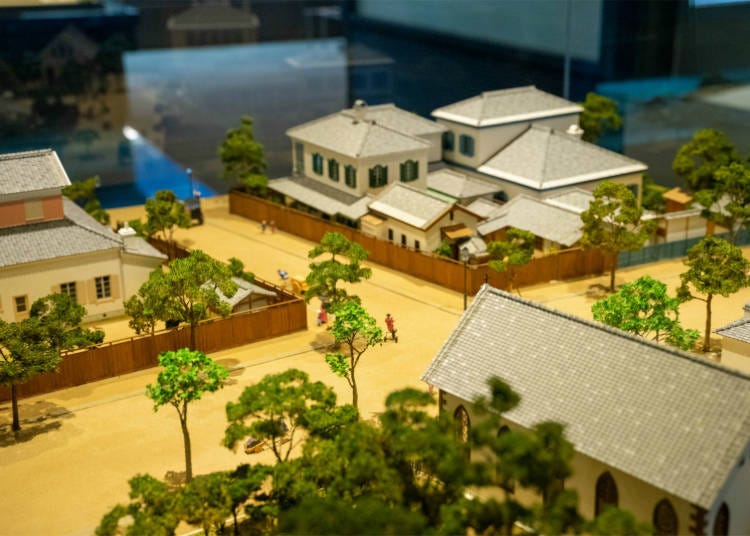 Here is a view of a foreign settlement. These were built as places where foreigners could live and work, modeled after the Kawaguchi Settlement in 1884. The trees, sidewalks, and streetlights are well-maintained, and the rows of Western-style buildings hint at a sense of wealth amongst those who lived in the area.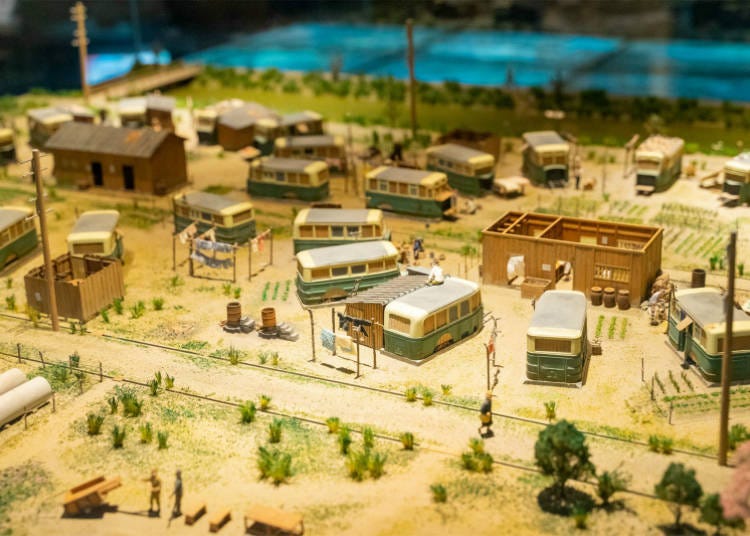 After World War II, there also appears to have been a bath house area that used out-of-service charcoal baths as a form of aid from air raid damages.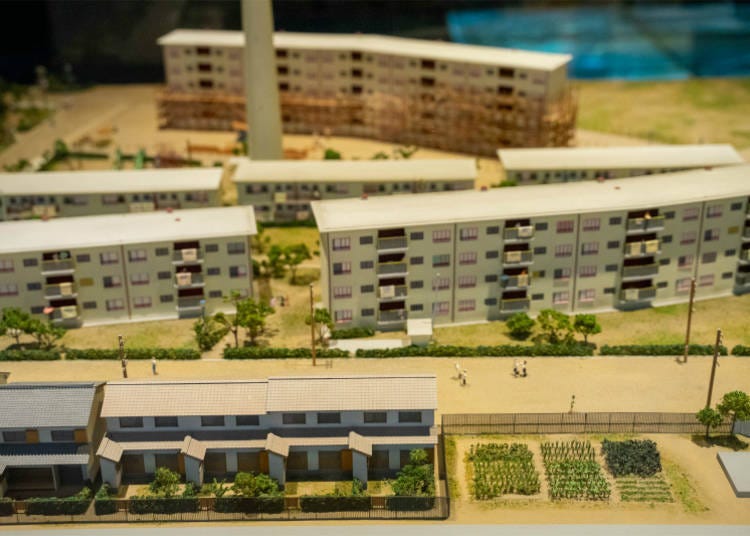 As time progressed further, housing complexes became more prominent. Apartment complexes equipped with flushing toilets and balconies began attracting attention as a new form of housing for a new way of living.
Special Exhibitions: Periodic Special Exhibits About Daily Living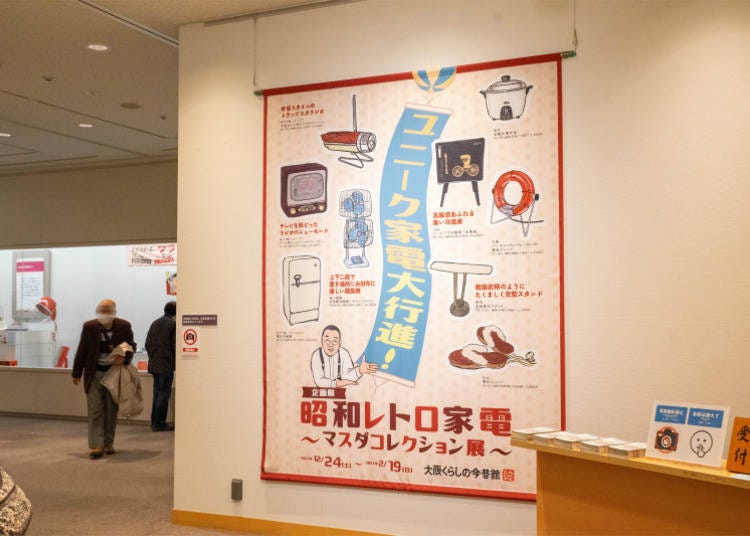 The museum also holds special exhibitions periodically throughout the year. On the day of our visit, the special exhibit was a nostalgic collection of retro home appliances. More special exhibitions are also scheduled for the future. For more details, please see their official website.

The Osaka Museum of Housing and Living gives visitors a first-hand look at how people lived in Japan in the old days, through a hands-on modern living experience previously unimaginable. Whether you have an interest in history, or simply want to experience part of Japanese culture up close, you're bound to discover something new at The Osaka Museum of Housing and Living!

The museum is located right near Osaka Station and is free for visitors with an 'Osaka Amazing Pass.' So take a break from the hustle and bustle of today, and plan a trip into the past at The Osaka Museum of Housing and Living!

Information in article as of March 2023. Please see official website for the latest updates and information.

English translation by: Krys Suzuki
Address

Residence Information Center buiding 8F, 6-4-20, Tenjinbashi, Kita-ku, Osaka-shi, Osaka, 530-0041
View Map

Nearest Station

Tenjimbashisujirokuchome Station (Tanimachi Line / Sakaisuji Line / Hankyu-senri Line)


Phone Number

06-6242-1170
Written by: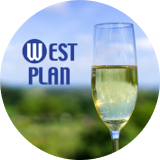 *This information is from the time of this article's publication.
*Prices and options mentioned are subject to change.
*Unless stated otherwise, all prices include tax.
Limited time offer: 10% discount coupons available now!