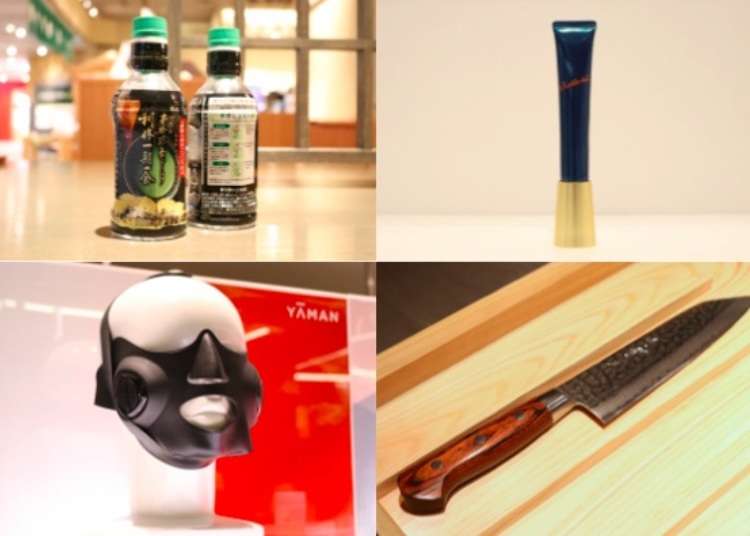 Namba SkyO is a commercial complex directly connected to Namba Station on the Nankai Electric Railway. It is lined with high-quality, sophisticated Japanese-made items, such as fragrant teas, quick-cutting knives, and light, fluffy towels.

Of these items, we will now introduce our carefully-selected top 16 products, found only at Namba SkyO!
What Kind of Facility is Namba SkyO?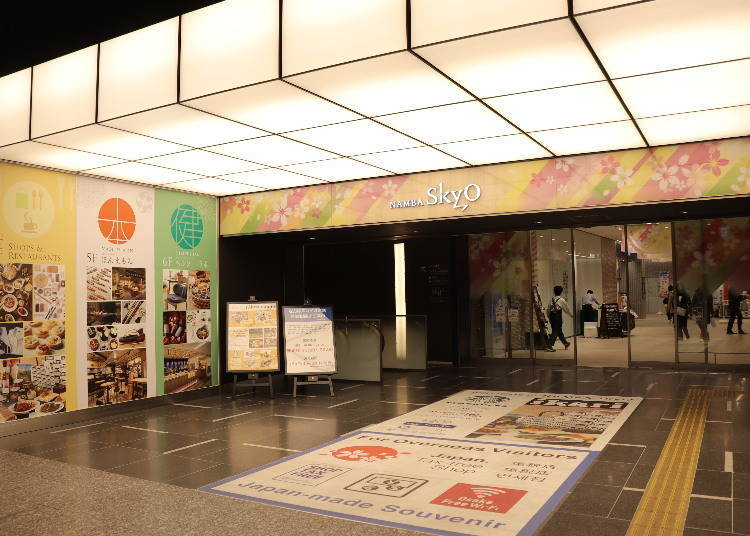 Namba SkyO is a commercial complex directly connected to Nankai Electric Railway's Namba Station, known for its fashion, interior items, miscellaneous goods, cosmetics, and restaurants.

It is also the perfect spot to buy souvenirs, with shops full of Japanese tradition and culture. With a foreign currency exchange and tax-free counter on the B2F of the adjacent Namba City Main Building, it is also very convenient for foreign tourists to use.
Top 16 Kansai Souvenirs to Buy at Namba SkyO
If you want to buy some fancy Japanese goods, check out Namba SkyO! Here are some great quality Japan souvenirs and items, listed by store.
Fresh, Fragrant Specialty Teas: Tsuboichi Seicha Honpo (5F)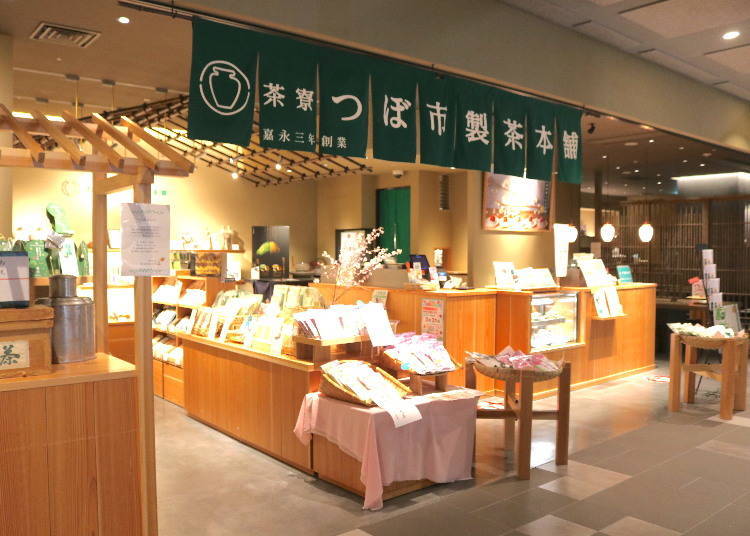 This teahouse was founded in 1850 in Sakai City, the southern part of Osaka. You can buy a variety of Japanese teas such as Sencha, Hojicha and Matcha, as well as enjoy sweets made with tea at their cafe.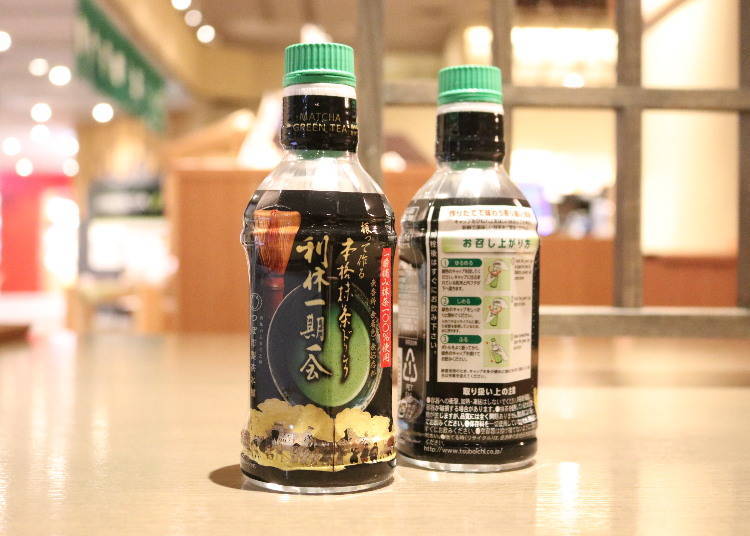 A product that was developed to easily enjoy a fragrant matcha drink. Matcha powder is stored in the lid, which dissolves when opened. Shake well to enjoy a refreshing matcha drink that quenches your thirst and replenishes your tired body. 280 yen each (tax not included).
2. Rikyu Matcha Porbolone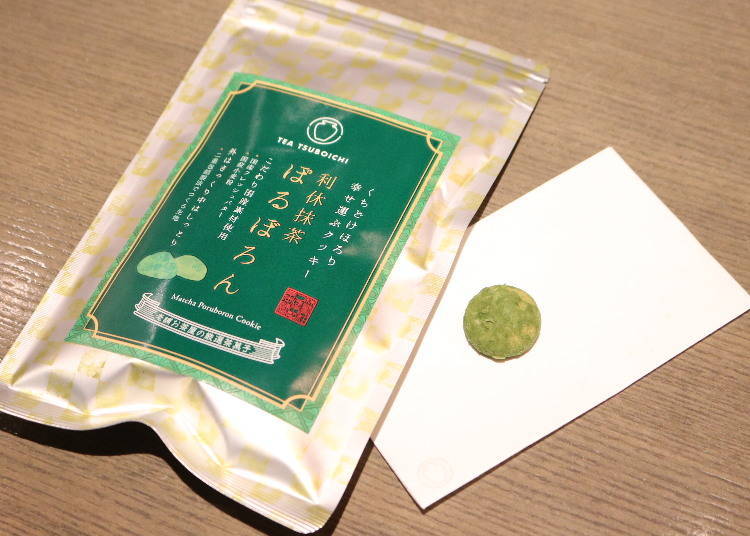 A traditional Japanese version of Polvorón, a confectionery from Spain. These cookies are finished with the rich flavor of Japanese wheat and butter, and sprinkled with matcha powder. The outside is crisp and the inside is moist. It is enjoyed by a wide range of people, from adults to children. 13 pieces, 580 yen (tax not included).
Super Absorbent Towels: Towel Factory Hiorie (5F)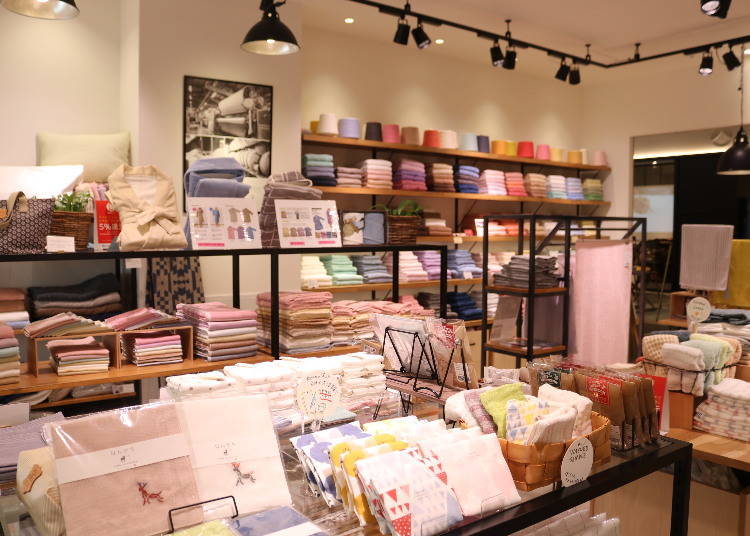 Towel Factory Hiorie is a brand located in the Senshu Region in the southern part of Osaka. In addition to Senshu and Imabari towels, their gauze items are also popular as gifts for babies.

Senshu towels have high water absorbency and are soft to the touch, making them very popular with overseas travelers, many of whom are repeat customers.
3. Classy Hotel Style Towel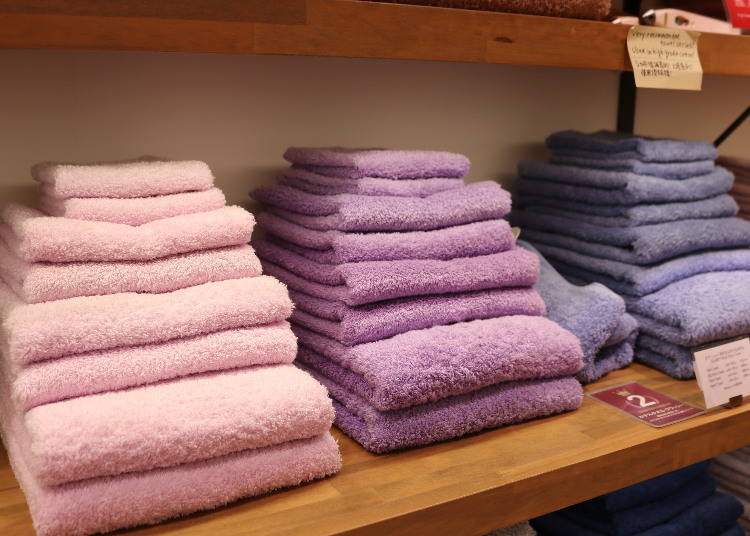 Compared to the popular Hotel Style series, the Classy towel uses fine cotton threads, has a glossy finish, and is smooth and soft to the touch. It is the most popular item at the Hiorie SkyO store. Also, the more you wash it, the fluffier and softer it becomes! Handkerchief: 380 yen; face towel: 660 yen; large face towel: 880 yen; bath towel: 1,880 yen (all tax excluded).
4. Imabari Towel HOTEL'S Grand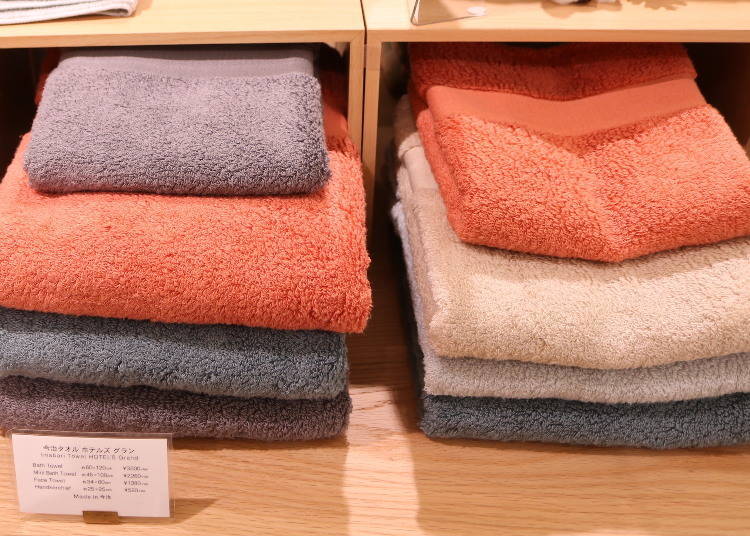 These Imabari towels are woven in Imabari, Ehime, which is famous for producing high-quality towels. Made with a luxurious, specially-selected Supima cotton, it has a very fine texture. Despite its volume, this towel is just the right thickness and softness for daily use. Handkerchief: 520 yen; face towel: 1,380 yen; mini bath towel: 2,260 yen; bath towel: 3,500 yen (all tax excluded)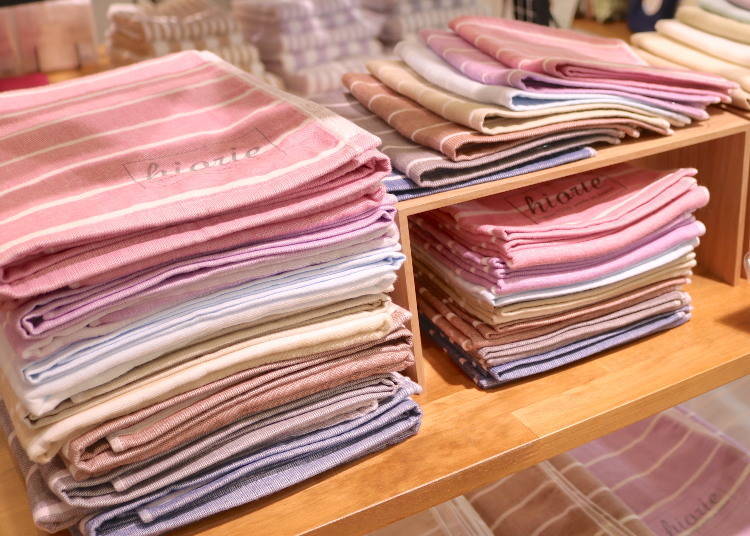 Very popular with tourists from Hong Kong, Taiwan and the United States, gauze towels are light and easy to use. The front side is made of a gauze material that make it easy to dry right after washing. The large bath towels are larger than your average bath towel, and can even be used as blankets. Hand towel: 290 yen; face towel: 540 yen; bath towel: 1,480 yen; large bath towel: 2,600 yen (all tax excluded)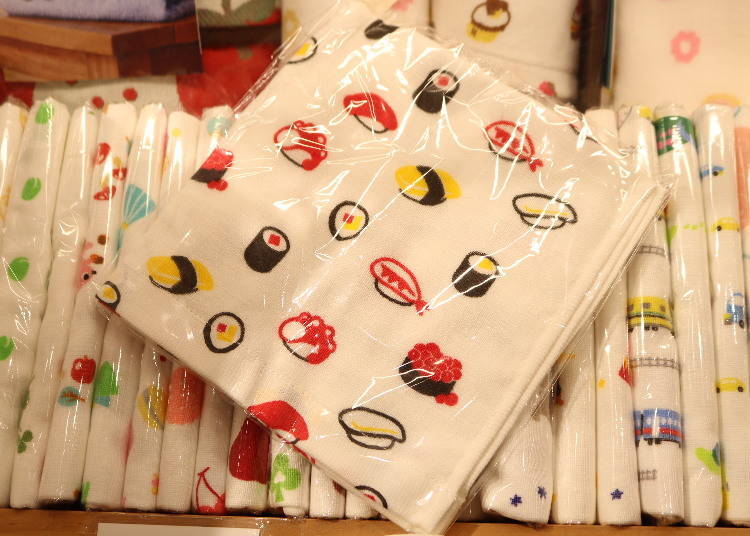 The front is gauze and the back is a towel material. It is gentle on the skin, and great for children and child-rearing! They are recommended as baby gifts. There are many print patterns and they are reasonably priced, making it the perfect item for a little Osaka souvenir. 290 yen (tax not included).
Chef-Approved Kitchen Knife Manufacturer: JIKKO (5F)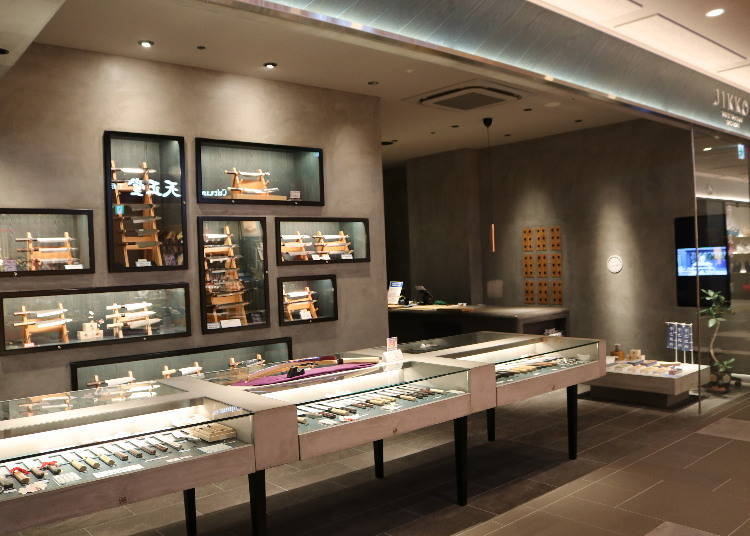 JIKKO is a kitchen knife manufacturer that specializes in professional-grade knives. They have a great line-up of quick-cutting knives, including all-purpose Santoku knives, carvers and sashimi knives, chef's knives, and petit knives.
7. Tsuchime Kiritsuke Damascus Chef's Knife 200mm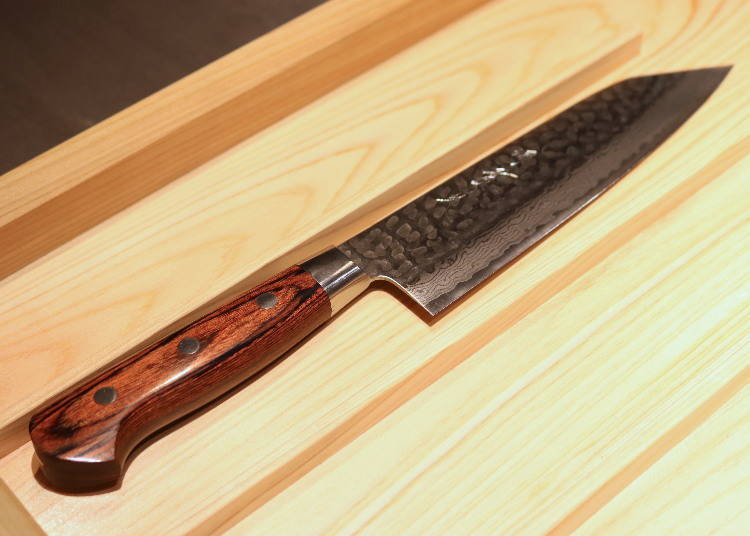 A chef's knife for meat, vegetables, and fish. It has a beautiful spotted pattern and a lovely mahogany handle. A versatile knife that can be used for any dish, it is recommended for those who enjoy all styles of cooking. It smoothly slices and chops vegetables, and is great for use in professional settings. 17,600 yen (tax included)
8. Josaku Sashimi Knife 240 mm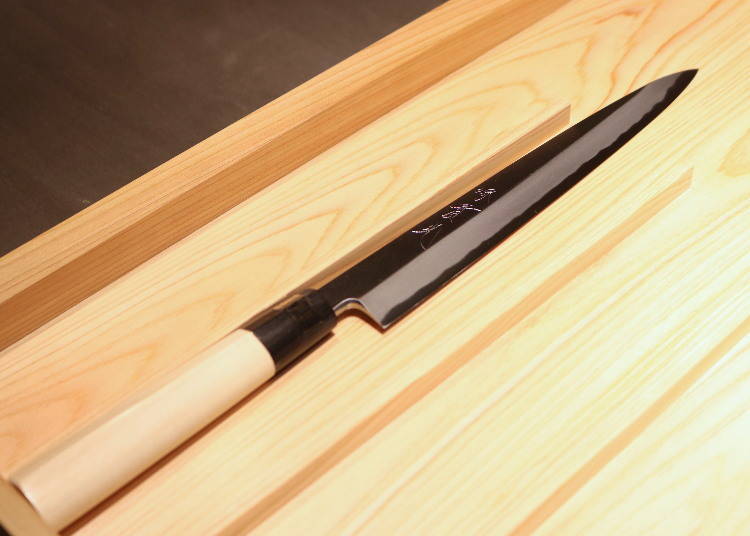 An Uchi-hamono (forged) sashimi knife that is representative of Sakai City, Osaka, the production center of kitchen knives. This traditional Japanese single-edged kataha knife has a sharp-cutting blade for a smooth and comfortable cut. Slice beautiful, restaurant-quality sashimi in your own home. The handle is made of magnolia wood and has a smooth texture. 29,150 yen (tax included)
9. Kokuen Kiritsuke Santoku Knife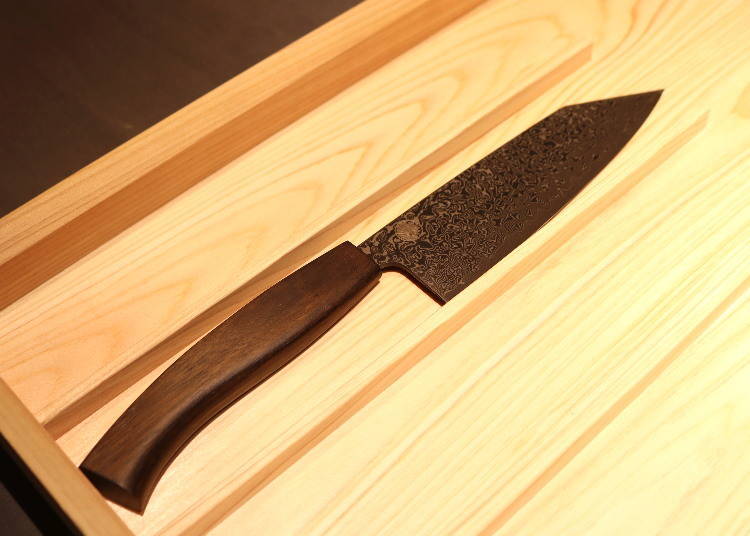 Santoku knives can be used for various foods, including meat, fish, and vegetables, and are great for daily cooking. This stainless knife is made with a JIKKO blade of the highest quality, with exceptional sharpness and a high-class design. It is a beautiful blade that will enhance your cooking every day. 84,700 yen (tax included)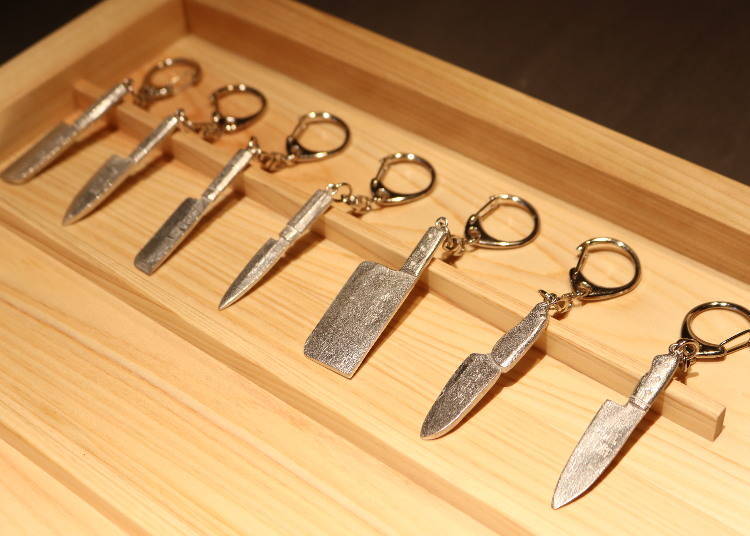 These cute key chains are shaped like JIKKO knives. They are made of tin, and make great gifts for a chef or someone who enjoys cooking. From 880 yen (tax included)
Popular Cosmetics: Pola The Beauty (6F)
This cosmetic brand is very popular overseas, and an explosive hit with its wrinkle-improving product, Wrinkle Shot. In addition to shopping for cosmetics, you can also make a reservation at their beauty salon.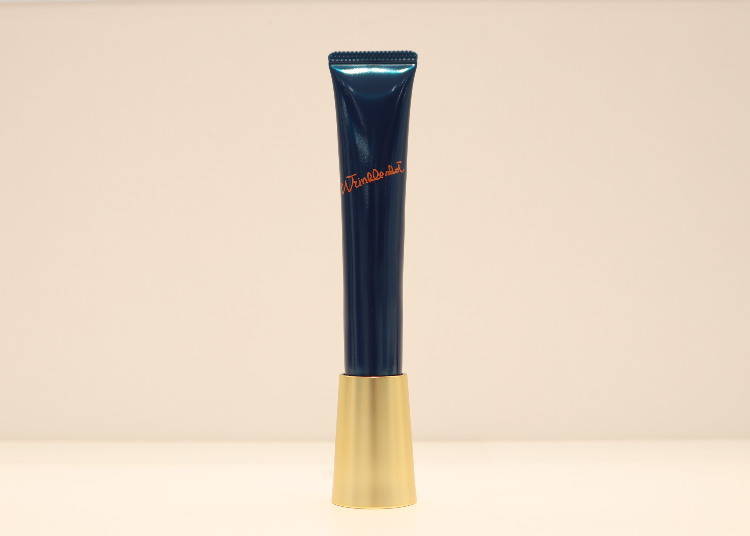 Since its birth in 2017, the Wrinkle Shot, said to improve the appearance of wrinkles, has attracted a great deal of attention overseas. It has been acclaimed from all sides, including winning the 45 Best Cosmetics Award in Japan. Try it for yourself! 20g, 14,850 yen (tax included)
12. B.A Colors Collected Color Stick Lip Color Blush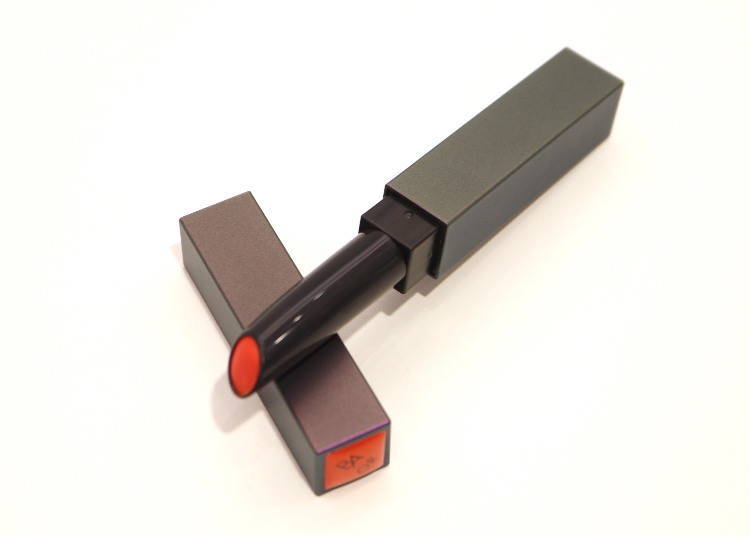 This item has a vivid color and a texture that blends into the skin. A versatile item that can be used not only as a lip color but also as a cheek blush. 4 colors, 4,620 yen (tax included)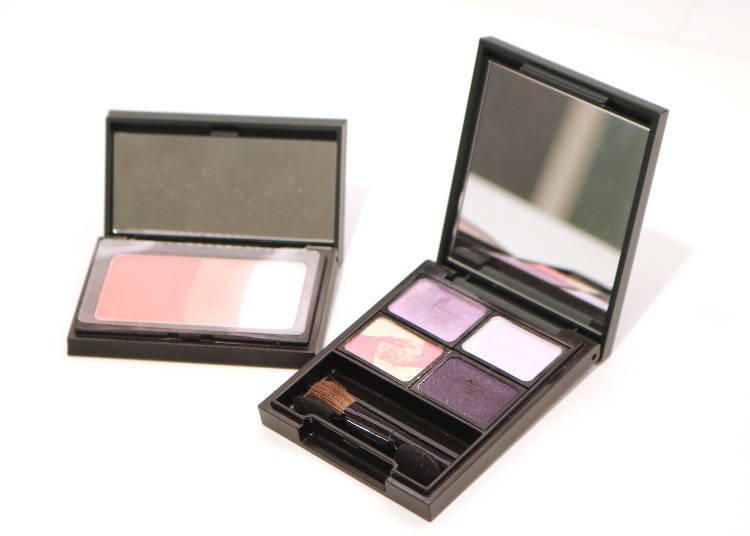 A four-color set of eye color (right) (5,500 yen, tax included) for beautiful eyes with a highlighting effect, and a face color (left) (3,850 yen, tax included) for a highlighted blush look.
Reliable Facial Product Maker: YA-MAN Shop (6F)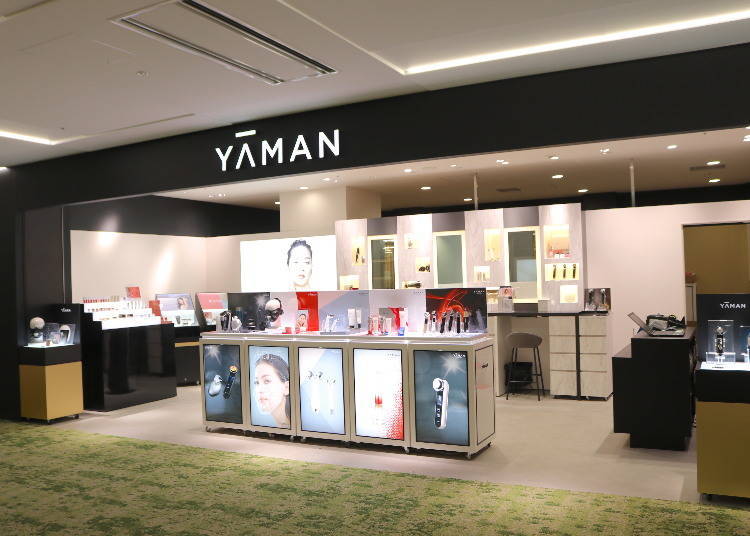 The YA-MAN brand shop has become a hot topic for full-scale beauty treatments at home. In addition to shopping YA-MAN's popular items, there are professional staff on-site that will explain how to use them. Chinese-speaking staff are also available.
14. Photo Plus Prestige S, Prestige SS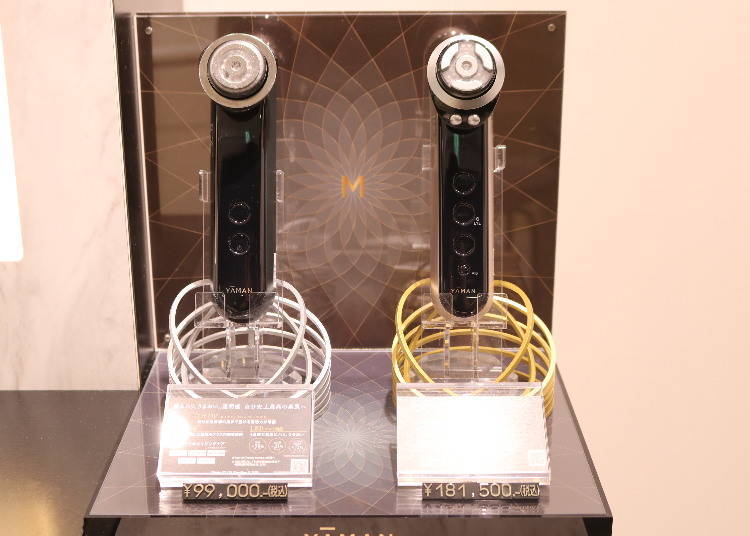 This is a facial device that enhances the translucence and beauty of your bare skin. Combining radio waves and muscle-stimulating EMS, this device helps improve complex skin problems related to aging. It is a luxury item that you can buy tax-free! Prestige S (left) 99,000 yen, Prestige SS (right), 165,500 yen (all tax included)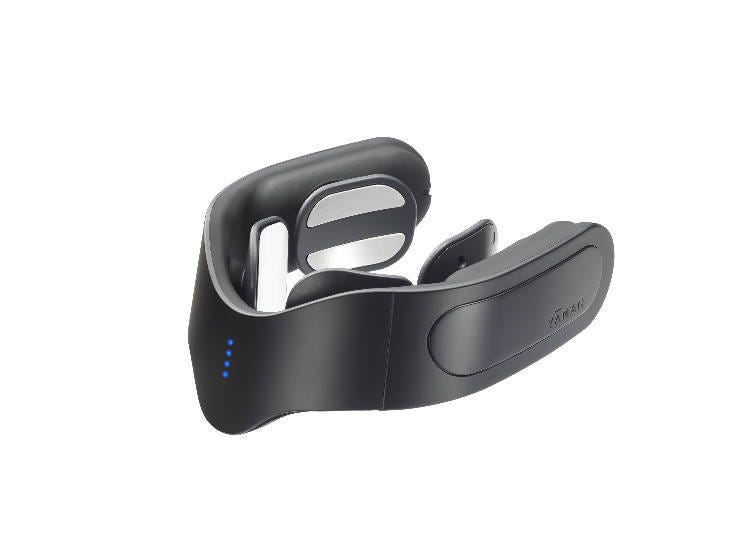 This device helps keep the sternocleidomastoid muscle, a muscle in the neck, more flexible. Taking good care of your neck also helps to support beautiful facial features and give off a more relaxed impression. 31,900 yen (tax included)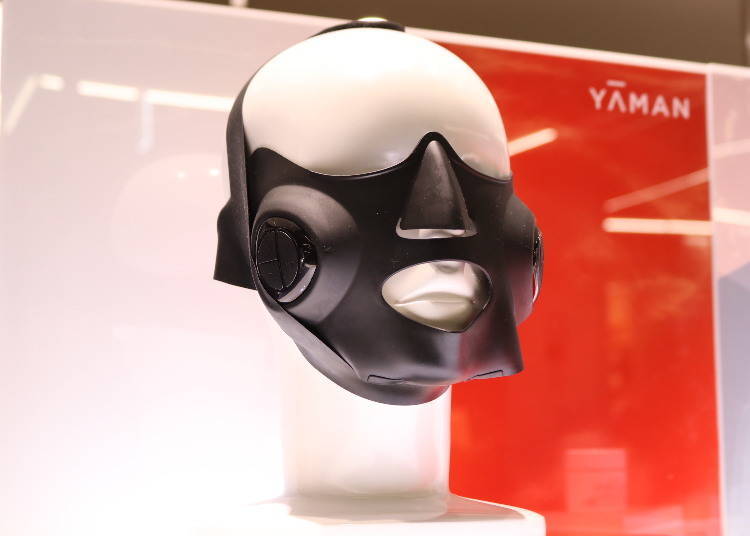 A mask-type facial device that supports the lower half of the face. Just use for 10 minutes at a time to stimulate the cheek muscles, diminish laugh lines, and tighten the skin. 27,500 yen (tax included)
So much shopping to do at Namba SkyO!
Namba Skyo offers plenty of attractive items, including foods, miscellaneous goods, and cosmetics. This commercial complex is recommended for those who specifically want to purchase high-quality goods. In addition to the stores introduced here, there are many other high-quality shops, including fountain pen specialty shops, and shops specializing in bamboo products. There is also a food hall with plenty of gourmet dishes, so you can enjoy shopping and dining to your heart's content!
Address

Namba Skyo, 5-1-60 Namba, Chuo-ku, Osaka-shi, Osaka, 542-0076
View Map

Nearest Station

Namba Station (Nankai Airport Line / Nankai-koya Line / Nankai Line)

Written by WESTPLAN
*This information is from the time of this article's publication.
*Prices and options mentioned are subject to change.
*Unless stated otherwise, all prices include tax.
Search for International flights