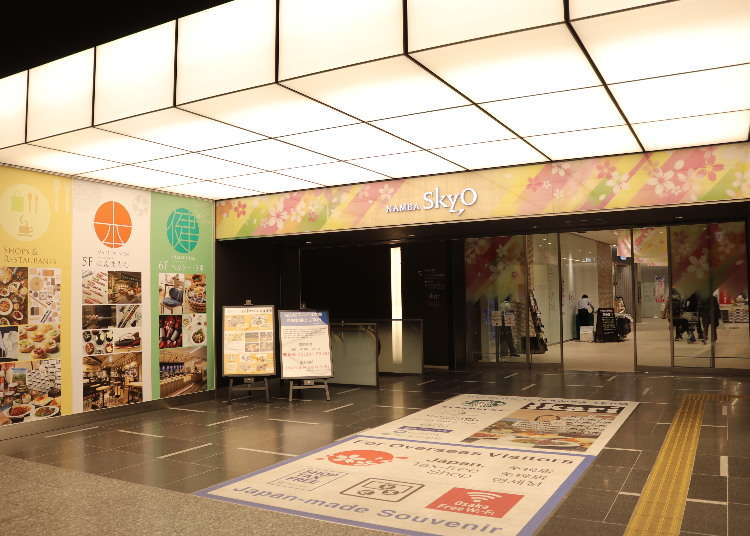 Namba SkyO is a large shopping facility directly connected to Nankai Electric Railway's Namba Station. With a concept of "from Osaka Namba to the world, from the world to Osaka Namba," it features a lineup of shops that offer high-quality Japanese products and Osaka souvenirs. There are many sophisticated items of Japanese quality that are captivating to look at - and pick up as gifts!

Here we will introduce our recommendations for tourists shopping at Namba SkyO, as well as the top 5 shops you should check out.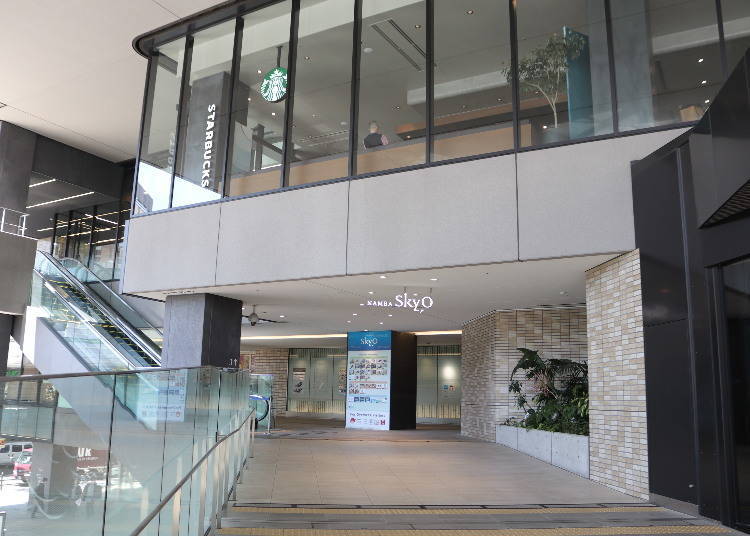 Namba SkyO is a large-scale 30-story commercial complex, opened in October of 2018. The restaurants and commercial facilities span floors 1-9. Floors 2-6 are especially popular shopping areas.

Namba SkyO handles a number of high-quality items that are carefully made with special Japanese technology.

You can find high-grade Japanese shops, including a specialty Japanese tea shop with carefully-selected products, a specialty knife shop that has captured the attention of chefs around the world, and a specialty towel shop providing comfort sure to last a long time.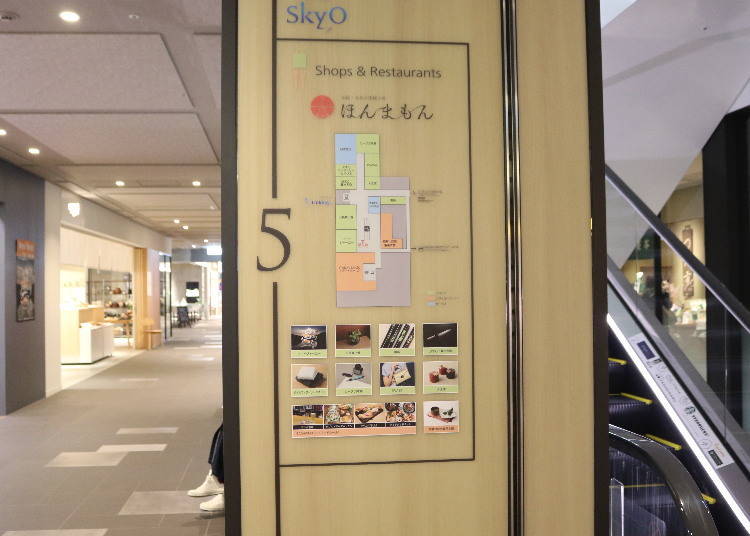 The 5th and 6th floor have shops with different concepts, such as Honmamon on the 5th floor and Healthy Lab on the 6th.

The word 'Honmamon' means "good quality and reliable products" in the Osaka dialect. This is a floor where you can rediscover the genuine goodness of Japan, and see the traditions, culture, brands, and the faces of the producers.

Healthy Lab, on the other hand, is a floor whose main concept is health. Shops on this floor support healthy living, with a focus on three facets - food, body, and beauty.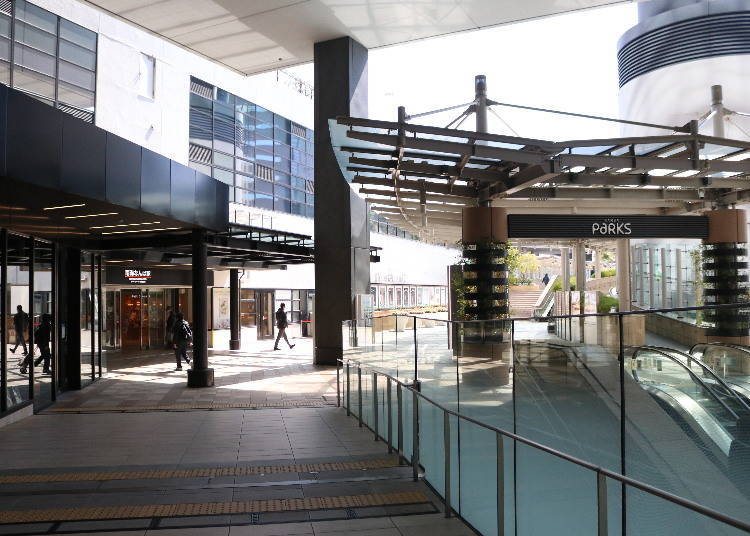 It is also adjacent to two other commercial complexes representative of the Namba area, Namba Parks and Namba CITY.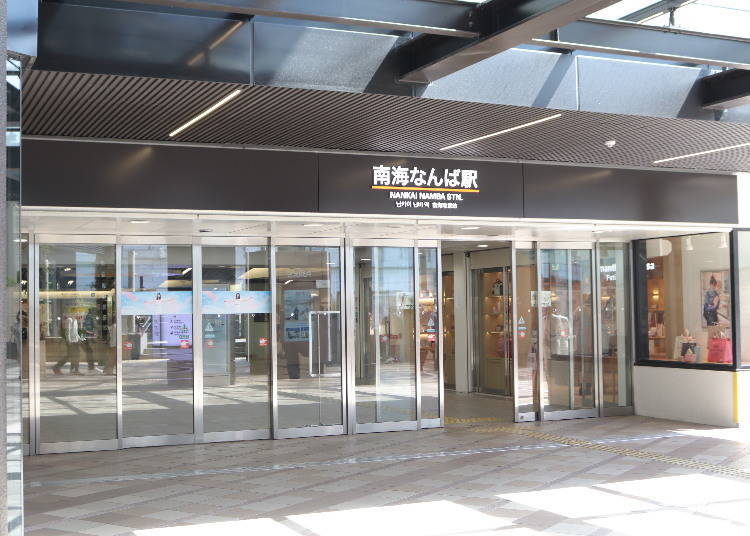 From Kansai International Airport, take the Nankai Electric Railway's Nankai Airport Express Line, or the Nankai Limited Express Rapi:t. Both will take you directly to Nankai Namba Station, the closest station to Namba SkyO. From Namba Station, you can get there easily, directly from the Central and South Exits.

Other ways to get there:
・7-min walk from Osaka Metro Midosuji Line, Namba Station, South Ticket Gate (Exit Only)
・8-min walk from Osaka Metro Sennichimae Line, Namba Station, East Ticket Gate
・9-min walk from Osaka Metro Yotsubashi Line, Namba Station, South Ticket Gate
・9-min walk from Hanshin Namba Line, Osaka Namba Station, East Ticket Gate
・9-min walk from Kintetsu Namba Line, Osaka Namba Station, East Gate
・9-min walk from JR Kansai Main Line (Yamatoji Line), JR Namba Station (OCAT), North Exit
・10-min walk from Osaka Metro Sakaisuji Line and Kintetsu-Nara Line, Nihonbashi Station, Central South Ticket Gate
Great Value Services for Overseas Tourists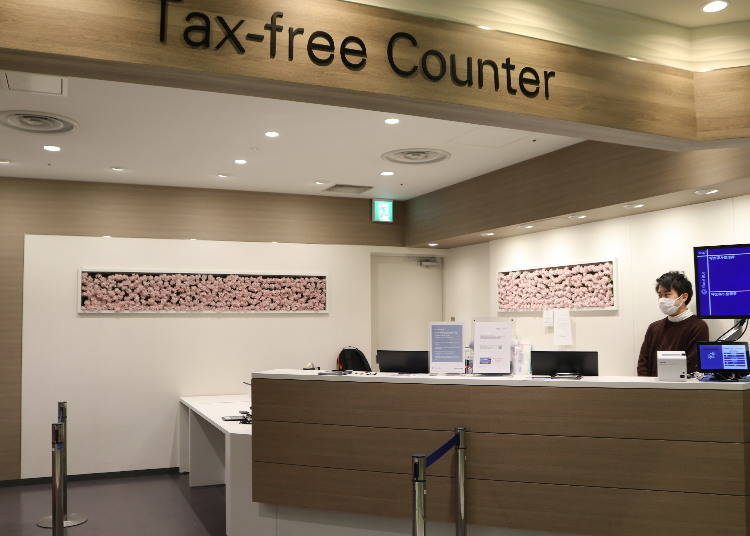 Services for tourists are shared with the adjacent Namba CITY. Tax exemption procedures are handled at the tax exemption counter on the B2F of the Main Building of Namba CITY.

Proceed to the tax-free counter, located on the B2F of the Main Building. For tax-exempt items purchased for personal use (general items including watches, bags, and clothing are tax-free at 5,000 yen or more; consumable goods are tax-free from 5,000-500,000 yen), present your passport, receipt, and credit card (if used at time of purchase) at the B2F tax-free counter at Namba CITY.

*A 2.1% tax exemption fee will be charged (from July 1, 2020).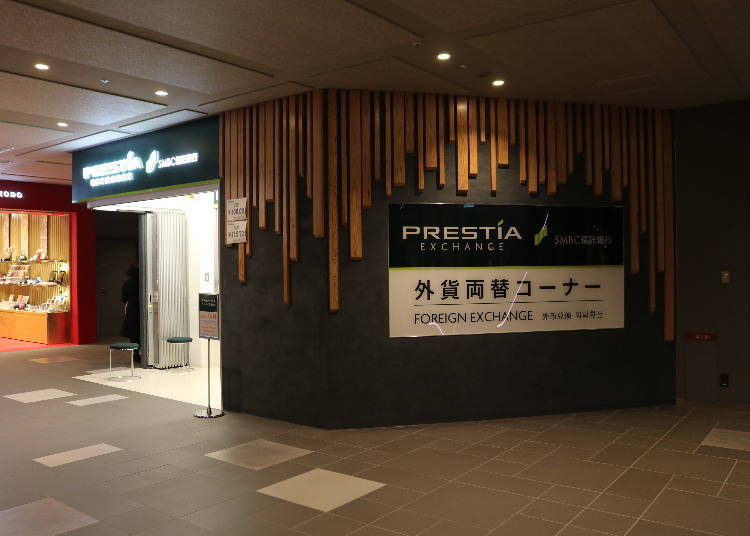 There is also a foreign currency exchange specialty store on the 5th floor of Namba SkyO, PRESTIA EXCHANGE. Here they can exchange from Japanese yen into 15 types of foreign currency, including US dollars, euros, pounds, yuan, Canadian dollars, as well as 17 types of foreign currency into Japanese yen. With their careful, reliable, and prompt procedures and services, it is an exchange you can trust.

In addition to various credit cards, they also support electronic currency such as Alipay and WeChat Payment.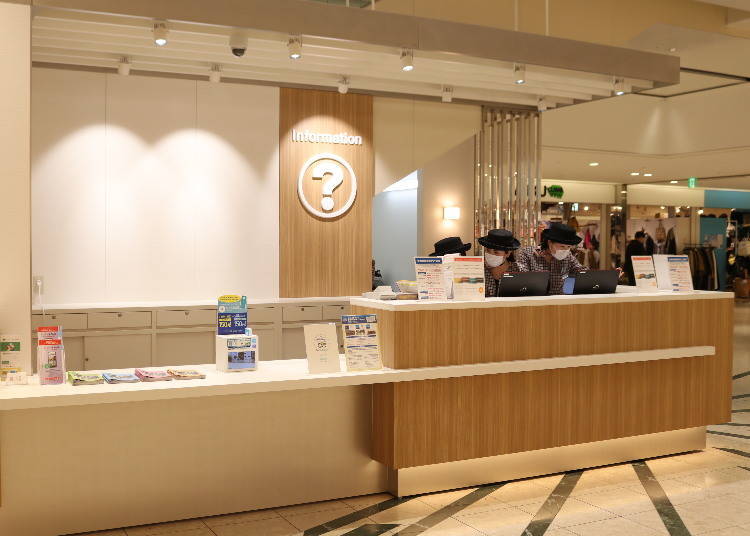 If you have any questions about Namba SkyO, we recommended inquiring at the information desk in front of the UNIQLO in the Namba CITY Main Building B2F.

The information desk is also available in English, and telephone interpretation is available in Chinese, Korean, Spanish, Portuguese, Thai, and Vietnamese.
Top 5 Popular Shops at Namba SkyO for Tourists!
Here are our top 5 carefully-selected, high-quality shops at Namba SkyO, recommended for overseas visitors! There are all kinds of shops, including a wonderful food court, and shops that sell great Japanese souvenirs.
1. Saryo Tsuboichi Seicha Honpo (5F)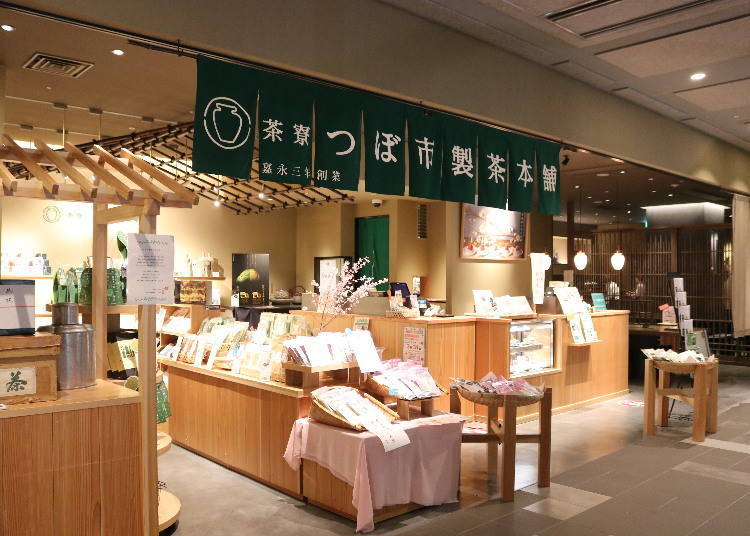 Established in 1850 in Sakai City, in the southern part of Osaka, this is a historic Japanese tea specialty shop. They sell high-quality fragrant teas, including sencha, hojicha, and matcha.

With the theme of "tea for daily living," their products are offered at a relatively reasonable price so that you can enjoy them every day.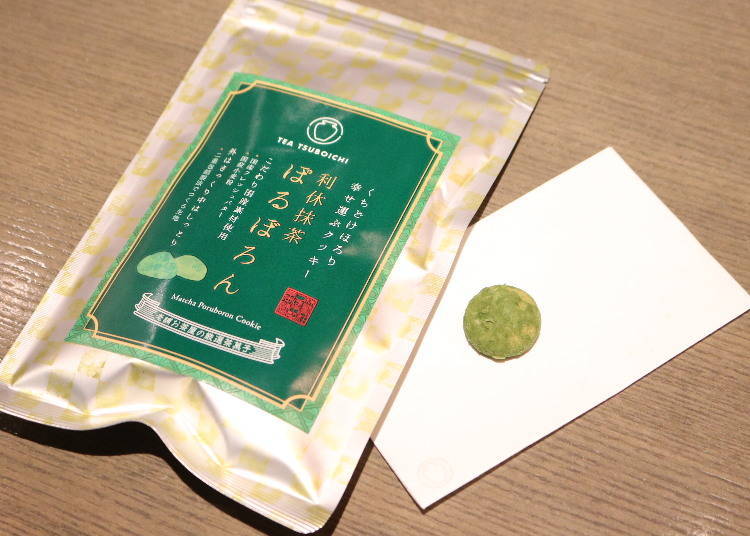 In addition to teas, they also sell Japanese-flavored sweets, such as cookies and ice creams made using tea.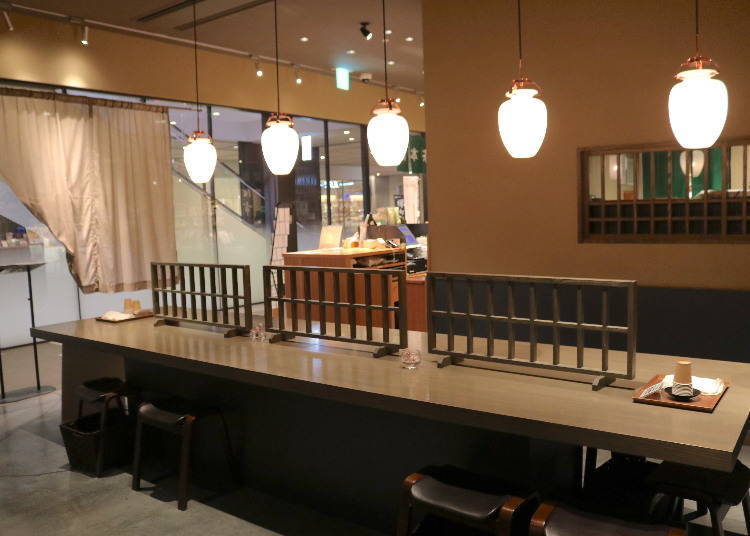 There is also a cafe inside the shop. Specialty teas are carefully brewed one by one by the tea master, who holds a certification of tea examination of the 7th grade. Enjoy a fragrant and flavorful cup of tea for some relief and relaxation!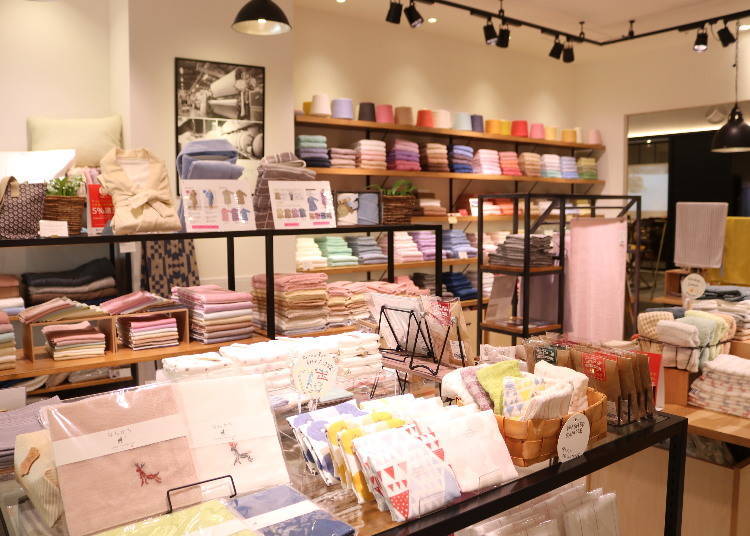 Towels, especially hand towels, are a great simple gift from Japan, and often have some truly beautiful designs. These particular Japanese towels are also known for their gentle texture and high water absorption. The Senshu region, located in the southern part of Osaka Prefecture, is famous as the origin of Japanese towels.

Towel Factory Hiorie is a shop that sells great-quality Osaka Senshu towels. Their focus is on Senshu towels, though they also sell Imabari towels, Senshu bedding, and gauze items for babies that are soft to the touch. All products in-store are made in Japan, great even for those who are particular about where they shop.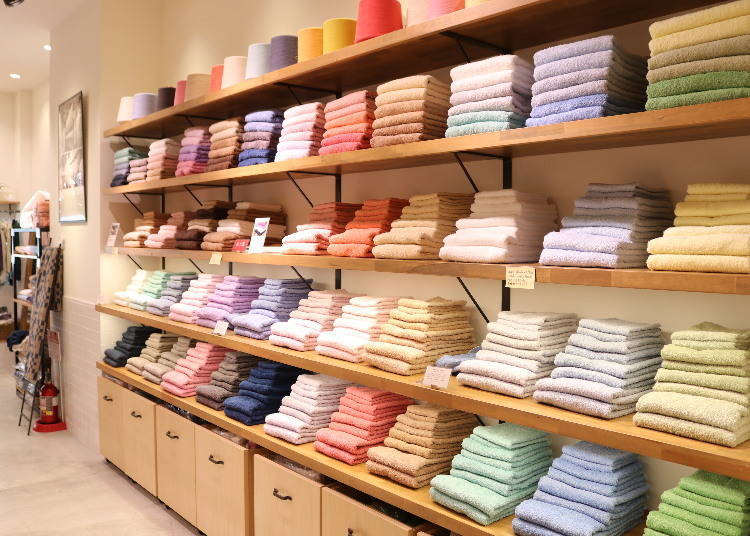 The Hotel Style series lining the shelves are Senshu towels that become even softer to the touch the more you wash them. Their rich colors are just one of their attractions. It is a popular product with many repeat buyers, and they make great souvenirs for your family and yourself.

Product explanations are available in English and Chinese, and communication using other languages is also available using a translator. If you have any questions about using these towels on a daily basis, don't hesitate to ask.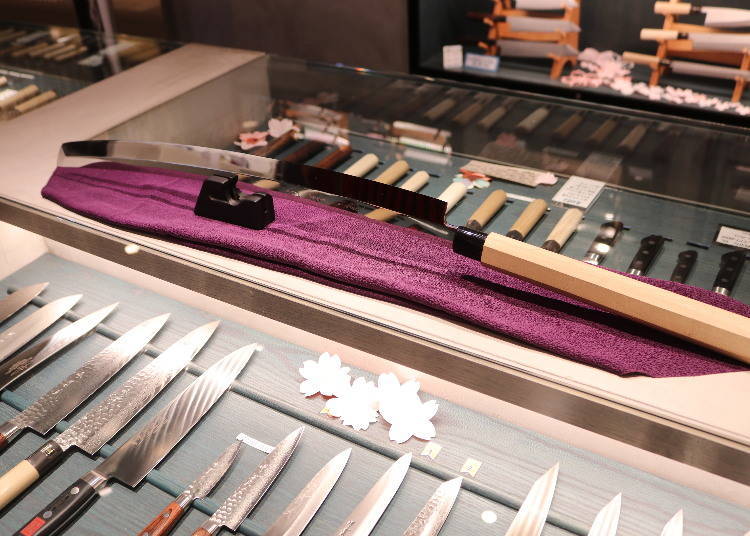 This kitchen knife manufacturer and distributor was founded in 1901 in Sakai City, the southern part of Osaka. The store, which originally made knives for professionals, decided to open this location at Namba Skyo in order to serve the general public as well.

They have a large number of knives with incredible sharpness and beauty, including Japanese carving knives and sashimi knives, Western butcher knives, petite knives, and all-purpose Santoku knives.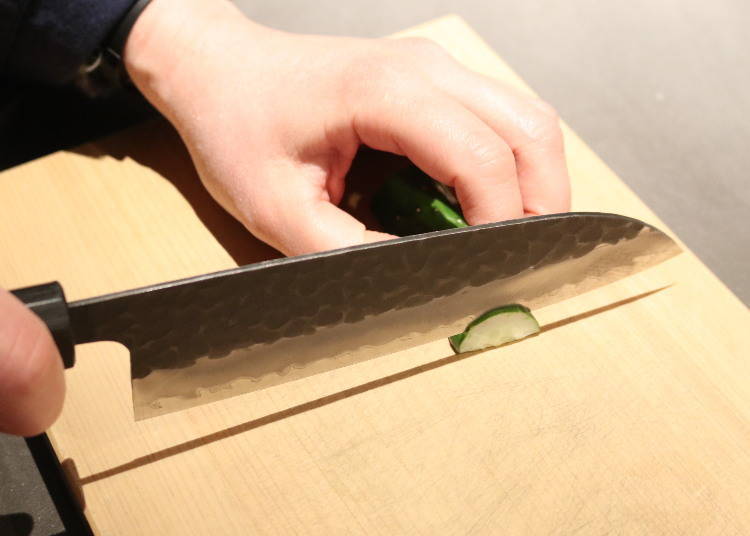 In order to find the perfect knife for you, it is important to try them out. At JIKKO, you can hold the knives you are interested in, and see their sharpness for yourself. Sharpness, weight, and size will vary between each knife, but after trying them out, you will know when "This is the one!"

English, Chinese, and French speaking staff are also available, so you can ask questions as you search for the perfect item for you.
4. ITADAKIMASU FOOD HALL (5F)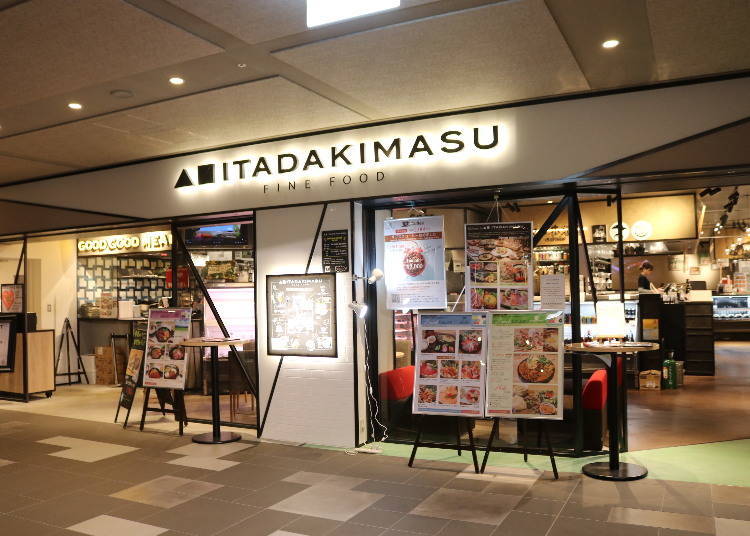 The ITADAKIMASU FOOD HALL on the 5th floor is the perfect spot for both lunch and dinner, with new restaurants full of professionally-prepared meat, fish, vegetables dishes, as well as sake. You can enjoy naturally-raised, grass-fed beef, fresh fish direct from the ports and markets, carefully selected vegetables by vegetable sommeliers, regional specialties gathered by the Food Tourism Association, and sake from all over Japan.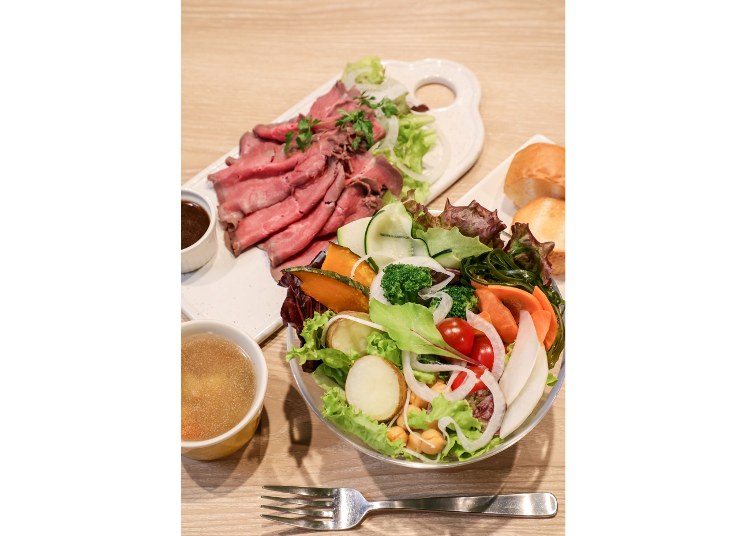 Lunch Roast Beef (includes fresh vegetable salad buffet, and free refills for rice, bread, and soup) 1,200 yen (tax included)
There are six main meat and fish lunches to choose from. All vegetables at the all-you-can-eat salad bar are direct from the farmers. The popular homemade grass-fed roast beef is low in fat and calories, with a delicious, sweet taste and an exquisite tenderness!

For dinner, there are also all kinds of Japanese sake to enjoy. They specialize in Japanese sake, beer, and wine, all of which are made in different regions of Japan. Enjoy the delicious marriage of Japanese food and sake.
5. Zojirushi Cafeteria (6F)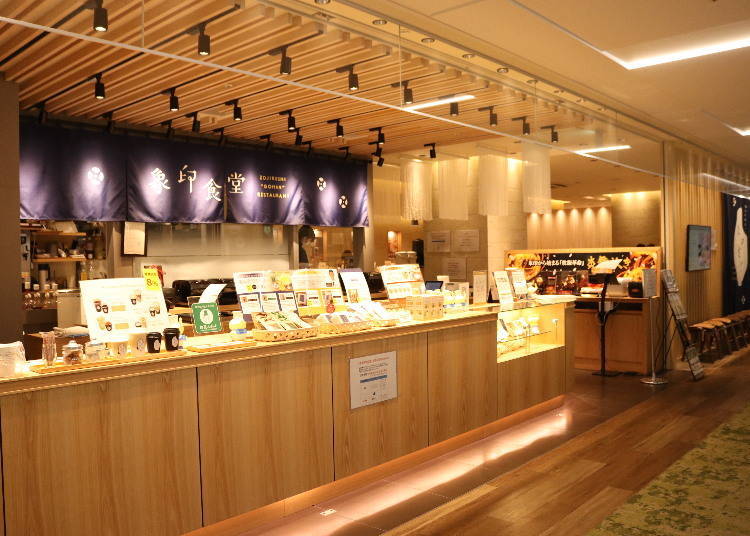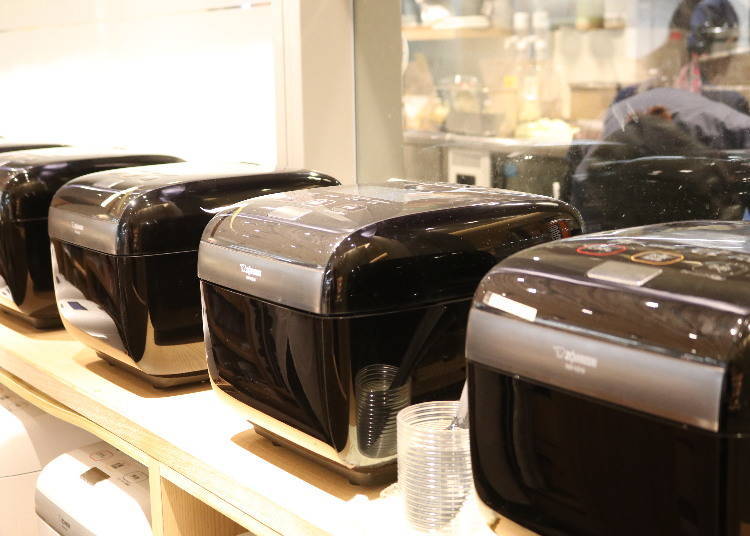 This is the first rice restaurant operated by Zojirushi Mahobin, a home electric appliance maker, popular overseas for products such as rice cookers and pots. All of the rice is cooked in high-quality Enbudaki Zojirushi rice cookers for plump, shiny, and delicious dishes!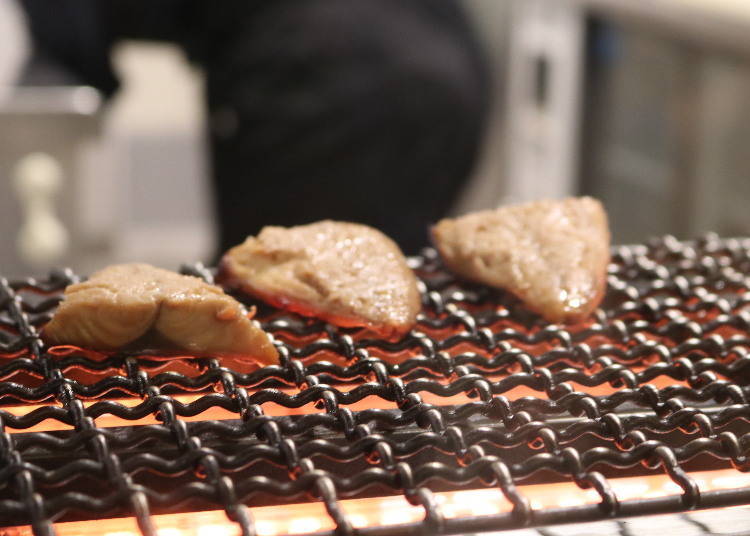 The delicious side dishes are tailored to pair with the white rice. The concept is Naniwa cuisine, a style of cooking that has been enjoyed in Osaka for a long time. For lunch, you can choose from three types of set meals, each with an unforgettable taste that lovers of plump Japanese rice should definitely try.
Enjoy Souvenirs and Food at Namba SkyO!
Namba SkyO, with its high-quality items and gourmet food, is the perfect place to shop for those who appreciate the quality of Japanese products. Many people come to shop for gifts for loved ones, as well as high-grade products to reward their own hard work.

In addition to the shops introduced in this article, there are many other shops with specialty products such as high-quality beauty goods, sundries, and handiworks. When traveling to Osaka, be sure to check out the memorable products at Namba SkyO.
Address

NAMBA SKY'O, 5-1-60, Nanba, Chuo-ku, Osaka-shi, Osaka, 542-0076
View Map

Nearest Station

Namba Station (Nankai Airport Line / Nankai-koya Line / Nankai Line)

Written by WESTPLAN
*This information is from the time of this article's publication.
*Prices and options mentioned are subject to change.
*Unless stated otherwise, all prices include tax.