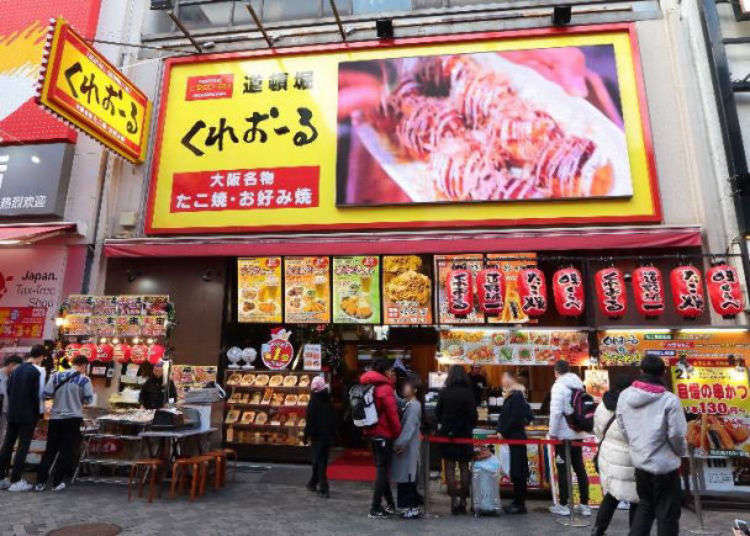 If a day around Osaka just isn't enough, a night out in Osaka will transform your life forever. Osaka's urban areas offer a variety of nightlife activities, including late-night dining, lively clubs, and a variety of bars.

Our one-night Osaka guide will make sure you get the full experience of all that Osaka nightlife has to offer. Each shop is guaranteed to give off that deep, exciting Osaka vibe for a fun night you will be sure to remember!
8:00PM: Great Gourmet at CREO-RU Dotonbori Shop

10:00PM: Fruit Cocktails at GOLD Bar

11:00 PM: Retro Japan Vibes at Hokago Dagashi Bar A-55

1:00 AM: Feel the Music at Kansai's CLUB PICCADILLY

4:00 AM: End Your Night Out in Osaka with Shime-Udon at Unotake
1
8:00PM: Great Gourmet at CREO-RU Dotonbori Shop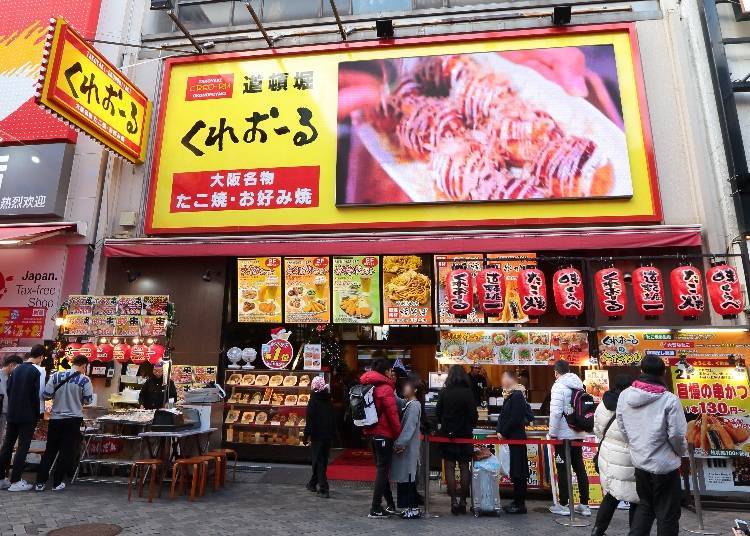 Start your night out in Osaka with a full stomach by filling up on delicious Osaka foods in Dotonbori. Plenty of tourists flock here to visit the shops, including CREO-RU Dotonbori, packed with Osaka specialties such as takoyaki and okonomiyaki.

The delicious aroma wafting from the 1st-floor takoyaki corner beckons!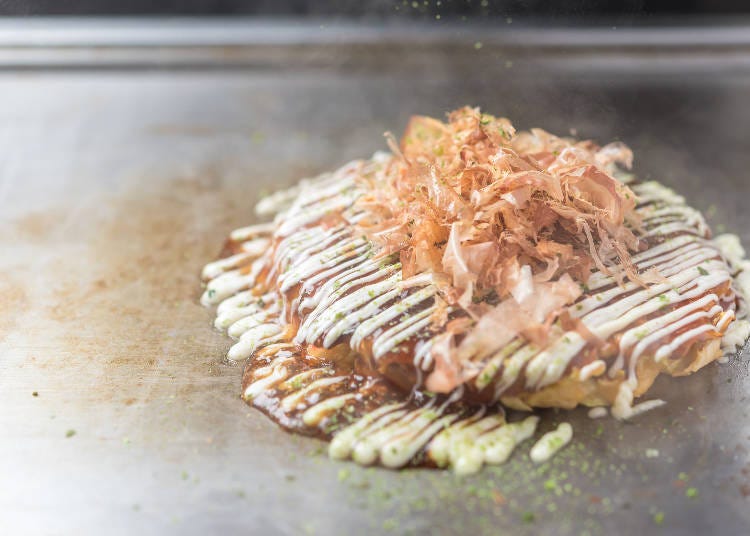 Okonomiyaki (pork) 990 yen (tax included)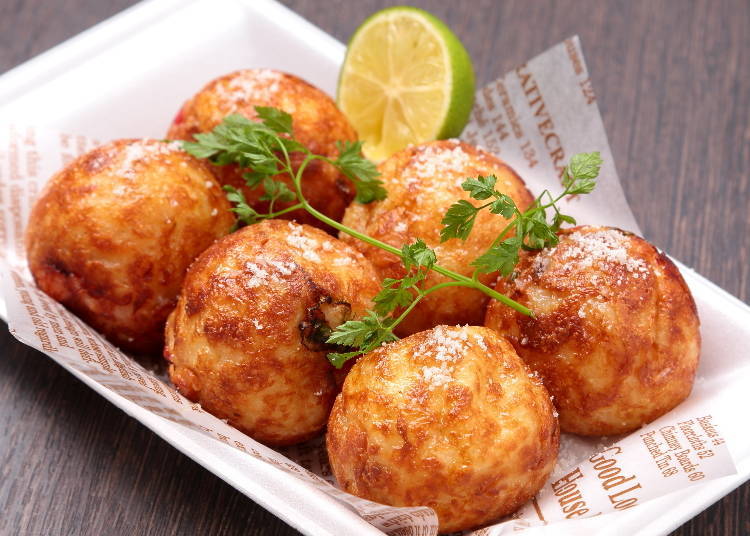 Takoyaki (truffle salt) 858 yen (tax included)
The delicious okonomiyaki is baked on an iron plate to fluffy perfection, and topped with plenty of mayonnaise. There is a rich lineup of filling options, from classic pork to squid, shrimp, and even seafood mix.

Their standard takoyaki is topped with its classic sauce and mayonnaise, for a more flavorful and original meal. But if you're looking for a snack, the savory truffle-salt takoyaki is a great choice. The menu is also written in English, so you can easily make your selection!
くれおーる 道頓堀店

Address

1-6-4 Dotonbori, Chuo-ku, Osaka City, Osaka 542-0071

Phone Number

06-6212-9195

Hours: 11:00AM-12:00AM (Last order 11:15PM)
Closed: N/A
2
10:00PM: Fruit Cocktails at GOLD Bar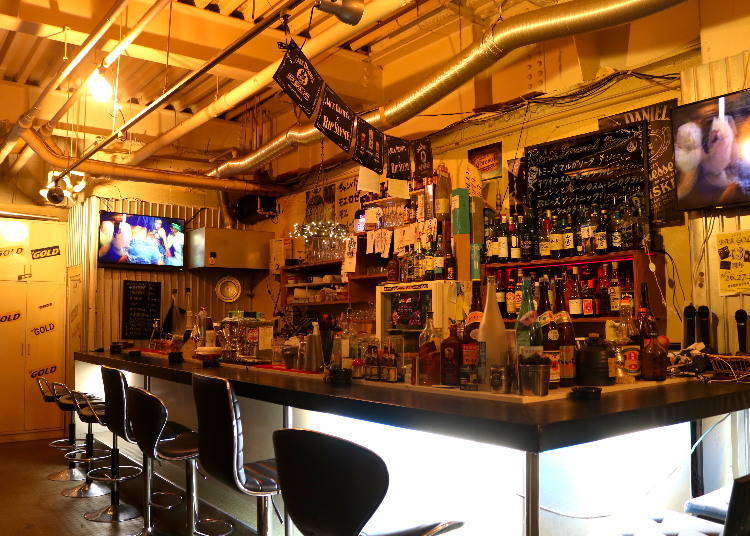 After filling your belly, quench your thirst at the bar. GOLD Bar is a great place to continue your night out in Osaka with some delicious fruit cocktails and fun conversation. It is located in Souemon-cho, a bar-lined street only a 4-minute walk east of CREO-RU Dotonbori!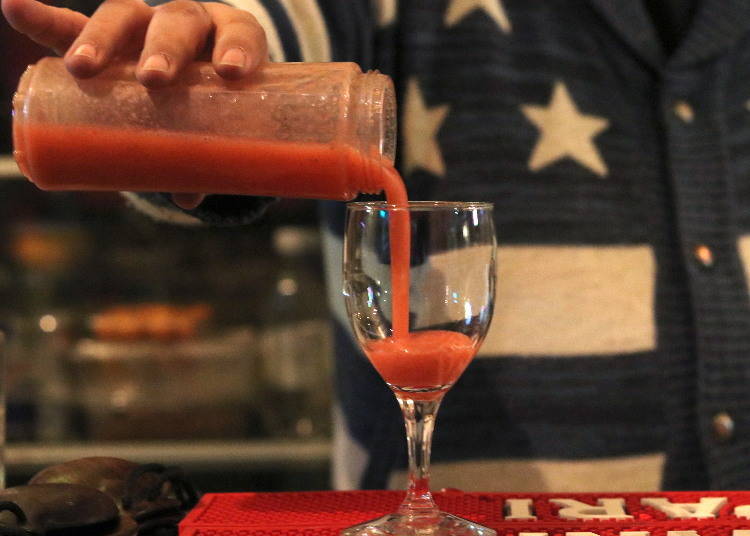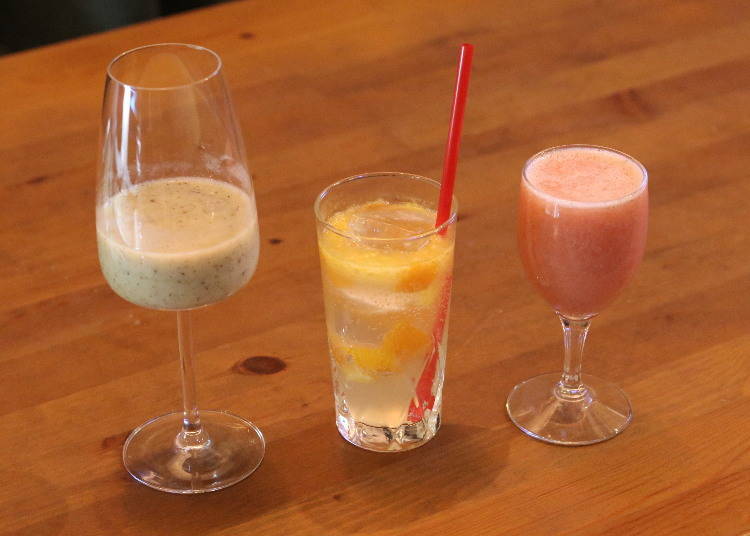 From left: Kiwi, Kumquat, and Strawberry Cocktail, 1,500 yen each (tax included)
All fruit cocktails are special flavors crafted by bar owner Mr. Akimoto, a former patissier, and incorporate the original flavor and sweetness of the fruits used. The Kiwi Cocktail uses Zespri Green Kiwi, with its characteristic sour taste, plus Japanese Wasanbon sugar for added sweetness. The cocktail base is a cup of white rum, with added tropical yogurt liqueur for a rich, sweet-and-sour balance.

The Kiwi and Strawberry Cocktails are also very sweet and palatable, so it's hard not to keep going!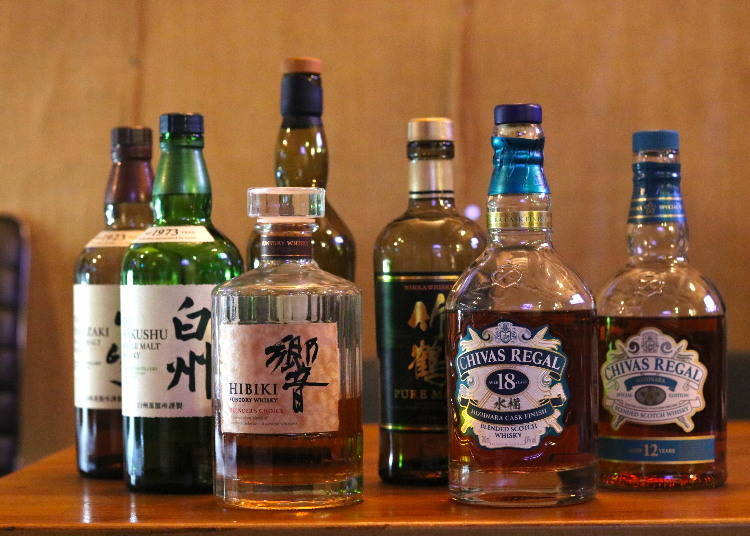 Although it is a lively, casual bar, they also serve authentic sake. Some hard-to-find Japanese whiskeys are also available.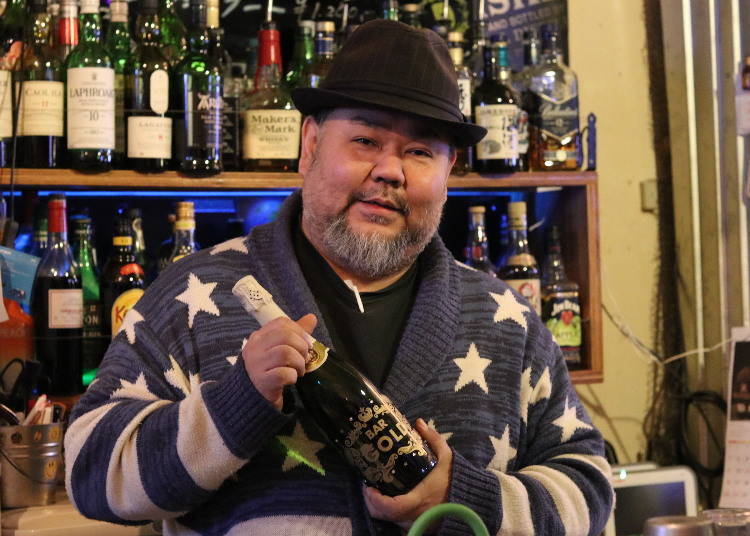 From pastry chef to bar master, Mr. Akimoto has had a variety of life experiences. His communication skills are outstanding, and even foreign travelers will find themselves enjoying conversation!

At GOLD Bar, you can also enjoy karaoke and darts. Also, for foreign tourists only, you can enjoy one karaoke song (100 yen each) for free. What better way to enjoy the Osaka nightlife than delicious sake and karaoke!
GOLD Bar

Address

2F,3-7, Soemoncho, Chuo-ku, Osaka-shi, Osaka, 542-0084


Nearest Station

Nippombashi Station (Sakaisuji Line / Sen-nichimae Line)


Phone Number

06-6212-0185
3
11:00 PM: Retro Japan Vibes at Hokago Dagashi Bar A-55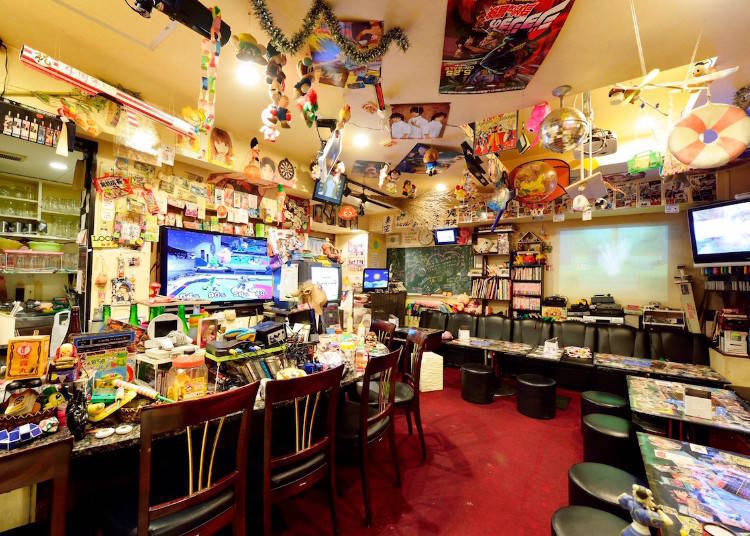 If you want to bring some authentic Japanese vibes to your night out in Osaka, we recommend the Hokago Dagashi Bar A-55 in Umeda. "Dagashi" refers to the cheap, traditional snacks usually made for children. There are all kinds of ice creams, ramune drinks, potato chips, and more. Everything is affordable and sure to invoke a sense of nostalgia for Japanese customers.

A-55 offers an all-you-can-eat sweets buffet for 500 yen per hour with the purchase of a drink (tax not included). The interior is designed with the fun atmosphere of a children's room from 20 to 30 years ago! This bar is very popular with tourists and has English menus available. They also accept payment by credit card.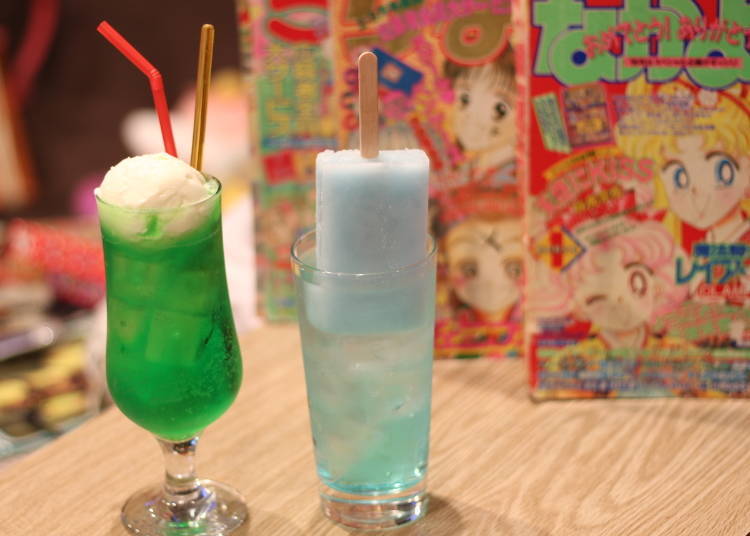 From left: Melon Cream Chu-hi, Gari Gari Chu-hi, 500 yen each (plus tax)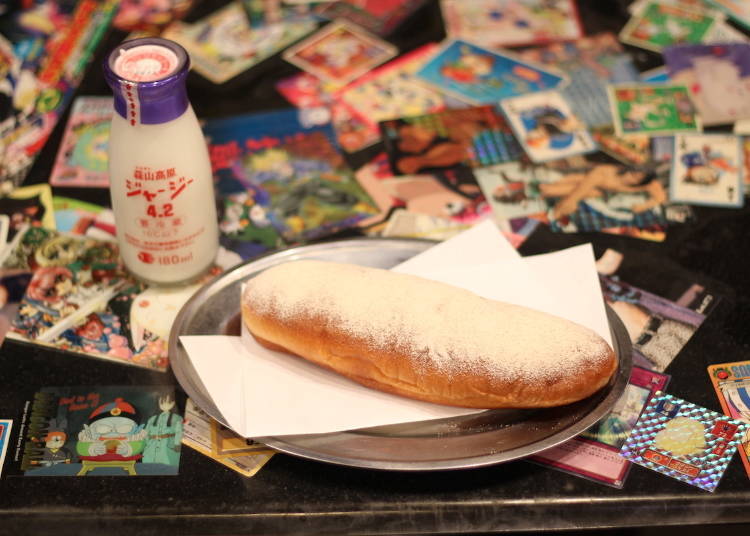 Bottled Milk: 500 yen, Kinako Age-pan (fried bread): 200 yen (both exclude tax)
The lineup also includes fruity alcoholic drinks that taste like juice, and the classic Japanese school lunch item Age-pan (Fried Bread). There are also lots of manga and anime goods decorating the bar, making it an irresistible spot for lovers of Japanese culture. You can even invite your neighbor to join you for a round of once-popular retro games, adding even more to the old-school Japanese vibe!
放課後駄菓子バー A-55

Address

FUJINO Bldg. 4F, 7-11 Taiyuji-cho, Kita-ku, Osaka 530-0051

Phone Number

06-6948-5831

Hours: 7:00PM-1:00AM (Opens 6:00PM on Sundays/public holidays; Open 6:00PM-5:00 AM on Fridays, Saturdays and the day before holidays)
Closed: 2nd and 4th Tuesdays (Open holidays)
4
1:00 AM: Feel the Music at Kansai's CLUB PICCADILLY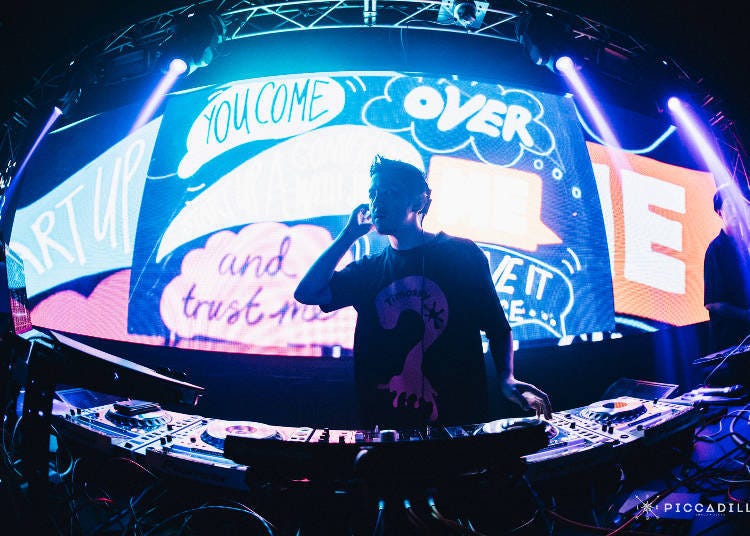 It's getting deeper into your night out in Osaka, and you know what that means: time to hit the club! Leave time at the door as you immerse yourself in the music on the dance floor!

CLUB PICCADILLY is the first club in the Kansai Area to rank amongst the world's 100 most popular clubs, representing Osaka in the "DJ Mag TOP 100 CLUBS" list.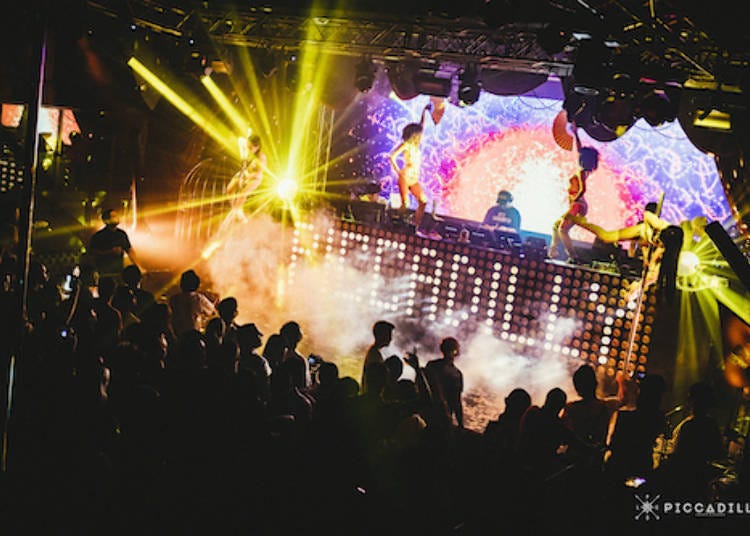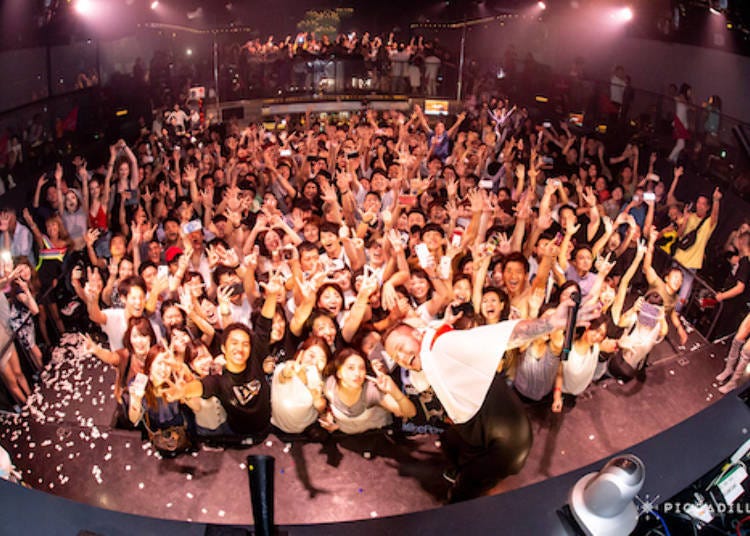 Since it is a very famous club, it brings in many guest DJs from overseas. Get ready for an exciting night of world-class music, high-quality sound, and flashy lighting that surely stop the passage of the time for you.

Another fun feature is the professional dancers showcase. Saturday's "new Order" event brings the floor to life with exciting pole-dance performances. As the club is super popular with foreign tourists, there are English signs and English-speaking staff.
CLUB PICCADILLY UMEDA OSAKA

CLUB PICCADILLY UMEDA OSAKA

Address

Plaza Umeda Building 8F, 8-17 Taiyuji-cho, Kita-ku, Osaka 530-0051

Phone Number

06-6809-5895

Hours: Friday and Saturday from 9:00PM to 4:00AM the following day
Admission: Women: 1,500 yen; Men: 3,000 yen (includes one drink)
*Happy hour: Ends 11:00PM, Women enter free + all-night all-you-can-drink; Men 1,500 (one drink included)
5
4:00 AM: End Your Night Out in Osaka with Shime-Udon at Unotake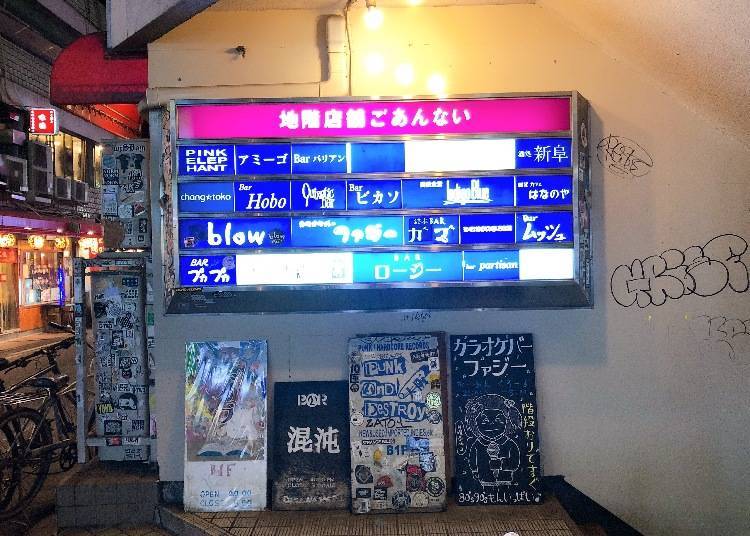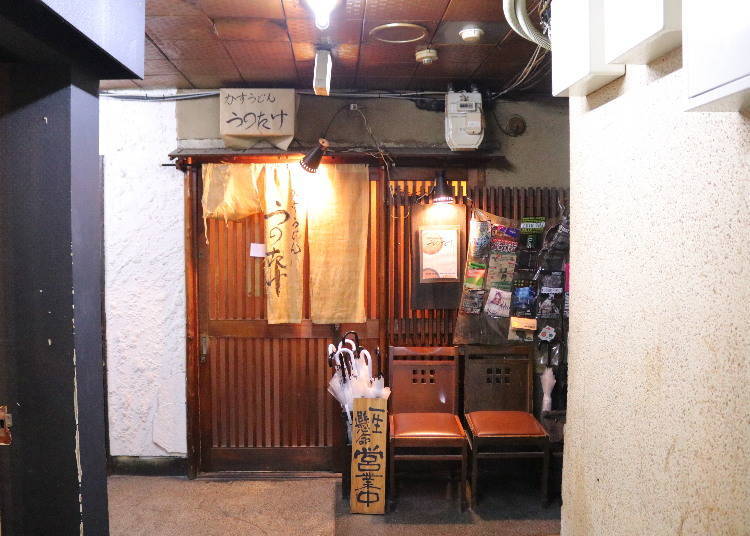 In Japan, it is customary to enjoy a quick bowl of ramen after a night out in Osaka drinking about the town. These quick, end-of-the-night eats are called "shime." Since you're in Osaka, why not take part in this part of Japanese custom as well? Let's head to Kasu Udon Unotake, a popular shime-udon shop in the Shinsaibashi multi-tenant building, Mittera Kaikan.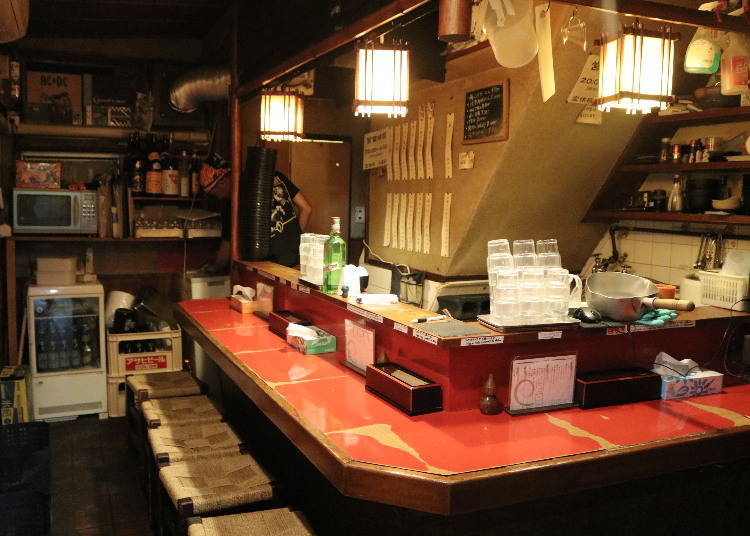 Kasu Udon Unotake is open from 8:00PM to 6:00AM the following day. Most people come to this shop before calling it a night. Many customers stop for a quick bite before hurrying home.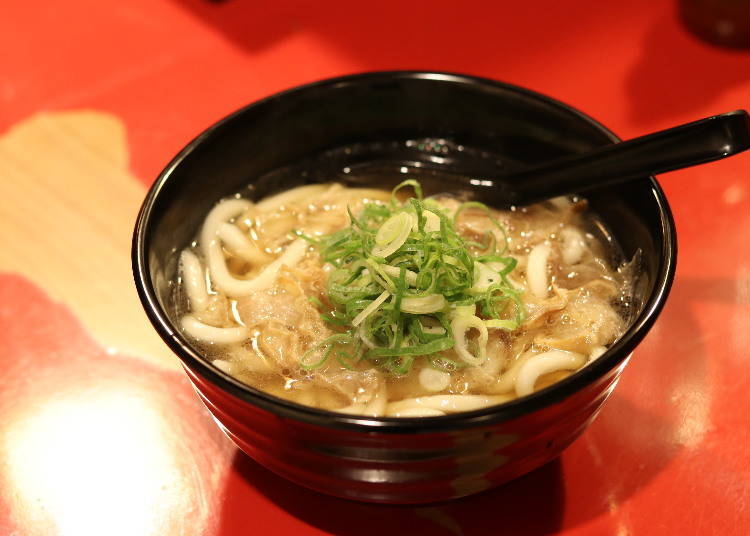 Kasu Udon, 700 yen (tax included)
Kasu Udon is an udon dish cooked in dashi made from bonito and carefully selected Hokkaido kombu, generously topped with "kasu," deep-fried cow intestine that has been stripped of fat. The soft Osaka udon noodles, with their rich texture and delicious aroma, are the perfect remedy for any alcohol-induced tiredness!
かすうどんうのたけ

Address

Mittera Kaikan 2F, 2-9-5 Nishi-Shinsaibashi, Chuo-ku, Osaka, 542-0086

Phone Number

06-6212-9011

Hours: 8:00PM-6:00AM the following day (until sold out)
Closed: Wednesdays
Get Deep into Osaka's Nightlife
There is a reason everyone loves the cheap, delicious Osaka food, and this plan ensures you can begin and end your night out in Osaka with some of the best. The places introduced here are easy to enjoy, even for first-time visitors, so feel free to jump right in without hesitation.

Also, the last shop introduced here, Unotake, is located in a building containing a number of other shops and bars, so you may want to explore what else is around!
*This information is from the time of this article's publication.
*Prices and options mentioned are subject to change.
*Unless stated otherwise, all prices include tax.