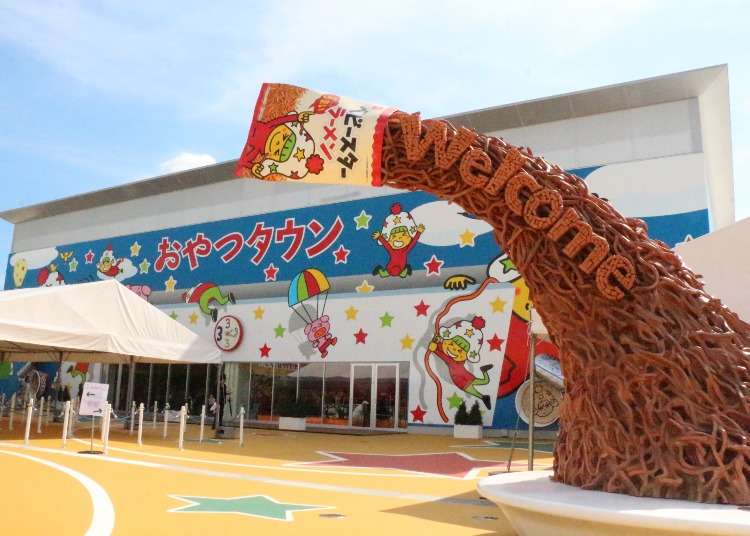 If you love Japanese snacks, you're sure to know of Baby Star Ramen! But did you know that just south of Nagoya, there's a whole theme park dedicated to Baby Star Ramen snacks?

In celebration of the 60th anniversary of Baby Star Ramen snacks, their manufacturer, Mie-based snack company Oyatsu, created a fun museum and theme park for them!

Oyatsu Town is a place where children and adults alike can experience the joy of Oyatsu snacks. It features areas like Oyatsu Plaza – a fun indoor playground, and Hoshio-kun's Kitchen where visitors can make their own variety of Baby Star snacks!
Oyatsu Town - Where kids and adults can play with their food!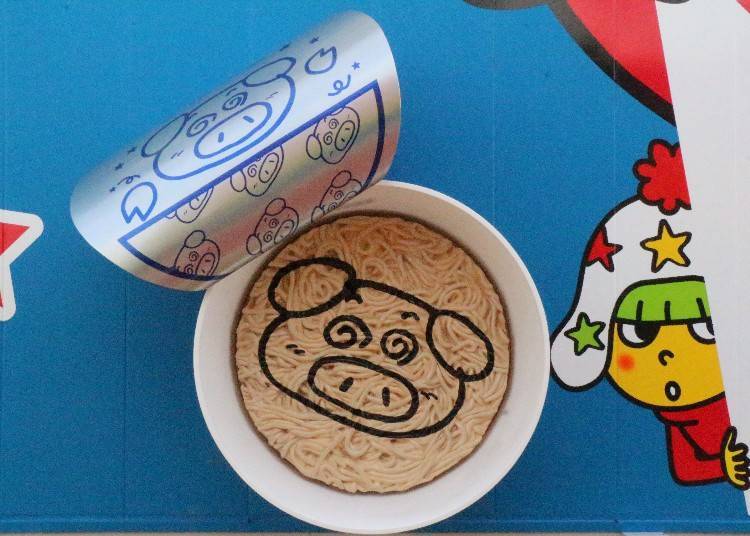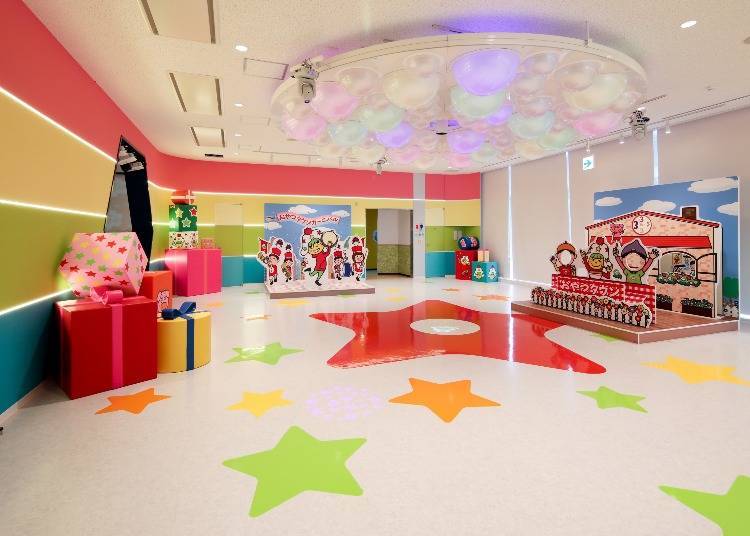 One important thing you should know is that oyatsu means snack in Japanese! So it makes sense that this crazy venue would be named Oyatsu Town, huh?

As you enter, a huge package of Baby Star Ramen arching through the sky makes for a pretty high-impact first impression. The entrance itself is also a fun place for photos with Baby Star's mascot Hoshio-kun. After passing through the mysterious Kaleidoscope Tunnel, Oyatsu Plaza's "Super Dodekai Athletic" awaits!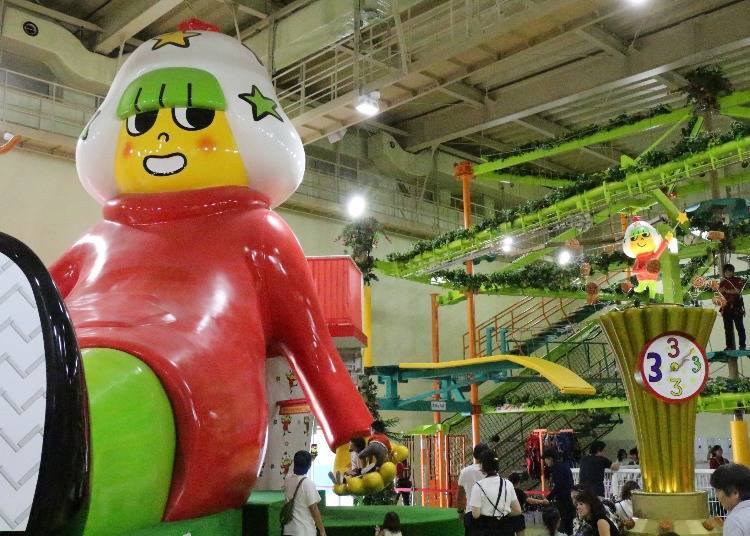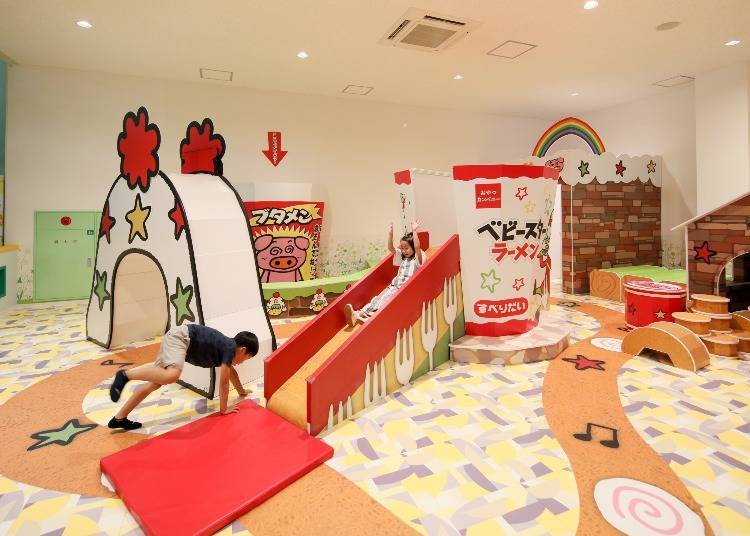 Super Dodekai Athletic is the largest indoor athletics course in Japan. The 3-story structure has height of about 9 meters (500 yen for acess to the first floor, 1,500 yen on the second floor, and 2,500 yen on the third, tax included). The huge Hoshio-kun Dodekai Slide in front of the course is very popular with children and their joyful shouting echos throughout the playground.

Other activities include "Sports Viking 6" where visitors can play six different sports, "Little Town" for small children, and a "Secret Snack Lab" for children up to the sixth grade. You can hear the sounds of everyone having fun throughout the entire park!
The fun doesn't stop there!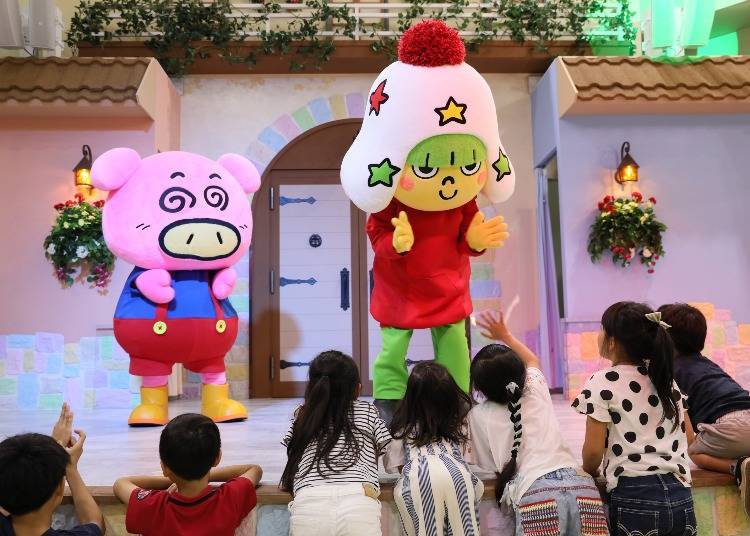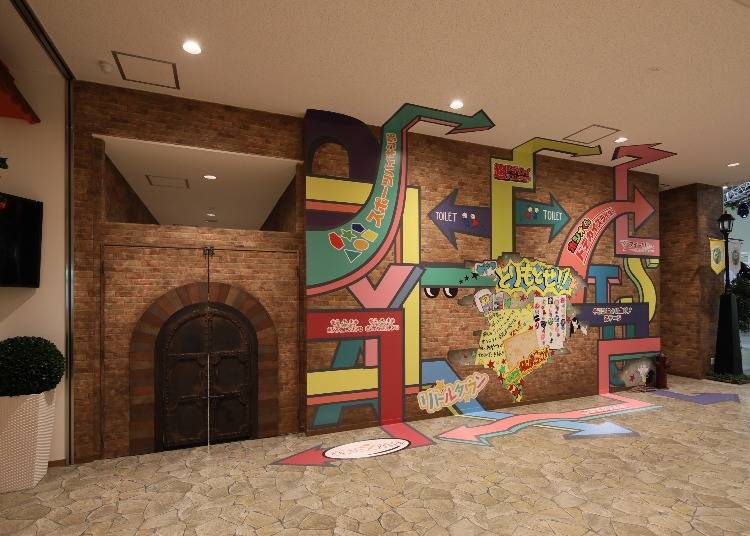 In front of the Hoshio-kun Dodekai Slide, you'll find the Uplifting Stage (Kibun Choi Age Steiji), where a show featuring Hoshio-kun and Butamen is a must-see for children.

Next to it is a secret Baby Star Ramen snack lab that's invisible from outside. This "Secret Snack Lab" has a child-sized door and is only for elementary school students and younger. Be sure to check out all these fun activities.
Make your own Baby Star Ramen!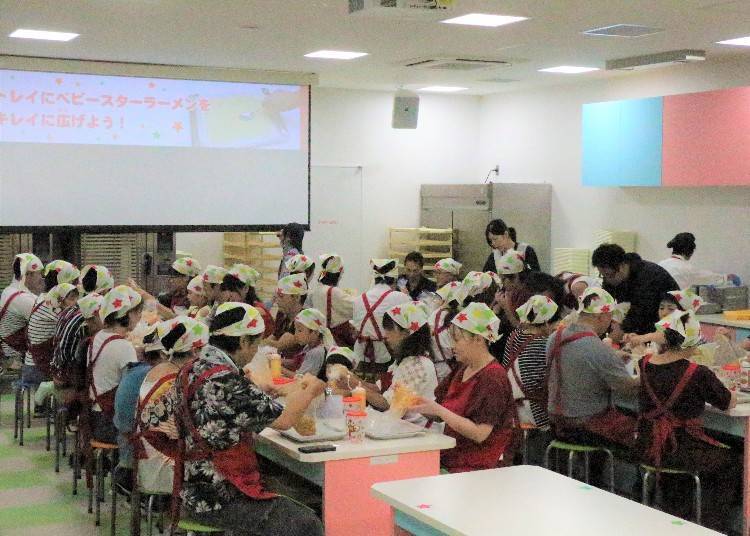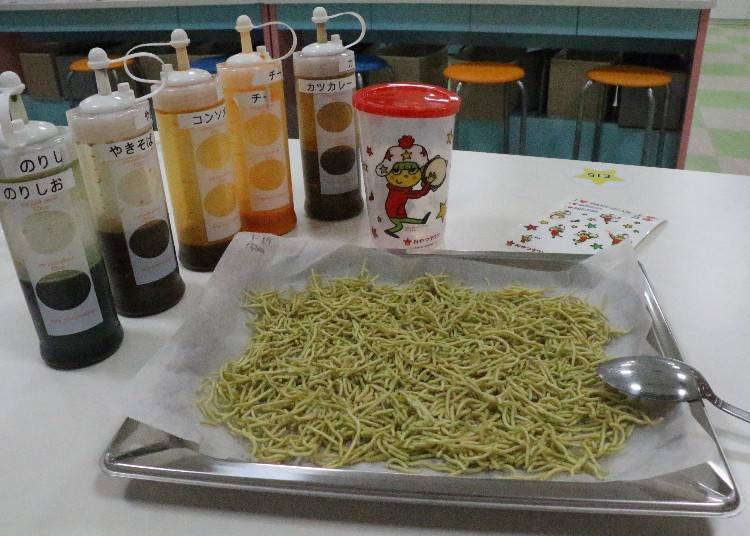 In the Hoshio-kun Kitchen, you can make your own Baby Star. "My Special Baby Star" (takes 50 minutes, advance reservations possible, 800 yen, including tax) is made by adding the flavoring to Baby Star Ramen, baking it, and packing it into a decorated cup.

Other fun cooking opportunities include "Let's make it! Chocolate Crunch" (30 minutes, first-come-first-served, 700 yen, tax included) and "Furifuri Baby Star" (15 minutes, first-come-first-served, 500 yen tax-included).

At the Baby Star Factory, guests can learn about the Baby Star ramen snack manufacturing process. After a noodle frying demonstration, you can sample delicious fresh snacks at the factory's tasting area.
If you're hungry, go to Baby Star Dining!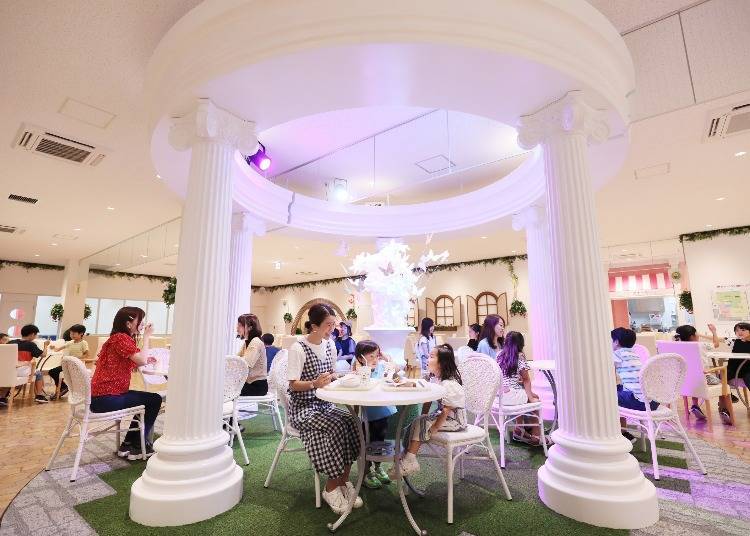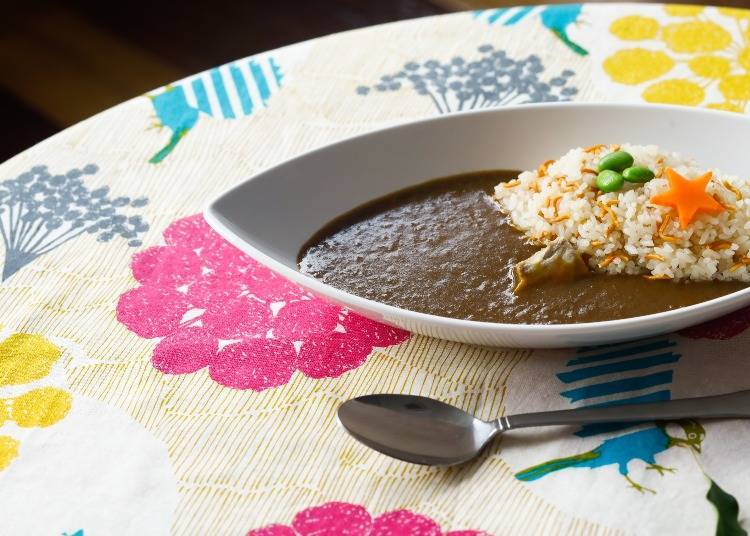 Baby Star Dining offers a variety of creative menu items using Baby Star Ramen. has various creative menus using baby stars including curry rice, chicken soup, and Baby Star mixed in rice.

The kiln-baked pizza, Baby Star ankake noodles, and fried chicken and croquettes covered in Baby Star are also popular. The Sweets Bar offers fragrant soft serve ice cream topped with Baby Stars.
Don't forget the Baby Star Ramen souvenirs!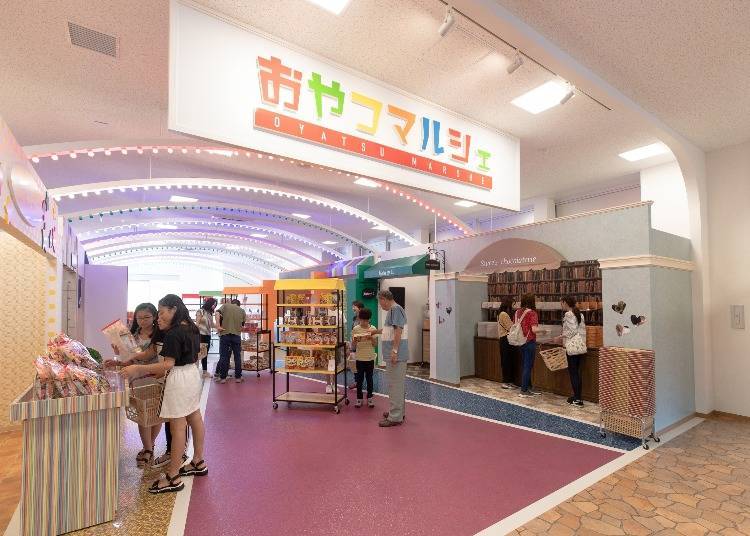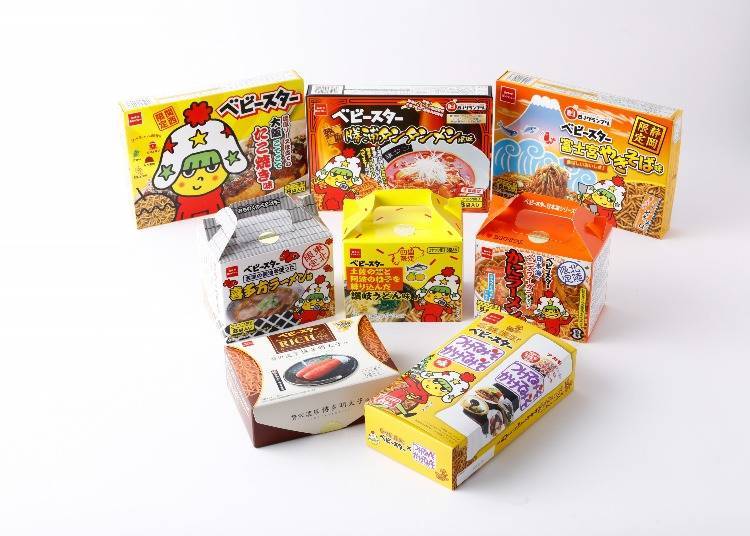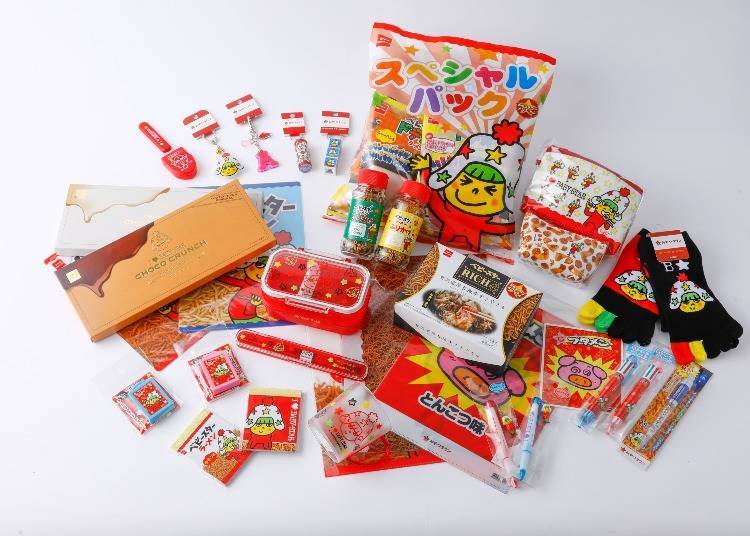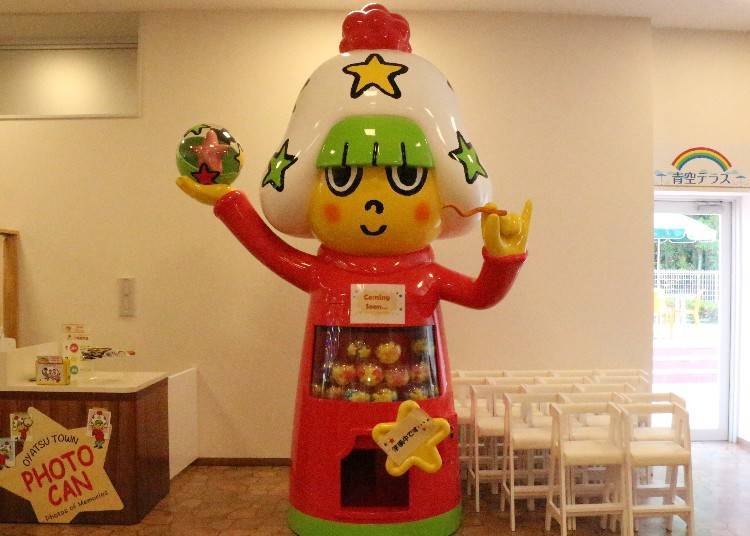 Oyatsu Marche sells a lineup of limited-edition Baby Star items including rare local snack flavors that can only be found at Oyatsu Town. Stationery and key rings featuring Hoshio-kun and Butamen are also popular.
See how Baby Star Ramen is made!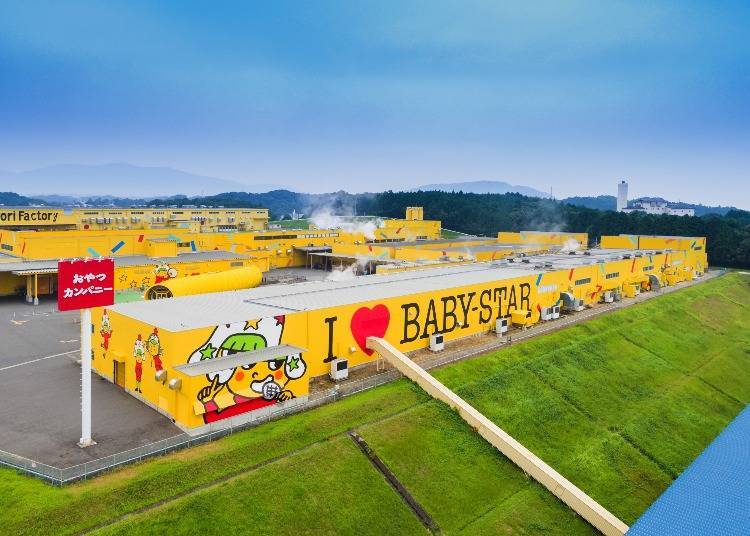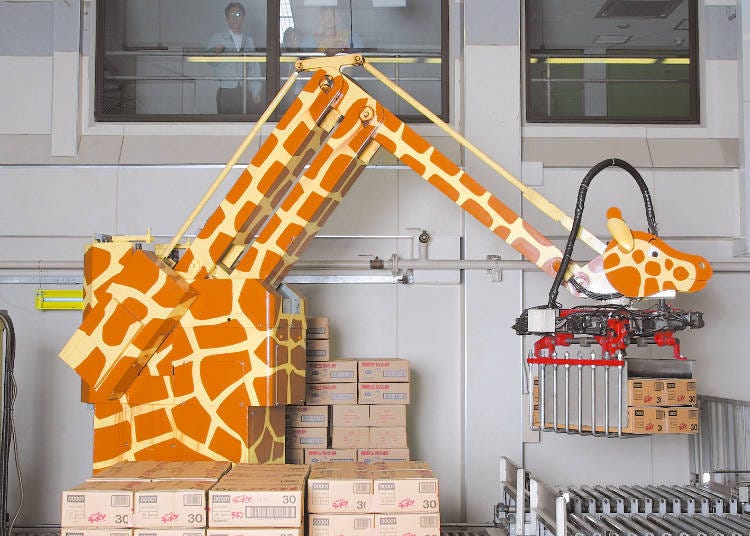 Baby Star Ramen snacks were born when leftover ramen noodles were seasoned and given to employees as a snack. Since its launch in 1959, the chicken soup and vegetable flavor has remained the same.

Guided tours of the Hisai factory are available by reservation on weekdays (made via the website from three months before to 18:00 the day before).
Oyatsu Town is approximately one hour from Kintetsu Nagoya Station, and about 90 minutes from Osaka Namba Station. From the nearest station, Kintetsu Nagoya Line Hisai Station, it's about a 15-minute bus ride on the Oyatsu Town Mae / Kashihara Garage Line bus, and a 5-minute walk from the bus stop in front of Oyatsu Town. There are only three buses per day bound for Oyatsu Town and four returning to the train station.
おやつタウン

Address

1945-11 Moricho, Tsu, Mie 514-1254

Phone Number

0570-082-114

Hours: 10:00 - 18:00 (Subject to change. Check wbesite for calendar)
Admission: Adults, 700 yen; children (4-12 years old), 450 yen
Written by: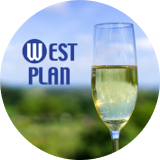 *This information is from the time of this article's publication.
*Prices and options mentioned are subject to change.
*Unless stated otherwise, all prices include tax.