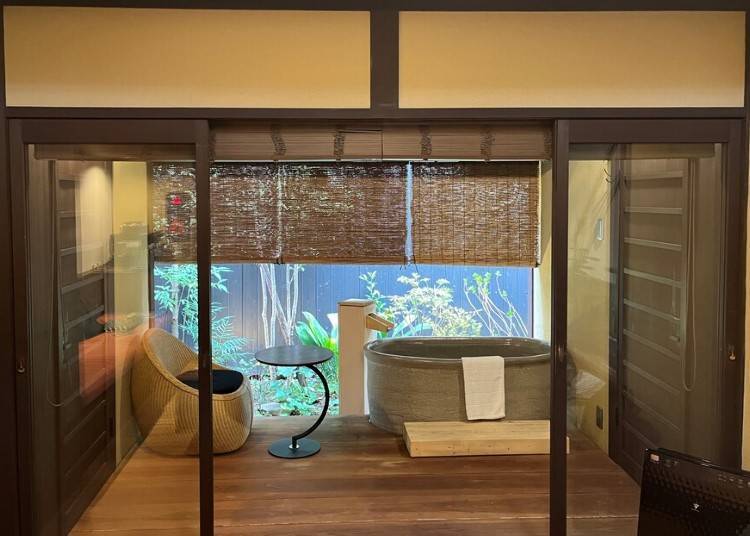 Kyoto is known for its rows of iconic traditional wooden townhouses, called "Kyo-machiya," weaving together the same scenery residents would have enjoyed hundreds of years ago. While many are unfortunately demolished, some are renovated into new businesses, imbuing them with fresh life.

One of these is Kyoto Machiya Fukune, a townhouse serving as private bookable accommodation, allowing visitors to experience the day-to-day life of locals.

We stayed at Kyoto Machiya Fukune to bring you a first-hand account of what a night in ancient Kyoto feels like!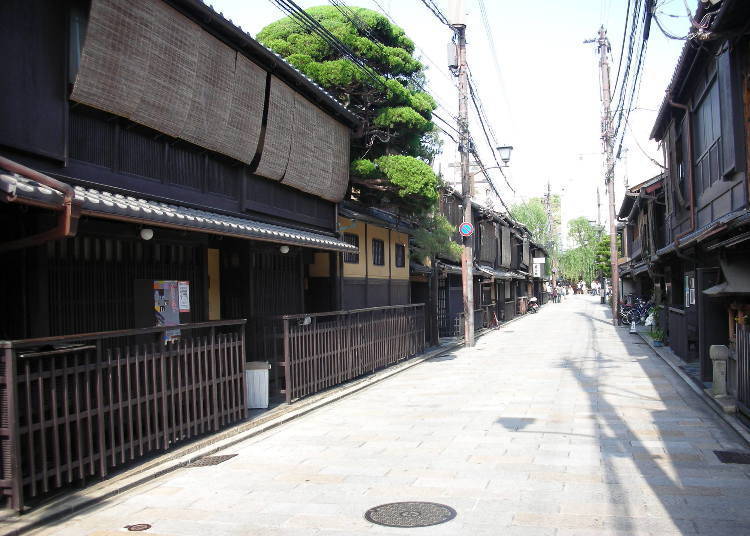 The traditional streetscapes of Kyoto. PIXTA
Kyo-machiya are a type of traditional home found in Kyoto built before the 1950s. Having been largely spared from air raids during WWII, numerous historical buildings like these remain in Kyoto. Many kyo-machiya were intended to serve as both businesses and private homes and were designed to be densely packed.

Kyo-machiya are said to resemble an "eel's bed," with narrow frontage and extended length. Many also have an "okuniwa" (back garden), although some have a yard instead.

The okuniwa adds color to the interior while also allowing circulation from the front door through to the back, reducing humidity. Indeed, Kyoto has infamously muggy summers, and these townhouses allow residents to stay cool and refreshed.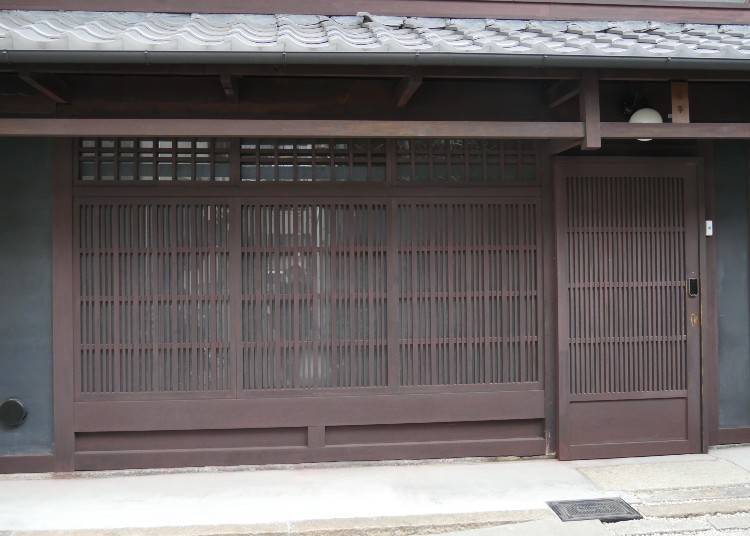 Lattices covering the window.
Most kyo-machiya also have lattices covering the windows facing the street. This allowed business owners to see approaching customers, while those outside could not see inside, ensuring safety.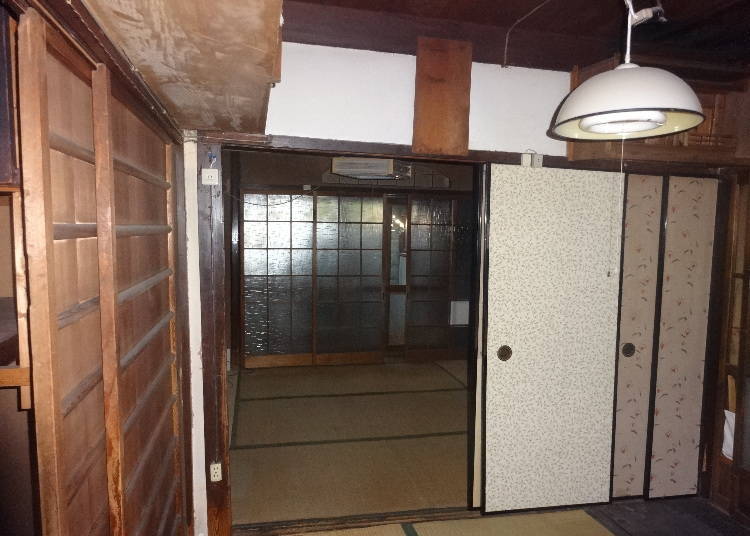 The renovation of Kyoto Machiya Fukune.
Recently, more and more townhouses are being abandoned and left to rot. As the cost to repair and maintain them is too much for most, many owners are forced to instead have them demolished.

Under the law, once a kyo-machiya is destroyed, it cannot be rebuilt, which is why some are seeking to preserve them through tasteful renovations into accommodation facilities or shops, ensuring that this culture and architecture survive for future generations.

However, while in an ideal world, all traditional buildings would be preserved like this, only builders and craftspeople with deeply specialized knowledge are able to undertake the work properly, and the upkeep often costs a fortune. This means that a sizable percentage of townhouses are still yet to be renovated.
Stepping into another world! Kyoto Machiya Fukune
Despite difficulties, many projects are up and running transforming kyo-machiya into accommodation facilities, many of which offer the entire building for private short-term stays.

These allow travelers to be surrounded by the history and culture of Kyoto while living like a local, naturally becoming a huge hit both in Japan and overseas.

Kyoto Machiya Fukune was renovated from a 100+-year-old historic Meiji Era building into one such facility in 2017. Three townhouses were refashioned into four separate buildings, each with different concepts.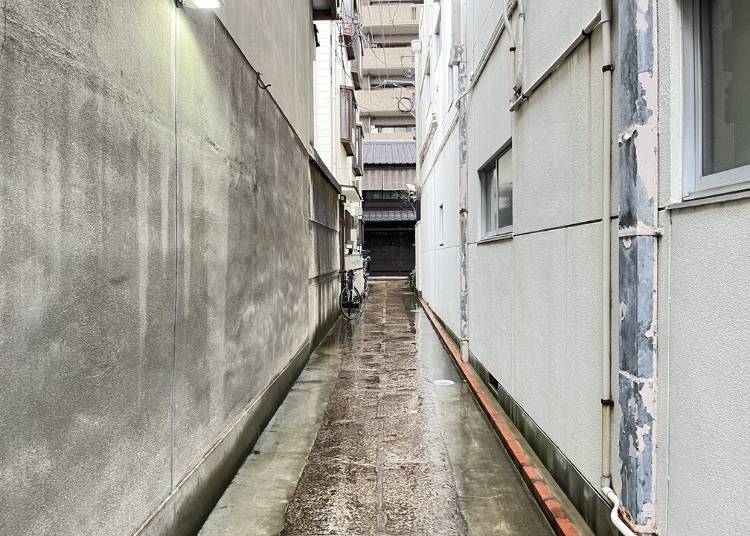 It is conveniently located just a 10-minute walk from Karasuma Oike Station, accessible after three stops on the Kyoto City Subway-Karasuma Line from Kyoto Station. Turn right at Rokkaku-dori Street and walk until you see a sign with "Fukune" written in English.

You'll indeed feel you've taken a wrong turn, but if you pass through the narrow alleyway next to the sign...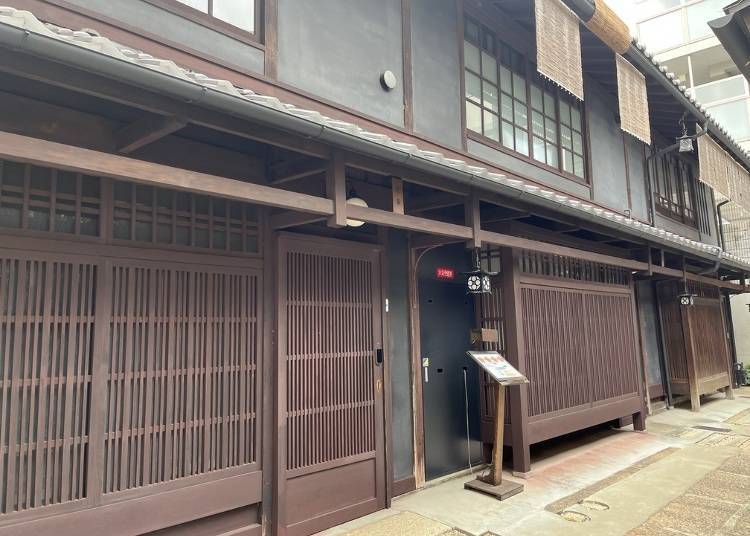 ...you'll find Kyoto Machiya Fukune! Sophisticated and grand, these traditional wooden buildings will have you wondering whether you've slipped back in time.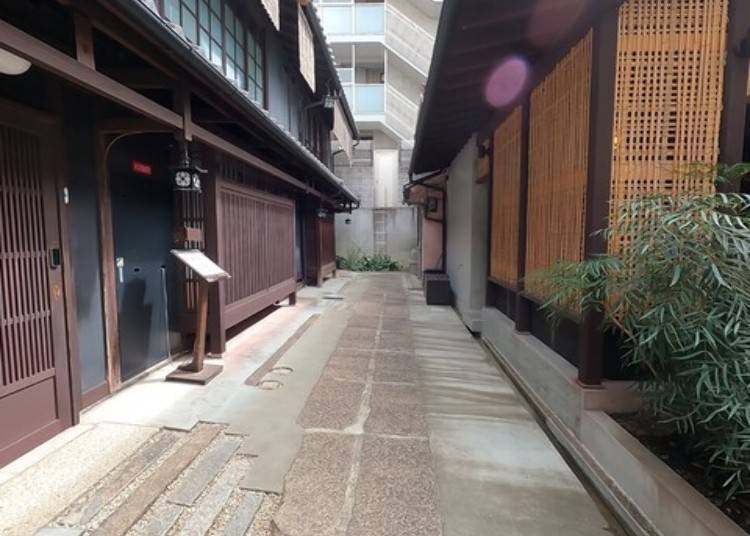 The building on the right is the reception.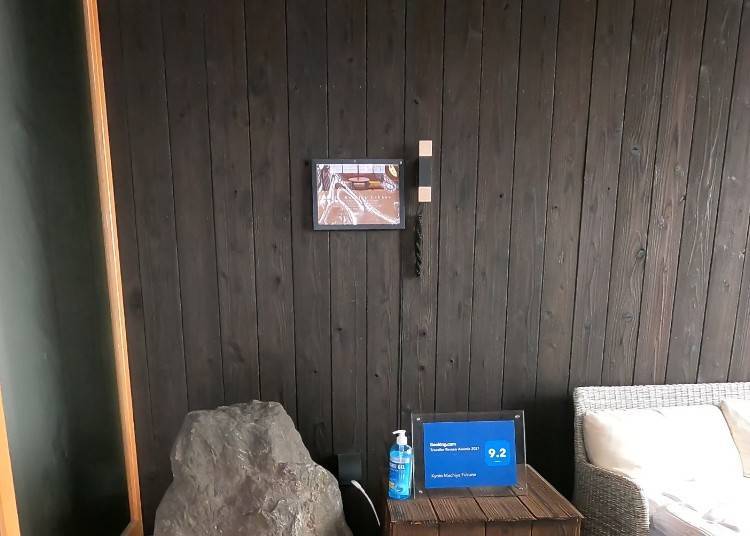 Call using the phone at the front.
The reception on the right is unmanned, so you'll need to use the telephone inside to call the hotel staff once you arrive.

Simply state the name on your reservation and the number of guests, and the staff will reveal the name of your townhouse and room keycode, which you can use to enter freely. There is also an information panel in English, so take a look before calling if you're feeling unsure.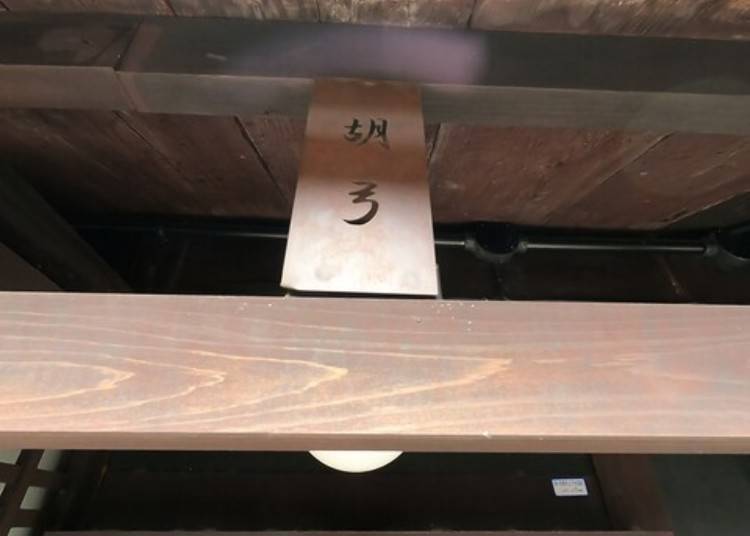 We stayed in a room called "Kokyu," named after a kind of Japanese stringed instrument. Each of the four buildings is similarly named, adding to the authenticity.

Let's take a look at the rooms!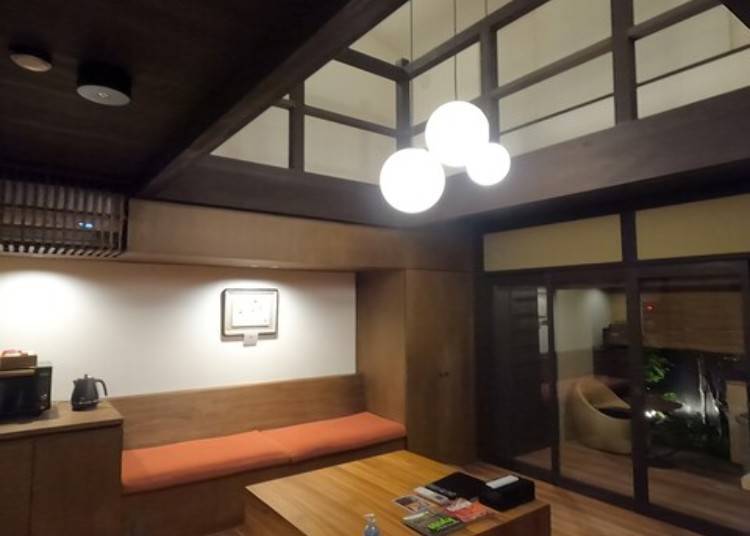 As you can see, there's plenty of space!

While most old Japanese homes have low ceilings and narrow space, Kokyu instead has an airy, open atrium in the center of the living room, making it feel like a resort room. You'd never guess from looking at the outside!
The skylight allows plenty of sunlight.
There are several different types of kyo-machiya, with Kokyu designed in the "full two-story" style, with the second-floor ceiling being the same height as the first floor, making it roomier.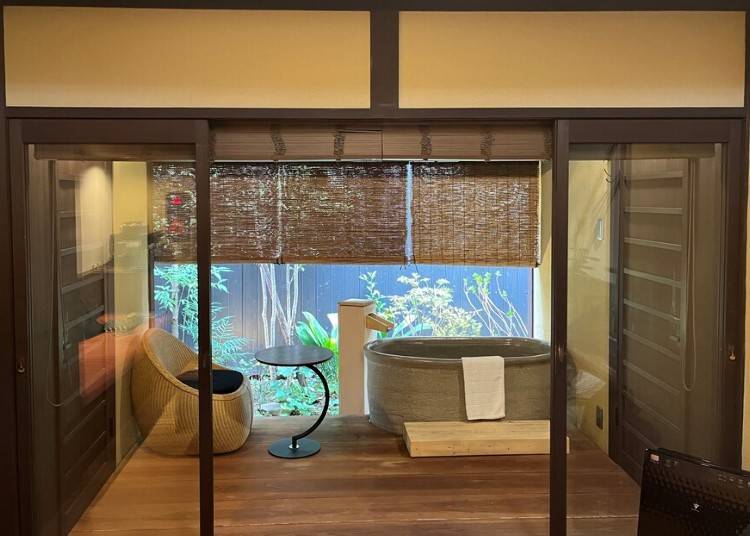 The okuniwa back garden is a work of art!
Wandering around, we were naturally attracted to the okuniwa back garden and open-air bath beyond the glass door. It's hard to believe that we're still indoors!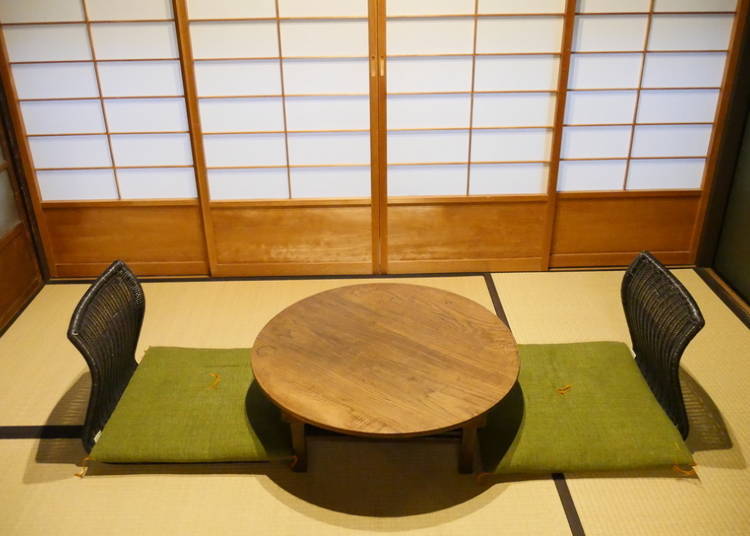 The Japanese-style tatami room.
The first floor hosts the living space and a small Japanese-style room with tatami flooring. It's colored by a number of different decorations, including actual "kokyu" instruments and traditional cabinets.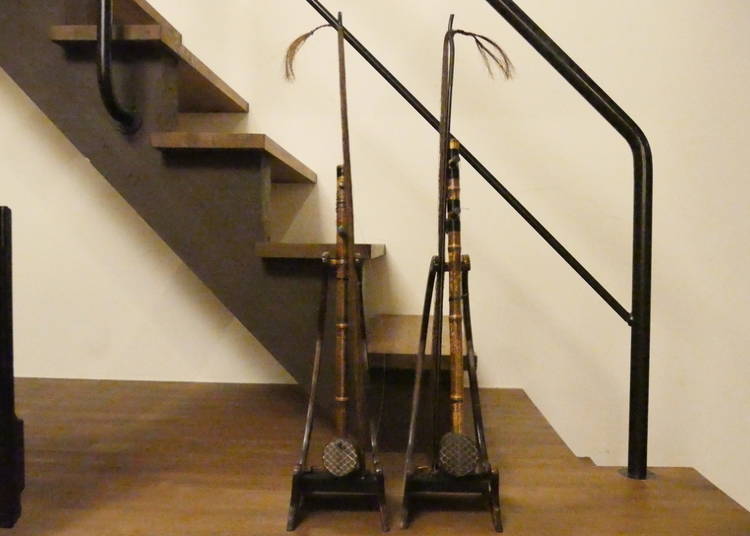 The kokyu instruments.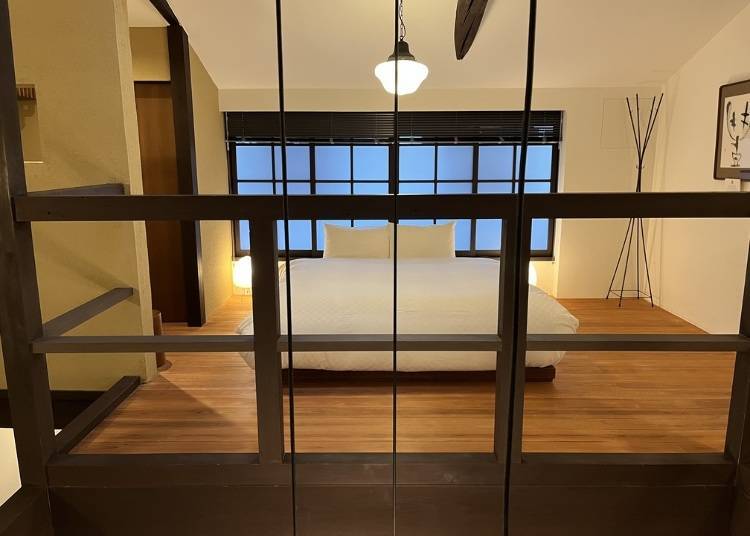 On the second floor is the bedroom, treating us to a low "extra long" bed with a small desk and toilet.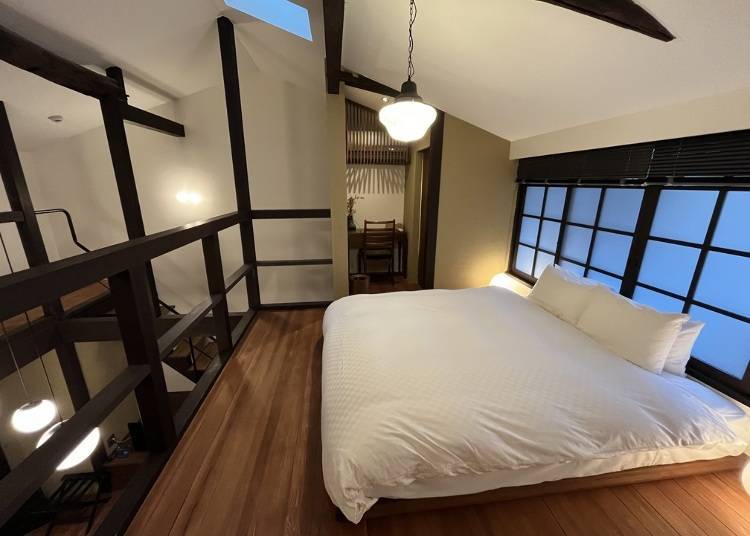 For this article, we spoke with manager Yusuke Inoue, who also runs "Kyoisuke." For him, the most critical element in renovating these townhouses is keeping as much of the original material as possible, such as earthen walls, lattices, and pillars.

Fukune was the same, using much of the previous structure while tastefully fixing up and refurbishing parts that cannot be salvaged.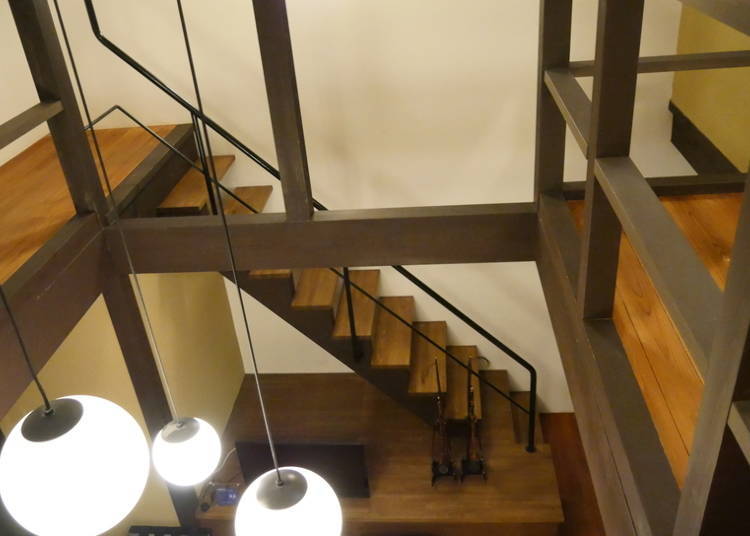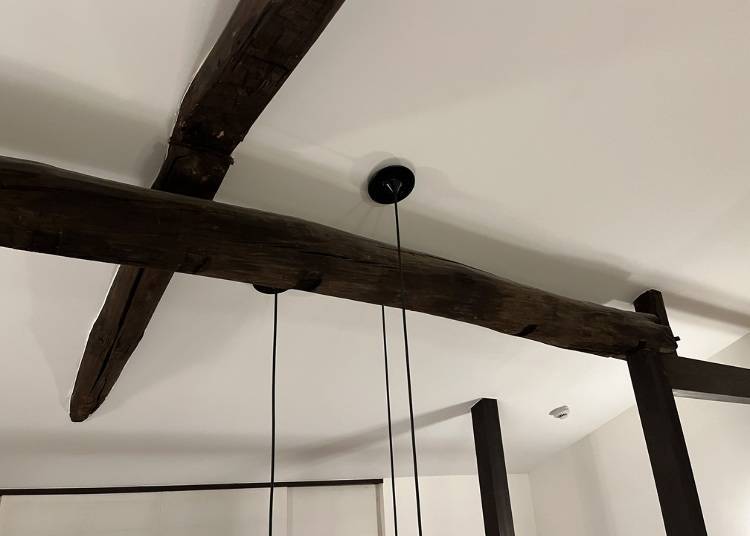 The impressive wooden pillars supporting the ceiling are unchanged.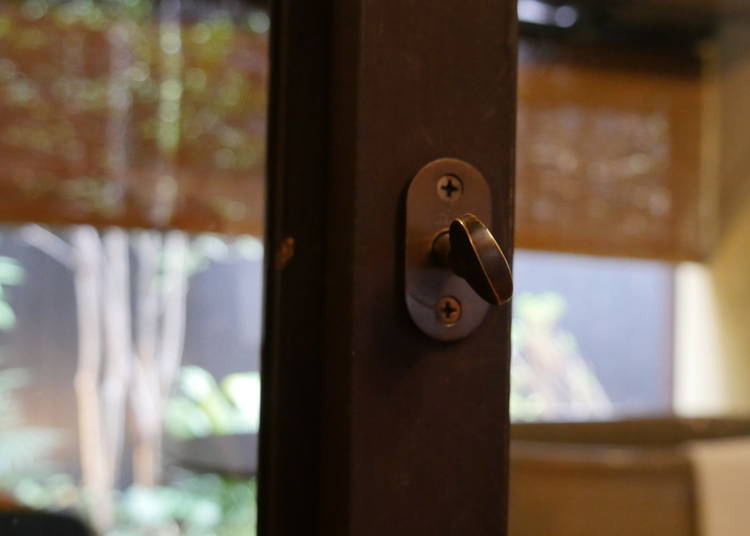 Even the lock on the glass door is original! Turn it like a screw to remove it.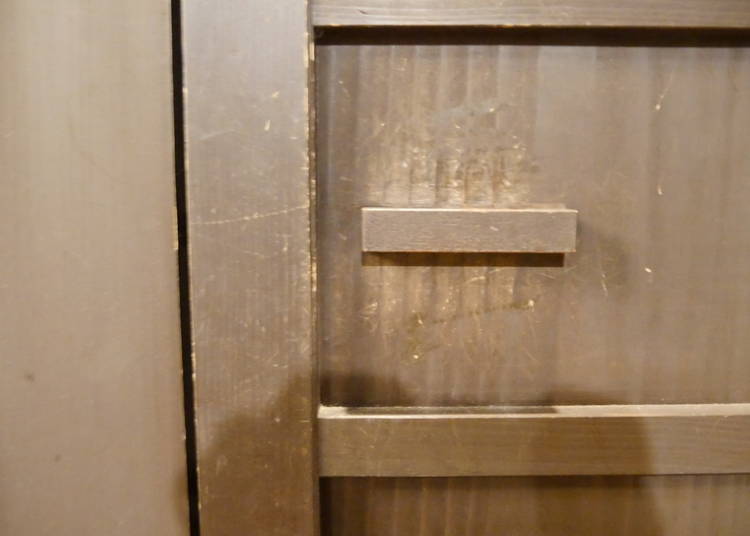 Same with the toilet door lock - guests often have trouble here!
The building has free Wi-Fi, a TV, an electric kettle, microwave, refrigerator, cutlery, an air purifier with a humidifier, a safe, and a multi-charger for smartphones. There is also a shared washing machine with a dryer.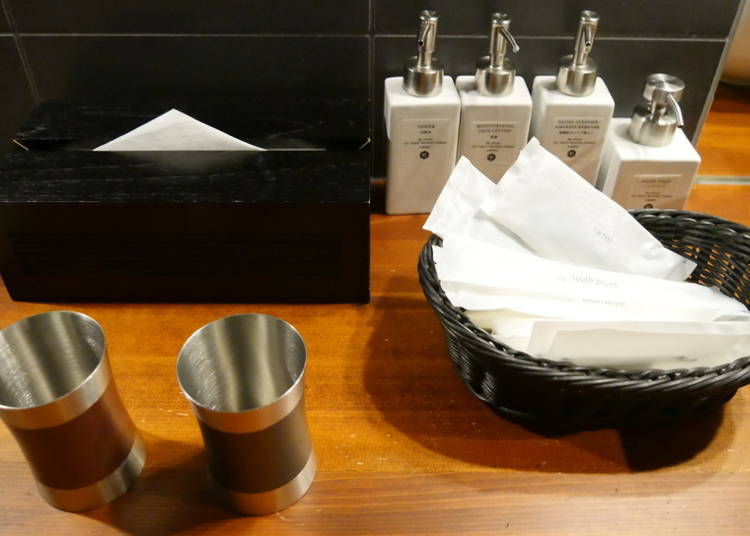 Guests can enjoy all kinds of amenities, including toothbrushes, razors, shampoo, conditioner, body soap, facial cleansing wash, lotion, and moisturizing cream.
Pack Your Stay With Kyoto Experiences!
Along with the fantastic rooms, Kyoto Machiya Fukune is designed to allow guests plenty of encounters with traditional Kyoto culture.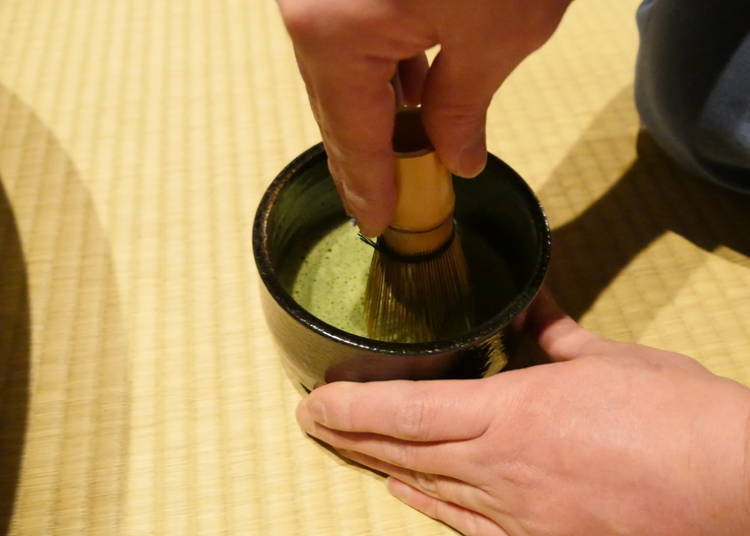 One of these is the "welcome service," where a staff member will make you tea upon arrival. While you may feel nervous, correct tea-drinking manners will be explained politely and in full, so don't hold back!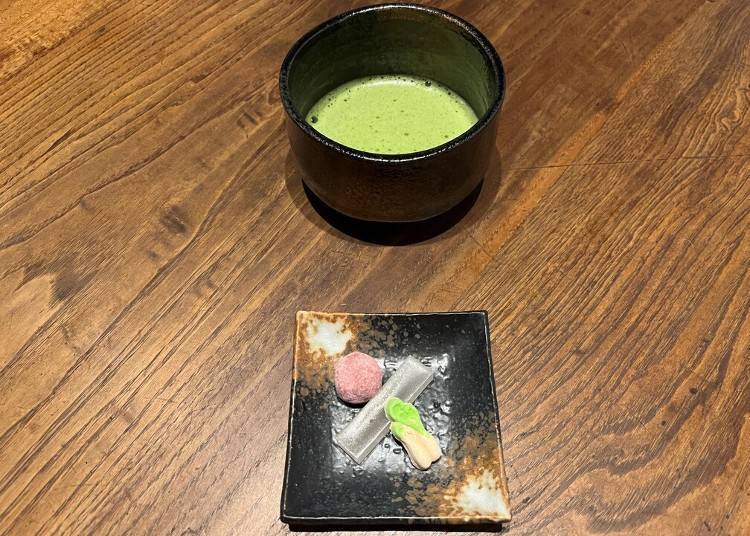 Gluten-free cookies are also served for those who do not like Japanese sweets.
And there's plenty more to enjoy! The meals (separate fee) all boast unique, innovative twists sure to delight.

This time, we were served the famous "teori-zushi" from popular Kyoto restaurant AWOMB (6,000 yen/person), a kind of hand-rolled sushi made from Kyoto's own "obanzai" traditional dish.

You can pick and arrange the ingredients you like and wrap them in a sushi roll - the ultimate Japanese dining experience!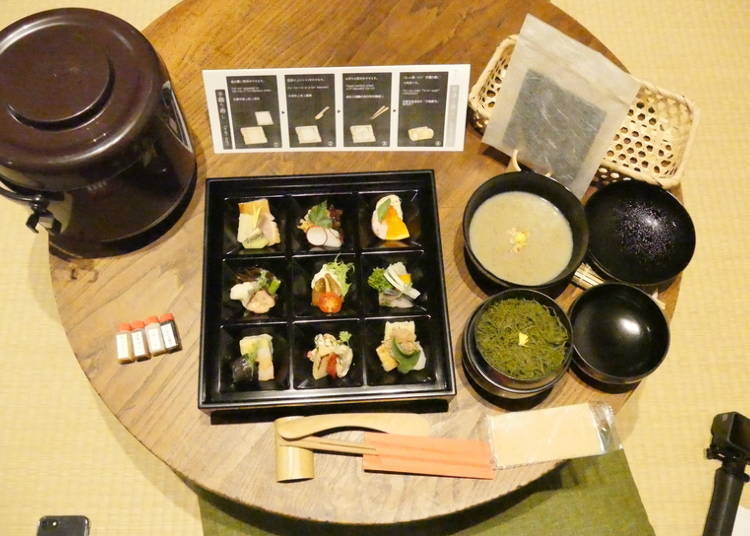 We were treated to a total of 18 different ingredients in our obanzai, including 13 types of meat and fish and four kinds of fruit. We were also served a soup made from five types of ground vegetables. Through these local, seasonal ingredients, we could fully appreciate the bounties of Kyoto.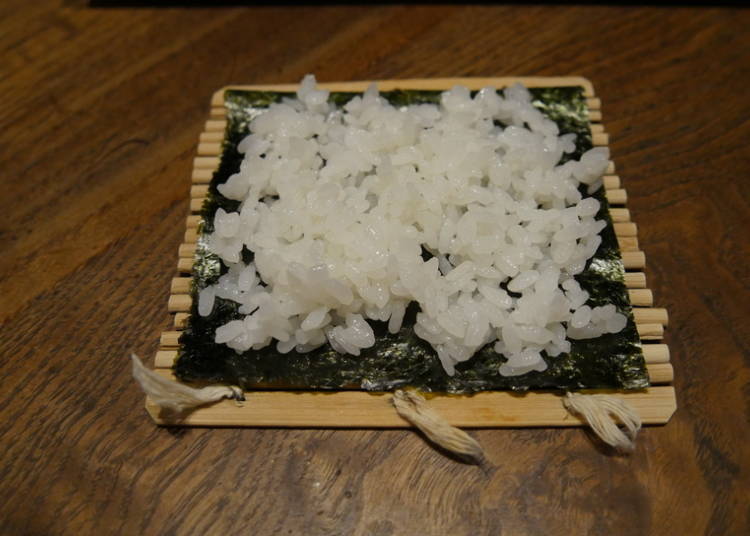 Making your teori-zushi is easy - simply start by placing a sheet of nori seaweed on the small "makisu" bamboo mat with a layer of rice.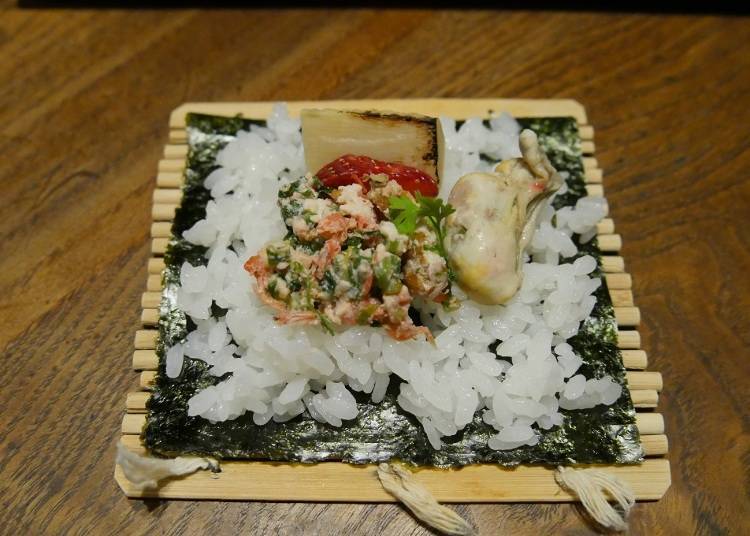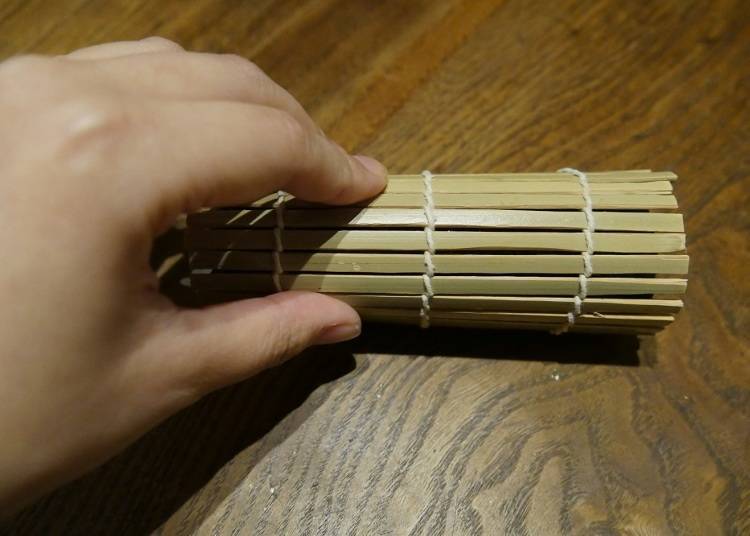 Add your chosen obanzai ingredients, and roll the makisu up!
And your kawaii teori-zushi is complete! We probably put a little too much in ours.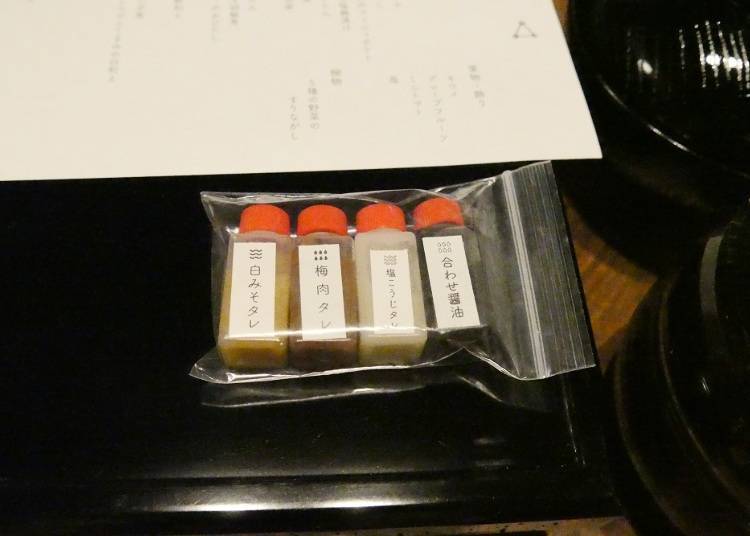 You can also add additional flavor with the provided seasonings. From the right is the "awase soy sauce," "salt and koji sauce," "plum sauce," and "white miso sauce." Each has a distinct taste, so experiment to find one you like!

Along with chowing down on a variety of fish, meat, vegetables, and more, you can also unleash your creativity upon your original sushi!

For breakfast, we got the "Japanese Breakfast Tray" (2,400 yen/person) from the long-established Kyoto restaurant Izusen.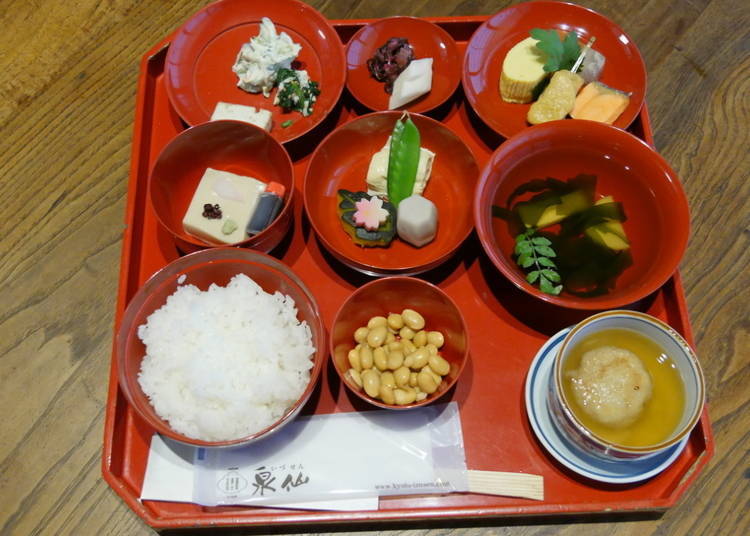 The large number of items was very satisfying, filling us with energy for the day! Although simple, the hearty taste of each ingredient and dashi broth was very appealing. The meals can also be changed to vegetarian or western cuisine, so feel free to ask when making your reservation.

For a private feast without encountering other guests, both breakfast and dinner will be brought directly into your room.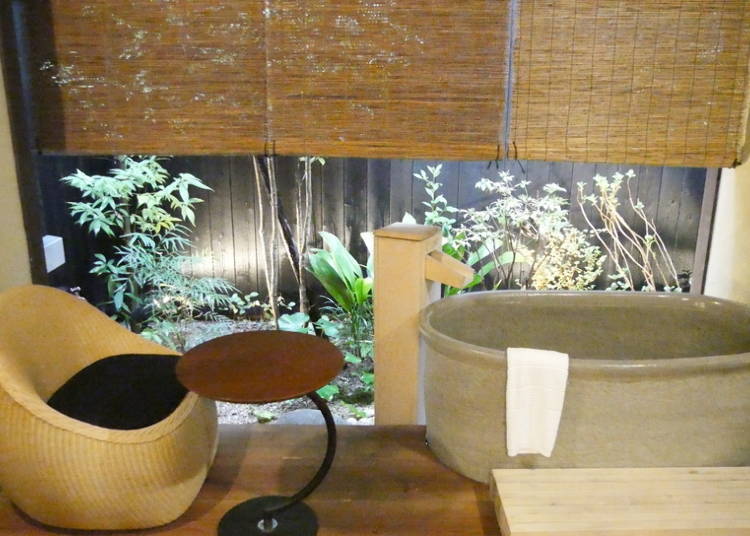 Another benefit of Fukune is the bathtub! In addition to the open-air garden bath, there is a shower and bath made of hinoki cypress wood inside.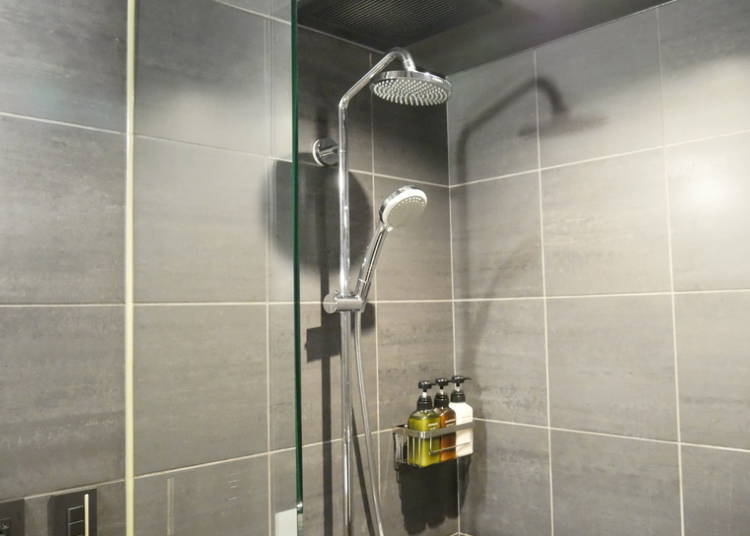 A rain shower!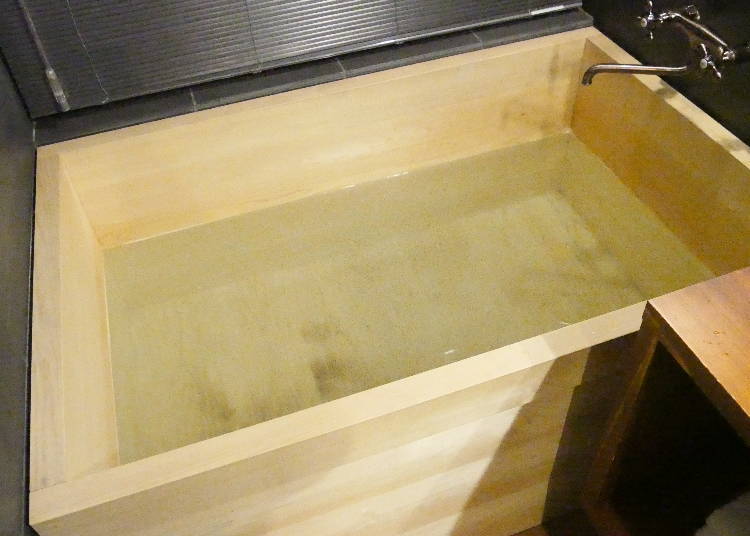 The fragrance of hinoki cypress is extremely relaxing!
Of course, you can't miss a soak in the open-air bath, which overlooks the stunning garden. While we, unfortunately, encountered rain on our stay, listening to the raindrops on the roof and smelling the humid plants of spring was a treat for the senses.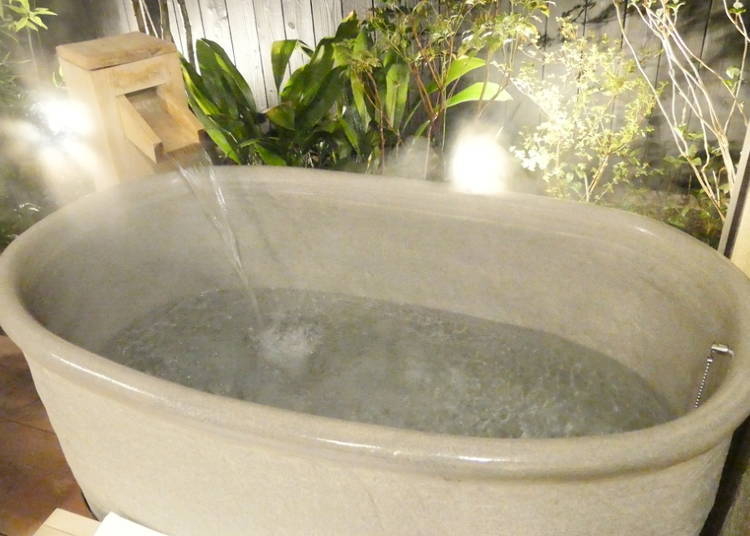 If you make the water a little hotter in cold weather, it will be just the right temperature by the time you hop in!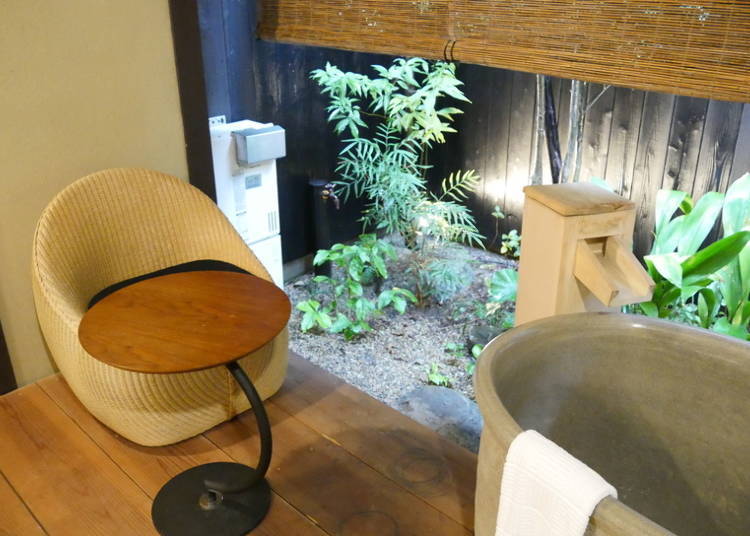 There is also a small chair and table, so bring your meal and drink to enjoy time in utter tranquility!
Use the concierge to make the most of your time!
According to Inoue, before COVID-19, around 70% of guests were from overseas, some of whom stayed for up to a week. With this in mind, he created services to ensure that international guests would have a comfortable experience.
Sofas are available too.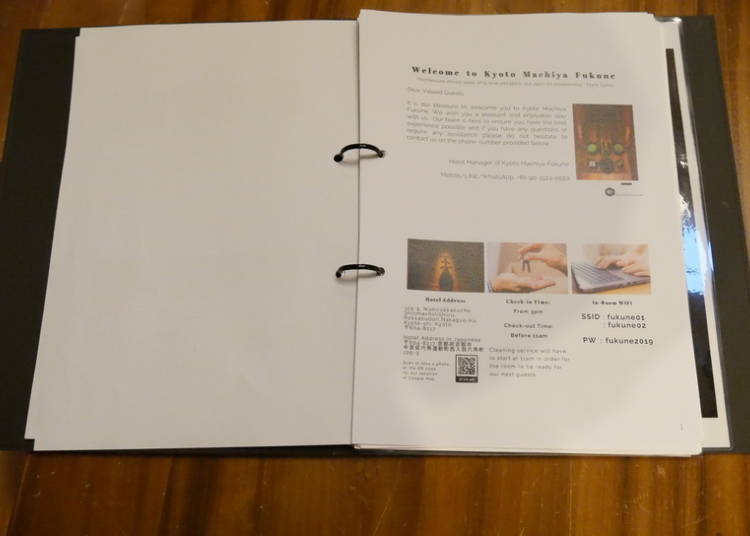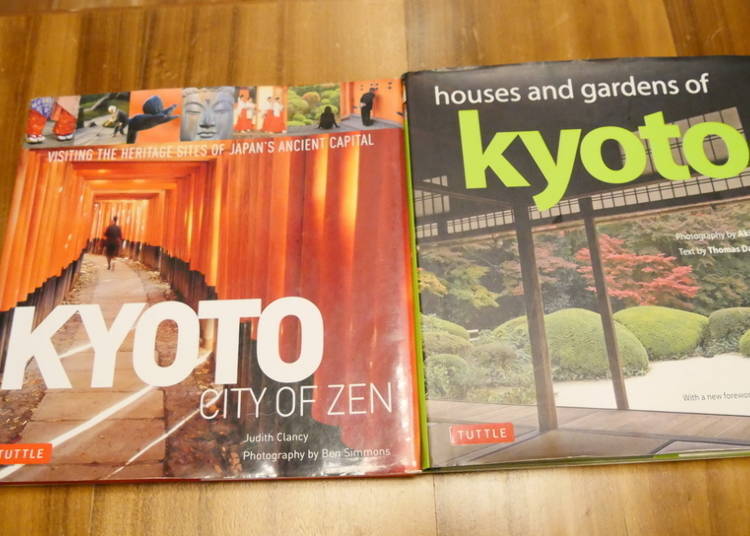 English-language welcome guides and Kyoto guidebooks.
One of these is the concierge service, where you can chat face-to-face with someone at Fukune (contactless service is available to prevent the spread of COVID-19).

If you're having any trouble during your stay, you can ask them for help. They can also provide personalized recommendations on sightseeing, restaurants, surprises for someone special, and more, to ensure the best time possible in Kyoto. The service is available in English, Spanish, and French.

Here are some of the ways Fukune suggests international visitors enjoy Kyoto!

1. Discover Kyoto Culture Through Experiences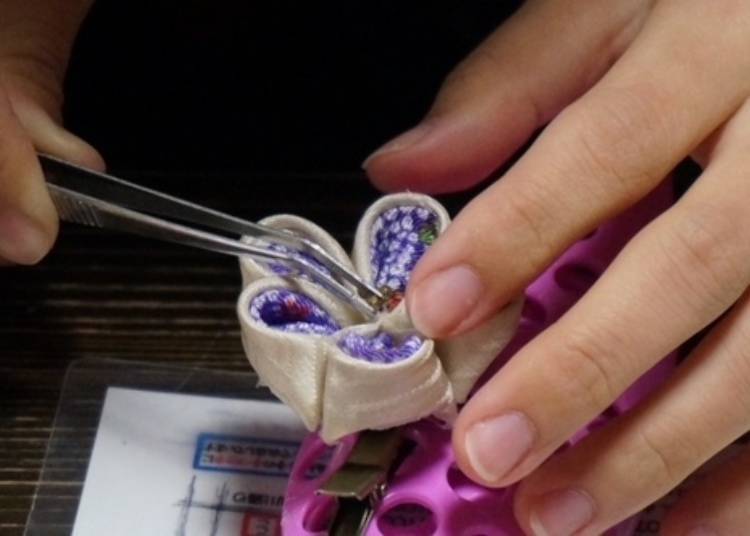 One of the best ways to deepen an understanding and appreciation of Japanese and Kyoto culture is through experiences.

One experience recommended by Fukune is "Kyo Tsumami," a traditional craft handed down since the Edo period (1600-1868), where one can make kanzashi hairpins and brooches.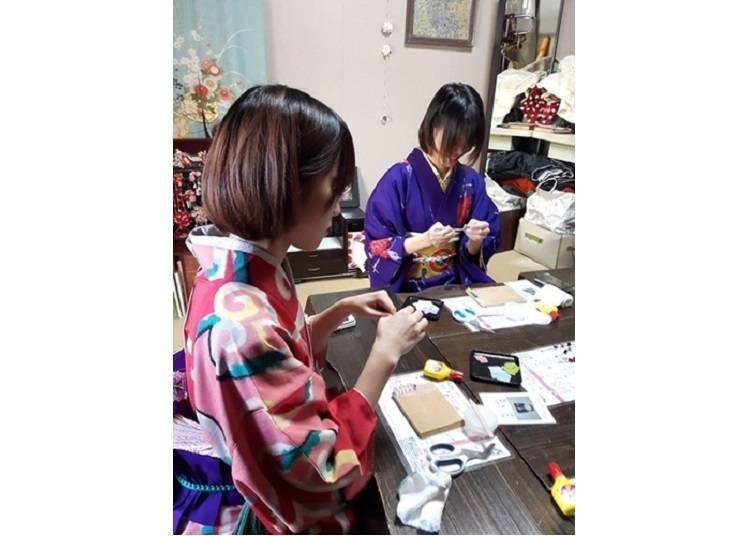 Fukune will organize a craftsperson to visit your room to demonstrate the art. Combined with a kimono rental, you'll be able to wear your kanzashi and stroll the streets of Kyoto like a geisha!

Fukune also delves into Kyoto's geisha culture through the "teahouse experience." They have a connection with a teahouse that employs both maiko and geisha, who will entertain and demonstrate the art of the tea ceremony while visitors are served elegant traditional Kyoto "kaiseki" cuisine.

Many of Kyoto's teahouses forbid first-time customers, making it difficult for sightseers to make a reservation, so this is an opportunity you shouldn't pass up!

2. Enjoy the Day-to-Day Life of Locals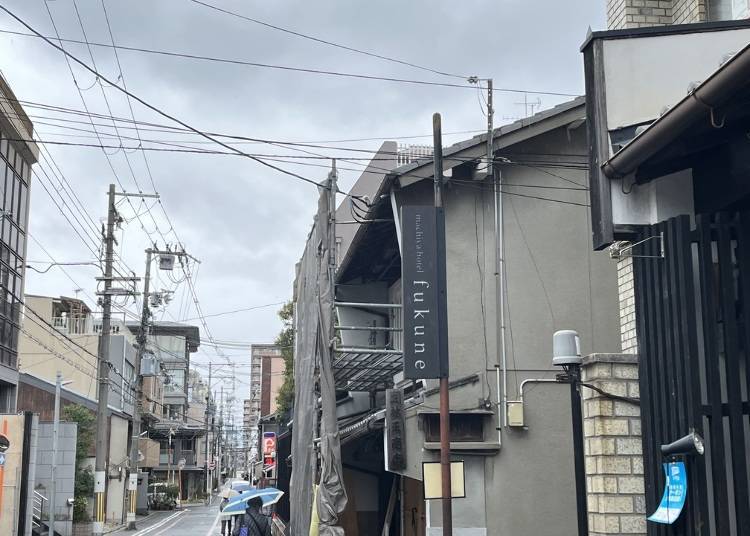 The streets surrounding Fukune are quiet and residential, and packed with fantastic shops.
Inoue and many of the concierges have deep roots in Kyoto and can offer guests numerous hints on how to live life like a Kyoto local. While touring the famous sights is important, experienced travelers will often prefer to uncover the everyday essence of a locality, finding its true heart along the way.

The kinds of tips the Fukune concierges offer aren't written in any guidebooks. They instead shed light on the places known only to those in the loop, like the best spots to get obanzai, hidden cafes, excellent bakeries, back-alley shopping arcades, and secret walking trails.

Even if you're staying a while, there's no way you'll get bored with such a wealth of information at your fingertips.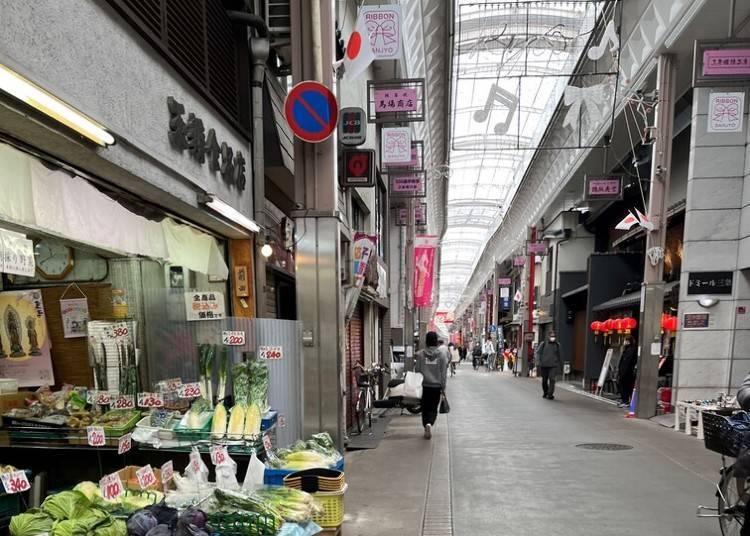 The Sanjo-kai Shotengai Shopping Arcade is a great spot to see the shopping habits of locals.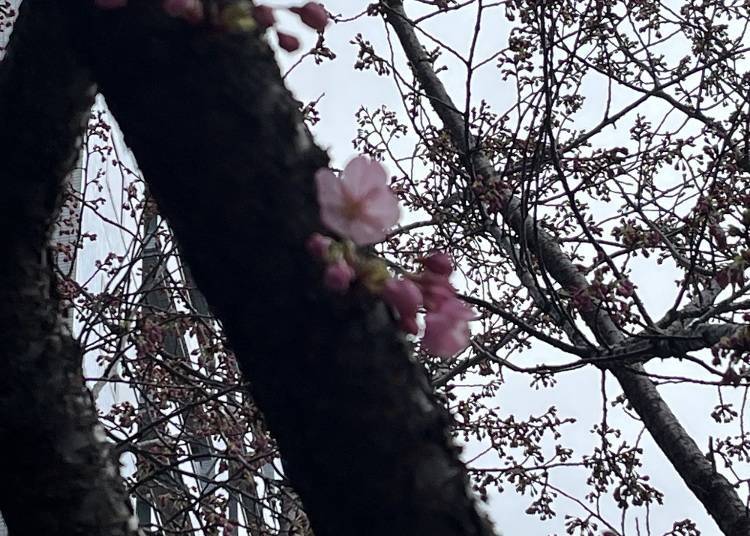 Visiting during mid-March, the staff at Fukune showed us to a secret group of Kawazu-zakura cherry trees.
In addition, there are special gift services for anniversaries, help with securing reservations at popular, often booked-out Michelin star restaurants, and more.

If you're staying at Fukune, definitely take this rare, once-in-a-lifetime opportunity to craft the ultimate Kyoto itinerary with expert assistance!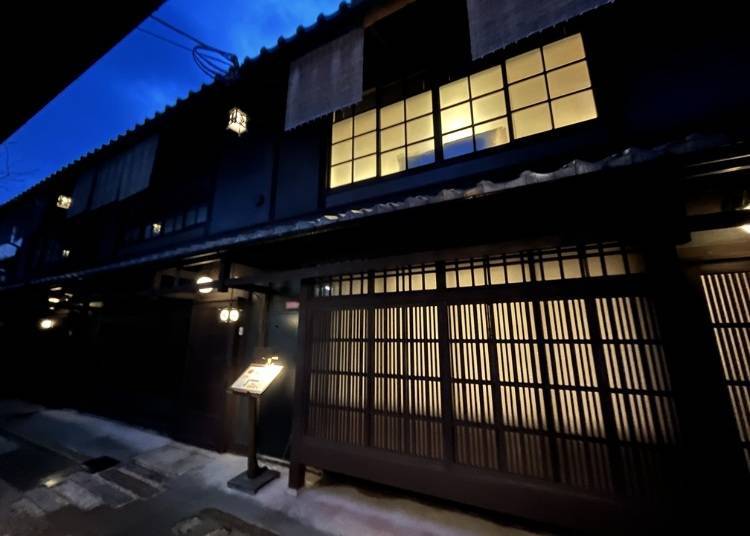 The atmosphere is equally stunning at night.
In the words of Inoue, "The real Kyoto can be found by stepping off the beaten trail and into the extraordinary." Indeed, Kyoto Machiya Fukune is nothing less than extraordinary and will guarantee both a comfortable stay and valuable insight into a side of Kyoto unseen by most visitors.

Health & Safety Measures
Indoor disinfection measures taken - Sanitizer installed - Disinfected after each guest leaves - Ventilation measures in place - Staff wear masks, gargle, wash hands regularly, disinfect, and monitor body temperature - Entry declined to anyone who is feeling unwell - Masks required/temperature check enforced - Limitations on room service - Contactless payment support available - Automatic, contactless check in and support available
Address

Nakagyo-ku Nishirokkakucho 105-3, Kyoto, Kyoto, 604-8217
View Map

Nearest Station

Karasumaoike Station (Karasuma Line / Tozai Line)
10 minutes on foot


Vacancy search, reservation

from

40,500JPY

1room, 2adults

Check with our partner site as the latest rates, rate details, and guest room requirements may vary.
Article by: LIVE JAPAN Editorial Team

*This article is accurate as of April 2022. Confirm the latest information on official websites before making plans.
*This information is from the time of this article's publication.
*Prices and options mentioned are subject to change.
*Unless stated otherwise, all prices include tax.