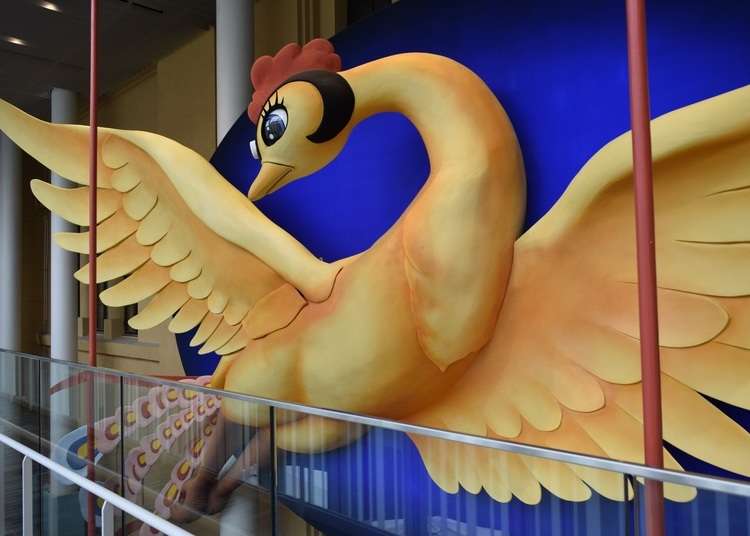 The Kyoto International Manga Museum opened in 2006 as a joint project between Kyoto City and Kyoto Seika University, which offers manga studies as an academic discipline.

Learn about the history and production methods of world-renowned Japanese manga, and see exhibits of different manga from different eras.

Originally an elementary school, this large space now holds nearly 300,000 manga in its collection, including 50,000 popular manga titles that you can freely read during your visit.

Let's take a trip to the Kyoto International Manga Museum, where you can and read, learn about, and experience manga. Coronavirus countermeasures are strictly in place throughout the building.

Top photo: Display from manga masterpiece "Phoenix" ©Tezuka Productions
Kyoto International Manga Museum is Super Convenient To Access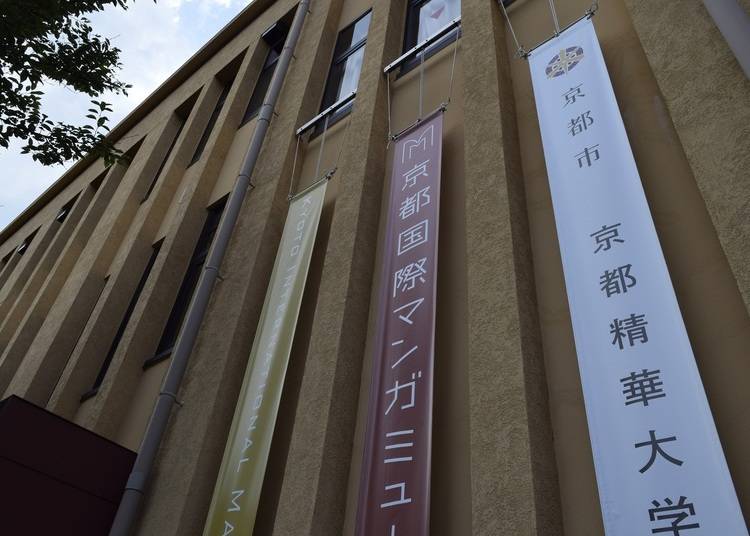 The Kyoto International Manga Museum is conveniently located on Karasuma Dori immediately after exiting Karasuma Oike Station (Exit 2) on the Karasuma Subway Line and Tozai Line. The surrounding area is an old business district with many restaurants.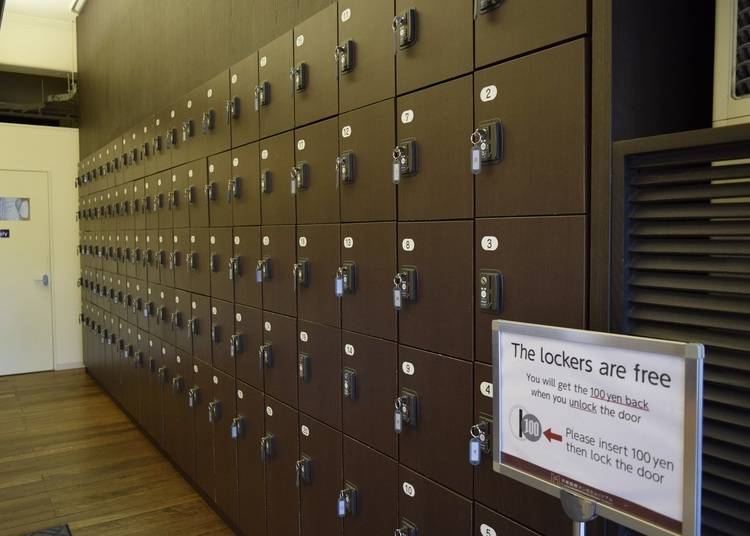 Coin lockers are available near the entrance. Store your luggage for a refundable 100 yen fee (returned after reclaiming your luggage), and enjoy reading manga comfortably.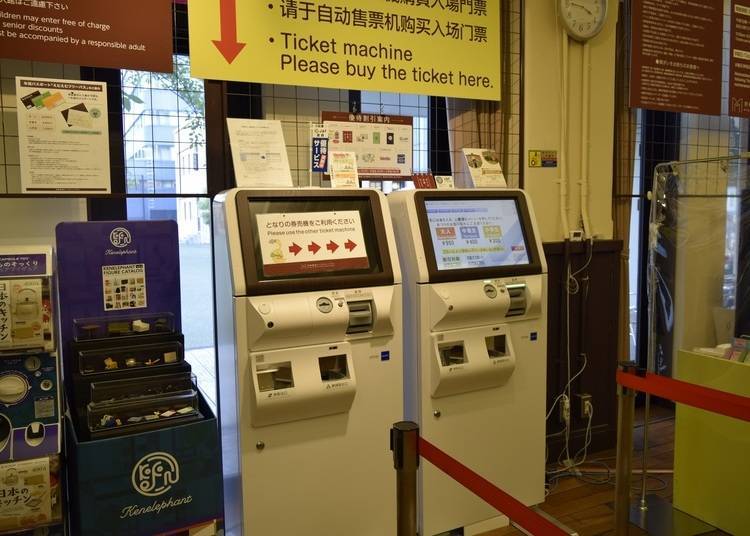 You will be required to check your temperature and disinfect your hands before entering. Purchase a ticket at the automatic ticket vending machine, proceed to the reception, and head inside.

Admission is 900 yen for adults, 400 yen for junior high and high school students, and 200 yen for elementary school students (tax included).
Browse and Read 50,000 Japanese Manga for Free!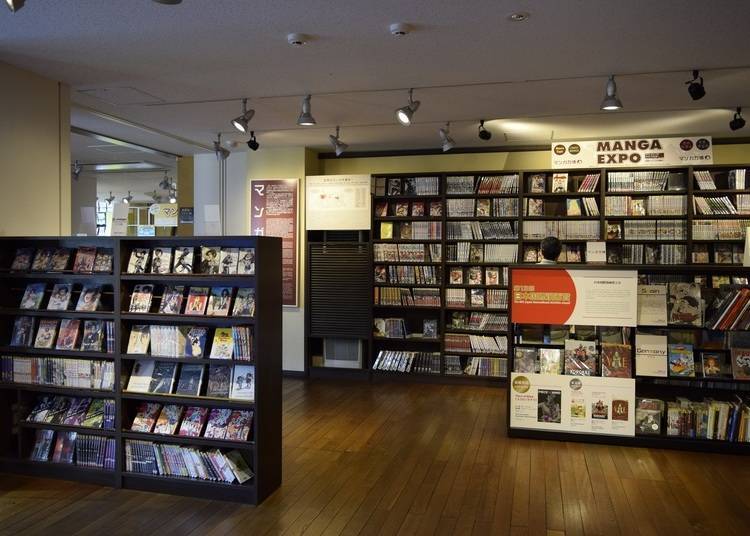 Once inside, head to the Manga Expo Corner. Check out Japanese manga titles translated into English, French, Thai, and more! There are also several titles from overseas.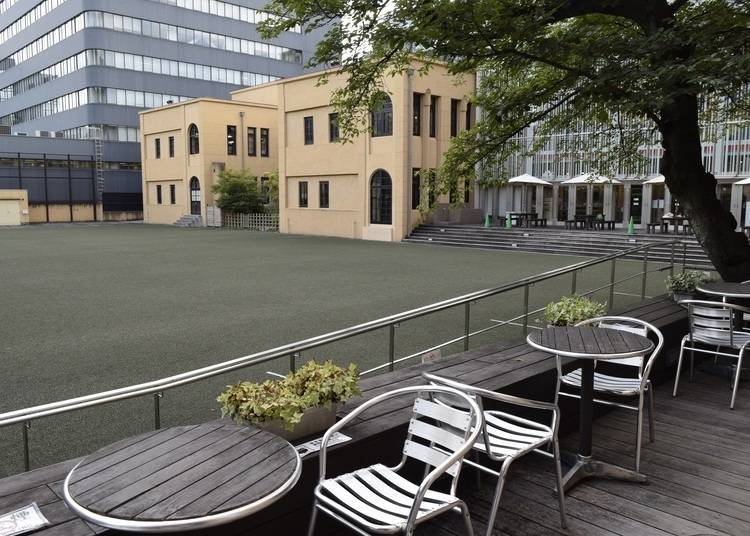 Formerly a school, the building housing the Kyoto International Manga Museum was constructed in the early Showa period in 1869.

The schoolyard has been renovated into a garden where you can read Japanese manga while lying on the grass! Blanket and parasol rentals are available (fees apply).

The retro hall is lined with bookshelves from the 1st to 3rd floor. There are about 50,000 books written between the 1970s and 2005. The 1st floor has mostly shonen (boys) manga, and the 2nd floor has mostly shojo (girls) manga. The 3rd floor is for kids. Pick up a book and start reading as soon as you step inside!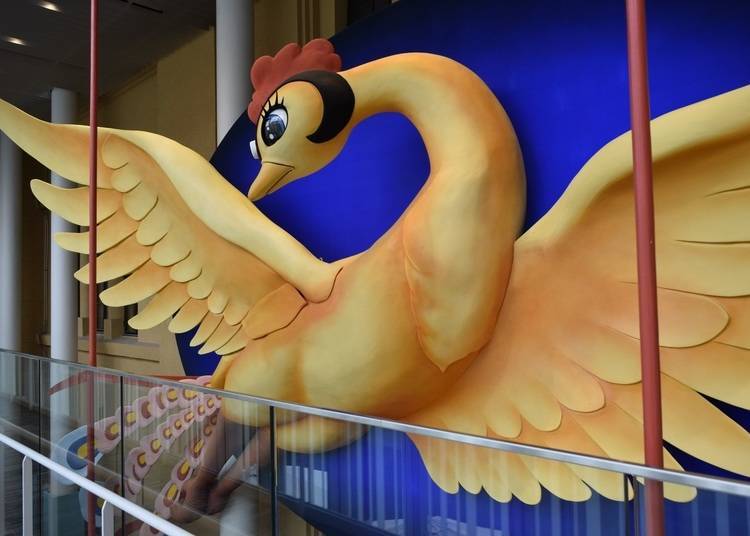 ©Tezuka Productions
A giant wooden sculpture based on the manga masterpiece, Phoenix, hangs on the second-floor atrium wall. It is 4.5 meters in height and 11 meters in length. Get an up-close look at it from the hallway, and prepare to be overwhelmed by its beauty and power!
Manga from 100 Years Ago to Present!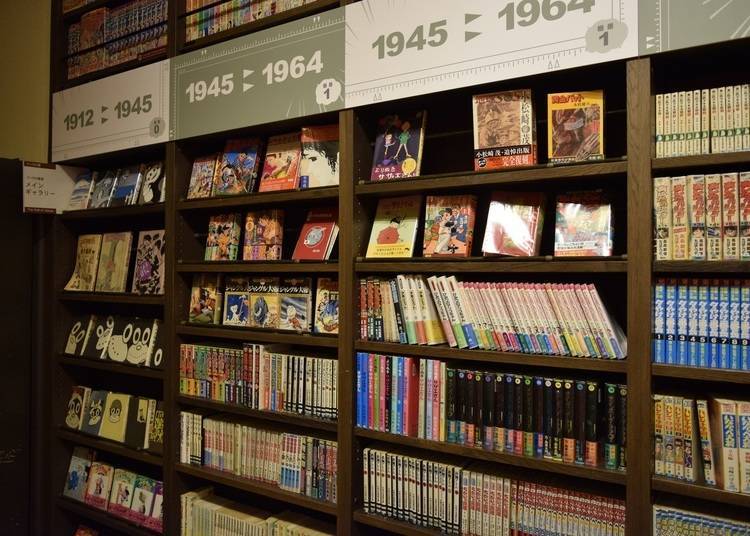 What used to be an auditorium is now divided into several displays of manga and related materials. The main gallery is lined with manga from as early as 1912.

Titles include "Norakuro" (by Suiho Tagawa), a popular manga from 1931 written with old Japanese kana, and "Jungle Emperor" (by Osamu Tezuka), which was published in a magazine in 1950, and later became an anime loved across generations.

You can also re-read other popular old-school manga such as Sazae-san and Tetsujin 28-go. Head to the reading space, pull up a chair, and read to our heart's content!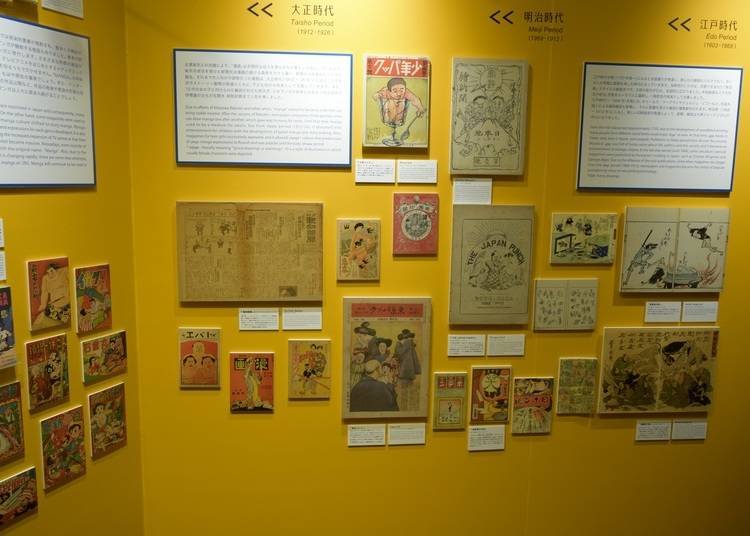 In the middle Edo Period (around 1720), woodblock print caricatures gained popularity throughout Japan. The Yellow Wall provides an at-a-glance look at the history of manga over the years.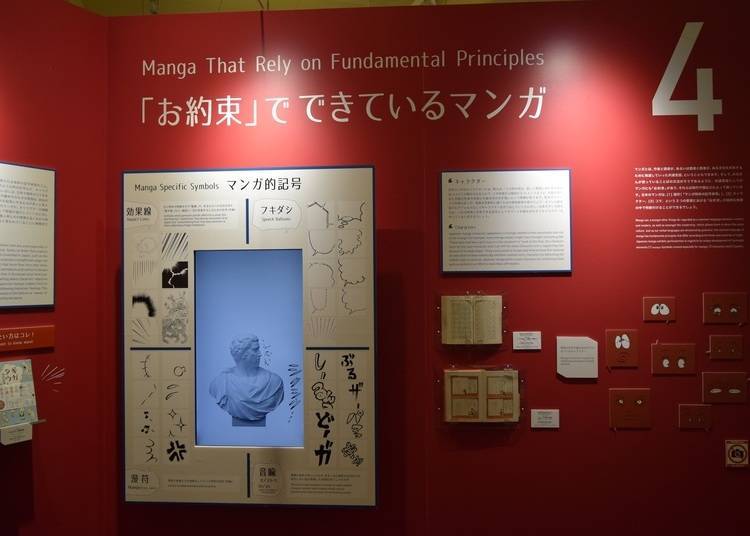 The Red Wall explains how to read manga correctly, including the correct order to read panels, and the meaning of specific manga symbols. Descriptions are also written in English throughout the entire museum, so even visitors from abroad can enjoy the full experience!
A Reading Room of Rare Works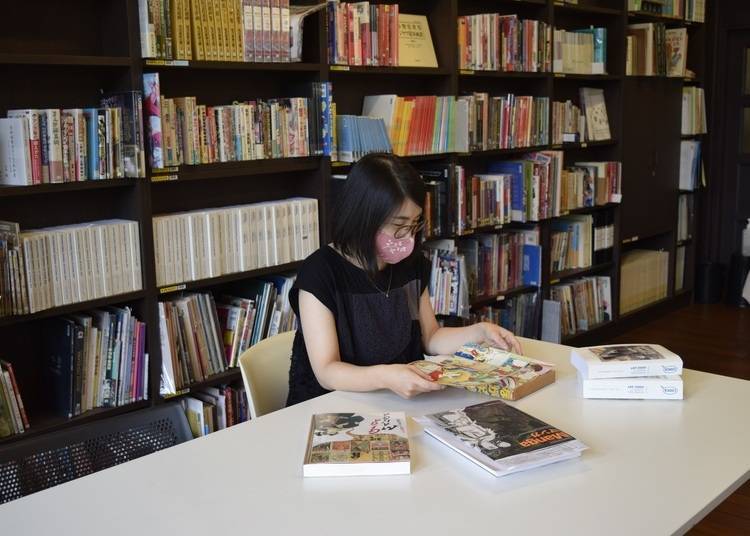 If you register as a member, you can browse magazines and materials from before the 1970s that are stored in the basement. Staff members can advise you and help you find any manga you are looking for. It's a valuable learning experience for anyone interested in the culture of manga!
Plaster Hand Models of Popular Artists
Manga fans will love the second-floor gallery, which displays plaster hand models of artists who have visited the Kyoto International Manga Museum. There are models from artists such as Katsuhiro Otomo, Hayao Miyazaki, and Fujiko Fujio. You can even watch a short video that shows how the manga artists made these hand models.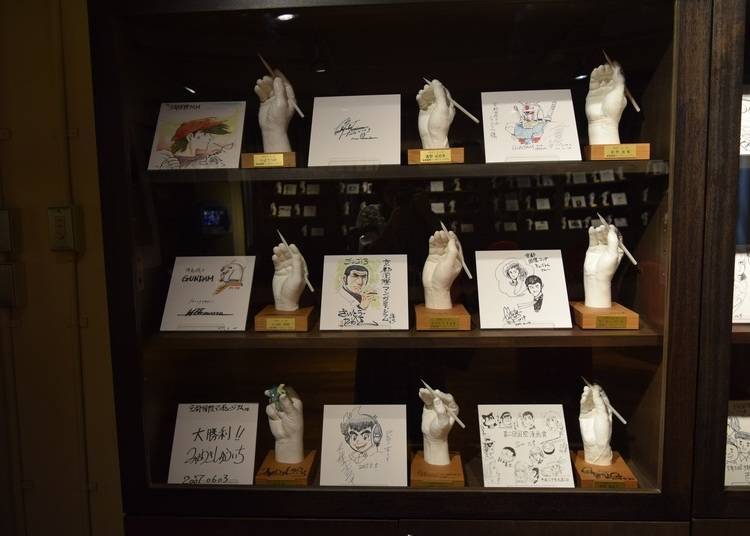 These aren't mere hand models. These are the hands of the artists who have produced some of your favorite works! It's also fun to compare the hand sizes and see them side-by-side with manga they drew.
Caricatures, Manga Drawing Workshops, Kamishibai, and More!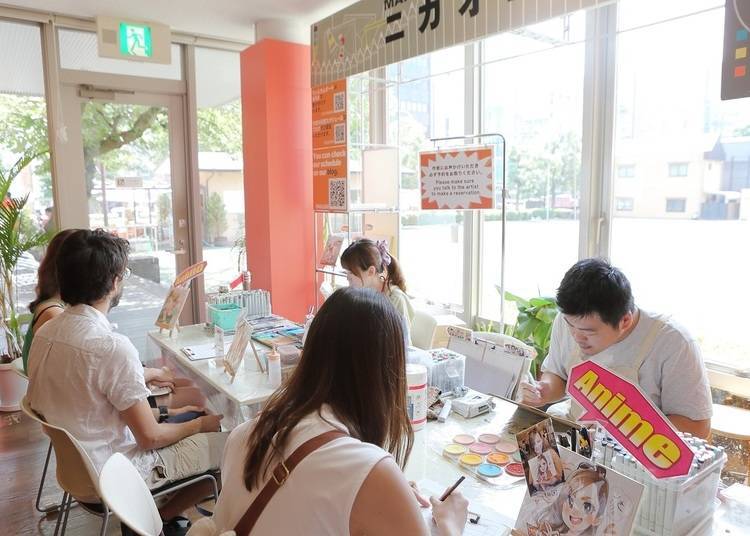 Past the 1st Floor Manga Expo Corner is the Caricature Corner, where a professional artist will draw your caricature. Check out their different styles, and pick an artist to commission! You can make an appointment and read manga while you wait. You can also request drawings based on photos you brought.

・Fee: 1,500 yen per person (about 20 minutes), 2,500 yen for two people (30 minutes)
*The number of people indicates how many people will be drawn on one single sheet of paper (tax included)
・Dates: Saturdays, Sundays, and holidays *Held irregularly on weekdays
・Time: 11:00AM-5:30PM
・Advanced reservations not required; makes a same-day appointment at the Caricature Corner (first-come-first-served basis), ends when slots are full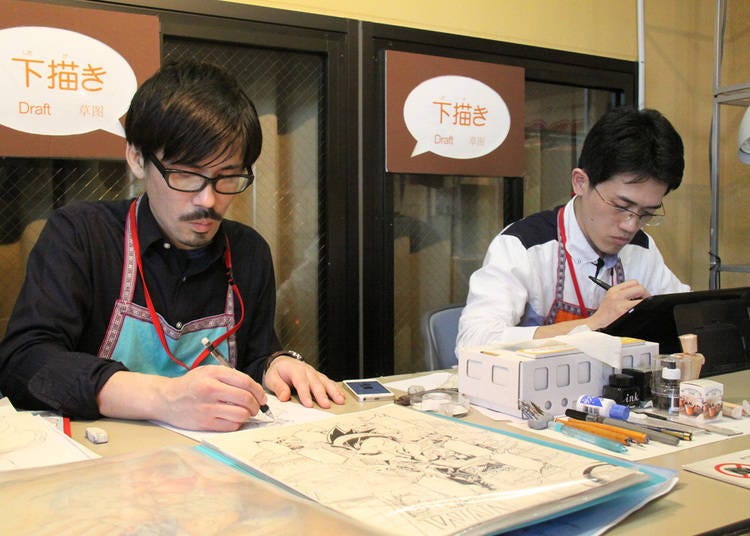 Past the Caricature Corner is the Manga Studio, where young manga artists give live demonstrations of their drawings. Watch in awe as these pros show their skills! If you want to become a manga artist, why not ask them for advice?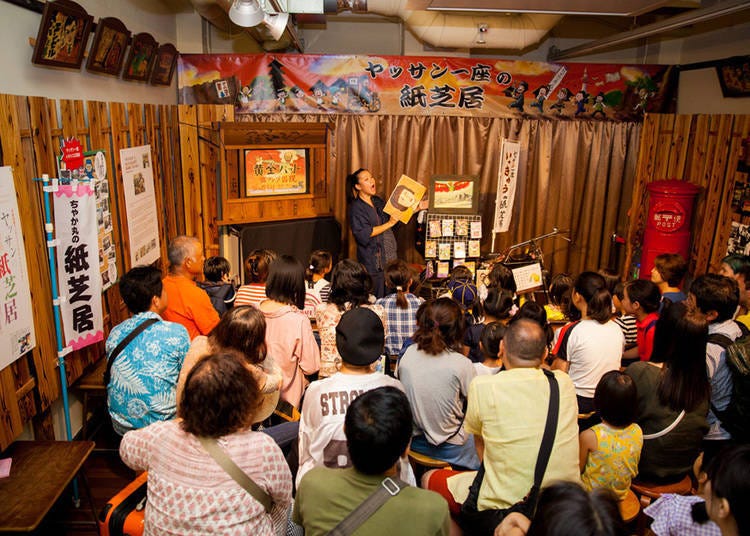 Until 1960, before TV was available in every household, one of the most prominent forms of children's entertainment in Japan was kamishibai, or picture-story shows, that were held around the town. Kamishibai (literally "paper theater") is storytelling along with pictures displayed in a wooden frame "stage".

A different picture accompanied each scene, and children were drawn into the interactive storytelling. You can watch a kamishibai reproduction in the Kamishibai Hut on the second floor, a popular event known for bringing smiles to the faces of adults, children, and tourists alike.
Unique Manga-Related Goods and Souvenirs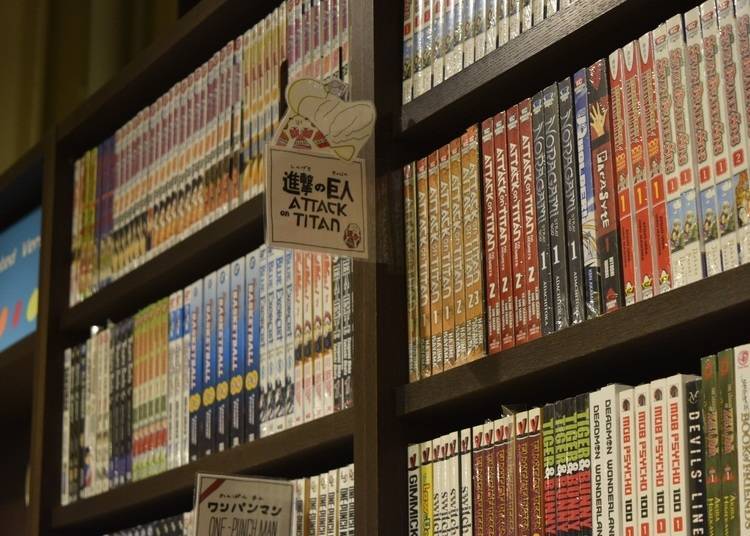 The Museum Shop on the 1st floor sells nearly 5,000 manga-related items that fans love, including English versions of Japanese manga. Based on popular series such as Attack on Titan and Dragon Ball, these goodies are sure to make wonderful gifts for friends both in Japan and overseas.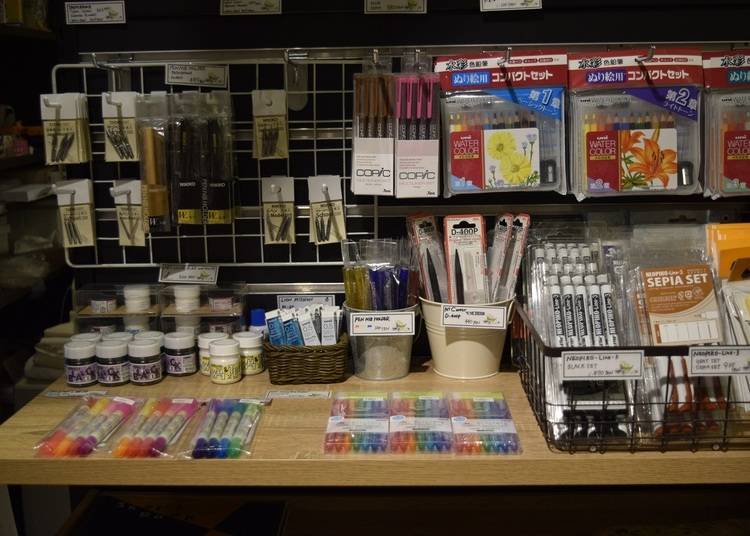 As a manga museum, you can also find all the tools you need for drawing manga, including writing utensils and screen tones.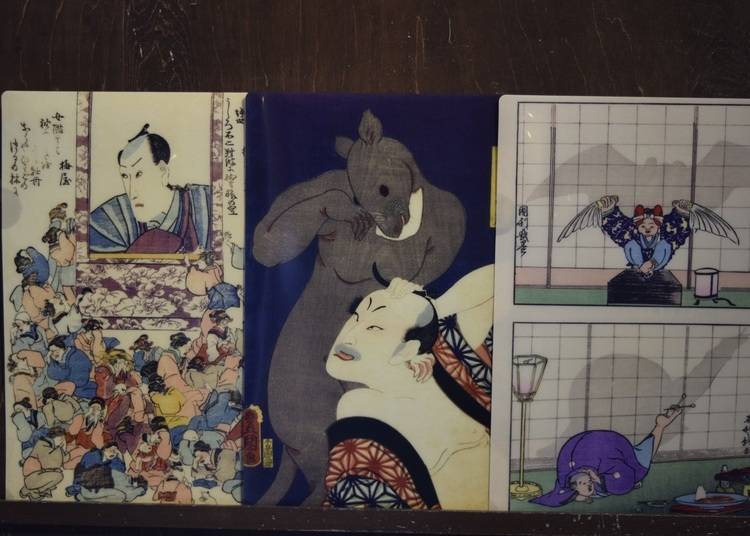 These clear files (330 yen each, tax included) depict caricatures from the Edo Period. They are original products of the museum and very popular with tourists.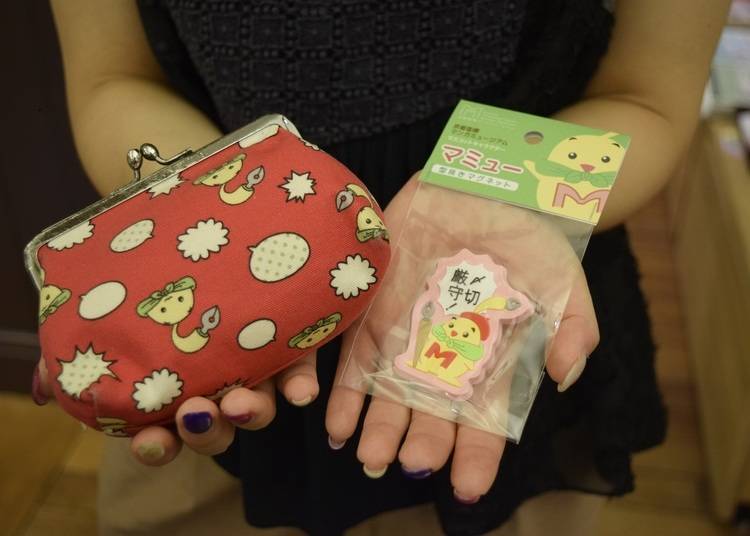 Left: purse (1,458 yen), Right: magnet (540 yen), tax included
There are also many character goods featuring Kyoto International Manga Museum's mascot, Manyu.
Museum Cafe Decorated with Manga Drawings
Near the entrance is Maeda Coffee, a cafe founded in Kyoto in 1971. Their coffee is made in-house with a carefully-selected blend of coffee beans. You can also order light meals such as spaghetti, curry, and sandwiches.

There is a spacious, outside deck that overlooks the lawn and the rest of the building. Inside the cafe, hand-drawn illustrations by popular manga artists decorate the entire wall. Can you find drawings by your favorite manga artist?

While not up to date with the latest issues, there are many popular manga such as Dragon Ball, Naruto, and Demon Slayer: Kimetsu no Yaiba. Same-day re-entry is allowed, so you may leave to do some sightseeing, and then come back when you're done.

Drawing nearly 270,000 visitors a year, you will see for yourself why this museum is so popular the moment you step inside!
Regularly cleaned and disinfected; sanitizer available; ventilation in building; partition plates installed; all staff required to wear masks/wash hands/gargle/use sanitizer/take temperatures; limited entry, reservations required; may refuse customers in poor condition; all customers required to wear masks/ check temperature; automated check-in, non-face-to-face support
Address

Karasuma-dori Oike-agaru, Nakagyo-ku, Kyoto-shi, Kyoto, 604-0846
View Map

Nearest Station

Karasumaoike Station (Karasuma Line / Tozai Line)


Phone Number

075-254-7414
Written by: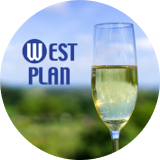 *This information is from the time of this article's publication.
*Prices and options mentioned are subject to change.
*Unless stated otherwise, all prices include tax.
Limited time offer: 10% discount coupons available now!