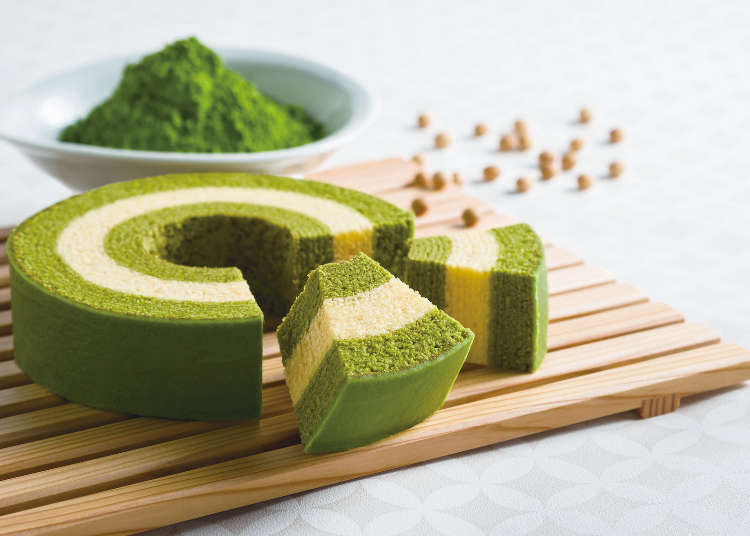 Kyoto is full of wonderful matcha infused sweets, and these days Kyo Baum is in the spotlight. It has both matcha and soy milk cake, making baumkuchen that's beautiful in appearance with a soft and moist texture and the luxurious scent of matcha.

Kyo Baum is the perfect souvenir. Let's break down what goes into Kyo Baum and gives it its complex deliciousness!
Kyoto: An eternal top destination in Japan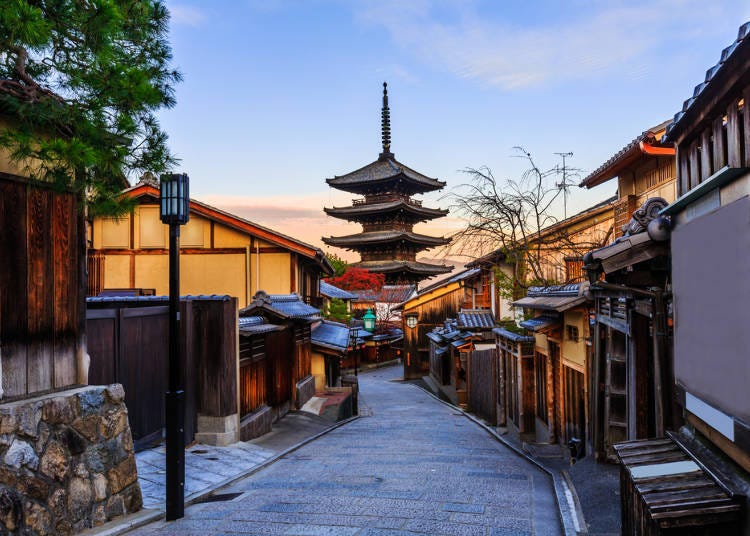 There's no getting around it: historic Kyoto is one of the places you'll absolutely want to go when traveling Japan. Traditional sights from ages past still remain there, and its townscape is beautifully composed. No wonder visitors consider Kyoto to be "pure" Japan.

Famous shrines and temples dot its Gion and Higashiyama areas. The profound architecture astounds, and the Japanese gardens clean the heart. Quiet visits to shrines or temples are another way to experience the depth of Japan.

Meanwhile, the more urban Shijō and Karasuma areas feature metropolitan sights and plenty of shopping opportunities, with brand-name shops and highly cultivated selection stores. Plus, there's great cuisine to be found. You'll encounter everything from veteran establishments than have been running for generations to avant-garde eateries and casual destinations you could visit every day.
Kyo Baum are the sweets that are "in" right now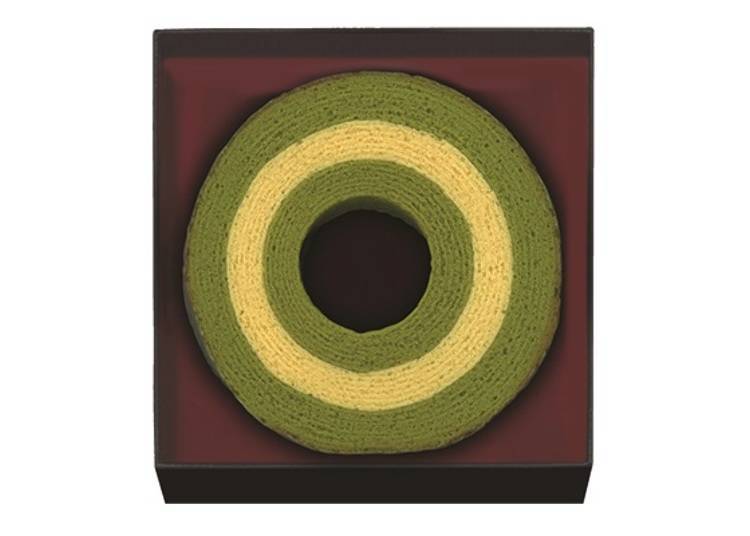 It's Kyo Baum that's shooting up in popularity in Kyoto right now. The Kyoto baumkuchen's matcha flavor creates a perfect balance of east-meets-west. Everywhere you look, you'll see visitors to Kyoto buying it to eat while they're out touring Kyoto or bring back home for friends to enjoy.
One main characteristic of Kyo Baum is how its matcha scent drifts up through the nose when you take a bite. That delicate aroma boosts its deliciousness, and with a refreshing aftertaste, you'll immediately want another bite.

Its uniquely pleasant bitterness comes from a delicate blend of matcha and sencha. It took a lot of taste-testing to find the blend that gives it the perfect bitterness.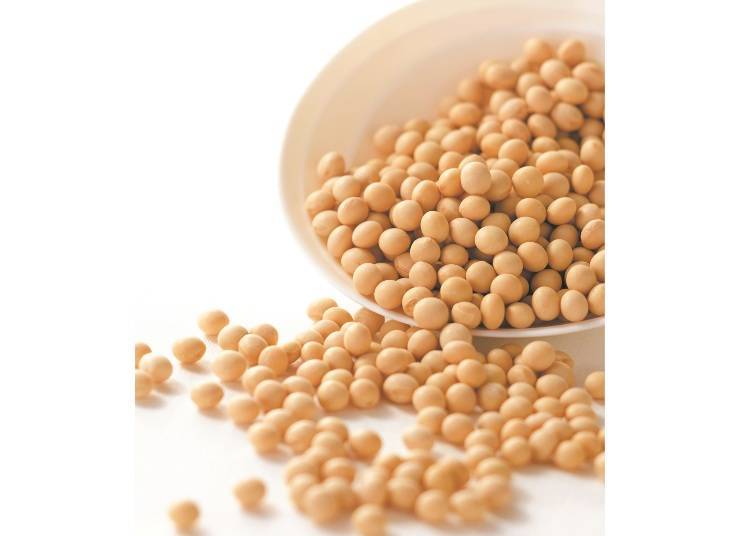 Another key feature of Kyo Baum's deliciousness is the its white cake layer made with soy milk, which gives balance to the matcha layer. Only the best soy milk, made with Kyoto's pure groundwater, is used to make soy milk cake with rounded and rich flavor.

The dough for the matcha and soy milk layers are both made with whipped butter and blended carefully by hand. It takes work, but that careful attention is what gives makes the cake moist, fluffy, and melt in your mouth.
Kyo Baum has the perfect thickness for a generous bite at 3.5 centimeters. (1,080 yen minus tax) This here is the usual kind of Kyo Baum you can buy at most specialty or souvenir stores in Kyoto.

However, there's also a version that's 5.25 centimeters in width (1,620 yen minus tax), a size that's sure to satisfy you. And sure, you could bring it back to enjoy privately, but it's also a great gift for large families. As not all shops carry it, it's a rare find, so make sure you grab one if you spot it!
Seven alternate forms of Kyo Baum
As it turns out, Kyo Baum can be found in forms other than its round baumkuchen cake. Shops will offer Kyo Baum in limited-time Japanese-style sweet specials, like with soft-serve ice cream or smoothies. That said, here are seven delicious forms Kyo Baum has experienced to date. Some of them are seasonal creations, so enjoy what the season has to offer when you stop at a shop that has them.
1. With Soft-serve ice cream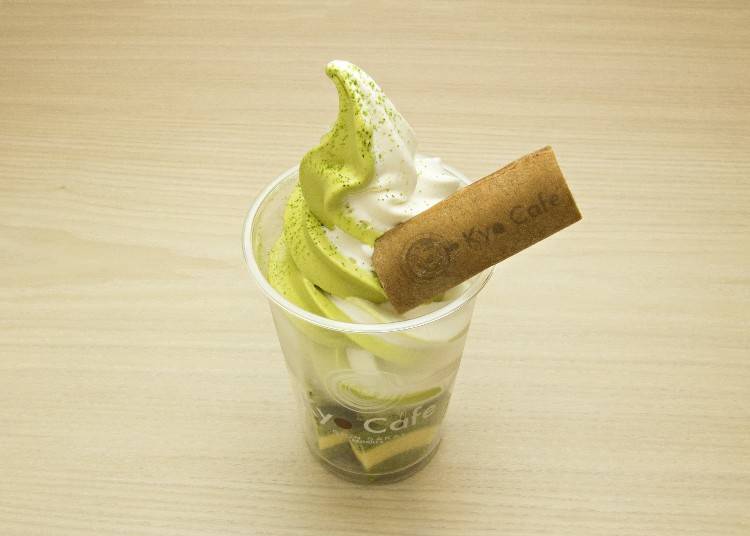 Kyoto Tower Sando / Kyo Baum Gion North version 500 yen (minus tax)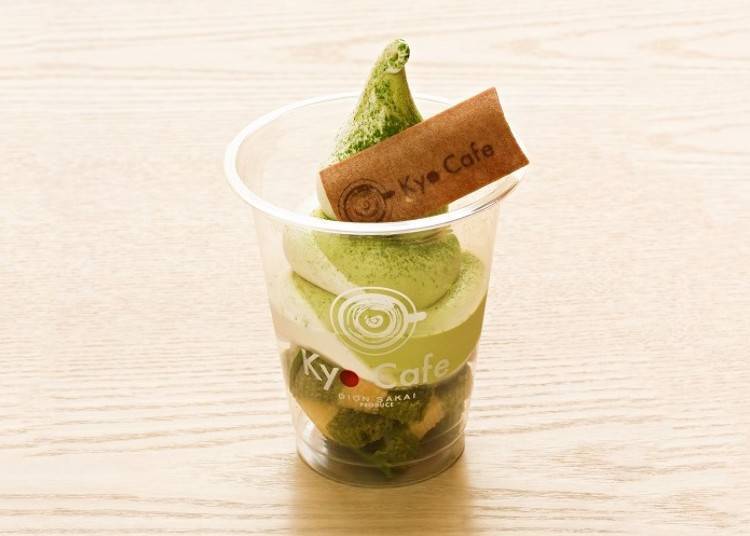 Kiyomizu limited edition 500 yen (minus tax)
A large slice of Kyo Baum topped with soft serve ice cream. The cold and creaminess of the ice cream matches the gentle sweetness of Kyo Baum perfectly. Scoop it up with yatsuhashi for an even greater treat!
Kiyomizu exclusive: M size 500 yen, L size 550 yen (both minux tax)
Kyo Baum smoothly blended into a smoothie. The flavor of Kyo Baum blended into a cold drink makes for a curious sensation. It would make for an invigorating treat to those tired from sightseeing. At present, it's only available at the Kiyomizu store.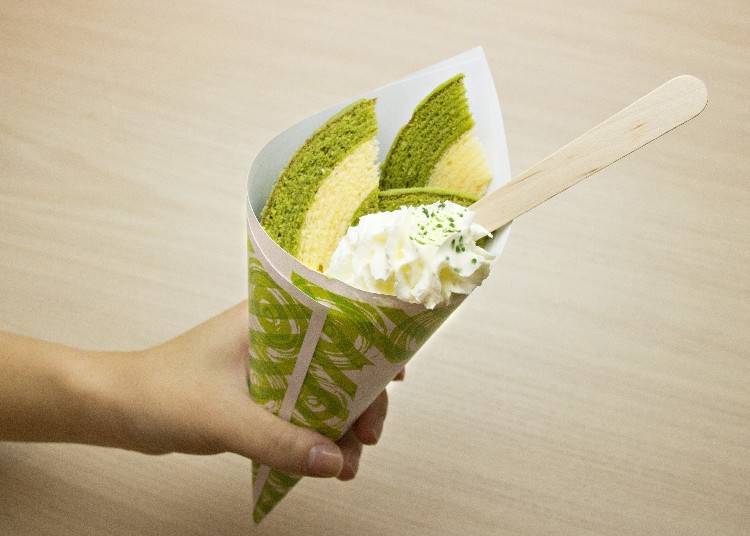 500 yen (minus tax)
A bite-sized slize of Kyo Baum topped with whip cream. Adding whipped cream gives it a rounded deliciousness to enjoy. Plus, you can eat it while you walk! Available at multiple branches, including Kiyomizu.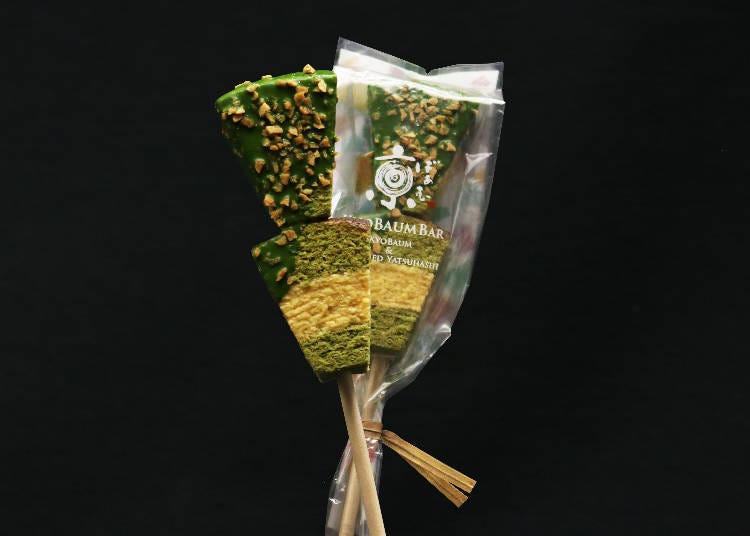 250 yen (minus tax)
A bite-sized slice of Kyo Baum topped with yatsuhashi crunch and matcha chocolate. The rich flavor of chocolate and the crunchy topping make for an entertaining treat. Available at Kyoto Tower Sando in the winter season.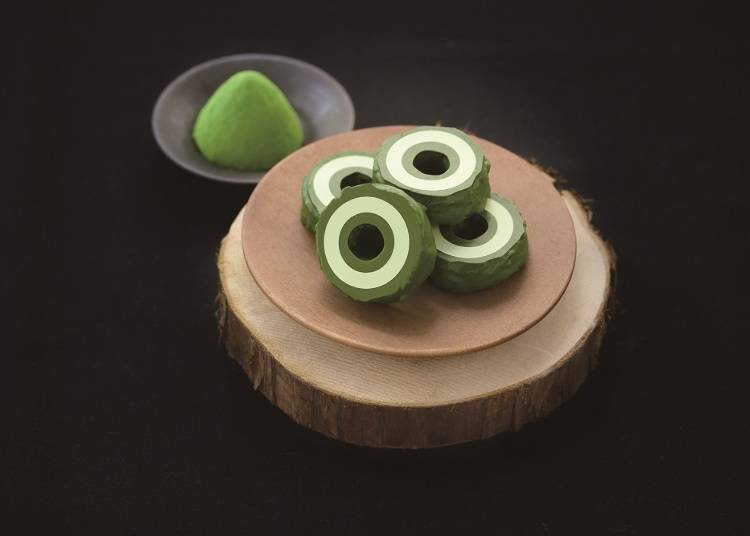 850 yen for four (minus tax)
A rich brownie fashioned like Kyo Baum. With plenty of matcha chocolate, it's a moist delight. This palm-sized confection would make for a great souvenir. Available in the winter season.
300 yen each, 1,200 for four (both minus tax)
Airy chocolate cream sandwiched between two Kyo Baum themed cookies. The contrast between the crunchy cookies and fluffy chocolate cream make for a delightful sweet. Available in the winter season. This product is only sold on the second floor of "The CUBE" shopping center, "Miyako." The mall is part of Kyoto Station's west side.
540 yen for a package of ten (minus tax)
The vivid pattern of Kyo Baum captured in sable cookies. They retain the same matcha and soy milk flavoring, but with a delightful, crisp texture. They're so good, you'll have trouble resisting them.
Eat Kyo Baum in these locations
You can buy the standard Kyo Baum or Kyo Baum sable cookies at souvenir shops all over Kyoto, but these three shops have products you won't find anywhere else. Discover a wide world of deliciousness at these Kyo Baum specialty shops!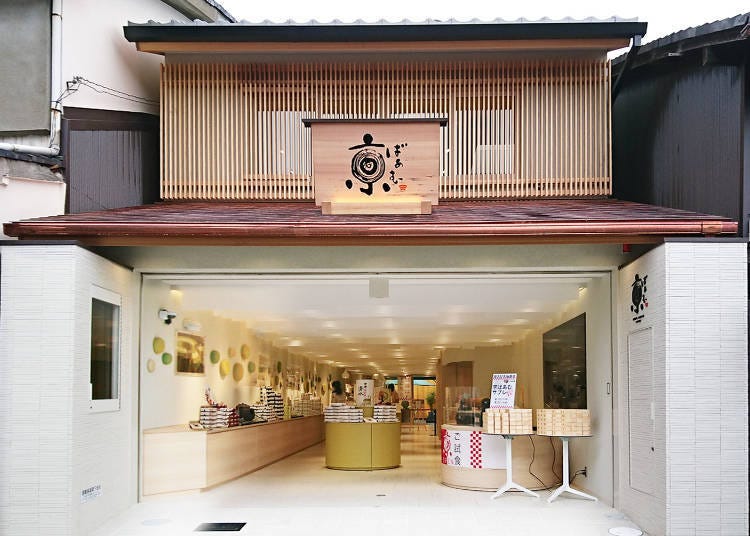 A seven or eight-minute walk from Kiyomizu-dera Temple, just a bit removed from the famous old-fashioned streets of Nineizaka (a.k.a. Ninenzaka). The spacious first floor is for shopping, but the second floor has a space for eating purchases and relaxing.

If you stop by after having enjoyed Kyoto's townscape, temples, and shrines, you'll find its relaxing atmosphere a welcome retreat.

Products available at the Kiyomizu store
・Kyo Baum (3.5 cm / 5.25 cm)
・Kyo Baum soft-serve ice cream
・Kyo Baum smoothies
・Kyo Baum cornettes
・Kyo Baum brownies
・Kyo Baum sable cookies

Nearby tourism spots
・Kiyomizu-dera Temple
・Sanneizaka (Sannenzaka)
・Nineizaka (Ninenzaka)
・Yasaka-no-Tou
・Yasaka Kōshin-dō
・Yasui Konpiragu
京ばあむ 清水店

Address

2-229 Shimizu, Higashiyama-ku, Kyoto-shi, Kyoto Prefecture, 605-0862


Nearest Station

Gionshijo Station (Keihan Line)
22 minutes on foot


Phone Number

075-525-2180
■Kyo-baum Gion-kita store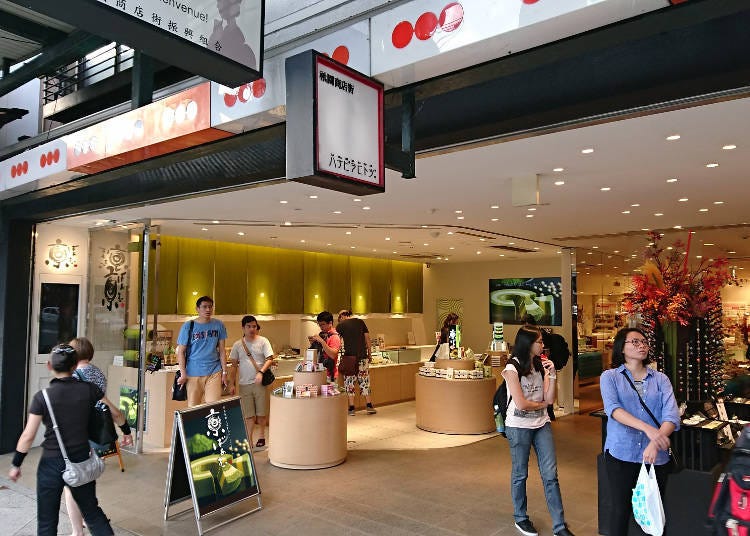 Right next to Gion-Shijō Station. This spacious shop is popular with tourists. You might encounter lines of people waiting to buy their particularly popular arranged products like Kyo Baum soft-serve ice cream. Enjoy the gentle flavor of Kyo Baum while taking in the flavor of Kyoto!

Products available at the Gion-kita store
・Kyo Baum (3.5 cm / 5.25 cm)
・Kyo Baum soft-serve ice cream
・Kyo Baum brownies
・Kyo Baum sable cookies

Nearby tourism spots
・Yasaka Shrine
・Gion Shirakawa
・Nishiki Market
・Hanamikoji Street
京ばあむ 祇園北店

Address

248 North side of Gion-cho, Higashiyama-ku, Kyoto-shi, Kyoto Prefecture, 605-0073


Nearest Station

Gionshijo Station (Keihan Line)
3 minutes on foot


Phone Number

075-561-2060
■Kyo-baum Kyoto Tower Sando store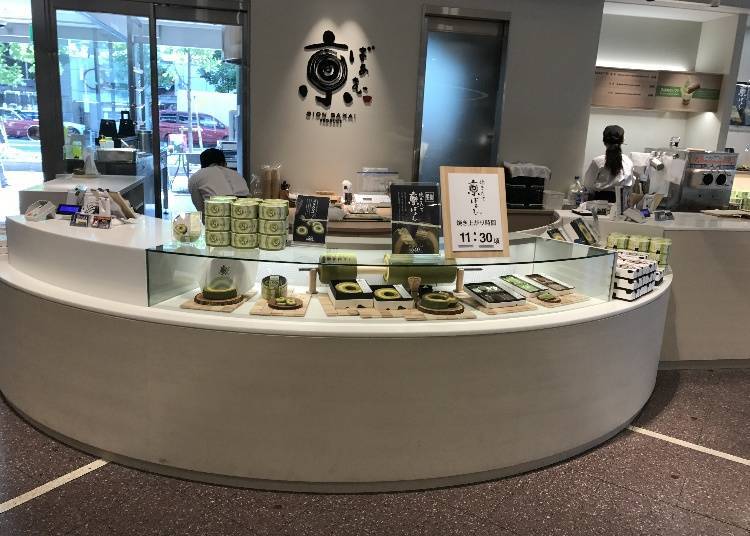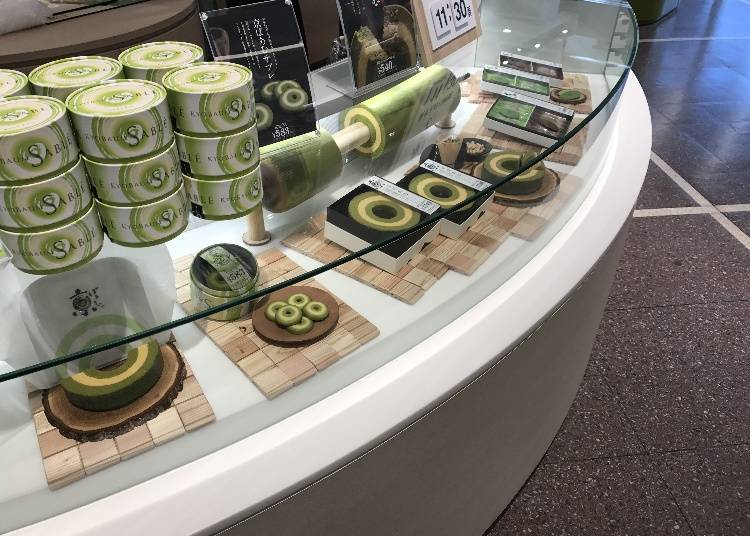 Found on the first floor of Kyoto Tower Sando, a shopping complex in front of Kyoto Station. Walking down Karasuma Street, you might be able to see Kyo Baum being baked depending on the time. The sight of it, round and delicious, stokes the appetite. The deliciousness of freshly baked Kyo Baum is a world apart, and it's yours to purchase here!

Products available at the Kyoto Tower Sando store
・Kyo Baum (3.5 cm / 5.25 cm)
・Kyo Baum soft-serve ice cream
・Kyo Baum bars
・Kyo Baum brownies
・Kyo Baum sable cookies

Nearby tourism spots
・Kyoto Tower
・Kyoto Station Sky Walk
・The Museum "EKi" KYOTO
・Higashi Hongan-ji Temple
・Tō-ji Temple
Kyo-baum Kyoto Tower Sando store

京ばあむ 京都タワーサンド店

Address

721-1 Higashishiokojicho, Karasuma Shichijo Shimoru, Shimogyo-ku, Kyoto Prefecture, Kyoto Prefecture, 600-8216


Nearest Station

Kyoto Station (JR Tokaido Line / JR Biwako Line / JR Tokaido Shinkansen / JR Kyoto Line / JR Sagano Line / JR San-in Line / JR Nara Line / Karasuma Line / Kintetsu-kyoto Line)
3 minutes on foot


Phone Number

075-744-6423
A moment of pause made blissful with Kyo Baum
Kyoto is filled with tourism spots to walk around seeing, and Kyo Baum makes for a great repose.

Why not find your favorite of all the Kyo Baum products? The standard Kyo Baum with its perfect harmony of matcha and soy milk is a perfectly good choice, too. Come to Tokyo and have a taste of Kyo Baum, a great treat and perfect souvenir!

Text by:WESTPLAN
*This information is from the time of this article's publication.
*Prices and options mentioned are subject to change.
*Unless stated otherwise, all prices include tax.