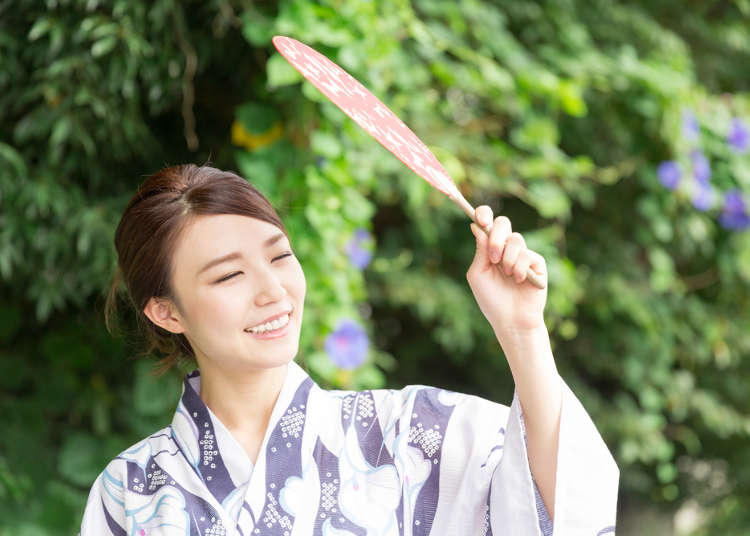 Kyoto is one of the most popular cities to visit for tourists in Japan. Some of Kyoto's biggest attractions are the many shrines and temples that have carried on the culture and history of Japan since ancient times. Kyoto also has many unique hands-on experiences, including hand-dyeing, pottery, and crafting Japanese sweets, chopsticks, and even scented sachets. Here are 10 things unique to summertime Kyoto that any visitor will enjoy, from sightseeing, to food, to cultural experiences.
1. Walk Around Kyoto Wearing Geta and Yukata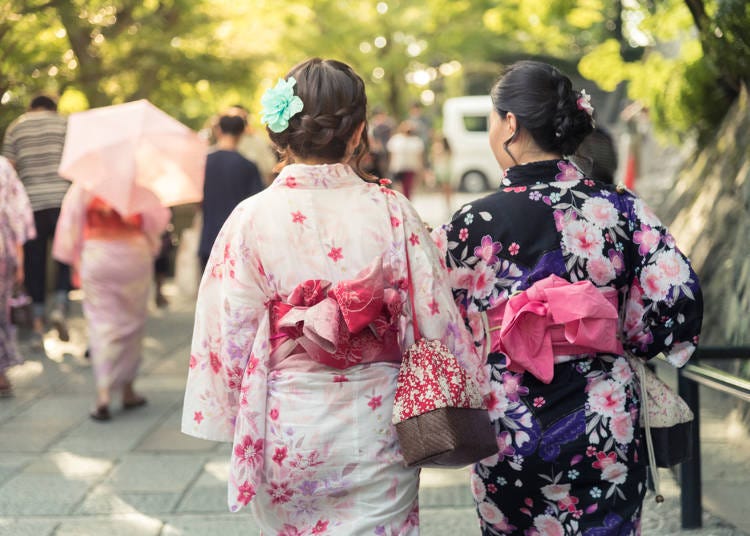 If you want to blend in with Kyoto's gorgeous scenery and dive head-first into tradition, then you'll want to try wearing a kimono. It's not uncommon to see maiko wearing kimono as you stroll around Gion. The beauty and elegance of the kimono has become symbolic of Kyoto's uniqueness, and has long been alluring to visitors from abroad.

Why not plan a walk around Kyoto wearing a kimono or yukata yourself? In the summer, you will want to choose a yukata. There are many kimono and yukata rental shops in Kyoto. Not only can you wear kimono and yukata, but you can also rent geta wooden sandals, and a fan to relieve you from the heat.
2. Ride A Horse-drawn Carriage Along the Hozu River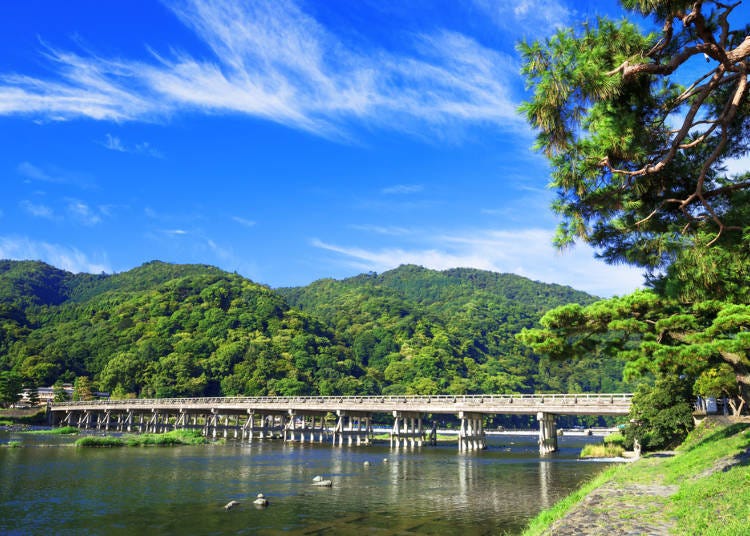 Kyoto is a basin surrounded by mountains. Because the winds cannot pass through, summertime can get pretty hot. Because of this, along with being a big city like Tokyo and Osaka, Kyoto is widely known for its harsh summers, high temperatures, and humidity. This is called the heat island phenomenon.

Despite these infamously hot summers, you will find the idyllic landscapes of the suburbs much easier to spend your time in. In the suburbs of Kyoto, horse-drawn carriages run along the lush green Hozu River, from Torokko Kameoka Station to the Hozugawa River Tour Departure Point.

Because the carriage route runs along the river, you will enjoy an occasional cool breeze tickling your cheeks. You may even catch the aroma of flowers being carried by the wind.
3. If You're Physically Fit... Rent A Bicycle!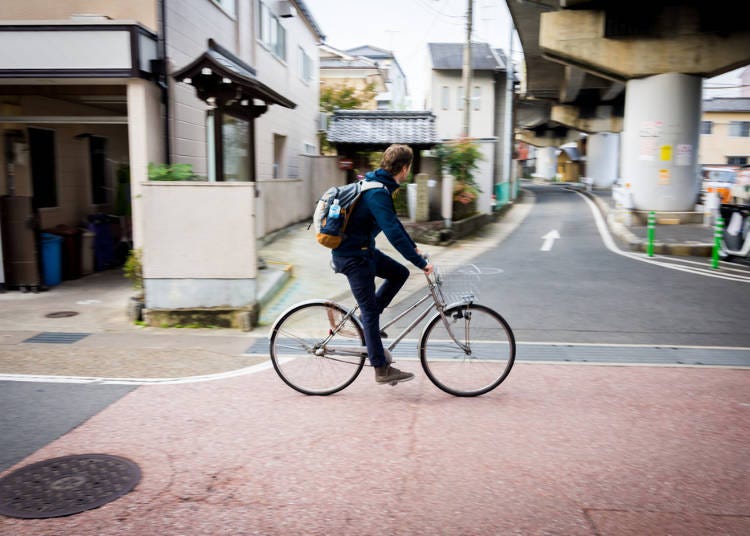 If you are confident enough in your physical strength to withstand the summer heat, why not rent a bicycle? A bicycle makes it easy to travel around Kyoto and visit the shrines and souvenir shops as you like.

It's a 30-minute bike ride from Hashidate Bay Hotel bicycle rental to Amano-hashidate, which is one of the top three scenic spots of Japan. Nearly 8,000 pine trees grow along the long, sandy beach. Cool yourself down with a refreshing ride through the trees.

If you're not as confident in your physical capabilities to bike in the summer, electric bicycles are also available. Why not enjoy a comfortable, tireless ride, instead?
4. Enjoy Nagashi Somen In Your Very Own DIY Stand and Bowl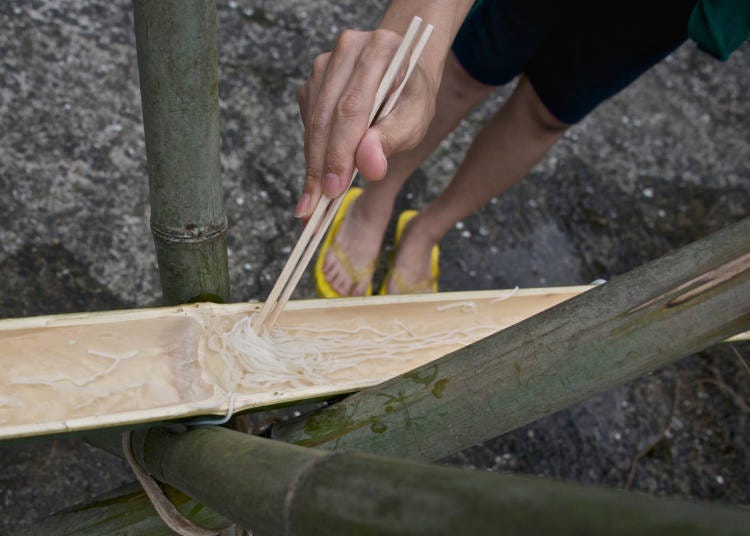 In Japan's summer heat, you might not feel as hungry as usual. However, there's nothing like cold soba noodles to bring that appetite right back. 'Nagashi Somen' is one way to enjoy these noodles that is unique to Japan.

Nagashi somen is a style in which somen noodles flow through pipe-like bamboo halves in chilled water. As the noodles flow through the water, you scoop out the somen you want to eat with chopsticks. Once you have gathered your somen, add it to the soup broth and enjoy.

There are many places where you can enjoy nagashi somen. However, you may also want to enjoy the cool air with a DIY experience where you can cut the bamboo pipe, somen stand, and bowl for yourself. Once you're done, enjoy your nagashi somen for lunch. Eating the somen from a bowl you've carved yourself is sure to make the taste that much more special.
5. Tea Ceremony: Experience 'Omotenashi' and 'Shitsurai'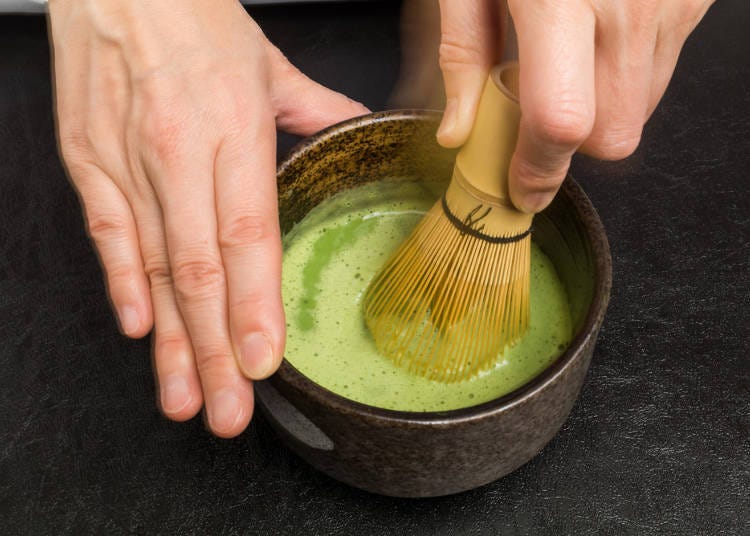 In Japan, "chado," or "the way of tea," is built on the aesthetics that of "motenashi (hospitality)" and "shitsurai (preparations for one's guests)." Before enjoying your tea, you prepare the garden tea room by setting up hanging scrolls, mizusashi (water vessel), tea cups, and the tea pot in the tea room. The custom of enjoying tea as well as the methods of making tea were introduced by China. However it was a Japanese monk, Sen no Rikyu, who developed "chado," the spiritual culture of the tea ceremony unique to Japan.

Chado is a tea ceremony in which matcha tea is served to the customers in a traditional manner. However, Sen no Rikyu took it further by emphasizing the true essence of the tea ceremony in his 'Shiki Shisoku,' (The Seven Rules of the Tea Ceremony): 1. Make a satisfying cup of tea; 2. Lay charcoal in a way that the water boils properly; 3. Provide warmth in the winter, and coolness in the summer; 4. Arrange flowers as if in a field; 5. Prepare ahead of time; 6. Prepare for the rain; 7. Be considerate and hospitable to your guests.

In other words, it is important to be sincere, stay true to essence, value the seasons, respect life, create space, have a gentle heart, and respect each other. If you have the chance, try this experience for yourself in an authentic Kyoto tatami room.
6. Cool Down By Making Your Own Matcha Parfait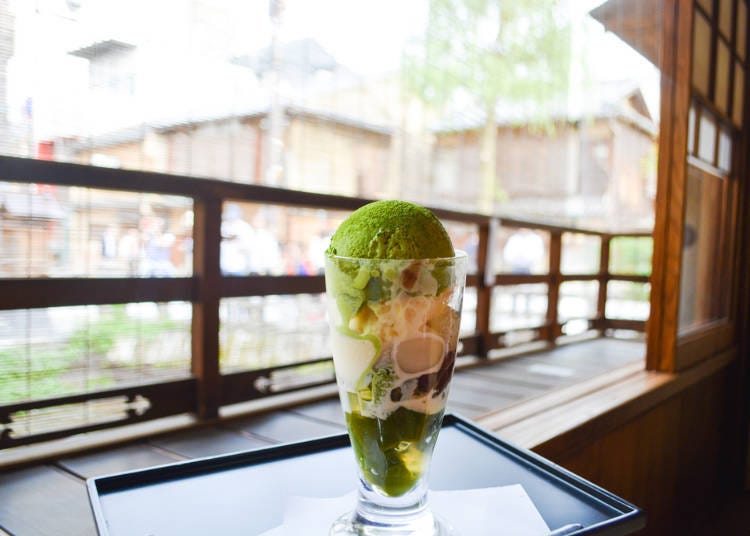 The scent and color of matcha is enjoyable not only as a drink, but also as an ingredient in sweets. Matcha ice cream is especially popular during the hot summer.

You can experience making your own matcha ice cream parfait. Begin by making the toppings, including the matcha ice cream, matcha dumpling, matcha manju, and matcha powder. Once you have arranged your masterpiece, you can enjoy it right away.
7. Feel the Changing of the Seasons in a Kyomachiya Townhouse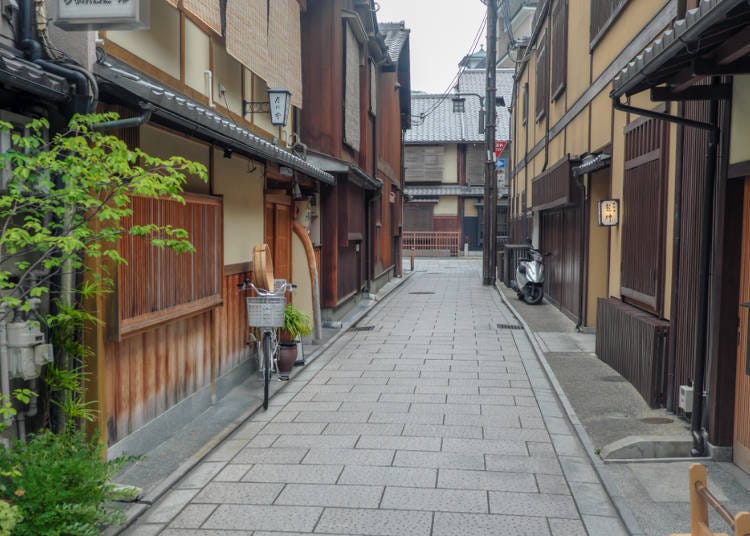 Sakaj Pawasuttikul / Shutterstock.com
The charms of Kyoto extend beyond just shrines and temples. There are also the old-fashioned houses called 'Kyomachiya,' which add to the atmosphere of the streetscape. These kyomachiya, often used by merchants back in the day, are very popular amongst foreign tourists. The number of kyomachiya being used for cafes and guesthouses have also been increasing.

The kyomachiya has a narrow front of about three mats in width, but is long and narrow in depth towards the back, a characteristic called the 'eel bed' structure. Despite the fact that the building is small, another common feature is a tatami room towards the back, away from the noise of the aisle, and a patio garden.

Spend some time in a history and culture rich townhouse, and experience for yourself how people got through the hot summers and cold winters in this ancient city. With the building's structure through which the winds blow, and the garden planted with evergreens, maples, camellias, and Japanese andromedas, will surely allow you to feel the changing of the seasons firsthand.

In this rich, atmospheric space, you too can experience what life was like living in an authentic townhouse. The Nishijin Tondaya Lifestyle Museum, which is a designated tangible cultural property, offers plans to experience life in a townhouse in Nishijin, Kyoto. You can take a look at the structure of the building and its furnitures and fixings, enjoy six beautiful gardens, visit the tea room, and check out the separate parlor where Noh dances were once performed.
8. Enjoy the Cool River Breeze from the Kibune Kawadoko
While the kyomachiya townhouses are indeed characterized by their well-ventilated structure, living in Kyoto during the hot, humid summertime is by no means easy and comfortable.

Kibune and Kurama are popular summer resort areas of Kyoto. The temperature of these areas are supposedly cooler by about 5 degrees, compared to central Kyoto. And in Kibune, one popular summer tradition is to cool down from the Kibune kawadoko, a patio-like platform where the river flows just beneath the floor.

Not only does this act as a natural air conditioner, using the cool breeze from the river's surface, but it is also be said to be one of the wisdoms of the Kyoto people. It is also a great way to live an eco-friendly lifestyle.
9. "Clear Your Mind of all Mundane Thoughts, and You Will Find Even Fire to be Cool..."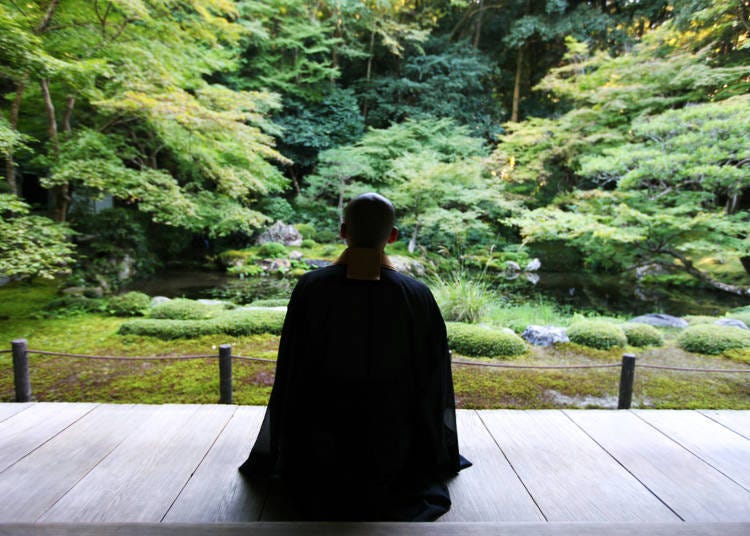 There is a saying in Japan: "Clear your mind of all mundane thoughts, and you will find even fire to be cool." These were the famous last words of the monk, Kaisen, during Japan's Sengoku Period. It's another way of saying, "Mind over matter."

Kaisen was a monk who served Takeda Shingen, before falling to the hands of Oda Nobunaga. Kaisen was found to have been sheltering enemies of Nobunaga in his temple. When this became known to Nobunaga, his army attacked the monks and burned the temple. Even through the burning flames, Kaisen remained focused on his Zen meditation, saying, "This is true meditation. Clear your mind of all mundane thoughts, and you will find even fire to be cool."

Perhaps you can use the same practice to keep your mind clear and body cool, and withstand the hot summers of Kyoto?

You can experience gentle zazen meditation at Shorinji Temple, the head of Tofukuji Temple, which begins with an explanation about the temple and zazen. The meditation is performed twice within a 15-minute period. A break is included to help even first-timers keep their focus on their practice.

Even if you have no knowledge of Buddhism, or have never practiced zazen, you can learn about it in this peaceful atmosphere. This is the perfect place to lose yourself in contemplation in the peaceful world of a historic temple. It is also a great opportunity to learn about Japan's spiritual culture.
10. Make Your Own Scented Sachets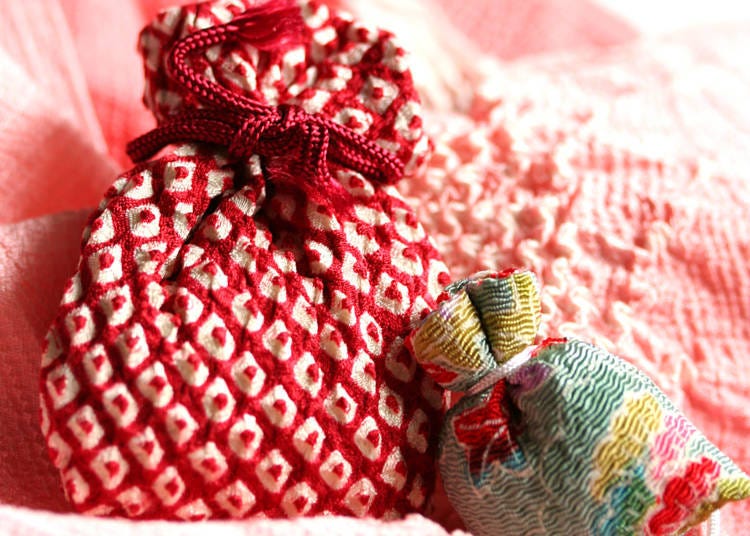 And without further ado, here is our final recommendation of the list of 10 things to do in Kyoto: the handmade scented sachet experience. Here, you can mix and match your favorite scents. Scented sachets are popular souvenirs for tourists, made with wonderful Japanese fragrances.

You will learn a bit about the history of Japanese incense, then blend fragrances of your choice based on the rich scent of sandalwood. This is a useful item to have, especially during the sweaty summer season, as you can keep it in your bag, use it to scent your clothes, or carry it with you as you stroll around Kyoto.

You may catch a faint, fragrant scent as the maiko walk by around Gion. This is because they often carry scented sachets as a substitute for perfume. Making your own original scented sachet is a great way to create memories of your trip to Kyoto. Of course, they also make great souvenirs.
In conclusion
The things introduced here are just some of the ways you can create a memorable experience of your trip to Kyoto. However, there are plenty more not mentioned here, including ceramics, soba-making, hand-dyeing, glass work, and cooking classes to make and try local Kyoto dishes. There are so many ways to experience the true charms of Kyoto first hand, so why not give some of these a try?


Writer: Dali Corporation Minami Shunichi
After working for a magazine company, he worked as a freelancer in a wide range of genres, from politics, economics, social issues, and reporting, to newsletters, company history, and public relations.
*This information is from the time of this article's publication.
*Prices and options mentioned are subject to change.
*Unless stated otherwise, all prices include tax.