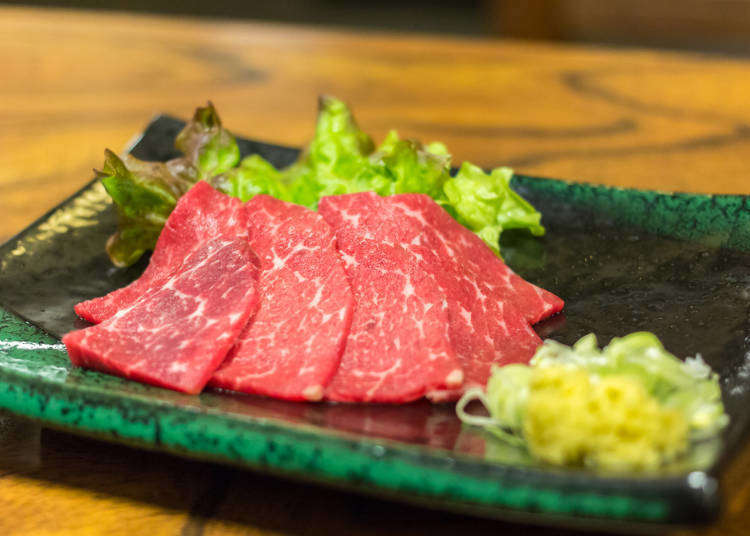 Kyoto is, of course, a top tourist destination, and there are many dishes unique to Kyoto, like yatsuhashi, matcha, and hamo. Matcha tea is well known overseas, but what other gourmet foods are popular amongst tourists? Here's what a few non-Japanese had to say.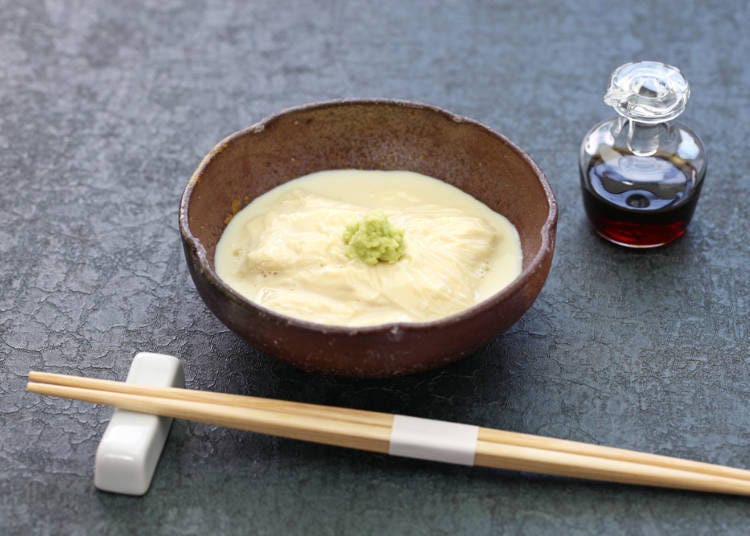 A Mexican man in his 30s living in Osaka said he likes Japanese food and enjoys meals with his Japanese wife. His favorite is yuba.

"When I first ate it, my impression was 'I don't know what it's made of, but it's delicious.'" Yuba is a thin skin produced when processing soy milk. Because soy milk is sold in Mexican supermarkets and are many dishes that use beans, the flavor of yuba fits with his tastes.
Konpeito: Colorful and cute!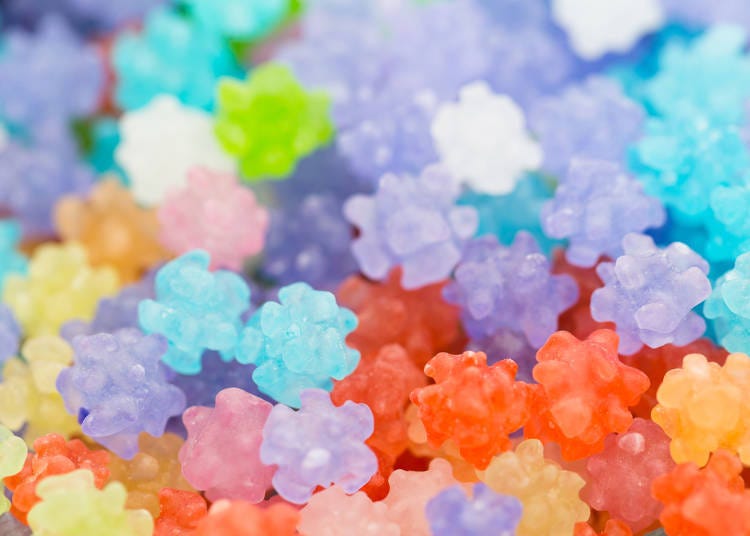 His wife mentioned that konpeito is a favorite souvenir in Mexico. "It's popular because it's colorful and beautiful. I like colors." According to her, "Mexicans love sweets. Mexican sweets are so sweet that Japanese sweets that are not too sweet are popular."

Kyoto has the only konpeito specialty store in Japan, selling seasonal varieties in cute sachets that are perfect for overseas souvenir-giving because they aren't bulky and can stay fresh for a long time.
Kamo nasu: Is it eggplant?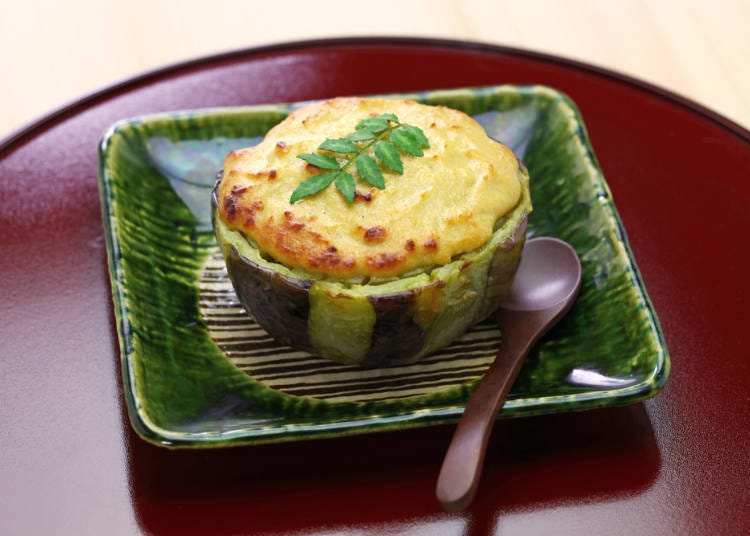 For a 20-year-old Russian woman living in Kyoto, her attention was caught by Kamo nasu. "When I ordered eggplant, it came out and I was surprised by the size and roundness." She added, "The texture and taste are completely different from the usual taste."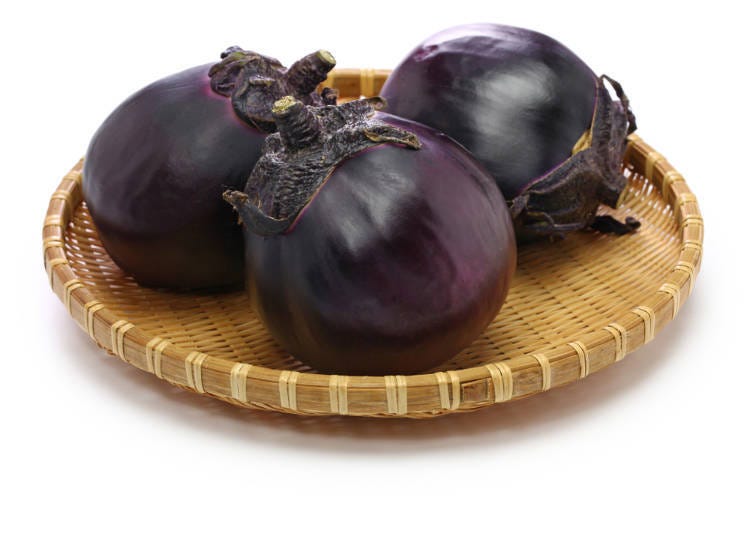 Kamo nasu is a traditional Kyoto vegetable grown mainly in Kamigamo. About 12-15cm in diameter, it's stubbier and rounder than typical eggplant.

Kyoto izakayas often serve Kamo eggplant, and those seeing it for the first time may be surprised by its appearance. Kamo nasu is good for boiling or grilling because it's firm and won't easily break down. Adding a bit of oil enhances the flavor, and it goes well with steak.
Basashi: A challenging dish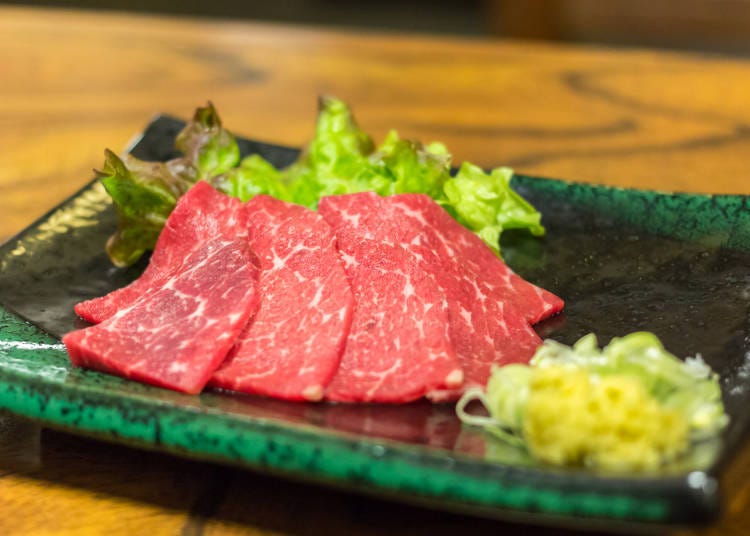 Our Russian interviewee was even more surprised by basashi. Horse sashimi is often featured on menus is Fushimi and Gion, and many foreigners may try raw horse for the first time in Kyoto.

She said, "Well, can you eat raw horse? I was surprised to eat it and a little conflicted...". In Russia, horse meat is eaten in some areas, but is served in pies, smoked products, and sausages rather than raw.

The idea of raw horse meat takes some getting used to, but we applaud her stepping up to the challenge. She added, "I definitely thought it would have been better cooked!"
Omochi: There are so many kinds!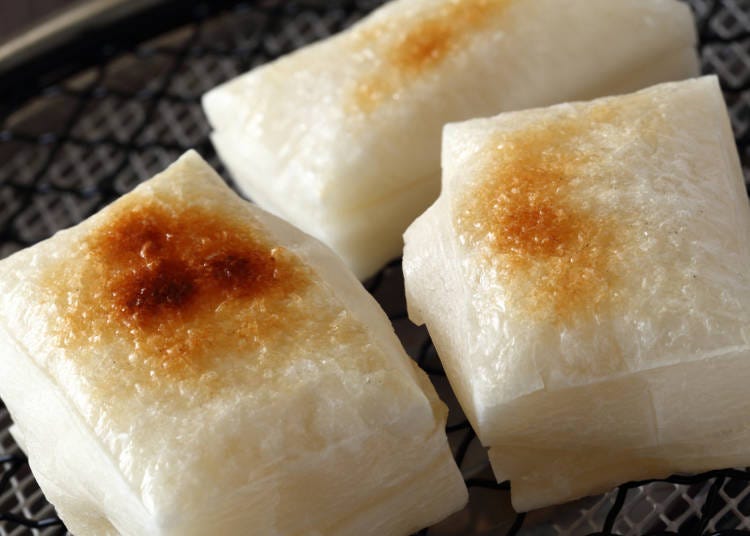 A 20-year-old German woman visiting a Japanese friend was surprised by omochi. "Soya bean powder is sweet! I was surprised that there are many types of rice cakes," she said. "My favorite is yakimochi with peanut butter. I'm curious about the process of making it."

"I thought it was made by machine, so I was surprised to see the mochitsuki (manual mochi production)!" There is a mochi specialty store in Nishiki Market in Kyoto, where you can watch the mochitsuki and even participate when the store isn't busy.
Beautiful Japanese parfaits!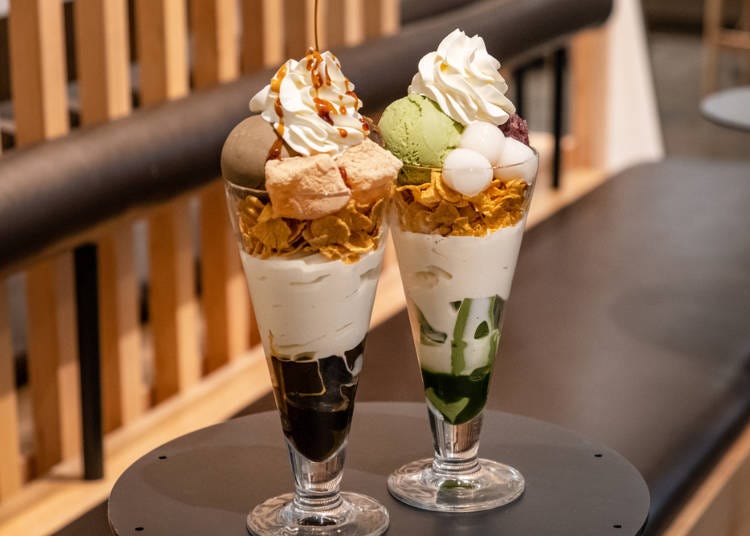 She was also surprised by the "matcha parfait." "Matcha is very popular in Germany, but I wanted to try a matcha parfait when I went to Japan. It's very beautiful!" Where she lives, most cafes serve cakes, but not parfaits like Japan. There are many beautiful parfaits in Japan to enjoy and share on social media.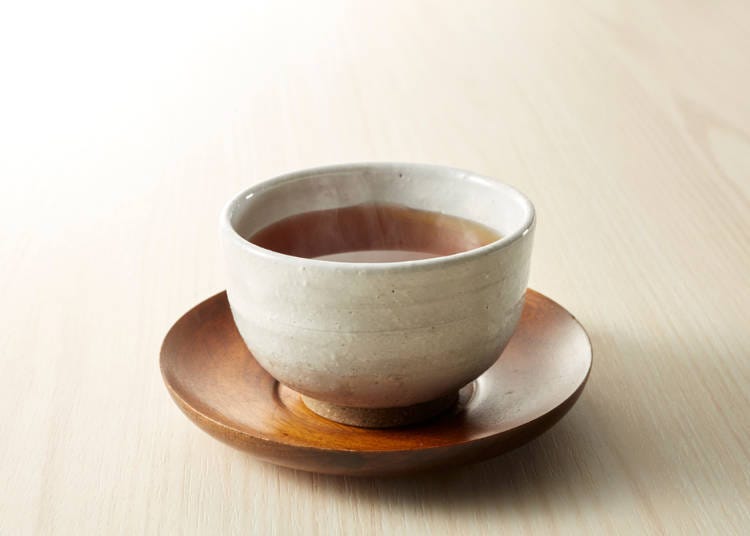 In addition to the parfait, "I was impressed by how delicious hojicha is," she said. Matcha and other Japanese teas are booming worldwide, and it seems that Germans who drink a lot of herbal tea are very interested in Japanese tea.
Matcha sweets: Deep, authentic Kyoto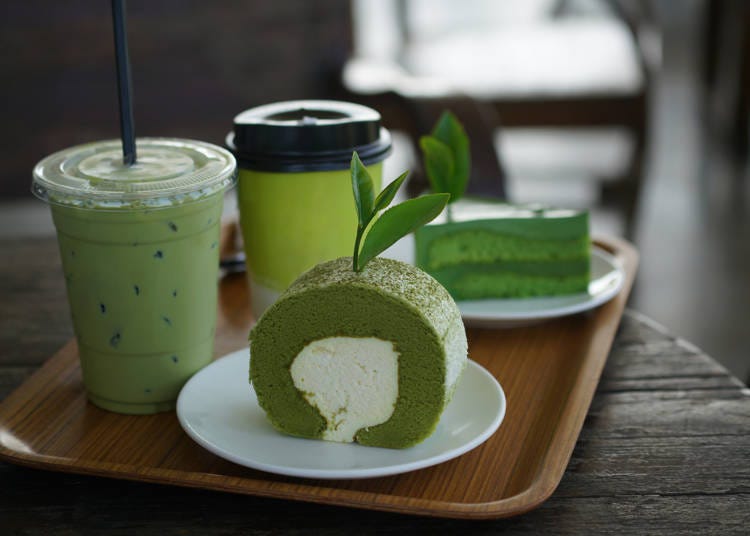 A Vietnamese woman in her 20s shared her impression matcha-flavored sweets: "It looks elegant. The taste was light and not too sweet and the green tea was fragrant. I was surprised by the variety of matcha parfaits and sweets."

Certainly, there are many parfaits and sweets using matcha, from Japanese to Western confections. She mentions that she doesn't care for bitter food, but likes matcha sweets, stating "I'm addicted to Japanese matcha sweets."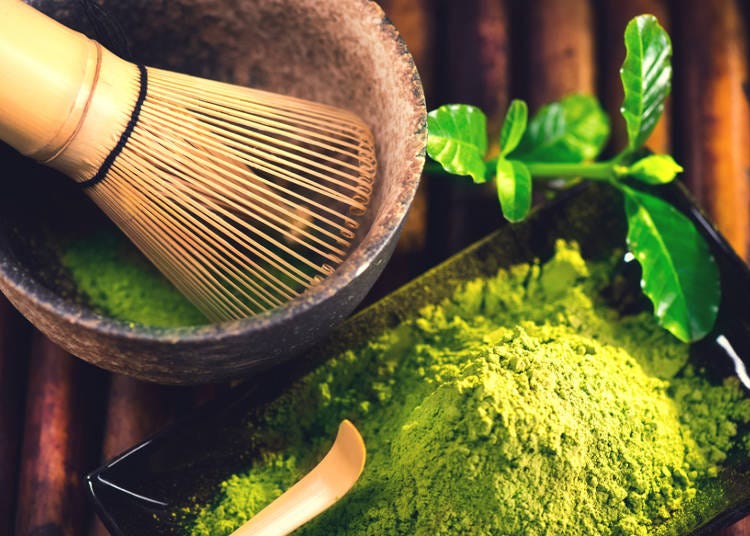 She also said, "The matcha was thick and delicious." The Mexican man we spoke to earlier commented that "Matcha in Kyoto is darker than what we have in Mexico and other parts of Japan." Kyoto matcha is rich in flavor, and even when processed into sweets, the tea's fragrance isn't lost.

The Vietnamese woman also noted, "I feel like anything is made of Matcha in Kyoto." "I was surprised when I saw a matcha face mask," she laughed, when talking about a classic Kyoto souvenir. In Kyoto, you'll find interesting matcha products you can't get anywhere else.

The foods you enjoy often depend on culture and customs, but Kyoto gourmets seem to be suitable for the tastes of various overseas visitors. Nishiki Market is a nice place to easily sample some of Kyoto's delicacies, and many shops have photos and explanations in foreign languages, so you'll have little difficulty finding something to catch your interest.

Text by: Shigemi Futaki
*This information is from the time of this article's publication.
*Prices and options mentioned are subject to change.
*Unless stated otherwise, all prices include tax.