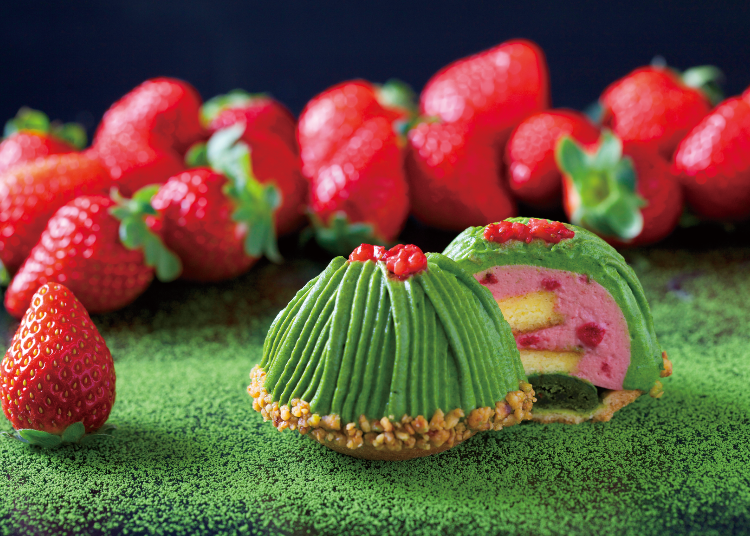 The Kobe Hankyu Department Store offers a variety of Japanese matcha sweets and other confectionery on its basement-level food floor.

Here we'll be looking at five Japanese matcha sweets that can be purchased at Kobe Hankyu. Loved by Japanese and international customers alike, these sweet treats make great souvenirs.
1. Uji Matcha Mont Blanc at Tsujirihei Honten
Founded in 1860, tea wholesaler Tsujirihei Honten, which has its main store in Uji, Kyoto, offers a wide variety of sweets that use plenty of high-quality, fragrant Uji matcha.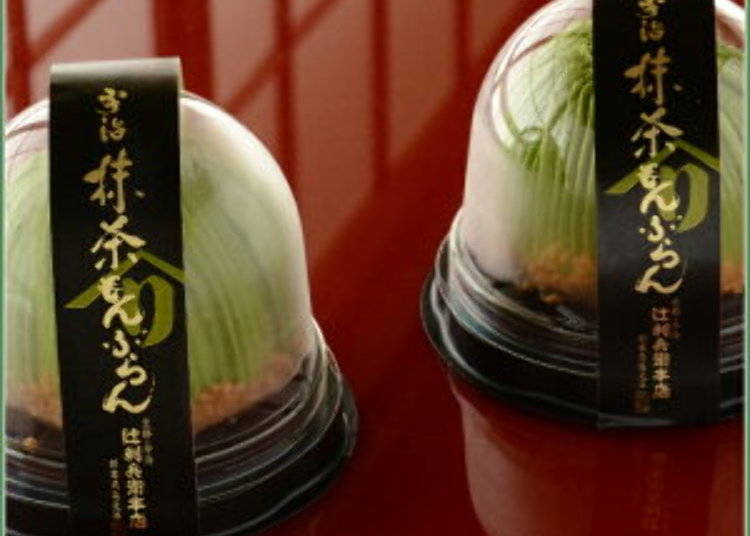 Our first recommendation is the "Uji Matcha Mont Blanc" (500 yen, tax excluded). It's a luxurious cake that contains rich Japanese matcha sweet cream, chestnut cream, and chestnuts on a tart base.

This is just one way that matcha, an iconic Japanese sweet, pairs perfectly with Western-style confectionery.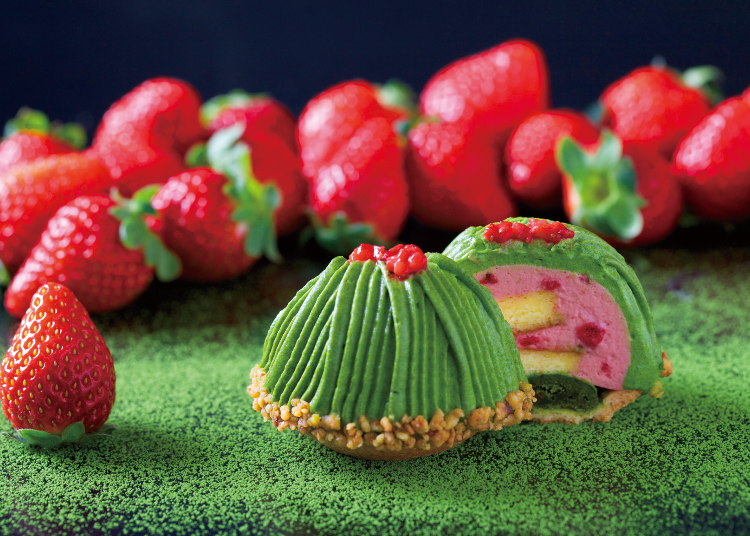 If you're lucky, you'll be able to try seasonal offerings like the Strawberry Mont Blanc to be released in January. All Mont Blanc varieties have a same-day expiration date, so be sure to eat yours as soon as you get back to your hotel!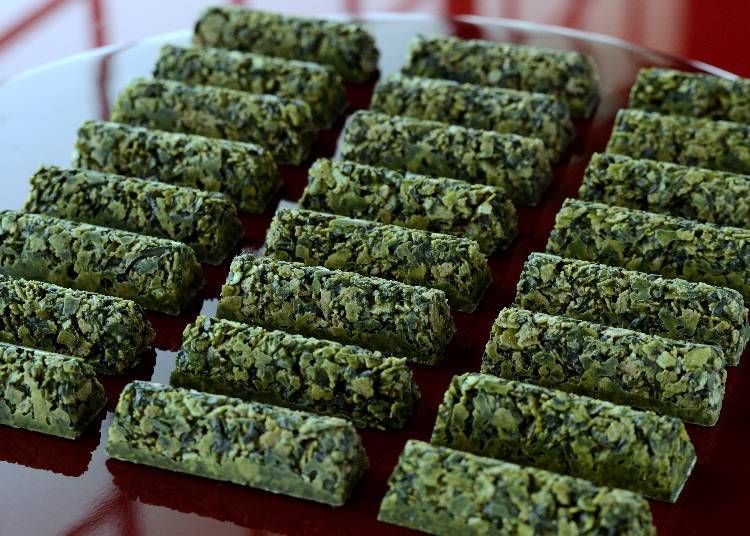 For Japanese matcha sweets souvenirs, try the "Uji Matcha Crunch" (5 pieces 600 yen, 9 pieces 1,350 yen; tax excluded). It's a delicious crunchy treat made by mixing Tencha tea leaves and Belgian white chocolate.

The mellow chocolate enhances the tea flavor and the fragrance of the rich leaves will fill your entire mouth. The shape of Uji Matcha Crunch, inspired by the gentleness of an Uji tea garden, is pretty cool too.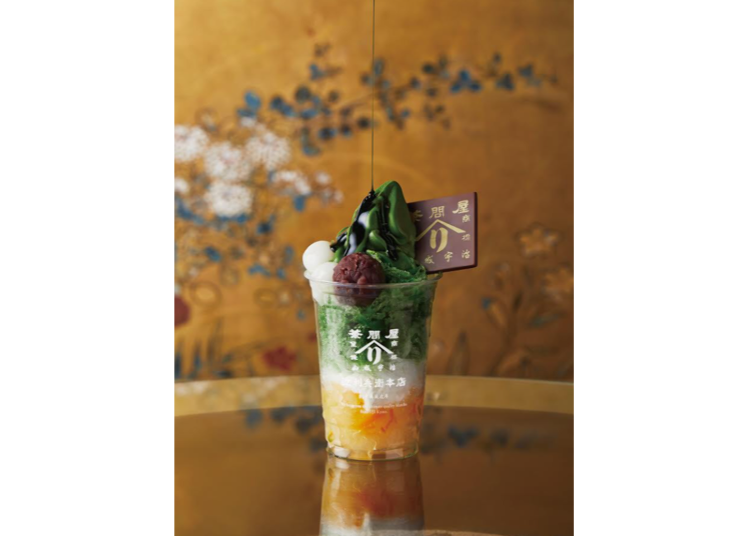 If you have some time to stay in the shop's ten seat café, the parfaits are a great choice, and seasonal parfaits in particular are a must-try. The summer-only, Kobe shop exclusive "Kakigori Parfait" is perfect for cooling off with a mix of matcha soft serve ice cream, shaved ice, and refreshing orange-flavored gelatin.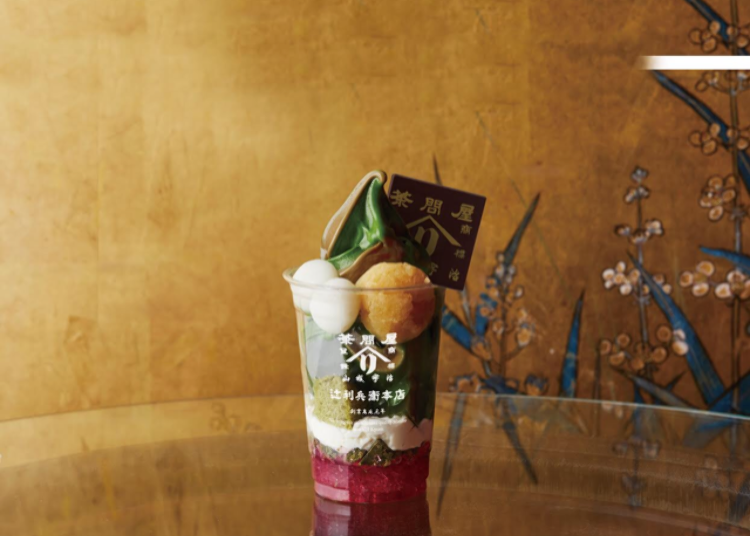 The "Autumn Parfait" (1,100 yen, tax included) is full of flavor, including red tea jelly, sweet potato jam, matcha soft serve ice cream, matcha chiffon, and Uji Matcha Crunch!

The tea leaves used in the soft serve are ground in the shop with a stone mill, and the ice cream tastes almost as if you are drinking matcha itself.

Keep an eye out for new seasonal parfaits!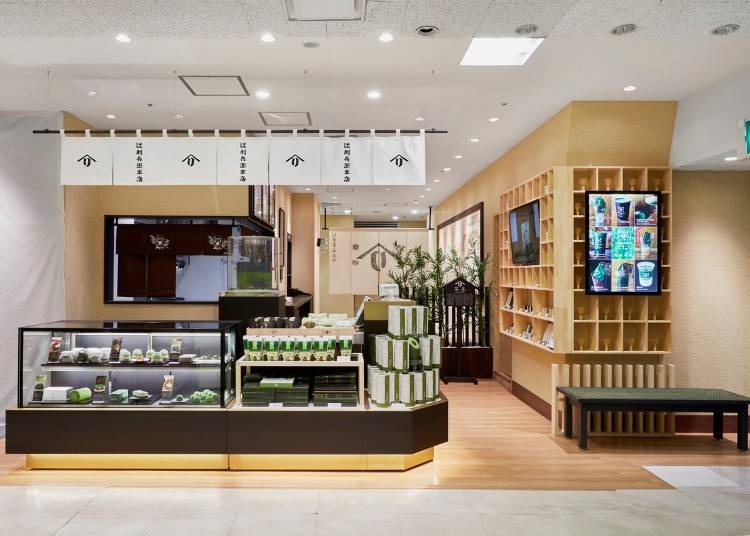 2. Hime Kogetsu's Kobe Hankyo Exclusive "Hime Dora"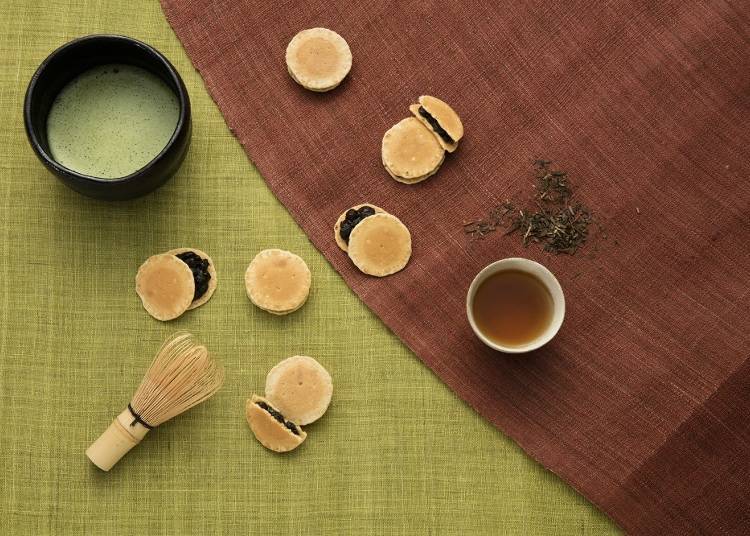 Hime Kogetsu is the first example of a new business format for Kogetsu, a Kyoto confectioner founded in 1945. Based on the concept of "collecting only small and cute Japanese sweets," the shop sells Japanese matcha sweets intended for gift giving and casual consumption.

"Hime Dora" consists of anko sweet red bean paste sandwiched between two soft confections 5 cm in diameter. The bean paste is combined with roasted tea for a rich flavor. Hime Dora is sold as a set with roasted tea bean paste (8 pieces 1,200 yen, tax excluded). Since they last for 30 days, these tasty morsels are equally valued as souvenirs or snacks during your trip.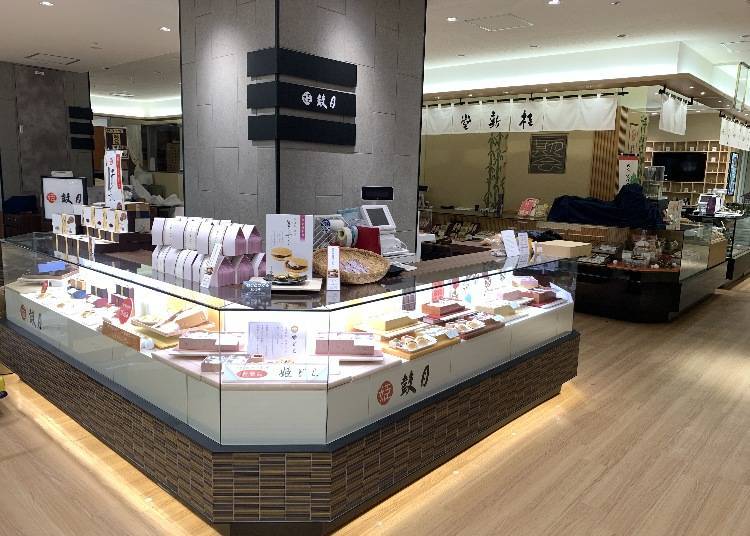 3. Gateau Festa Harada's Exclusive Matcha Chocolate Rusk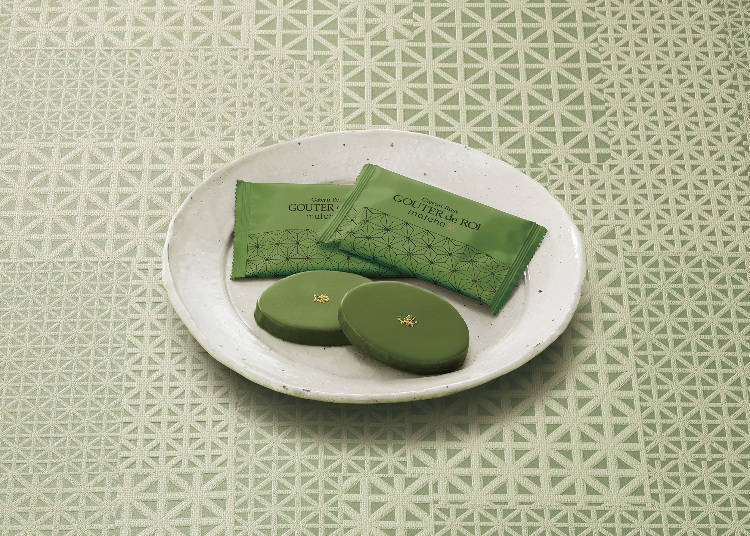 Gateau Festa Harada is a popular confectioner known for its "Gouter de Rois" rusk. "Rusk" in Japan is generally the name for a crispy biscuit. The signature product uses fragrant baguette and high-quality butter to create a light, crispy dessert.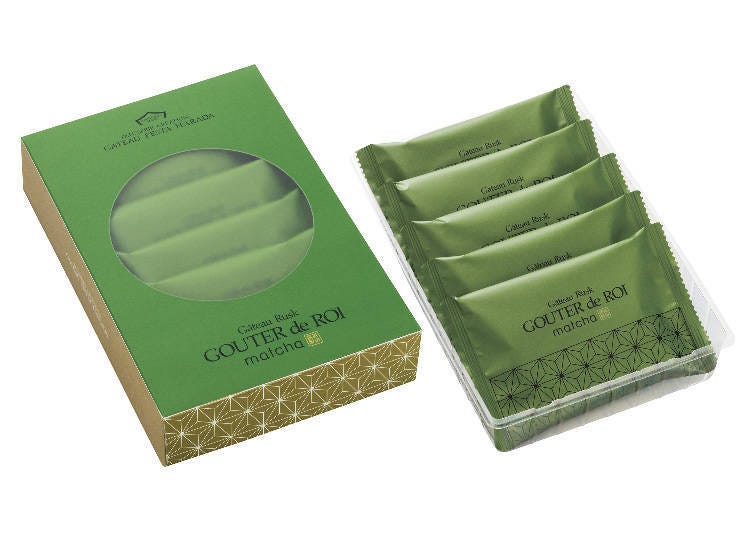 The Gouter de Roi Matcha, a limited-edition Kansai product, is made by coating the rusk in Japanese matcha chocolate. Using Uji matcha ground with a stone mill, you're sure to enjoy the tempting scent, and the light dusting of Yuzu peel provides a fine accent. Gouter de Roi Matcha is sold seasonally from October to late May (5 pieces, 800 yen, tax excluded).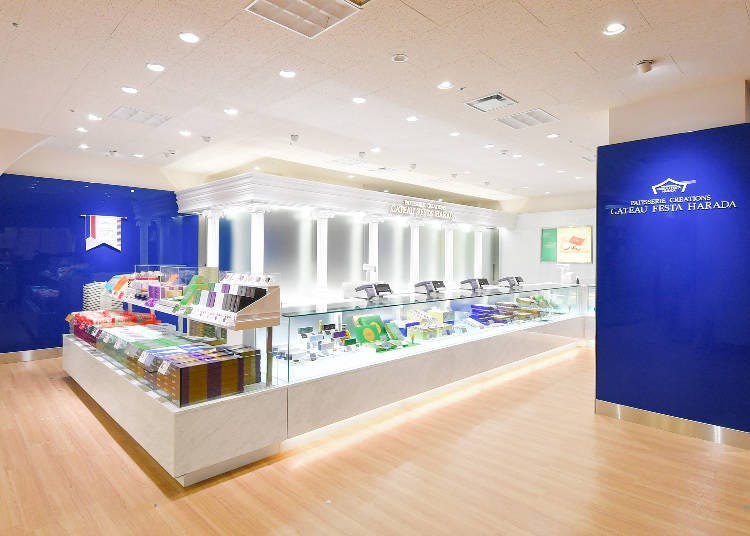 4. Confectionery Fit For the Emperor: Toraya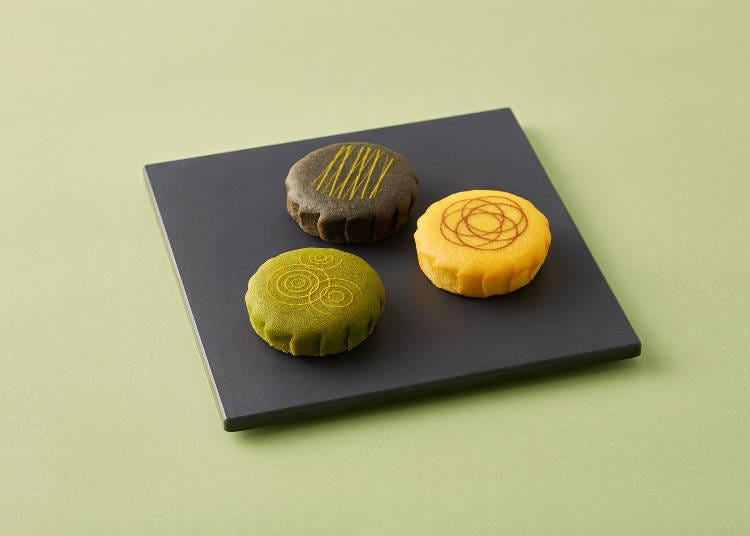 Toraya, founded in Kyoto in the late Muromachi period, has been serving the Imperial Palace since the reign of Emperor Go-Yozei (1586-1611). The headquarters moved to Tokyo in 1869 (Meiji 2), following the Imperial court.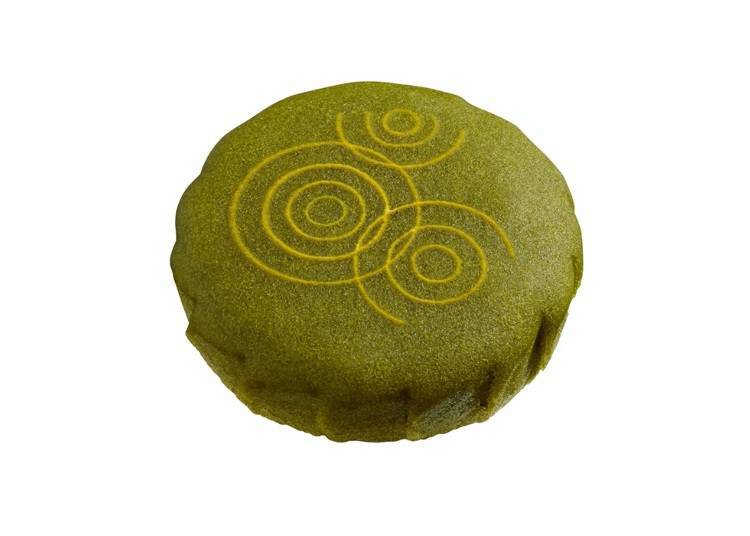 "Anyaki" is an original Japanese confection still made using Toraya's traditional method. The "Matcha" variety has a soft, mellow texture and a gentle flavor.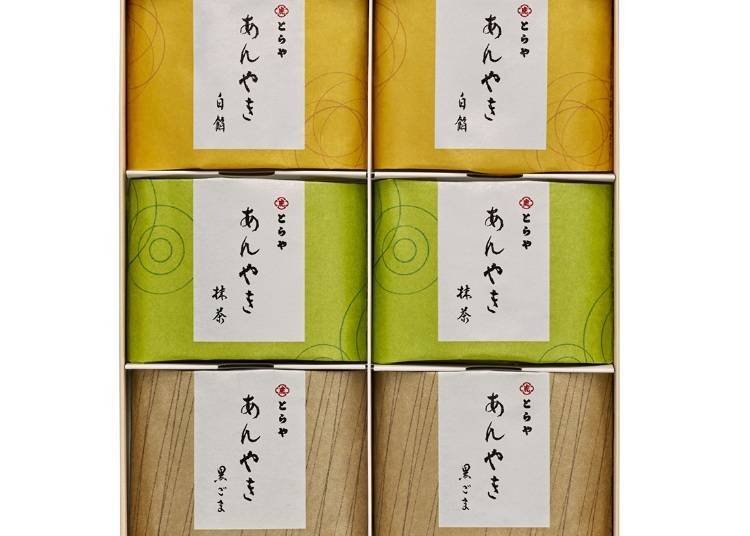 In addition, there are "White Bean Paste" and "Black Sesame" versions. One piece is 238 yen (tax included), and they stay fresh for about 30 days. A set of all three flavors makes a delightful souvenir.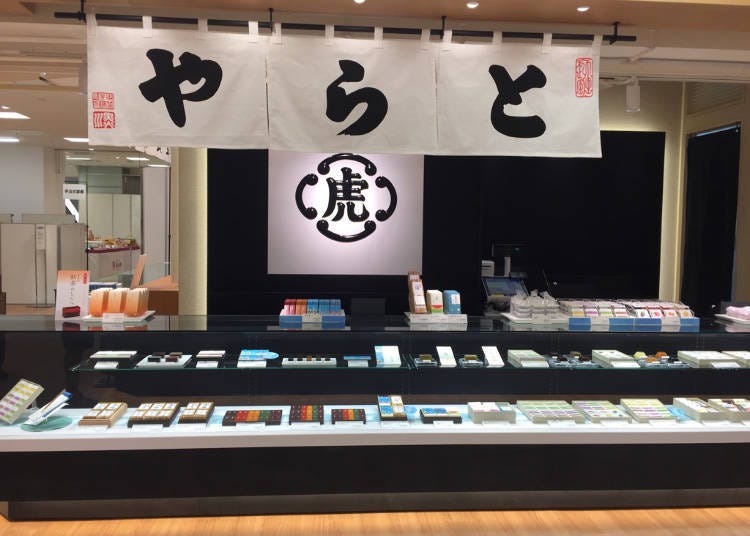 5. Kobe's Western-style Confectionery, Konigs-Krone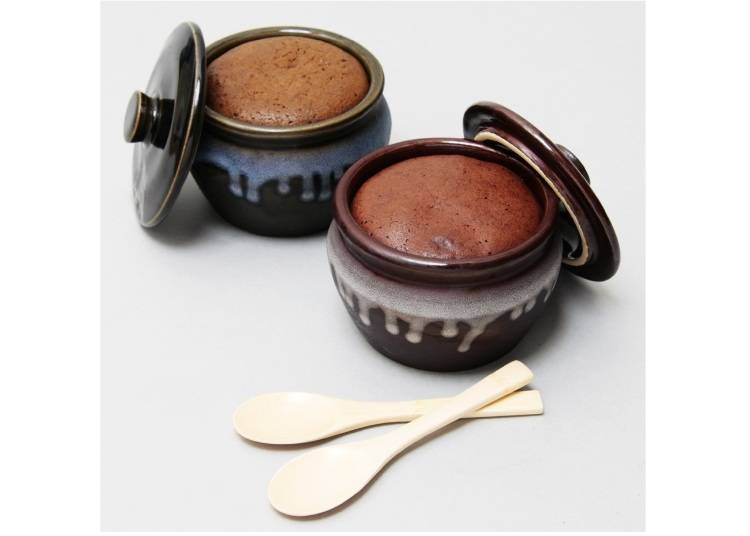 This German confectionery was founded in Mikage, Kobe in 1977, and is now one of the city's leading Western confectioneries, with stores nationwide.

Many of the Japanese matcha sweets bear the names of places in Germany. One signature item, "Honey Altena," is inspired by the ancient castle of Altena in western Germany. Sold in green tea and chocolate flavors, these desserts are sold in boxes or decorative ceramic jars.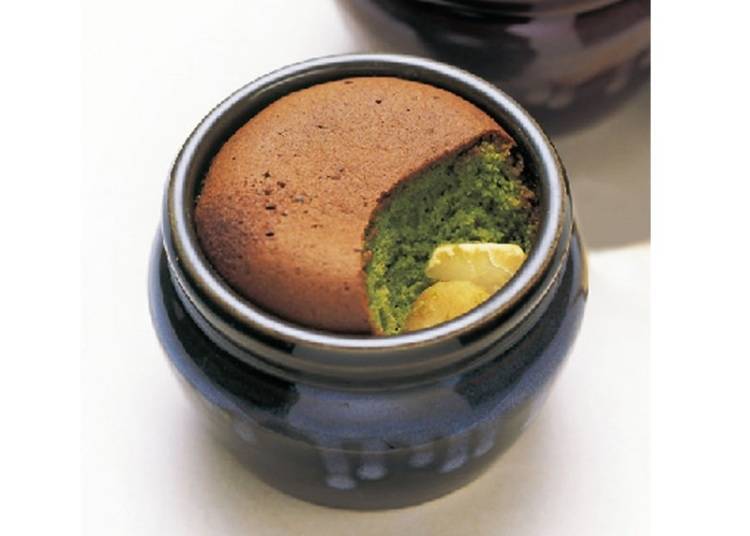 Baked in Mino ceramicware, the chestnuts in the cake are soft. The base is a crispy tart crust, while the cake itself is spongy and moist and has the richly mingled flavor of butter and matcha.

There are a lot of large chestnuts in each portion, and reheating will soften them again if you take your Honey Altena home. The jar is useful even after the cake is eaten!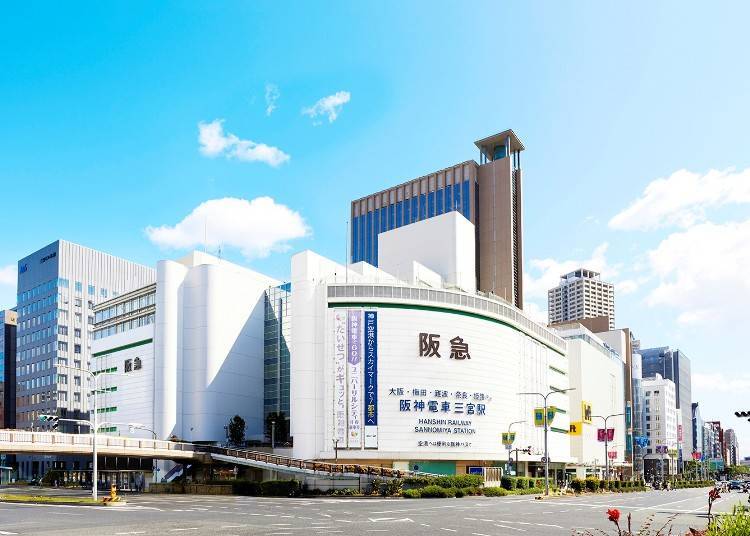 Since Kobe Hankyu is located near Kobe-Sannomiya Station on the Hanyku and Hanshin lines and JR Sannomiya Station, it's very convenient for taking a break or doing some shopping during your trip.

Regardless of whether they come in the form of Japanese or Western confections, matcha sweets are highly popular among Japanese people - be sure to get something from each store to compare!
神戸阪急

Address

Address: 8-1-8 Onoedori, Chuo-ku, Kobe, Hyogo 651-8511

Phone: 078-221-4181
Hours: 10:00 - 20:00 (Varies by shop; check the website for details)
Website: https://www.hankyu-dept.co.jp/kobe/
Text by:Text by:WESTPLAN
Book an unforgettable experience in Kobe!
Make your trip extra memorable by booking one of these recommended tours.
*This information is from the time of this article's publication.
*Prices and options mentioned are subject to change.
*Unless stated otherwise, all prices include tax.