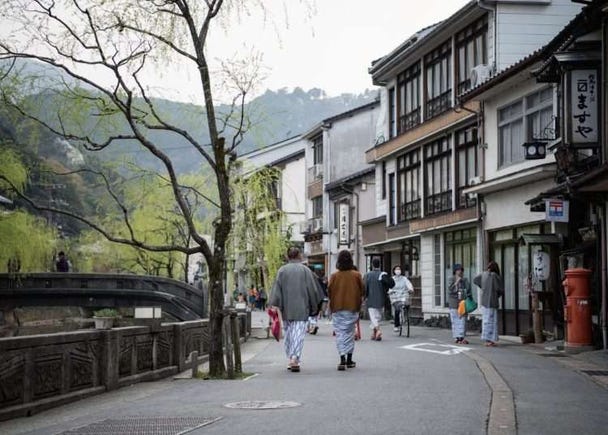 Kinosaki Onsen has been seeing record numbers of foreign visitors in recent years. The reason for its rise in popularity is the opportunity for a very "Japanese experience," with its retention of a traditional Japanese onsen envrionment and the ability to tour between several different baths houses in a yukata. And, given it's just a hop away from Kobe, it's no wonder this area is seeing 36 times the number of visitors from abroad.

This article will list of the most popular baths Kinosaki Onsen has to offer.
1. Sato no Yu Onsen: Enjoy the Magnificent Scenery from the Rotenburo Right Next to the Station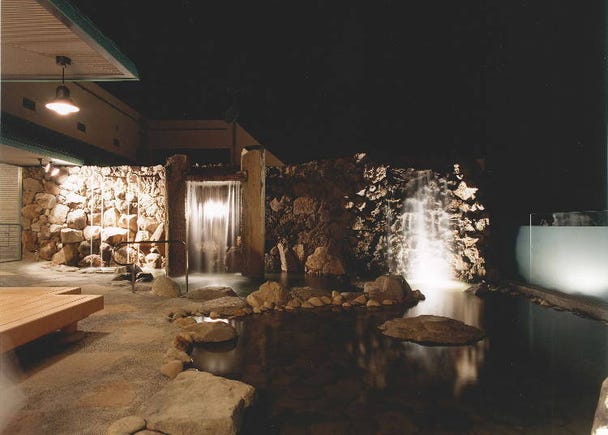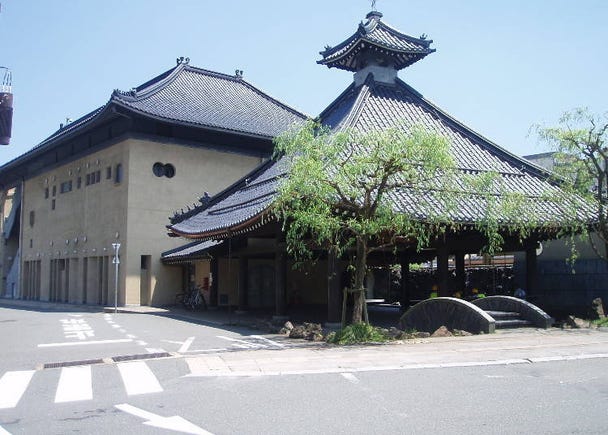 Right Next to the Station!
As soon as you leave JR Kinosaki-Onsen Station, or even while you're waiting for your train to depart, whenever you have a short period of free time you can hop into the hot spring baths of "Sato no Yu". Among all the bath houses that make up the historic Kinosaki Onsen, this one is relatively new.

Buy a bath ticket from the automated ticket vending machine and hand it over to the front desk along with the key to your shoe locker, and you will be given a changing room locker key. The two baths, one Western style and one Japanese style, are rotated in shifts between men and women, so be sure to check which shift it is before you enter.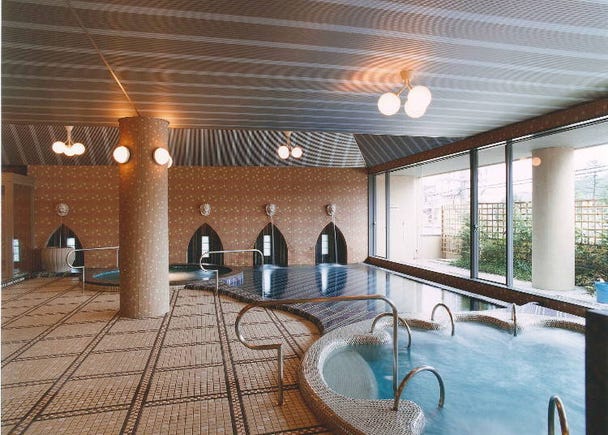 This is the interior of the Western-style bath. When you go inside, you will notice the exotic atmosphere of the blue tiling and the relaxing herbal scent that make the bath such an intriguing space.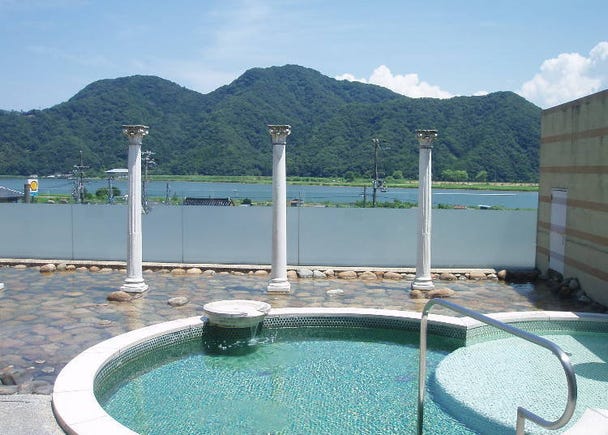 Western-style Open Air Bath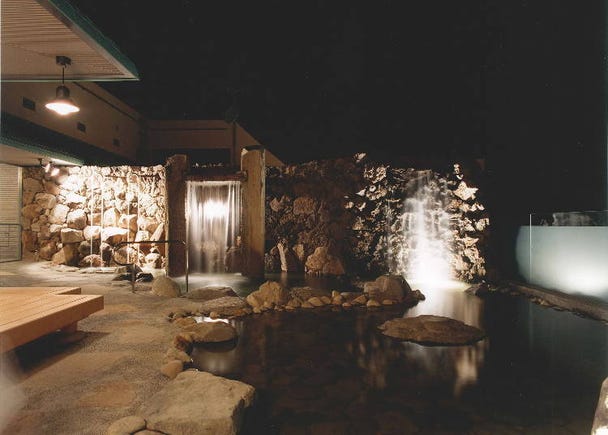 Japanese-style Open Air Bath
In contrast, the open air bath or rotenburo, with its dynamically flowing waterfall of onsen water, is filled with a rustic atmosphere. Thanks to the blinds that are at the perfect height to hide only the city landscape, you can relax comfortably while gazing out at the leisurely flow of the Maruyama River and the mountains.

An onsen isn't only about soaking in the bath. Here, in addition to a traditional, high temperature sauna, there are abundant variations of bath and sauna to try, including the refreshing mist sauna, a steam bath that will wrap you in warm, moist air, and a hammam (Turkish bath) style resting room with aromatherapy qualities.

It's best to arrive with plenty of time to leisurely savor the baths, but for those without much time or those who just need a quick rest after a long walk, a nice option available is to try out the foot bath (it's free).
駅舎温泉さとの湯

Address

290-36 Kinosaki Imazu, Toyooka, Hyogo

Phone Number

0796-32-0111

Hours: 1:00 PM - 9:00 PM
Price: adults 800 yen, children (3 years through elementary school aged) 500 yen, all prices tax included
Closed: every Monday
2. Jizo-yu: Get a Blessing of Safety for Your Family Too, at This Spiritual Spot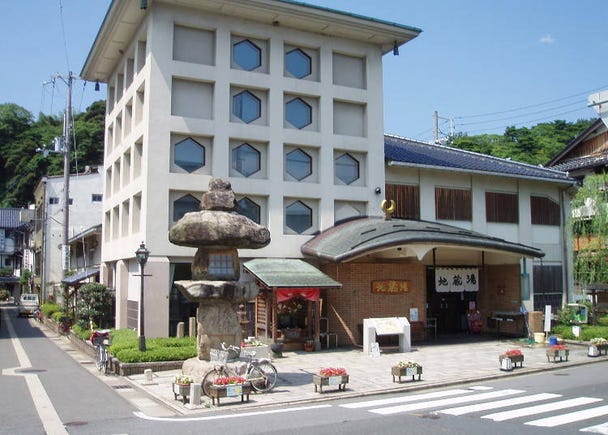 One of the Kinosaki Onsen bath houses is "Jizo-yu" (also known as "Shujo-sukui no Yu"), which you can reach by walking straight north on the road in front of JR Kinosaki-Onsen Station. In the Edo period, many villagers visited to bathe here, and it was beloved as an open air bath for village people. Back then, it was said that Jizo, the guardian deity of children, came from the water of the onsen, which is where the onsen got its name. There is also a shrine dedicated to Jizo in the onsen garden.

The building's exterior, said to be the most modern building of all the bath houses, is designed in the style of a Japanese garden lantern. The large, hexagonal windows were inspired by the tourist spot Genbudo Cave, and at night the light seeping in through the windows is very beautiful.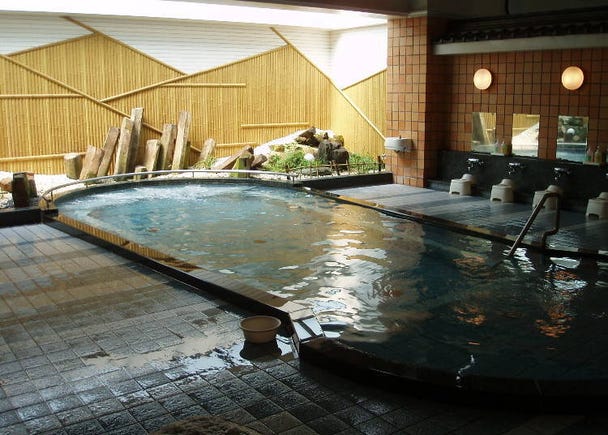 This onsen's baths are all indoor, with no rotenburo. The water here is the highest temperature of all 7 bath houses, so it may be most suitable for warming your body quickly in a short period of time.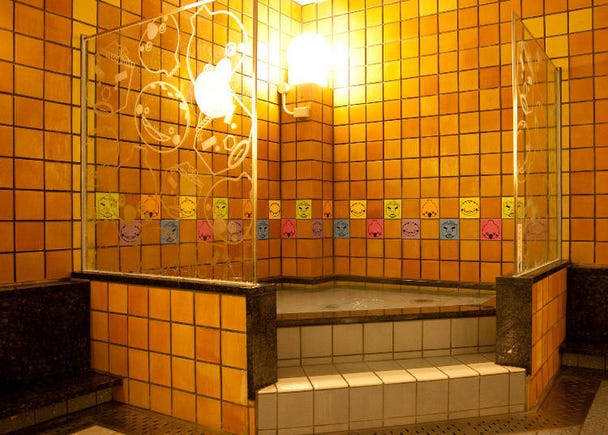 Also, there even a family bath, so that parents and children can enjoy hot spring bathing together! The water is made slightly cooler so that children can bathe safely, and the bath is less than 35 cm deep. Another feature are the pictures on the wall of Toyooka City's mascot characters "Ko-chan" and "O-chan" and the basaltic rock character "Gen-san".
地蔵湯

Address

796 Kinosaki-cho Yushima, Toyooka, Hyogo

Phone Number

0796-32-2097

Hours: 7:00 AM - 11:00 PM
Price: adults 600 yen, children (3 years through elementary school aged) 300 yen, all prices tax included
Closed: every Friday
3. Ichi-no-yu: A Symbolic Presence in Kinosaki Onsen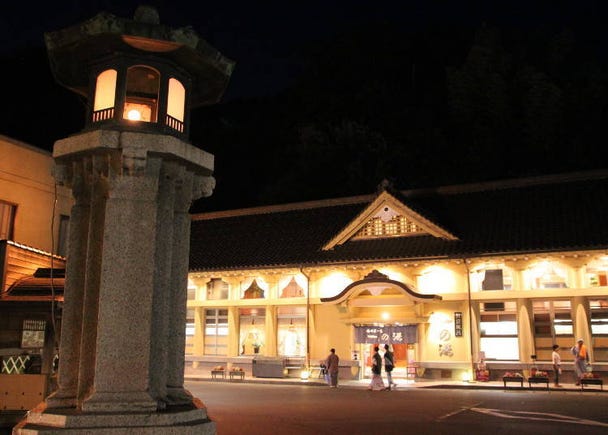 Located right in the center of Miyasaki Onsen, the bath house "Ichi-no-yu" can be called a symbolic presence in the onsen. It is said to have been given its name because, in his work "Yakusen", the founder of hot spring medicine Shutoku Kagawa lauded the onsen as the best on earth, although it was newly discovered.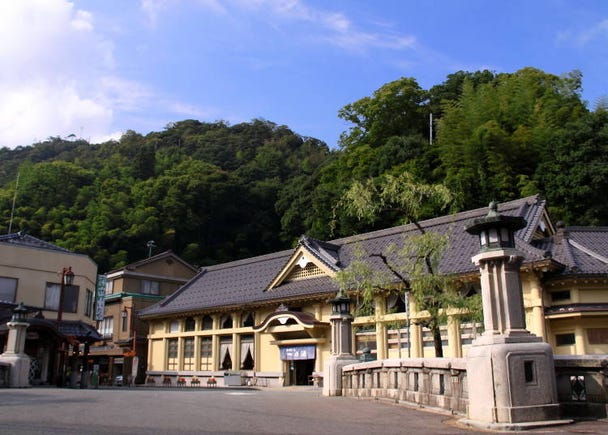 The onsen's exterior design, reminiscent of the theaters where Japan's traditional kabuki theater is performed, is very impressive. It's common practice to take a photograph with the willow trees from Tama-bashi Bridge in front of the onsen. Night is another great time to visit, as the onsen is lit up and the historic atmosphere instantly becomes a magical one.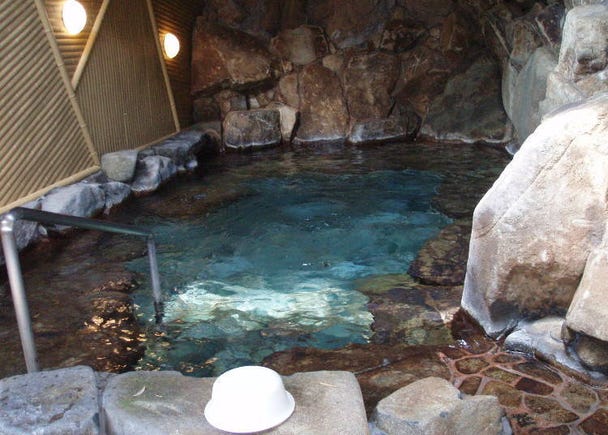 Inside are spacious large bathing areas, private baths, a cave bath carved out of the bedrock, and others. Taking a bath surrounded by rock feels a little like being wrapped up, and you can rest and relax in peace and comfort.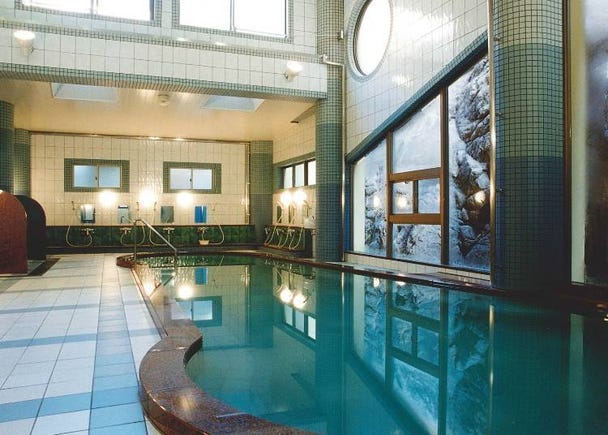 This is the most popular bath out of all the bath houses, so on weekend evenings there is sometimes a line to get in. Taking a bath in the morning is highly recommended, as wandering through the onsen town and then taking a dip before breakfast is a nice way to start the day.
一の湯

Address

415-1 Kinosaki-cho Yushima, Toyooka, Hyogo

Phone Number

0796-32-2229

Hours: 7:00 AM - 11:00 PM
Price: adults 600 yen, children (3 years through elementary school aged) 300 yen, all prices tax included
Closed: every Wednesday
Text by:copyz
*This information is from the time of this article's publication.
*Prices and options mentioned are subject to change.
*Unless stated otherwise, all prices include tax.