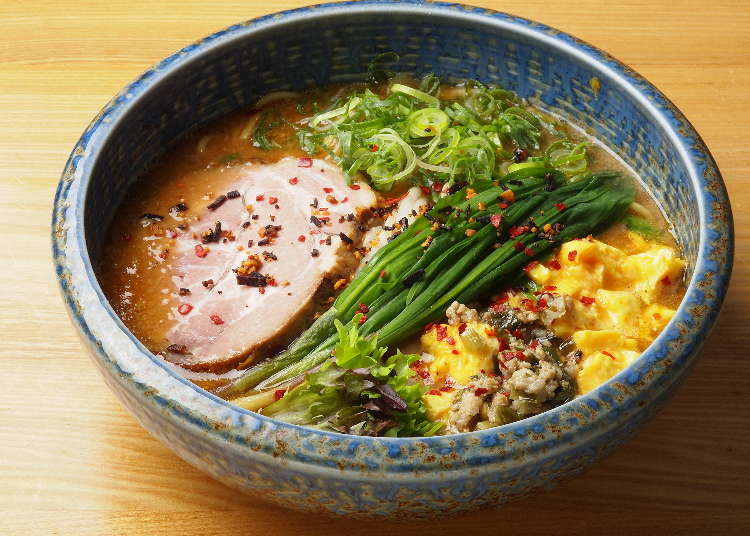 To keep our readers up to date with the freshest Sapporo ramen trends, we had two local ramen connoisseurs spill the noodles on their personal favorites! This time we'll be focusing on the city's gateway to the world - Sapporo Station! All these restaurants have stringent COVID-19 measures in place, so you'll be safe to check them out!

So, without any further ado, let's check out the best ramen near Sapporo Station!
Find some of the city's best ramen near Sapporo Station!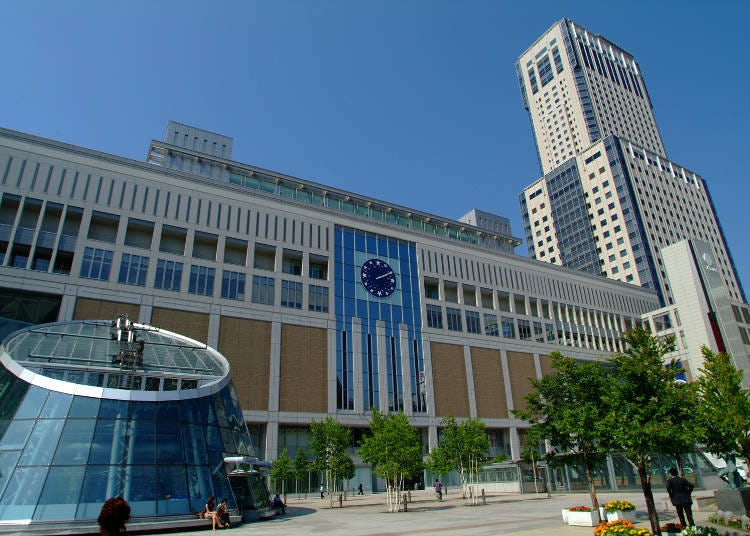 The area near Sapporo Station has undergone numerous redevelopments over recent years. It now acts as the city's center, attracting business professionals, shoppers, and day-trippers alike looking to eat and relax!

This has led to a healthy restaurant scene featuring many of the latest gourmet trends. There are plenty of visitors from outside the city too, creating a gourmet culture encompassing all of Hokkaido.
Sugahara Kenichi
Sapporo Ramen Club Representative/FBS Representative Board Member

Profile: I run the Sapporo Ramen Club website, which aims to bring together lovers of Sapporo ramen from across Japan! I am also vice-chairmen of the Sapporo Ramen Taxi's executive committee, and I love participating in all kinds of ramen events! I seek to spread the flavor of Hokkaido through the Teshikaga Ramen chain.
Tada Nobuyuki
Editor-in-chief of Sapporo Ramen 1000

Profile: Beginning with Hokkaido's ramen magazine, Ramen 1000, I have published numerous books and magazines exploring the world of ramen. I was also involved in the planning of Hokkaido Subscription, a Sapporo ramen delivery service available nationwide (https://hokkaido-shopping.com/)
1. Sapporo Ichiryuan – Full-bodied Miso Ramen!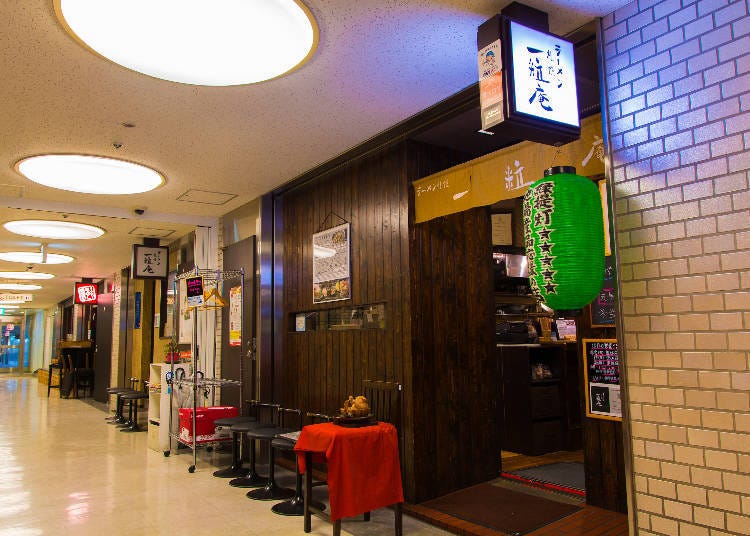 When asked for a recommendation, the ramen that first came to Kenichi's mind was Ichiryuan.

"While there are lots of ramen outlets doing the same thing now, Ichiryuan was the first to get serious about sourcing their ingredients from Hokkaido."

Adding some proof of this is the green lantern hanging outside the store, which is given to restaurants using at least 50% local or nationwide ingredients.

In fact, a whopping 90% of the ingredients in their beloved miso ramen are locally-sourced! Being inside an arcade directly connected to the Sapporo subway, is ramen shop is also extremely convenient!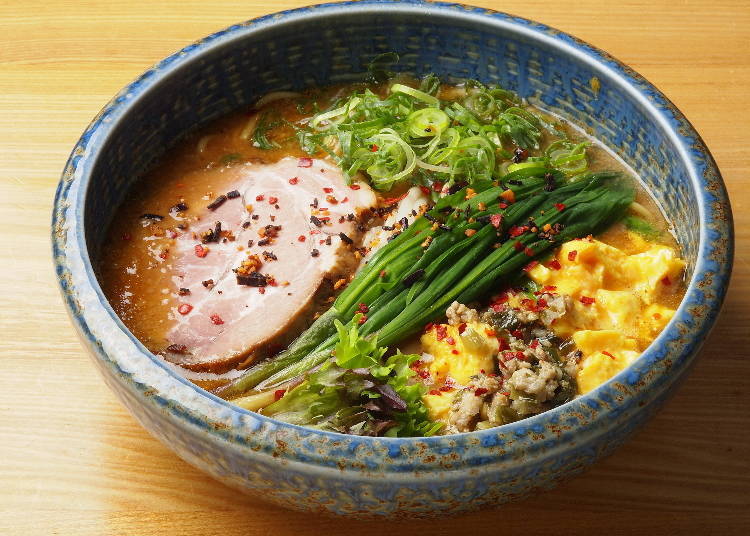 'Genki-no-deru Miso Ramen DX' (\1,200), is made using thick noodles and ample toppings, including native alpine leek and roasted pork fillet. A smaller version for \900 is also available.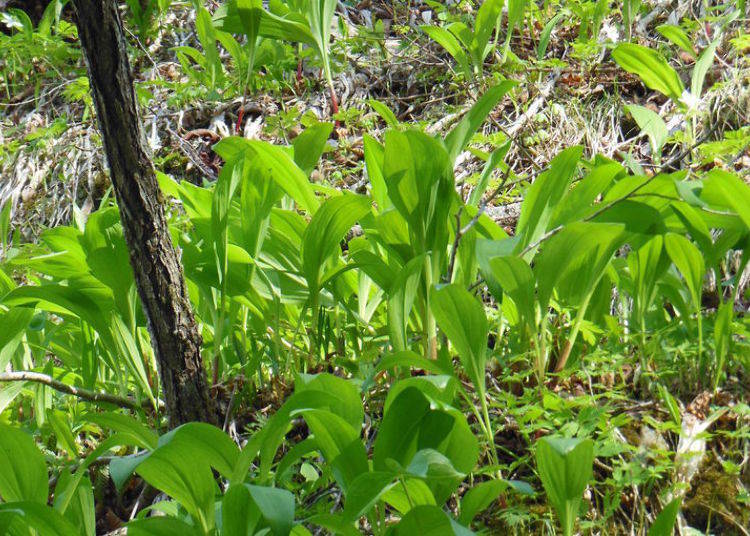 The alpine leek
Their specialty is the 'Genki-no-Deru Miso Ramen.' Topped off with alpine leek, one of Hokkaido's classic spring mountain vegetables, it is a ramen unique even to the locals!

These nourishing, nutrient-rich native vegetables are a type of onion, so you might worry about the inevitable bad breath that comes after eating.

However, fear not! Ichiryuan have developed a special cooking technique that completely eliminates this odor! This has made it a hit with business professionals looking for a quick ramen lunch before their afternoon meetings.

The aged miso, which is sourced from a local producer, is blended with Hokkaido soy beans and salt resulting in a deep, full-bodied flavor.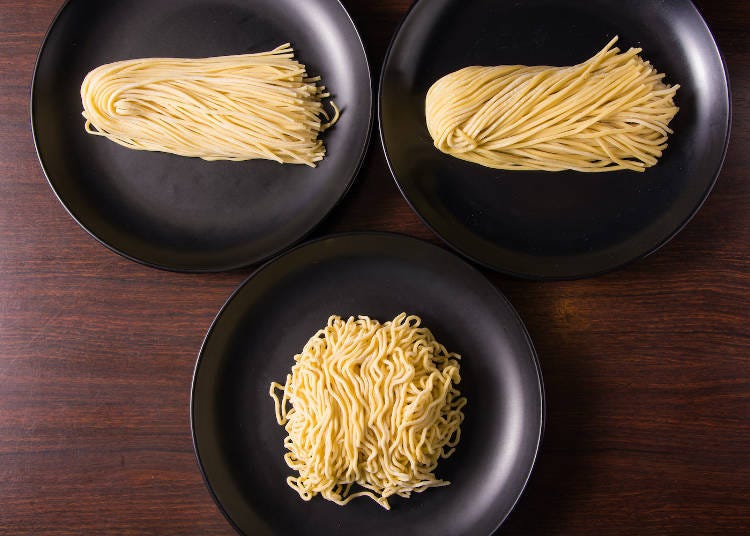 All ingredients are stored in a special refrigerator under strict temperature control, completely removing the need for any preservatives
Even their noodles are made in-house from 100% Hokkaido wheat blended with the renowned local bread flour 'Yumechikara.' The resulting noodles are chewy and firm with a satisfying mouthfeel.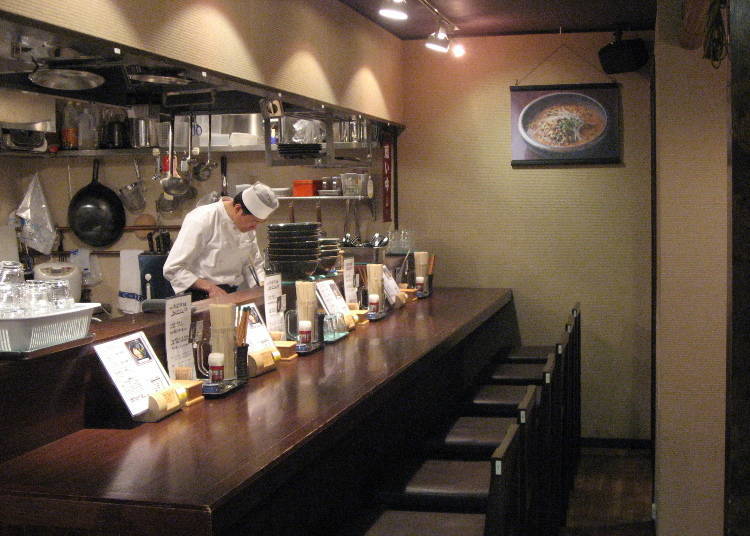 The restaurant space is lit using high-quality spotlights, giving off a warm, professional glow. The surrounding area is packed with offices, making it a popular stop for workers and visitors alike.

Ichiryuan now enforce strict social distancing rules coupled with protective barriers and regular ventilation to help prevent the spread of coronavirus.
ラーメン 札幌 一粒庵

Address

B1F Hokuren Building, 1 Chome−1, Kita 4 Jonishi, Chuo Ward, Sapporo, Hokkaido 060-000

Phone Number

0120-219-313

Hours: 11:00am - 3:00pm, 5:00pm - 7:00pm
Closed: Sundays (not-fixed), New Years
Parking: Available
2. Sapporo Ramen HACHI – Chinese-style Noodles in a Rich Chicken Broth!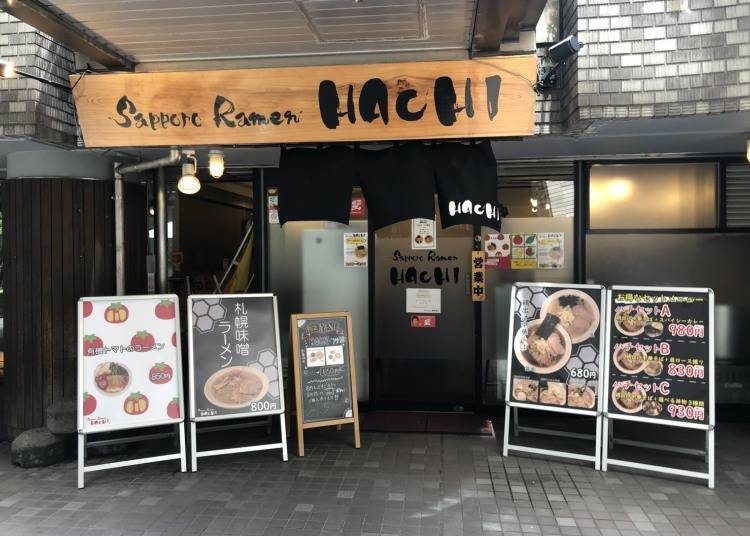 With a stylish garden terrace and café next door, Sapporo Ramen HACHI has become a popular stop for sightseers on their way to the Sapporo Clock Tower.
Around halfway between JR Sapporo Station and the Odori Subway Station, this trendy ramen joint boasts two extremely popular menu items: Chinese-style noodles inside a clear chicken soup along with a classic Sapporo-style miso ramen with a topping of mince pork. Both are jam-packed with local Hokkaido ingredients.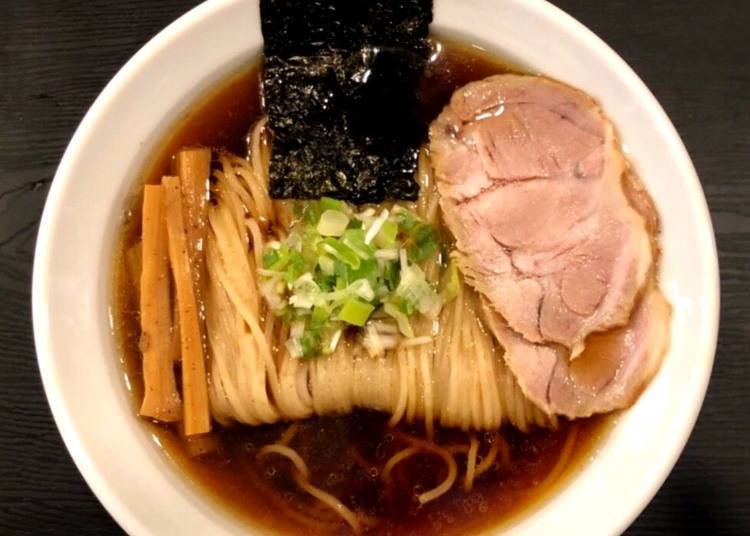 Chicken Broth Chinese Soba with Soy Sauce (\680)
Nobuyuki's selection is the Chicken Broth Chinese Soba with Soy Sauce.

"HACHI is a place where all kinds of people congregate – especially office and government workers. To offer such high-quality soba at such a low price, they must have some seriously good connections!"

Their soba broth is made from a whole Otaru chicken boiled together with the bones of other local hens. This broth is slowly cooked over low heat, drawing out every last ounce of flavor. The soy sauce soup is created through a blend of different soy sauces and sun-dried salt, resulting is a sharp and savory base that packs a punch!

Straight, whole-wheat noodles and a helping of roasted pork from locally-raised pigs complete the dish. The noodles carefully folded up inside the bowl is a sight to behold!! You can really feel the passion of the head chef and owner, who has been studying ramen since he was just 19!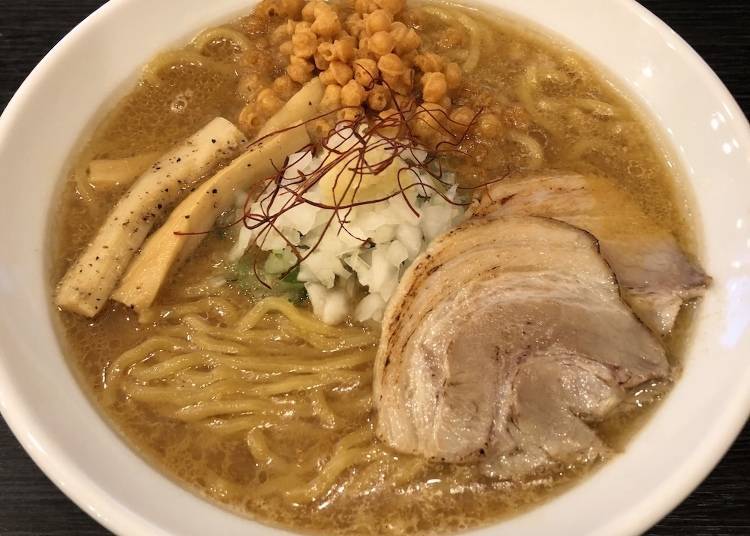 Sapporo Miso Ramen (\800)
Their other staple item, the Sapporo Miso Ramen, is a product of evolution. The savoriness of the soup, the pure lard from the pork, the grated garlic, and the minced meat form the peak ramen experience.

The miso base is made from a mixture of several pastes, including miso fermented with a rice koji bacteria. The matured wavey noodles absorb this soup, depositing the miso's rich flavors into your mouth. The toppings take things ever further, with finely chopped onion and scallion adding extra crunch while the soft bamboo shoots and pickled egg provide an extra flavor kick!

If you feel like experimenting, try melting some grated ginger into the soup! You'll soon notice the ramen's flavor slowly change, allowing you to relish its evolving taste until the very last mouthful!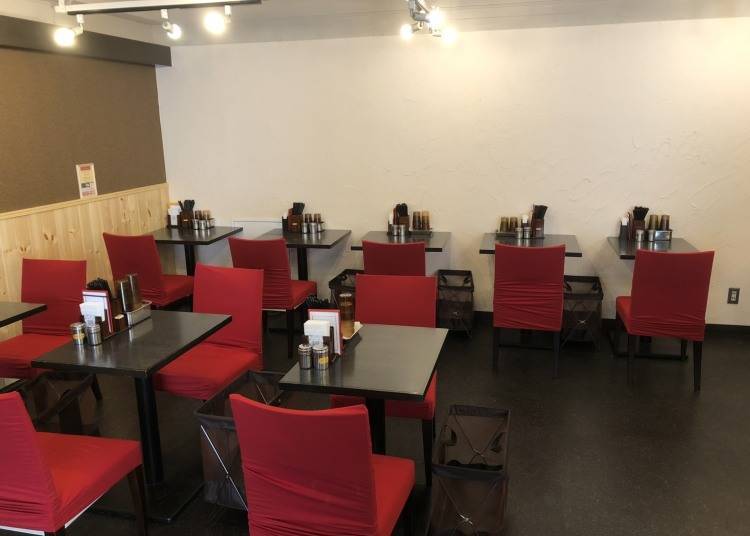 The open kitchen allows a full view of the cooking process, strengthening the relationship between chef and customer
With relaxing jazz music and a tranquil atmosphere, the restaurant feels like a trendy café! Protective barriers have been installed to halt the spread of coronavirus.
sapporo ramen HACHI

Address

B1F Tokeidai Building, Kita 1 Jonishi, Chuo Ward, Sapporo, Hokkaido 060-0001

Phone Number

080-3296-6818

Hours: 8:00am - 3:00pm (last order 2:30pm), Saturday: from 11:00am (changes to business hours are posted on their Instagram @sappro_ramen_hachi)
Closed: Sunday, Public Holidays
Parking: None
3. Gantetsu – A Rich and Creamy Pork Ramen!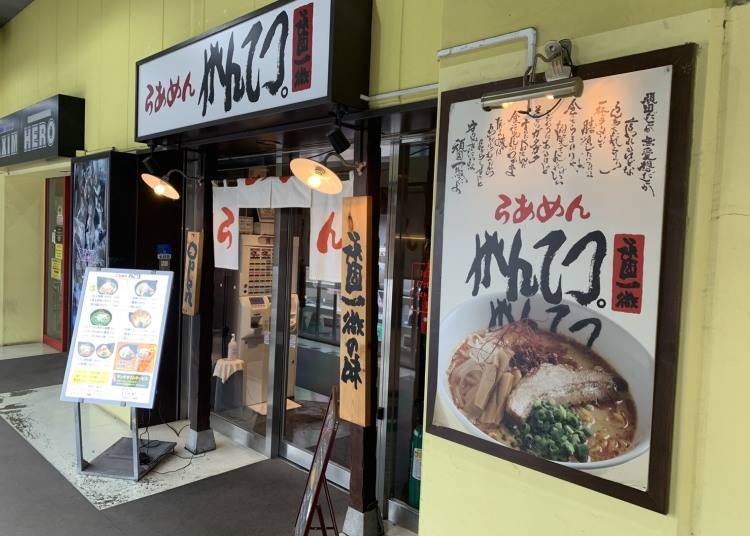 Under the elevated passage stretching west from JR Sapporo Station is Gantetsu. Completely untouched by the rain or snow, Gantetsu's hidden location is one its strongest assets for this best ramen near Sapporo Station. From the most affluent CEOs to middle-school students looking for an after-school pick me up, Gantetsu has a huge range of fans!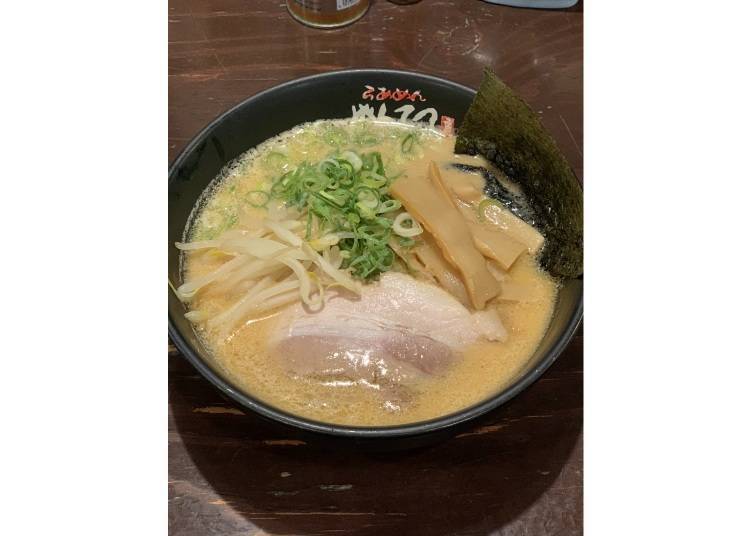 Miso Ramen (\800)
"The soup here is made by boiling pork bones slowly for a long period of time to condense the sweet and savory flavors. This is definitely my favorite!" explained a gleeful Kenichi. His recommendation is the mild and creamy miso ramen.

Their soup comes from Hokkaido-sourced pork bones boiled on high flame for 12 hours. Without any kinks or odors, this thick soup is packed with flavor! The miso used is carefully curated by the owner himself, while the noodles are aged under strict temperature controls for five days, giving them extra elasticity and adding the final touch to this spectacular creation.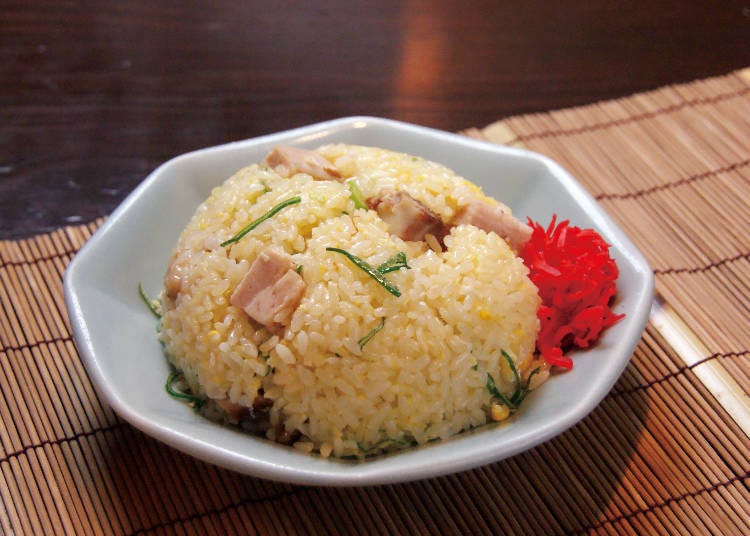 Fried Rice (\450)
Their side-menu is also very popular, with many customers ordering fried rice to complement their ramen. Each order of rice is individually fried over flame, giving each grain a study softness with a satisfyingly crunchy bite. This fragrant and flavorsome rice will rev up your appetite and get your ready for your ramen! You can share a plate amongst a group, or get the ramen and fried rice half plate set for yourself (miso \950, soy sauce \900).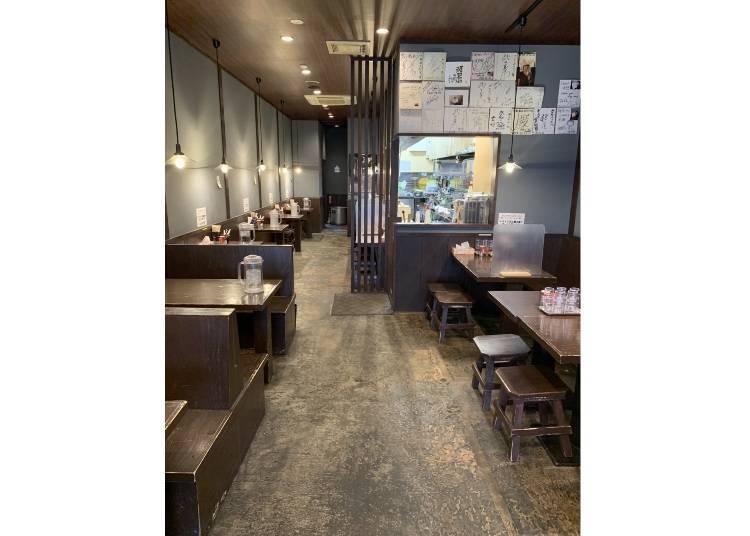 The restaurant has a very high roof, giving customers plenty of breathing space. Each table has a partition blocking potential virus-carrying droplets, allowing you to enjoy their scrumptious offerings with peace of mind. Compared with other restaurants in the JR Sapporo Station area, Gantetsu is open rather late, so you can get your ramen fix here even if the others have already closed!
Gantetsu Sapporo West Exit

がんてつ 札幌西口

Address

6 Kita 6 Jonishi, Kita Ward, Sapporo, Hokkaido 060-0806

Phone Number

011-596-8245

Hours: 11:30am - 11:00pm
Closed: None
Parking: None
4. Men no Hinauta - A Firm and Light Chicken Broth Ramen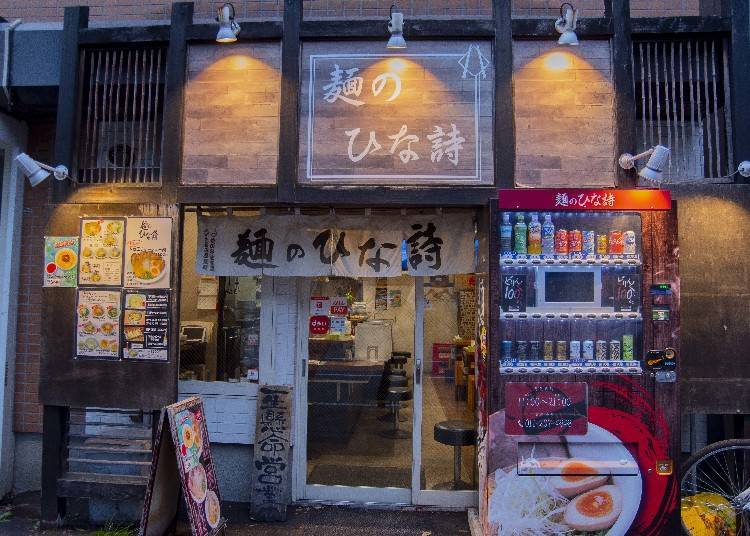 Men no Hinauta is on the quiet and laid-back east side of central Sapporo. Despite this, with nearby hotels and the huge Sapporo Factory shopping mall, the restaurant has a steady flow of customers.

The second-generation owner, who has ample experience in opening, running, and developing ramen menus, specializes in aesthetically pleasing and delicious milky-white chicken broths. While appearing very thick and rich from the outside, they are actually surprisingly light!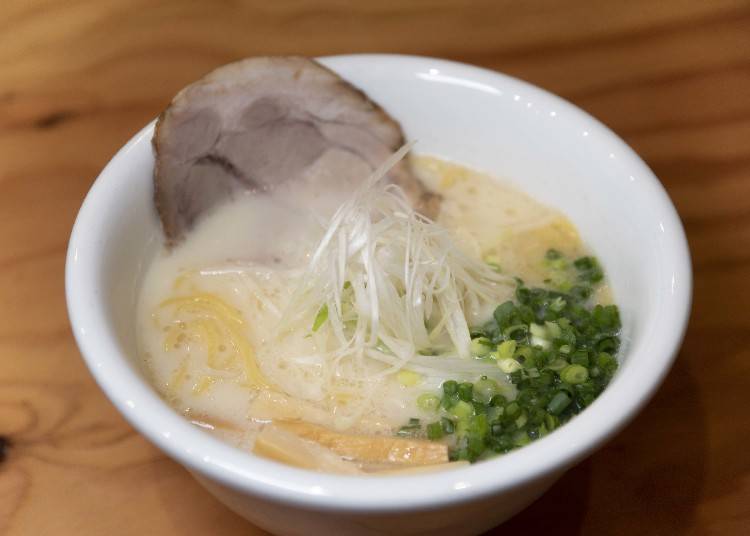 White Chicken Soup Ramen – Salt Flavored (\750)
"The specialty here is the mellow and well-rounded character of the chicken broth."

Nobuyuki was right – the soup has a refreshingly simple taste that is packed with umami. From our experience, we agree this is best experienced through their salt-flavored version. Recently, their smooth and rich miso ramen has become a hit with patrons too, so give it a try!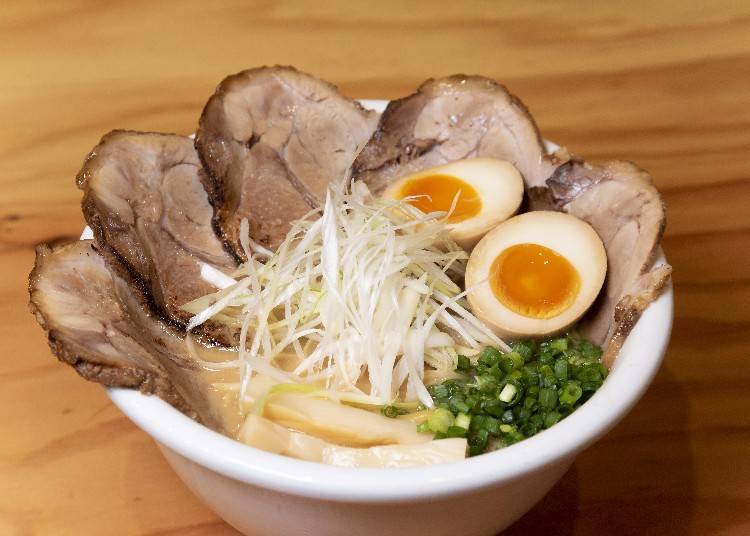 Toro-dama Pork Char Siu Ramen (\1,100)
The considerably-sized Toro-dama Pork Char Siu Ramen comes with an ample helping of flame-roasted pork fillet and a flavorsome boiled egg pickled in soy sauce.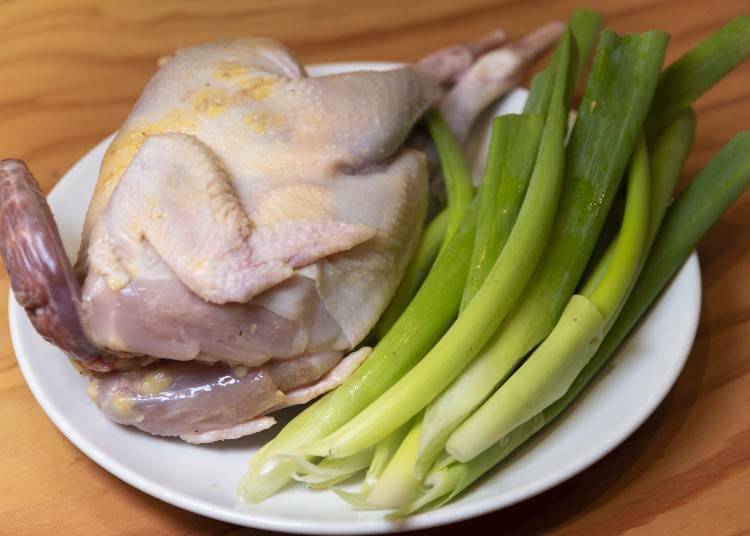 Their soup is made from boiling whole chickens with scallions and onions on high-heat for 8 hours, gently drawing out the savory flavors and collagen.

Instead of garlic, the ramen is flavored with the lard produced from cooking. Only a little salt is added, giving it a light aftertaste that can be enjoyed regularly without feeling overdone.

For the final touch, customers can select either medium or thin wavy egg noodles specially crafted to compliment the soup.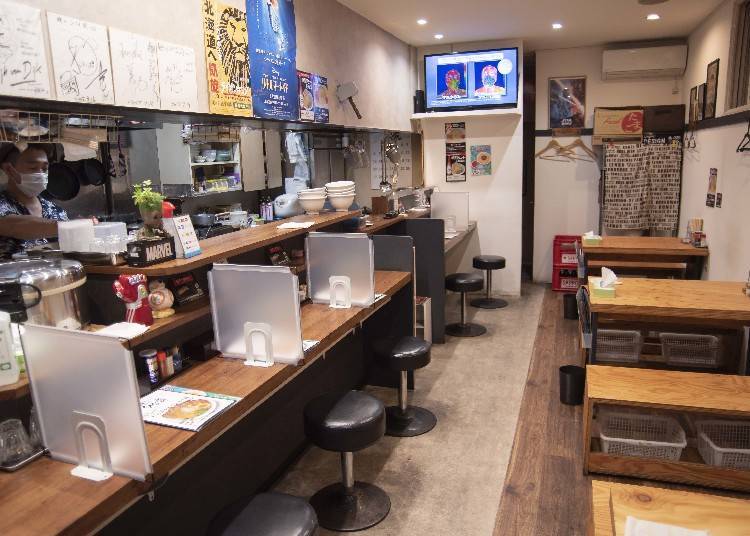 The restaurant's refreshing atmosphere is warm and inviting, even when dining alone! There is disinfectant available to use freely and partitions between seats helping to combat the spread of coronavirus.
麺のひな詩

Address

Sakai Building, 3-chōme-1-29, Kita 3 Jōhigashi, Chūō-ku, Sapporo, Hokkaido 060-0033

Phone Number

011-207-4848

Hours: 11:00am -9:00pm (closing time depends upon available ingredients)
Closed: Irregular
Parking: None
5. 175°DENO Tantanmen – Sapporo's Favorite Tantanmen Ramen!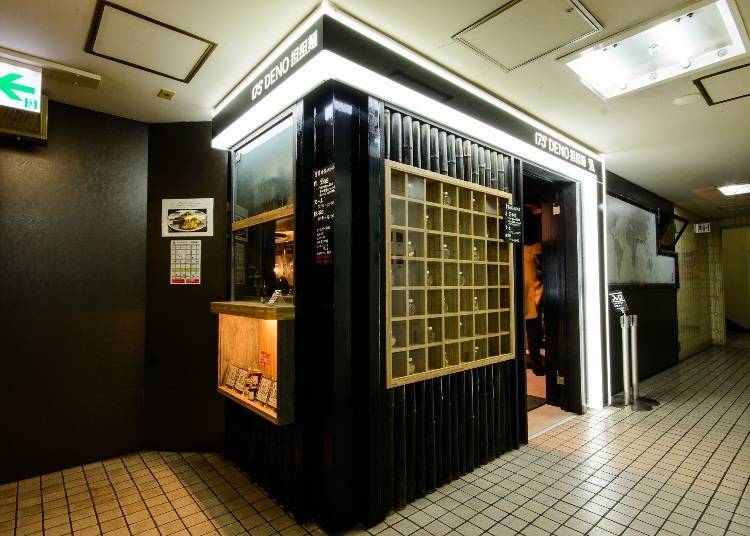 As recommended by Kenichi, 175°DENO Tantanmen opened in 2013 and is famous for mouthwatering and unique tantanmen. "While there is debate over whether tantanmen is actually ramen, if you're looking at it as a part of Sapporo's noodle cuisine, you can't go wrong!"

In the blink of an eye 175°DENO rode the recent trend of spicy food in Japan and expanded down into Tohoku and Tokyo. There are now five outlets in Sapporo alone, which includes the one we visited near JR Sapporo Station's North Exit.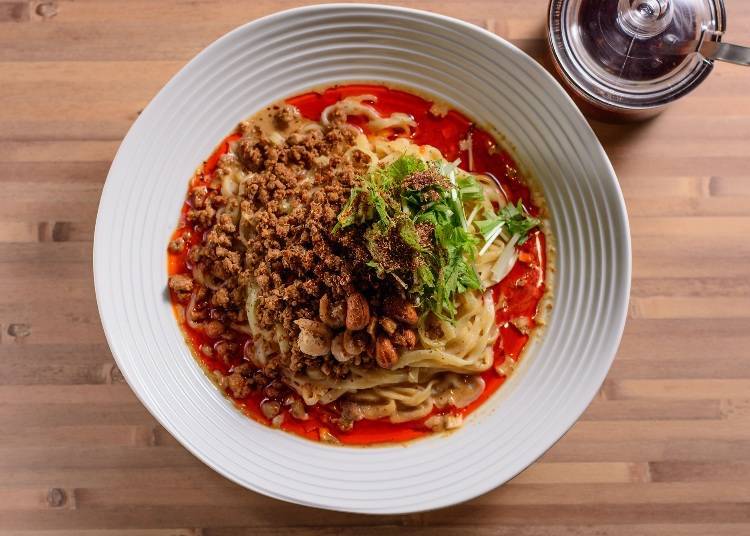 White Sesame Tantanmen – Without Soup (\850)
Their most popular item is the White Sesame Tantanmen without soup. Made with homemade chili oil and sesame seed sauce, the fried ground pork and specially-ordered flat noodles go down a treat! Originally hailing from Chengdu city in China's Sichuan province, these flavors have become a recent sensation in Japan.

175°DENO's creative interpretation of the dish uses authentic 'rayu' chili sauce made from the same rare and expensive Sichuan pepper once purveyed to the emperors of China. This top-tier pepper packs a powerful punch, while the handful of cashew nuts adds a satisfying crunch!

The unique lemony aromas and mouth-numbing spice has led to lines of fans longing for a second helping of this fresh new dish! Don't hesitate to ask staff to adjust your level of spiciness, desired toppings, and amount of sauce!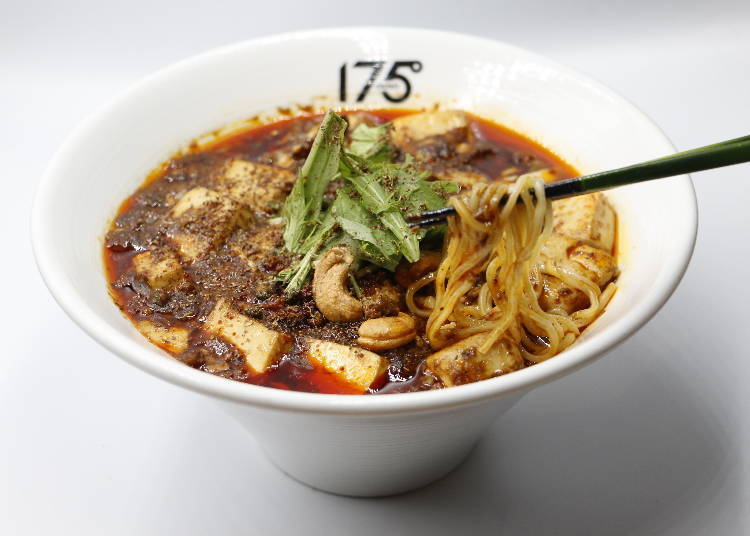 DENO Mapo Tofu Noodles (\950)
Much of their huge menu pays tribute to tantanmen's birthplace of Sichuan, including the DENO Mapo Tofu Ramen, which sees mouthwatering noodles soaked in homemade mapo tofu finished off with their famous rayu chili sauce. Even if you're not a tofu fan, this action-packed dish is not to be missed!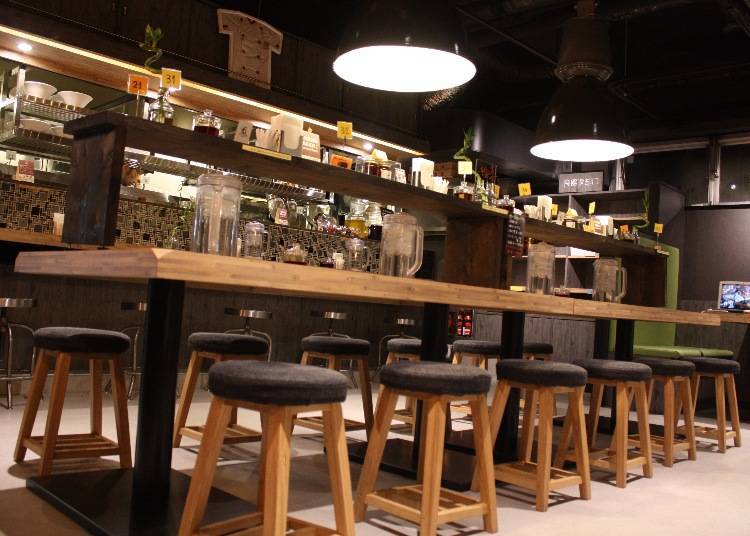 Using a stylish dark color scheme, the store feels clean, fresh, and hip!
The stylish restaurant space and designer plates and bowls has made it a hit among young fashionistas. Anti-coronavirus measures are fully in place, including plastic barriers to block droplets and help prevent spread.
175°DENO Tantanmen Sapporo North Exit

175°DENO 担々麺 札幌北口店

Address

1F Tokan Sapporo Building, 4 Chome-1-1, Kita 7 Jonishi, Kita Ward, Sapporo, Hokkaido 060-0807

Phone Number

011-769-0334

Hours: 10:30am - 9:30pm (last order 9:00pm) *currently operating under shorter hours due to coronavirus
Closed: None
Parking: None
Text by: Minna no Kotobasha
The information presented in this article is current as of September 2020.
*This information is from the time of this article's publication.
*Prices and options mentioned are subject to change.
*Unless stated otherwise, all prices include tax.
Limited time offer: 10% discount coupons available now!