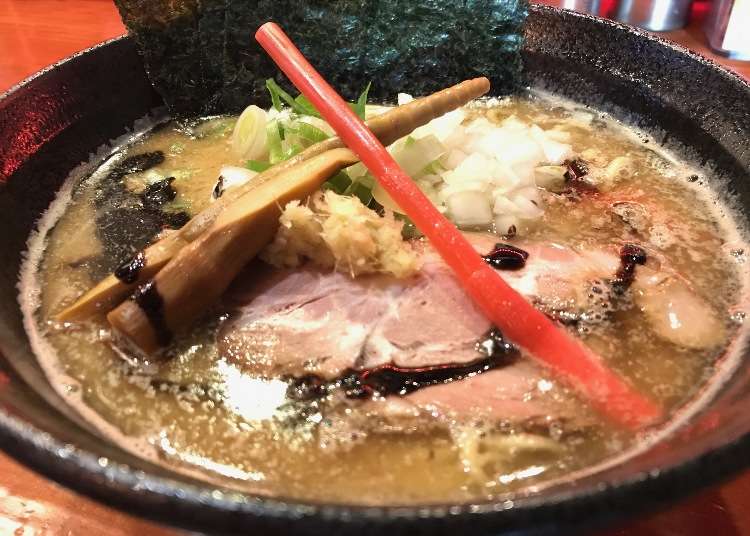 To get the inside info on everything Susukino ramen, we've spoken with two local ramen aficionados! This time they're taking us to Sapporo's thriving nightlife district of Susukino, home to Sapporo's hottest ramen trends and most daring creations!
Susukino Ramen - Sapporo's Modern Face of Ramen Culture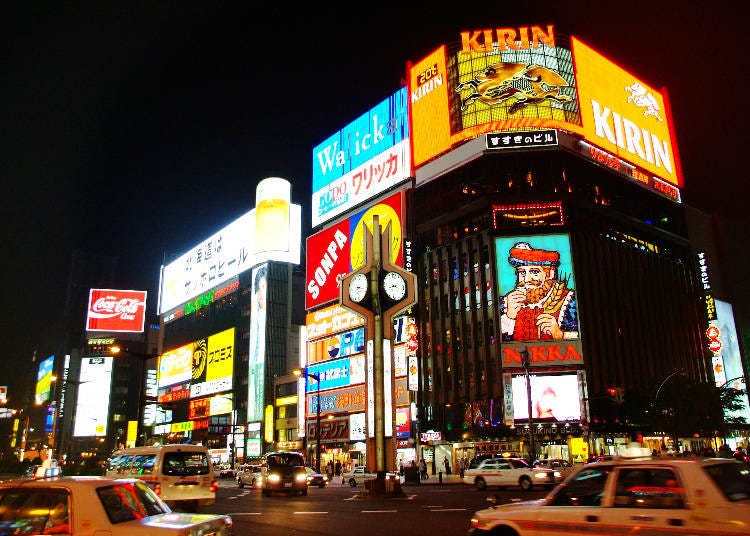 Beloved by visitors and locals alike, Susukino is the heart of Sapporo's ramen culture. Many of the ramen restaurants here cut their teeth in the suburbs before trying their hand in this competitive bustling nightlife district, making it a place where the victors of Sapporo ramen congregate. The streets are packed with Susukino ramen joints, providing hungry ramen-lovers an unmatched variety!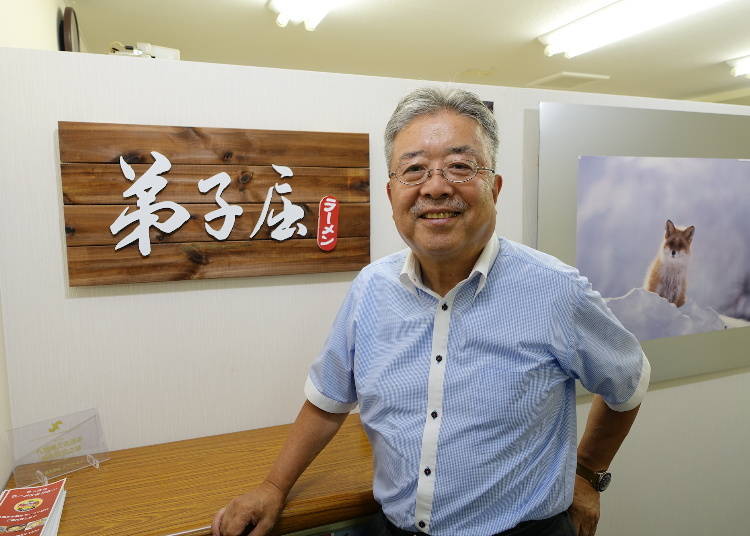 Sugahara Kenichi
Sapporo Ramen Club Representative/FBS Representative Board Member

Profile: I run the Sapporo Ramen Club website, which aims to bring together lovers of Sapporo ramen from across Japan! I am also vice-chairmen of the Sapporo Ramen Taxi's executive committee, and I love participating in all kinds of ramen events! I seek to spread the flavor of Hokkaido through the Teshikaga Ramen chain.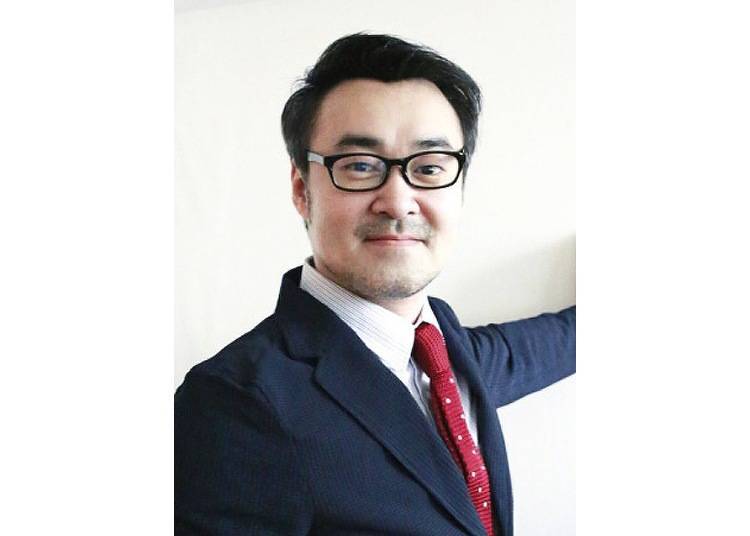 Tada Nobuyuki
Editor-in-chief of Sapporo Ramen 1000

Profile: Beginning with Hokkaido's ramen magazine, Ramen 1000, I have published numerous books and magazines exploring the world of ramen. I was also involved in the planning of Hokkaido Subscription, a Sapporo ramen delivery service available nationwide (https://hokkaido-shopping.com/)
1. Menya Nanabe – Two-time Michelin Guide Certified Ramen!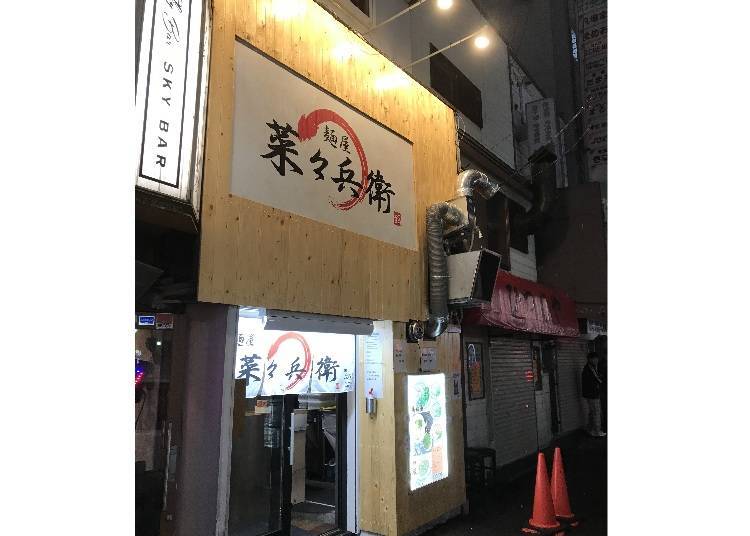 Both of our experts were quick to recommend Menya Nanabe. "Nanabe began deep in the suburbs and became known for its originality. Its huge growth naturally led it to Susukino."

Founded initially in a residential area of Sapporo's Shiroishi Ward by a pair of sisters, in August of 2020, it finally touched down in the ramen battlefield of Susukino.

Opening at 9:00pm and closing 6:00am the next day, it fits perfectly into the schedule of busy travelers and partiers.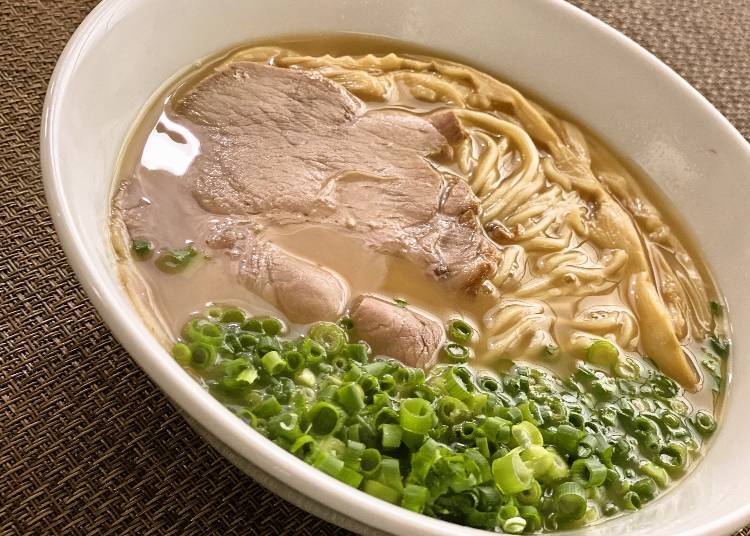 White Chicken Ramen- Salt Flavored (\850)
Similarly to the original, the Susukino outlet's highlight is the White Chicken Ramen flavored with salt. The mouthwatering milky white soup, delicately extracted from chicken bones, offers a heartwarming creamy ramen packed with collagen.

The moment you take a sip, your mouth will explode with savory umami flavors. Nothing else is added but the natural fats from the chicken, giving it a solid body yet soft mouthfeel.

"The delicate soup combined with the homemade noodles is something only a chef well-versed in Japanese cuisine would be able to create. I'm so glad we're able to eat something so gentle in such a high-octane town like Susukino!" said Kenichi.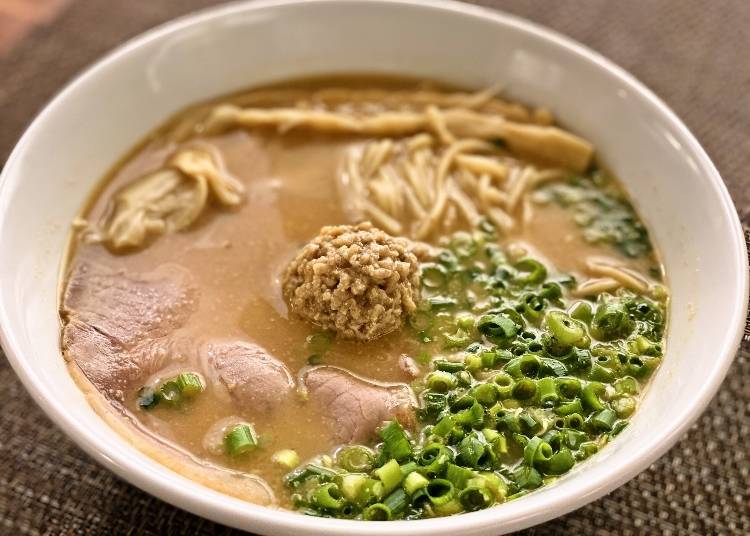 White Chicken Miso Ramen (\900)
There is also a special Susukino-only menu, which features the 'White Chicken Miso Ramen.' Using miso paste from Asahikawa, the ramen starts off light and delicate before absorbing the juice from the ground pork and transforming into a thick Sapporo-style ramen. You're essentially getting two kinds of Susukino ramen for the price of one!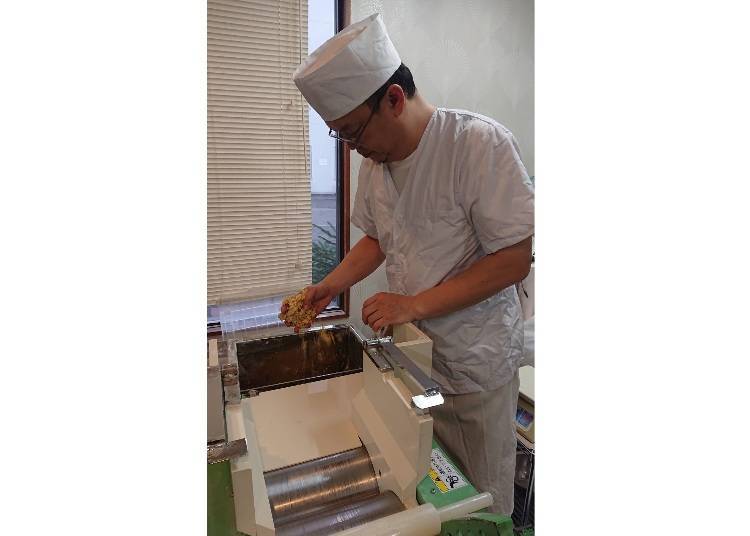 The shop owner makes his own noodles using special techniques
They are also very particular about their noodles. Using carefully-selected Hokkaido wheat, super-thin, thin, medium-straight, and tsukemen noodles are specially crafted in-store for each respective ramen style. The thin noodles used for the White Chicken Ramen are slim yet firm and resistant to stretching, allowing you to easily pick them up with your chopsticks! The fermented bamboo shoots (menma) finish the dish off with a juicy crunch!
The clean, bright interior invites a refreshing atmosphere!
Unfortunately, there are only 7 seats in the restaurant, meaning you'll likely have to line up outside. It's definitely worth the wait, though! English menus are available.

Coronavirus measures are thorough! Alcohol spray is placed at the entrance and droplet-blocking barriers have been set up.
麺屋 菜々兵衛 すすきの店

Address

1F, C Building, 4 Chome−11, Minami 6 Jonishi, Chuo Ward, Sapporo, Hokkaido 064-0806

Phone Number

011-206-1675

Hours: 9:00pm - 6:00am next day (last order 5:50am)
Closed: Wednesdays
Parking: None
2. Menya Suzuran – A Perfectly Blended Miso Ramen!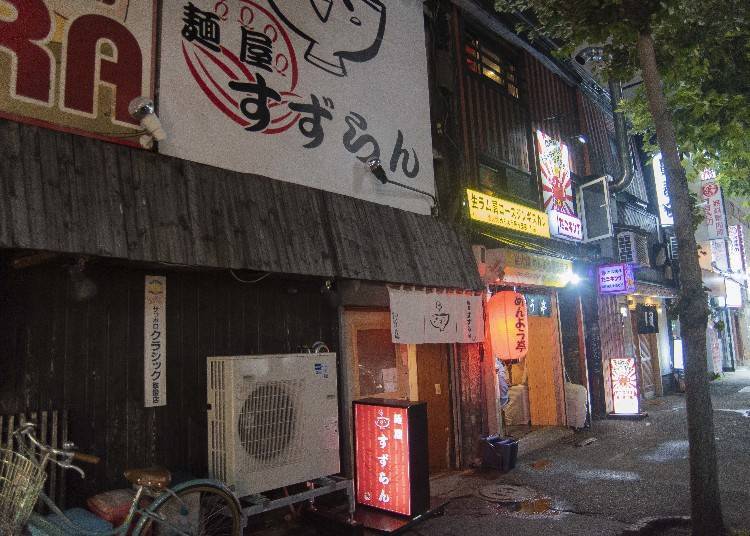 "If you've come all the way to Susukino, you've got to try miso ramen! And if you want guaranteed satisfaction, Menya Suzuran is your best bet!"

This Susukino ramen restaurant, as recommended by Nobuyuki, is right in the heart of the area's central shopping district.

Even when compared to the busy surroundings, Menya Suzuran is extremely popular - attracting legions of die-hard fans! The owner, who has plenty of fans himself, polished his craft in other famous Sapporo ramen restaurants, including the pioneering curry-ramen restaurant Magic Spice, before opening his own shop to serving the ramen he always dreamed of.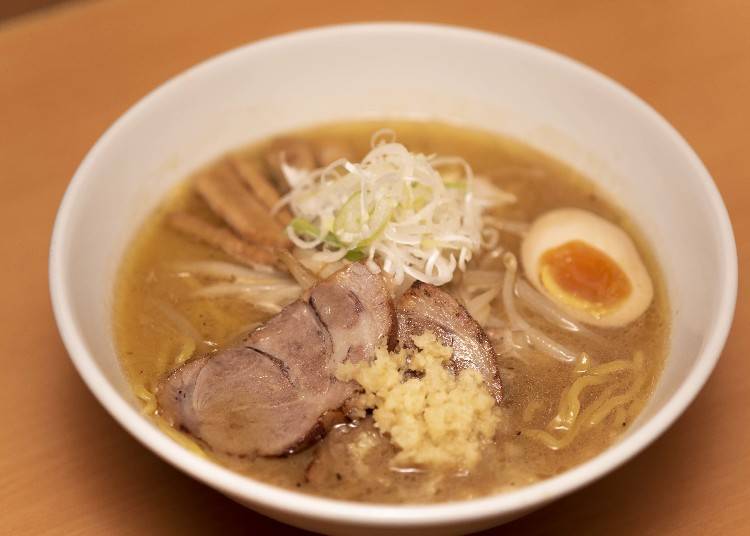 W Soup Miso Ramen (\850)
Nobuyuki's recommended dish is the W Soup Miso Ramen. From a base extracted from pork and chicken bones, 15-16 different types of ingredients are balanced into a delicate stock over two days.

Once the ramen is ordered, vegetables with miso are fried in a wok before the soup is added, creating a flavorsome ramen furnished by delicious medium-thick noodles with a little extra tang from the seafood dashi!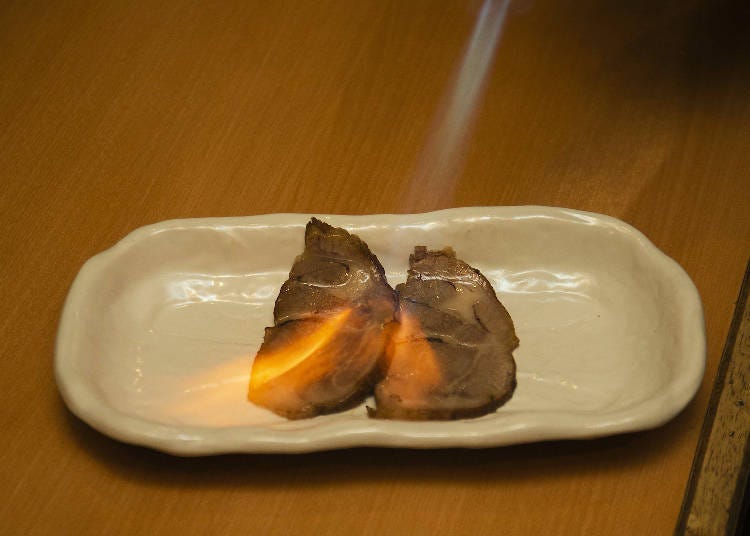 The fragrant roasted pork fillets are packed with flavor!
Their eye for detail extends to every corner of the menu! This includes their juicy pickled eggs and smoked goods, along with their pork fillets, which are carefully fried on a burner. Their range also consists of a hearty clear chicken broth ramen along with a spicy ramen hailing from the chef's curry days!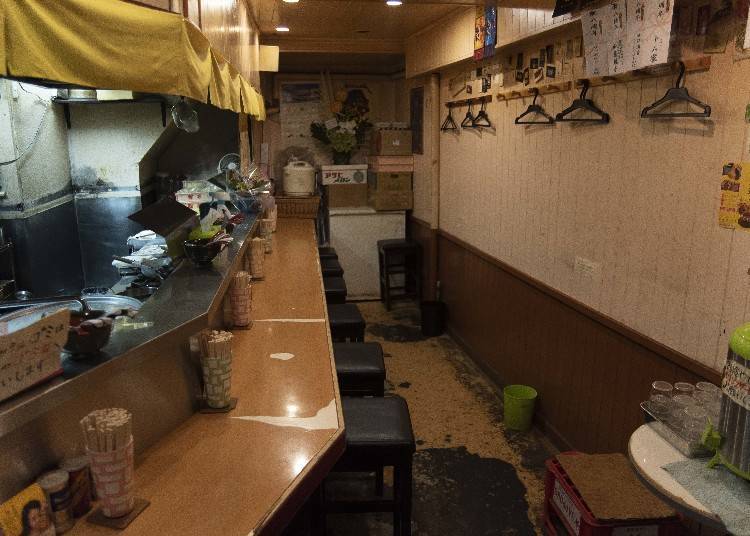 There are only counter seats available
The interior is small, cozy, and warm, and outside are often lines of hungry fans waiting long into the night! They have also decreased their capacity due to coronavirus, so waiting times may be even lengthier. The staff diligently spray the building with disinfectant and air out the restaurant regularly.
麺屋 すずらん

Address

4 Chome Minami 5 Jonishi, Chuo Ward, Sapporo, Hokkaido 064-0805

Phone Number

011-512-3501

Hours: 7:00pm - 2:30am next day (last order depends upon available ingredients)
Closed: Sundays
Parking: None
3. Bacchiken – A Creamy Ramen of Pork and Seafood Dashi!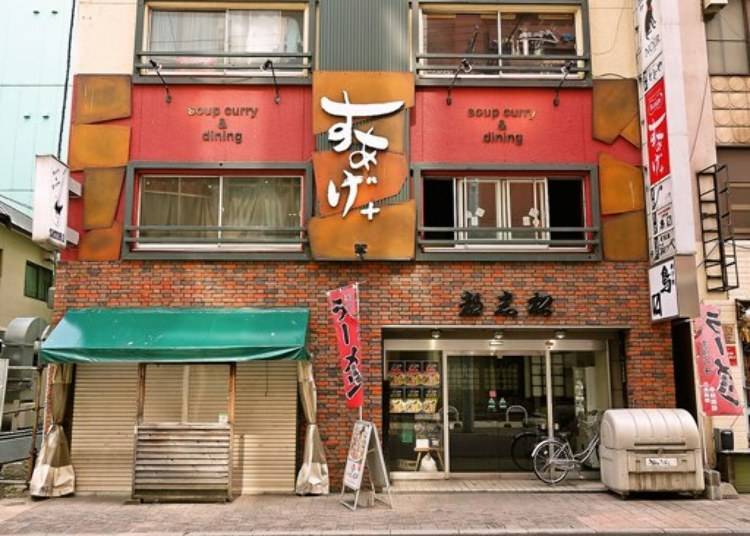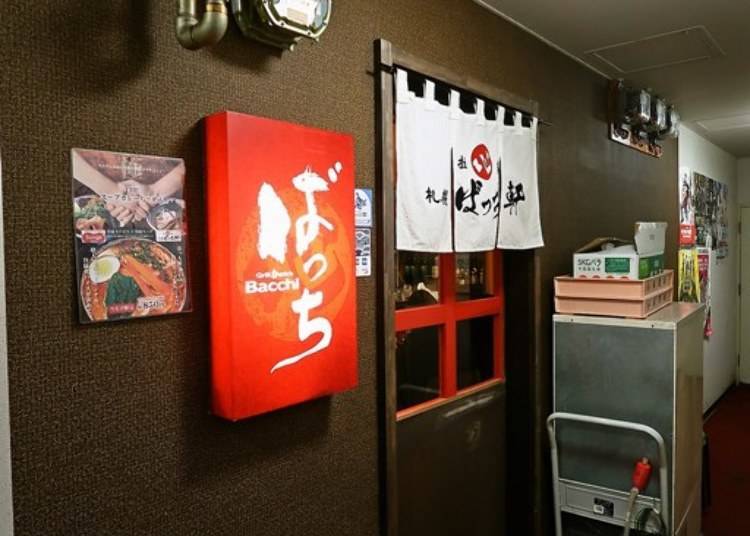 Located on the 3rd floor in a building behind the iconic Ferris-wheel NORBESA shopping mall, this hidden gem can be found through its large flag with 'ramen' written on it in Japanese characters.

Serving Susukino ramen only during the afternoon, by night, the space transforms into a yakiniku izakaya pub.

Using soup made from slowly boiled chicken and pork bones mixed with their original dashi, the ramen here simply cannot be tasted anywhere else! Thanks to their yakiniku experience, their pork char siu are charcoal grilled and flavored to perfection!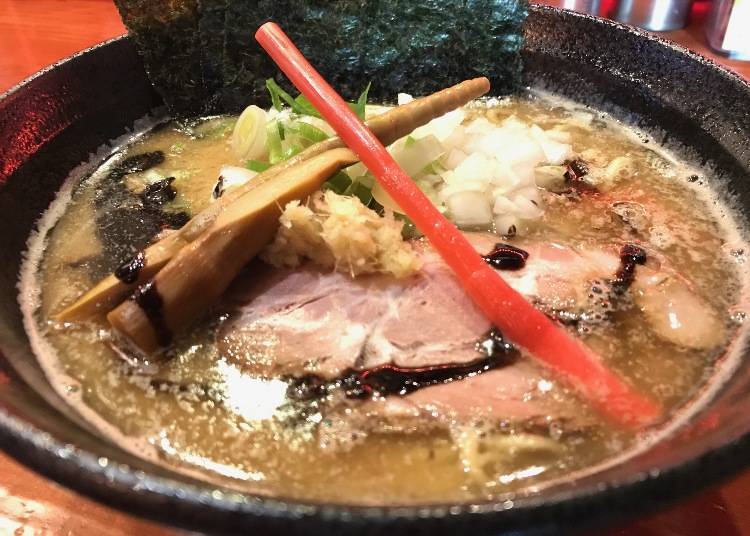 Miso Ramen (\750)
While the store itself boasts its best dish as soy sauce ramen, Nobuyuki asserts miso ramen as their peak creation. "The lusciously thick soup blends perfectly with the miso!"

It is indeed a delightful offering, with the mild miso paste complimenting the creamy pork soup. Melting in the complimentary grated ginger evens out the thickness and makes it go down even better!

The bright red stick inside the ramen is also ginger, which is one of the store's specialties. While enjoying the ramen, customers often nibble on the root end of the stick, which, when combined with the ramen's aftertaste, fills one's mouth with an invigorating sweet vinegar taste! Even Nobuyuki, who has made his way through a lot of unique ramen, was surprised by this original twist!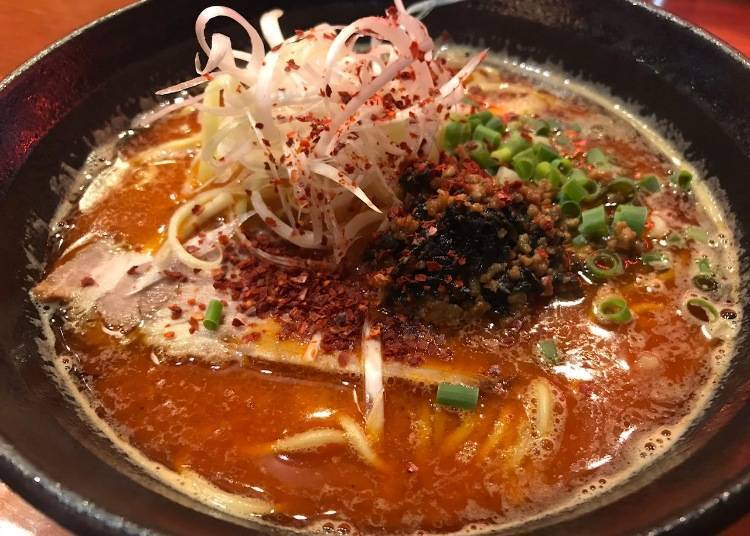 Spicy Ramen (\800)
He also recommends trying their 'Spicy Ramen.' Topped off by mincemeat blended with minty Japanese shiso leaf, the initial spiciness evolves into a refreshing aftertaste!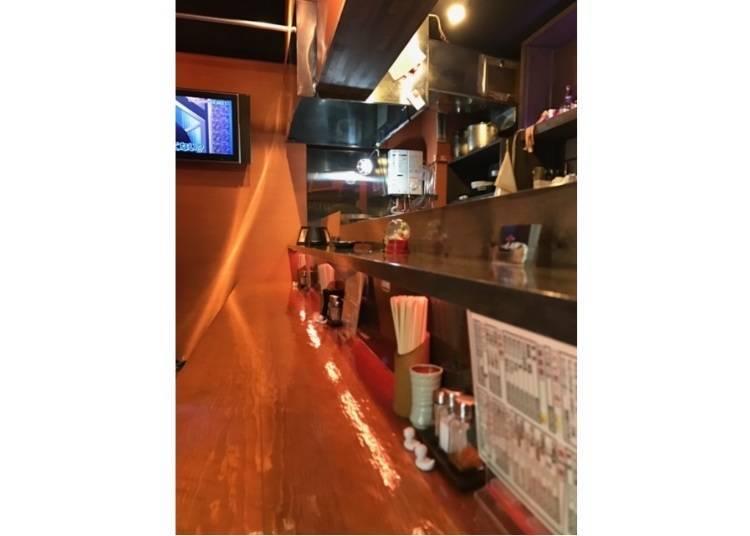 Lining the shelves across from the counter are dozens of sake bottles, giving off authentic izakaya vibes! The staff all wear masks and consistently disinfect the restaurant throughout the day to keep everyone safe.
拉麺 札幌ばっち軒

Address

3 Floor, Toshimatsu Building, 5 Chome-6-1, Minami 4 Jonishi, Chuo Ward, Sapporo, Hokkaido 064-0804

Phone Number

011-207-1633

Hours: 11:00am - 3:30pm (last order 3:00pm)
Closed: Mondays
Parking: None
4. Teshikaga – The Tastes of Hokkaido!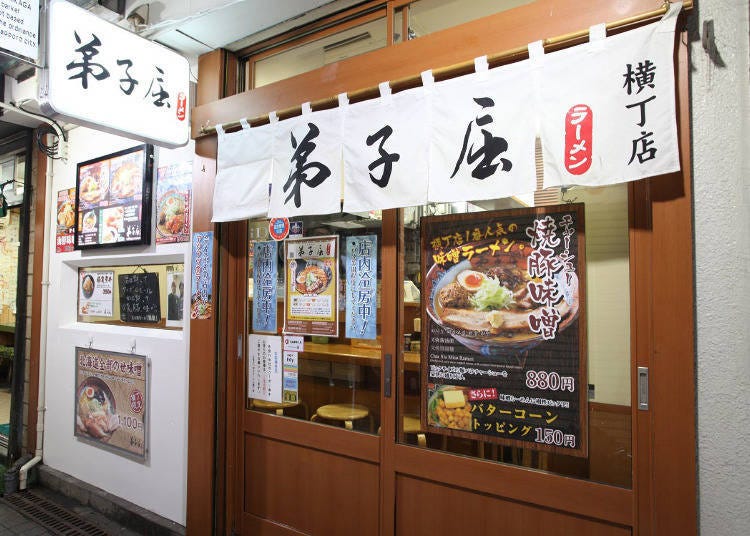 Teshikaga is extremely diligent about sourcing Hokkaido ingredients, so if you want the true local flavors, this mega-popular store on Susukino's main ramen street is your best bet!

From their central kitchen, located in the chain's namesake town of Teshikaga, the soup and sauce are slowly brewed with water from the subterranean streams of Lake Mashu.

It is boiled with local pork and chicken for 24 hours and combined with Hokkaido miso and soy sauce. Of course, their thin and medium-thick noodles are also 100% Hokkaido wheat!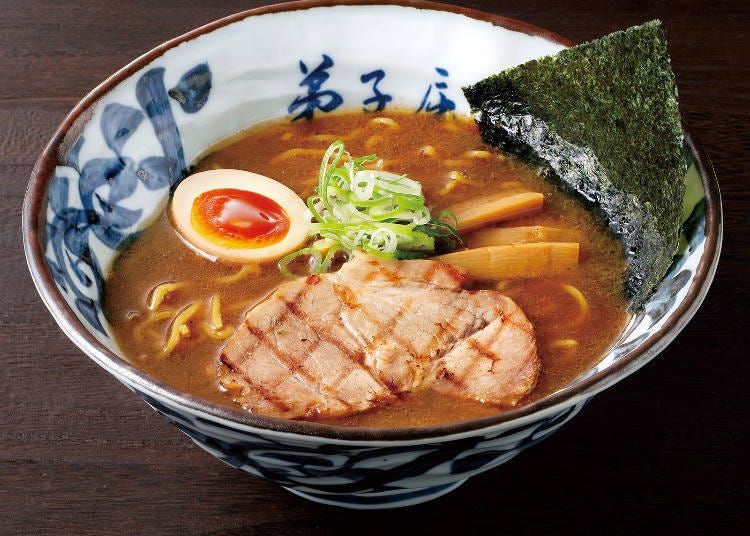 Soy Sauce and Seafood Paste Ramen (\850)
For most customers, the go-to menu item is the Soy Sauce and Seafood Paste Ramen. A seafood base of dried scallops, muscles, mackerel, and more is cooked in soup with vegetables before being carefully strained, combined with soy sauce, and served piping hot!

"While some people may not be partial to the raw smells of seafood, fear not! The cooking techniques here completely eliminate any odor, leaving only the flavors!" said Nobuyuki. Medium-thick noodles are used for this ramen – a match made in heaven!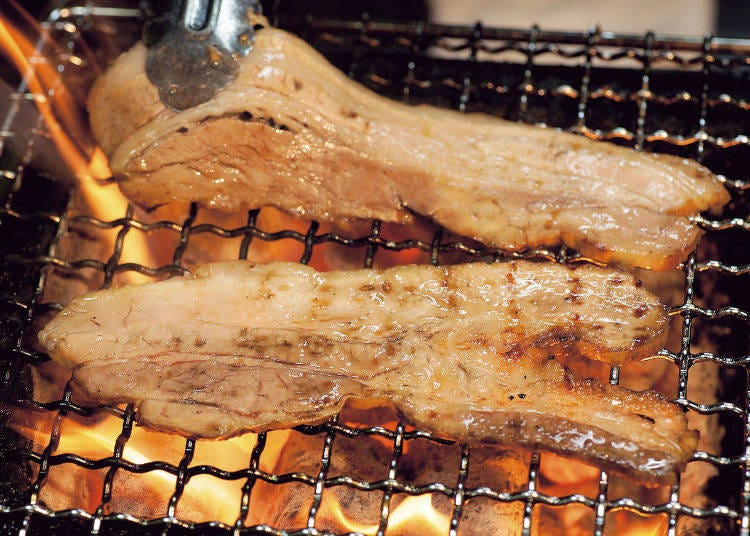 If you thought this ramen couldn't get any better, wait until you taste the thick Hokkaido char siu pork! Tenderly cooked on a flame grill, the fat literally melts off the meat leaving juicy and fragrant strips ready to absorb the soup. Watching the flames leap as fat rolls off the meat is guaranteed to get you nice and hungry!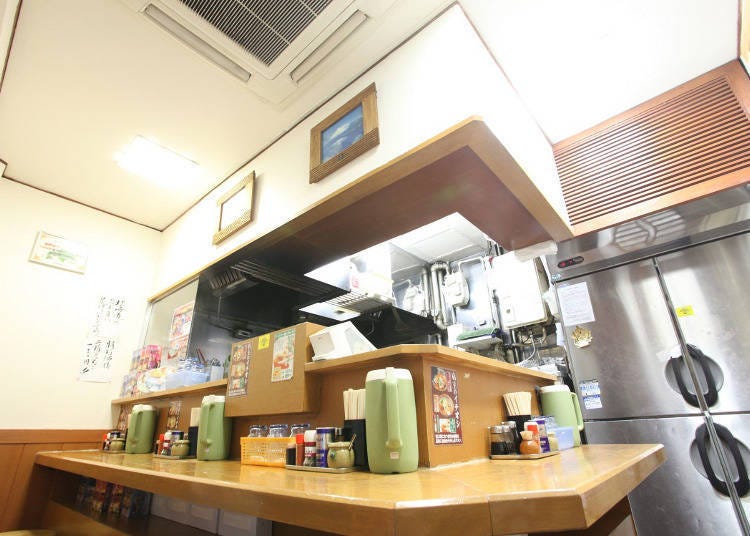 All staff wear masks, sanitize the store's surfaces, and ventilate the air to keep customers safe during the coronavirus pandemic. Their menu is also available in four languages.
Teshikaga - Sapporo Ramen Yokocho

弟子屈ラーメン 札幌ラーメン横丁店

Address

Ganso Sapporo Ramen Yokocho, 3 Chome, Minami 5 Jonishi, Chuo Ward, Sapporo, Hokkaido 064-0805

Phone Number

011-532-0007

Hours: 11:00am - 3:30pm, 5:30pm - 11:00pm. Friday/Saturday: 11:00am - 3:30pm, 5:30pm - 2:00am next day
Closed: None
Parking: None
5. Fukunoki – A Tomato Ramen By a Food Therapy Master!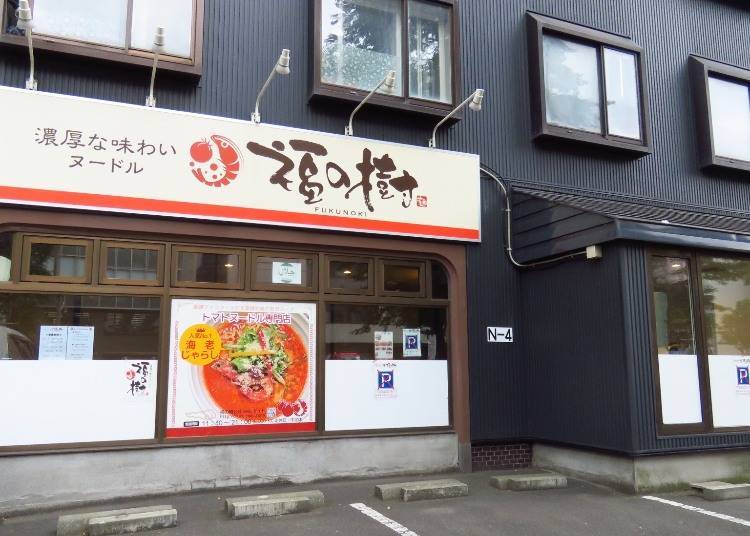 Fukunoko's fresh and healthy ramen creations have received our experts' seals of approval! "While a newcomer to the ramen world, there's no mistaking it as a fierce addition to the Sapporo ramen lineup!" agreed Nobuyuki.

Their primary offering is the Tomato Ramen. Designed by a master of Chinese food therapy based upon a vegan macrobiotic diet, it's ramen made with health on the mind! From the first mouthful, you'll feel instantly invigorated! For a little extra kick, feel free to add a sprinkle of black pepper.
Shrimp Jarashi (\980)
Nobuyuki's recommendation is the Shrimp Jarashi, which boasts a homemade Américaine sauce made from pressure-cooked shrimp and vegetables.

The succulent shrimp and savory tomato, coupled with the mellow sweetness of the cream and touch of spice culminate in a well-balanced product of the highest culinary expertise.

A touch of malted rice is also thrown in to tone down the tomato's acidity. Add some specially-made shrimp paste or a sprinkle of their original spicy powder to bring the dish to the next level!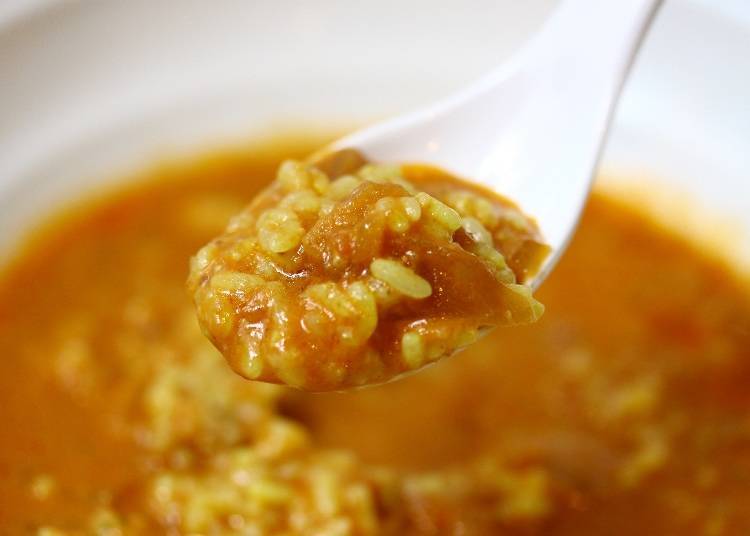 Finish your lunch with cheese on rice! (\120)
Once you've polished off your noodles, create your own soup risotto by ordering the cheese on rice and pouring in the leftover soup!

The rice, which is the renowned Hokkaido-grown 'nanatsuboshi' variety, is spiced with turmeric, creating a unique Indian flavor rarely seen in a ramen restaurant! 'Cheese-on-baguette' is also available to satisfy big appetites!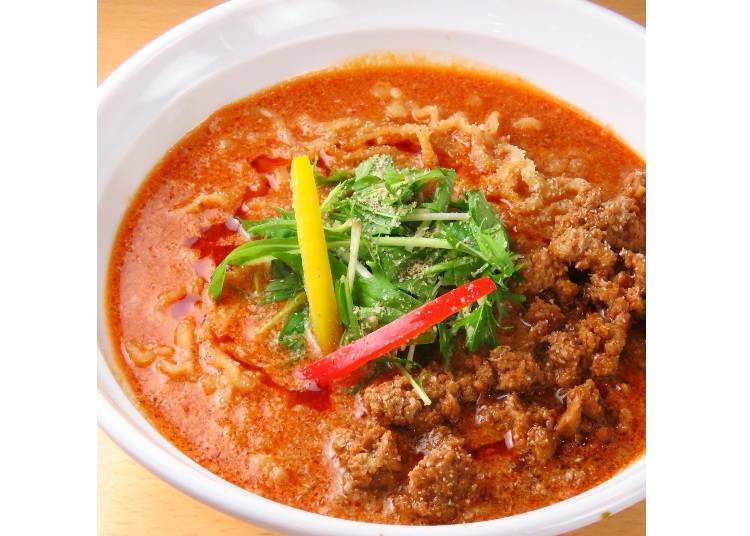 White Sesame Tomato Tantanmen (\930)
The White Sesame Tomato Tantanmen is also a big hit. Its mouthwatering fragrance is drawn out through a combination of sesame seed paste and tomato, balancing the dish with a mild spice and kick of acidity. Touched off with a large dollop of meat cooked in miso, it's hard to resist this delectable creation!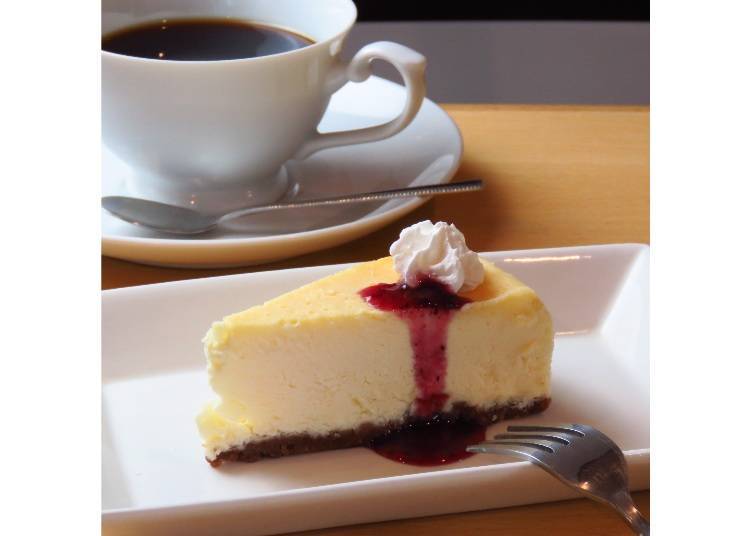 The Ultimate Cheesecake (\350)
Their cheesecake, made from renowned Tokachi cheese and homemade cream, makes for a great dessert! They also provide a menu catering to halal, vegan, and vegetarian needs.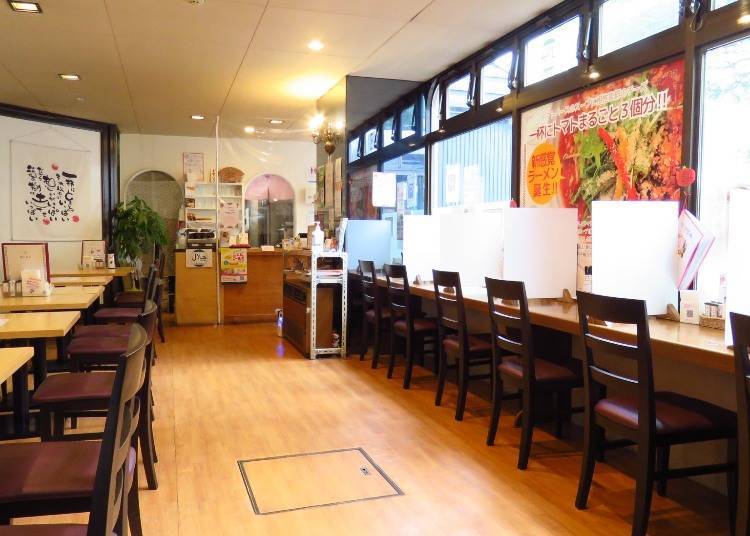 The refreshing atmosphere feels welcoming even when dining alone!
The Susukino ramen restaurant's interior uses a bright, wooden color scheme with plenty of natural light. Stringent anti-coronavirus measures such as disinfection, ventilation, and droplet-blocking partitions are in place. English menus are available.
福の樹

Address

1F, Minami 4-jou Unihouse, 10 Chome, Minami 4 Jonishi, Chuo Ward, Sapporo, Hokkaido 064-0804

Phone Number

011-511-3055

Hours: 11:30am - 3:00pm, 5:00pm - 9:00pm (last order 8:30pm), Weekends: 11:30am - 9:00pm (last order 8:30pm)
Closed: Mondays
Parking: None
Text by: Minna no Kotobasha
The information presented in this article is current as of October 2020.
*This information is from the time of this article's publication.
*Prices and options mentioned are subject to change.
*Unless stated otherwise, all prices include tax.
Limited time offer: 10% discount coupons available now!