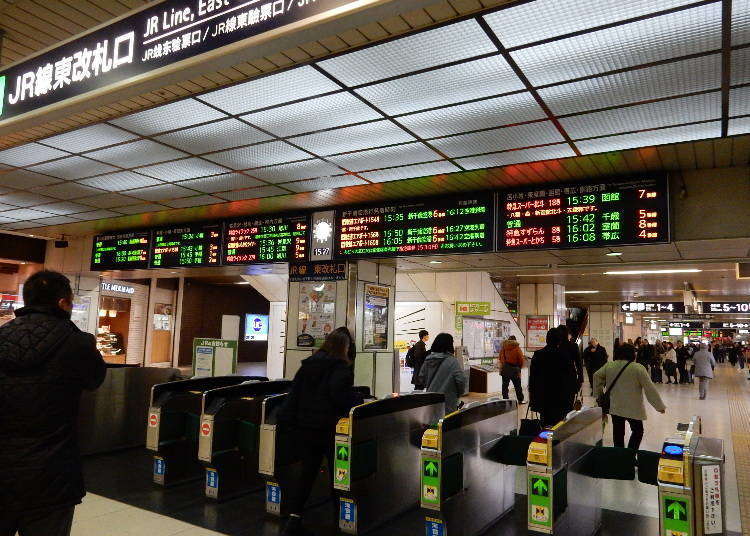 Sapporo Station is the very center of sightseeing in Sapporo, located a quick 37 minutes from New Chitose Airport via express. Because of its ease of access via the JR rail lines, subways, and buses, the convenience of transportation between major sightseeing spots, and its abundance of souvenir shops, restaurants, and other commercial facilities, the Sapporo Station area itself has also become a major tourist attraction.

In addition to being a travel information hub for all parts of Hokkaido, various tourist services have also been springing up one after another, making it a super convenient spot that anyone can use.

By learning how to best navigate Sapporo Station, you can guarantee your next trip to Hokkaido will be that much more enjoyable. Now onto our station guidebook!
The JR Line: Connecting All of Hokkaido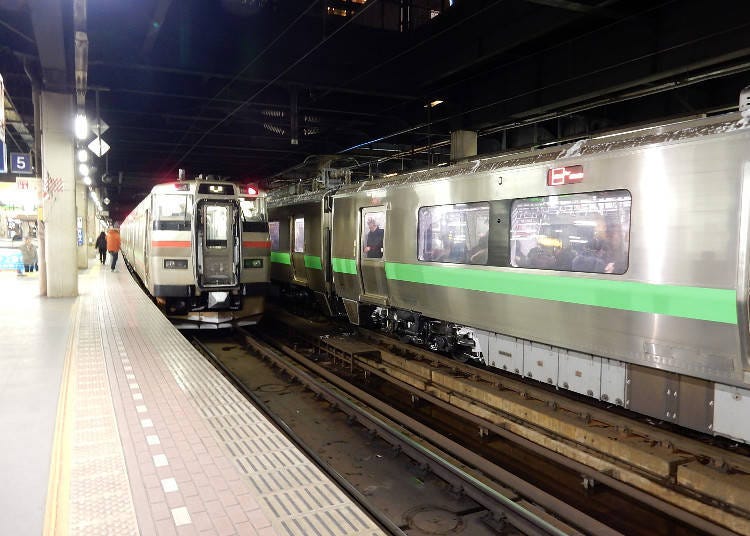 Some trains departing from Sapporo Station to the northern, eastern, and southern areas run quite literally directly alongside the road. Trains arrive and depart from 10 different platforms, and include limited express trains to each city, as well as conventional lines such as the Hakodate Main Line, the Chitose Line, and the Sassho Line (Gakuen-Toshi Line).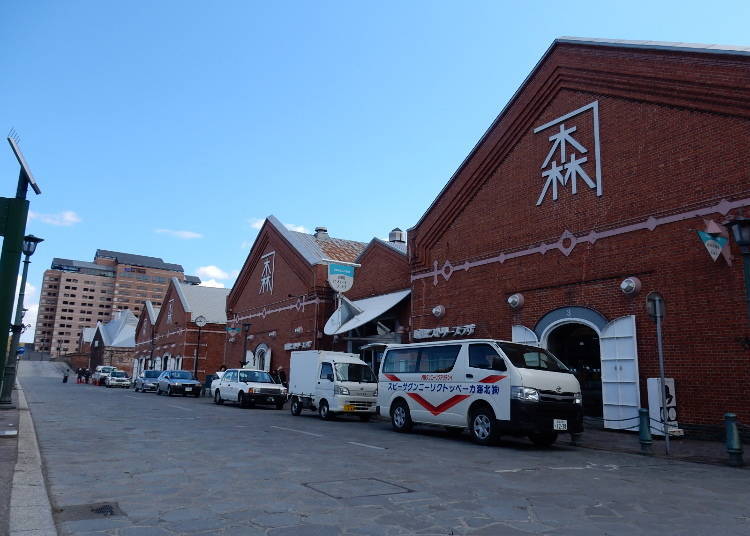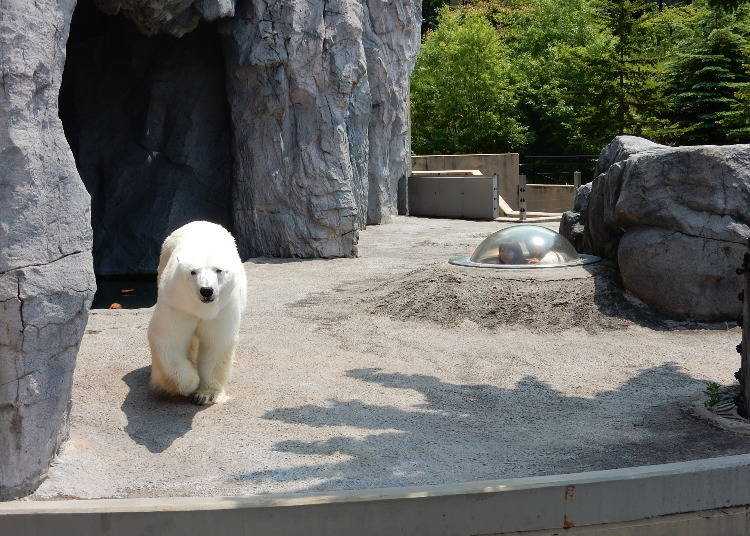 The southern line connects to Hakodate, which is famous for its beautiful night view and Kanemori Red Brick Warehouse, as well as the seafood-rich cities of Tomakomai and Muroran.

Heading eastward, lines connect to Obihiro, the set of the NHK morning TV series "Natsuzora," and Kushiro, where you can see one of the top three sunset views in the world. The western route brings you to the Otaru area, with its beautiful canal, the beloved ski resort area of Niseko, and the Ishikari area via the Sassho Line.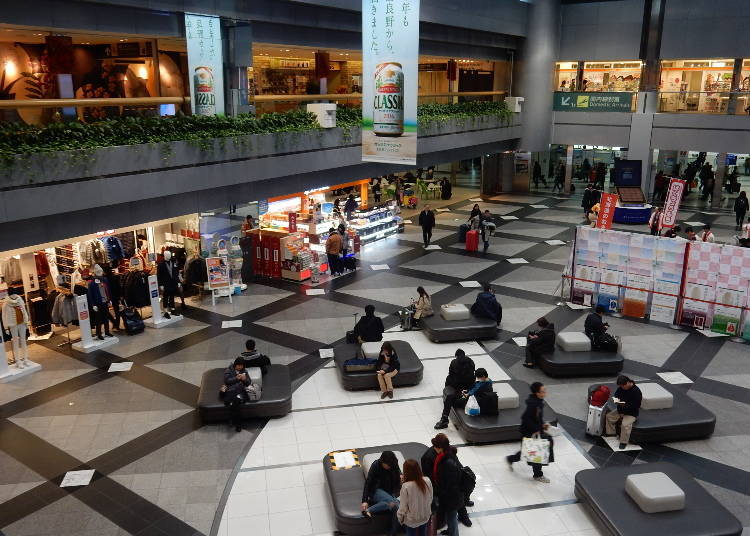 The Rapid Airport line that connects to New Chitose Airport is particularly convenient, connecting Sapporo Station with the airport in as little as 37 minutes. This line departs from Platforms 5 and 6.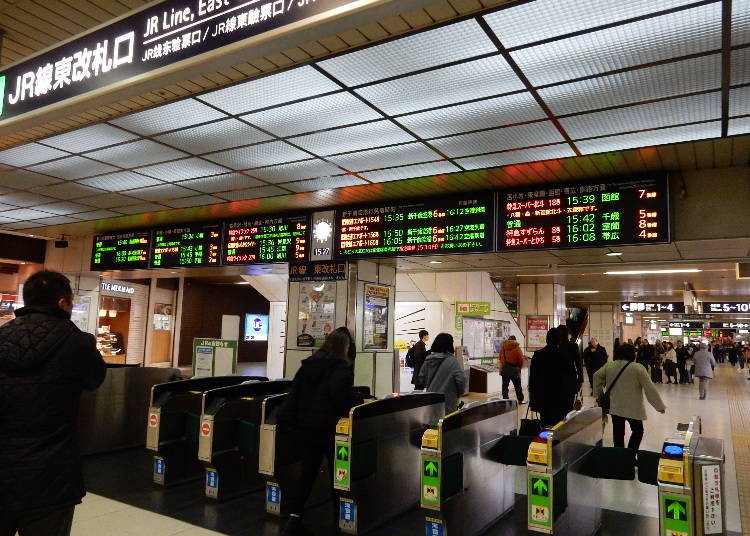 There is an electronic bulletin board at the ticket gate that displays the departure times and platforms for each area, alternating between Japanese and English. So before boarding the JR line, make sure to check the board to confirm where you need to go.
Smooth Travels to Sapporo City via Subway and Bus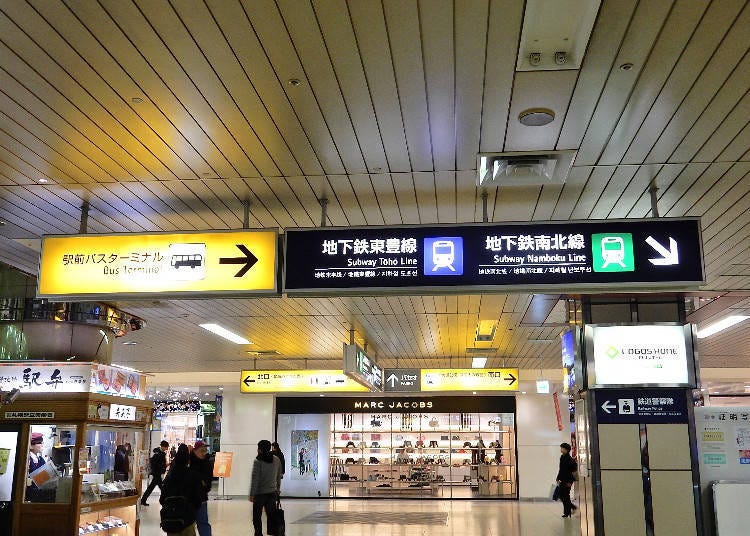 As there are some areas that are not accessible by JR, the most convenient way to travel around Sapporo is to transfer to other subway or bus routes. There are two subway lines that you can take from Sapporo Station: the Namboku Line and Toho Line.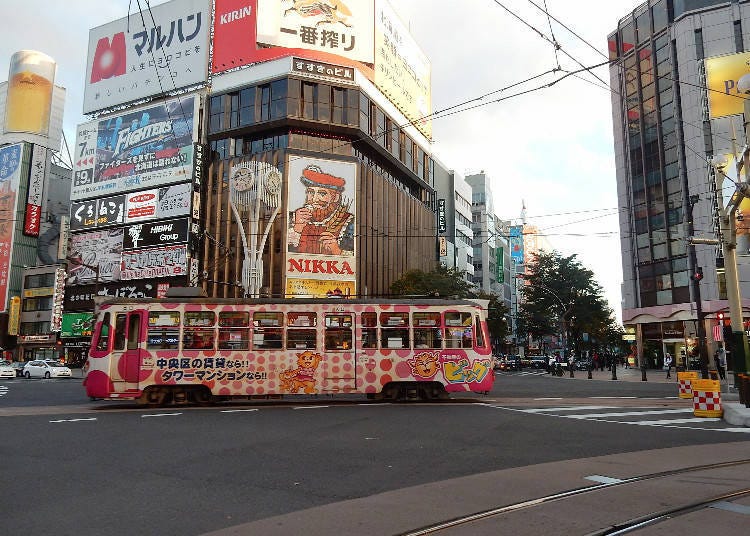 1. Convenient Subway Routes
The Namboku Line (literally "south-north line"), connects the northern and southern area, as its name implies. It runs between the Aso and Makomanai areas, and connects to tourist attractions such as Susukino and Nakajima Park.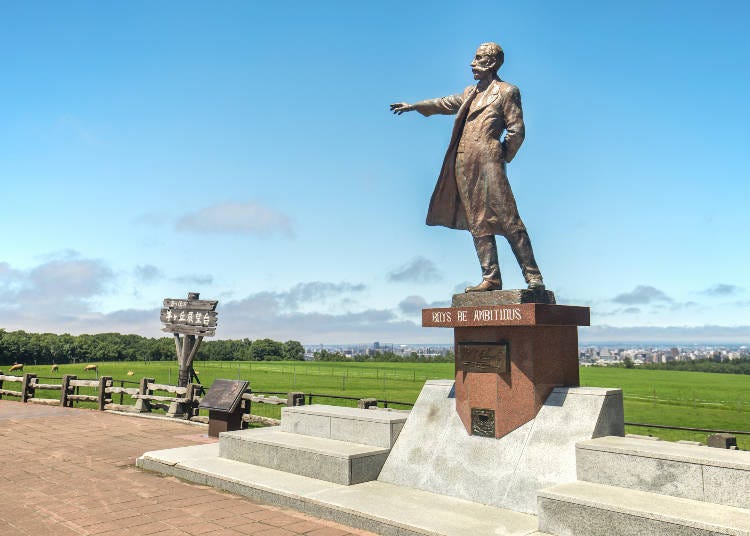 The Toho Line runs between Sakaemachi and Fukuzumi on the east side of the city. For those who want to visit Sapporo Dome and Sapporo Hitsujigaoka Observation Hill, you can ride it to Fukuzumi Station, the last stop on the train.

Odori Station serves both the Namboku and Toho lines, and provides easy access to the Sapporo TV Tower, Odori Park, and the Tokedai Clock Tower. It also serves as a transfer spot to the Tozai Subway Line and the Sapporo Streetcar.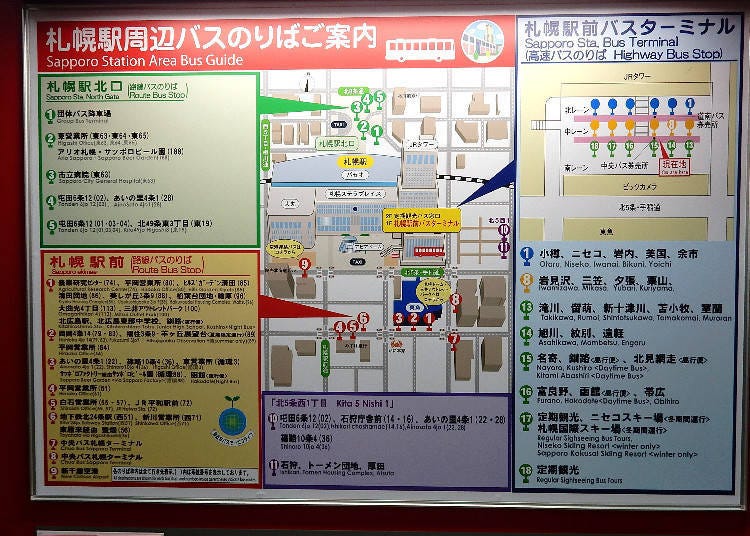 2. Convenient Travel by Bus
Sapporo Station is also a terminal base for buses to various parts of Sapporo City. There are three major bus stops: Sapporo Station North Exit and Sapporo Ekimae Bus Terminal, which are directly connected to the station, and Sapporo Station located one section south from the South Exit. The Sapporo Station North Exit and Sapporo Station platforms are mainly for city lines, such as those headed to Sapporo Beer Garden. Buses to Mitsui Outlet Park Kitahiroshima also depart from the Sapporo Station platform.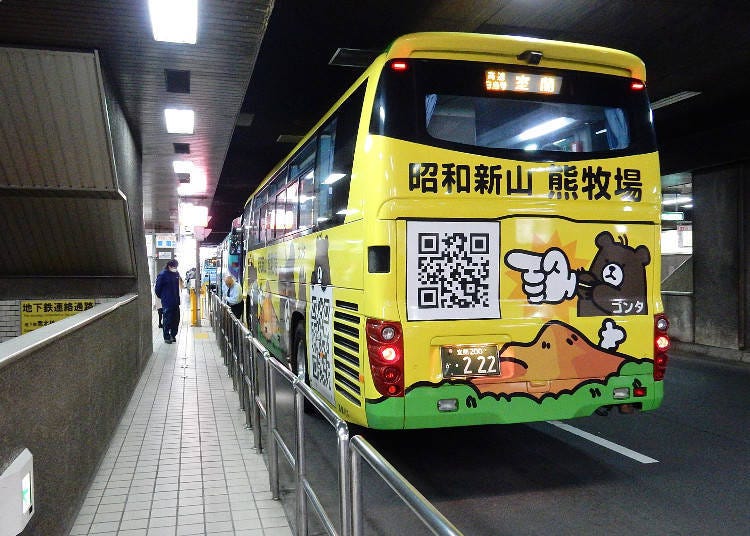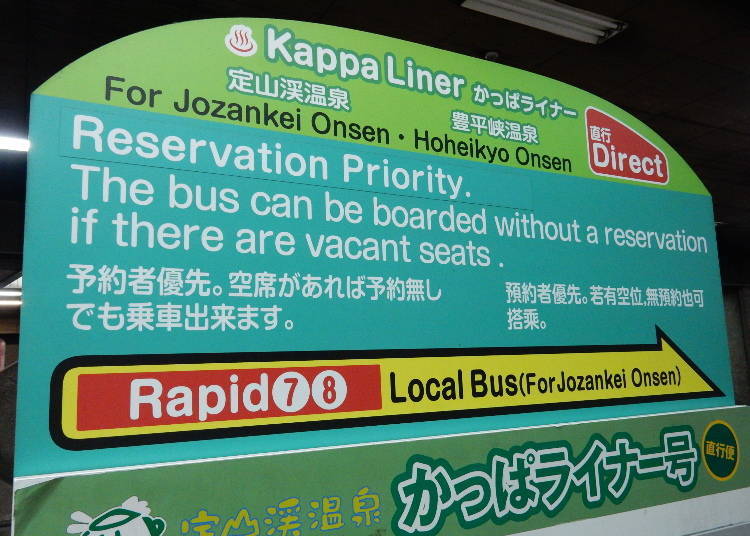 From the Sapporo Ekimae Bus Terminal you can catch Kosoku (highway) Buses and regular sightseeing buses to cities in Hokkaido, as well as buses to Niseko and Sapporo Kokusai Ski Resort during the winter season. Buses to Jozankei and Hoheikyo Onsen, also known as Sapporo's "Okuzashiki" (or "inner parlor"), as well as buses to neighboring municipalities, also depart from this terminal.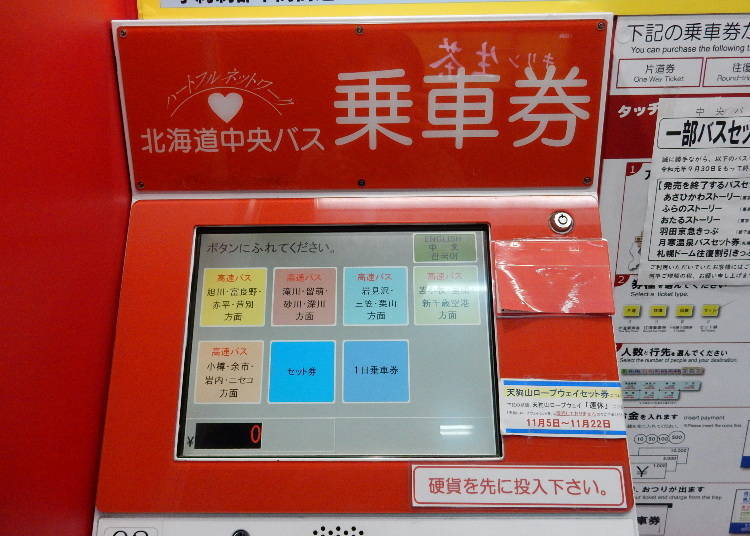 The terminal has vending machines that are available in English, Chinese, and Korean. It also conveniently connects directly to the station via an underground shopping mall.
The Best Inbound Travel Information Desk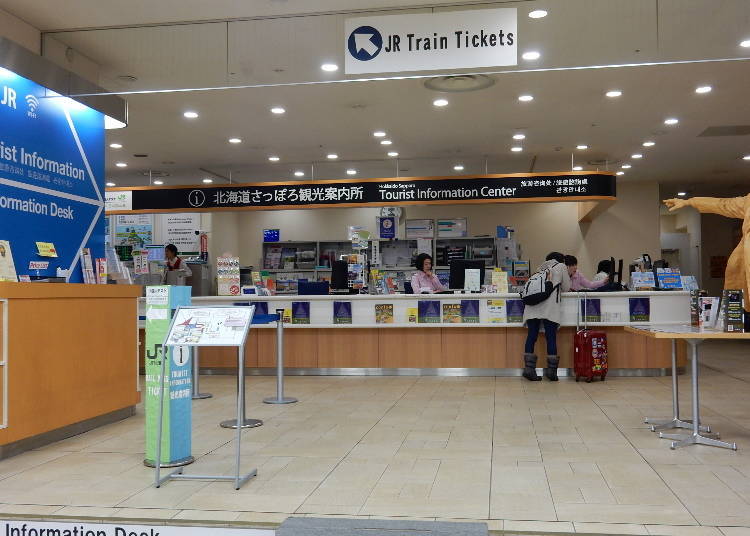 If you have any concerns about how or where to transfer, or how to ride the trains in the first place, head to the Hokkaido-Sapporo Tourist Information Center at the West Exit Ticket Gate. It is a convenient spot to gather tourist information, with English, Chinese, and Korean-speaking staff who will politely answer any questions you may have about sightseeing attractions, and how to use the transportation.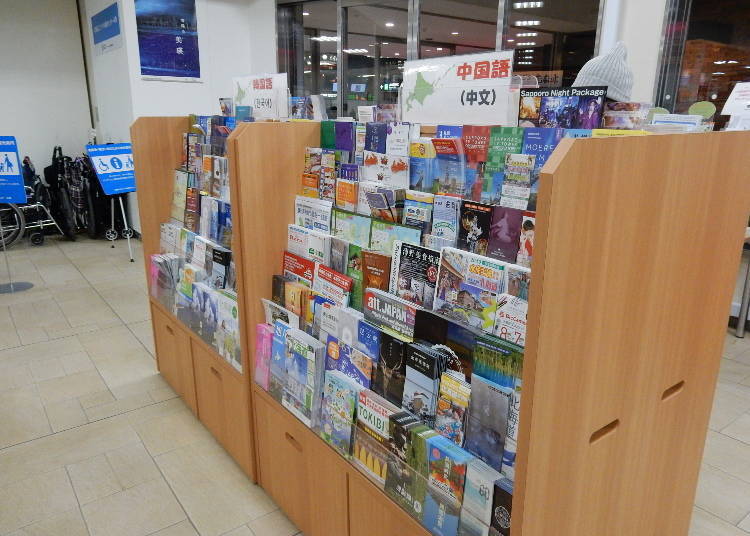 The information center provides information in multiple languages, including Chinese and Korean, for sightseeing in not only Sapporo City, but other parts of Hokkaido as well, so it is recommended to stop by to plan ahead for the rest of your itinerary. There is also a JR inbound desk next to the information center specifically geared towards foreign travelers, with multilingual support for ticket discounts and other JR-related inquiries.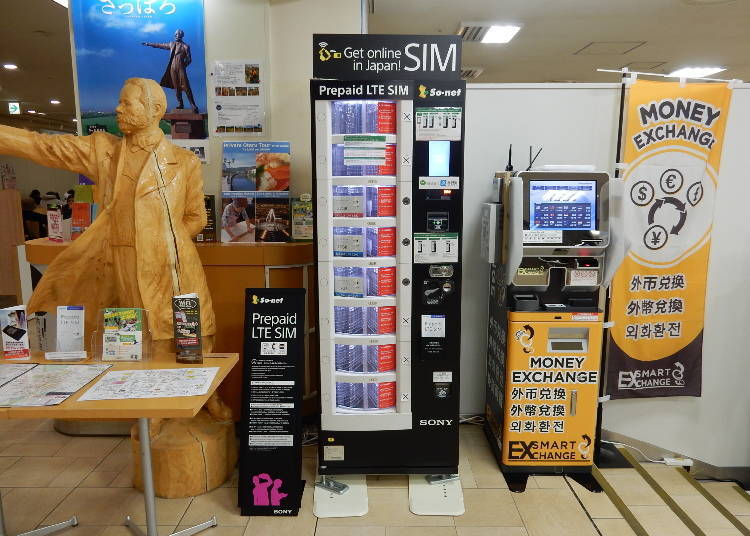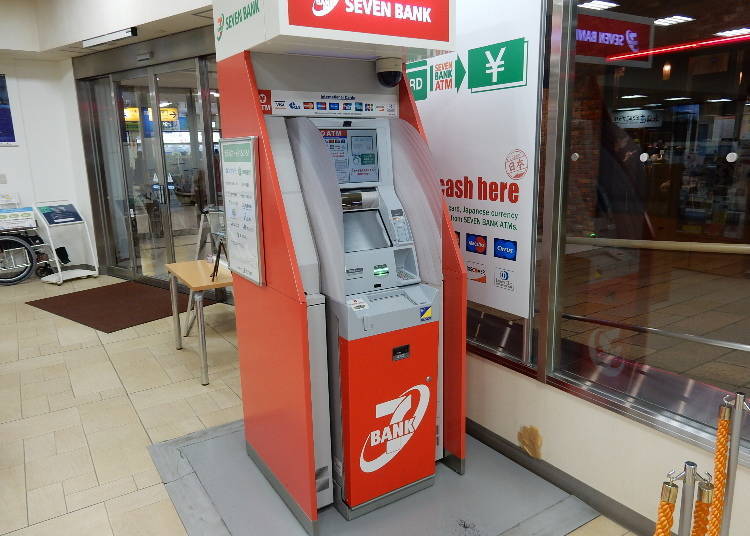 And that's not all. There are many other convenient travel-related facilities such as places that sell prepaid SIM cards, foreign currency exchange spots, and ATMs that accept overseas cards. This is definitely a stop you will want to make as soon as you arrive at Sapporo Station.
A Variety of Food and Shopping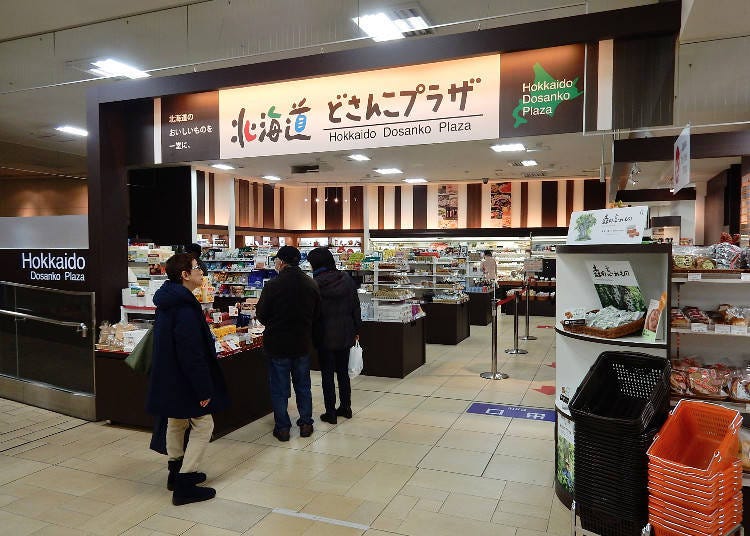 On the JR West Gate side you will find Dosanko Plaza and Kiosk Shikisaikan, where you can buy local specialties from all over Hokkaido. Shikisaikan is the main branch of a well-known confectionery and goods shop. On the other hand, Dosanko is a popular spot beloved by the locals, with many long-established shops. If you stop by both locations, you will be sure to find a souvenir that caters to just about any recipient.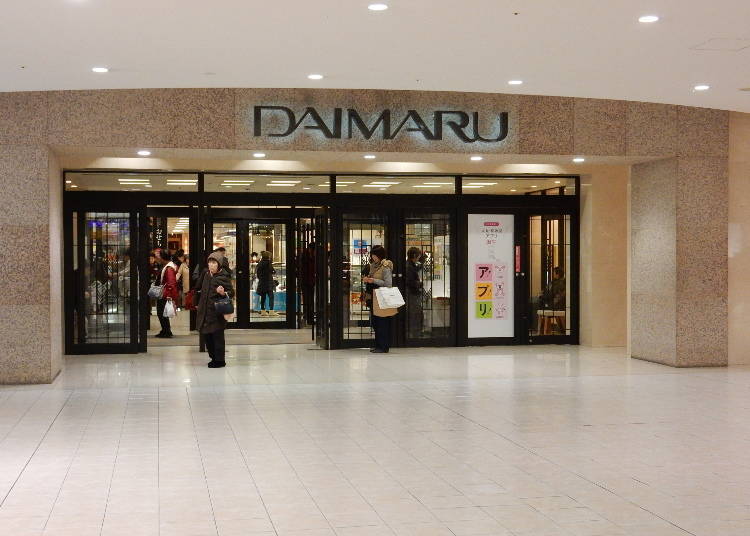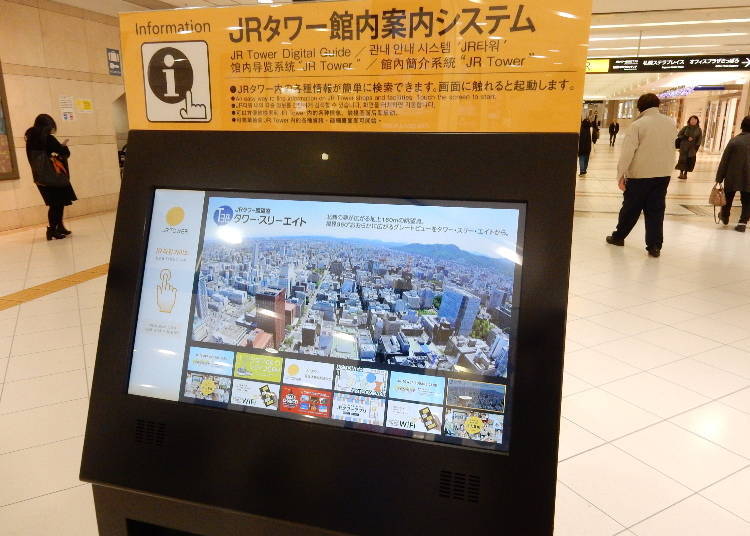 Sapporo Station is a major shopping area with two underground shopping streets, Paseo and Apia. It is directly connected to four commercial facilities: Daimaru Sapporo, Sapporo Stellar Place, Sapporo Esta, and JR Tower.

Each offers a variety of things to enjoy, including shopping, gourmet spots, and other forms of amusement. There are multi-language, touch-panel type building information boards in various parts of the station, where you can easily look up the spots that best suit your needs.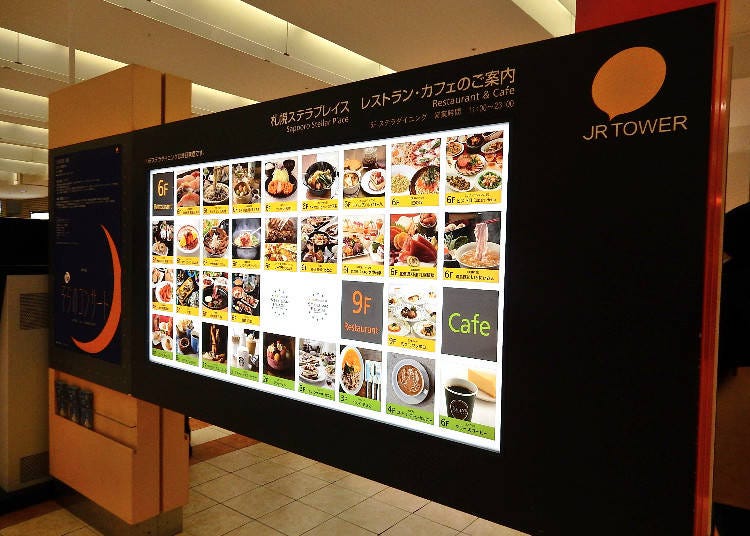 You can also enjoy all kinds of Sapporo gourmet, including seafood, ramen, sushi, soup curry, and sweets. Each facility has its own informational signboard that displays a list of all the shops available.

Speaking of food, we highly recommend trying "ekiben," sold at stands inside the station. Ekiben are cutely-packaged, seasonal lunch boxes that fully embody the taste of Hokkaido, including ones with generous amounts of seafood, such as salmon roe. Whether you want to enjoy it while relaxing in your hotel room, or on the road when traveling long distances, these ekiben meals are well worth a try.
Luggage Lockers for Lighter Travel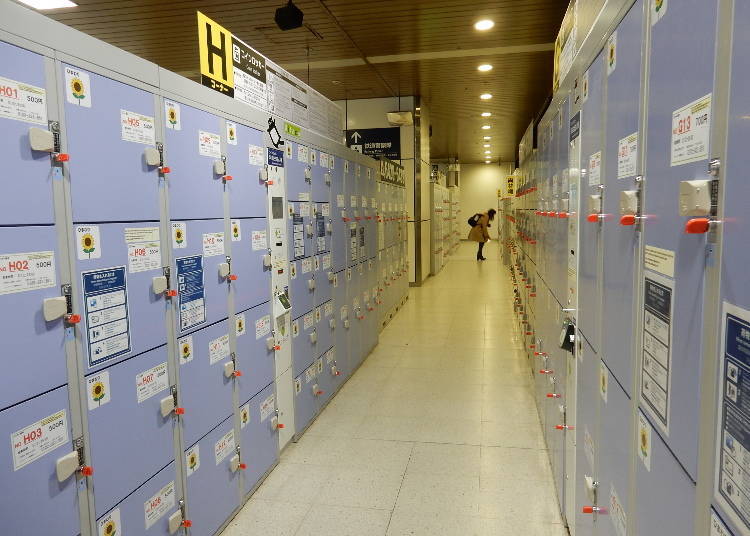 Nothing is more inconvenient than attempting to stroll around the station lugging around a giant suitcase behind you. Luckily, Sapporo Station offers a number of coin-operated lockers at various locations around the station to temporarily store your baggage. They are available in a range of sizes, from small ones for shopping bags, to large ones that can fit your entire suitcase. Lockers are operable in English, Chinese, and Korean.
Navigate Sapporo Station's Underground Passages Like A Pro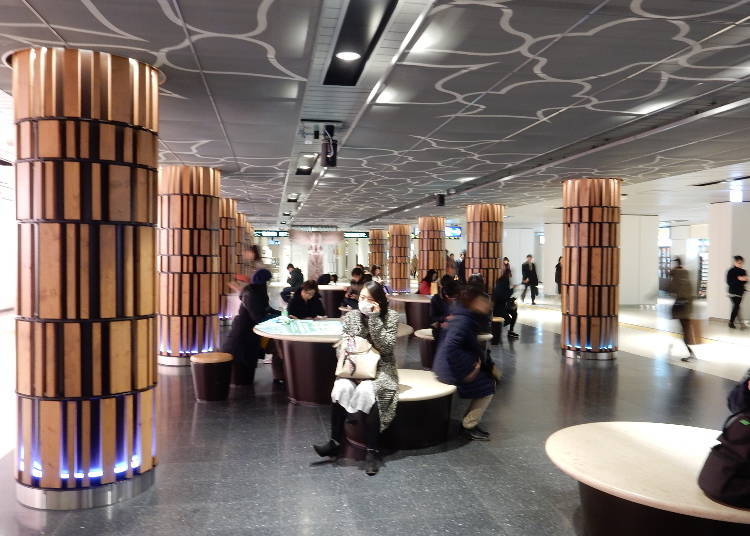 One of the features of Sapporo is its network of underground passages connecting Sapporo Station, Odori Station, and Susukino Station.

Heading from JR Sapporo Station into the basement, you will pass through the concourse between the Apia underground shopping mall and the Namboku Subway Line's Sapporo Station. This is a must-see spot with an area called "Minapa" that tells of the Ainu people.

Further along is the Chi-Ka-Ho Sapporo Station Underground Walkway, which connects Sapporo Station and Odori Station. Limited-time events are frequently held in Chi-Ka-Ho. It also directly connects to shopping centers such as Akarenga Red Brick Terrace and Odori Bissé, so you can enjoy a stroll around the area regardless of the weather. You can even go beyond Odori Station via Chi-Ka-Ho through another underground shopping area called Pole Town, all the way to to Susukino Station, without ever having to come up above ground.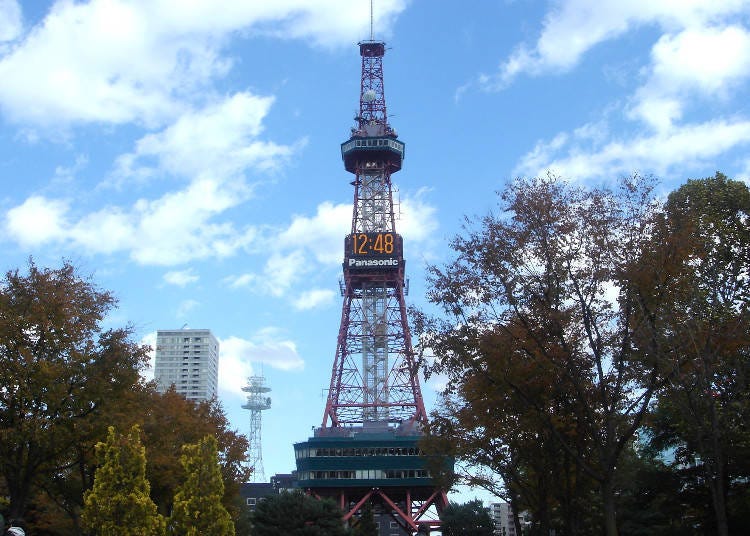 Chi-Ka-Ho and the various underground shopping areas all have excellent access to sightseeing spots, with direct paths to central attractions such as Odori Park, the Former Hokkaido Government Red-Brick Office, Sapporo TV Tower, and Tanukikoji Shopping Street. Free Wi-Fi is also available at stations, station buildings, and underground malls, so you can easily look up information on sightseeing spots.

Sapporo Station is so full of convenient travel facilities, it would be impossible to include them all here! But if you take full advantage of as many of these as you can, you can guarantee that your sightseeing trip around Sapporo and Hokkaido will be even more fun than you could have imagined!

Text by:minna no kotoba sha
*This information is from the time of this article's publication.
*Prices and options mentioned are subject to change.
*Unless stated otherwise, all prices include tax.
Limited time offer: 10% discount coupons available now!