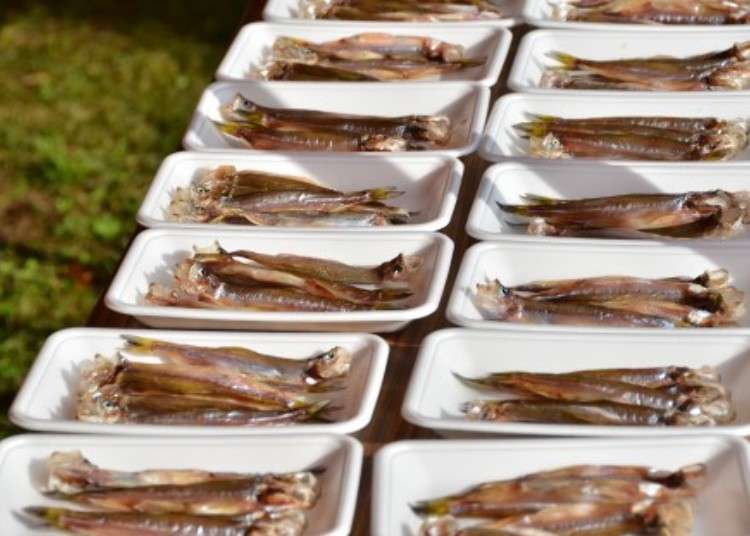 ◎ The Mukawa Shishamo Festival
Two Full Days of Fresh Shishamo, the Delectable Specialty of the Area!
If you're a curious gourmet and come to Japan, you'll often find the word "shishamo" on the menus of restaurants and pubs. Shishamo is a saltwater fish (smelt) that has long been a part of Japanese cuisine, deliciously fried! However, while it says "shishamo" on the menu, most restaurants serve capelins or rainbow smelt. The authentic shishamo is quite a different gourmet delight!

Shishamo is native to the Pacific coast of Hokkaido and cannot be found anywhere else. That makes it as valuable as rare and shishamo fishing is only permitted for two months, from October to November.

Hokkaido's city of Mukawa boasts beautiful clean streams and is also known as "Shishamo Town." That nickname comes from an ancient legend of the Ainu, the indigenous inhabitants of Hokkaido, that speaks of their god scattering willow leaves that then became shishamo, a gift to us humans.

The shishamo caught at Mukawa is the real deal, so to speak. Tasting the fish that was gifted to humanity by a god of the Ainu is an exclusive experience that can only be savored in Mukawa.

On November 3 and 4, this gourmet town will host the Mukawa Shishamo Festival, letting you indulge in shishamo fish as much as you want!

Earthquake Recovery Event: Mukawa Shishamo Festival
Hours:
November 3 (Sat): 1:00 p.m. – 5:30 p.m.
November 4 (Sun): 10:00 a.m. – 2:00 p.m.
Venue: Mukawa Central Elementary School grounds
1-14 Hanazono, Mukawa-chō, Yūfutsu-gun, Hokkaidō 054-0022
About the event: shishamo food, gourmet experiences of Mukawa and its neighborhood, stage events, and more.
Phone: 0145-47-2480 (Mukawacho Sightseeing Information Center)
Access: about 1 hour from Sapporo by train, about 2 hours from New Chitose Airport via JR
(there is road congestion expected in the area on the day of the event, so please anticipate delays)
More than Barbecue: Taste Shishamo in a Variety of Delicious Dishes!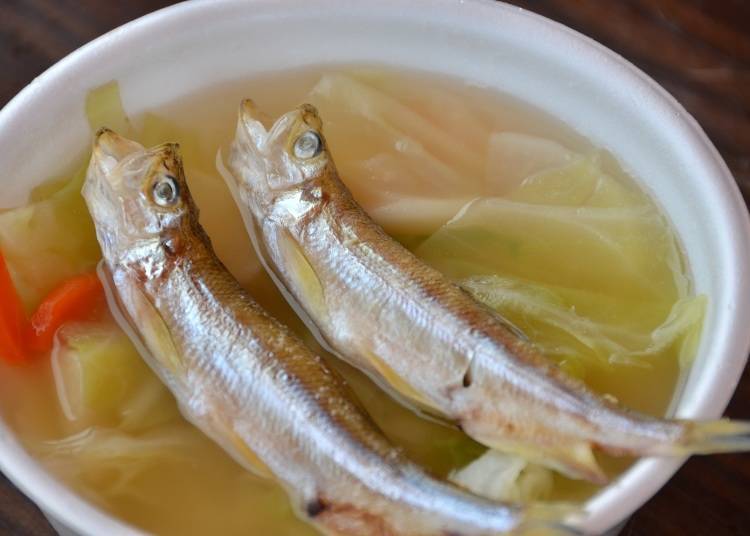 More than 10,000 shishamo will be served at this gourmet event in a variety of dishes and styles that can only be had in the area, from the classic grilled shishamo to soup, fried, dried, and tortillas!

While the especially tasty shishamo sushi is not offered at the festival itself, do explore the town and its surroundings as many restaurants in Mukawa have this rare delicacy on their menu! It's a wonderful opportunity to explore the town and make new discoveries with all five senses. There's even a stamp rally of shishamo stores on both days of the event!
Help the area recover from the earthquake by discovering its many charms! Don't miss out on the fun stage events and fireworks!
On September 6 of this year, a large earthquake with a magnitude of 6.6 struck Mukawa, damaging and destroying many buildings.

Two months after the earthquake, the recovery is progressing steadily. The Mukawa Shishamo Festival is part of the "Hokkaido is Genki" campaign, held to let as many people as possible experience the gourmet charms of the area while helping the recovery efforts.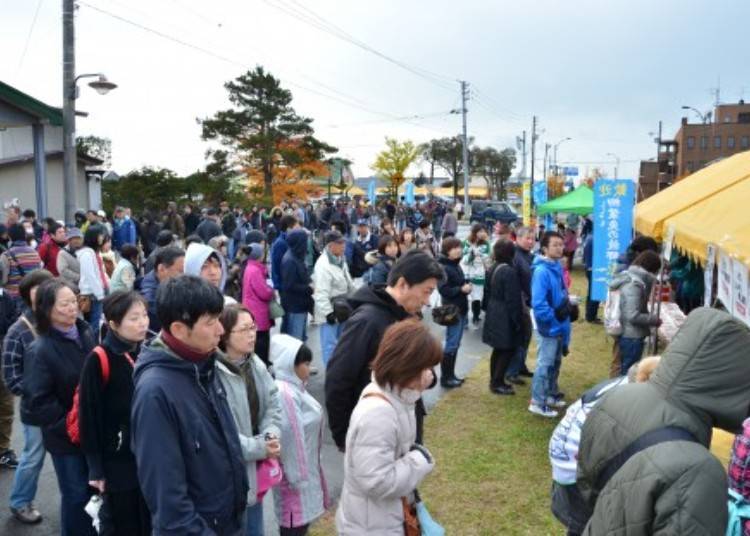 On November 3, look forward to performances of celebrities who have strong ties to Hokkaido, such as Takao Horiuchi, Yoshitake Tanaka, and Chisato Okai. There will be live owarai comedy, stage shows, fireworks, and more! Sunday the 4th sees various events carried out by local volunteers, including energetic high school performances.

Additionally, neighboring towns also bring their gourmet delights to the festival. Savor Japanese Biratori wagyu beef from Biratori City, venison from the village of Shimukappu, and honeysuckle from the Yamaguchino Orchards in Atsuma.

"The shishamo festival is held every year, but this time, it is of a much larger scale and is a disaster recovery event. We hope that you'll enjoy not only the delicious foods of Mukawa but also of the neighboring towns. Take a leisurely walk through the streets of Iburi and Hidaka to experience the Hokkaido of today." (Mr. Aradate, Executive Director of the Mukawacho Sightseeing Information Center)

The Mukawa Shishamo Festival doesn't only offer delicious fish but a plethora of Hokkaido's unique charms, including stage events and plenty of local culture. It's a wonderful opportunity to savor the authentic flavor of the area with all five senses on November 3 and 4!
*This information is from the time of this article's publication.
*Prices and options mentioned are subject to change.
*Unless stated otherwise, all prices include tax.